For lovers of the great outdoors and hiking fanatics, some say that there is no better country in the world to visit than Canada. Not only does it have vast stretches of nearly untouched wilderness to explore, but it also boasts great diversity. A trip to Canada can entail trekking through mountains, lush forests, stunning coastal regions, glaciers and even rainforests. If you like the sound of that, you'll love reading about the following 5 hiking trails as these are considered to be among the best in the country:
Sunshine Meadows to Mount Assiniboine, Alberta
Starting with the pleasantly named Sunshine Meadows trail, this is a hike that is suitable for hikers of all abilities, including families with children. This multi-day hike passes through stunning parts of the Canadian Rockies where hikers can enjoy views of mountains, lakes and meadows. The trek requires some advance planning, and you may encounter wildlife like bighorn sheep, mountain goats and even elk along the way, making it worth the effort.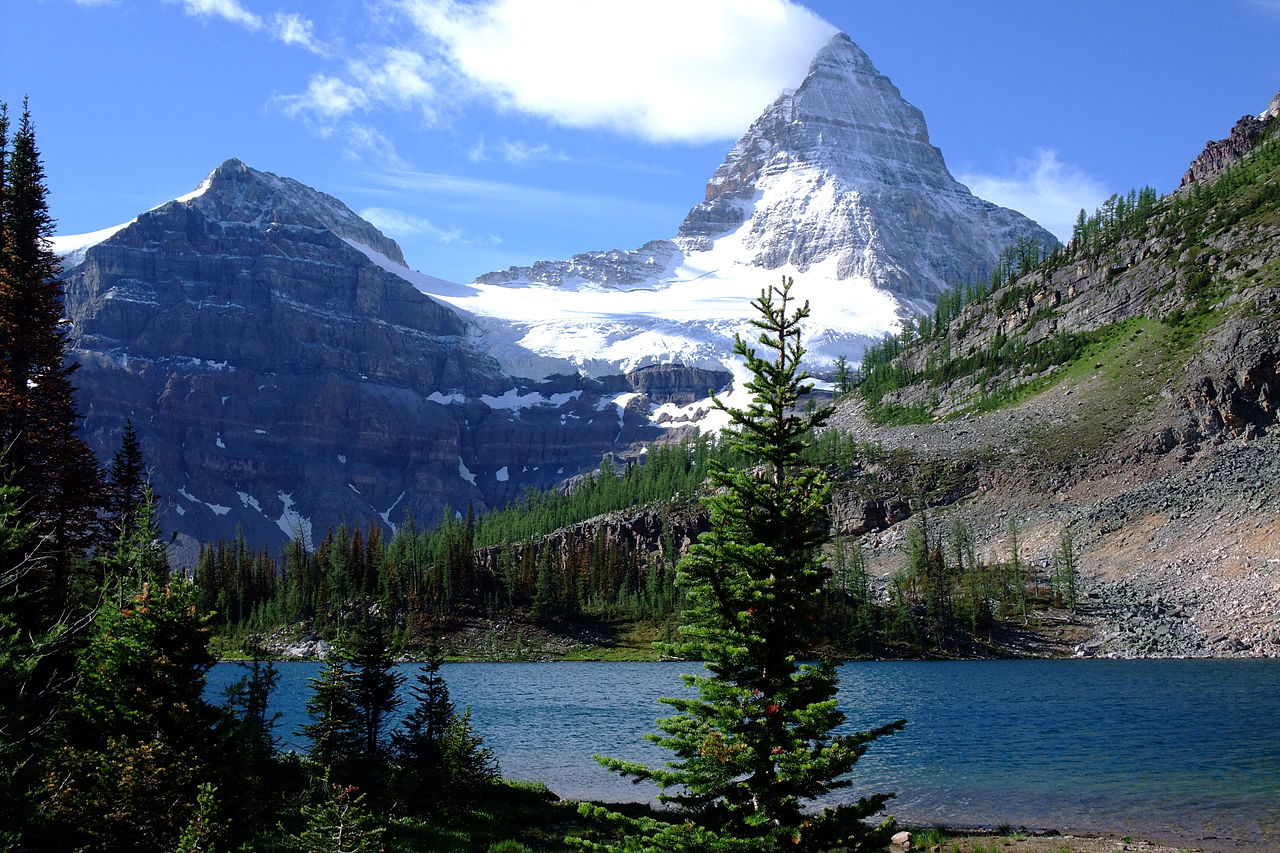 Mount Assiniboine Sunburst Lake, photo by Kurt Stegmüller on Wikipedia
The West Coast Trail, British Columbia
Located in the Pacific Rim National Park on Vancouver Island, this hike is one of the most famous and strenuous hikes in Canada. Despite being just 46 miles long, this trail will take between 5-7 days to complete. This hike is not recommended for beginners or small children as it contains very steep and often slippery paths. Stunning views of cliffs, gorges and the sea make the whole trek worthwhile, and lucky hikers have even spotted whales, so be sure to keep an eye out.
Twillingate, Newfoundland
If you're in search of breathtaking views of untouched natural beauty, Twillingate is the perfect place for you. A whole network of hiking trails offers spectacular views of icebergs, whales, lighthouses and cliffs. Hikers can choose to do a day hike or spend multiple days exploring this unique area in Newfoundland and Labrador. Whatever length of time you wish to spend there, just make sure to wrap up warm.
The Bruce Trail, Ontario
Despite being located in one of the most populous areas of Canada, the Bruce Trail is one of the most beautiful and diverse in the country. The whole trail is over 550 miles long and can be completed in 30-60 days. The Bruce Trail is protected as a UNESCO Biosphere reserve and features a whole array of impressive rivers, streams and waterfalls, the most famous of all being Niagara Falls, which can be reached by a side trail. When searching for a fallsview hotel at the end of the hike, many visitors decide to treat themselves after the strenuous hike.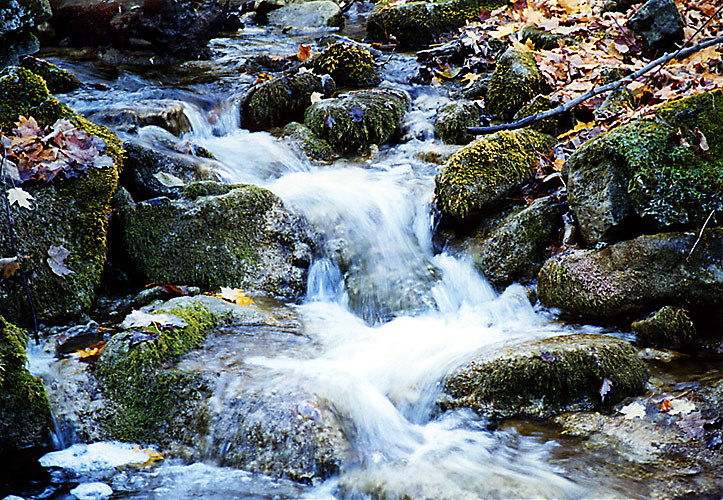 Bruce Trail – waterfal, photo by Robertbody on Wikipedia
The Plane of Six Glaciers Trail, Alberta
Located in the Canadian Rockies, this trail can be hiked in one day and makes for a very popular day trip for many visitors. As the name suggests, hikers will enjoy panoramic views of glaciers, turquoise mountain lakes and snow-capped peaks. After an exhilarating day of beautiful views and a great workout, why not enjoy an afternoon tea at one of the many tearooms at the lookout point? It's as relaxing as it sounds.
As you can see, Canada offers hikes for all abilities and tastes. The list above is by no means comprehensive but it does give a good mix of what's on offer so be sure to include at least one of these in your next trip.