Richmond, the capital of Virginia, lures millions of visitors each year. With easy access to the ocean and the mountains, Richmond is a great destination for history buffs. It also offers many attractions for families, great neighbourhoods to visit, and plenty of outdoor and cultural activities. So you'd better choose your hotel in Richmond now and start planning your trip. As budget-friendly ideas are always good to include in travel itineraries, here the the best free things to do in Richmond.
Outdoor Activities

Image via Flickr by Gamma Man
The 287-acre Byrd Park, originally known as Reservoir Park, is one of the first free attractions in Richmond that you have to check out. Here, you'll find numerous playground areas and sports fields, and you can even rent a boat on the nearby Fountain Lake.
Located at 4021 Forest Hill Avenue, Forest Hill Park is listed in Virginia's Historic Register. You can admire the Stone House and take long walks or go jogging on the numerous trails in the park. During the summer months, the park hosts concerts on Sundays.
Outdoor lovers will also enjoy the Virginia Capital Trail, a paved trail for pedestrians and cyclists "that connects the Commonwealth's past and present capitals of Jamestown and Richmond along the Scenic Route 5 corridor."
Visit Great Free Museums in Richmond
The Virginia State Capitol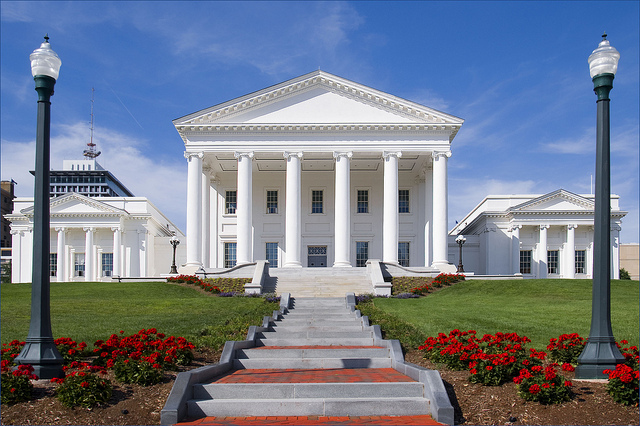 Image via Flickr by Ron Cogswell
The city has many wonderful museums, some of which are among the top family attractions in Richmond, and a few are free to visit all year long. If you're an art lover, then you should go to the Virginia Museum of Fine Arts. Here you'll discover wonderful international and American art, as well as a silver collection and a Fabergé collection. Temporary exhibitions usually require a paid ticket.
Virginia Historical Society is another museum that's free to visit, though you may have to purchase a ticket to visit some temporary exhibitions. If you're interested in learning more about Virginia's rich history, then this is a perfect museum to visit.
The Richmond Railroad Museum, which is "housed in a 100-year-old authentic passenger and freight station," is a great museum for those interested in this topic. Though it is free to visit, the museum encourages visitors to leave a donation.
The Virginia State Capitol is a famous attraction in Richmond and offers free admission. There are guided tours available, so make sure to check the official website for more details and hours. As a side note, this monument has been designated a National Historic Landmark.
Have Fun on the James River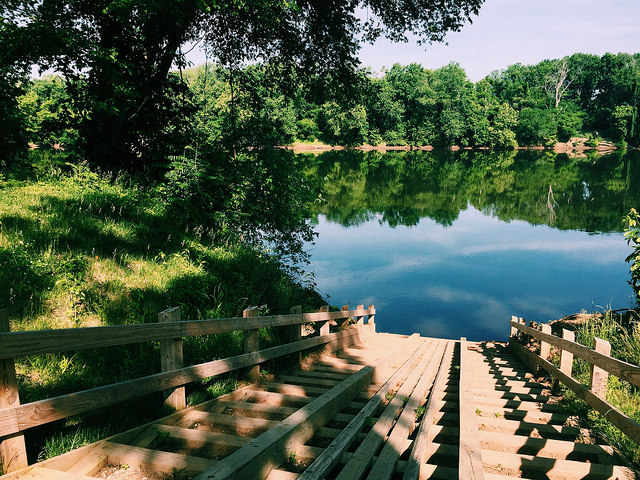 Image via Flickr by vastateparksstaff
The James River Park System deserves a separate mention. The park is a wonderful place to unwind and relieve stress. For adventure lovers, there are several opportunities, such as boating, swimming, and fishing.
There are a few other free activities and places to visit in Virginia's capital, but the ones listed above are the best. Depending on the period you'll be spending in Richmond, your budget, and your preferences, you should include as many as possible in your travel itinerary.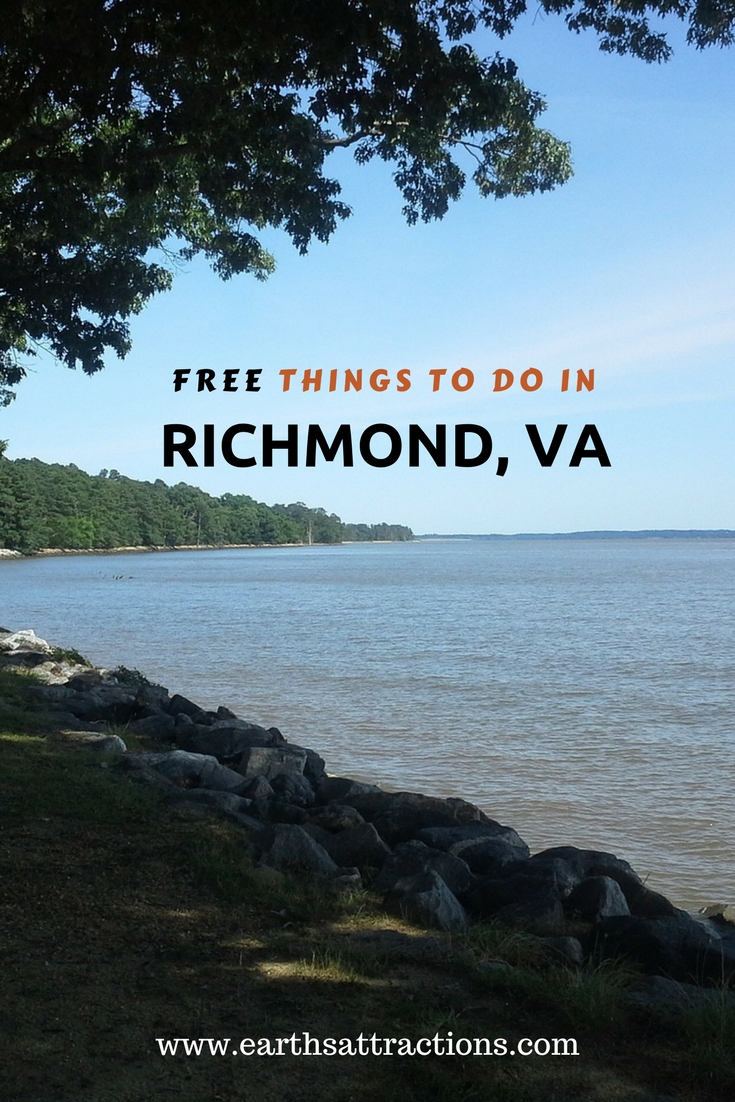 pin made using a photo from Pixabay