disclaimer: this post contains affiliate links, which means I may earn a small commission (at no extra cost for you). Read our Terms and conditions for more details.
Do you like small town travel? Are you planning a trip to UK? Then I've got the perfect small town for you: York, England. Use this York travel guide to discover all the amazing things to see and do here. You can also find great ideas for your York bucket list so that you can have an unforgettable trip!
This complete York guide with the best places to visit in York, England, where to stay in York, where to eat in York, York sightseeing, and travel tips for York is presented by Suzy from Our Bucket List Lives.
This guide is part of the free travel guides series on this blog. Use this insider's guide to York UK when creating your York itinerary.
As a fun fact, did you know that York is considered Britain's best small city or town? If you need more reasons to visit York, read the guide below and discover the amazing things to see and do here which, I'm sure, will convince you to visit it!
York sightseeing guide – insider's guide to York, England
York is a relatively large City in North Yorkshire, UK. York has a strong Roman and Viking past, which is celebrated well. The City is well known for its beautiful Gothic Minster, quirky and historic old buildings, the Jorvik Viking centre and museums.
There is so much to see and do in York, enough to fill nearly a whole week. Because of the unpredictable British weather, I wouldn't be able to recommend any particular best time to visit York.
We visit in all weathers and there's always something to do, indoors or outdoors.
You can reach York by train from London in just 2 hours.
Included in this York travel guide
15 York points of interest – famous York tourist attractions and activities


York Minster
The Shambles
York Castle Museum
National Railway Museum
Jorvik Viking centre
York Dungeons
Hop on Hop off bus
DIG
York's Chocolate Story
Yorkshire Museum
Barley Hall
Merchant Adventurers Hall
City Cruises York
York's City Walls
Richard III experience

York off the beaten path – 5 unusual things to do in York


York Chocolate trail
Rowntree Park
York museum gardens
York Army Museum
Fairfax house

Where to eat in York UK

Where to stay in York
Savannah travel tips
York sightseeing guide – the top 15 tourist attractions in York, England
York Minster
This York sightseeing guide couldn't start any other way but with the recommendation of York Minster. This is a stunning Minster and it is also classed as a Cathedral.
We love to visit the Undercroft and their relatively new exhibition. Make sure you include this on your York itinerary!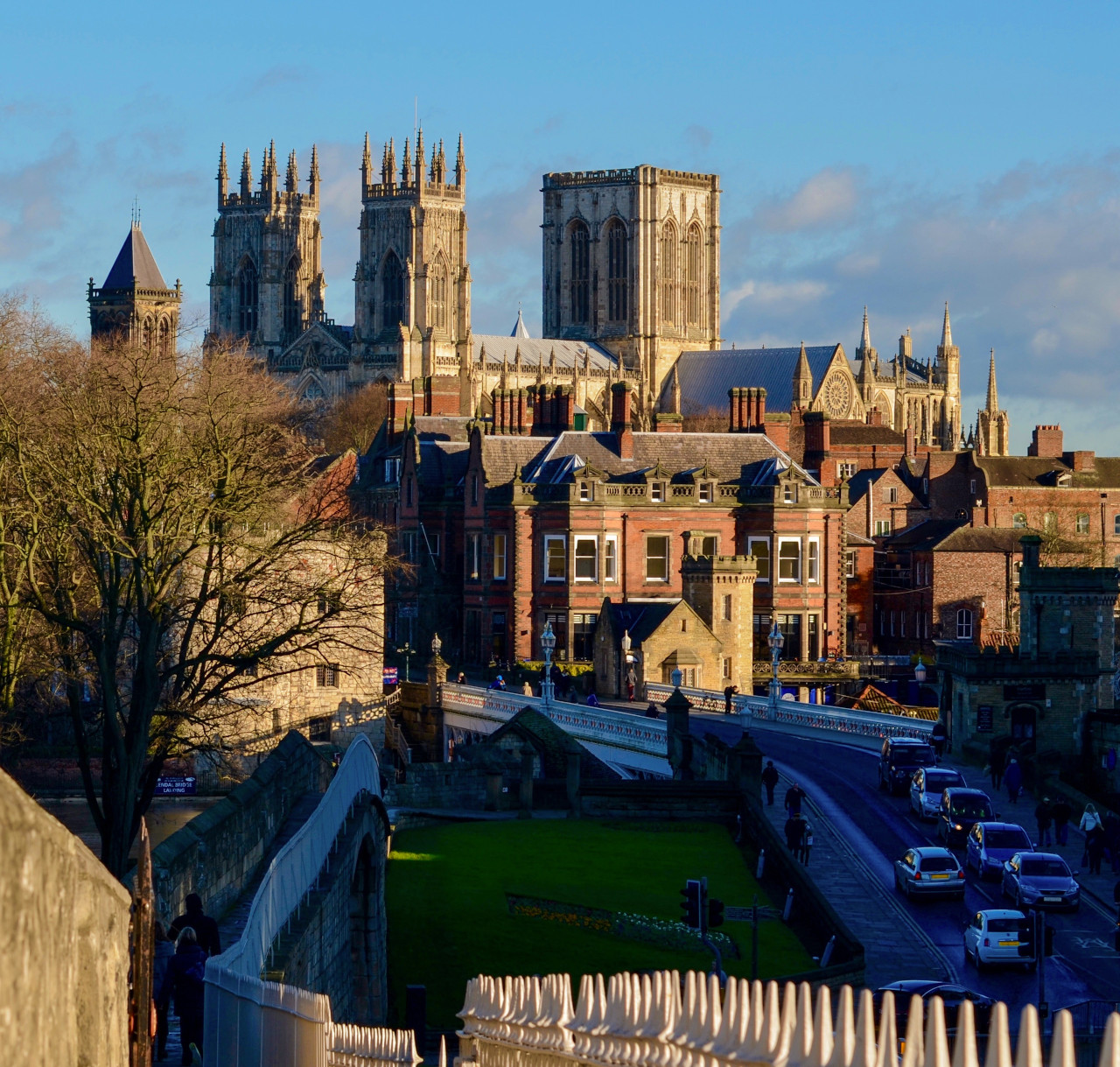 The Shambles
This street is a must to have a wander down. It is one of the oldest streets in York.
With overhanging timber-framed buildings so close in places you could pass things from one side of the street to the other.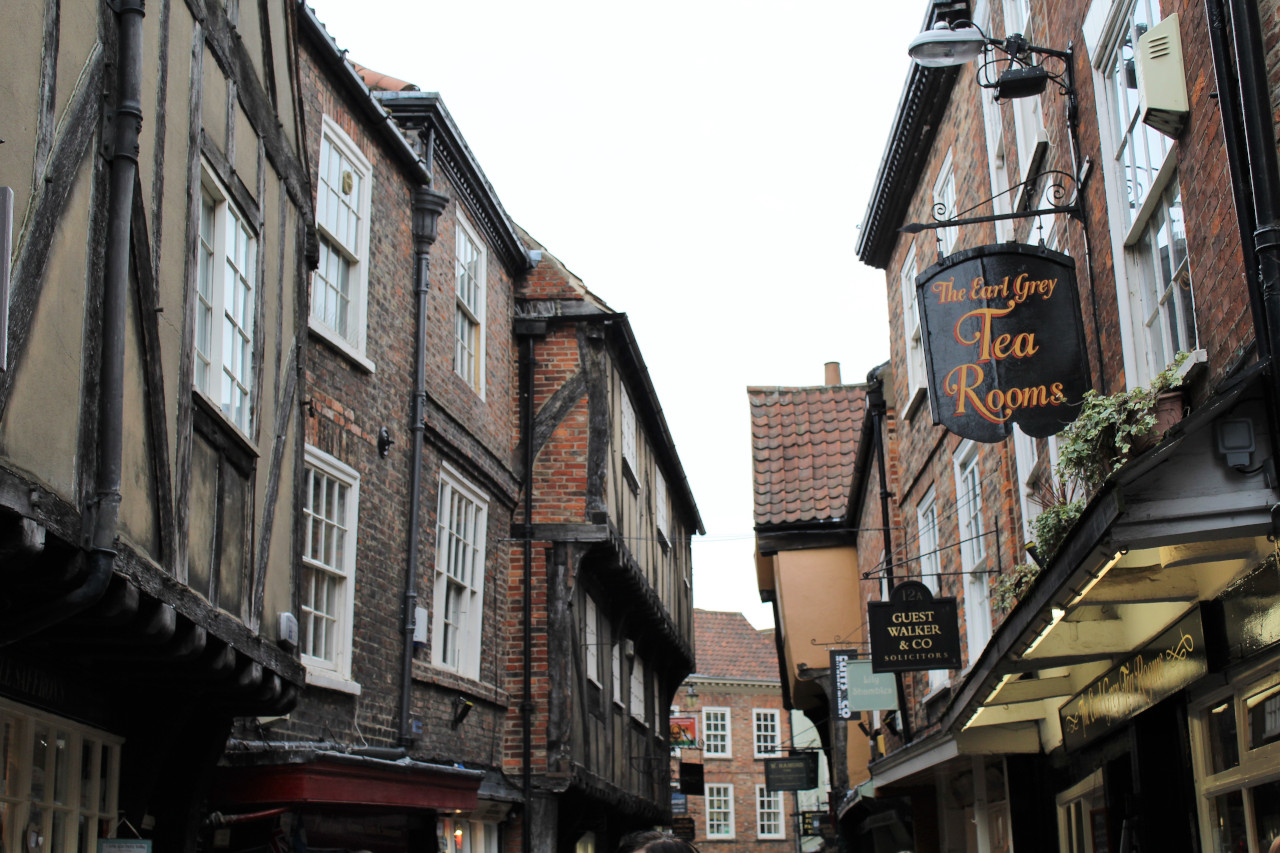 York Castle Museum
Still wondering what to do in York England? Add York Castle Museum to your list as this is one of the York tourist attractions you simply have to see.
With plenty to see including an authentic Victorian street, York Castle Museum will enchant you.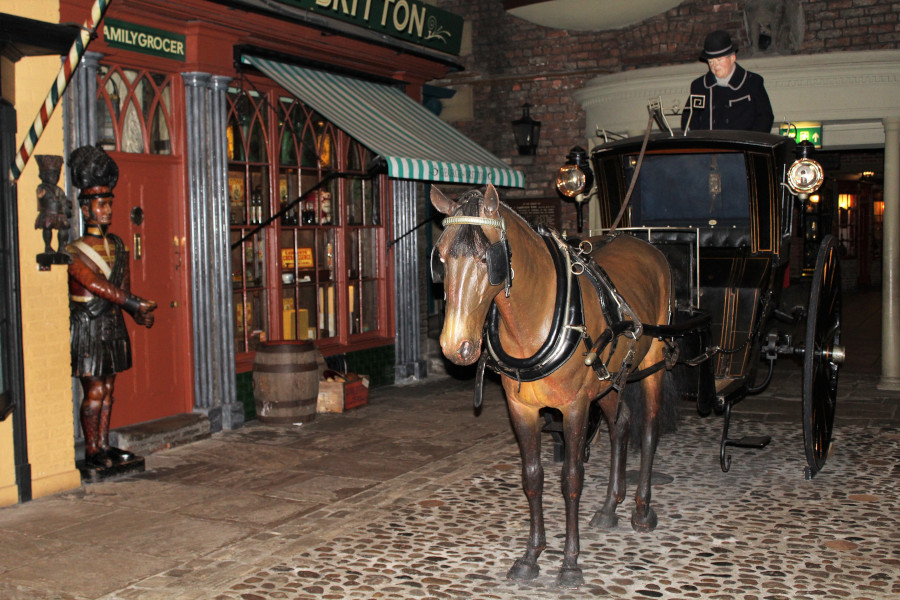 National Railway Museum
The National Railway Museum is free to visit.
There are so many trains to look at and to look around. If you want you can pay to have a ride on a steam train or miniature railways.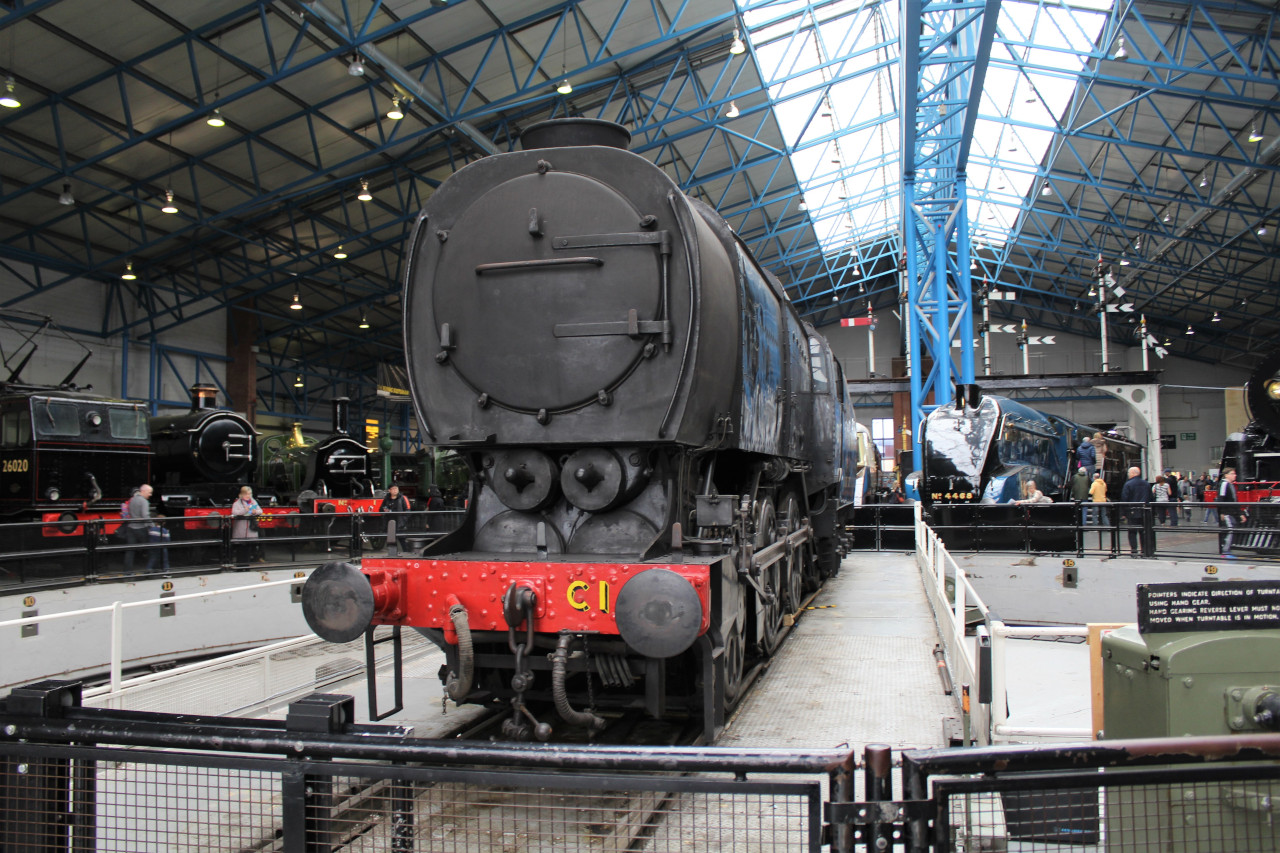 Jorvik Viking centre
Jorvik Viking centre is one of York's points of interest.
This is a ride around the streets of Viking York with sights, sounds and smells to take you right back in time.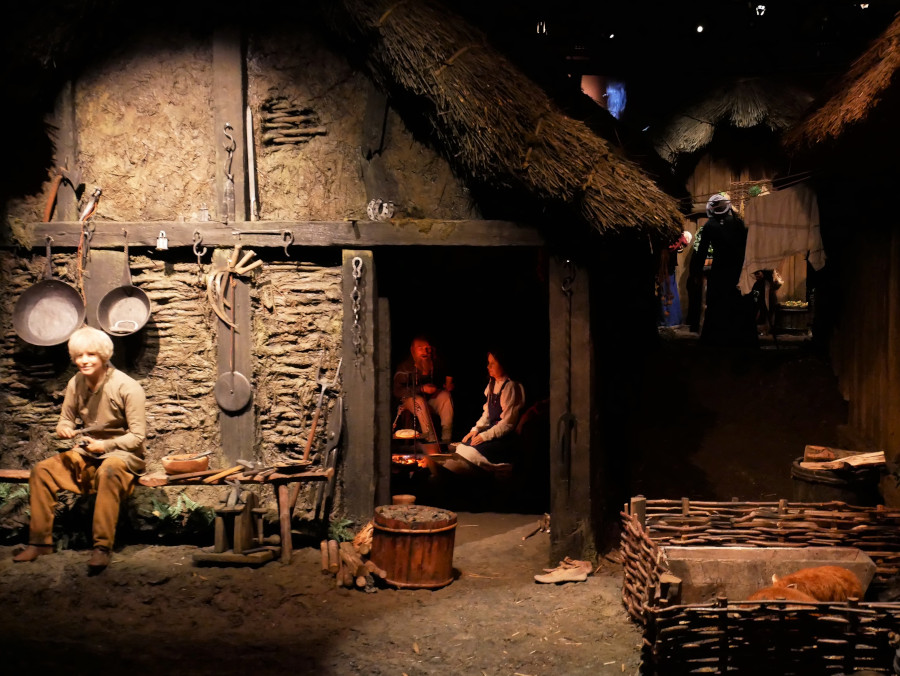 York Dungeons
Next in this York visitor's guide are the York Dungeons. These can be pretty scary with actors acting out torturous scenes and more, but they are definitely a lot of fun!
Hop on Hop off bus
The York tourist bus is a great way to get around York and to travel between York attractions.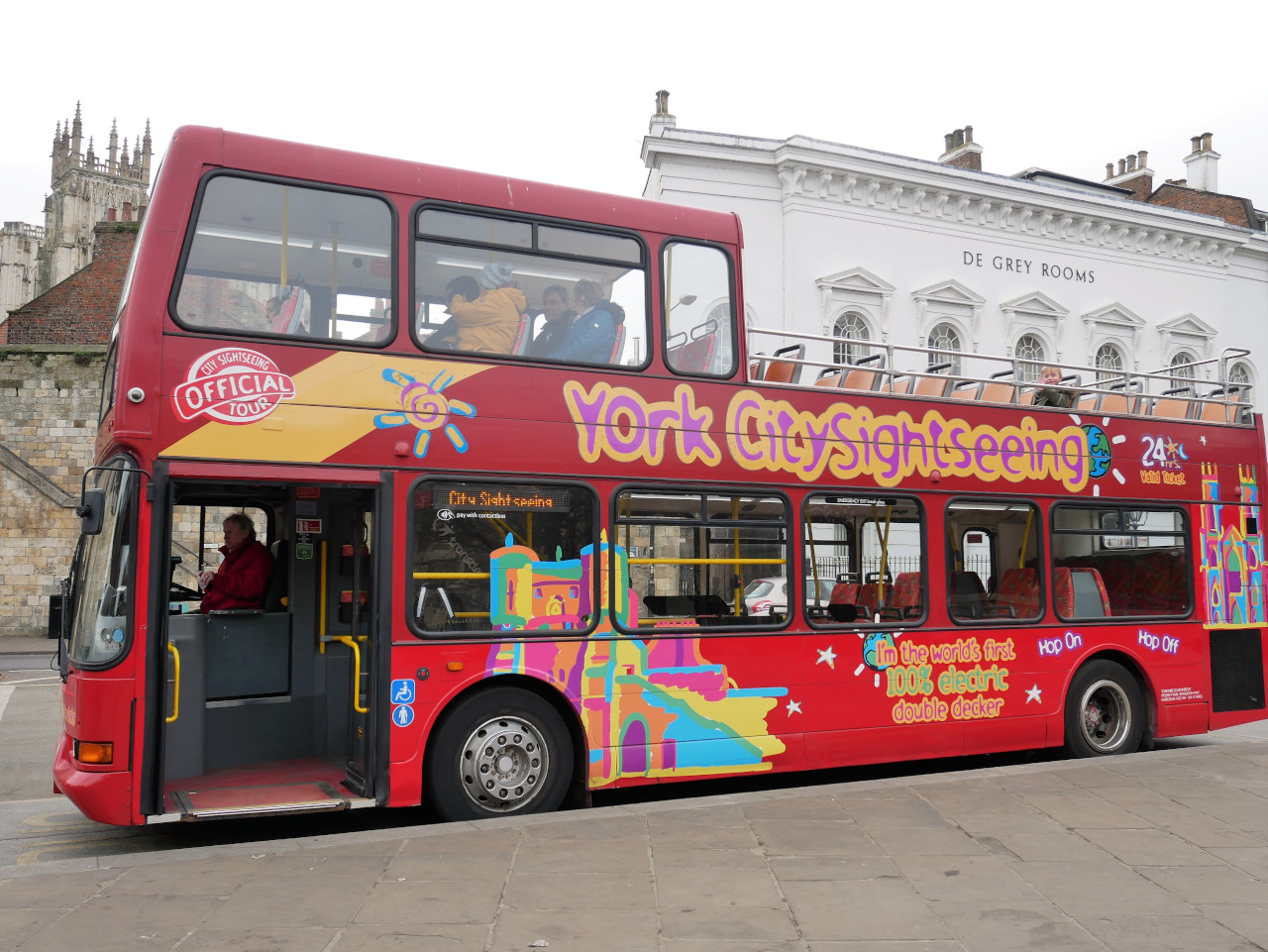 DIG
This is an interactive attraction for children in York.
They can learn how to carefully dig for bones and hidden treasures. Doesn't it sound great? I can assure you, it's one of the fun things to do in York.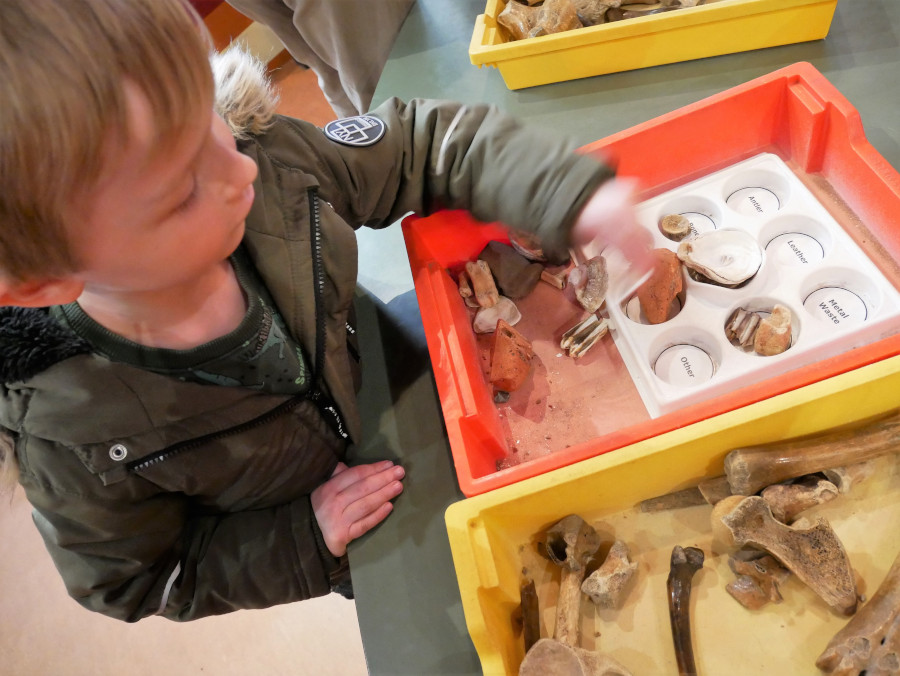 York's Chocolate Story
If you want to explore York, you have to find out more about chocolate.
York is well known for chocolate production and this wonderful museum teaches you all about chocolate production. And if that's not enough, I have to add that you get to sample quite a few on your way around.
That is why Chocolate Story is one of the unmissable places to visit in York.
Yorkshire Museum
Another one of the best York activities is a visit at the Yorkshire museum. This museum has a great new dinosaur exhibition that is well worth a visit.
Barley Hall
This is a lovely old hall with many interactive exhibits, perfect for young and old, and one of the best things to do in York.
You are positively encouraged to touch and feel everything in there and to get a better understanding of life in York long ago.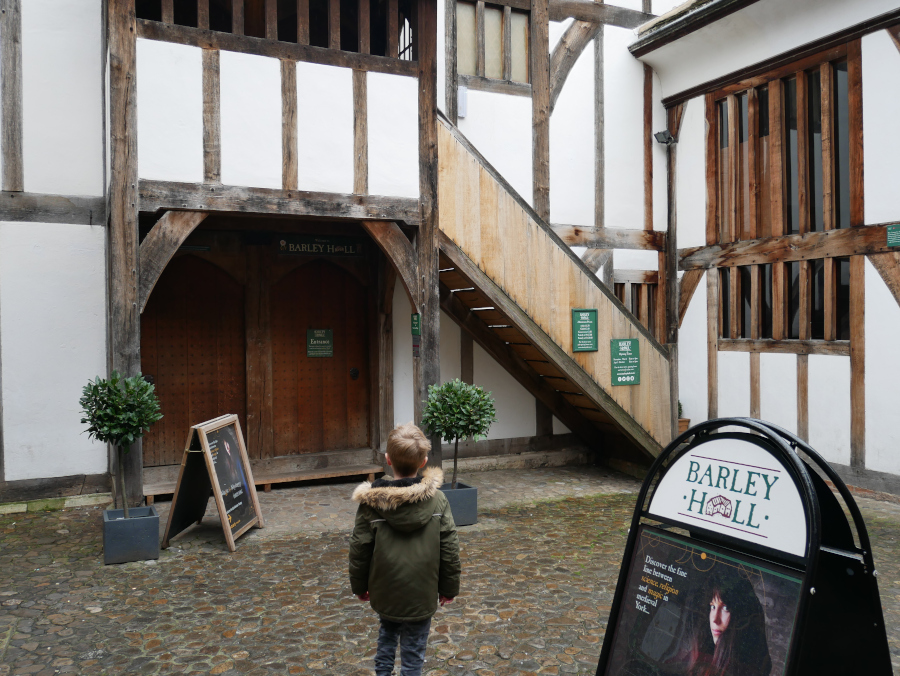 Merchant Adventurers Hall
Merchant Adventurers Hall is a medieval Hall and is one of the finest Guildhalls of the world. Make sure you include it on your York trip.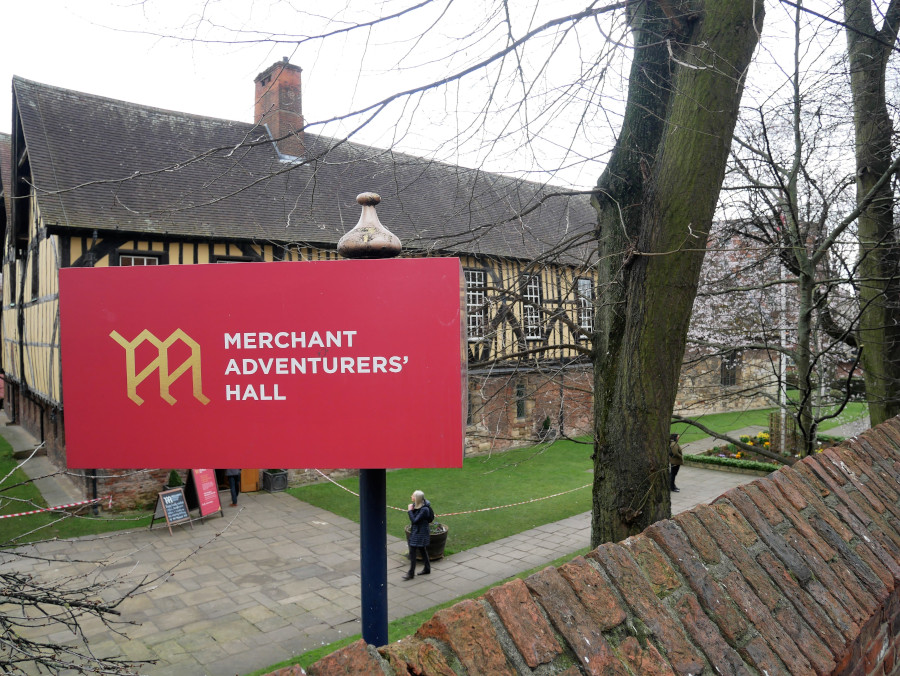 City Cruises York
Why not see York from a different perspective and go on one of their cruises along the river?
It'll give you the chance to get different views of the city and you will relax during the cruise!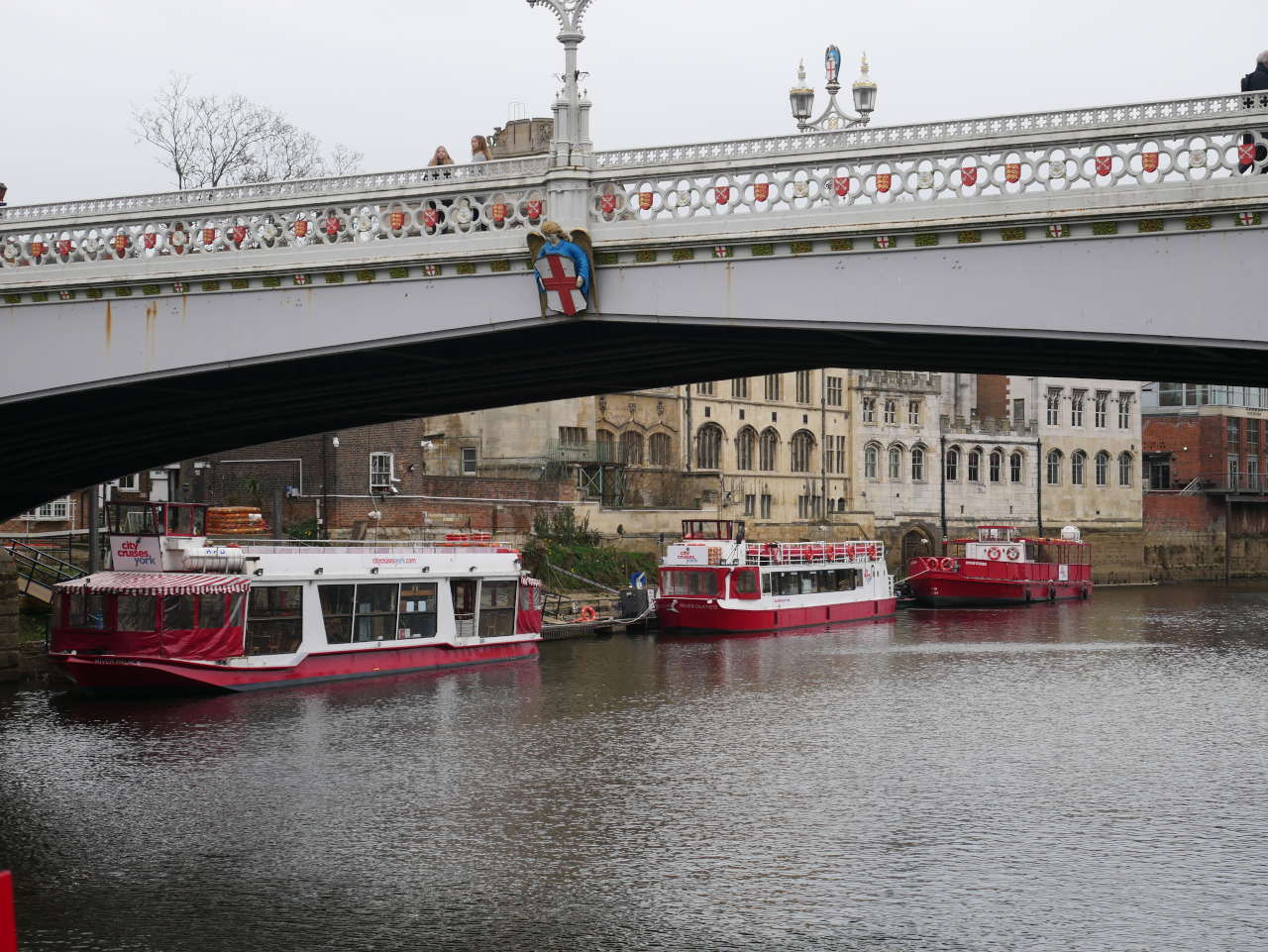 York's City Walls
I simply had to recommend seeing the city's walls in this York, England city guide.
The City of York is surrounded by an ancient wall. You can walk most of it for free – in fact, this is one of the best free things to do in York.
Richard III experience
This York visitor's guide wouldn't be complete without including the Richard III experience. This relatively new attraction invites you to step foot into the historic Monk Bar to discover The Richard III Experience.
Explore the life of the last Plantagenet King as he struggled for the throne and power during his short reign.
York Off the Beaten Path
Apart from the famous York landmarks, there are numerous offbeat things to do in York. So I'm inviting you to explore York off the beaten path and these are my best recommendations for lesser-known places to visit in York and unusual things to so in York.
York Chocolate trail
As already mentioned, York is famous for its chocolate history.
Take a mouth-watering wander through time and discover York's chocolate-making history along the way. There are 9 different places to see along the trail.
Rowntree Park
This is a lovely green space in York. There's a lake, playgrounds, skate park, tennis courts, and even a caravan park.
York museum gardens
York museum gardens are set in the stunning surroundings of the Medieval ruins of St. Mary's Abbey.
The gardens are a great space to meet family and friends and to step away from the hustle and bustle of the city.
The Gardens are free to visit – so these are one of the York attractions you can't afford to miss.
York Army Museum
This museum is home to some of the most important regimental collections in the UK.
Covering over 300 years of history, the York Army Museum is a wonderful trip back in time and one of the great ways to discover York and its history.
Fairfax house
Fairax House is a fine Georgian house in the heart of York. With wonderfully decorated rooms that will take you right back to the 18th Century. If you are an architecture buff or just curious to see how a mansion look back in the day, consider adding this place on your York sightseeing list.
READ MORE:

Discover another amazing town in UK: Kingston upon Hall from this comprehensive guide
Where to eat in York England
It's time to get the the tasty part of York in this expert's guide to York, England. So, if you are wondering where to eat in York, here are some great restaurants in York for you.
The place to eat in York is Betty's Tea-Room. If you want to visit I can highly recommend booking an afternoon tea in advance. Otherwise, you may have to join the long queue outside which forms every day.
The food and decadence of this place are just wonderful.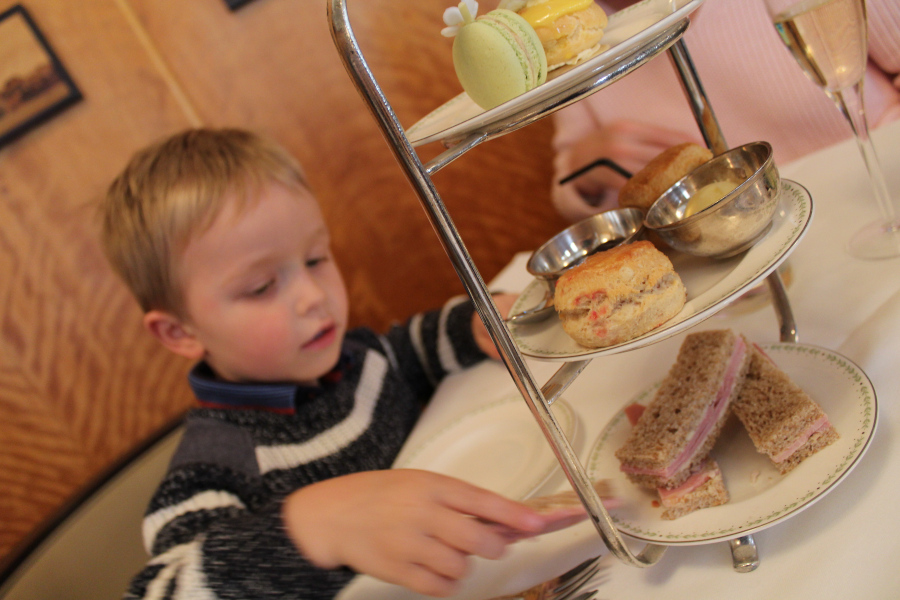 York has a really good mix of restaurants, there is something to suit everyone's tastes and budgets.
Where to stay in York
There are plenty of accommodation options in York, England.
York Hotels
The best hotels in York include The Grand which is a grand Edwardian hotel with chic rooms.
Or, another one of the great places to stay is Principal York. Located in the heart of the city this hotel combines carefully preserved Victorian architecture alongside modern touches.
There's plenty of Fairfax house 's to choose from in York including Travelodge York centre which is just a short walk from some of the attractions.
Novotel York centre – Situated close to the celebrated historical city walls just a short riverside stroll from the centre with newly refurbished rooms.
Park Inn by Radisson – We love the waterside location of this hotel. It's really convenient for walking into the centre and has good sized comfy rooms.
Hostels in York
There are also some great hostels in York for budget accommodation.
Safestay York hostel features wonderful exposed beams, grand fireplaces and hand-carved ceilings. The 16th-century basement has a TV games area and a courtyard garden.
YHA York is set within a lovely Victorian mansion with extensive gardens, YHA York is just a 15-minute riverside walk to York's ancient centre.
Tips for York
Here are some useful travel tips for York to make your visit as pleasant as possible.
There is very little city centre parking in York. Because of this they have some great park and ride facilities which are well worth using. Not only are they cheap but the buses are clean and can use the bus lanes to avoid traffic.
York has a major train centre and has routes into London and other parts of the country.
York is a city with very little crime. I never feel that there is anywhere we shouldn't be, nor do I feel that I need to be wary of who is around us.
York is the perfect destination for young and old. There really is something for everyone. It's an easy city to walk around and there's more than enough to see and do.
READ MORE:

Discover Bristol, England from this cool guide.

About the author:

Suzy McCullough has a popular family travel website over at https://ourbucketlistlives.co.uk. Her website has a strong focus on day out and weekend breaks with a bit of Disney thrown in for good measure. Their family has a bucket list full of travel ideas and inspiration which they are gradually working their way through. Follow her online on Facebook, Instagram, and Twitter.