Toronto, the capital of the province of Ontario, has a lot to offer to all its visitors. I already presented you the top 5 places to visit in Toronto on your first trip here as well as a guide to Toronto, so today I will focus on something else to discover in this wonderful city: the best walking graffiti tours of Toronto.
Now, as far as graffiti goes, there are a lot of discussions, as I'm sure you already know. Is it vandalism or is it art? I'd say that given the numerous cities worldwide where graffiti tours are offered, or where graffiti can be admired, the truth is somewhere in the middle. It depends on the work, on where it is made, and so on.
As far as Toronto goes, the City of Toronto's Graffiti Management Plan seeks to support graffiti art, but it will remove graffiti vandalism.
One thing is clear: the city has several places that can be included in tours and, as you can easily find ironlak graffiti supplies that can create great murals, let's see which are the best walking graffiti tours in Toronto.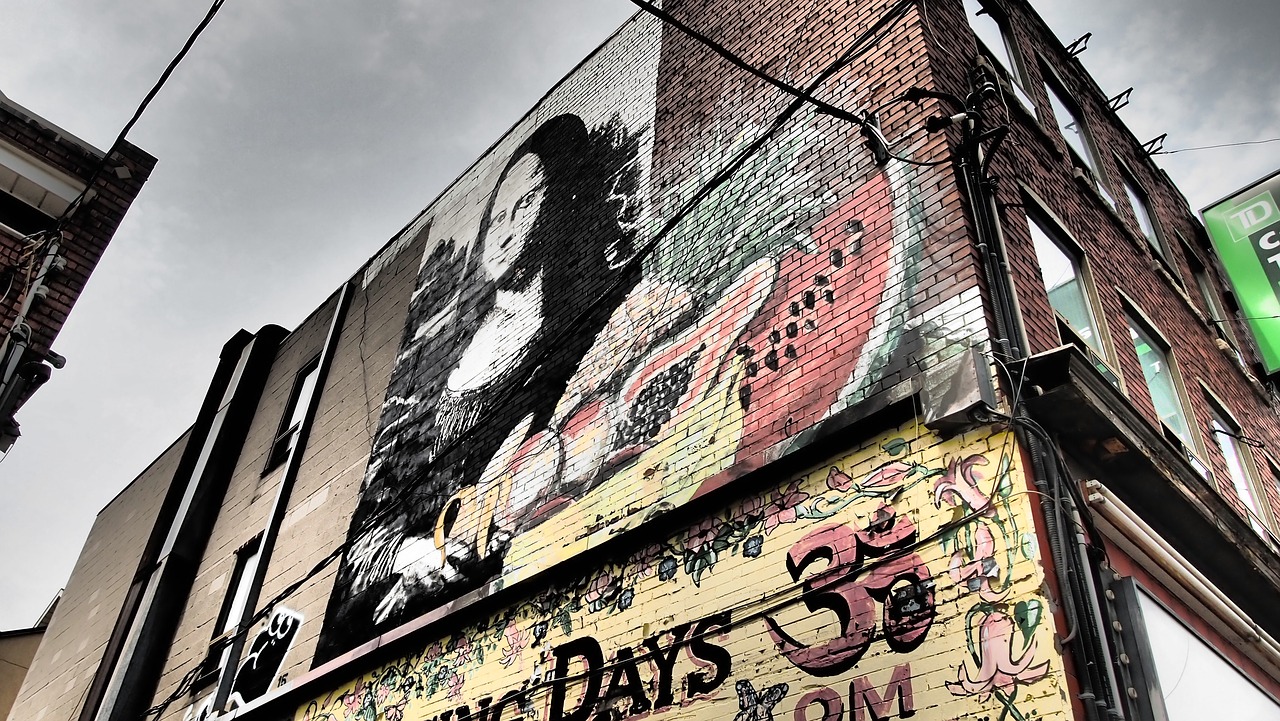 FREE Graffiti Tour – Queen Street West & Graffiti Alley
Offered by Tour Guys, this tour is "An introduction to graffiti culture and one of the most vibrant areas for graffiti in Toronto". The tour lasts 90 minutes and starts at 5PM April – September.
"Graffiti art adds colour and is evidence of a vibrant, living creative class," says Jason Kucherawy, the owner and operator of the Tour Guys, quoted by SeeTorontoNow.com.
Graffiti in Toronto
Another tour is Graffiti in Toronto – Jane's Walk – led by Jason Kucherawy and Kit Weyman. The meeting point is the HUG Tree at Queen and Spadina – and the tour was created for large groups (150+ participants) – which means a slower walk. "In this walk you will learn graffiti vocabulary, the primary types of graffiti, and the rules and etiquette of the graffiti subculture" says the official presentation.
Street Art Tour of Toronto
This is a paid tour – $35 – by BestTours.com. The tour starts at the Corner of Spadina and Baldwin, Saturdays @ 2pm and lasts about 2 hours.
I always recommend contacting the tour companies one chooses on a trip – to be sure that there are no surprises or that, when it is a paid tour, that the place is booked. So I am recommending you to visit the website of tour operator that you like the most and to get in touch with them to learn more or confirm the tour.
As you can see, there are several options when it comes to discovering street art in Toronto. You can choose one of these best walking graffiti tours of Toronto and learn a lot about graffiti in general and about the one in Toronto in particular.
Save