Planning a trip to Toronto Canada? Here are the best things to do in Toronto, where to eat in Toronto, off the beaten path things to do in Toronto shared by an insider.
Read this insider's guide to Toronto to discover all the Toronto landmarks and how to explore Toronto like a local! This guide is part of the free travel guides series on this blog.
Insider's Guide to Toronto
Article by Julie Cao from Always on the Way
Toronto is one of the largest cities in Canada and it is located on Lake Ontario's northwestern shore. It is home to the most famous Canadian baseball team, the Blue Jays, and a complex of skyscrapers trumped by the CN tower. It is a multicultural city with more than half of the population born outside Canada, and the different ethnicities generally get along.
As the most culturally diverse city in the world, Toronto welcomes visitors year round. If you plan on visiting Toronto, ensure that you check out the following information about this city to make your trip a breeze.
Six Top Attractions in Toronto
Toronto has several famous sites that are visited by tourists. Some can be recognized from afar, others you need to spend time to explore. Let's see the best things to do in Toronto and, of course, the best things to see in Toronto.
CN Tower
This 533.3-meter high observation tower is the landmark of Toronto and is visible from almost everywhere in the city.
It has the world's first glass floor on a tower where visitors can view the magnificent skyline of Toronto from 342 meters high.
For adrenaline junkies, you can push your limits by participating in the Edge Walk – walk on the top of the CN tower and lean back over the ledge with nothing but air and the incredible view of Lake Ontario.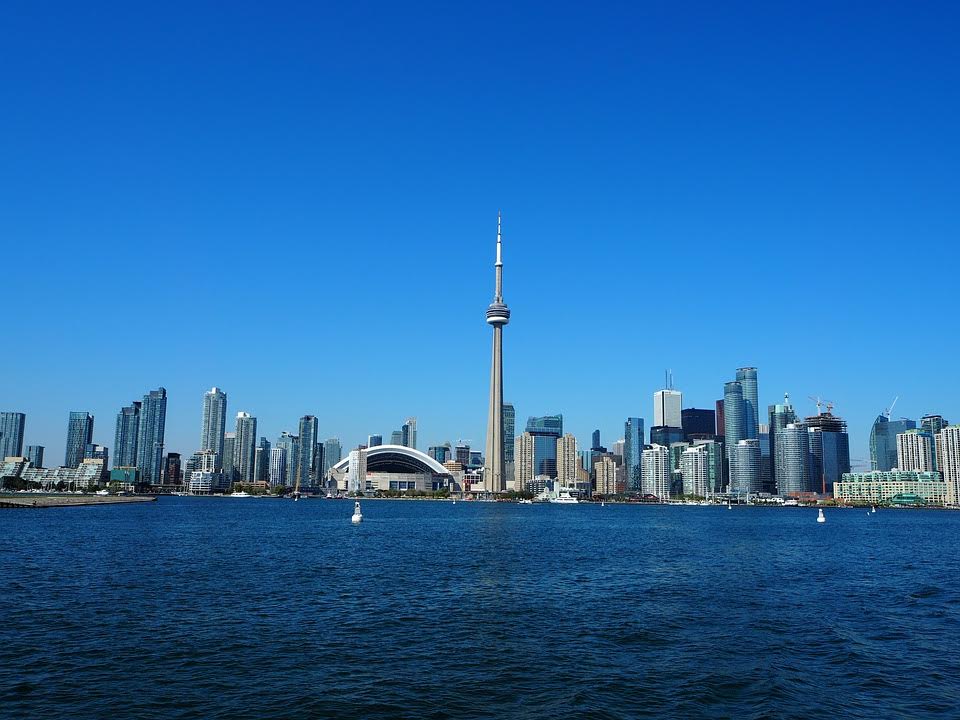 Royal Ontario Museum
One of the largest museums in Canada, featuring detailed collections of fine art, world culture, national history, earth treasure, and special exhibits. Free tours are available daily.
Toronto Island
Take a ferry from the Jack Layton ferry terminal on Queens Quay, and you will find this peaceful place that is away from the hustle and bustle of the city.
You can beach bum, go hiking on the trails, go biking, have a picnic on the island, and enjoy the tranquility.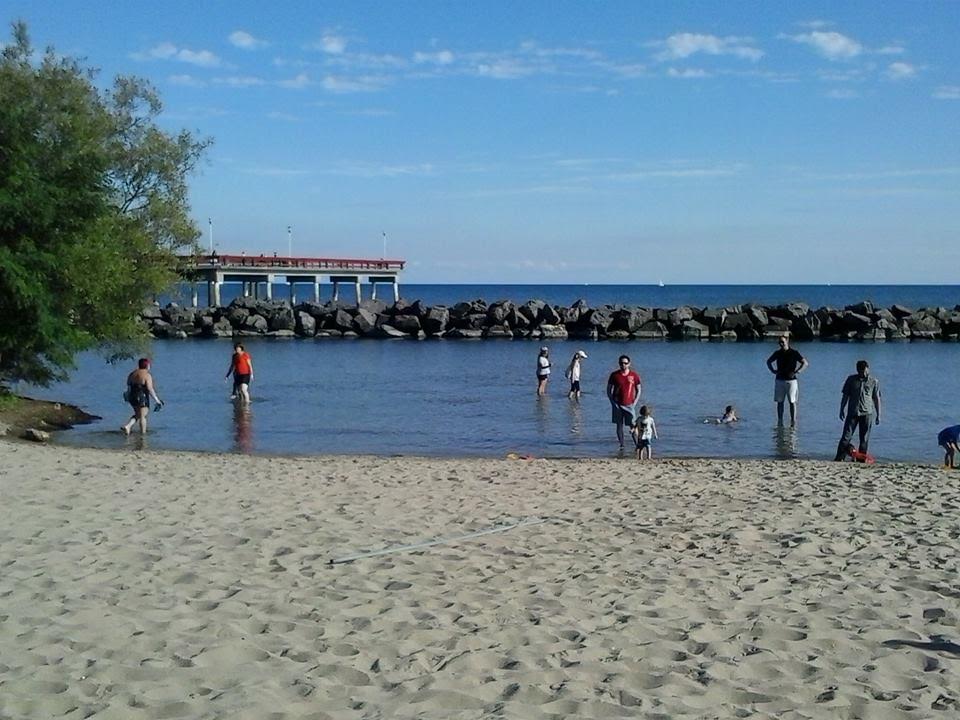 Distillery District
A collection of Victorian-era architecture housing art galleries, local restaurants, music festivals, cafes, and design stores.
If you are in Toronto for Christmas, check out the Christmas Market at the Distillery District, where there are more than 18,000 trees that light up, countless street vendors, and stunning performances.
Hockey Hall of Fame
It features various hockey exhibitions, different hockey trophies, such as the Stanley Cup, interactive games, and documentary films in black and white.
It is a great place to get to know the history and have a deeper understanding of Canada's national sport: ice-hockey.
Casa Loma
A Gothic Revival mansion reveals the history of former Canadian financier and soldier, Sir Henry Mill Pellatt and his family from the late 1800s to the early 1900s.
Take a guided tour inside the casa to gain interesting sights into Sir Henry Mill Pellatt's family life.
Toronto off-the-beaten-path
Woodbine Beach Park
This 15.2- hectare beach park is on the east side of downtown Toronto, and it is a perfect place for a picnic, sunbathing, swimming, and beach volleyball.
There is a long boardwalk where you can enjoy a scenic view of the beach and the Toronto skyline.
There are benches on the side for you to sit down and relax.
High Park
This 399 – acre park has abundant wildlife, such as birds and mammals, ponds, walking trails, a children's garden, picnic areas, a swimming pool, and an outdoor ice rink in winter.
Come here in fall to view the changing color of the foliage, and, in the spring, cherry blossoms bloom there.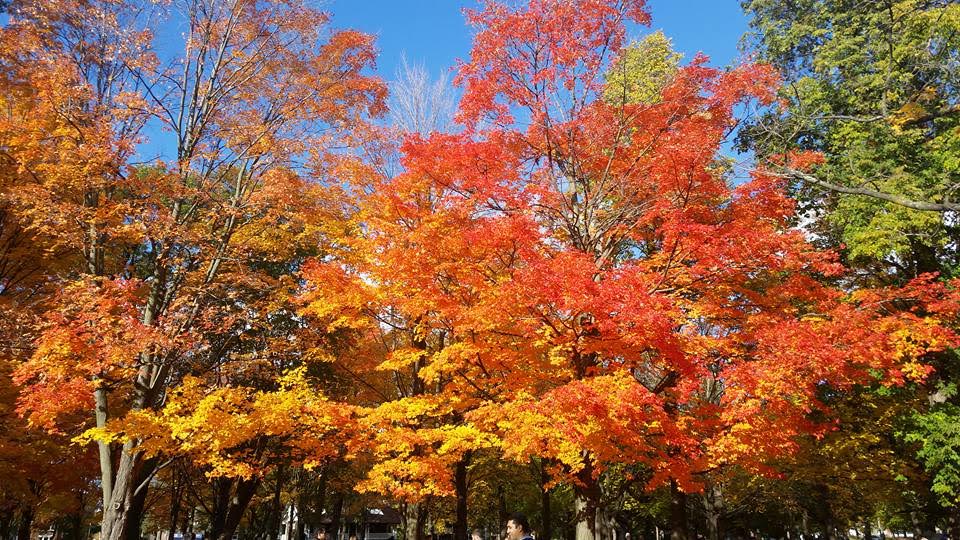 Nathan Phillips Center
A urban plaza with an old and a new city hall, a water fountain that turns into an outdoor ice rink in the winter, and the Toronto sign.
There are festivities and events that take place at this plaza all year around.
After checking out the Nathan Phillips Center, head to Dundas Square and walk on North America's longest street, Yonge Street.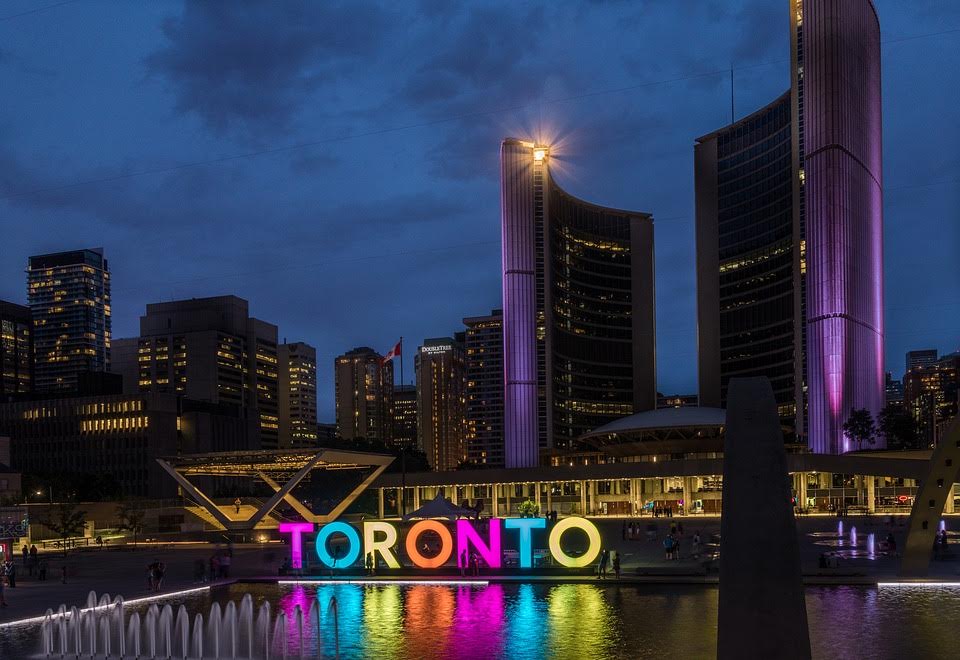 401 Richmond Street West
A secret studio gallery in Toronto featuring amazing art galleries, cafes, and a Swipe bookstore. Free admission.
Ethnic Quarters
Multicultural Toronto can be represented in the ethnic communities like Greek town, Japanese town, Korean Town, Little Italy, China Town, and Little Poland.
Where to Eat in Toronto
Choose a place to eat in Toronto can be tricky as there are many restaurants at every turn. Here are some of the budget-friendly dining places I recommend – the best budget-friendly restaurants in Toronto.
Village by the Grande
Within walking distance from St Patrick station with various food stalls that have ethnic cuisines from Japan, India, Thailand, Italy, Greece, Korea, and China. The food is incredibly inexpensive, with orders starting from $3.00.
El Furniture
Features all day everyday dishes at a price of $4.95.
Crêpes à GoGo
A small crepe restaurant that serves traditional French crepes, with menus featuring sweet crepes, not-so-sweet-crepes, and vegetarian crepes that cater to guests with all taste preferences.
El Almacen
n Argentinean café that features famous yerba mate and homemade Argentinean empanadas.
Santouka Ramen
Serves the best Japanese ramen in town, with a long lineup at the door. In addition to its delicious ramen, try its side dishes, such as Zangi fried chicken and gyoza.
Tips for visiting Toronto
The best way to get around Toronto is to take public transport. Toronto has four subway lines that transport passengers all around the city and the suburban area.
If you stay in Toronto for more than four days, I recommend that you purchase a TTC weekly pass for $42.25.
The prime time to visit Toronto is in the fall (the end of August to September).
Winter is very long and extremely cold, with the temperature going down between -20 and -40 Celsius, while the summer can be very hot.
About the author:
Julie Cao is a travel blogger and a lover of books, wine, soccer, landscape photography, and the Aurora Borealis. She was born and raised in China, has lived in Hawaii, and has currently made her way in Toronto, Canada. Follow her on Twitter and Facebook.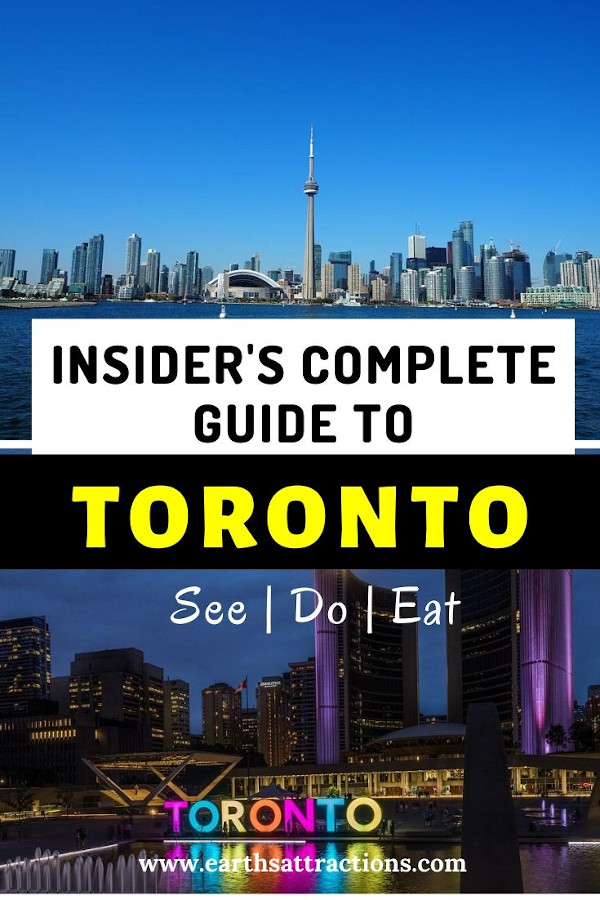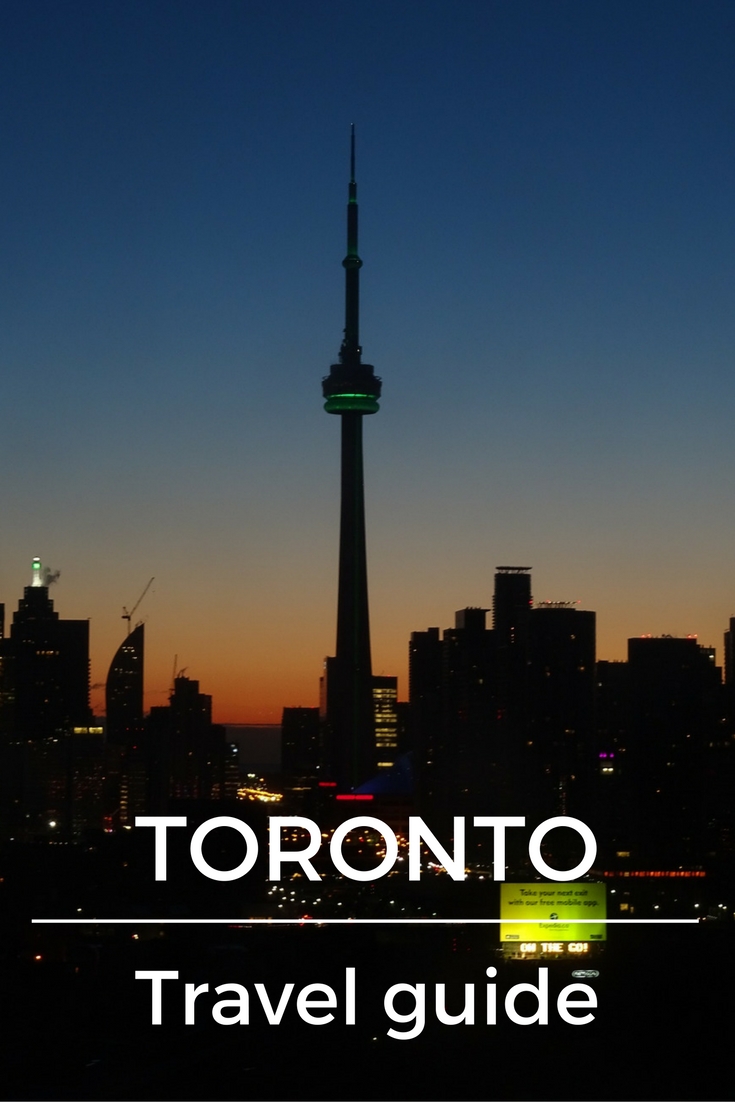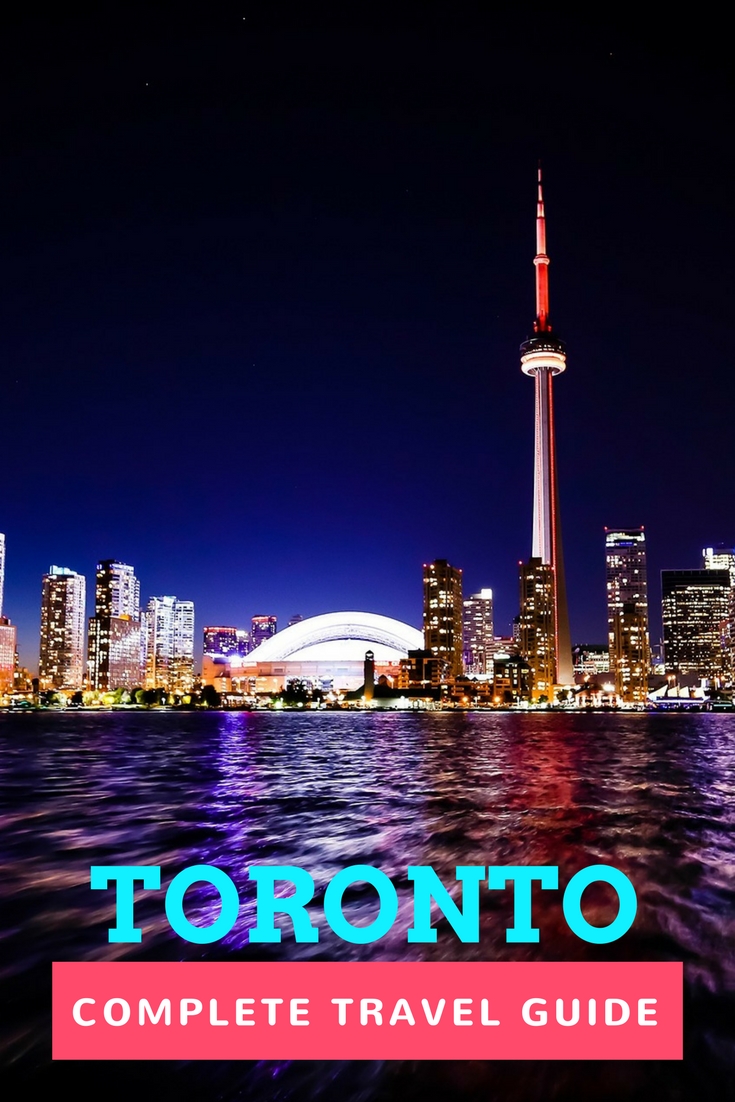 pin based on a photo from pixabay
Save
Save
Save