Planning a trip to Belin, Germany? Then this Berlin city guide will help you have the best time! Discover the best things to do in Berlin, including off the beaten path attractions in Berlin, the best restaurants in Berlin, and incredibly useful tips for visiting Berlin from this article.
This travel guide to Berlin is written by Monica Lent from Not a nomad blog and includes everything you need to know before visiting Berlin.
You can create your Berlin bucketlist or your Berlin itinerary using this Berlin guide.
This Berlin guide is part of the free travel guides series on this blog
About the city
It's Berlin, baby — famed for its food, nightlife, affordability, and youthful vibes, this city has a side of itself for everybody. The second most populous city in the European Union, Berlin is the seat of power for one of the most influential governments in the world.
It's even its own state within Germany. But besides being capital of politics, it is a capital of culture.
Whether you are posh or punk, foodie or street-food-only, or just looking for a good time in any form, there is something here waiting to be discovered by you!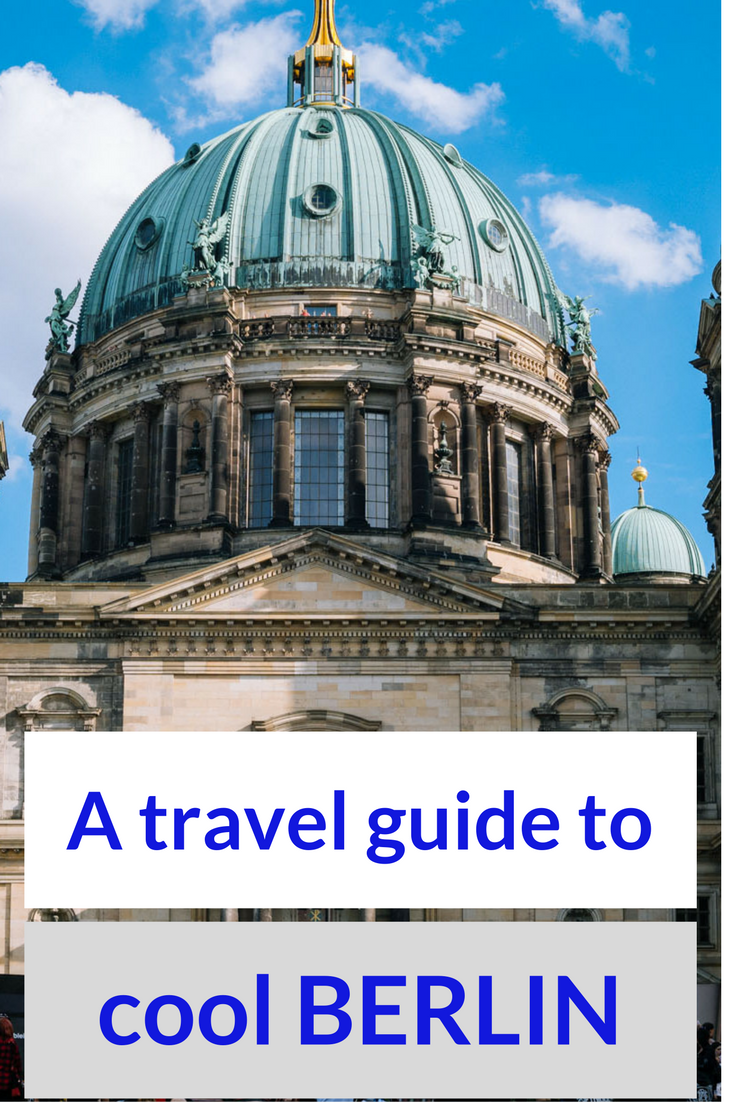 So what's happening in Berlin?
Berlin's top landmarks
Brandenburg Gate (Brandenburger Tor)
One of the most famous landmarks in all of Germany, the Brandenburg Gate is modeled after the Athenian city gate.
It was commissioned as a sign of peace, and was even originally named Friedenstor (Peace Gate). If you're looking for an iconic Berliner selfie, this is the place to take it.
TV Tower (Fernsehturm)
Perhaps the most uniquely "Berlin" landmarks, the TV Tower can be seen from all over the city and always tells you exactly where to find the city center.
The best view of the TV Tower can be had from directly below it at Alexanderplatz or as part of a panoramic view of the city from the Funkturm.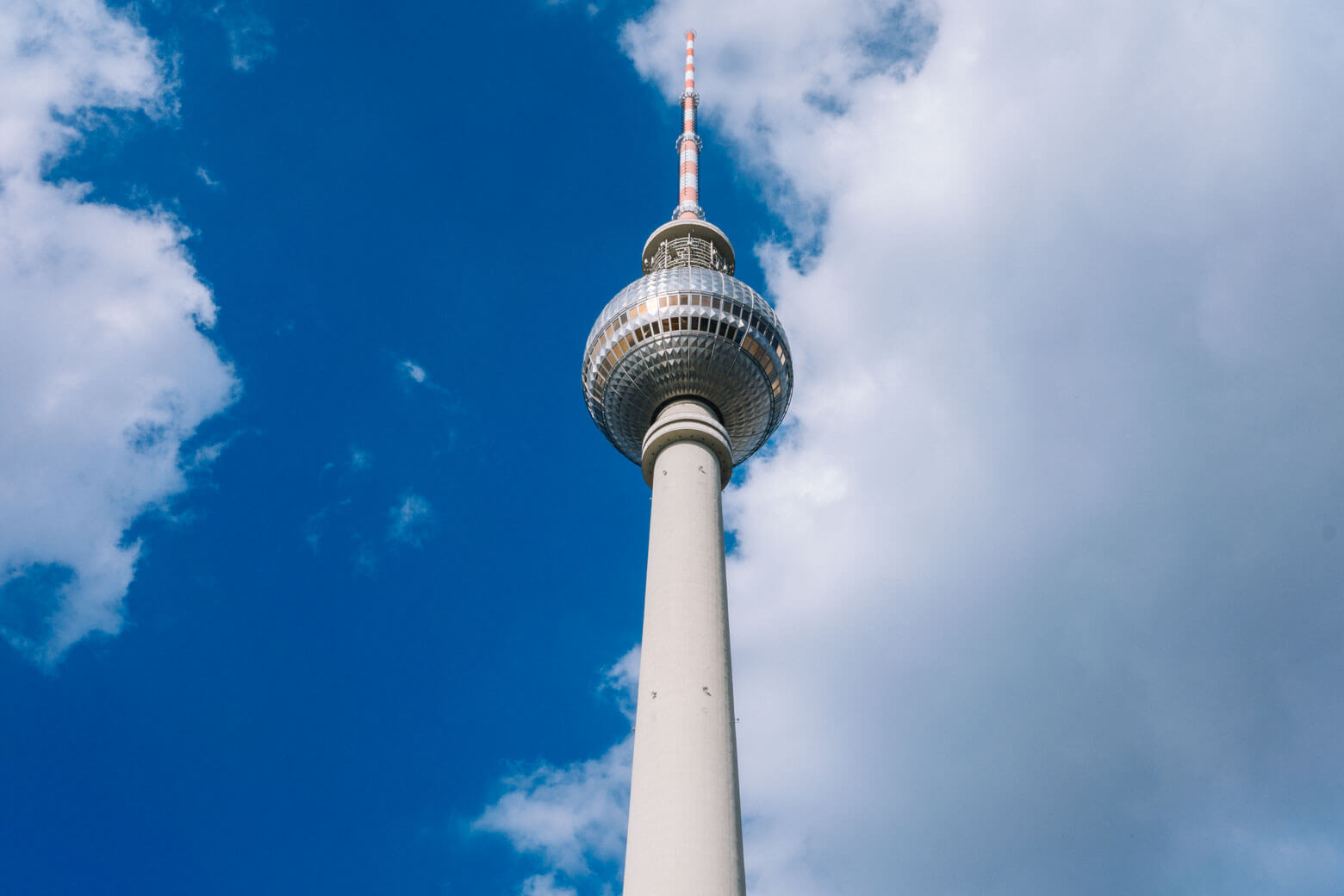 Reichstag
Conveniently located a stone's throw from the Brandenburg Gate, the Reichstag is the home of the German parliament.
You can take a tour inside the glass dome, which also offers scenic views over other Berlin staples like the Tiergarten and the Victory Tower (Siegessäule).
This is definitely one of the best things to do in Berlin.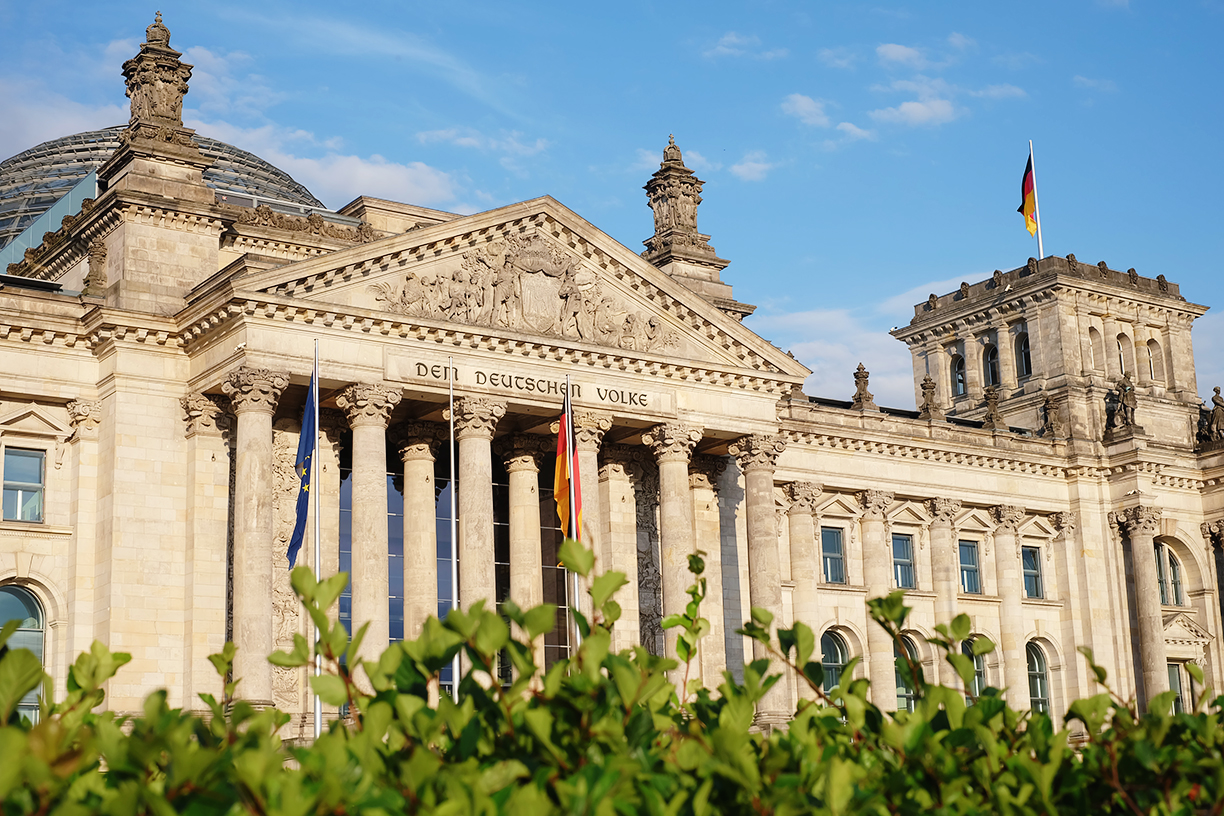 Museum Island (Museumsinsel)
Berlin has in the neighborhood of 200 museums within its city limits. Apparently, it's the only European capital with more museums than rainy days!
On a sunny day you may not want to hole up in a museum, but the Museum Island houses some of the most famous pieces that Berlin has to offer.
German archaeologists were very busy at the turn of the century, and as a result there are some incredible pieces to be seen at the seven museums on this island.
Check out the Pergamon Museum for a full scale reproduction of an ancient marketplace, or the Neues Museum for an extensive Egyptian exhibit starring the original bust of Nefertiti.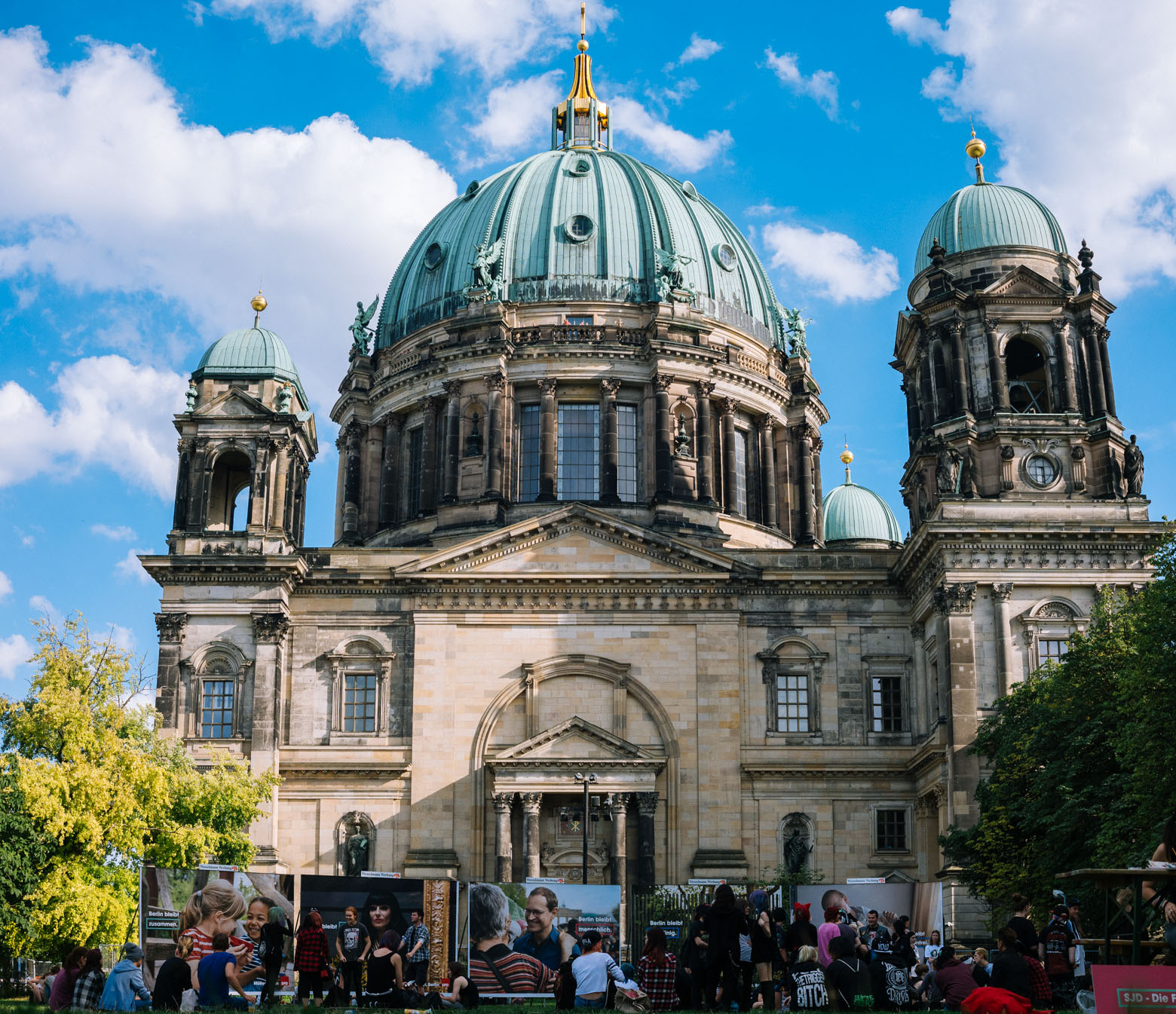 East Side Gallery
The wall that divided East and West Berlin has since been covered in art, and pieces of it can be seen in several places throughout the city.
But the best place to see it is in the East side near the river Spree. This 1.3km stretch of concrete is home to the famous kissing picture between Soviet and East German diplomats.
Berlin Off the beaten path
In a city as big as Berlin, there's more that's off the beaten path than not. And there are also great day trips to take – one that I recommend is to visit Szczecin Poland.
There's just too much out there to force yourself to battle the crowds! Here are some of my favorite spots that most short-term visitors are likely to miss out on:
See the Soviet War Memorial in Treptower Park
Over 5,000 Russian soldiers are buried at the memorial in Treptower Park.
There are enormous statues of Russian soldiers and a mixture of German and Russian on every plaque. Come here to wonder at the sheer scale of this installation as a detour from your walk along the Spree river.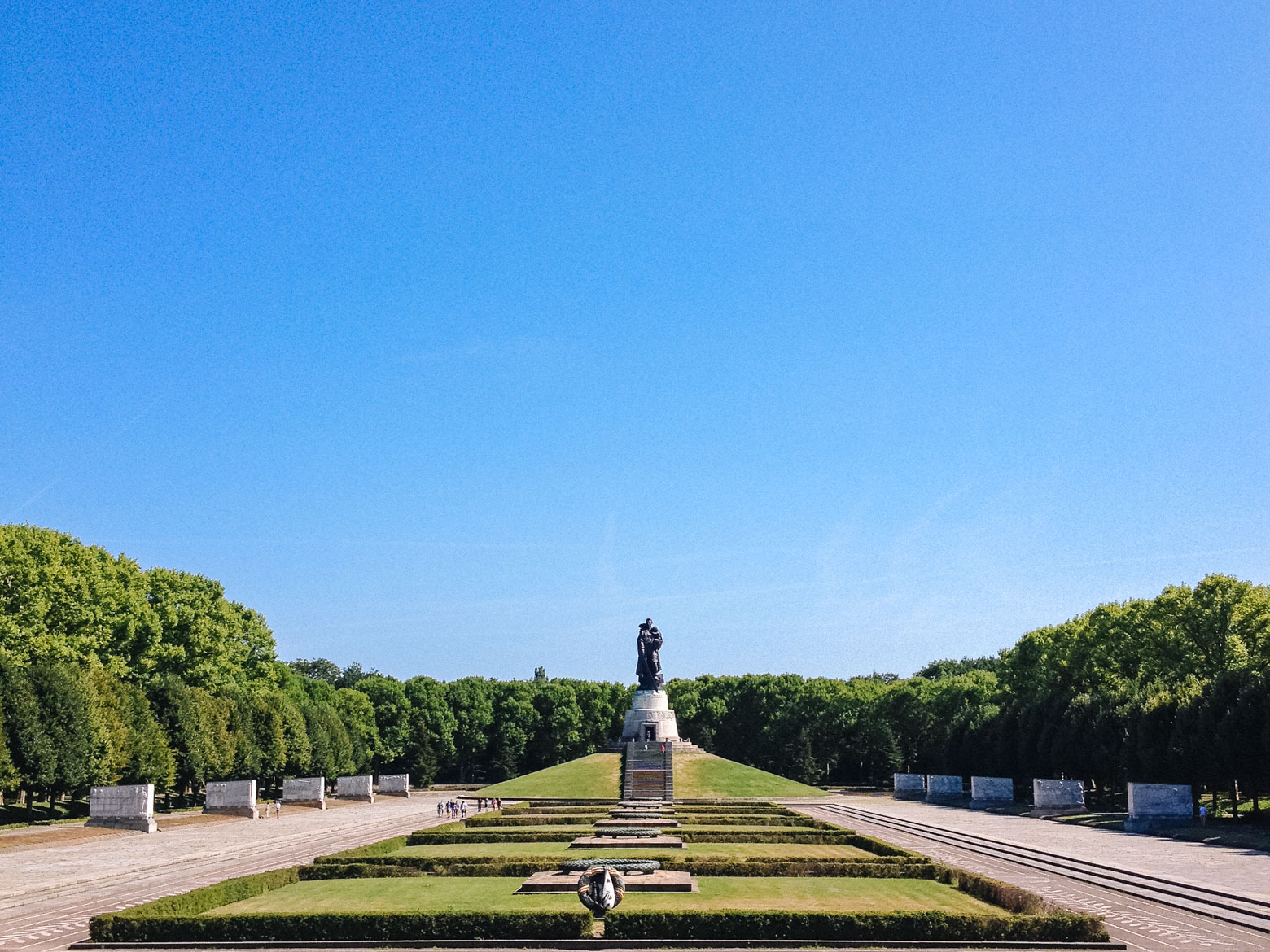 Taste the Turkish Market on Maybachufer
This market has fresh produce for the locals, and delicious prepared meals for you! Grab a plate, sit on the grass by the canal, and watch the boats cruise by.
Thanks to Germany's lax rules about drinking in public, you can buy a beer at a nearby convenience store to wash down your meal and enjoy that outdoors as well!
Drinking a craft beer
There is Pilsner and Hefeweizen galore in the German capital, but there is more beer from Germany and from Europe to taste.
Head to Hopfenreich after seeing the East Side Gallery, or to Kaschk in Mitte after seeing sights in the city center.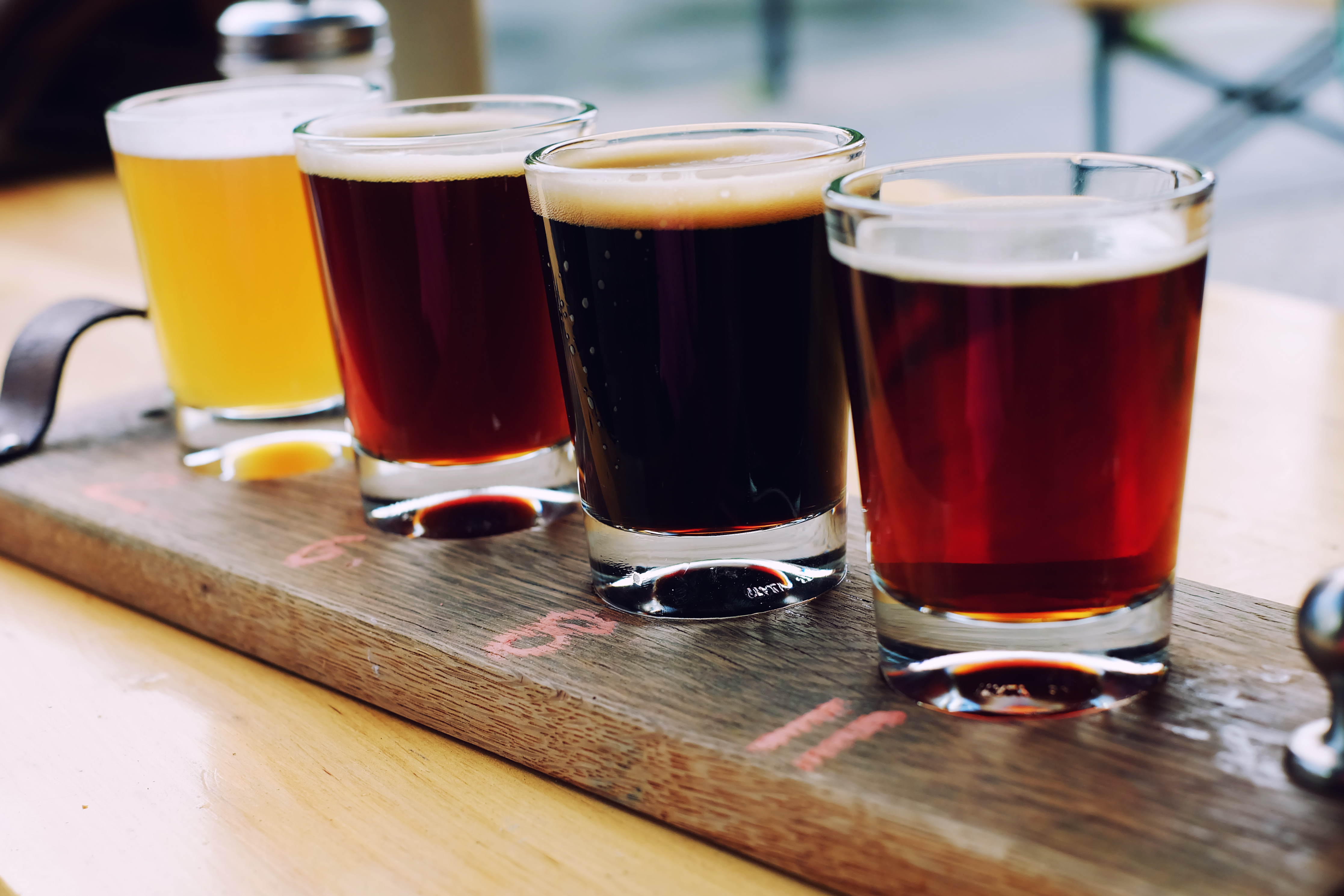 Do street food Thursday at Markthalle IX
All summer they host themed breakfast markets, and on Thursdays, a street food market where vendors from all over Berlin come and set up shop.
This is one of the most interesting off the beaten path things to do in Berlin.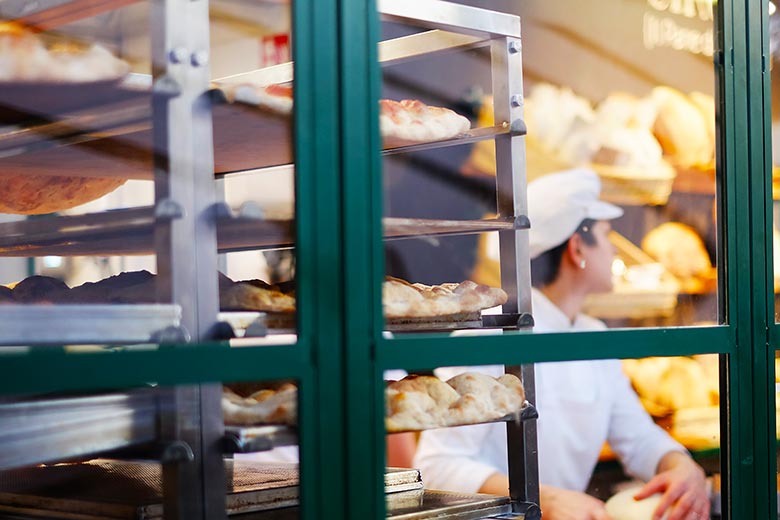 Take an underground tour
In preparation for the bombing campaigns of World War II, the German government built civilian shelters and bunkers which exist to this day.
You have to see this to get an idea of what it was really like living in Berlin in the thick of intense bombings during the war.
Where to eat in Berlin
If you're coming to Berlin to sample some German cuisine, my favorite restaurant for this Schwarzwaldstuben, located centrally in the Mitte district.
Notable runners up include Kalle Klein, Clärchens Ballhaus (where one scene from Inglorious Basterds was filmed!), and Max & Moritz.
For Schnitzel on a budget, try Grambrinus Trifft Bacchus at lunchtime for a Schnitzel and dessert for under 7 EUR.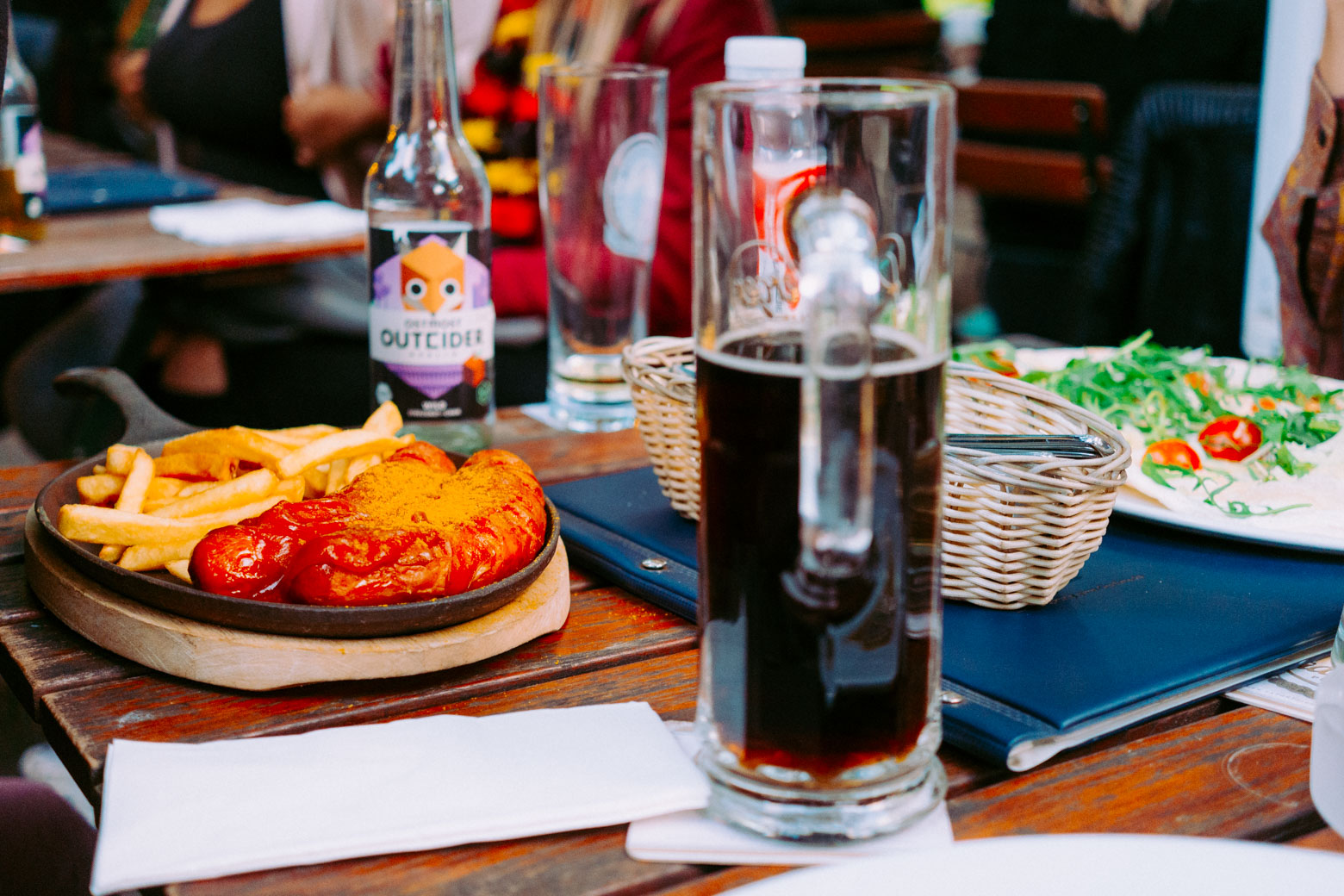 Not much into pork and potatoes? Try some of these more varied options:
Roamers $$ — The wait time is atrocious, but the food is delicious and beautiful. Show up very early to this tiny restaurant in Neukolln and soak in the most instagramable brunch spot in Berlin.
Colibri $$ — My favorite tapas spot, tucked away in the Bergmannkiez in Berlin's hippest district of Kreuzberg. The spicy gambas are divine!
Dolores $ — California-style burritos are a welcome respite from German food. They have vegetarian and vegan options, too!
Yarok $ — Delicious and always busy, this Syrian eatery has wonderful mixed plates where you can sample all sorts of meats, vegetables, sauces, and dips. A great option for vegetarians and meat lovers alike.
Tips for visiting Berlin
Getting around Berlin
Getting around in Berlin is very easy with the U-Bahn (Subway). You can get a day ticket for 7 EUR which also covers the S-Bahn (streetcar) and the bus.
Alternatively, renting a bike can be a cheap way to get around! So long as you rent outside the most touristy areas. Bike rentals can go as high as 10 EUR per day in the center, but as low as 3 EUR a day outside of it.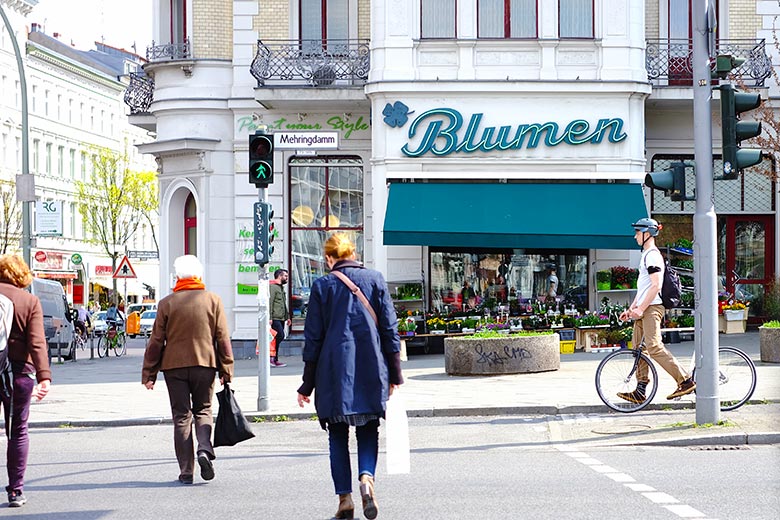 Safety tips
As a whole, Berlin is quite safe and you don't have to be afraid of being mugged or harassed. When in doubt, Berlin is a relatively compact city and taking a taxi will not break the bank if the Ubahn has stopped running.
Although it's never happened to me, pickpocketing is not unheard of — especially in the crowded subway — so keep your valuables in your front pockets or in a zippered purse compartment.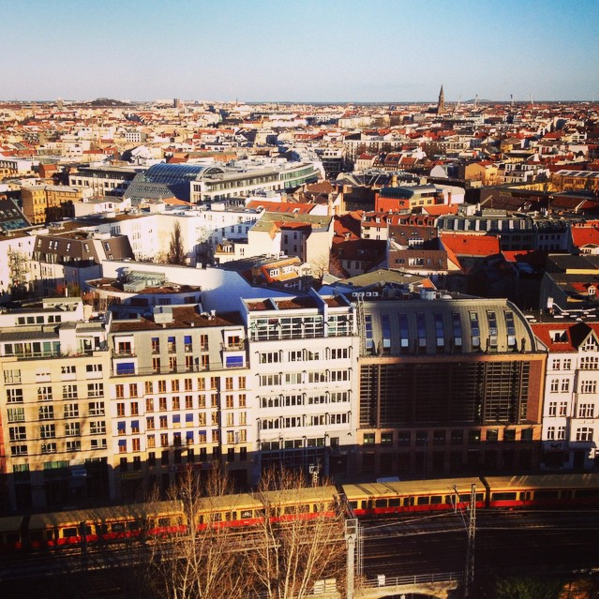 Where to stay in Berlin
In terms of where to stay, being reasonably close to an Ubahn station will make things easier for you going out and getting home.
If someone is visiting Berlin and isn't crashing at mine, I'd tell them to look around the Graefekiez. It's a really lovely area in the heart of Kreuzberg, conveniently close to the always crowded Oranienstrasse as well as bar-and-cafe-lined Weserstrasse.
Staying just outside of Mitte will also save you some money, and being close to the U6 or the U8 Ubahn lines guarantees you a direct line to the city center!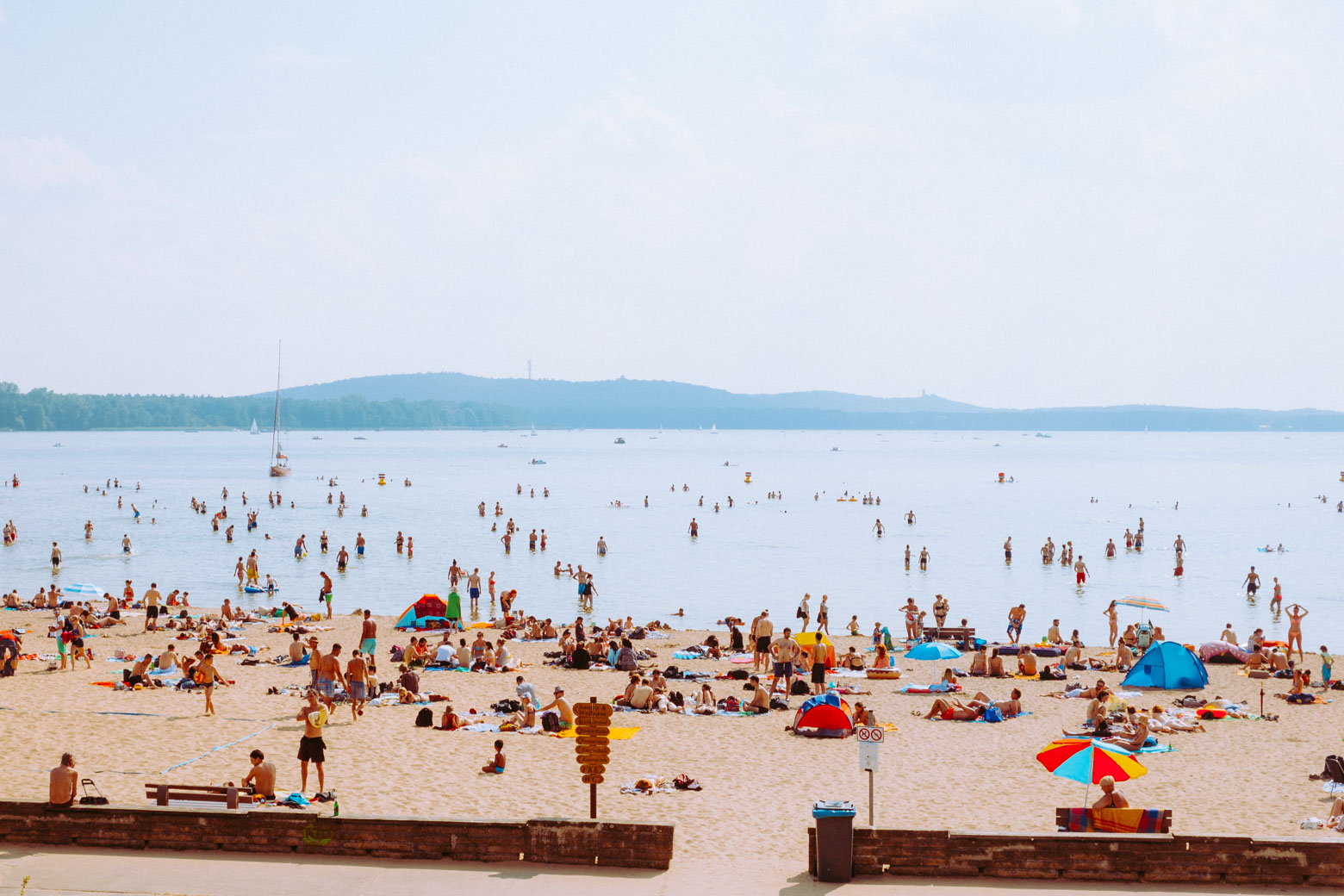 Ordering in German
Last tip: You can order anything on a menu by just adding "bitte" (pron. "bittah") after the name of the item.
Most servers will be able to speak English, or may even be more comfortable in English than German, so don't be afraid to try and fail a little German, the other person might be happy to switch languages!
So, when will you come to Berlin?
What do you think? Can you see a side of Berlin that appeals to you? If you've been to Berlin, what is the one experience that you would recommend to first-timers? Share your thoughts in the comments!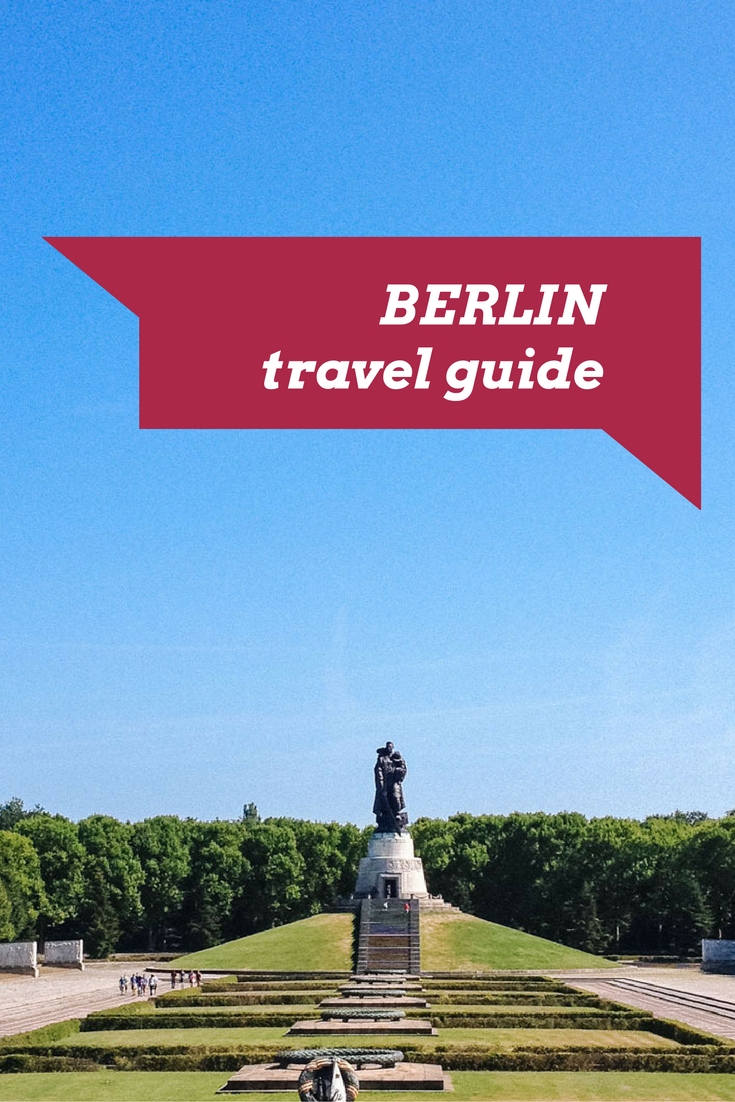 About the author
Monica Lent. Three years ago, I moved from the desert of Arizona to the forestlands of Germany and haven't looked back. Now I live and work in Berlin, and use every moment I get to travel and photograph Europe. Follow my colorful adventures on Not a nomad blog, on twitter, on facebook, or on instagram!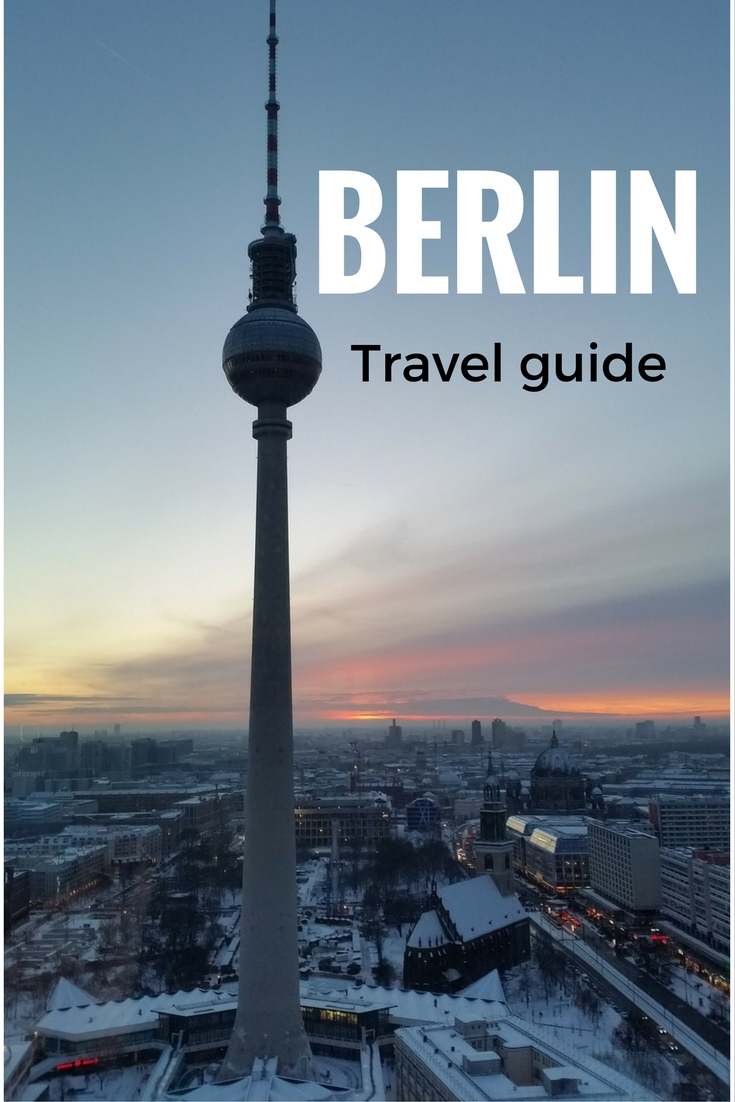 Save
Save
Save