Atlanta, the largest city of Georgia is known not just for its hot temperature during summer but also for its tourist attractions. Families and group of friends are flocking the Hartsfield-Jackson Atlanta International Airport all-year long as they take family time and spend it on the big city of Atlanta. There are numerous Atlanta family attractions to check out and this weekend Atlanta city guide will show you how to make the most of your trip here.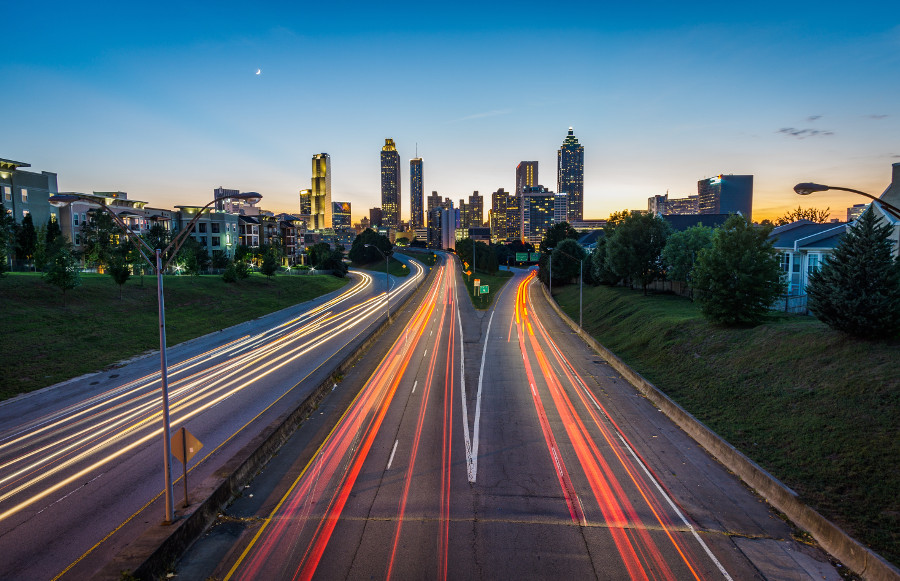 Tips For Travelling as a Family
If you are taking the time off to be with family, you should consider a few factors to make the trip more enjoyable for all. If you have kids, always consider your kids. Here are some tips that you should factor in before heading out to Atlanta and visit its famous tourist attractions.
Airbnb vs Hotel – if you always prefer your wife's cooking and she would love to cook in a different kitchen, an Airbnb might suit you well
Familiarize Yourself with the Place – Once you book the place where you will be staying, check the nearest police station or hospital in case of emergency
Always bring a fun toy – if you have kids, bring something that can help them relax and stay calm during the trip – like their favorite car/doll. If they are relaxed, so are you
Pack your own snacks – it doesn't need to be something fancy, but something that the family can eat in case of flight delays or traffic and someone is hungry
Keep everyone alert and excited – if you are organizing a family tour, build their interest with the things that you are going to see to make them excited
Things to Do in Atlanta with Kids
If it is your first time in the city, you might want to visit all the tourist attractions in Atlanta listed on their Tourism and Information website. This is okay. But what if your family is staying just for a week? If you are, it is time to sort the different Atlanta lists and guides and find the best things to do or visit.
The Atlanta History Center
If you are into art, exhibitions, history, and nature, your family can start your Atlanta tour in the Atlanta History Center. Located in 33 acres of land, you can get to know the region's history including the life of Native Americans by walking around the museum. When you are tired, take instagrammable pictures at the Swan House that was built in 1928. If your family love reading, take a peek at the Margaret Mitchell House where Gone with the Wind was written by Margaret Mitchell.
Entrance ticket for the Atlanta History Center with access to all facilities and attraction within it costs $21.50 per head for adults and $9 for kids. Discounts are given to senior citizens and students. Children below 4 years of age are free. The Center is open from Monday to Saturday, 10 in the morning (12 pm on Sundays) until 5:30 in the afternoon (including Sundays). This is one of the best things to do in Atlanta with children.
Piedmont Park
For a lazy but cozy afternoon with your family, visit the 200 acres, Piedmont Park. You can keep the kids busy on the playground or on the pool or just enjoy the quietness and peace while munching on your picnic lunch. The park is open to the public but if you want to take a dip, there is a $5 fee. The park is open from 6 in the morning until 11 in the evening and it's a great outdoor attraction in Atlanta.
Before finding a picnic site at Piedmont Park, you should visit Atlanta's Botanical Garden first, it is just adjacent to the park, so you can hit two tourists spot in one day.
Centennial Olympic Park
If your family love sports or you just want to see a part of history, visit the Centennial Olympic Park in downtown Atlanta. The Olympic Park is a 21-acre park designed with pools, fountains, and artworks. It was the venue of the 1996 Olympic Games.
Get mesmerized with the Fountain of Rings that has 251 water jets used during the dancing fountain show. There are 4 shows daily. The Park doesn't have an admission fee and it is open to the public from 7 in the morning until 11 in the evening and it is one of the Atlanta points of interest that you don't want to miss.
As you can see, there are plenty of fun things to do in Atlanta in a weekend with the kids.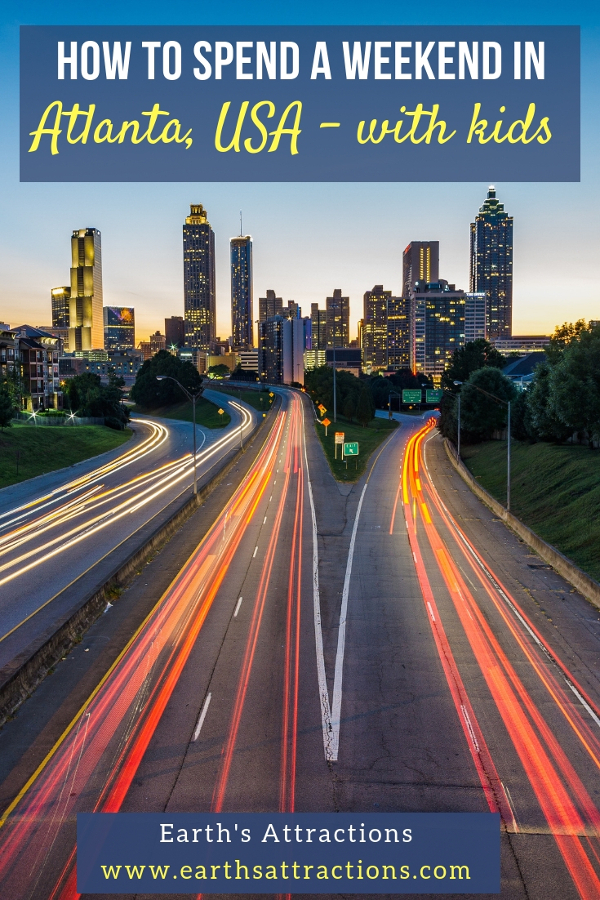 Image source