Founded in 1296, Chiang Mai is considered the most important cultural city in northern Thailand. A delight for any visitor, Chiang Mai boasts with impressive and beautiful temples, a vibrant contemporary scene, amazing parks, interesting cafes and restaurants. Here is a traveler's guide to Chiang Mai with famous places and off the beaten path attractions in the city, where to eat, and tips for Chiang Mai included by by Aditi Roy from My Dream Travels.
The second largest city in Thailand, Chiang Mai is known as the traditional capital of the country. Also known as the 'city of temples' because of the hundreds of Wats that line the city surrounding, Chiang Mai is often the place where foreigners travel to find peace and immerse into the nature that the city has to offer. It is also the hub for several expats who come here travelling and end up making the city a part of their lives.
Interestingly, Chiang Mai is the home to Doi Inthanon – the highest peak in Thailand also at times known as the 'roof of Thailand'.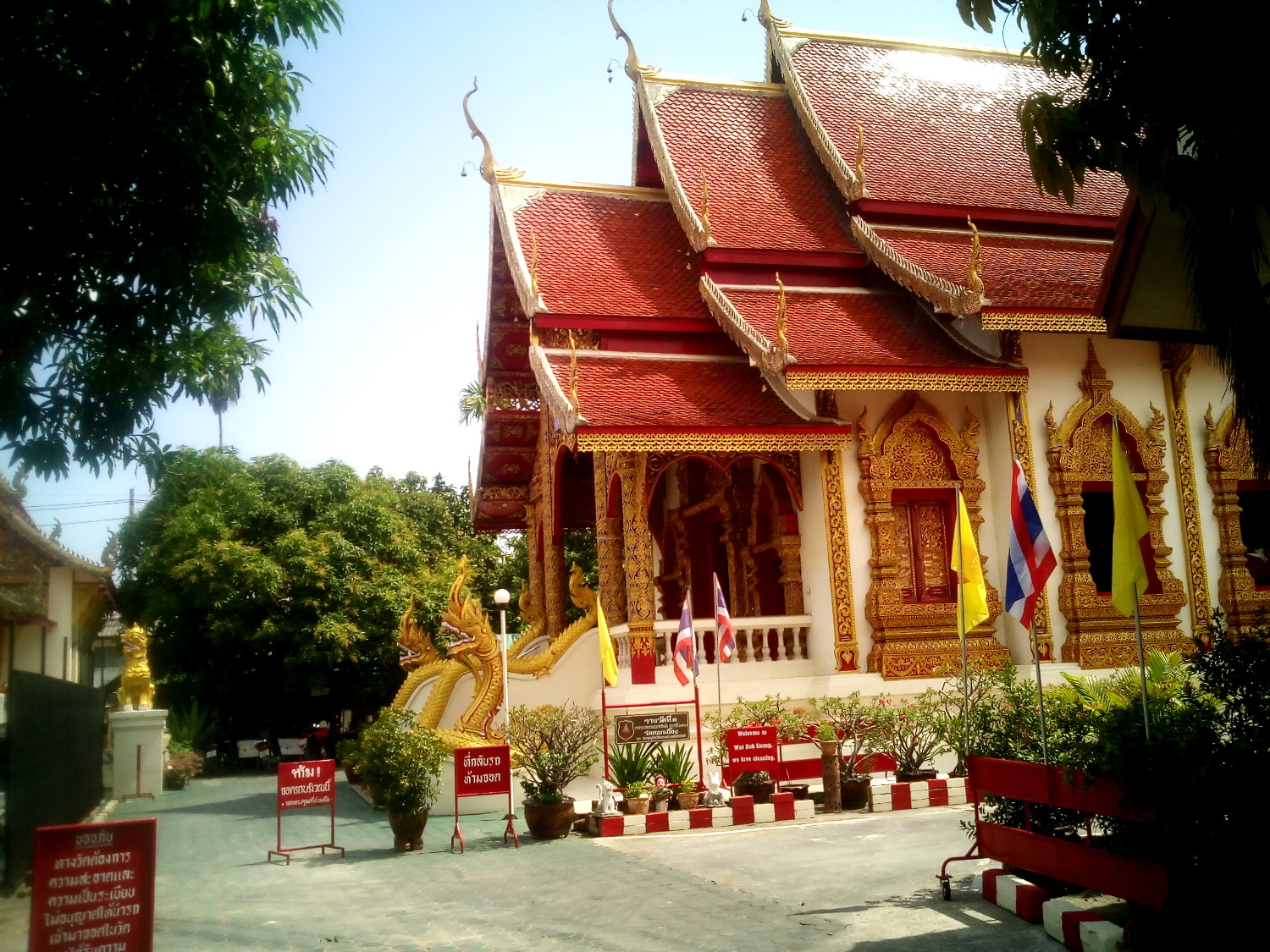 Top 5 landmarks to see in Chiang Mai
With so many majestic Buddhist temples, lively and packed bazaars, uniquely themed restaurants, and national parks, it is quite difficult to list only 5 top landmarks, but let's give it a try, shall we: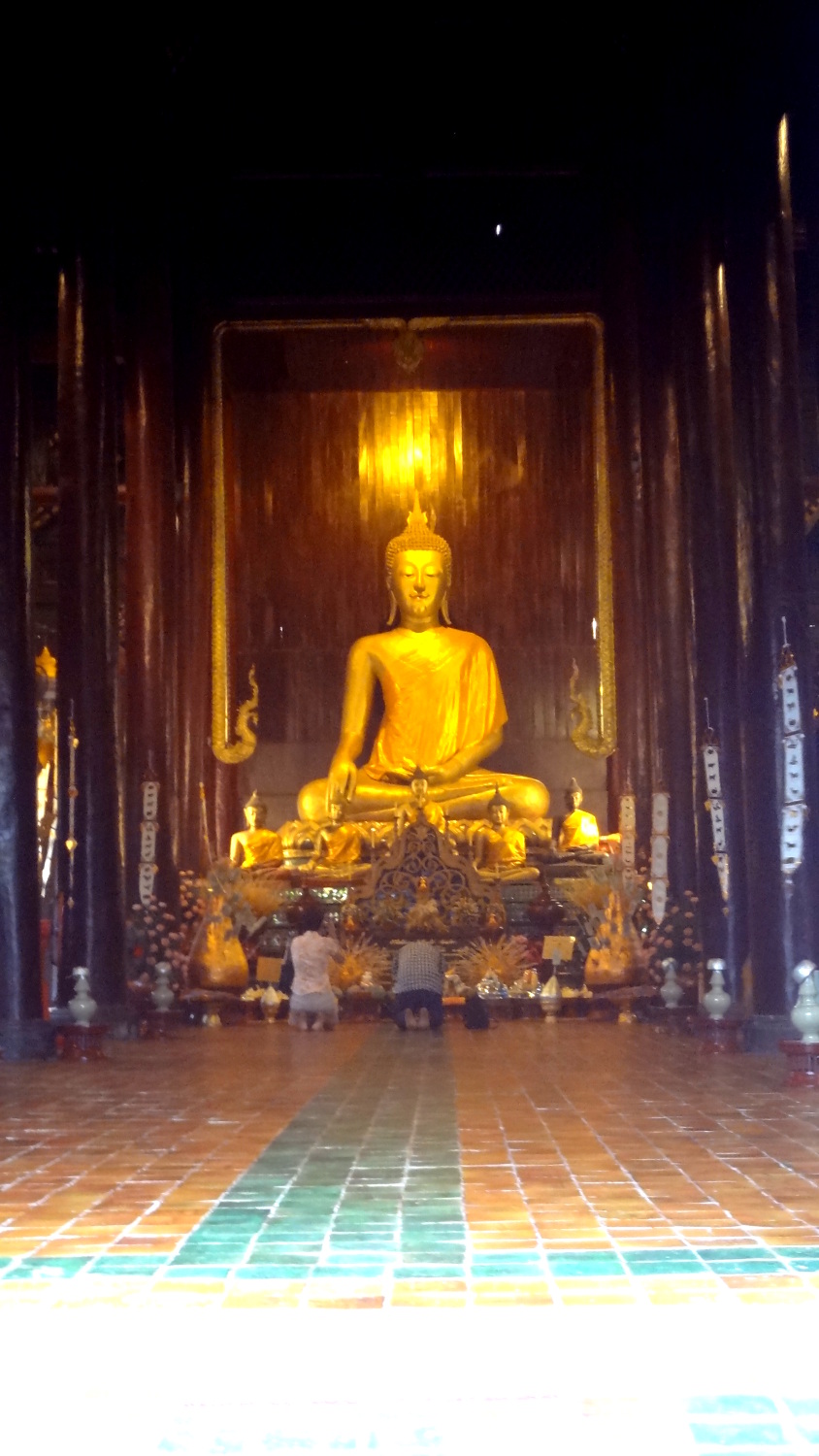 Entry Fee: Foreigners (adults) – 300 Baht; Foreigners (child) – 150 Baht
As mentioned, Doi Inthanon is the highest peak in Thailand and is in the Chom Thong District. The peak is a part of a national park of the same name which is spread over 482 square kilometers. The vastness of the national park makes it almost difficult to explore in a single day but some of the highlights of the park are:
Mae Klang Waterfall (suitable between May to November)
Mae Ya Waterfall (also famous for being one of the biggest waterfalls in the city)
The King and Queen Chedis (located at the summit; entrance fee 40 Baht)
The flora and fauna which includes flowers such as Vanda Orchids and Phycastylis, and animals such as Asiatic Black bears, Barking Deer, Chinese flying Squirrels, and over 30 species of bats.
Ang Ka Nature trail (suitable between December to April or May)
Borichinda Cave
Local markets (you can meet some of the local tribes who live and work around the park)
Wat Phra Singh
Opening hours: 06:00 AM to 06:00 PM
The most revered of all temples in Chiang Mai, Wat Phra Singh is an important spot for locals and tourists alike. Situates conveniently near the Sunday Walking Street Market, the temple was rewarded the prestigious title of "Royal Temple of the First Grade" by King Ananda Mahidol (Rama VIII) in 1935. If not for the religious importance, go for the grand architecture, the Lanna-style prayer halls, giant chedis, and beautiful lawns. If you are planning to be in the city for the famous Songkran festival, this temple is the hub. There is no entrance fee but you are expected to dress appropriately with covered shoulders and legs.
Wat Chedi Luang
Opening hours: 06:00 AM to 06:00 PM
Second only to Wat Phra Singh in the long list of magnificent temples and places of religious significance, Wat Chedi Luang, also known as the 'Temple of Kings' is a another popular spot for both locals and visitors alike. There is always a continuous battle, a healthy and non-violent one though, between the two mentioned Wats for the entitlement as the most important temple in the city. Some parts of the temple are ruins caused due to various natural and manmade factors. Attempts have been made to restore the partly destroyed chedi but they were in vain since nobody knows how the actual chedi looked like. If you are visiting the temple for spiritual reasons, take time to indulge in the 'monk chat' program. It is the best in the city.
Doi Suthep-Pui National Park
Entry Fee: Foreigners (adults) – 200 Baht; Foreigners (child) – 100 Baht
Locals claim that your visit to the traditional city of Chiang Mai isn't complete if you didn't make it to the twin peaks of Doi Suthep and Doi Pui. The mountain vicinity was rendered the official title of a national park in 1981. The park is the best for hikers and trekkers with its amazing trails and a campsite (closed from May to September) just next to the summit offering extravagant sunrise and sunset views. Some of the important points within the national park are:
Wat Phra That Doi Suthep (30 baht entrance fee)
Bhubing Palace (open from 08:30 AM to 04:15 PM, closed when royal family is in residence)
Huay Kaew and Mon Tha Than waterfalls (entry fee levied for Mon Tha Than)
2000 types of brackens and flowering plants, nearly 300 kinds of birds, and number of mammal species.
Sunday Walking Street Market
Opening hours: Every Sunday 04:PM till Midnight
A must-visit spot on your trip to Chiang Mai, Sunday Walking Street Market is a different kind of landmark altogether – the kind that involves lots of shopping, mindblowingly tasty and really inexpensive street food, cultural performances, a chance to make new friends, and an evening full of fun and movement and life. This one kilometre long marketplace is a treat for shopaholics. Makeshift stalls lining the streets sell everything from really fancy clothes to tribal accessories and jewellery to handmade lanterns and Thai umbrellas. You will also find a lot of coconut based products such as body and cooking oil, shampoos, conditioners, body lotions, and soaps. A great place to hone your bargaining skills!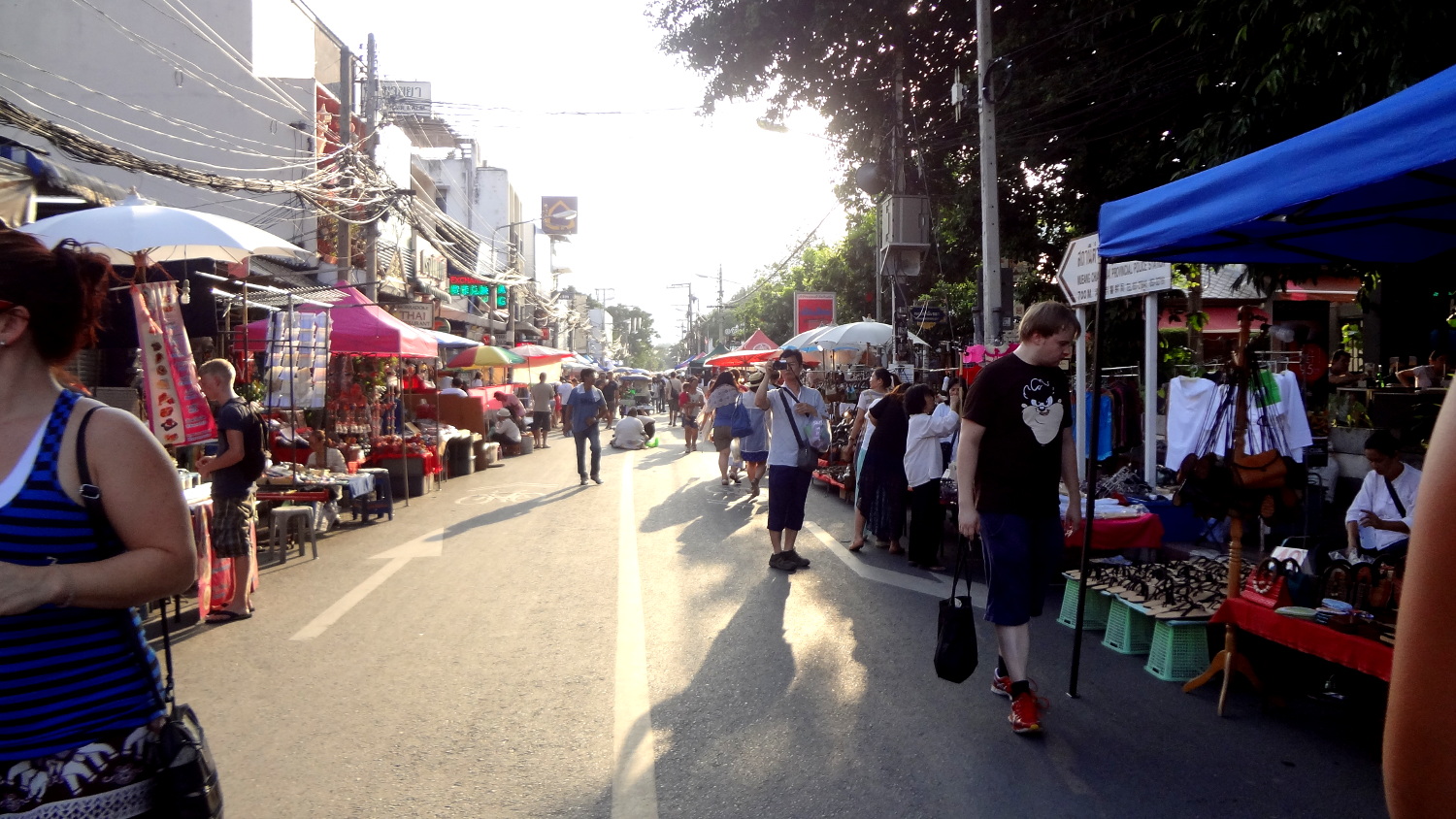 Chiang Mai Off the Beaten Path
Chiang Mai itself is quiet off the beaten path for many travellers as visitors in this country tend to head straight to the pristine beaches of South Thailand. Not many tourists know about this gem and so only a handful of expat crowd visits and settles here.
For a truly off the beaten path experience, spend a day (or seven) volunteering at Elephant Nature Park which has been dedicatedly working against the abuse of elephants for entertainment and towards the betterment and care for these lovely creatures. They also have similar projects for dogs. Their office is located just a few minutes from Tha Pae Gate in Chiang Mai. Pay a visit to know more and register yourself in their program.
Where to eat what in Chiang Mai
Like the culture, Chiang Mai has also preserved the traditional cuisines of Thailand. Some of the best meals you are going to taste are found right on the street stalls by the famous gates, however, there are some exceptional restaurants where you can wine and dine without burning a huge hole in the pocket. Also, off lately, the coffee culture has taken over the city. It is believed now that there are more coffee shops in the city than restaurants – that's saying something, isn't it?
Eat Pad Thai at Chiang Mai Gate (or anywhere else in the city)
Hardly over 40 baht, this is one of the best and yummiest dishes to try. No doubt it is the main dish in Thailand. Pad Thai, a Thai noodle preparation, is often made with rice noodles (really common in Thailand), chicken/pork/shrimp/tofu, fish sauce, bean sprouts, and garnished with crushed peanuts. You could find various varieties of this Thai specialty under various price categories and you can eat it any place of your but you definitely want to try it at the street stalls. They are the best!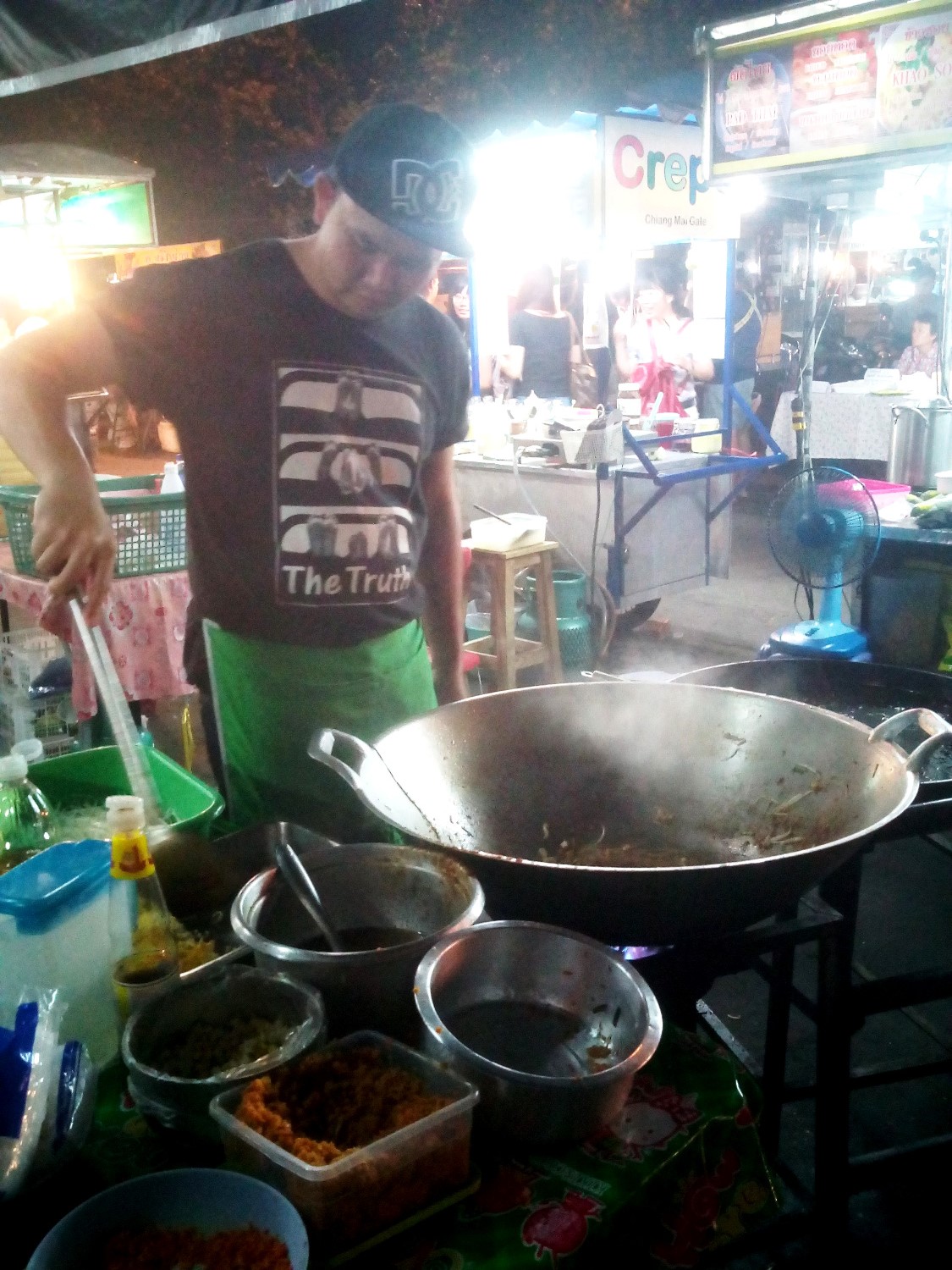 Taste the yummiest Khao Soi at Khao Soi Khun Yai
Like Pad Thai is the most popular dish in Thailand, Khao Soi is predominantly patented by northern Thailand and northern Laos. The restaurant is located within the old city and serves one of the best Khao Soi recipes in the whole of city. The chicken Khao Soi is for 30-40 baht and comprises chicken cooked in unsweetened coconut milk, chicken broth, soy sauce, Chinese noodles, shallots, and fresh cilantro. You can also order the same in beef or pork if you like. A little difficult to spot at first, the restaurant is mostly busy and may need you to wait a bit before your meal is served.
Drink Coffee at Brew's Job
Located within a few steps from Tha Pae gate, Brew's Job is a hidden gem – not so much position wise as their coffee, especially the iced cappuccino for 60 baht. The café has a nice aesthetic appeal with an amazing menu of coffee and snacks and a pretty decent Wi-Fi if you wanted to spend the day working or catching up with friends and family.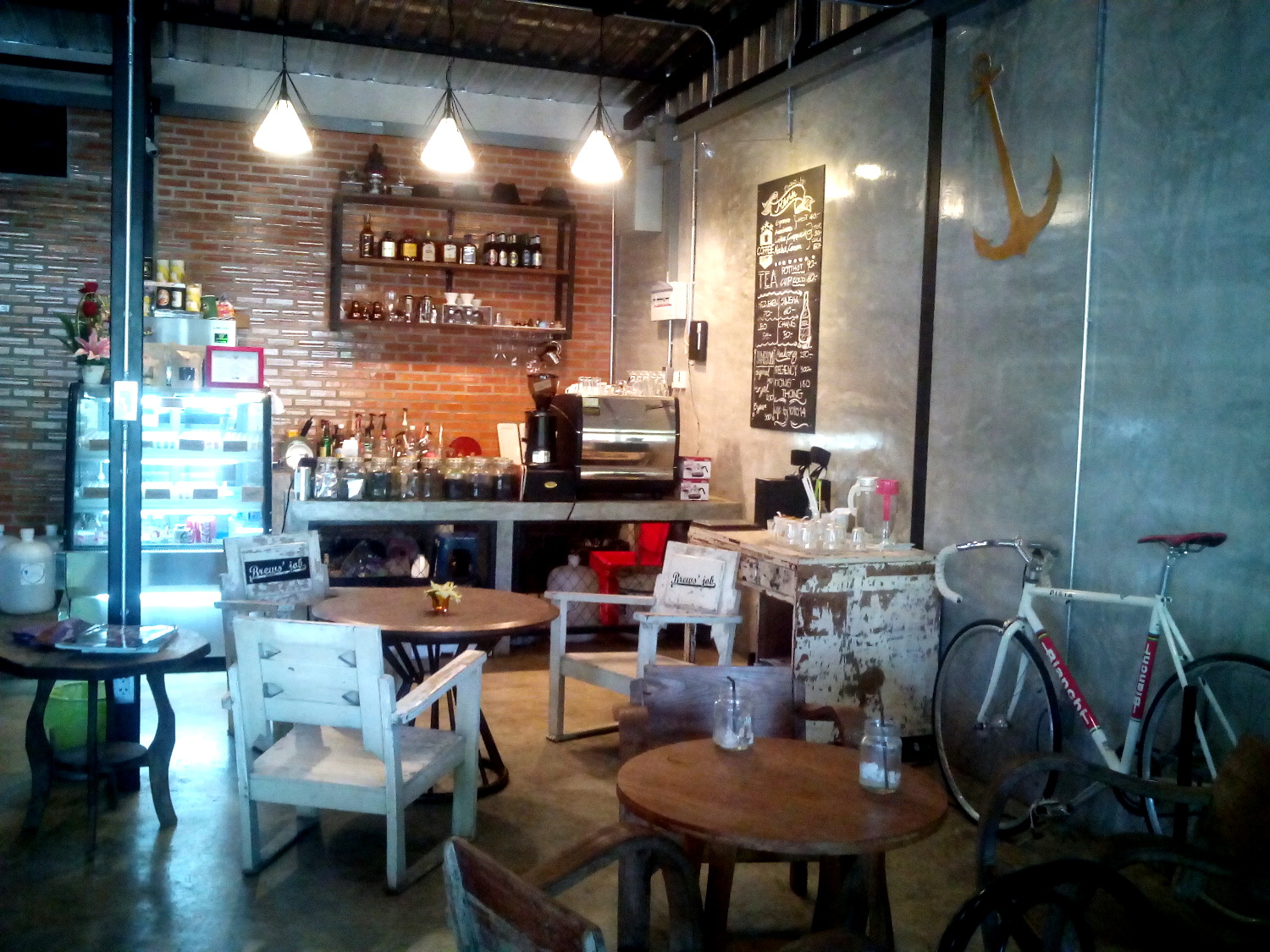 Cater to your sweet tooth eating Mango Sticky Rice at the Saturday (or Sunday) Market
If Pad Thai is the national dish, then Mango sticky rice is the national sweet dish of Thailand. You can find it almost anywhere in the city or even the country (just like Pad Thai), but the best ones (and the cheapest ones) are found around these markets since the stall owners are mostly true Thai locals who have been making this for ages in their family as well.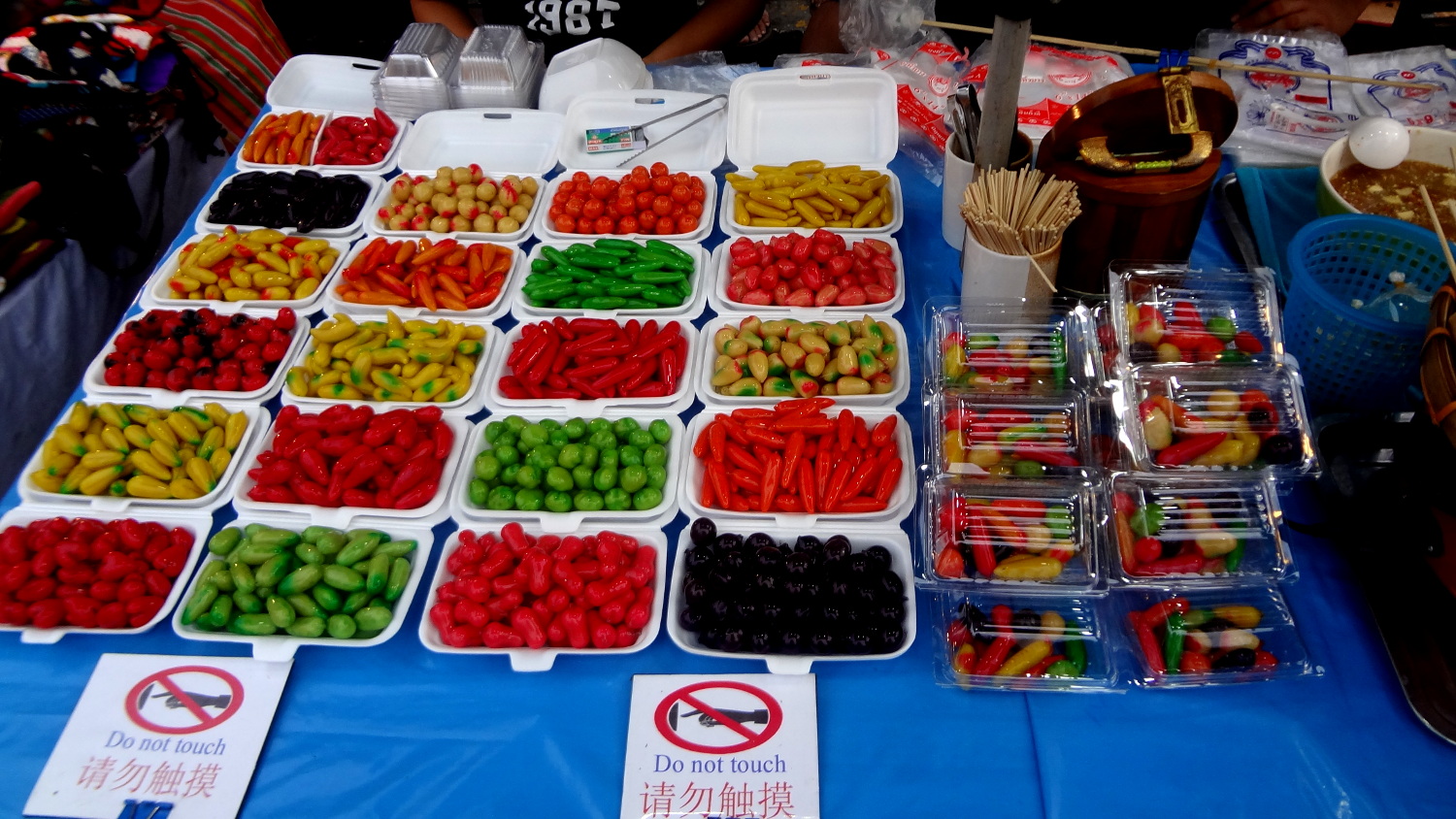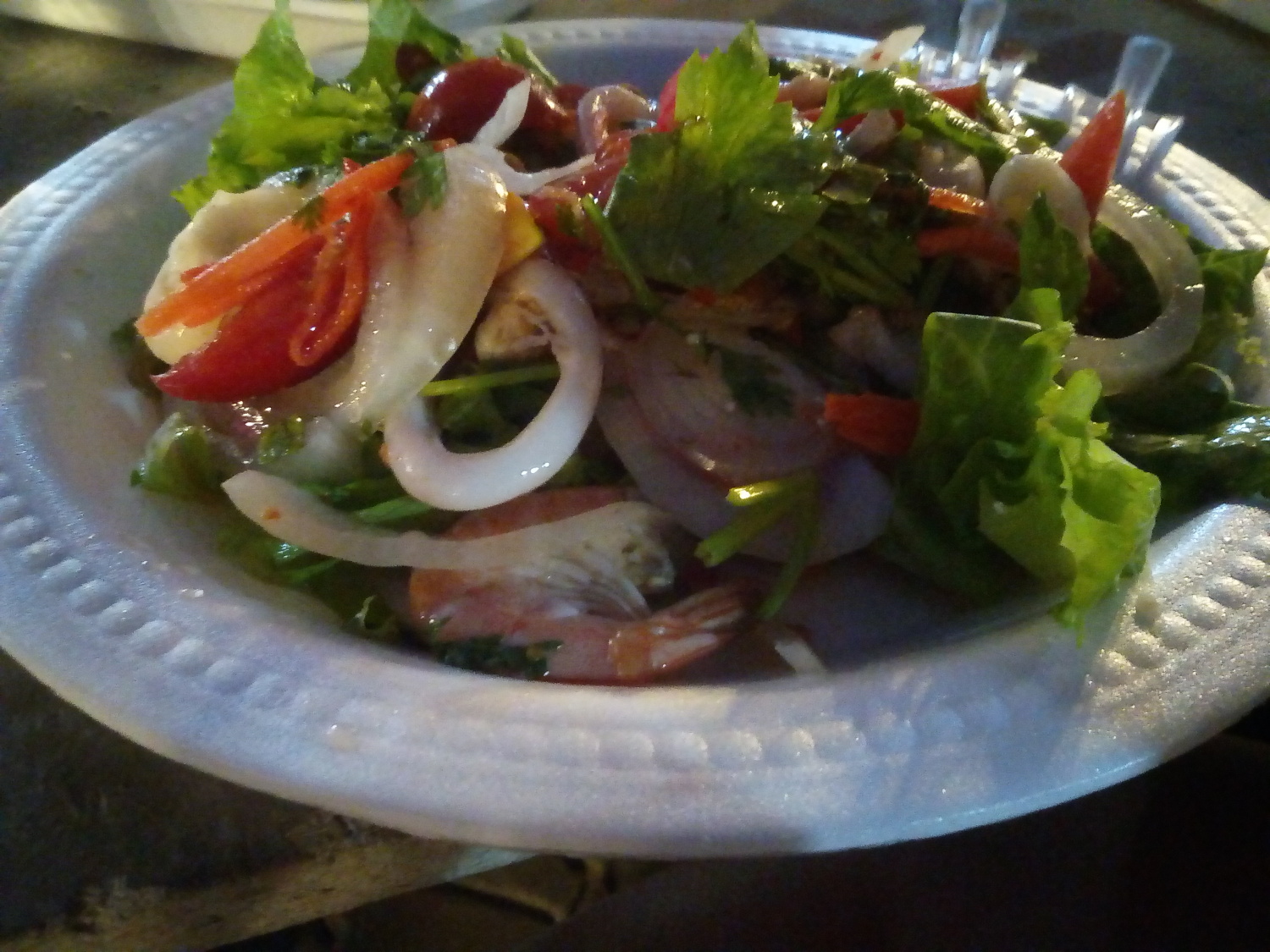 Drink Sangsom (and dance your heart out) at Zoe in Yellow
Truly one of the most happening spots in the whole city for travelers of all kinds, Zoe in Yellow is a great place to hang out at night, meet a few fellow travelers, have a couple of Changs or a bucket of Sangsom (Thai rum) for around 100 baht and 350 baht respectively. Alternatively, you can pick your share of chilled Chang bottles at one of the hundreds of seven-elevens in the city.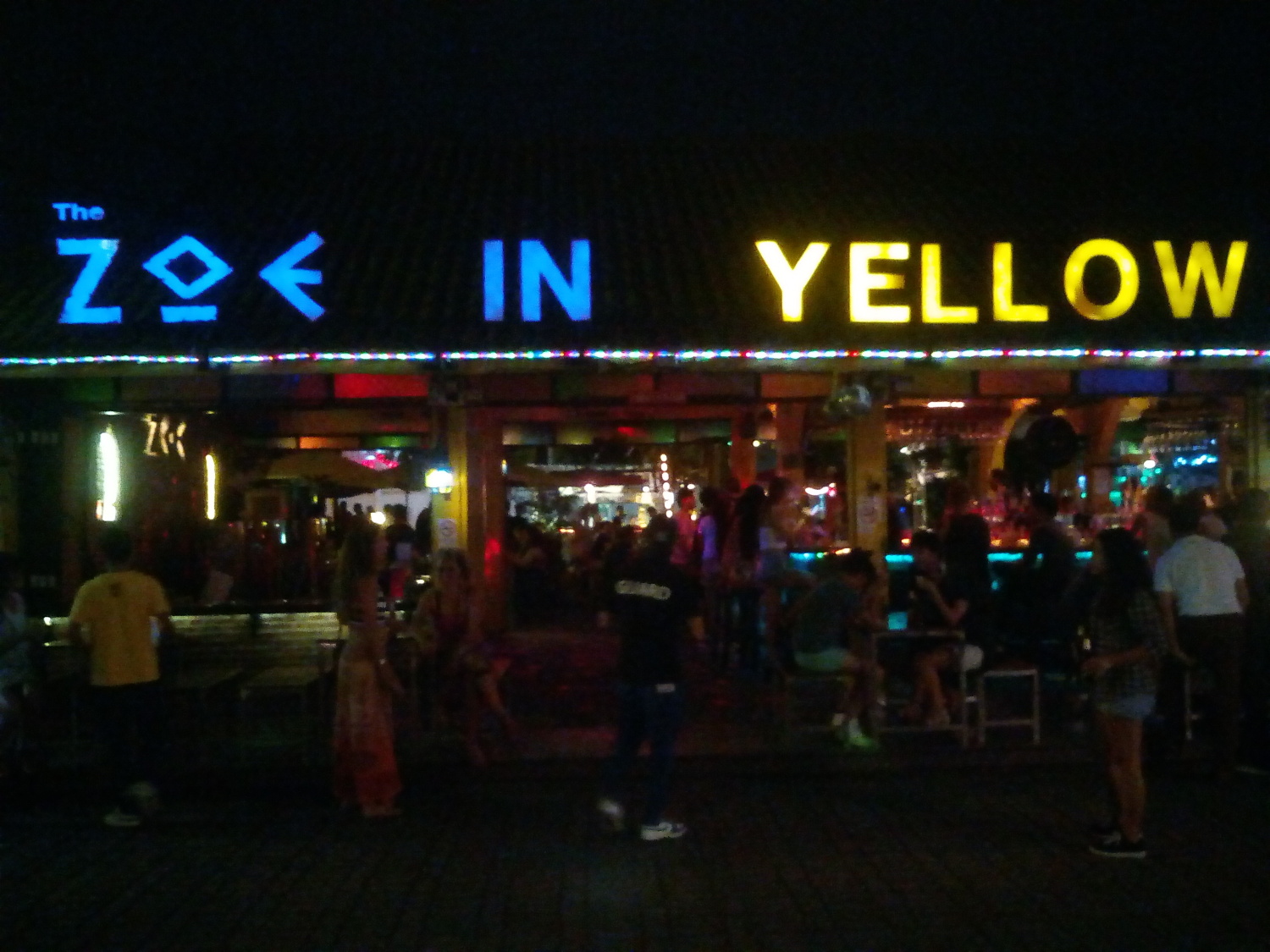 Get over that hangover with a hearty breakfast at Hopf Coffee House Cafe de Buddha
Undoubtedly, the city of Chiang Mai is bliss for food lovers and the cafe is just another gem tucked away neatly just opposite the UN Irish Pub. This cafe is also famous for its coffee and its warm and friendly owners Max and his wife.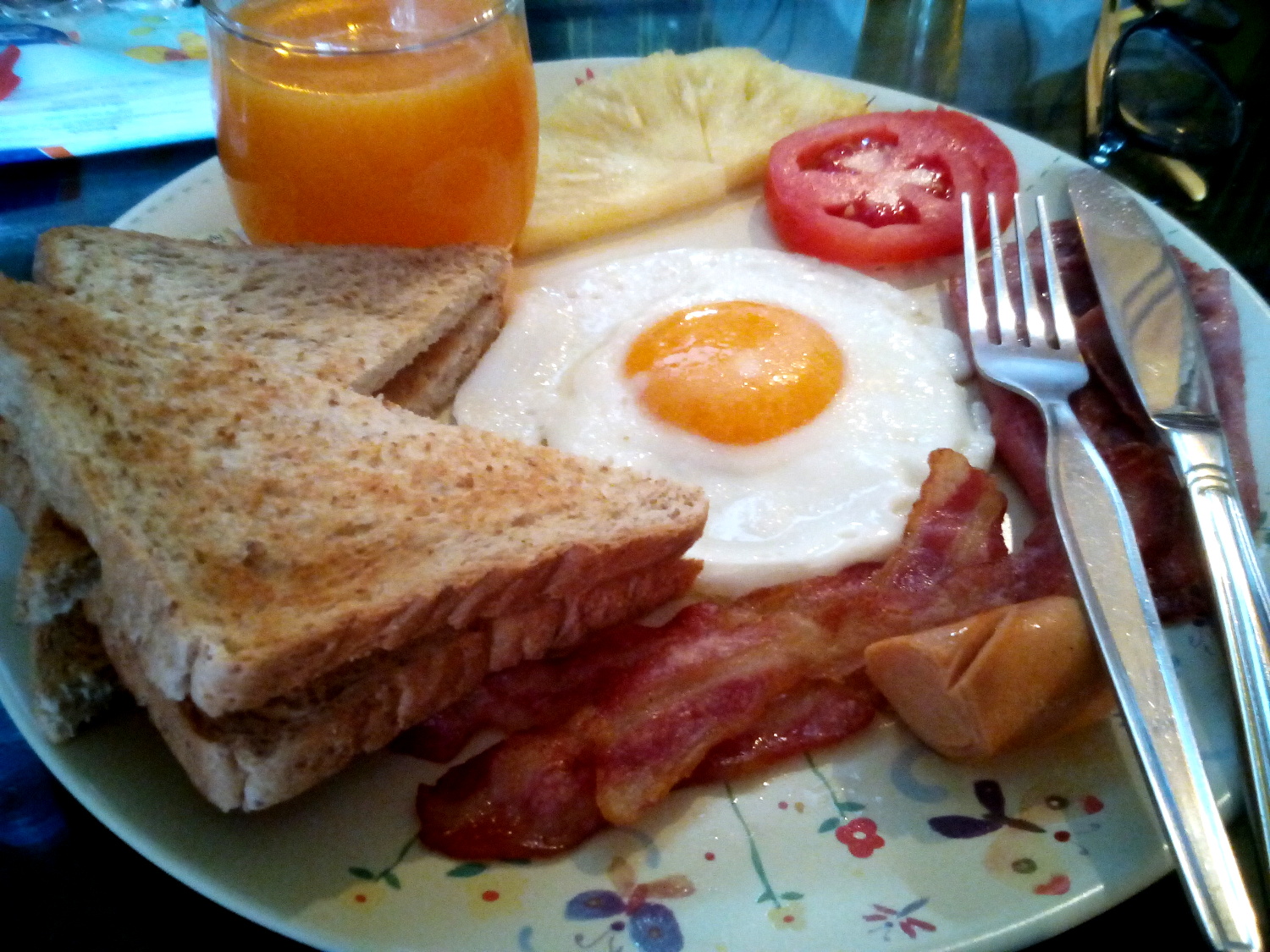 Tips and Suggestions for Chiang Mai
Thailand is one of the safest countries in the entire South East Asia trail and Chiang Mai speaks highly of the same. The city is also the home (at least temporary) to several expats, most of whom are teachers at schools and colleges, teaching English. Others are digital nomads of some kind or the other. Off lately, more people from outside the country are settling in the city than in the Bangkok, the capital of Thailand and the commercial hub as well.
Unlike the south or the capital, Chiang Mai is famous as the traditional capital of the country. Needless to say, one is expect to respect the traditions here and behave accordingly. Be careful so as not to disrespect the culture and dress appropriately when visiting temples. Also, be careful while visiting local tribes and animal sanctuaries as more often than not these people and animals are abused in the name of tourism.
The best way to move around the city is either to rent a scooter or bicycle or simply hop on and off the tuktuks which can take you literally to any part of the city and nearby.
You would definitely encounter your share of ladyboys around the town but be careful about getting involved. Additionally, try to stay out of troubles involving alcohol, drugs, or violence of any kind.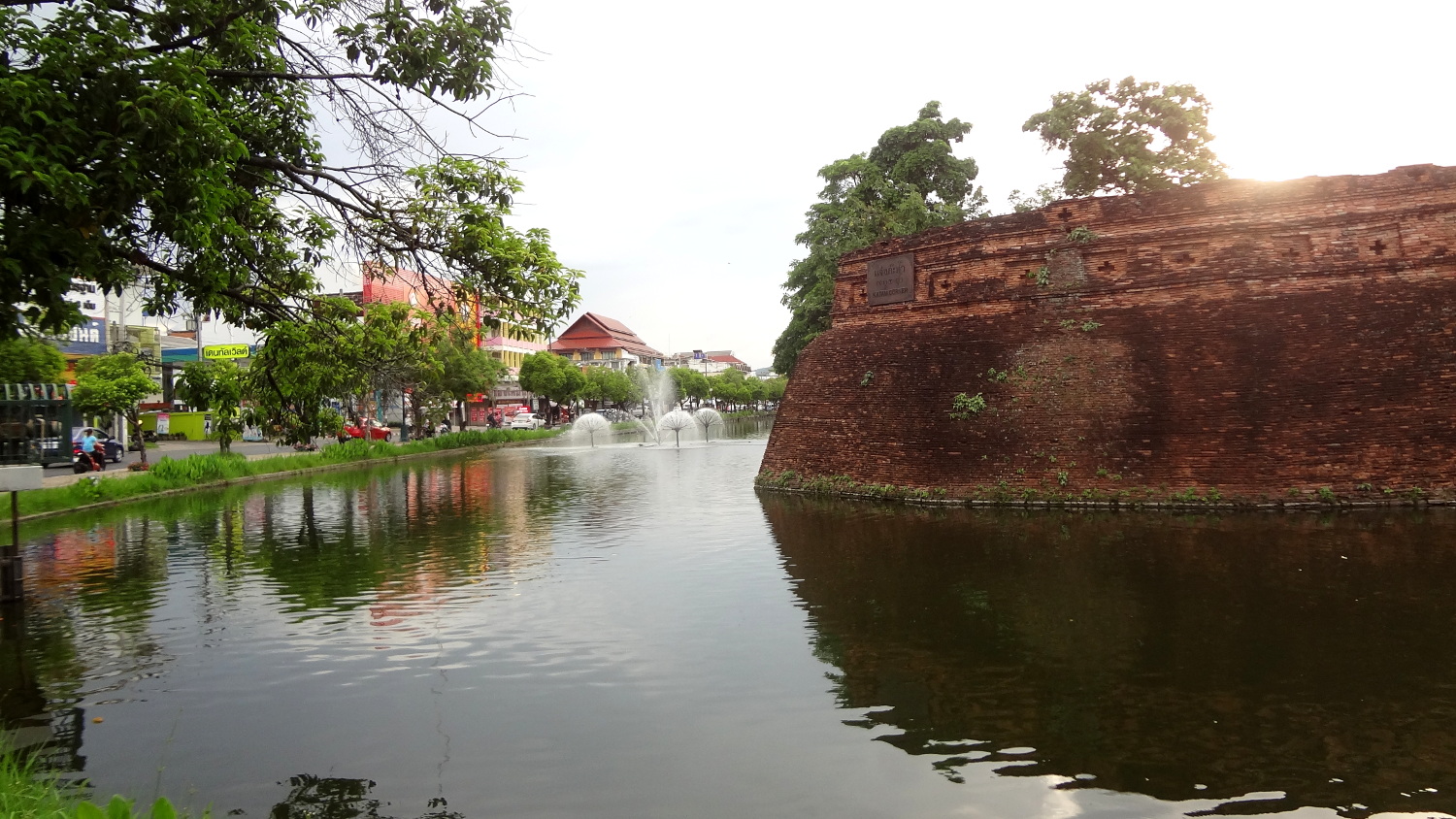 Conclusion
If you are going to Thailand for a long vacation or have plans to explore mountains and national parks more than beaches and islands, Chiang Mai is the place to be. Amazing food, affordable hostels and guest houses, wonderful people, and a lot of heritage sums up the city.
About the author
Aditi Roy was born in New Delhi, India and has been travelling around the world for over 4 years. She spent 6 months living and volunteering in Chiang Mai and draws her expertise knowledge about the city and around from her time there. She started writing her blog, My Dream Travels, as a way to document her experiences from traveling around the world 4 years ago when she started travelling.
Follow her travel adventures on: Facebook, instagram, and Twitter as well.