On of the amazing places to see in China is the Stone Forest, or Shilin. Located in the Lunan Yi Nationality Autonomous County, which is about 120 kilometers from Kunming, the province's capital, this is one of the famous landmarks of the area that lures tourists from all over the world. This place is known among locals as the 'First Wonder of the World' and it is known since the Ming Dynasty (1368-1644 A.D.).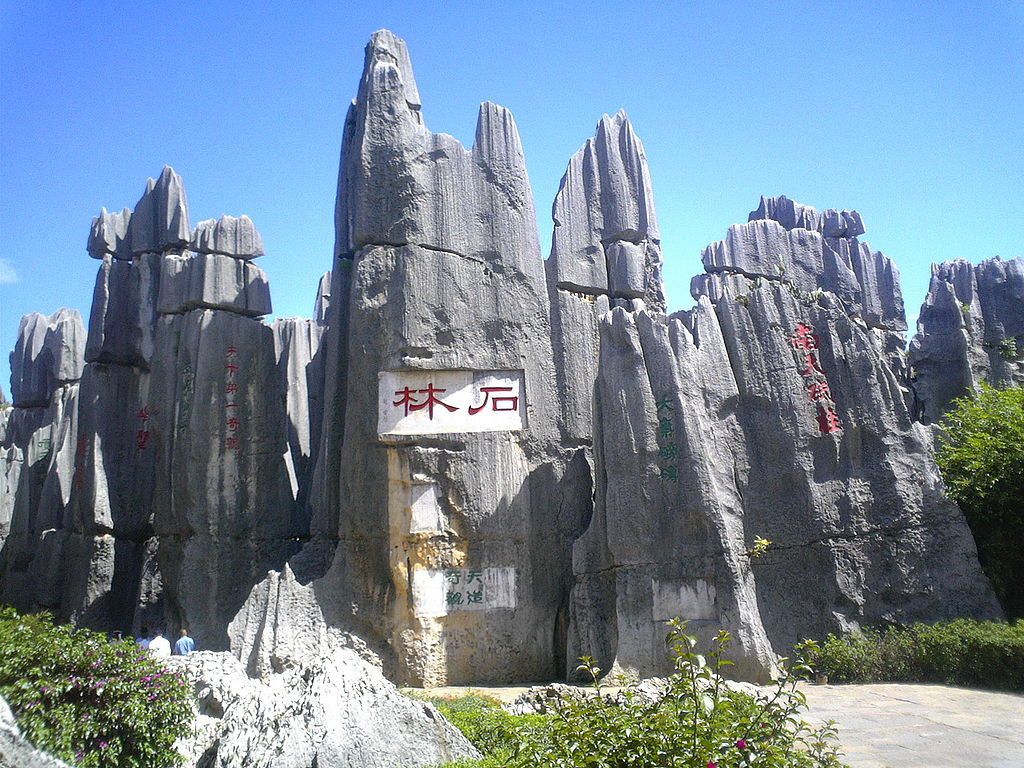 Photo source
The impressive limestone formations were formed approximately 270 million years ago – during the carboniferous period of the Paleozoic era, followed by the retreat of the waters and the rise of the formations. The current look is due also to constant erosion by the elements, but it is the different forms of the limestone formations that make them special. These formations are generally known as karst, which is a German term for the region in Slovenia where the process was first investigated.
These stone masterpieces have various shapes and spread across an area of 400 square kilometers. They include both large and small stone forests, which made them be grouped into different parts. You'll visit Major Stone Forest, Minor Stone Forest and Naigu Stone Forest, and you'll be most definitely charmed by what you'll see here: from trees to animal shapes, from plants to even human figures stone formations!
In this area there are some legends passed along by locals. The most well known is that of a beautiful young girl, Ashima, from the native people known as Sani, a branch of the Yi ethnic group. She was in love with a boy, but didn't get permission to marry him and, instead, she was turned into a stone figure. A sad love story with a leitmotiv found in various parts of the world.
However, the formations are indeed impressive and locals say that you simply have to visit this Stone Forest (Shilin) in China.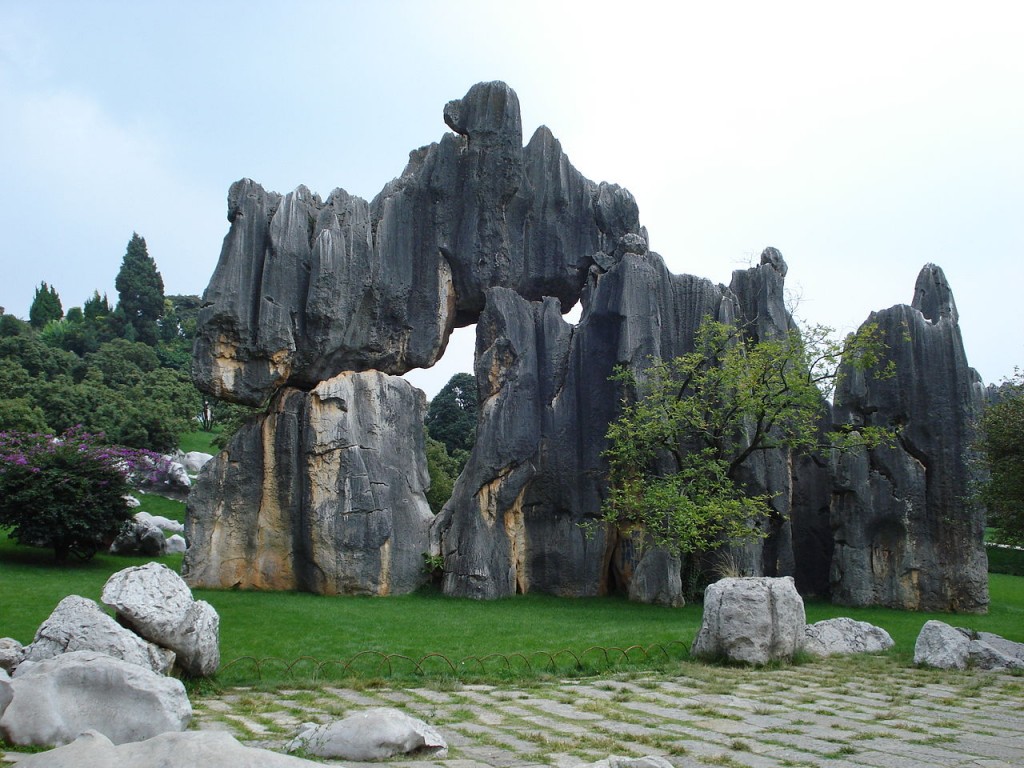 photo source, Original uploader was Јакша

Feature photo source – Wikipedia author Cs california
And here is a video I found on YouTube with more photos of this impressive stone forest.