In recent years, nautical holidays have become increasingly popular! People are traveling across the globe to sail in exotic waters and to explore the unknown. Being out a sea allows you to escape from everyday life and relish in the soothing sound of the ocean. Take charge of your next gateway and be the captain of your itinerary. Navigate from coast to coast and stop as you please! Bring along your friends and family for an unforgettable holiday. With so many extraordinary destinations to choose from, the most difficult decision when booking your next getaway will be deciding where to go! To help make this decision a bit more manageable, we have selected some of the most sensational sailing destinations around the world!
British Virgin Islands
A yacht charter in BVI is by far the best way to discover this Caribbean hotspot. The British Virgin Islands are blessed with unparalleled tropical beauty and offer extraordinary sailing conditions. Calm waters, consistent trade winds, and pleasant weather make it a great destination for beginner sailors. Find long stretches of white sandy beaches on each of the archipelago's 60 islands. The most popular include: Tortola, Virgin Gorda, Anegada, and Jost Van Dyk. Embrace the vibrant Caribbean culture as you interact with friendly locals and taste the islands' incredible cuisine. The best time to visit is during the months of December to February. Pack your bags and escape the cold winter months to this piece of paradise!
Greece
Ancient ruins, gourmet Greek dishes, whitewashed houses, glorious sunsets … the list can go on and on for why Greece should be on your holiday bucket list. This destination attracts every type of holiday-goer. Athens is a great stop for history buffs and the Cyclades are ideal for those looking to relax and unwind. After exploring Santorini, navigate your yacht charter to Mykonos, an island known for its lively nightlife. Dance the night away in one its world renown bars or clubs! Be warned that one visit to this fascinating country will have you hooked! You will be wanting to return each year to continue discovering its hidden treasures.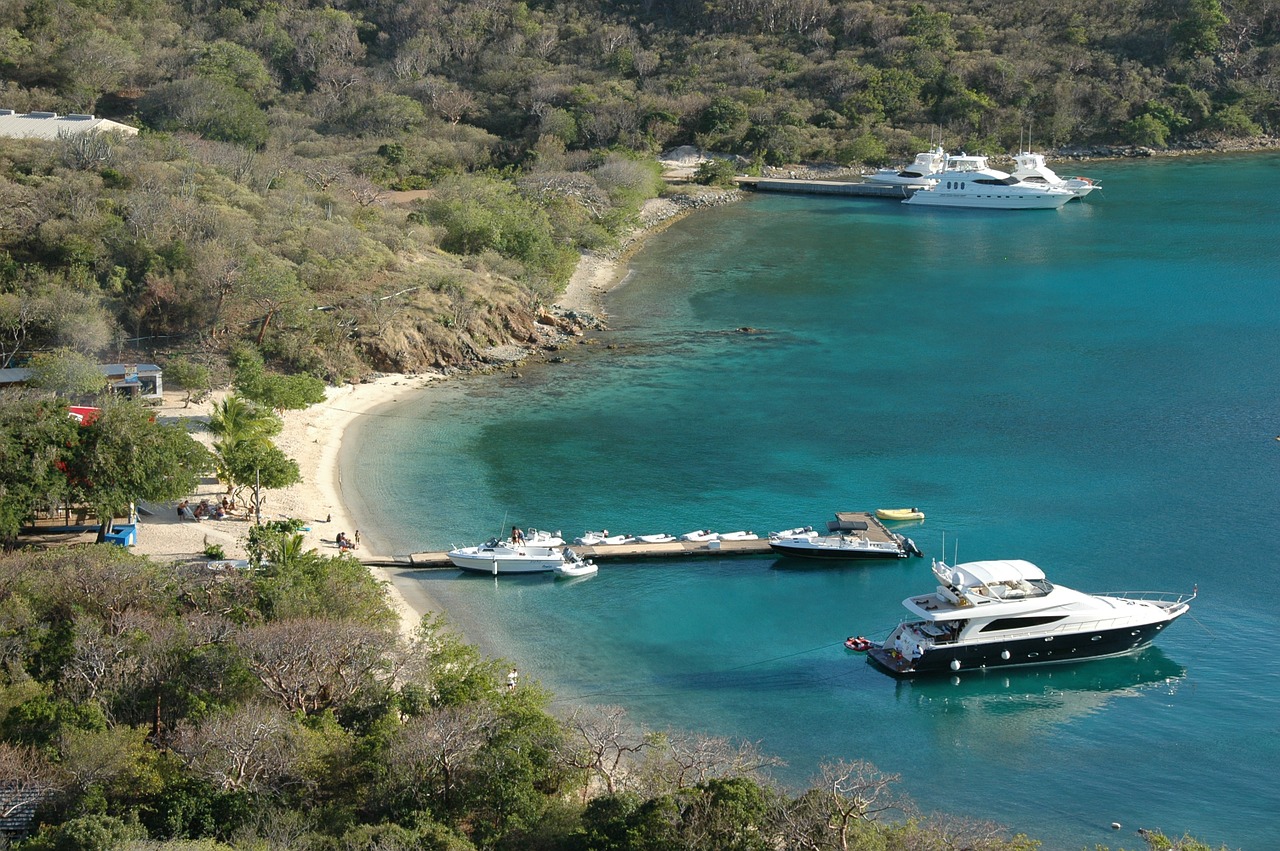 (image source)
Corsica
Known as the Island of Beauty, Corsica vividly displays natures naked beauty through its impressive landscapes and striking wildlife, both on land and at sea. Be enthralled by the island's dramatic scenery as you sail from one charming town to the next! A trip to Corsica is not complete without visiting the stunning city of Bonifacio. Perched on the top of a cliff, this city offers incredible views overlooking the ocean and is home to the Bonifacio Citadel, a fortification which dates back to the 9th century. Make your way to Ajaccio, the capital city and birthplace of Napoleon! Spend your stopover wandering cobbled stone streets and lounging on one of its many immaculate beaches.
Thailand
People are flocking to Southeast Asia to for its incredible natural sites, tasty cuisine, and welcoming culture. More so, this region attracts those traveling on a budget. Thailand is no exception! Swim in warm water year-round and take part in the country's electric nightlife. Cruise its captivating coastline and make your way to its many islands that all have their own unique features. Are you an animal advocate? Visit the elephant sanctuary in Phuket to get up close to these grand species. Koh Samui, Surin, and Similan are also must-see spots, which boast numerous beaches and inviting turquoise waters!
Whitsunday, Australia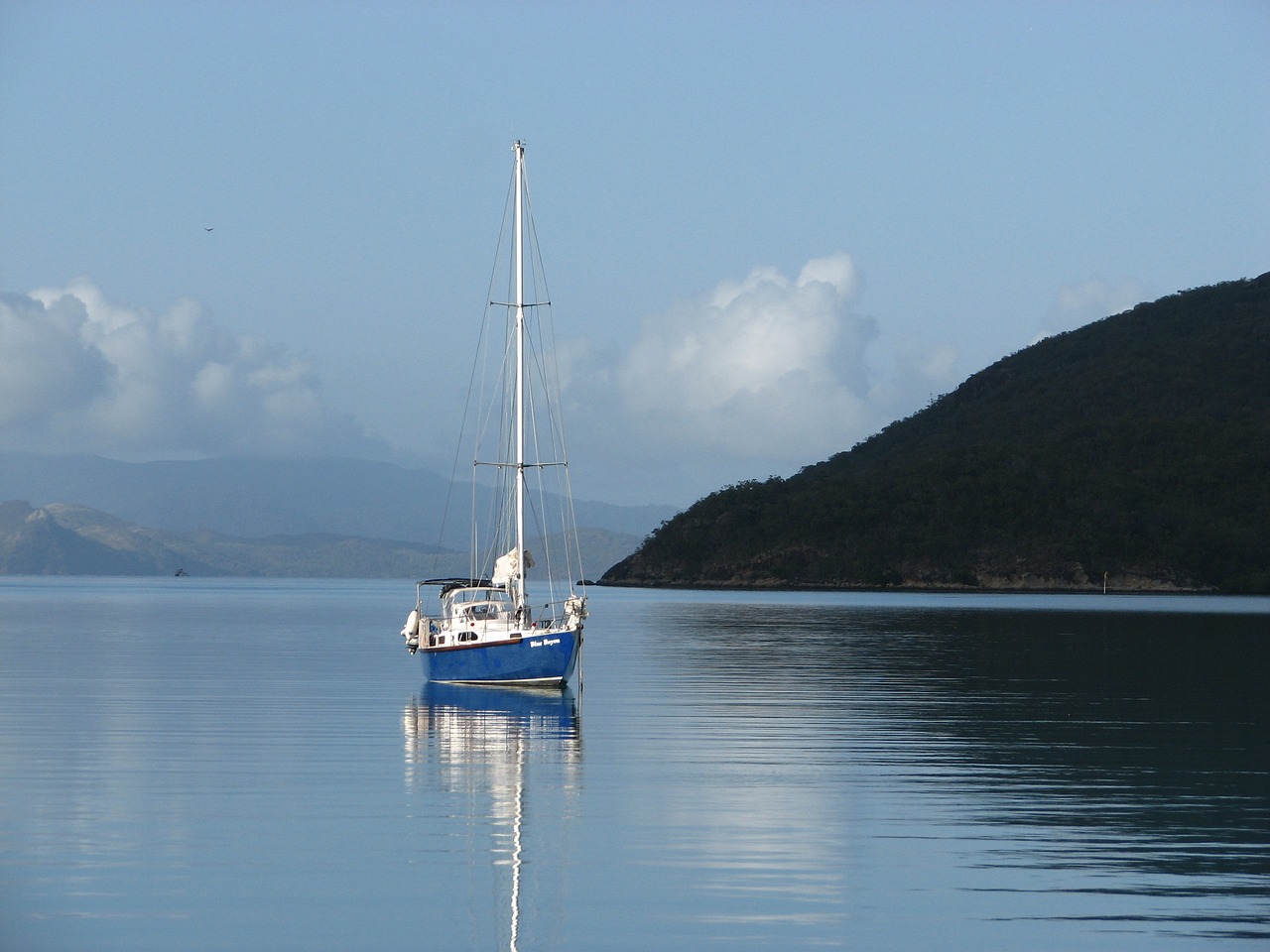 (image source)
Travel down under to the Whitsunday Islands and visit this unique part of the world. Island hop to explore secluded coves and pristine beaches. Located in the heart of the Great Barrier Reef, sailors have the opportunity to dive in some of the most spectacular underwater settings. Spend your afternoons snorkeling amongst exotic fish and colorful coral reef. Whitehaven Beach is one of the most popular stopovers for those cruising this region. For adrenaline seeking sailors, many water sports are offered along this shoreline. Fancy a luxurious dinner? Hamilton Island is known for having five-star restaurants and its modern marina.
Book a yacht charter today: https://www.theglobesailor.com/