When you see pictures from Snowdonia, you immediately thing of a paradise on Earth. The Snowdonia National Park is a perfect idea for a few days out in Wales. It's stunning.
To help you make the most of your trip to Snowdonia, here's all you need to know about Snowdonia, including the best things to do in Snowdonia, places to eat in Snowdonia, and Snowdonia accommodation recommended by an insider.
This article by David Angel from Delve Into Europe includes tips for Snowdonia and lesser known places in Snowdonia as well. This guide to Snowdonia is part of the free travel guides series on this blog.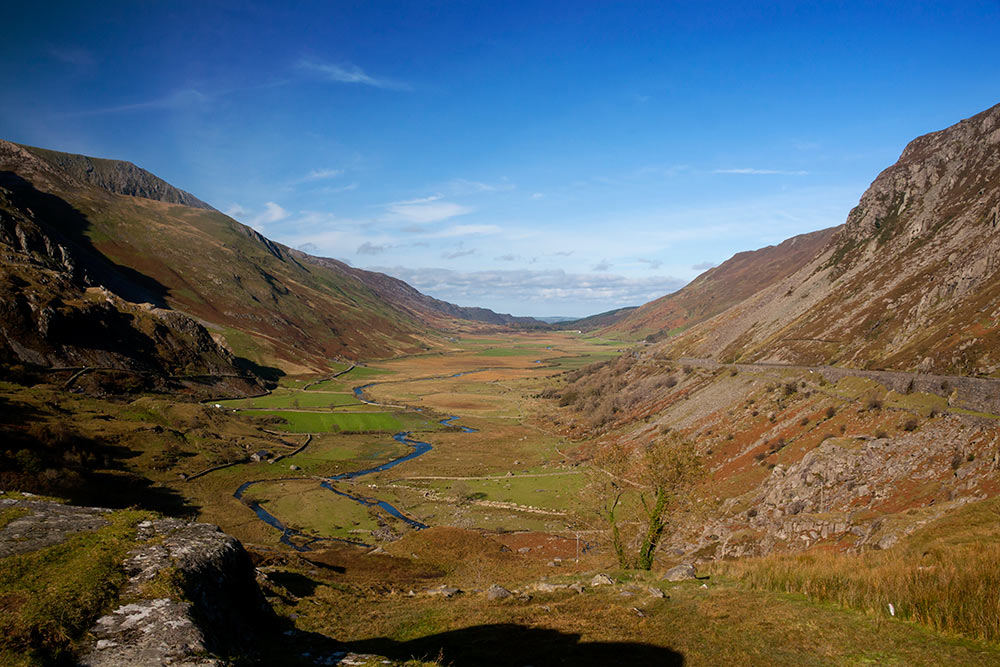 All you need to know about Snowdonia, including the best things to do in Snowdonia recommended by an insider
The Snowdonia National Park takes up much of the county of Gwynedd, in north-west Wales. The main Snowdon range only takes up a small part of the Park, around the village of Llanberis.
But the National Park extends south into Mid Wales, as far as the seaside town of Aberdovey, and there are a number of other distinct ranges.
Snowdonia's dramatic scenery is among the most beautiful in the UK. Many of its mountains are only a short distance from the sea, making them all the more imposing.
The lakes, steep river valleys and mountains are magnificent, but Snowdonia is also rich in history and culture, and one of the strongest bastions of the Welsh language.
Included in this local's guide to Snowdonia:
Are you asking yourself: "What to do in Snowdonia?" – Here are the best places to visit in Snowdonia, both famous attractions in Snowdonia, and off the beaten path things to see in Snowdonia:
Best things to do in Snowdonia

Beddgelert
Snowdon Mountain Railway
Harlech Castle
Betws-y-Coed
Portmeirion

Lesser known places in Snowdonia

Llynnau Cregennen
Nebo Scenic Drive

Places to stay in Snowdonia
Places to eat in Snowdonia
Tips for Snowdonia
Best things to do in Snowdonia
Are you asking yourself:
What to do in Snowdonia?
Here are the best places to visit in Snowdonia, both famous attractions in Snowdonia, and off the beaten path things to see in Snowdonia.
Beddgelert
Beddgelert is one of the best places to stay in Snowdonia, with several hotels and pubs in this picturesque village.
It's very close to some of the best scenery and walks in Snowdonia, with two of its best lakes, Llyn Dinas and Llyn Gwynant, on the road running to the south of Snowdon.
You can also catch the heritage Welsh Highland Railway from there, with one of its most scenic stretches, the Aberglaslyn Gorge, immediately south of the village. Beddgelert also has some lovely quirky shops, including Beddgelert Bistro and Antiques, a café set in the middle of an antiques shop.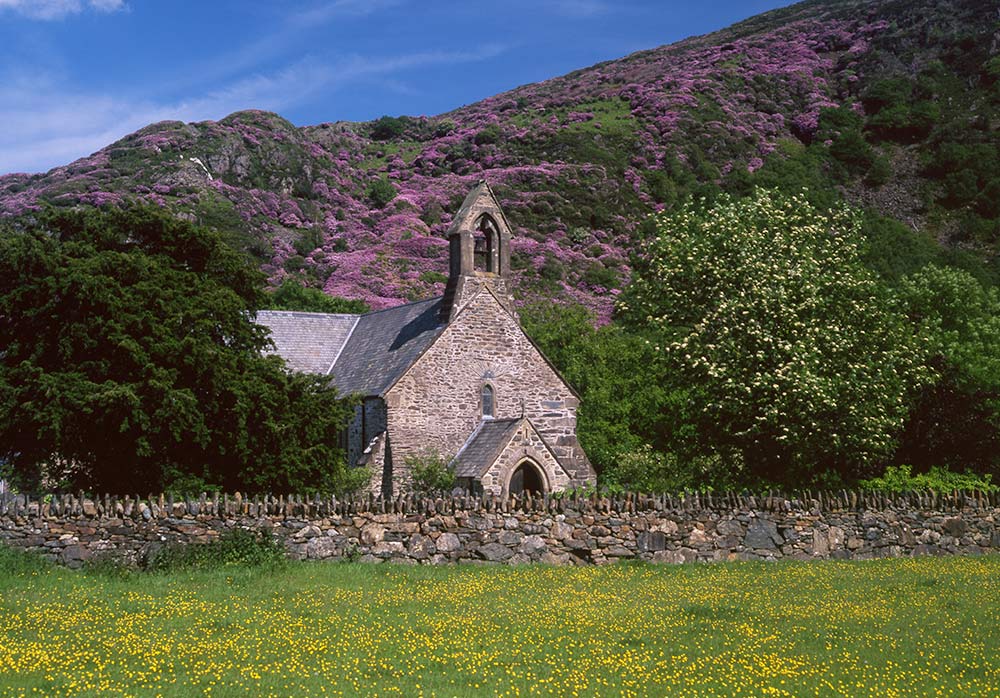 Snowdon Mountain Railway
The Snowdon Mountain Railway takes you from the village of Llanberis to the summit of Snowdon (Yr Wyddfa in Welsh), the highest mountain in Wales and England, in an hour. It's an amazing ride with some breathtaking views.
If you're lucky, you get some outstanding views from the summit – I've seen the Isle of Man, 80 miles to the north, and Ireland, a similar distance to the west, from there.
Harlech Castle
Snowdonia also has several great castles, including three that are part of a UNESCO World Heritage Site.
Caernarfon and Conwy are both on the north coast, and Harlech is on the west coast. All three are great castles to visit, but Harlech has the best setting, on a former sea cliff with Snowdon itself the backdrop.
It also has one of the best beaches in Wales less than a mile away. Harlech is a great base for exploring a lovely stretch of coast, and also for walks into the Rhinog mountains, the least explored range in Snowdonia.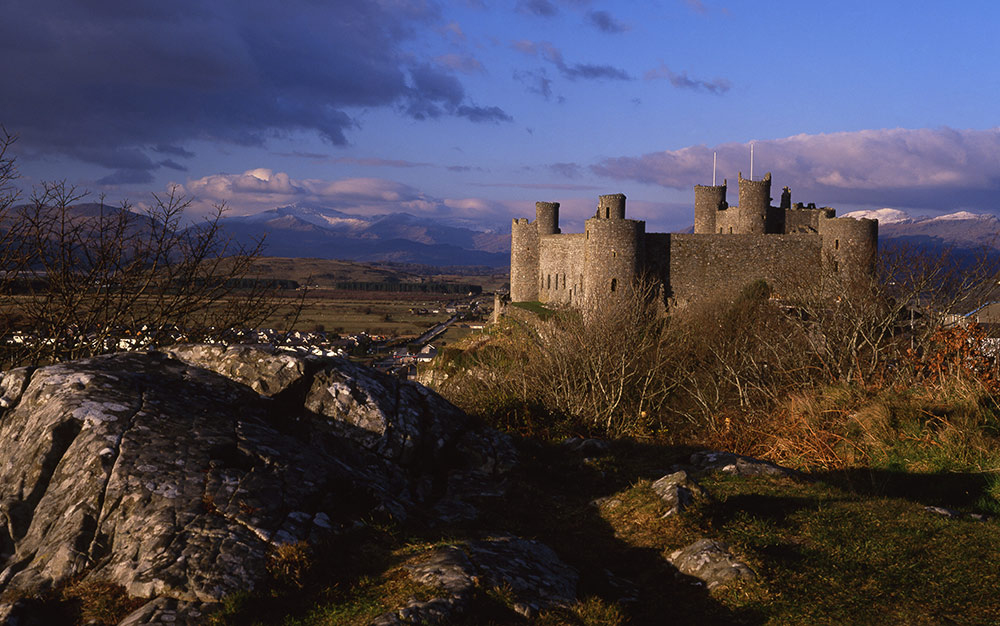 Betws-y-Coed
Betws-y-Coed is the most popular base for Snowdonia, a village surrounded by steep forested hills and two rivers.
Every other house in the village is a hotel or bed and breakfast, while there's a mixture of mountaineering shops and quaint traditional Welsh craft shops and cafes selling Welsh cream teas.
It's a very pretty village, with several attractions close by, including the dramatic Swallow Falls waterfall and Fairy Glen ravine. If you're relying on public transport, it's the best place to stay in Snowdonia as it has the most reach in terms of bus and train routes.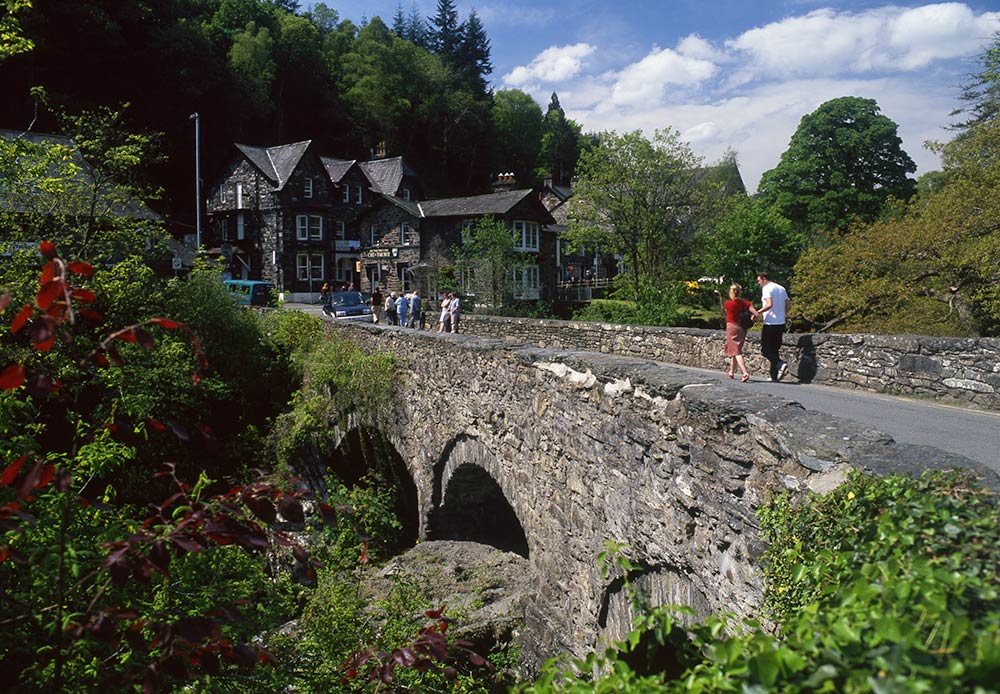 Portmeirion
It's just outside the National Park, overlooking the Dwyryd estuary, but if you're visiting Snowdonia it would be a pity to miss Portmeirion.
It's an Italianate fantasy village, essentially a folly. It's a collection of buildings from elsewhere, salvaged by the architect Clough Williams Ellis.
The buildings include an Italian-style campanile, Neoclassical colonnades and a collection of gorgeous colourful cottages and houses where you can stay.
There are also two lovely hotels in the village, and at low tide a fantastic beach where you can walk for miles. There are also beautiful gardens and wonderful woodland walks. A magical place.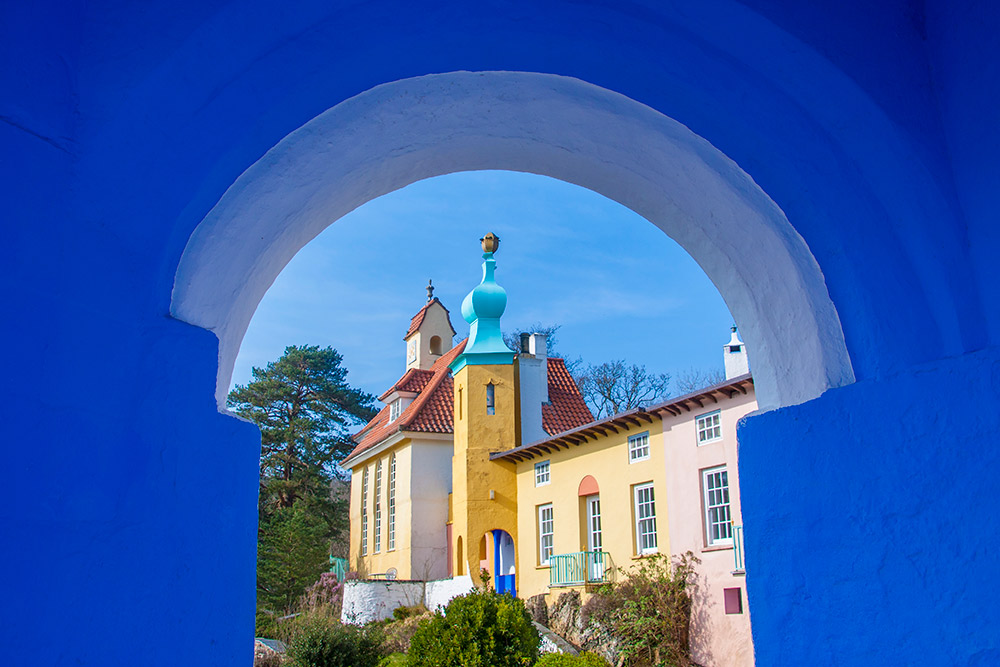 Lesser Known Places in Snowdonia
Llynnau Cregennen
The seaside town of Barmouth, in the south of Snowdonia, is situated on the sublime Mawddach estuary, and from the town you can see the magnificent mountain Cadair Idris across the estuary.
Many visitors take in this view, but few get to see an amazing hidden place halfway between the two.
High above the Mawddach and the village of Arthog – via a narrow country road, with four farm gates to open and close – are Llynnau Cregennen, the Cregennen Lakes.
This is one of the most beautiful locations in Snowdonia, with some wonderful wild walks with photo opportunities everywhere.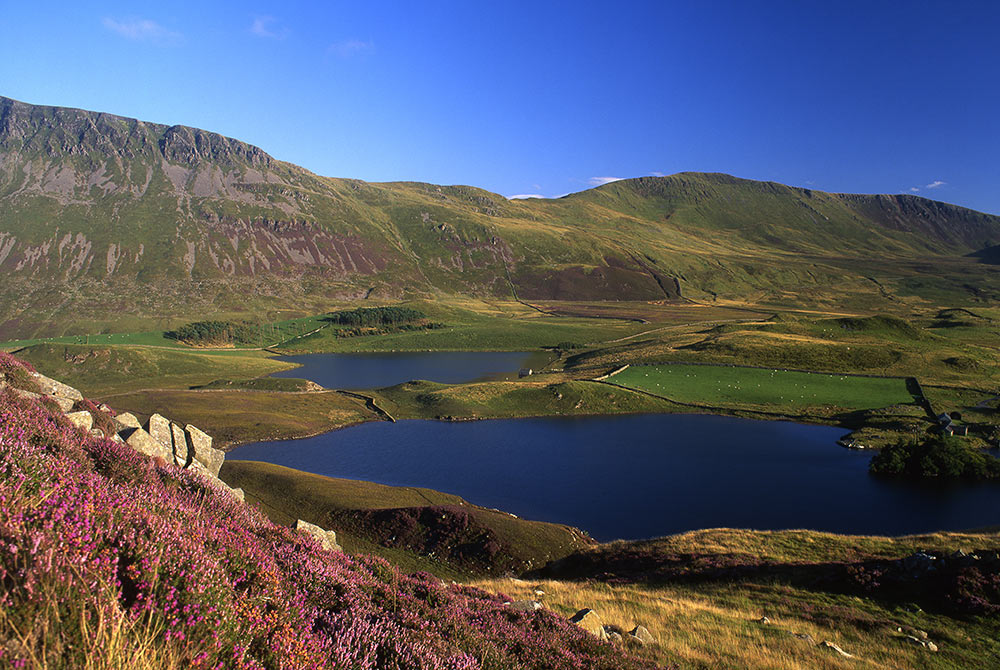 Nebo Scenic Drive
Snowdonia is also full of stunning scenic drives. Popular favourites include the A5 through the Ogwen Valley and the A498 from just below Snowdon to the lovely village of Beddgelert.
Our secret recommendation is the B5113, which only runs for a few miles along the eastern fringe of the National Park around the tiny village of Nebo, high above the Conwy Valley, with a twenty-mile panorama of the peaks.
Places to Stay in Snowdonia
In regards to Snowdonia accommodation, Betws-y-Coed is the obvious place to start. The historic Royal Oak Hotel was opened to cater for a colony of artists who loved painting scenes around the village, and 200 years later it's still going strong.
Otherwise, there are plenty of B&Bs, of which our favourite is Dolgethin, which we've been frequenting for almost 15 years now.
Dolgellau, a historic town in the south of Snowdonia, is another great base to explore the area.
As well as the Cross Foxes (see under Places to Eat) it has a host of other places to stay, from the George III inn overlooking the river Mawddach at Penmaenpool to the lovely Ty Seren B&B in the centre of the town.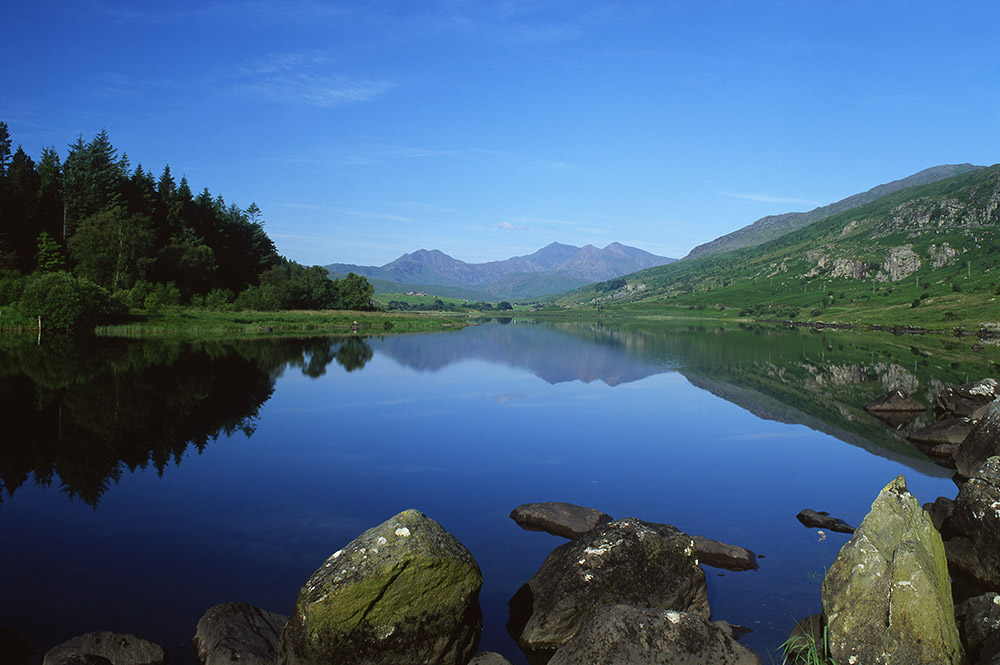 Places to Eat in Snowdonia
The mountaineers' favourite café in Llanberis, the village below Snowdon, is the legendary Pete's Eats, known throughout the area for its mountainous portions. A great place to fuel up before or after tackling Snowdon or any of the other nearby mountains.
Another of our favourites is the Austrian Restaurant, hidden away in the tiny village of Dwygyfylchi. Take the lovely Sychnant Pass road from the nearby town of Conwy – it's on the left near the bottom of the valley, and is open Thursdays to Sundays.
The best new restaurant to have opened in the Snowdonia region in the last few years is the Cross Foxes Bar & Grill.
The burgers and steaks are among the best we've ever had in the UK, absolutely outstanding. The Cross Foxes' setting's not bad either, in wild open country in the shadow of Cadair Idris. It also has 5-star accommodation.
Tips for Snowdonia
No Snowdonia guide is complete without useful tips and tricks.
Snowdonia weather is notoriously unpredictable. I was up there once when the weather forecast for the day was cloudy. By 9 am we had had sun, snow, a rainbow, rain and more sun again. It turned out to be a beautiful sunny day.
If you're up in the mountains, always be aware that conditions can change quickly, and that you may often get caught in bad weather. You need to be wearing suitable clothing and have suitable equipment.
Map-reading skills – for navigating your way down a mountain in cloud – are also very important.
Travelling around Snowdonia is much easier if you have your own car. You can see a lot of it by public transport, but waiting for connections can be time-consuming. Having your own set of wheels makes it so much easier to get around and opens everything up for you.
Snowdon can get very busy, but you can have many of Snowdonia's mountains to yourself.
For experienced walkers, Glyder Fawr and Glyder Fach (across the valley from Snowdon) are wonderfully rewarding. To the south, Moelwyn Mawr, above the slate mining town of Blaenau Ffestiniog, is a real gem.
Beyond there, the Rhinog range still feels untamed and unexplored, the rough terrain deterring many. Inland from there, up on Arenig Fawr and Arenig Fach, both close to the town of Bala, you'll find few other people, but if the weather's right you'll get views to lift your soul for weeks afterwards.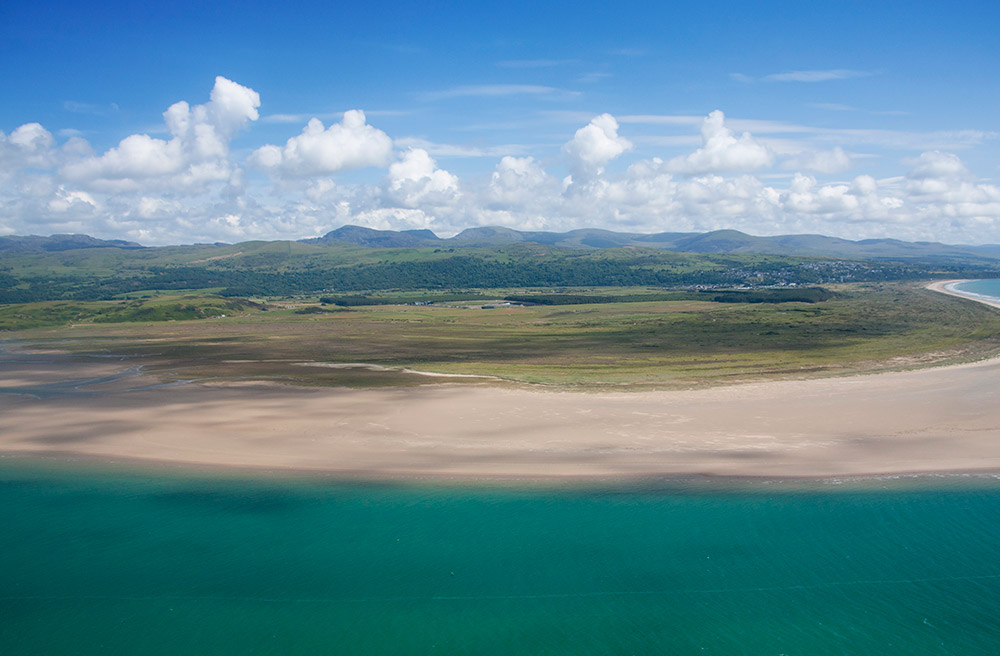 About the author: David Angel

David has been a professional photographer, art director and writer for twenty years. He's originally from Wales and currently lives in Australia with his wife and son. He is the owner of delveintoeurope.com and travelwithlittleone.com. Follow his travels on Facebook, Twitter, and instagram.