Thinking about taking a road trip in an electric car and wondering if that's possible?
If you're thinking about buying or renting an electric car and you're wondering how to travel with an electric vehicle, then this article will tell you everything you need to know.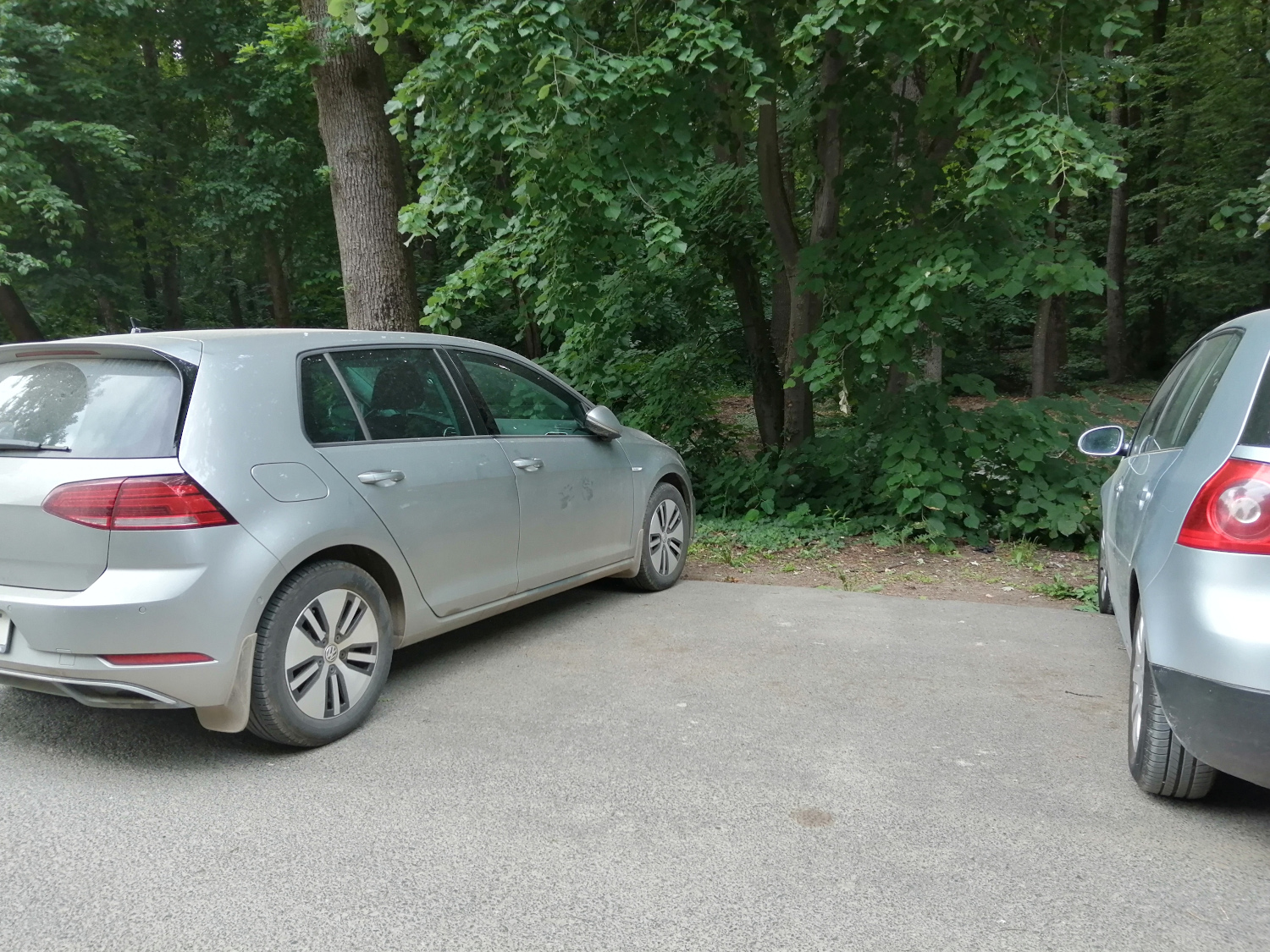 Our electric car
Ever since I saw Tesla cars, I wanted one. True, not anyone, but a Tesla X.
However, when we decided to buy an electric car, we didn't have the budget for a Tesla X.
After I did extensive research, I decided on a Volkswagen e-Golf, with top features. My husband agreed and in October 2019 we received our car.
The range is shorter than that of a Tesla X and we don't have an autopilot, but other than that we have numerous safety features that are amazing and top-notch comfort and tech features.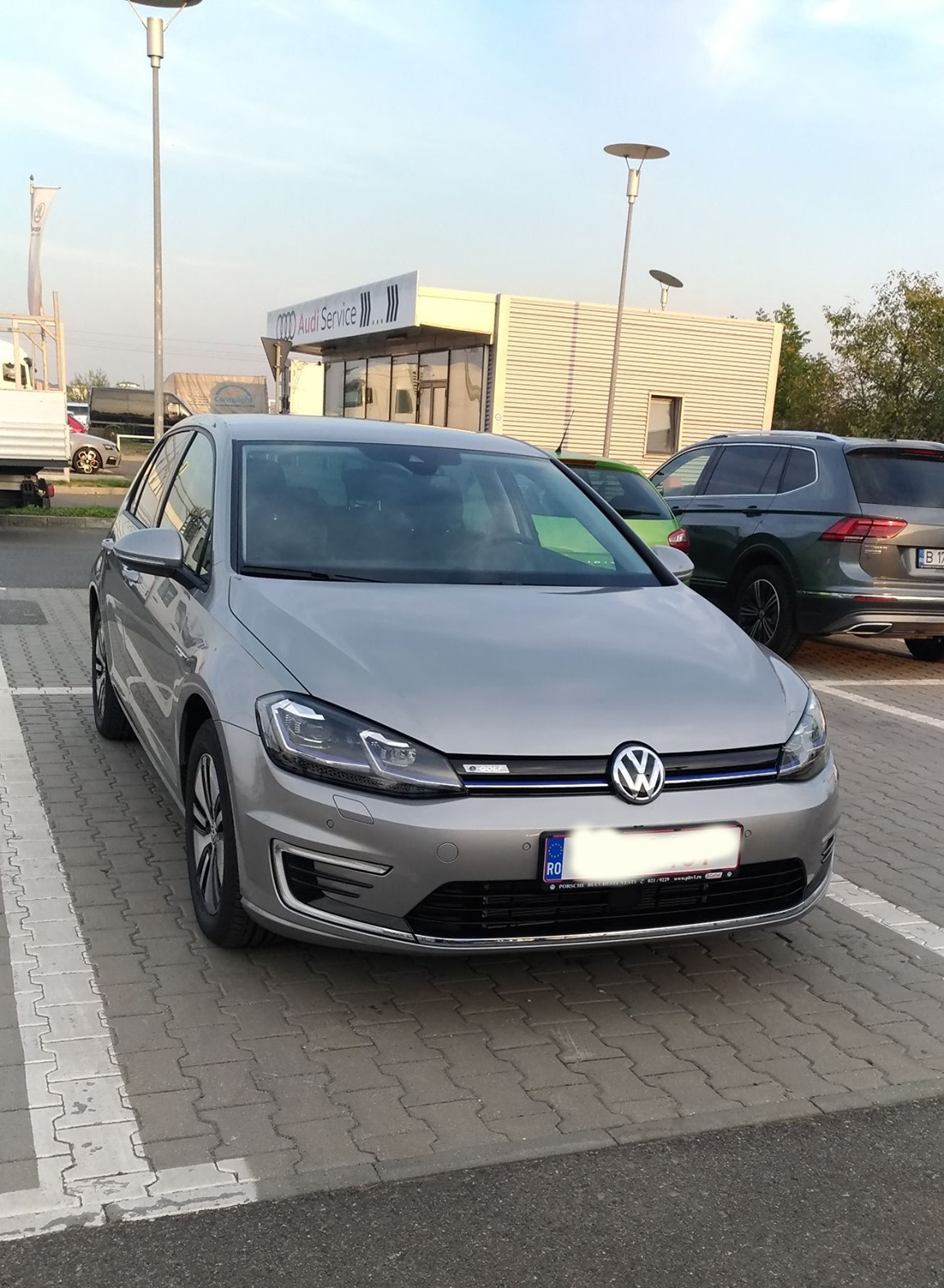 How to travel with an electric car
Since we bought the car we took a few trips with it.
And we never had any issues finding charging points or being able to charge the car.
As electric cars are getting more and more popular, I decided to share with you the things you need to know when planning a trip with an electric vehicle (EV) so that you make the most of your travels and you are prepared for any situation.
Ultimate EV travel guide
So here are my tips for travelling with an EV.
1. Choose a car that's right for you and your needs
I know exactly what electric car I want and that's because I like cars and I like to know what new features, make and models are available.
I also know exactly what I want in a car: I need space, as we travel as a family and we have a dog, I want state-of-the-art safety features, and all the possible comfort features as well.
That is why we decided to buy a Volkswagen e-Golf and not a Nissan Leaf for a Hyundai Kona or a Renault Zoe. Some have a bigger range than our e-Golf, but they don't have so many features that are very important to me.
2. Plan your trips based on charging points – electric car charging stations map
Decide where you want to go and whether it is a one-day trip or a longer vacation.
Then, check out the apps that show you the charging points available.
We use PlugShare. (worldwide)
Google Maps also allows you to filter by charging points, worldwide.
Tesla also offers a charging destination map and you can use their map when planning a trip, if you have a Tesla.
You also have Chargemap.com and OpenChargeMap – so you can definitely easily plan any trip you'd have in mind.
Electric car driving tip: make sure you install the apps you'll use, and create accounts and familiarize yourself with how they work BEFORE your trip so that you don't have to spend a lot of time while on the road. Be prepared and optimise your trip travel time!
There are many charging stations available right now and many more to be opened in the near future.
There are supermarkets that offer charging stations (Lidl, Kaufland, and more), there are hotels that have charging points, they are petrol stations where you can also charge your electric vehicle. And they are special charging points as well.
Make sure you know what type of charging options your car has so that you know what charging points to look for. We look for CCS ports, for instance, for fast charging.
Traveling by an electric car extra tip: when planning your trip don't think that you're going to have the full range available and make sure you include charging points at a reasonable distance.
For instance, if your range is 300km, make sure you include a charging point at 200km.
Why?
Because when travelling on an Interstate or highway, your consumption is higher than in a city and obviously you also recuperate less energy than in a city because you don't use the break so much.
Also keep in mind your driving style.
Electric cars accelerate impressively and you don't feel the speed. But that also means higher consumption of energy.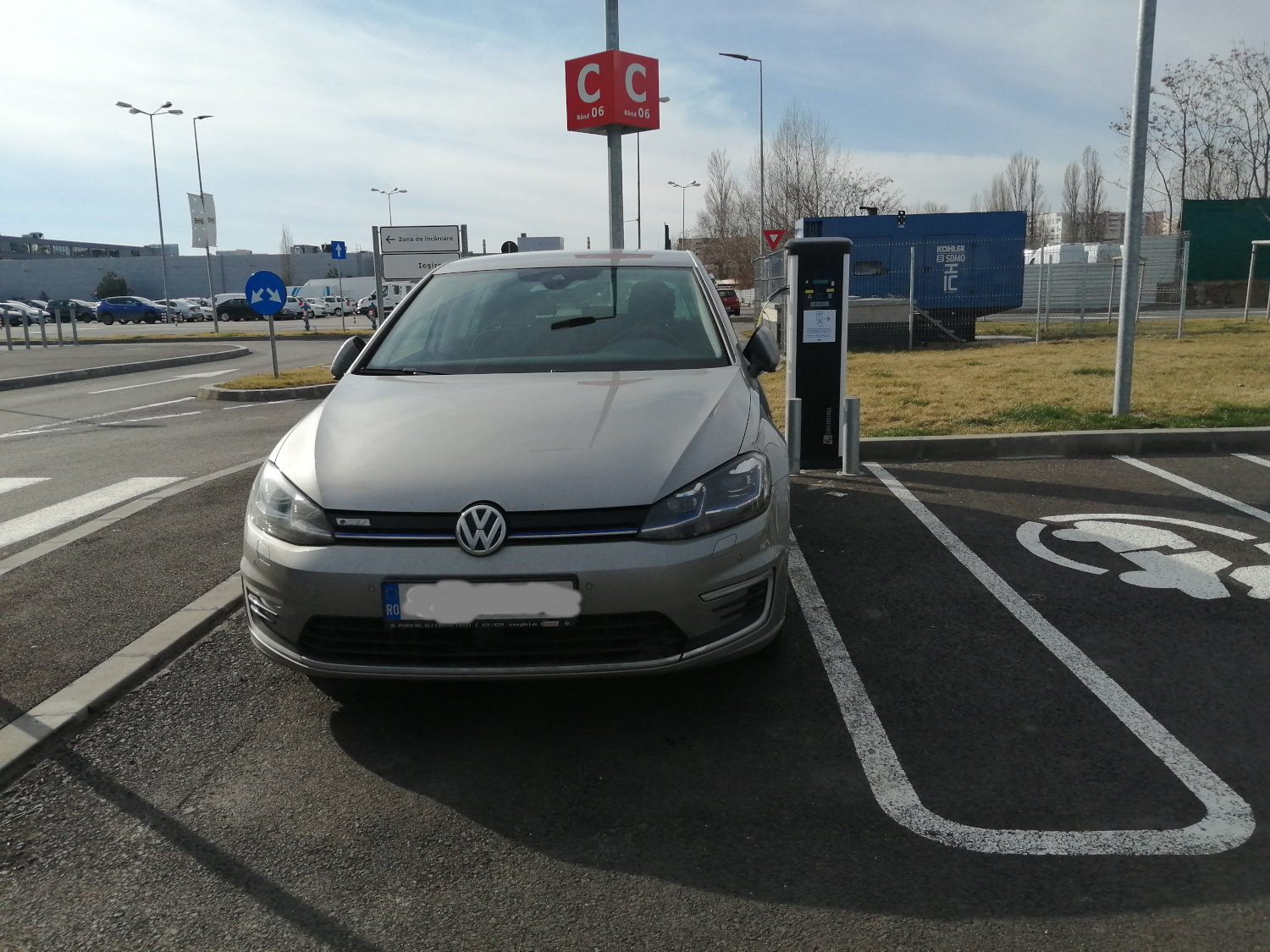 3. Plan your stops when you need to take a break or to eat something
How long does it take to charge an electric car
Of course, the answer to this question depends on the capacity of the battery.
Our car is fully charged in 50 minutes at a fast-charging point.it takes 40 minutes to be 80% charged.
A car with a bigger battery pack may take 1h-1h20min to be charged.
How much does it cost to charge an electric car
Charging an electric car is really cheap.
We had a range of 60KM and we had our battery fully charged, at a fast-charging station in Romania, and we paid 32 lei ($8.2) (range after that 225KM.
Things to consider when stopping to charge
As a stop at charging points may take 30 to 50 minutes, try to plan your trip so that these stops allow you to enjoy your lunch or snack or stretch your legs after a longer period of driving.
EV travel tip: there may be a line at the charging point to where you plan on stopping, so leave some time on your schedule in case instead of an hour you spend 2 hours at such a point.
It happened to us to have to wait at the charging station – luckily it was only 10 minutes before the car in front of us finished charging, but it took us 50 minutes instead of 30.
It was a charging point at Kaufland, so we went in and bought some sandwiches and it was good to get out of the car a bit.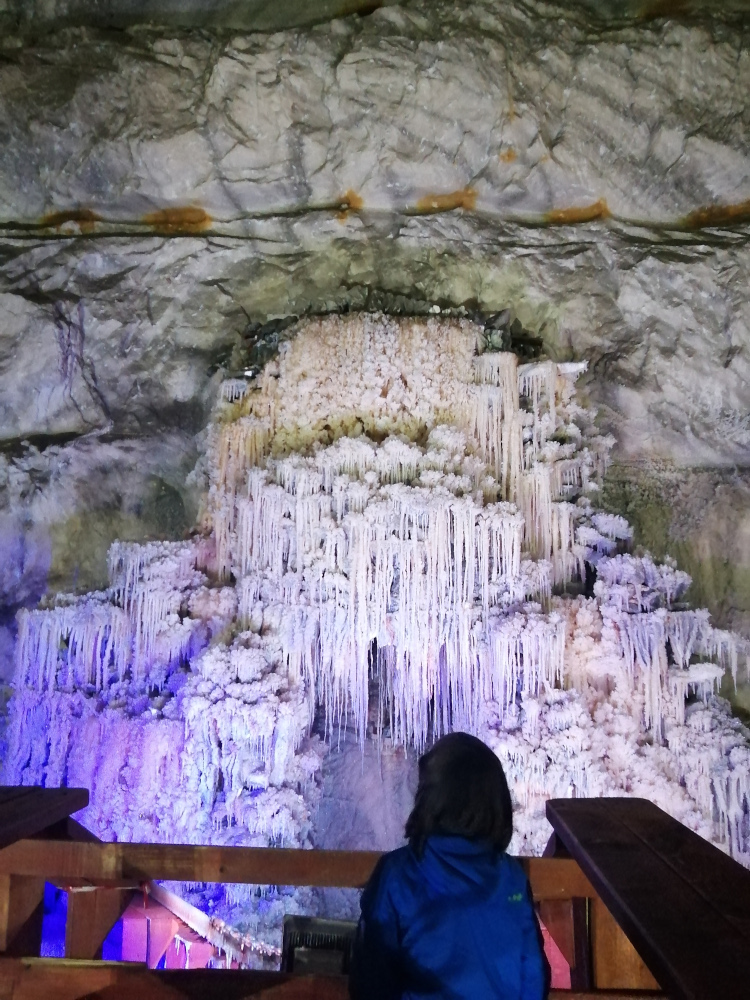 4. Traveling in an electric car is cheaper and more sustainable
Yes, it costs you way less than petrol or diesel – so there's that to consider!
Plus, it's more environmentally friendly, so you'll also contribute to a cleaner, healthier Earth and air.
5. No motor sound – traveling with an electric car is quieter
You'll only hear the noise of the wheels on the road. But no motor sound.
And that, for a long trip, is great actually.
In Europe, you have to have the motor sound option installed and use it in a city so that people hear you approaching.
However, on the highway, you will have that motor sound off.
And that is something you'll appreciate from the first moment and throughout your trip.
6. If you have to charge multiple times in one day, keep in mind that the second charging will take a bit longer
If you're driving a lot and you charged your car once already, the second time the charging rate will be lower.
You may even need to wait a bit to allow the car battery to cool off before charging.
This means that instead of a 30-50 minutes charging, the second charge may take 1h20 minutes.
On one of our trips, we waited for 30 minutes to let the battery cool off a bit (it was a trip taken at the end of June, in high temperatures – over 32C – and sun).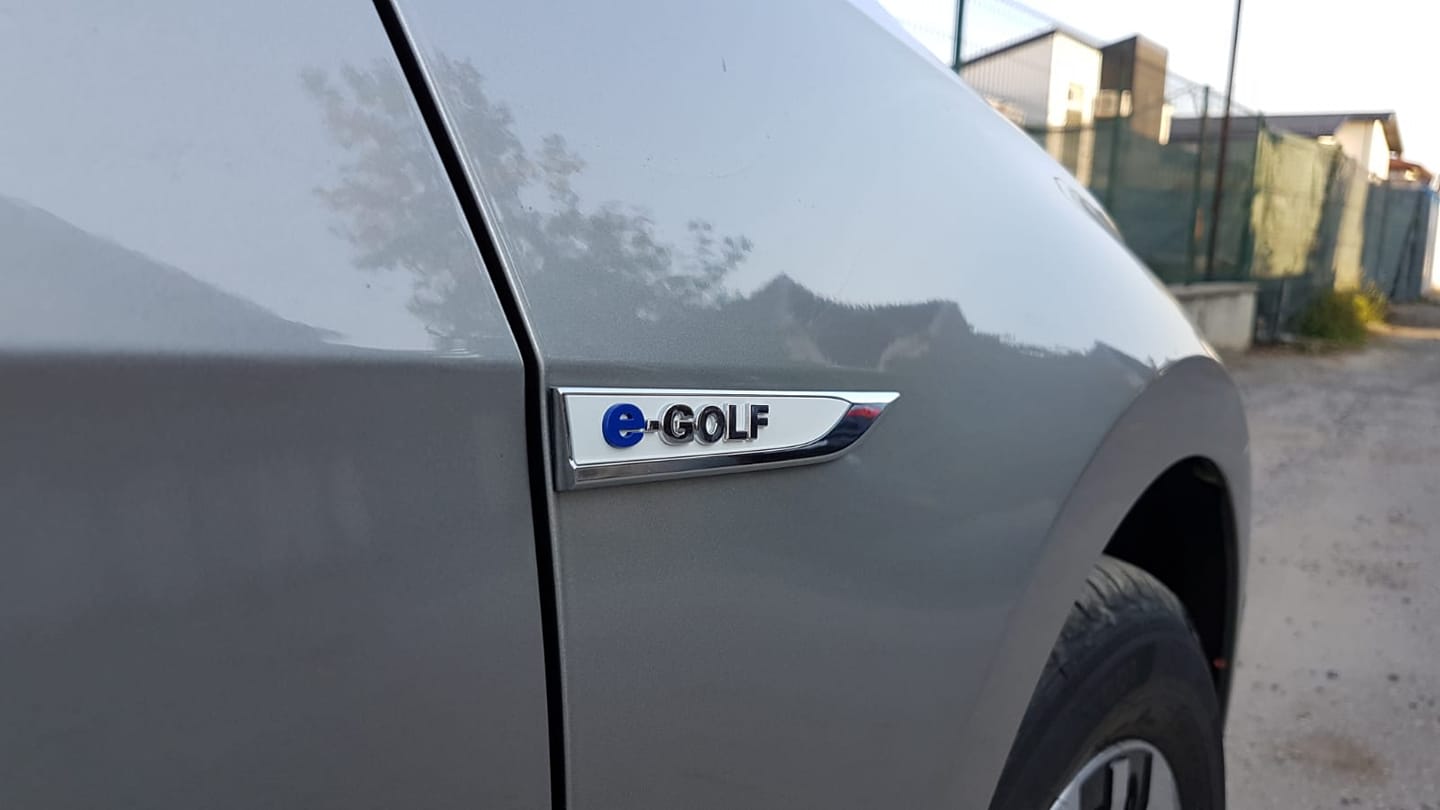 Conclusion about road tripping with an electric car
I love traveling with an electric car. The feeling is amazing (plus the car is new).
I plan my trips as I plan any other trip – with a single detail added: charging stations.
As the number of such charging points increases constantly (and the range of the cars increases, as now there are cars with 600km range), it's getting easier and easier to travel by an electric car.
In fact, as it's cheaper to travel with an electric vehicle, I discovered that we took more trips (even if short once and even if 2020 meant pandemic and lockdown). Yes, short trips and didn't spend much time in hotels – given the pandemic -, but we still traveled a lot and enjoyed every second.
I hope this guide on how to plan a trip with an electric car will help you have amazing EV trips! You can definitely go on a road trip in an electric car!