In the middle of the peak summer season all of us crave to go out to the beach, but we need to take a few precautions. The sun rays can be very harmful if they come in direct contact with the skin, especially for the accompanying kids since they have very sensitive skin.
However, you don't need to worry about breaking the bank as you can create shade at the beach by yourself with these DIY ideas.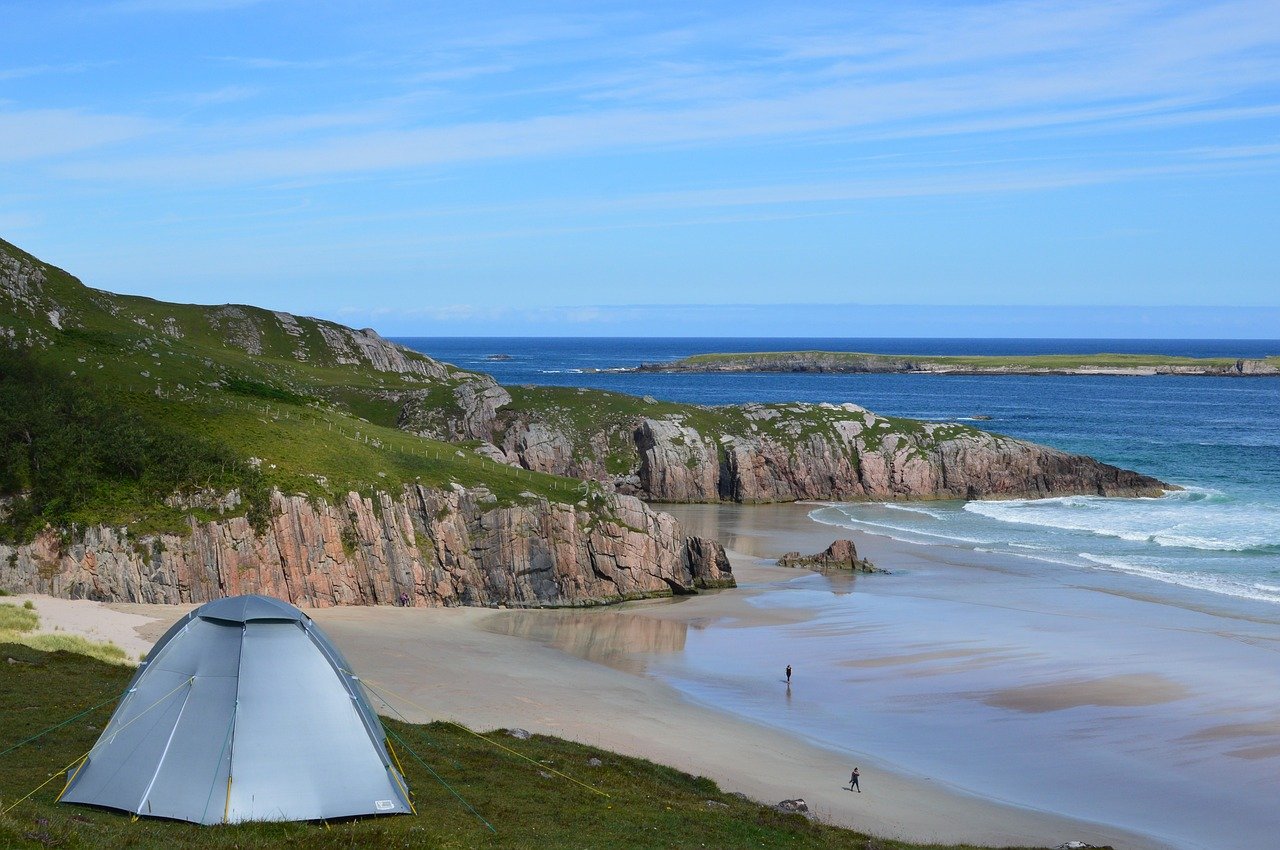 photo source
A beach tent is said is to be an excellent option for people who wish to go outside and stay protected from the sun.
Whenever you are at the beach, sun protection is a must. With some budget-friendly materials, you can create your beach tent which will help you stay protected while you are at the beach.
When we go to the beach, we need to be fully prepared and leave no stone unturned. One of the first things to keep in mind while prepping to go to the beach is to have ample shade. Babies have sensitive skin and it can be dangerous for them to hit the beach without shade. While sunscreen is always available, today not all pediatricians are happy prescribing it. Here are a few ways to create shade when at the beach.
The Nautical Baby Beach Tent
This is a family-inspired tent that is built with sticks. Rather than just lugging a beach umbrella, the beach tent is relatively easy to make with a sheet. While you continue to enjoy yourself at the beach, your baby can take a nap in the shade.
Make Your Boho Beach Tent with Sticks
You must have proper shade if you genuinely want to enjoy the beach. It is pretty cumbersome if you have to carry umbrellas at the beach because it doesn't fit the adults. You can create shade to lounge on the beach and relax. Even if you are going on your honeymoon, then this test will also fit in your bag easily and the best part is that it is lightweight.
DIY Beach Tent of Fabric and Pipes
When the warm weather starts hitting, there is nothing like a tent where you can relax and read your book or nap. To make it a little roomier, you can make use of at least one of the tripods to stretch it out. You can make this tent by just throwing a blanket with some pillows, books, or anything you want to relax with.
DIY Boho Beach Tent Using Sticks and A Shower Curtain
All of us love the beach but our skin is not that enthusiastic irrespective of the fact you put on sunscreen. The solution to this is that you must build a portable tent. This DIY tent is relatively lightweight which allows you to take a break from the harmful sun rays while you enjoy at the beach. The tent is even reusable, which will protect you from the sun on all your beach vacations.
We hope you enjoyed these amazing DIY hacks to create a tent for your beach day without burning a hole in your pocket. They are not only easy to create but also relatively easy to accommodate. You can now enjoy the beach without stressing about the sun.