Planning to visit Coron, Palawan, and don't know the best Coron activities to include on your Coron itinerary?
Read this article and discover the top things to do in Coron from an insider. From island hopping to local food, from amazing nature landscapes to interesting Coron tours to take, and beyond this article presents you the best things to do in Coron!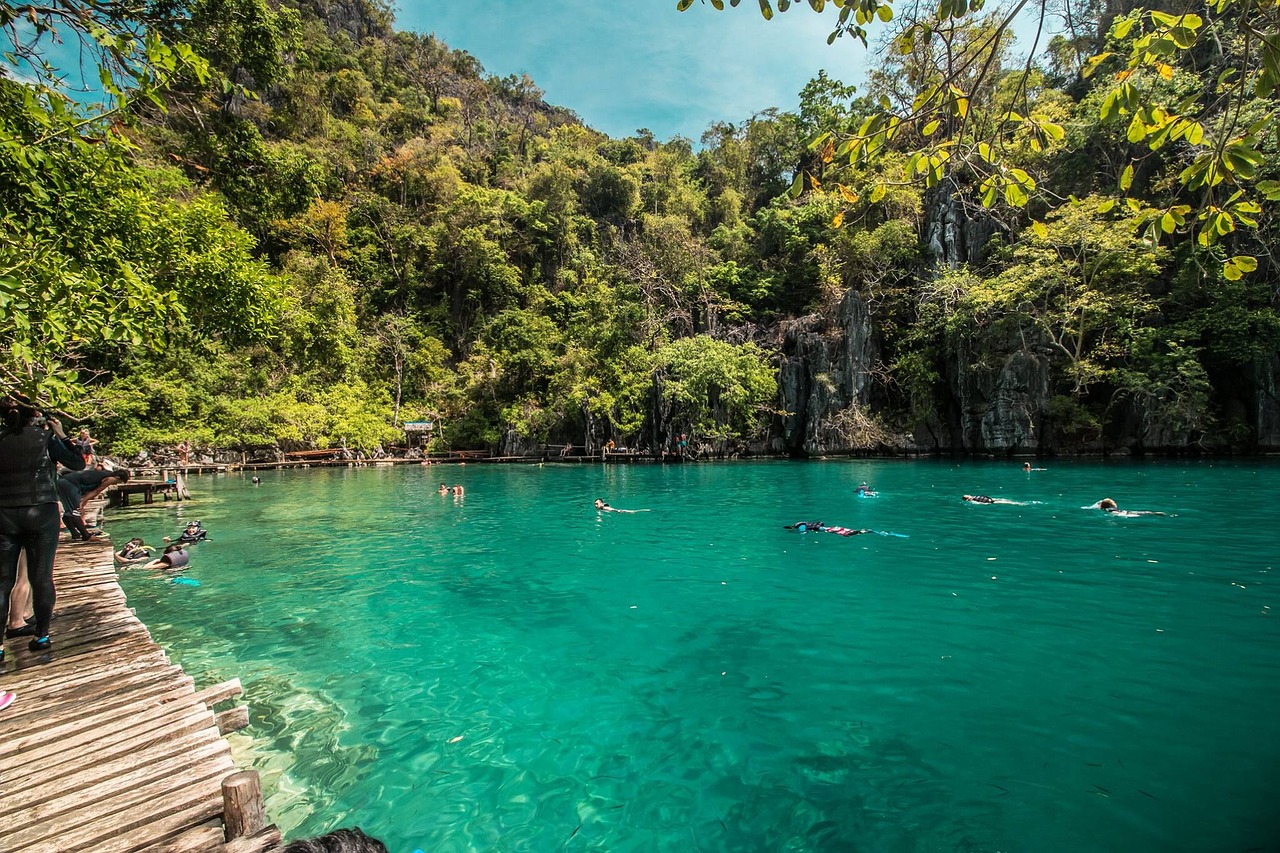 Top things to do in Coron
In paradise, there are endless activities to keep you occupied and intrigued. With so many wonderful beach and dive resorts to choose from, it can be a bit overwhelming.
Luckily there are so many unique attributes at each resort. Use this as a guide to find activities while on vacation and to find some of the best resorts in Coron, Palawan. Here are the 10 best things to do while visiting Coron!
Island Hopping
Island hopping opens the doors to a myriad of activities you can do when you travel to Coron.
You can visit island Twin Lagoons, Culion Leper Colony, and Banul Beach, which offer varying cultures and historical experiences unique to each location.
Twin Lagoons is one of the must-see destinations in Coron and has a cave and plenty of space for swimming and snorkeling.
The only way to get to this popular destination is via boat. Culion Leper Colony has a rich history with Leprosy.
After nearly eight decades of trauma, this colony now stands tall with a museum where you can enter and learn of all the history that took place on the very sands you're visiting.
Scuba Diving
The Philippines is very well known for its many scuba diving spots. Your vacation won't be complete without going scuba diving!
While in Coron, you will not be disappointed with the many diving spots available.
Wherever you choose to go, whether Morazan Maru in Coron or the Kalambuyan Reefs near Coron Bay, there is hardly a bad spot for swimmers and divers alike, diving resorts such as Sangat Island Dive Resort and Club Paradise Palawan are the best beach resorts in Coron.
These exclusive Coron resorts can be reached by boat and offer only the finest of service and leisurely activities.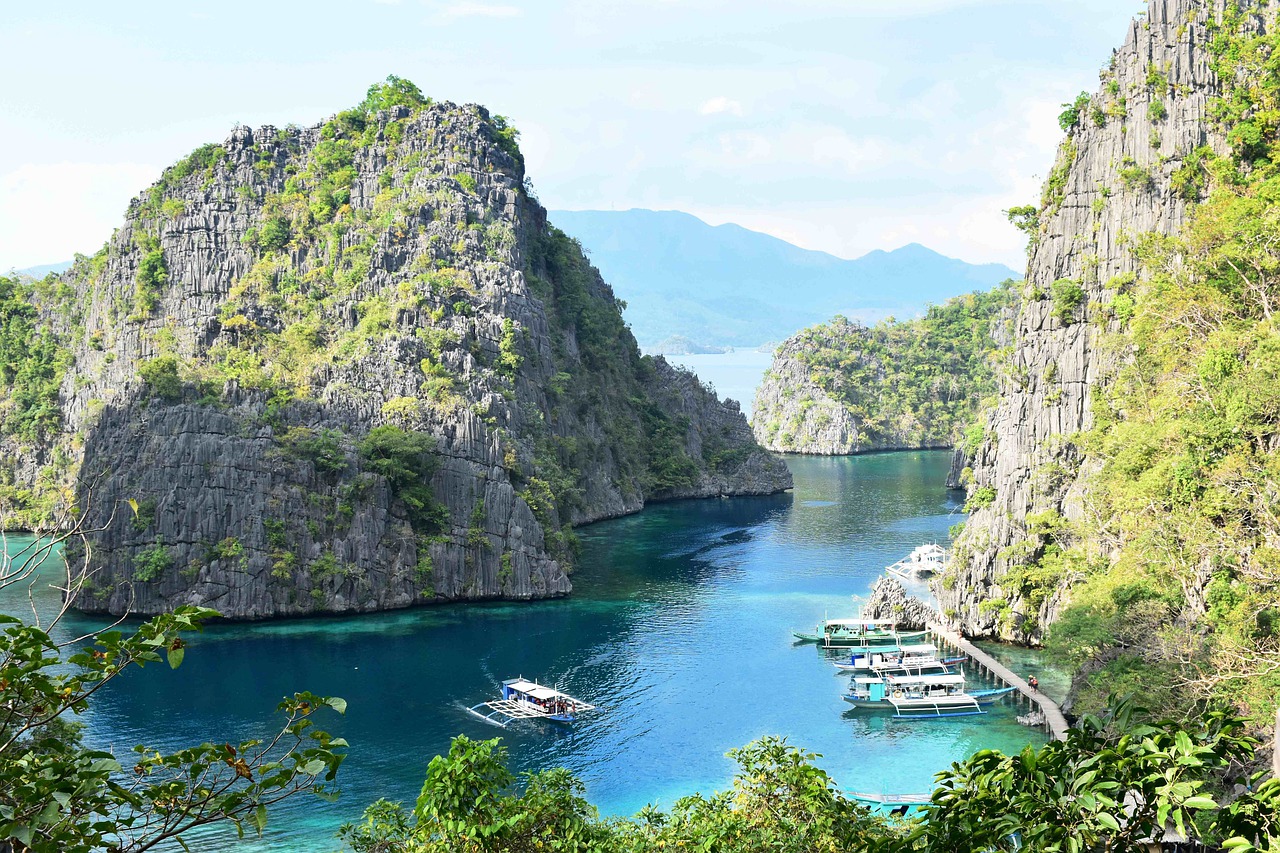 Hot Springs
How often are you able to find beautiful hot springs to lounge in? The best time to visit any hot springs on this island is when the sun begins to set.
Not only will you have a majestic view, but the physical experience is made that much better.
At night the temperatures begin to drop in the hot spring and acts as a great balance to this light chill.
Maquinit Hot Springs in Coron will leave you feeling refreshed and tranquil. It is one of the few saltwater hot springs in the world.
Tall, lush Mangrove trees surround the area, which allows you to hang in the shade while soaking in the tranquil springs.
Visit Culion Island
As previously mentioned, you can take a beach tour to Culion Island and engage in the fascinating history lessons of Culion Island.
Declared a leprosy-free area as recently as the eighties, this Island holds plenty of historical prominences. While most activities in Coron focus around the glistening seas, this enticing adventure takes plenty of action on land.
Take a walk to Culion Church, whose walls were previously part of an old fortress. Every square foot of this island, holds a historical significance.
The cobblestone, the homes, the churches all have a story to tell. It is a perfect place to tour on foot as there is always something interesting to find while passing by.
Visit a WWII Shipwreck Site
Perfect for those history buffs who enjoy being able to touch a piece of history physically. Visiting the shipwreck site is only half the intrigue; the closer, the better, which means that you will be able to snorkel in the clear blue water to get to the sites.
Wreck diving is a major tourist attraction in Coron. Check out Irako, which has not only plenty of shipwreck sites but also amazing biodiversity, including sea turtles, scorpionfish, and yellowfin.
Try the Cuisine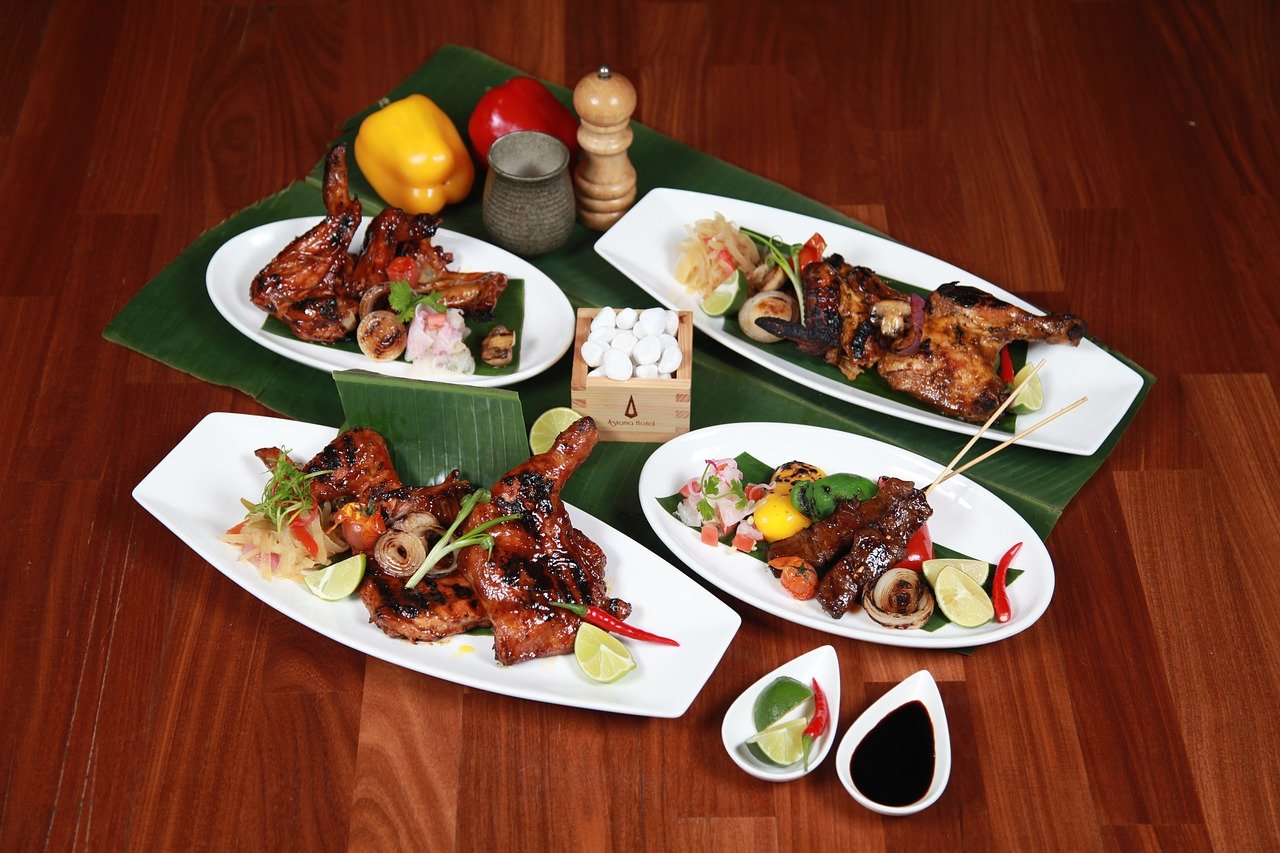 While visiting this beautiful paradise, you're going to have to try the food in Coron!
Because of the agriculture in the many fresh fruits, vegetables, and seafood, a lot of Coron's best dishes are fresh and locally made. Rabbitfish is the popular local fish widely populated in Coron.
Don't miss out on giving this popular fish a try. Try Levine's for a menu that caters to meat-eaters as well as vegans and vegetarians on this trip.
The menu is extensive and gives you an option to taste a piece of Filipino cuisine. You can also enjoy a fantasizing Seaview while dining at this homestyle Filipino restaurant.
Take a Hike!
Mt Tapyas will have you feeling superior as you see the classic Hollywood-esque sign that reads "Coron" in all caps. Get a closer look at the sign by hiking up the mountain and also get a panoramic view of the city.
As intimidating as this trek may sound, the walk is only about a 15-minute walk. Perfect for an after-lunch activity! Or maybe if you would rather break a sweat, you can climb Humphreys Peak at about nearly 13,000 feet high!
Once you reach your destination, maybe relax for a while and watch the sunset or stargaze in the clear skies.
Visit Kayangan Lake
A popular Coron Island-hopping tour destination is Kayangan Lake. Famously known as one of the cleanest water bodies in not only the Philippines but also in all of Asia.
This fascinating body of water can be visited with a group tour or by private boat. Once you arrive at this famed body of water, you will have to take a walk through nature. As you stroll past the limestone foundations, you will be incomplete and utter awe without a doubt.
The journey to the bay adds to the iconic reputation of this turquoise body of water. A now internet-famous location, don't forget to take a few pictures to capture the moment forever.
Firefly Waiting Tour
All you need to experience an unforgettable night is to take part in this firefly watching experience. Coron offers the "Coron Glittering Fireflies and Bioluminescence Night Tour."
Once you purchase a ticket, you purchase an unforgettable night. This tour takes place in Mangrove Forest Park in Coron. Included in the tour is also a serene boat ride on wooden boats along the sparkling Iwahig River.
After the boat portion of the tour ends, patrons are provided dinner at Pange't Firefly Floating Restaurant.
The fireflies won't be the only things lighting up the sky: you will also get a chance to stargaze as all the vibrant lights reflect in the river—most ideal for couples who are looking for a romantic date night while on vacation.
Stay at the Best Resorts in Coron, Palawan!
Staying at resorts while visiting around the Philippines opens the doors to many of the activities on this list, such as snorkeling, scuba diving, island hopping tours, etc. Many resorts offer exclusive memberships and opportunities that your average visitor wouldn't experience.
Some of the best resorts in Coron include Cashew Grove Beach Resort and Pirates Diving Resort. When you're not at the beach or hiking trails, you can relax by the pool or in the suites' unique setting in these resorts.
The resorts in Coron make it their mission to make their guests feel like royalty while they are on vacation. They enhance the paradise experience.
There you have it: a list of destinations and activities that would be perfect for any first-time visitor or even a well-established Coron Island goer!
About the author:
Catalin Geangos is the Founder and Editor of TravelTrained and a travel blogger who mainly focuses on nightlife, pub crawls and party experiences while travelling in Southeast Asia. He moved from Romania to the UK 6 years ago and since then he travelled in over 30 countries.