Spring is in the air, so it's time to start planning your spring break getaway! Whether you're a college student looking to let loose or a family searching for a fun-filled vacation, planning a spring trip can be both exciting and overwhelming.
Over the years, I managed to turn planning a trip into a fun, relaxed activity, and in this article, I am sharing my tips for planning a spring break trip.
From choosing the perfect destination to packing like a pro, I've got you covered. This guide will provide you with all the information you need to have a fantastic spring break trip. So, get ready to say goodbye to winter and hello to warmer weather with our essential spring travel tips!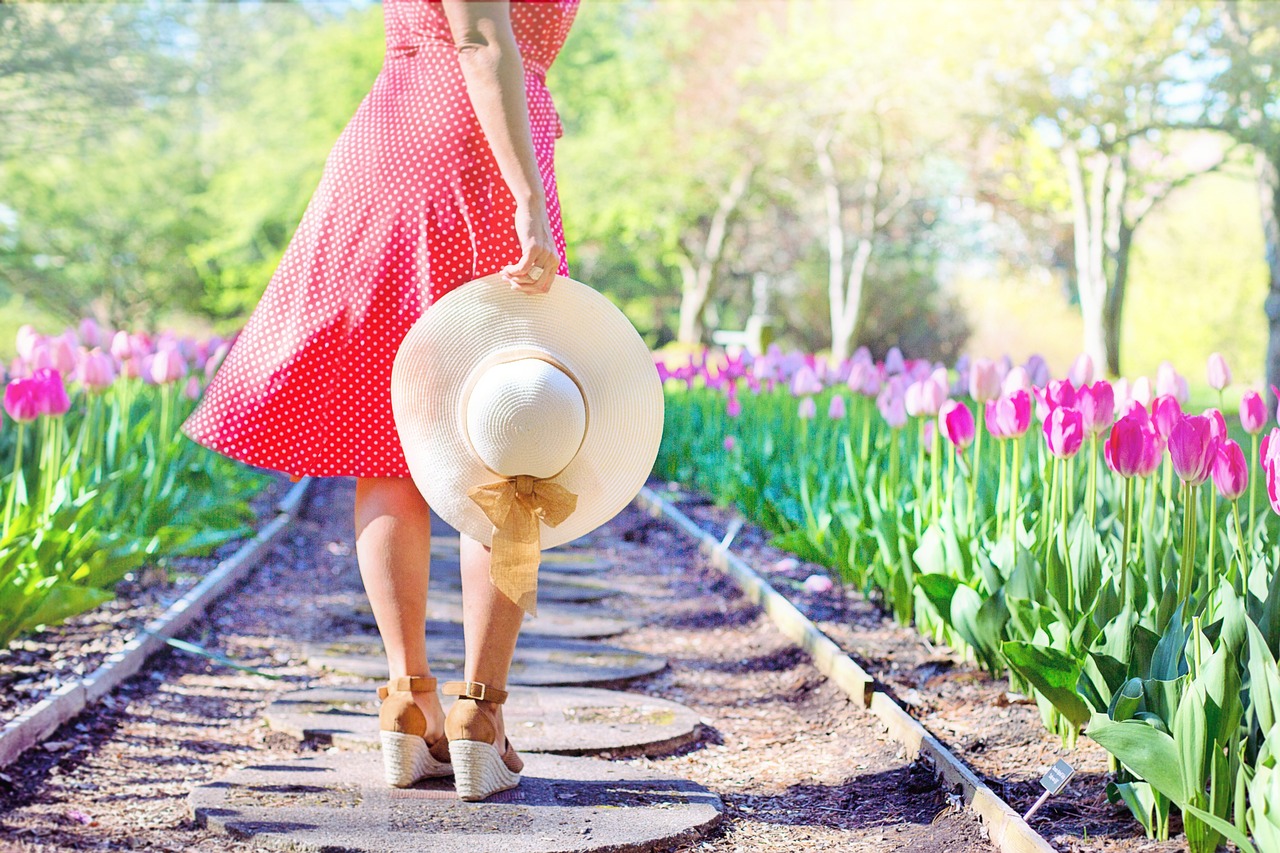 Ready, Set, Spring Break: Travel Tips for Your Next Spring Trip
The weather can be moody
Spring weather means a day can start with rain and end up in sun, or can start with warm temperatures and end up snowing (in some destinations, not everywhere, obviously.)
I travelled mid-spring to the Black Sea, where I had warm weather, and in my hometown (Bucharest, Romania's capital) it was snowing. And it was the beginning of May. I went to Paris in March and it was windy and cold (and it rained for many days.)
Spring weather can be unpredictable, so be prepared for changes in temperature and precipitation. Tip: pack clothing that can be layered and be sure to check the local weather forecast before you go. Be prepared for rain – I usually have a compact umbrella or waterproof clothes and shoes.
Crowds
Spring break and the Easter holiday can be busy travel periods, so expect larger crowds at popular destinations. Tips: Consider visiting less-popular places and booking accommodations and activities in advance to avoid disappointment.
Here I would also add that crowds can be found throughout the year in many places. Knowing that you can encounter them, expecting them, will reduce the anxiety.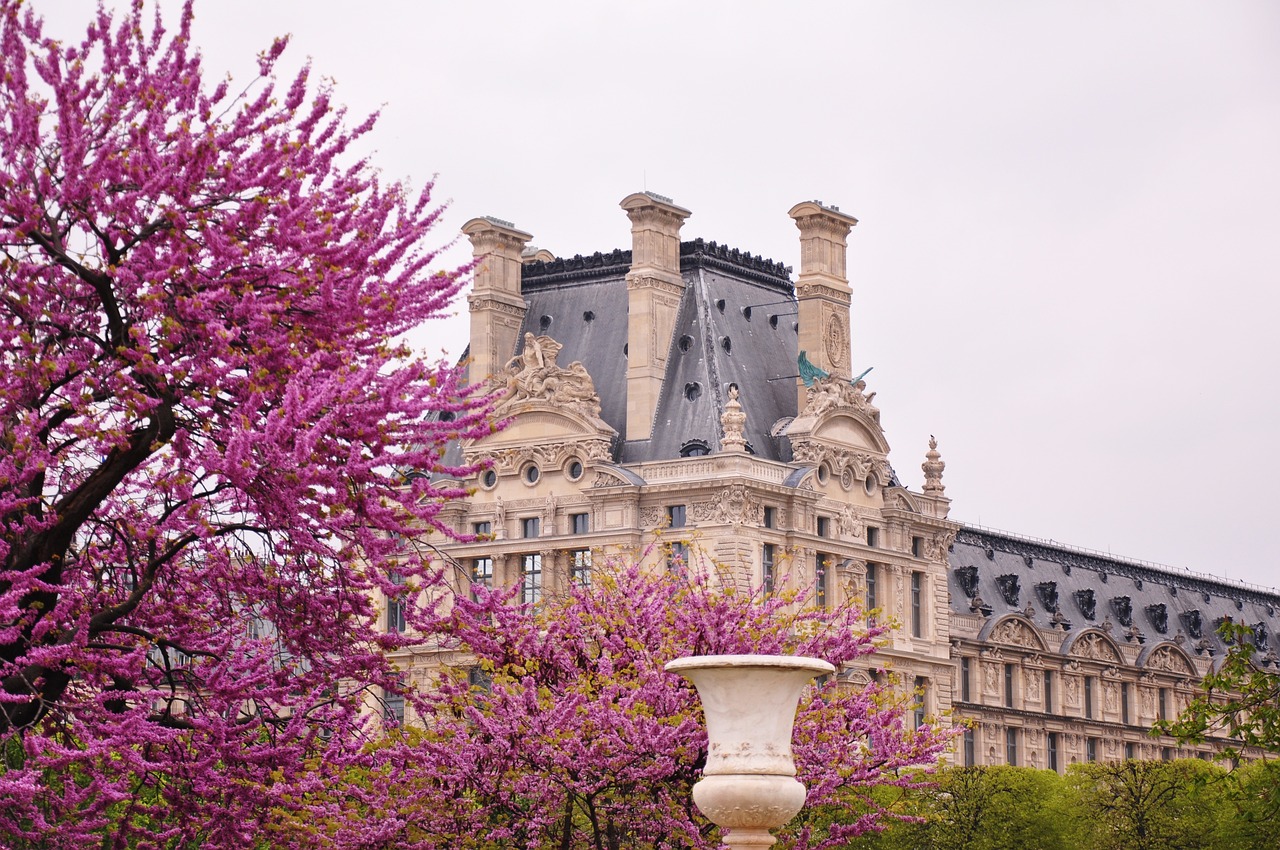 When I visited the Louvre/Musee d'Orsay in Paris, even though it was March, I knew that they won't be empty. These museums are never empty. But expecting them to be crowded, helped me. I didn't let that stand in the way of enjoying my visit.
On another side, at the Versailles Palace, there was NO line. It was indeed great to be able to enter as we got there – we didn't buy any tickets online.
So, visiting in spring had its perks. The downside? The gardens were not prepared – there were a few trees and soil – expecting to be arranged for spring…
Events related to local customs and traditions
Spring is a season of renewal and new beginnings in many cultures. The rebirth of nature is celebrated in many countries through special events.
Tip: Research local customs and traditions in the country/area you plan on visiting on your spring vacation to fully appreciate and respect the culture of your destination and enjoy the local events.
Expect crowds at special festivals – Sakura in Japan, etc.
Be prepared for an allergy flare…
Spring is a season of blooming flowers and trees, which can trigger allergies in some people. Tip: If you're prone to allergies, consider taking allergy medication or bringing an air purifier with you.
… and for a cold
Given the moody weather, you may catch a cold. It's best to be prepared – maybe have some meds that you know are effective for you on your travel bag.
I admit I usually have such a medical kit with me – a few pills (pain meds, allergy), a nasal spray, and a wound patch (when I walk a lot during the day, I get blisters so… I need help.)
(Try to) Pack light
I admit that I am the type of person who packs for rainy days even during the summer. I like to be prepared. Autumn and spring travel involve a lot more clothing items than summer vacations, but, even if you need to be prepared for all sorts of potential conditions, you should still try to pack light.
Tip: Only bring essential items and avoid overpacking to make your trip more manageable and stress-free. For instance, in Paris I was not prepared for rain, but I bought a compact umbrella there and now it is also a cool reminder of that trip, so it turned into a souvenir.
Stay safe
Safety has to come first no matter what season it is or where you are travelling to. So you will see this tip in all my articles, not just on this list of tips for spring break travel.
Be aware of your surroundings, avoid unsafe areas, and practice basic safety measures such as not leaving valuables unattended.
Enjoy the local culture and cuisine
Take the opportunity to try new foods and experience local culture by dining at local restaurants and markets. Why is this advice on this list of travel tips for your next spring trip? Simple. Because I see many people travelling and sticking to the familiar. Obviously, that is a safe and good option, but it is also a good idea to try as much as possible from all things local, including food and culture.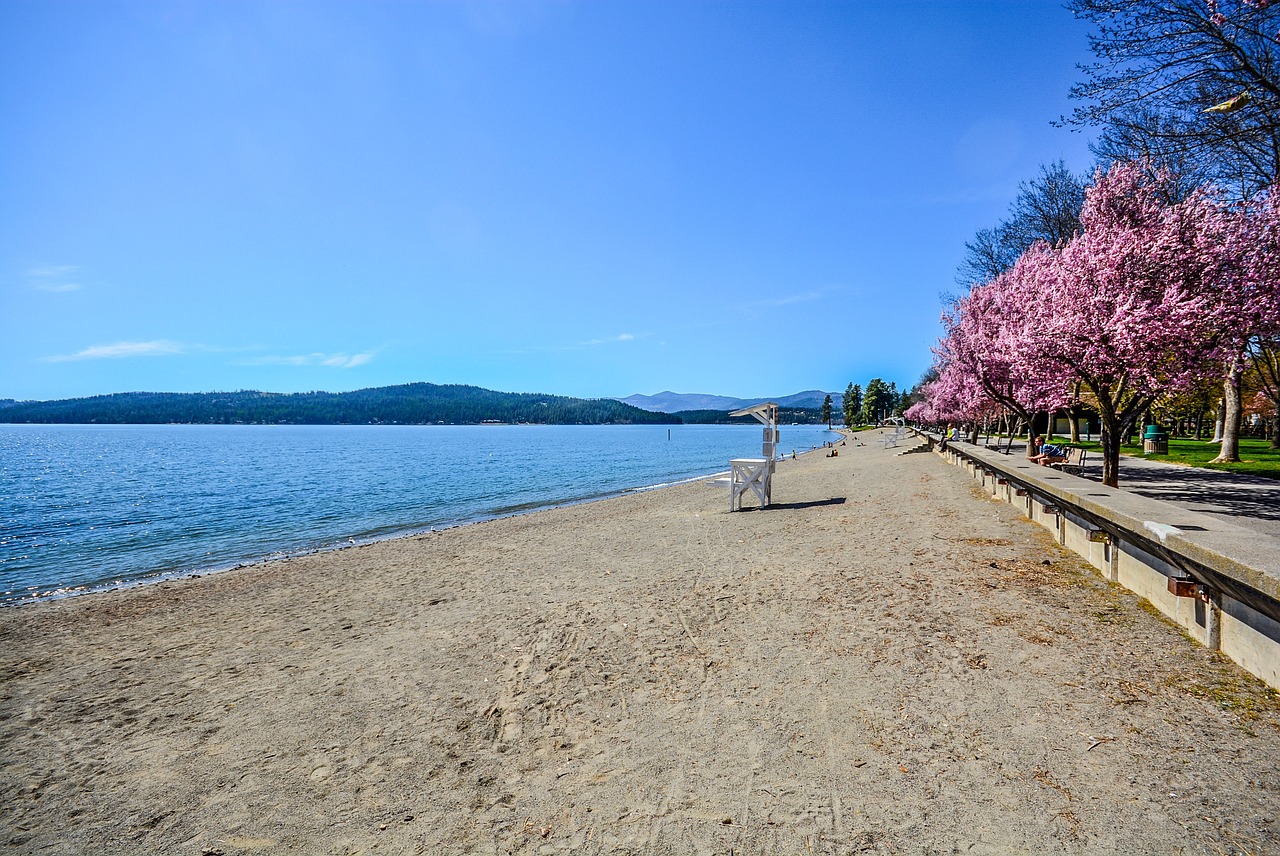 Budget wisely
Next on this list of spring travel tips is the matter of budgeting.
Tip: set a realistic budget for your trip and stick to it to avoid overspending.
What does this mean?
It means that if you are on a tight budget, you should plan in advance your spending: fixed costs (airplane tickets, accommodation, food/day, admission tickets, etc.), variable costs (plan to have some spare money for souvenirs or unexpected expenses), but apart from these, try to limit yourself to the available budget.
Pay attention to the road conditions
In some areas, spring can bring melting snow and rain, leading to muddy and slippery roads. Tip: check for updates on road conditions and be prepared for potential delays.
If you are travelling by car, make sure there aren't any restrictions that will affect your route and that the weather will be ok for your trip (no heavy rain/floods.)
Outdoor recreation conditions
Next on this list of spring break travel tips are those for people who love to go hiking or camping.
Yes, spring is a popular time for outdoor recreation, but Tip: make sure to check for any park closures or trail conditions due to weather or maintenance.
Discounts
As the spring is not the best time to visit each country/city on the planet, depending on your destination you may be able to get some discounts (airplane tickets, accommodation.)
Tip: plan your spring break vacation in advance and take advantage of all potential special offers!
How to select your spring break destination
Choosing where to go next can be an easy-peasy or stressful decision. Let's make it a simple one with these tips!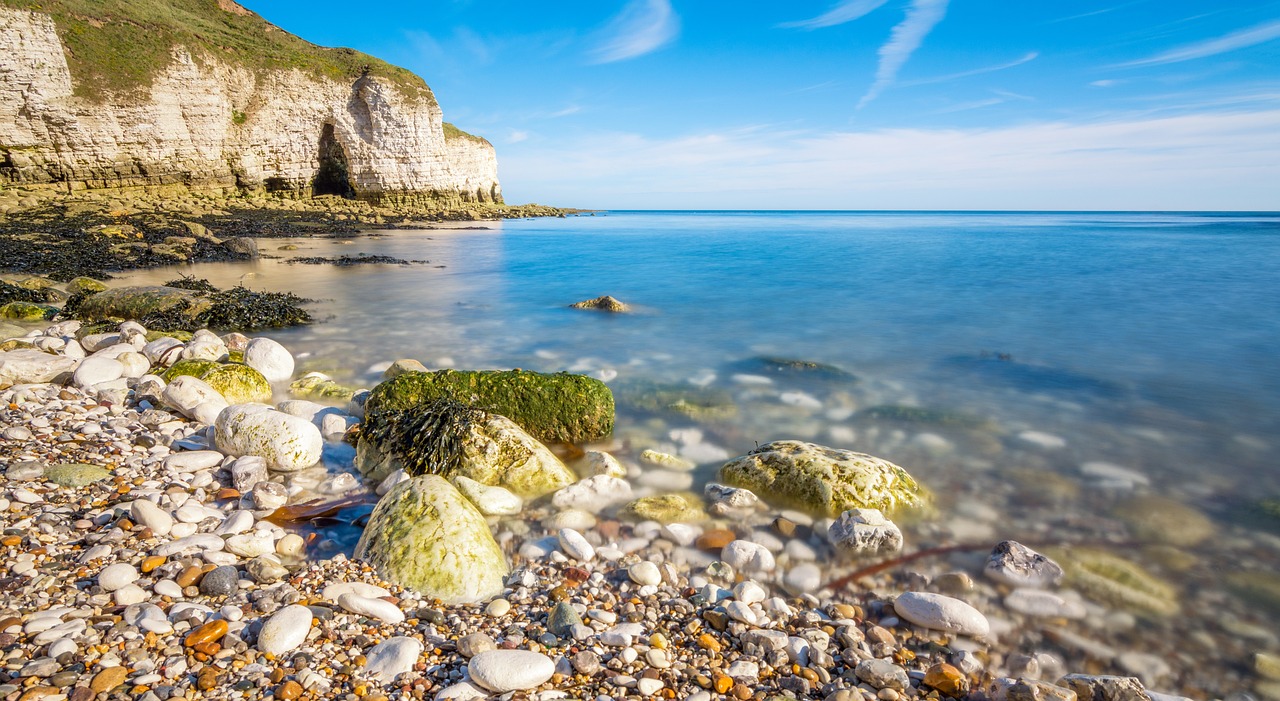 Take into consideration your preferences as well as those of the people you are travelling with.
Then decide if you want a spring destination with a special event or not – if you want to enjoy Sakura then you will definitely choose Japan.
Decide what type of weather you'd like on your spring vacation: there are spring break destinations with warm weather, others with regular spring weather – that can be moody, rainy, and cold.
Decide if you want to travel during the Easter break or not. Spring travel can sometimes overlap with the Easter vacation. This means that some destinations can be very crowded. It also means special Easter events and fairs, but also a special schedule for shops (with days in which they are closed, as well as museums, and other attractions.
Figure out how long will this spring break travel be – will you have 2-3 days or 1-2 weeks? Based on this, your luggage will be different, your itinerary, and so on.
What's your available budget for this spring break trip? Answering this question will allow you to select a few spring destinations and then pick the final one for this year.
Other tips
As these are more common suggestions and things to pay attention to, I am listing them without too many details, as they are self-explanatory:
do your research – what attractions are closed for maintenance, weather (mentioned above), routes/itinerary, potential free admission days at the tourist attractions you want to visit;
visa – check to see if you need one – and if you do, see how you can obtain it.
travel insurance – it's always advisable to have travel insurance – and health insurance.
check special requirements – Covid-19 meant some tests had to be done close to the departure or a vaccine needed. Check to see what special requirements (if any) are in place.
Conclusion
Spring travel can be fun. It will definitely be a great way to unwind and take a break – before the summer holiday.
If you plan your spring trip in advance and use the spring break travel tips included above you will be able to have a stress-free spring vacation. Remember to always enjoy each experience, and to always live in the moment!