The USA is a country undeniably rich in landscapes of preternatural beauty, whether you're considering the majestic peaks of the Rocky Mountains, the sun-kissed coastline of California, or the fertile deer-haunted fields and woodland of Vermont.
However, while many of the nation's most breathtaking natural attractions are renowned around the world, others are more of a secret, even to lifelong residents.
If you are keen to discover a few of these hidden gems for yourself, read on to discover what and where they are, so you can start planning your next adventure into America's lesser-known corners.
First Things First: Planning Your Visits
Several of the hidden gems we are about to discover are scattered across the US, in some of its more remote and rugged regions. As a result, unless you are in possession of a sturdy 4×4, you may want to leave your own vehicle behind at the airport. That way, you can rent a more suitable ride to take you through the mountains, valleys, and mesas of America's wildest spots.
Finding a secure parking spot for your own car won't be a problem no matter where you are, as you can use Parkway Parking to find a wide range of safe and affordable options. For instance, if you will be flying out from Newark Liberty, you will find a selection of low-cost airport parking options complete with convenient shuttle services. All you need to do next is pick up your rental SUV at your destination and you're all set to explore!
Pay A Visit To Devils Tower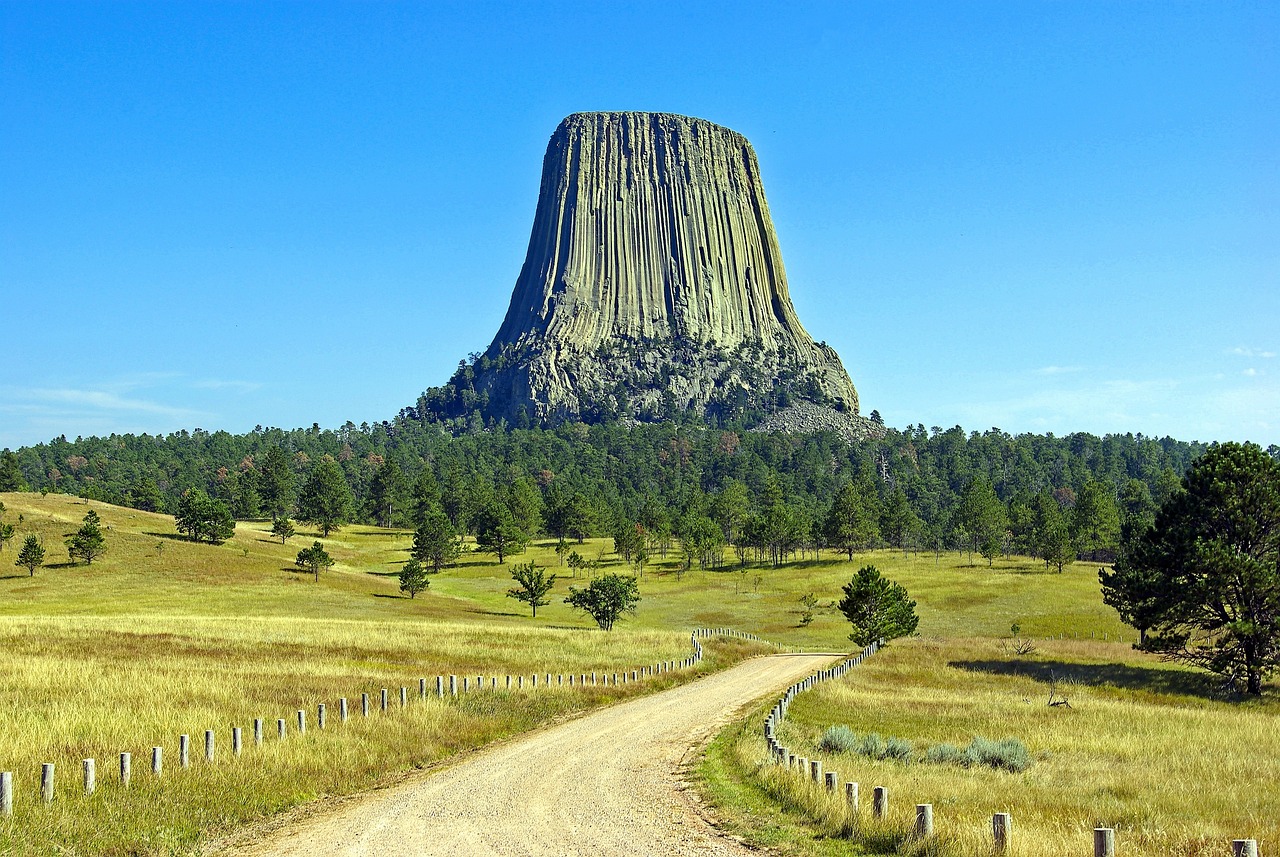 Wyoming is a state characterized by rugged, awe-inspiring landscapes, roamed on horseback by that most romantic American figure, the cowboy. As a result, it may not surprise you that there are a number of natural wonders to explore here, including the jagged peaks of the Tetons, Yellowstone National Park, and the wildlife-rich grandeur of the Lamar Valley.
However, one hidden gem you may not be aware of is the Devils Tower, not far from Sundance, near the border with South Dakota. This singular landscape feature juts out of the gently rolling hills that surround it, creating a perplexing outcropping steeped in First Nations legend.
No one quite knows how it came to be formed, but one thing's for sure – it makes a truly unforgettable sight.
Ludington State Park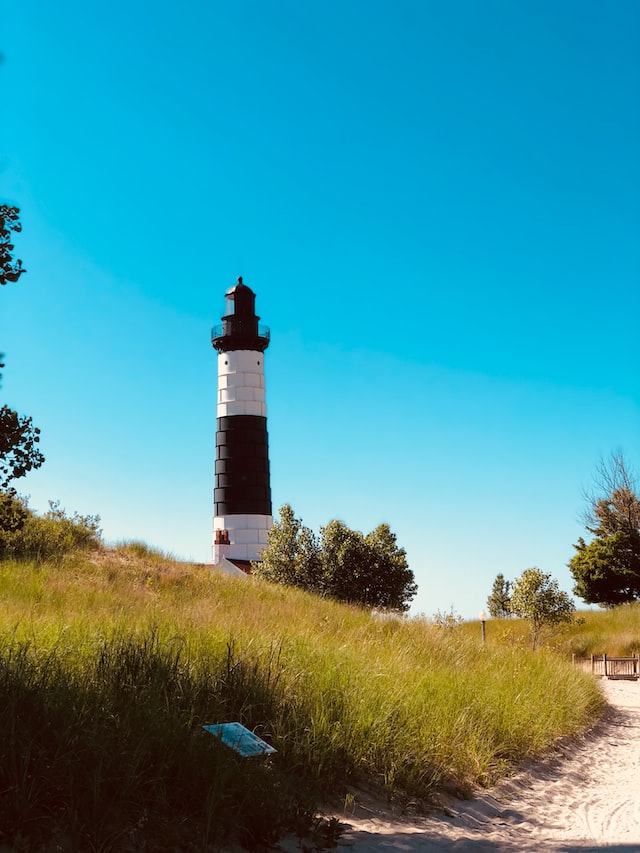 Sandwiched between two picturesque bodies of water – Lake Michigan and Hamlin Lake – Michigan's Ludington State Park is a hidden treasure well worth exploring.
Everywhere you look, stunning scenery awaits you, including sweeping expanses of sandy dunes, pristine beaches, woodland, and the iconic Big Sable Point Lighthouse, which is open to visitors from the beginning of May to the end of October.
Whatever time of year you choose to visit, Ludington State Park will reward you with Insta-worthy landscapes and plenty of activities to try – from hiking, swimming, and fishing, to cross-country skiing in the winter months.
Enjoy Traditional Midwestern Hospitality On Kelleys Island
Surrounded by the dramatic expanse of Lake Erie, Ohio's Kelleys Island is a tiny slice of Midwestern charm contained on a mere four square miles of land. Dubbed 'An Island For All Seasons', the isle offers a surprising number of activities and experiences for such a pint-sized place.
These include fishing, swimming, kayaking, cycling, and scuba diving.
Keen bird watchers will also be eager to flock here – pardon the pun – to experience Kelley's unique ecosystems, which provide a home to a wide range of bird species. These include the majestic bald eagle, several types of gull, Cooper's hawks, woodpeckers, owls, and buffleheads.
Follow The Roaring Fork Motor Nature Trail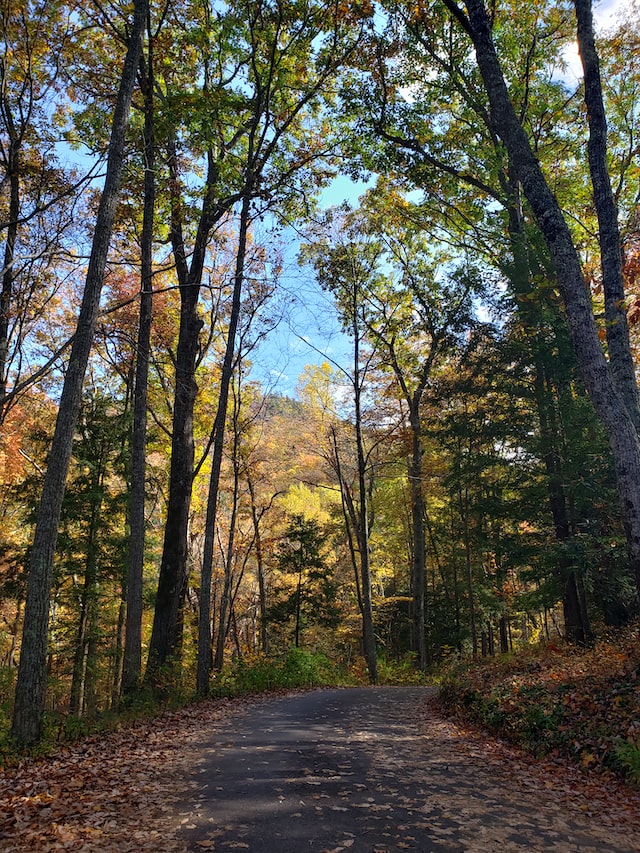 Nestled in the heart of the Great Smoky Mountains of Tennessee, you will find a verdant 5-mile trail through old-growth woodland that offers a window into the region's fascinating past.
Known as the Roaring Fork Motor Nature Trail, this one-way road has become a popular attraction with those in the know and is well worth a visit if you have never experienced the lush forest and romantic waterfalls of the Smokies.
Besides the Motor Nature Trail, there are also picturesque walking trails for you to explore, including the Noah 'Bud' Ogle self-guided trail, which explores a genuine historic homestead. If you have your hiking boots with you, you may also want to attempt the 5.4-mile round trip trail to Rainbow Falls.
This moderately difficult hike will allow you to experience the grandeur of these 80-foot falls, which often produce a rainbow effect on sunny days as the light hits them – hence the name. However, be aware that the whole hike can take several hours, and there is the risk of encountering a black bear along the way, so it's important that you know what to do should one appear.
Enter A Real-Life Fairy Tale At The Winterthur Museum
Last but not least, we come to Delaware's Winterthur Museum, Garden and Library. This historic complex – the former home of renowned horticulturalist, Henry Francis du Pont – lies nestled among almost 1000 acres of lush estate, and features a painstakingly created garden that shimmers with color during the spring and summer months.
If you are bringing kids with you to Winterthur, they will also love exploring the estate's Enchanted Woods, which have been delighting children of all ages – including adults – for over 20 years.
Evoking the feel of a fairy tale come to life, these Woods include a Faerie Cottage, a Forbidden Fairy Ring, the spiraling edifices of the Story Stones, and the Tulip Tree House, expertly crafted out of a hollowed-out poplar tree. Once you have finished exploring, you can stop for refreshments at the Acorn Tea Room, and look out for the woodland's resident squirrels and chipmunks while you sip your drinks.
Final Thoughts
These are just a handful of the many unforgettable natural attractions that lie tucked away in the midst of America's vast landscapes.
As you can see, each hidden gem has its own unique beauty and character. While some of these places may require lengthy travels in order to reach them, once you have discovered them for yourself, you will hopefully find that they were well worth the journey.