Planning to visit Detroit and wondering what to see in Detroit? Look no more, as this local's guide to Detroit has you covered. Discover the best Detroit activities, where to eat in Detroit, where to stay in Detroit and insider's tips for Detroit, from Leah Little from Leah Little Travel & Fashion. This guide is part of the free travel guides series on this blog.
Included in this local's guide to Detroit, USA are:
Things to do in Detroit – Detroit activities:

Sporting venues
Detroit Institute of Art
Belle Isle
Renaissance Center
Eastern Market
Theaters

Detroit off the beaten path
Where to eat in Detroit
Where to stay in Detroit
Tips for Detroit
Year-round events in Detroit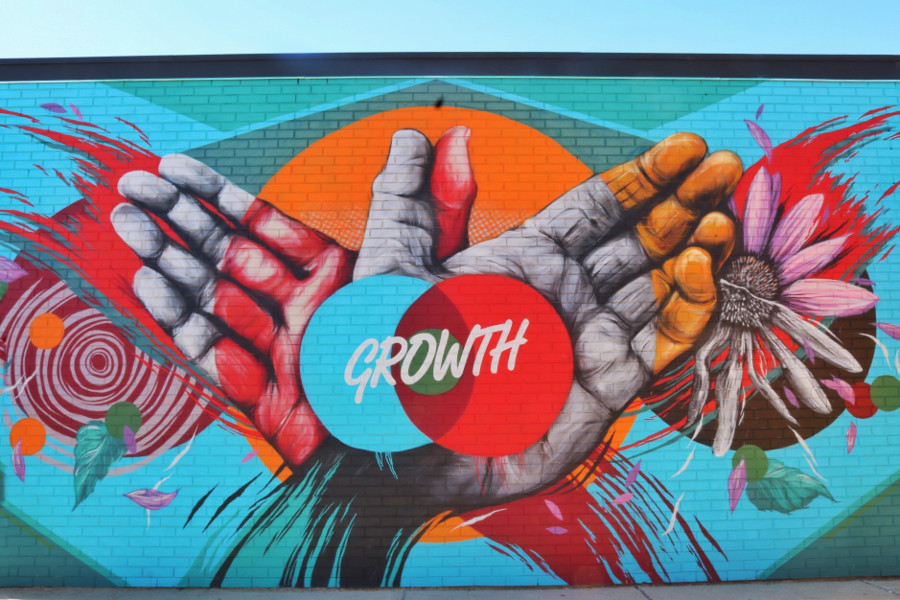 Local's guide to Detroit with the best Detroit activities
Detroit is the comeback city of America. It reached its peak in the 1950s following the industrial revolution and the invention of the automobile. The "Big Three" American Auto Manufacturers, General Motors, Ford, and Chrysler employed thousands of people from factory line workers to company executives.
After the 1950s, with outsourcing of automobile factories, racial tension, government corruption and many other factors, Detroit has seen a social and economic decline. This decline led to the city of Detroit filing Bankruptcy in 2013.
Since that time, however, Detroit has been improving in every aspect. Businesses are moving into the city, downtown areas are being renovated and are expanding, restaurants and sports are attracting tourists and visitors, and crime is going down. Detroit still has a long way to go, however it is an exciting time of optimism for its residents.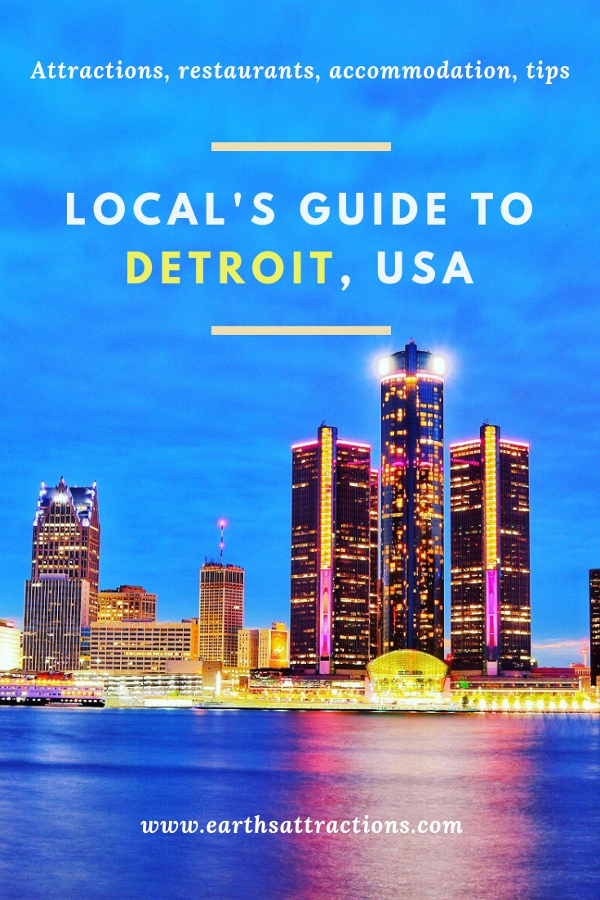 Things to do in Detroit – Detroit attractions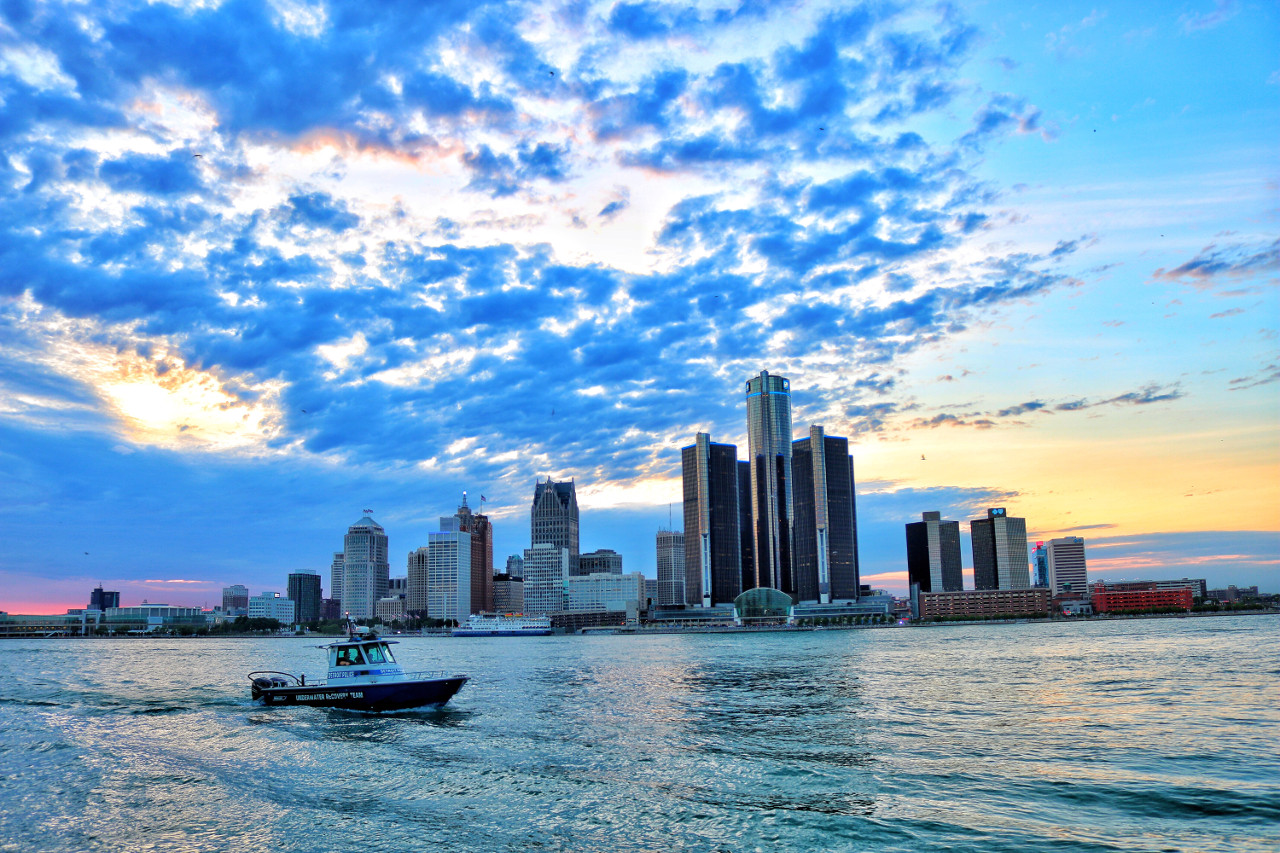 There are plenty of things to do in Detroit, both indoor and outdoor. This local's guide to Detroit presents you the best for all tastes and preferences. Here are the best Detroit activities – including the fun things to do in Detroit:
Sporting venues; Ford Field – home of the NFL Detroit Lions, Comerica Park – home of the MLB Detroit Tigers, Little Caesar's Arena – home of the NHL Detroit Red Wings.
Detroit Institute of Arts – an art museum located in the heart of the city. This museum includes works by Rembrandt, Van Gogh, Matisse, and Picasso. It is also home to the famous Detroit Industry Murals by Diego Rivera.
Charles H. Wright Museum of African American History
Belle Isle – an island in the Detroit River with parks, hiking trails, an aquarium, and a conservatory
Renaissance Center – Skyscraper complex with an observation deck on the 72nd floor with beautiful views of the city and the river
Eastern Market – an open air market with different features depending on the day of the week. Artisan goods, local produce, flowers and plants, and more. Walk around and enjoy dozens of painted street art murals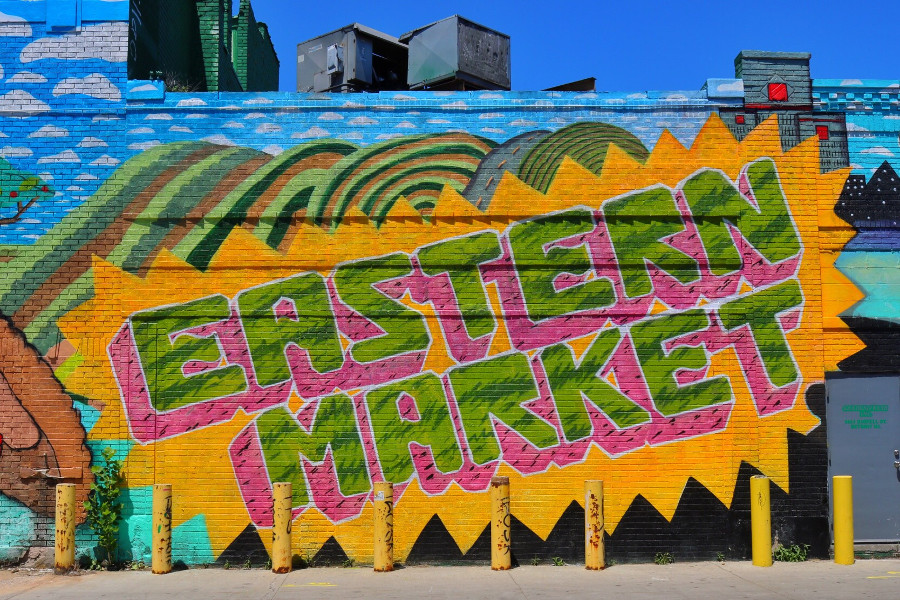 Theaters for concerts, plays, dance, comedy shows, performing arts – Detroit Opera House, Fox Theater, Fischer Theater
You can use these Detroit points of interest when creating your travel itinerary for Detroit.
Detroit Off the Beaten Path
Still wondering what to do in Detroit?
Apart from the best attractions in Detroit listed above, there are a few lesser known activities to try in Detroit:
One restaurant that is beloved by locals is Hot Taco. This tiny restaurant is unassuming from the outside, but they are home to some of the best traditional Mexican tacos outside of Mexicantown.
A favorite activity among local Detroiters is Slow Roll. Slow Roll is a weekly bike ride that explores a new route through Detroit neighborhoods each week. The ride welcomes all ages and draws dozens and often over 100 riders at a time!
Where to eat in Detroit
A few of the great places to eat in Detroit are:
Green dot stables – rotating meu of specialty sliders,
The Whitney – high-end restaurant in an historic mansion (dinner and brunch),
Mexicantown,
Johnny Noodle King – ramen,
American or National Coney Island – legendary Detroit coney hot dogs, Greektown
Where to stay in Detroit
Some of the best places to stay in Detroit include MGM Grand resort and casino, Atheneum Suite Hotel, Detroit Marriott at the Renaissance Center, Detroit Foundation Hotel, MotorCity Casino Hotel, Crowne Plaza
Tips for Detroit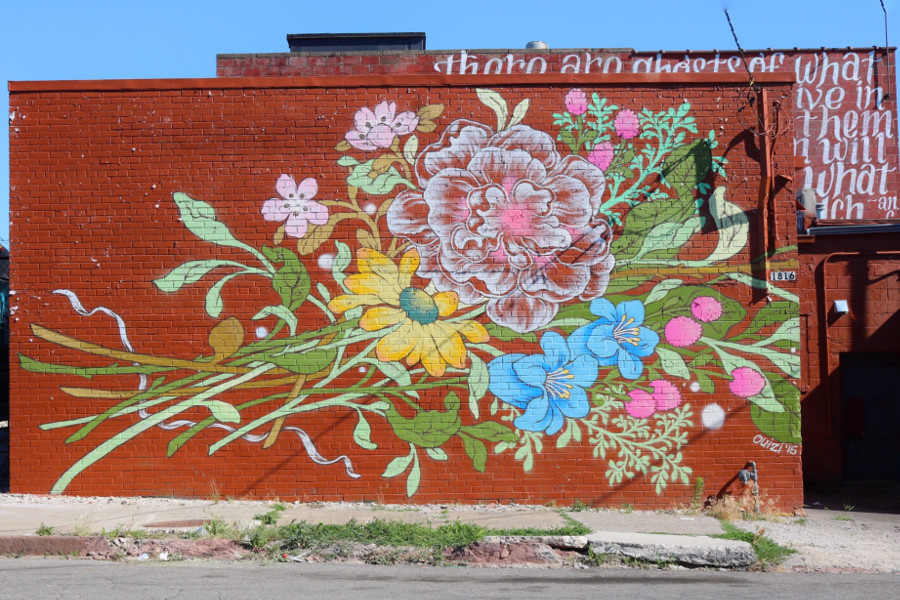 Here are the most important things to know about Detroit. I hope these will be useful insider's tips for Detroit that will make your trip to Detroit as enjoyable as possible.
You will definitely need a car for getting around the city. Michigan weather is highly variable, so be sure to check the weather forecast!
Know where you are going. Stay in the downtown areas. While driving and navigating, be sure to have directions on hand. Some of the residential areas of the city are still hard hit by blight and crime.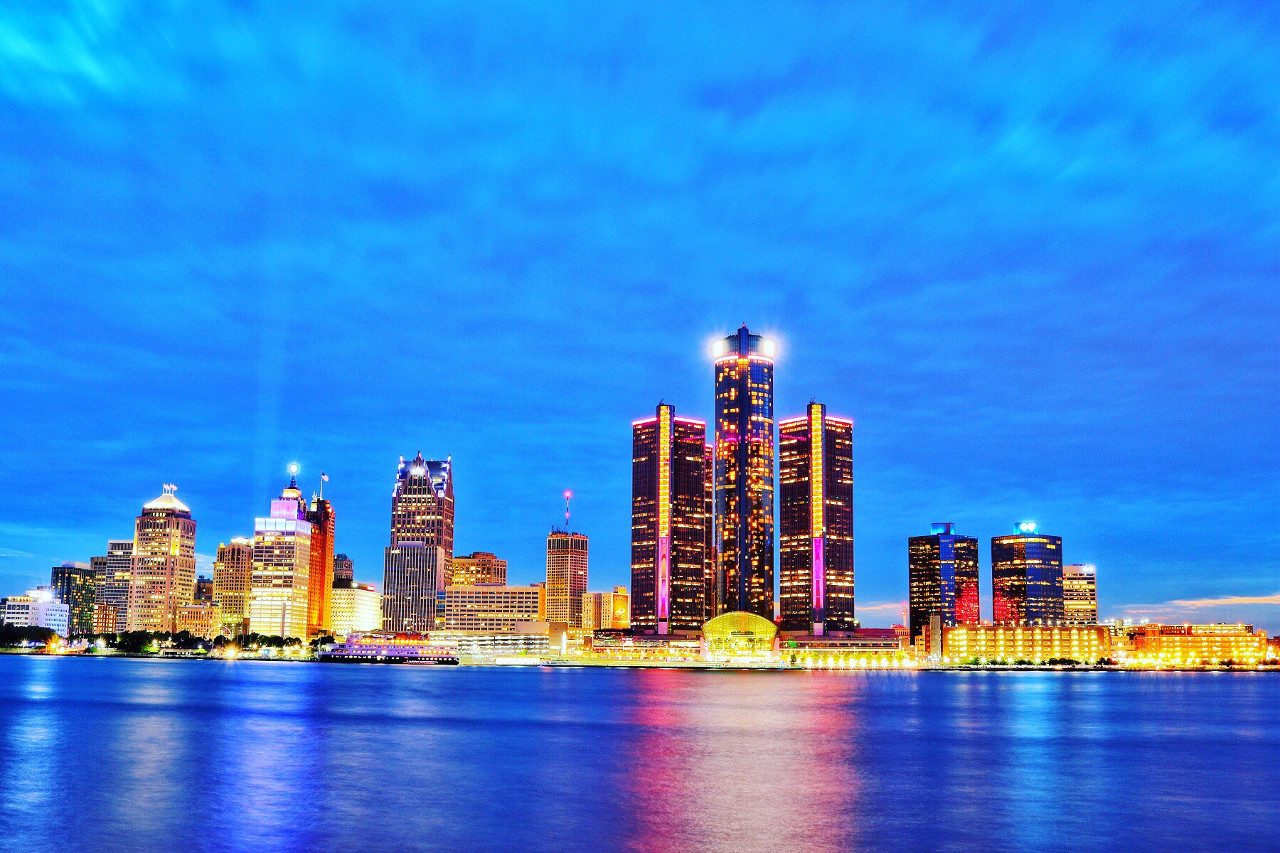 Conclusion
There are events year-round in Detroit:
Winter – Winter Blast at Campus Martius: outdoor ice skating, tree lighting, marshmallow roasting. North American International Auto Show.
Spring – Belle Isle Grand Prix, Eastern Market's Flower Day
Summer – Woodward Dream Cruise: celebration of classic cars. Motor City Pride Parade
Fall – Renaissance Festival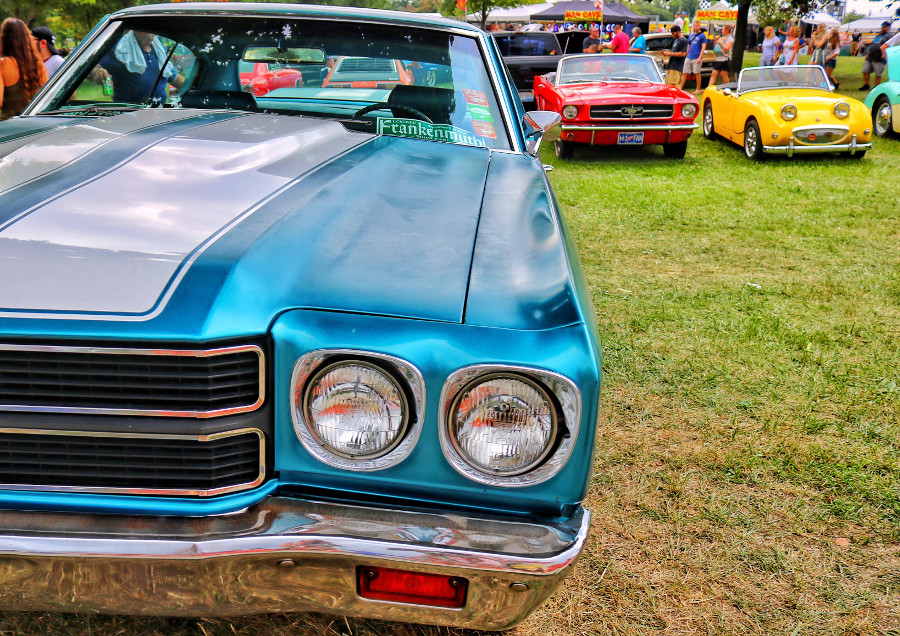 About the author
Leah Little resides in metro Detroit, Michigan with her husband and their dog. Leah has expensive taste and a limited budget, but that doesn't stop her from enjoying the best in travel and fashion. Her blog – Leah Little Travel & Fashion – and social media accounts are designed to inspire and empower others to enjoy champagne taste in travel and fashion, but on a beer budget. Follow her travels on Instagram too.