Looking for the perfect one-day trip from Amsterdam? Then go to Haarlem, The Netherlands, near Amsterdam. You can get there in just 20 minutes and you'll have a lot of amazing things to do in Haarlem. Discover all the Haarlem attractions, useful travel tips for Haarlem, restaurants, and hotels from this Haarlem, Netherlands travel guide presented by Sam from Sam Sees World. This guide is part of the free travel guides series on this blog.
Make sure you include all of these fantastic things to do on your Haarlem itinerary. You can also use this selection to create your Haarlem bucket list!
Haarlem, Netherlands Travel Guide: best things to do in Haarlem, restaurants, hotels, and tips
Haarlem is a beautiful small town located 20 minutes from Amsterdam. This city is a hidden gem of the Netherlands that is full of culture, history, and beauty. A visit to Haarlem offers the same stunning sights of Amsterdam but without the crowds of people.
This fact results in a much more relaxing and enjoyable travel experience. If you are visiting Amsterdam for 2 or more days, a day trip to visit Haarlem is a must.
The character and charm of Haarlem will have you hooked by the end of your visit. The best part about visiting Haarlem is that it is beautiful and exciting year-round. However, in the winter months, it can get a bit chilly – but that means more hot chocolate stops to keep warm.
Despite its modest size, there are tons to do, see, eat, and experience in Haarlem. This city is the perfect combination of historic streets, stunning architecture, cozy cafes, fantastic museums, and excellent restaurants.
You surely cannot go wrong with a visit to Haarlem. However much there is to do in Haarlem some things outshine the others. Therefore, here is a list of the 15 top attractions in Haarlem to help guide your adventures.
Included in this Haarlem, Netherlands travel guide
15 Best things to do in Haarlem


Check out Grote Markt
Look inside Haarlem's Cathedral
Discover the hidden courtyards
Have a Beer in an Old Church
Admire the Iconic Windmill
Take a Boat Tour
Visit a Museum
Explore the City Streets
Look at Haarlem Station
Check out some Contemporary Art
Go Shopping
Take a look at Amsterdamse Poort
Reflect at The Corrie ten Boom House
Have a drink along the Spaarne River
Toneelschuur

Where to eat in Haarlem

Where to stay in Haarlem

Haarlem travel tips
15 Best Things to do in Haarlem
There are many fantastic things to do in Haarlem, The Netherlands, so here are the 15 activities you cannot miss. These recommendations include both indoor and outdoor attractions in Haarlem and they perfect for all types of travelers.
When you decide to explore Haarlem it's best to know what you can do in this city so that you can include as many activities on your list as possible. Without further adue, let's see the 15 best things to do in Haarlem.
Check out Grote Markt
One of the top items on the list of top tourist attractions in Haarlem, the Netherlands is Grote Markt so make sure it is included on your Haarlem trip.
Grote Markt is located in the heart of Haarlem right beside the iconic De Grote Kerk Cathedral. The Grote Markt is the main square of Haarlem and is always alive and full of exciting things to do.
This square is one of the most beautiful in the Netherlands and regularly hosts events and concerts. More so, if you head there on a Saturday, you can enjoy one of the best street markets for miles! You can understand why this is one of the top places to see in Haarlem.
Look inside Haarlem's Cathedral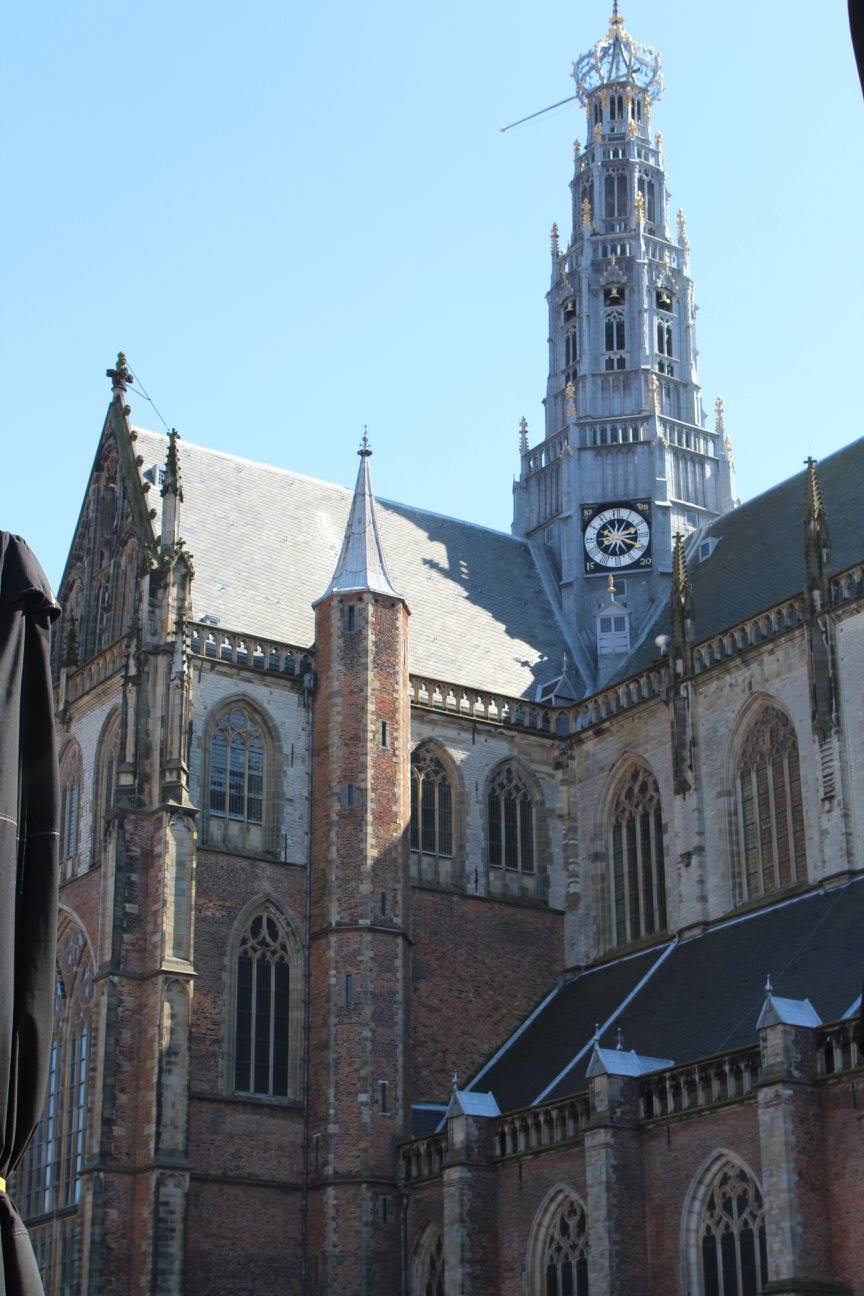 While checking out the Grote Markt, you must also admire both the interior and exterior of De Grote Kerk Cathedral. This cathedral's stunning exterior towers stories above all the other buildings in Haarlem, dominating the skyline.
Moreover, inside the cathedral is nothing short of amazing. While the Grote Kerk dates back to the 14th century, its gothic interior remains perfectly preserved which makes this one of the best places to visit in Haarlem.
Discover the hidden courtyards
Haarlem is home to a plethora of hidden courtyards dating back to the medieval ages. These courtyards are stunning green spaces hidden in plain sight and these are the next stop on this Haarlem travel guide.
You may have to go some asking around on how to find them or do some research before your adventures because they are usually located down the seemingly ordinary alleyways. This is one of the best off the beaten path things to do in Haarlem.
Have a Beer in an Old Church
De Jopenkerk is an old church turned brewery that serves delicious Jopen beer, which is brewed from a recipe dating back to medieval times.
This old church is a very famous attraction in Haarlem that has a tasting room, a grand café, and a brewery. Stopping here for a beer is a welcome break from all the explorations and one of the fun things to do in Haarlem.
Admire the Iconic Windmill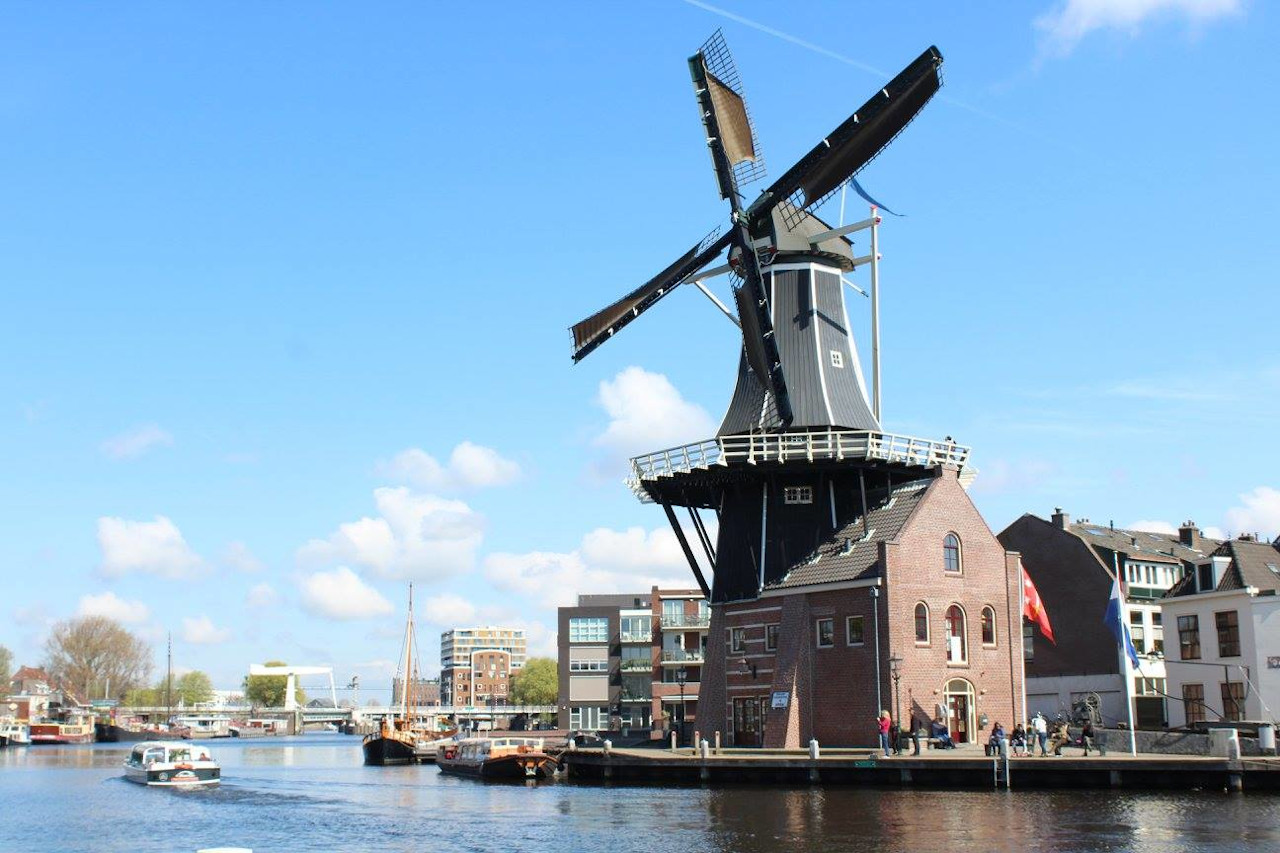 There is nothing more Dutch than windmills, and in Haarlem, you can view one of the best mills without leaving the city. This windmill is called Molen de Adriaan and has been a staple of Haarlem since the 18th century. This is, without a doubt, one of Harlem's landmarks so you simply cannot miss it.
However, the current windmill was reconstructed in 1932 due to a fire. You can either view the windmill from the riverside or take a guided tour inside it. Whatever you choose, this remains one of the best things to see in Haarlem.
Take a Boat Tour
Still wondering what to do in Haarlem? How about a boat tour?
Haarlem – much like Amsterdam – is a Dutch city that is full of canals and rivers that snake through the whole town. As a result, embarking on a boat tour around the city is one of the best ways to see it. A Haarlem boat tour is also a great way to relax and take a break from walking everywhere.
Visit a Museum
Haarlem is home to the oldest museum in the Netherlands called Teylers Museum. This museum has been around since 1784 and showcases terrific exhibits dedicated to art and science.
These exhibits include paintings, drawings, fossils, books, instruments, and more. Visiting the Teylers Museum is one of the best things to do in Haarlem. Read this article to discover the top most visited 60 museums in the world.
Explore the City Streets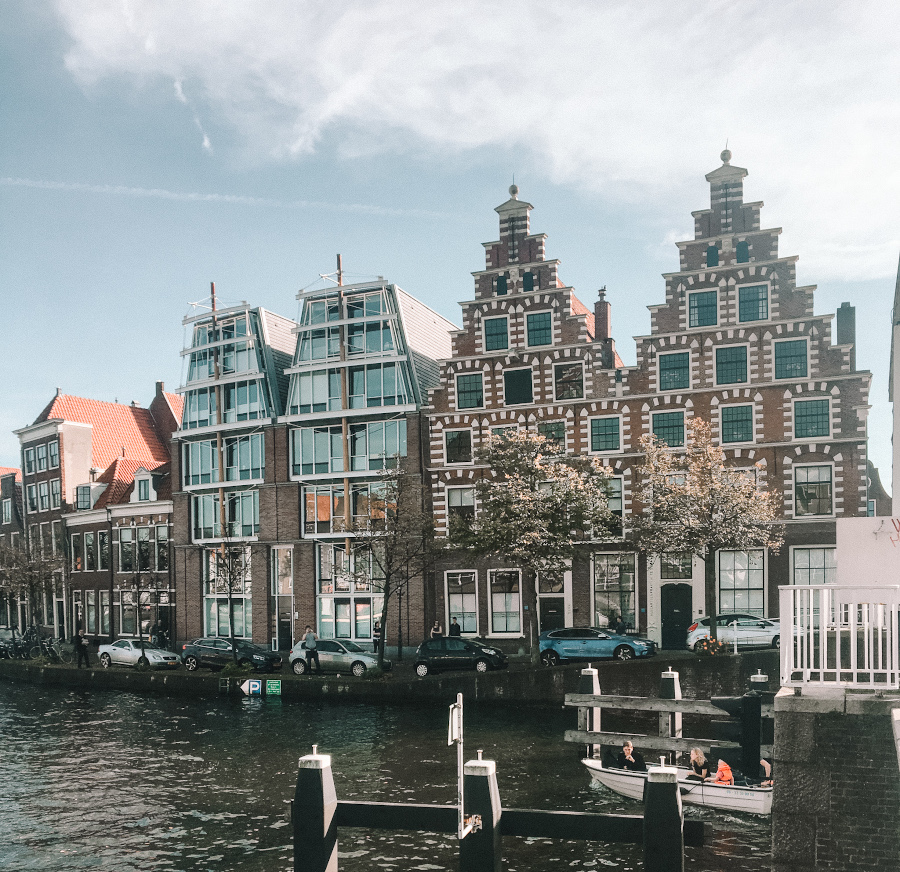 One of the best things to do in Haarlem is to explore the streets. They are all stunning with a new surprise and exciting area to find around every corner. Spending some time to wander around the streets of the city is a must to appreciate the beauty of Haarlem fully.
Look at Haarlem Station
Whether you arrive at Haarlem station or take some time to walk their exploring and admire it is a must. This station was built in 1839 and is the only railway station in the Netherlands in Art Nouveau style.
Moreover, several movies have been filmed here, making it a fascinating station and one of the best stops on your Haarlem tour.
Check out some Contemporary Art
If you are interested in contemporary artwork that is socially engaging and moving, then head to De Hallen. This attraction is in the Grote Markt area, and showcases work from international artists.
Go Shopping
Haarlem is considered the Netherlands best shopping city due to its streets lined with boutiques of all kind.
The shopping district in Haarlem is called 'de Gouden Straatjes' (streets of gold). These streets are home to local boutiques, big brands, and concept stores. You can easily see why this activity had to be included in this Haarlem travel guide.
Take a look at Amsterdamse Poort
Amsterdamse Poort, in English Amsterdam Gate, is the last standing gate in Haarlem that dates back to 1400.
In 1960, this ancient gate was declared a national monument. Include it on your Haarlem itinerary and you won't regret it.
Reflect at The Corrie ten Boom House
The Corrie ten Boom House is the Anne Frank House of Haarlem. It was the house that the Ten Boom family hid in during WW2. Today, the house is a museum open to the public.
I am sure you can see by now that Haarlem is one of the best day-trips from Amsterdam.
Have a drink along the Spaarne River
Continue your Haarlem sightseeingby taking a walk along Spaarne River.
The Spaarne River is a large river that runs through Haarlem. It is quite lovely with both sides lined with stunning Dutch house and the river alive with boats during the warmer months. Finding a café that overlooks the river is the perfect place to grab a drink and enjoy some of the best views of Haarlem.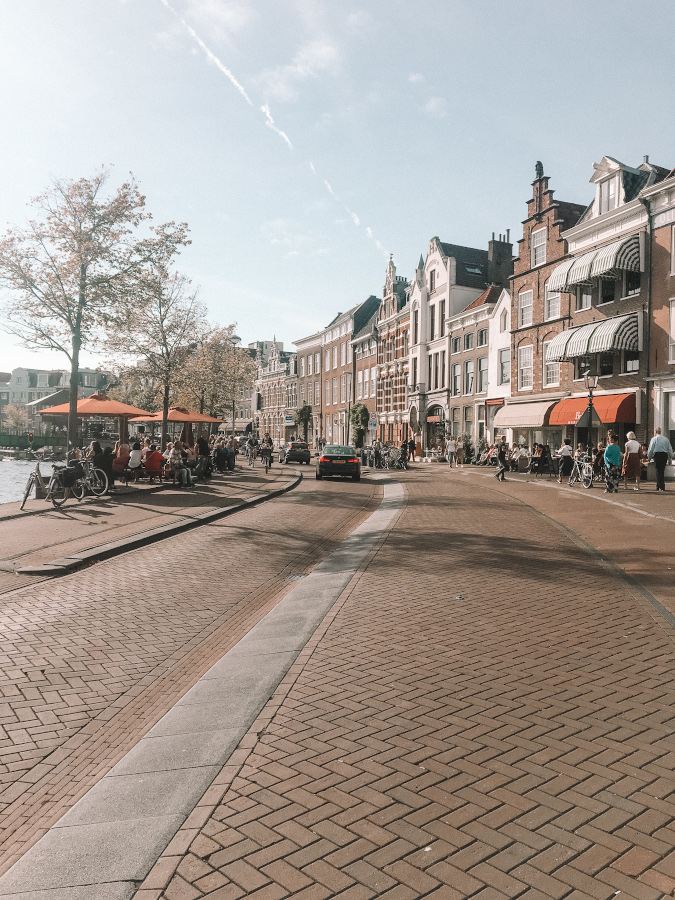 Toneelschuur
Toneelschuur is a cinema in Haarlem that shows alternative and independent films. This cinema has a stunning architecture that you must see.
Where to Eat in Haarlem
There are many great restaurants in Haarlem, but if you are wondering where to eat in Haarlem, here are my personal favs:
Truffels – This is a high-quality French restaurant that serves a six-course meal at a fair price.
In 't Goede Uur – The Netherlands is crazy about their cheese, and this restaurant is all about it too. They offer the best cheese fondue accompanied by pristine wine.
Where to Stay in Haarlem
Wondering where to stay in Haarlem? Look no more, as these are the best hotels in Haarlem for you:
Amadeus Hotel – Located in the heart of Haarlem, this hotel offers easy access to all the best parts of the city.
Ambassador City Hotel – This hotel is also located in the city center and has outdoor terraces with views of the famous Haarlem Cathedral.
Tips for visiting Haarlem
Walk the city – it is most easily accessible by walking
Take your time – Haarlem is small so you can explore at a slower pace here
As you can tell, Haarlem is a magical city in the Netherlands, and spending some time here is a must. It is a dream destination that you must head to next time you are visiting the Netherlands.
This Haarlem, Netherlands travel guide showed you the best tourist attractions in Haarlem as well as some of the offbeat things to do in Haarlem.
Author bio
Samantha Karen is the founder of the travel bog Sam Sees World. She is a millennial traveler on a mission to seek the new and unknown so she can document her experiences and inspire others to explore this wondrous world. Her objective is to provide valuable information on the best things to do, see, eat, and experience while traveling and getting some good Instagram photos along the way. Follow her travels on Pinterest and Instagram as well.
More fantastic Netherlands articles: