The first 12 hours of your holiday can make or break the entire trip. Just like organizing your home, it is crucial to plan your travel right to set the stage for a memorable vacation and to reduce associated stress. Whether you are flying, taking a bus, train, or traveling by sea, prepare your travel in advance.
Are you traveling with your spouse, with the entire family or with work colleagues? After choosing your destination, write down an itinerary of all possible activities based on the interests and physical ability of your companions.
The following travel tips are guaranteed to make your holiday travel memorable and stress-free; and just like organizing your home, a little planning with a bit of organization will make your time spent more enjoyable!
Purchase Travel Insurance
Covering all travelers in your party is perhaps the most important step when preparing your vacation. Purchase affordable yet comprehensive coverage from the most reliable insurance agencies in your city.
Ensure that your travel insurance plan covers all common risks associated with traveling. Examples are injuries due to personal accidents, trips, falls, and incidents of professional negligence. Others are loss and damage to personal belongings.
Pack Enough Personal Supplies
Travelling can be stressful, especially where children and senior citizens are involved. For this reason, pack all relevant supplies for everyone. Amounts may range from diapers for babies to medication for your aging parents.
Almost all airlines and tour companies have food and refreshments as part of the vacation package. However, it is prudent to bring your favorite snack to boost your mood and keep your spirits high. Avoid alcohol, especially when traveling in the heat of the day.
Bring Your Phone, Camera & Internet Access
As you set out on the journey, take selfies with your family or friends. Set the photo as your phone's wallpaper, as this could come in handy just in case you need to identify your phone among many others.
Have your camera ready to take videos and photos of all the sights and sounds along your journey. It is essential to stay connected with your loved ones, especially if you are traveling continents away. Internet connection tells you the weather, traffic, and other important news. Additionally, purchase local SIM cards for remaining in touch with people back at home.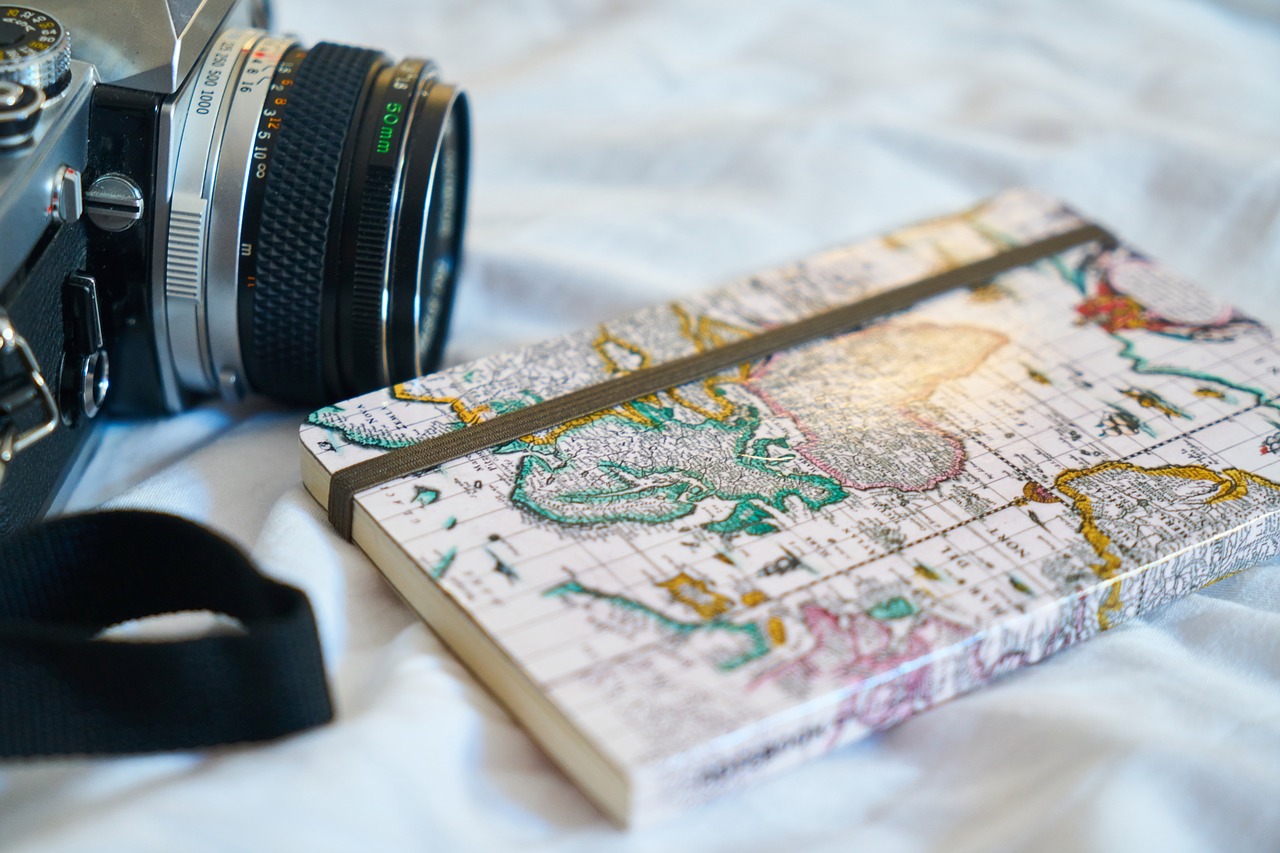 photo source
Hire A Travel Guide
Many vacationers these days like to travel independently, but hiring a travel or tour guide is still a great idea. Guides know the local weather, terrain, dialect, and landscape. They know when and where you will see an array of wildlife. They are also aware of the best spots for swimming, kayaking, camping, and rock climbing, among other fun activities.
Where you would have taken a dangerous trail, tour guides will caution you. More importantly, they can act as valuable interpreters if you do not understand the local language, yet you urgently need to communicate.
Bring Enough Money!
Don't we all need convenience and ease of purchasing things when traveling? Remember to bring your internationally accepted credit cards. Research and take note of the costs and transaction fees when you are paying for products and services abroad.
Cash is usually not preferred when you are traveling. While it may get lost or stolen, some tourist spots only accept digital transactions. However, if physical money tickles your fancy, find how and where to exchange your cash to local currencies.
Whatever payment option you prefer, have enough money for the basics as well as for unforeseeable circumstances. When budgeting for holiday travel, consider buying supplies when you reach your destination as opposed to packing too much baggage that could cost you more.
Take A Rest
You cannot wait to get to your final destination. However, this should not cause you to rush the whole travel experience. Take healthy stops during the journey, especially if you are touring a new place.
While at it, take pictures with your loved ones or travel colleagues. Send these photos to people back at home or on social media. Indulge in the sights and sounds along the trip while preserving the delightful moments for posterity.
Be Prepared To Deal With Delays
Airports are notorious for losing travelers' baggage. For this reason, have enough time to transition from one itinerary to another. Nobody likes delays, but that these could characterize your vacation travel, especially if you are going to a highly preferred destination.
Have an alternative means of travel when your original plan backfires. No matter where you are vacationing, be so flexible that you can adapt to changes in your travel plans. For example, be open to hailing a taxi if your appointed traveling company comes across logistical challenges.
Keep Your Mind and Eyes Open
Many people travel without knowing what to expect. Instead of sitting there idly, take time to create connections with fellow travelers and people around you. Talk to your driver or tour guide, and learn a few words of the local dialect when you make stops, sample local delicacies to excite your taste buds.
Walk in the shoes of the locals to enjoy the trip best. Eat, drink, play, and sleep just like a native to fully immerse yourself in the destination's delights. Whether you are driving, walking, or cycling, always give the local people and animals the right of way while observing your manners to avoid confrontations.