Ibiza, Spain is known for being the party capital of the world, and boy, does it live up to its reputation. However, it is also so much more than that. Ibiza is at the heart of Spain's Balearic Islands and it is absolutely stunning, comparable to the Maldives as far as beautiful beaches and sunsets go.
Here are the things to do if you can only spend two days in Ibiza. As you can see, there are numerous activities in Ibiza to enjoy – so you may end up wanting to stay longer here.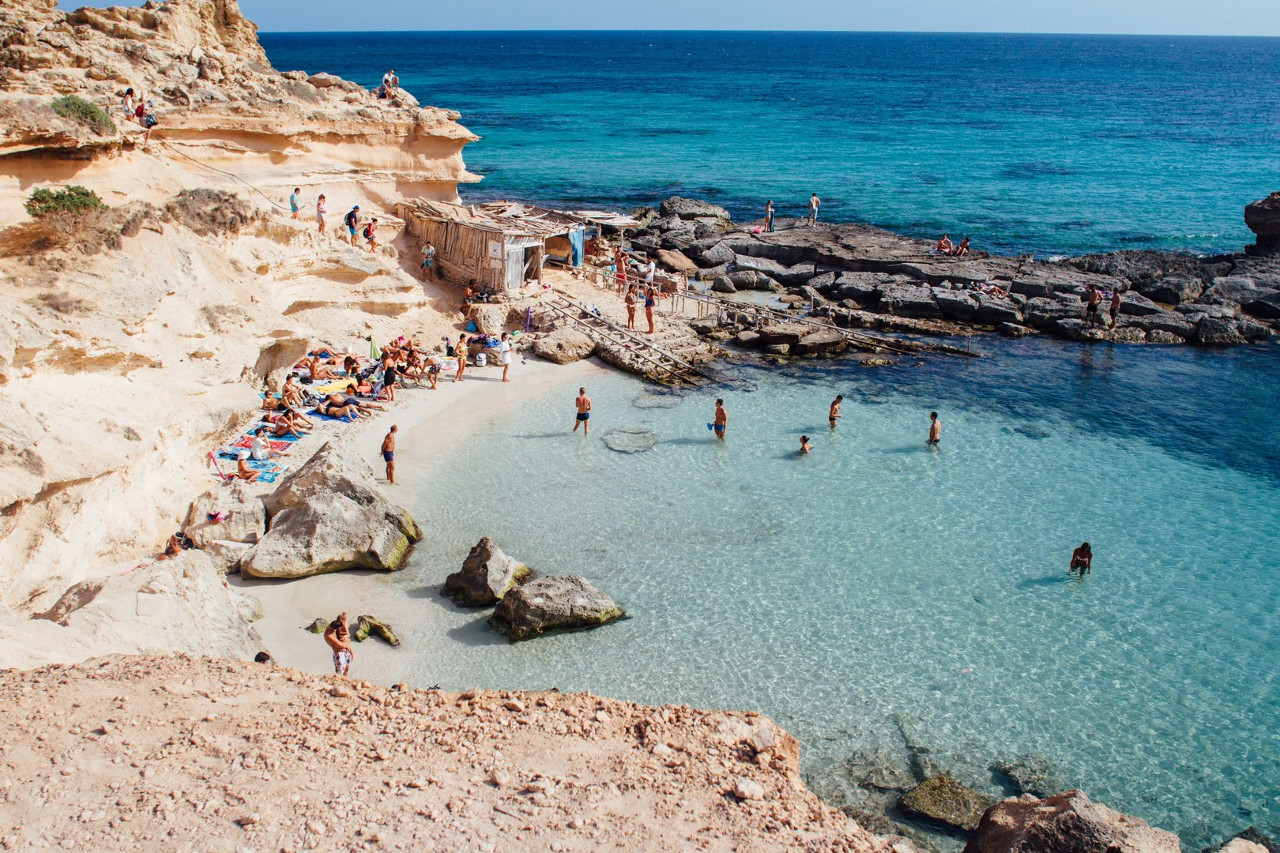 Nightlife
This is the elephant in the room, so let's get it out of the way. Yes, if you come to Ibiza then you should spend at least one night out on the town enjoying the legendary nightlife that the island has to offer.
Perhaps venture out to the most famous dance club in Ibiza, Es Paradis. It won't disappoint! Whether you want to dance the night away or just check out the scene for a bit, Es Paradis is an excellent choice. Many people end up spending about 2 hours there before retiring back to their hotel. Some want to go on a hike to Sa Talaia, the highest point in Ibiza, the next morning so they have a bedtime.
Sun & Sea on a Yacht
Ibiza is picturesque and it becomes even more so when you see the island from out at sea. You can rent a yacht charter in Ibiza and just hopp to some of the other islands around the Balearic Sea such as Menorca, Mallorca, and the lovely Formentera.
The experience is like a dream, and you can even make your own dinner since the yacht has a kitchenette!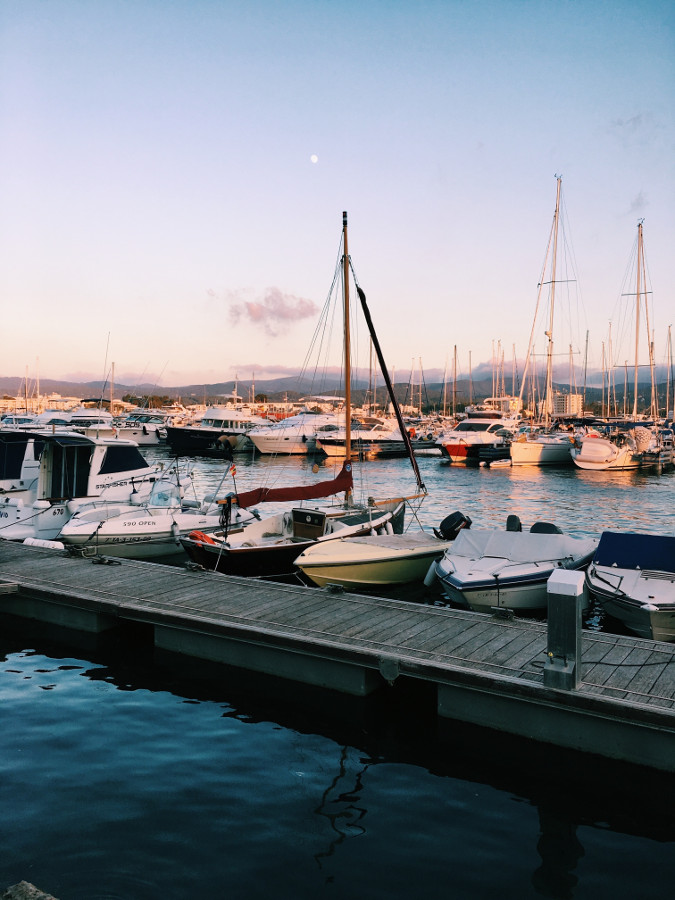 Hippy market
Ibiza has several different hippy markets that are open usually from April to October, so be sure to check if it is open during your stay. The best known hippy markets are Punta Arabí Hippy Market, open on Wednesdays, in Es Cana and if you happen to be around on a Saturday, then perhaps the Las Dalias Hippy Market in San Carlos is the choice for you.
Both markets have all sorts of interesting art items and souvenirs. You can also dress as a hippie and get your photo taken.
Sunset Strip in San Antonio
You can't stay in Ibiza without visiting the Sunset Strip in San Antonio. It is an excellent place to go for a stroll and view the sunset, though the island is littered with excellent sunset-watching points. This is a great area to have lunch, grab a coffee, or a drink.
The most well-known restaurants here are Cafe Mambo and Cafe Del Mar, but they can be a bit pricey for some. So either grab a drink and forget about the money, or enjoy the sunset with an ice cream. You get the all around experience of the Sunset Strip but at a fraction of the cost!
Caves
So this is where it gets interesting. Ibiza has beautiful nature and its caves are definitely one of the places to visit if you want to escape from the busy crowds along the Sunset Strip.
The Cueva Can Marca in Puerto San Miguel is stunning and prove to be a nice relief from the hot summer sun!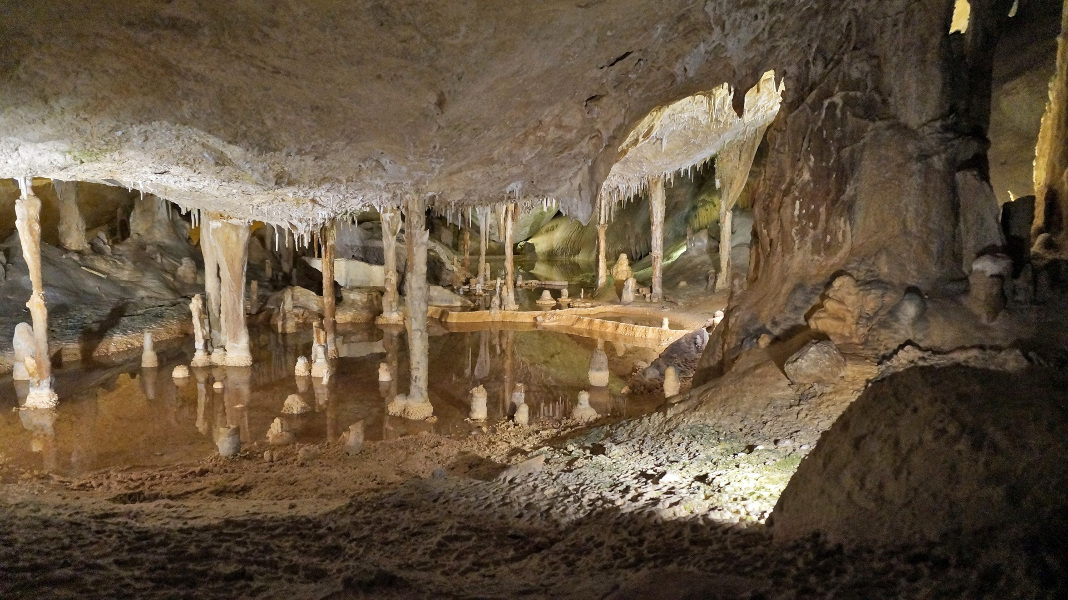 Old Town
Definitely do not forget to explore the Old Town of Ibiza. Ibiza has a lot of history and in the Old Town, you can discover some of it via the gothic cathedrals and cobblestone streets and alleys. It is beautiful and has a lot of charm and character that many often forget to seek out on this wonderful, white island.