Bristol is a city my husband visited a few times, with his job. He liked it, so today I'm inviting you to read this insider's guide to Bristol, England to discover the best things to do in Bristol, off the beaten path things to do in Bristol, where to eat in Bristol, where to stay in Bristol, and valuable tips for Bristol from Justine from Wanderer of the World. This guide is part of the free travel guides series on this blog.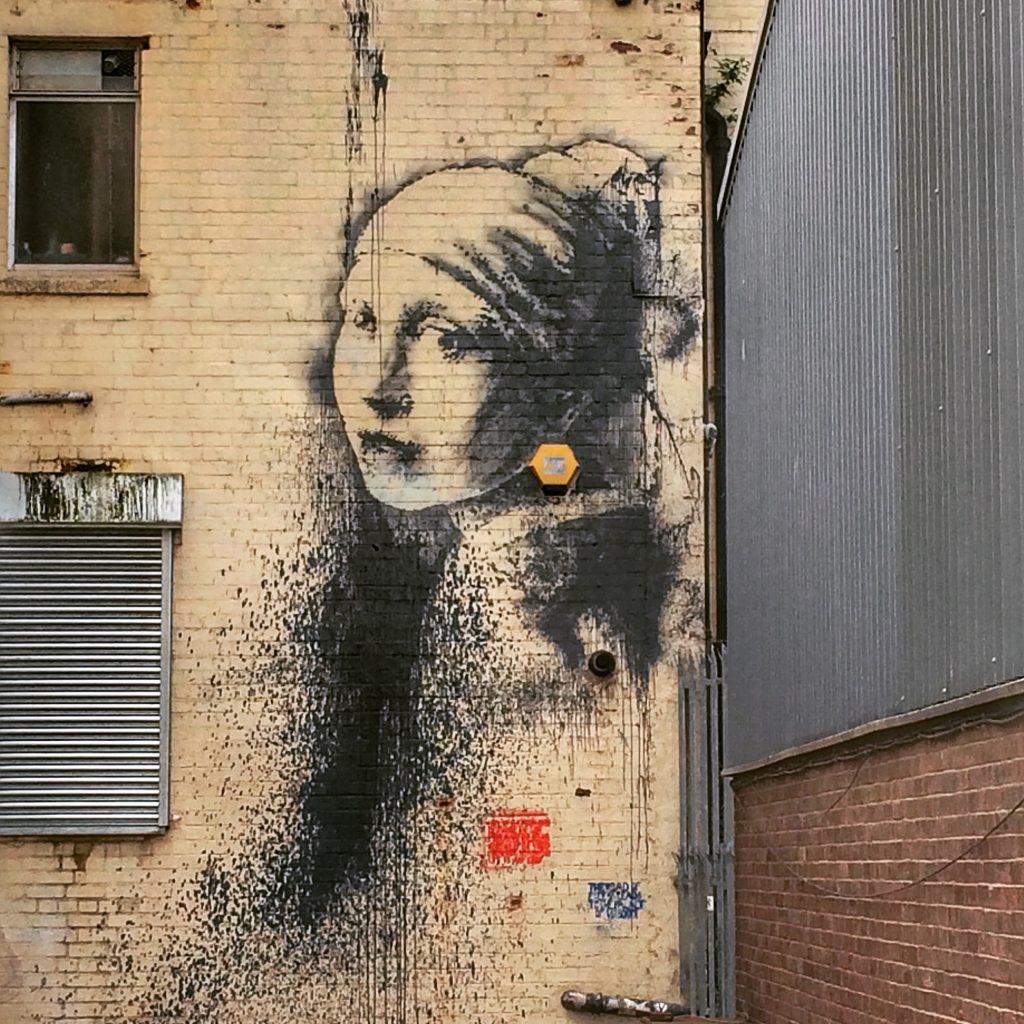 Insider's guide to Bristol, England
Bristol in the South West of England is such a colourful and vibrant city, with a thriving port and harbour at its centre. World-renowned street artist, Banksy also originated in Bristol, meaning you can find many of his earliest (and lesser known) masterpieces all over the city.
Today, Bristol is at the heart of the "hipster" culture, providing plenty of coffee shops, vintage and retro boutiques and green parks. Here are the best things to see in Bristol.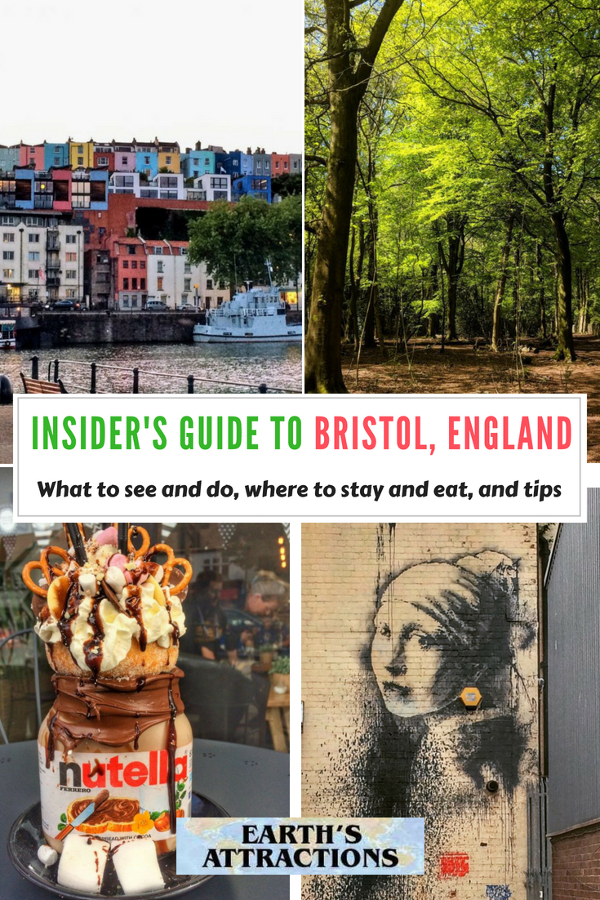 Top things to do in Bristol
There are many top landmarks and attractions that any first time visitor to Bristol must-see, including:
Cabot Tower
Free to enter and offers 360-degree views across the city and surrounding countryside. You need to have a head for heights!
Clifton Suspension Bridge
World famous and one of Brunel's masterpieces, this is a must.
I'd recommend heading to Leigh Woods, which provides you with unique views of the bridge and nearby Avon Gorge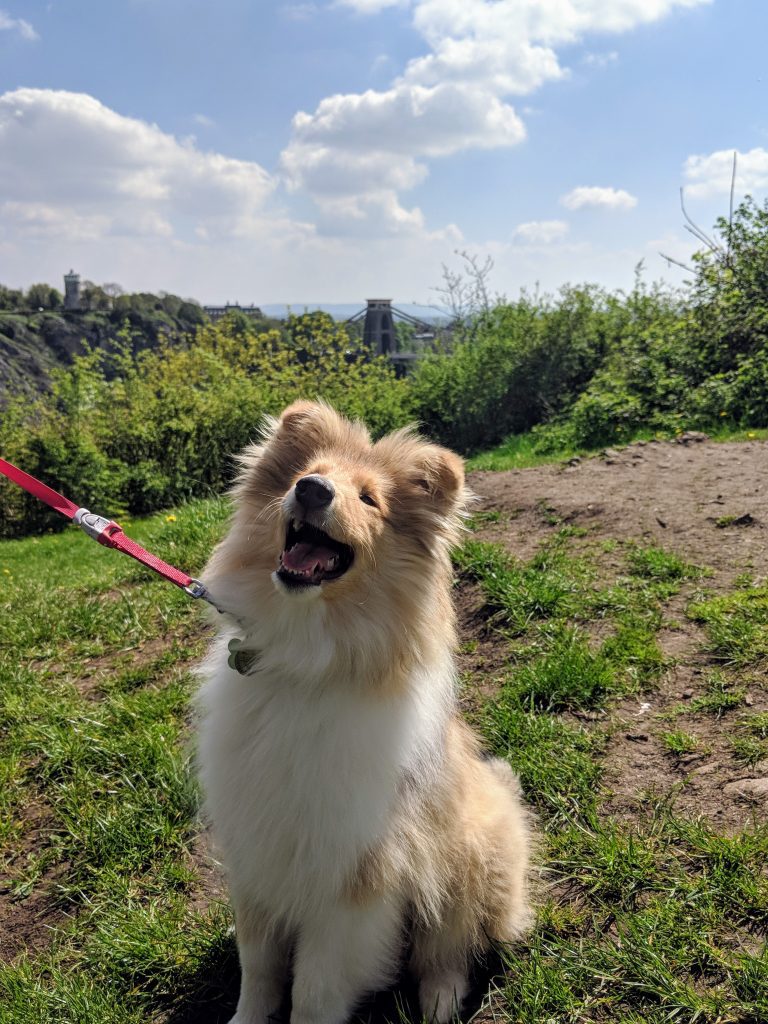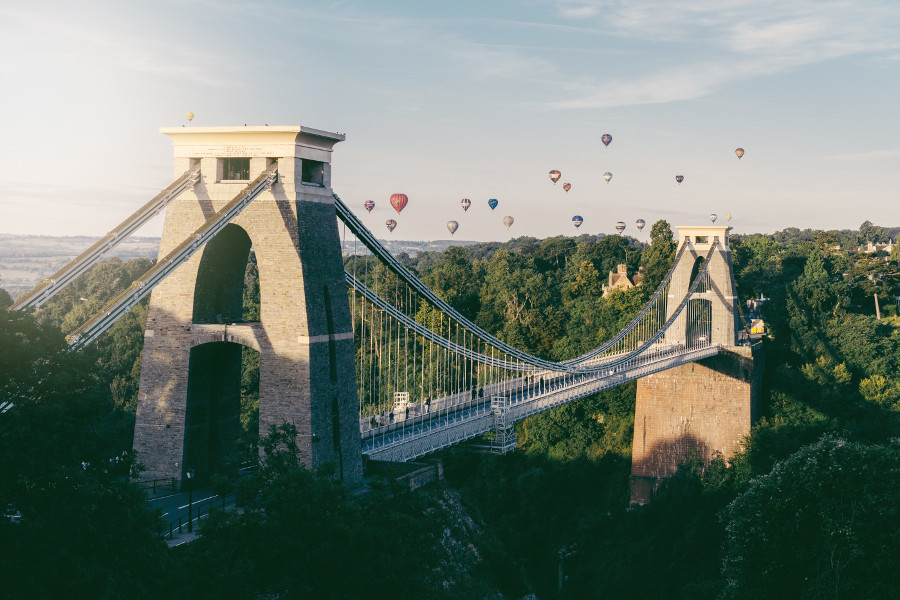 (image source)
Harbourside
One of Bristol's draws is its popular port and harbourside and it's not to be missed. Head here to watch the boats go by, or just grab some ciders and sit in the sun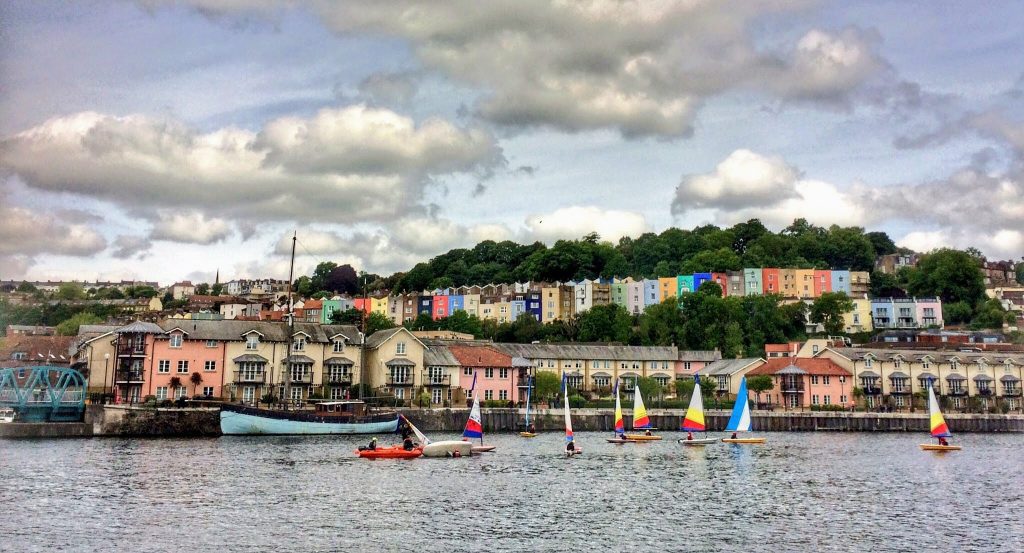 SS Great Britain
Another Brunel masterpiece; the SS Great Britain is fun to explore, and it's always hard to believe that this ancient ship made frequent journeys all the way to Australia from Bristol. One of the top things to see in Bristol, UK.
Banksy artwork
Found throughout the city, your best bet would be to embark on a free or self-guided walking tour to see all of the best Banksy street art pieces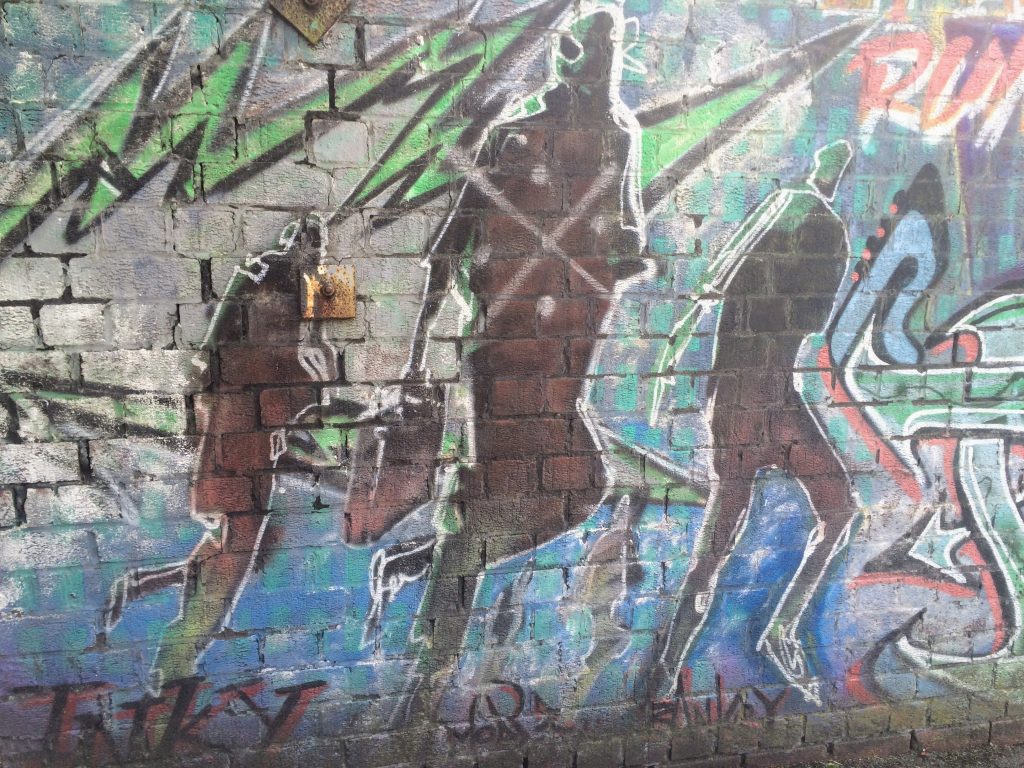 If you're visiting during the summer months, I'd also recommend checking out the many free festivals such as the Harbourside Festival and International Balloon Fiesta!
As you can see there are a lot of things to do in Bristol in summer and free things to do in Bristol.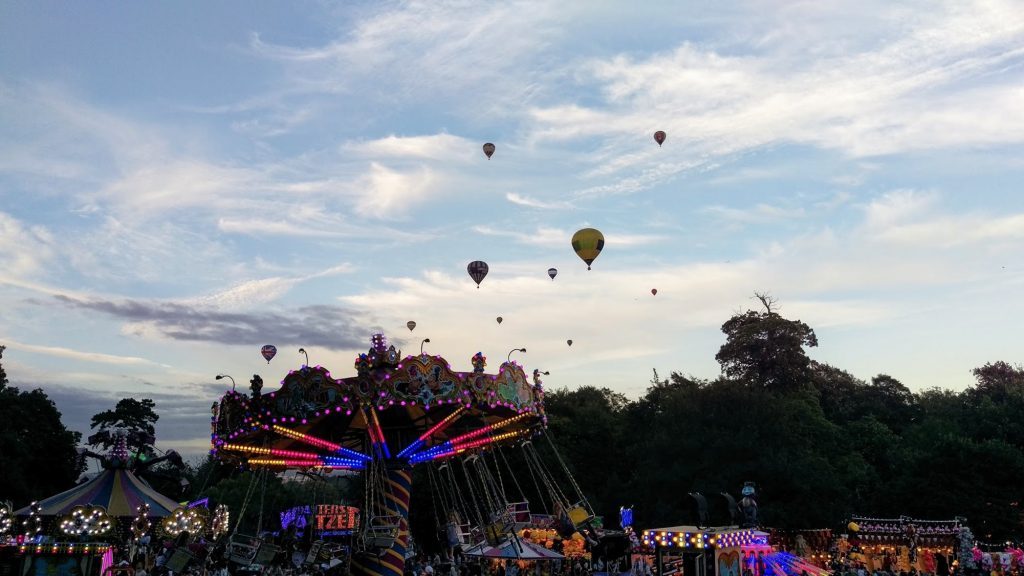 Bristol Off the Beaten Path
To get off the beaten path in Bristol, here are my top suggestions:
Cox and Baloney Tea Shop
Found along Gloucester Road, this tea shop serves some of the best afternoon tea in the city. They even let you choose from 14 homemade tea varieties!
Gloucester Road
When walking the length of Gloucester Road, you'll be struck by just how many independent shops are found here, providing you with everything from locally-run bakeries, to vintage boutiques, to music stores and second-hand bookshops.
The Beehive Coffee House
Found within Downend, one of Bristol's lesser-known suburbs, is The Beehive Coffee House.
This was one of the first places in Bristol to jump on the "Freakshake" trend and is an absolute treat.
Get here early on weekends or you may be fighting with locals over tables.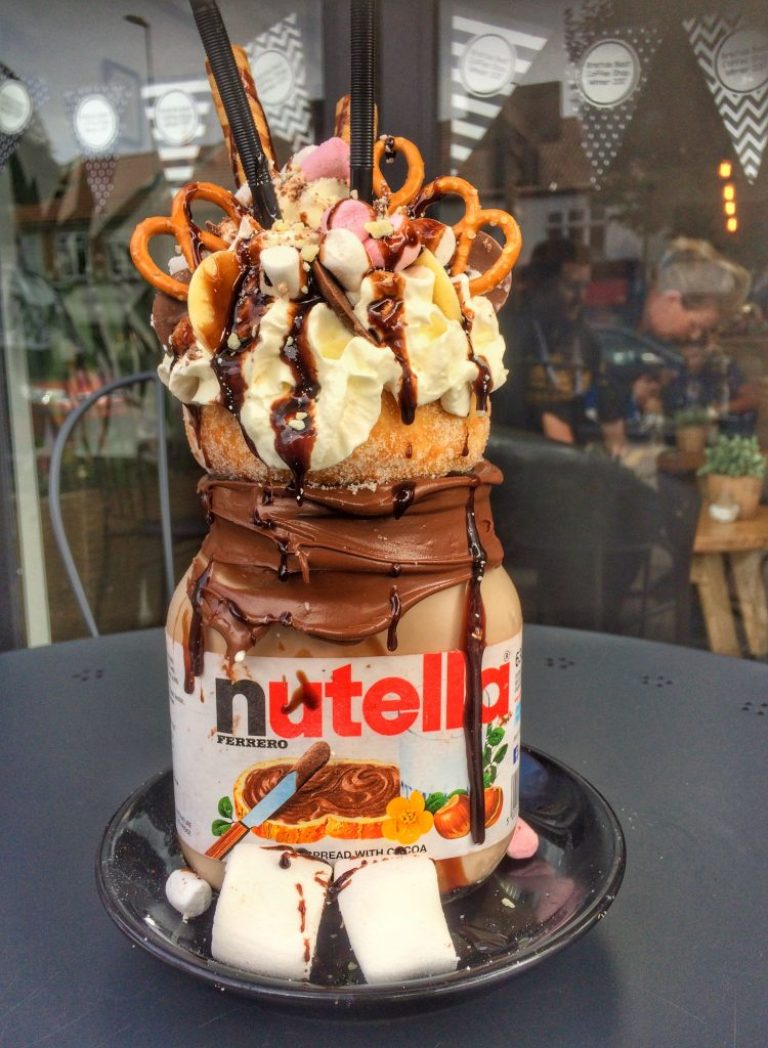 Pirate Bay Adventure Golf
No trip to England would be complete without playing some miniature / crazy golf, and Pirate Bay is the best one in Bristol by a mile!
They even have some of the holes on mini islands that you have to pull along a boat in order to get to – lots of fun and one of the best things to do in Bristol, UK!
Beese's Riverside Bar
Only open during the spring and summer months, this is a very unique spot in Bristol.
You have to catch a boat across a river to get there, and it provides great riverside views, food, and drinks.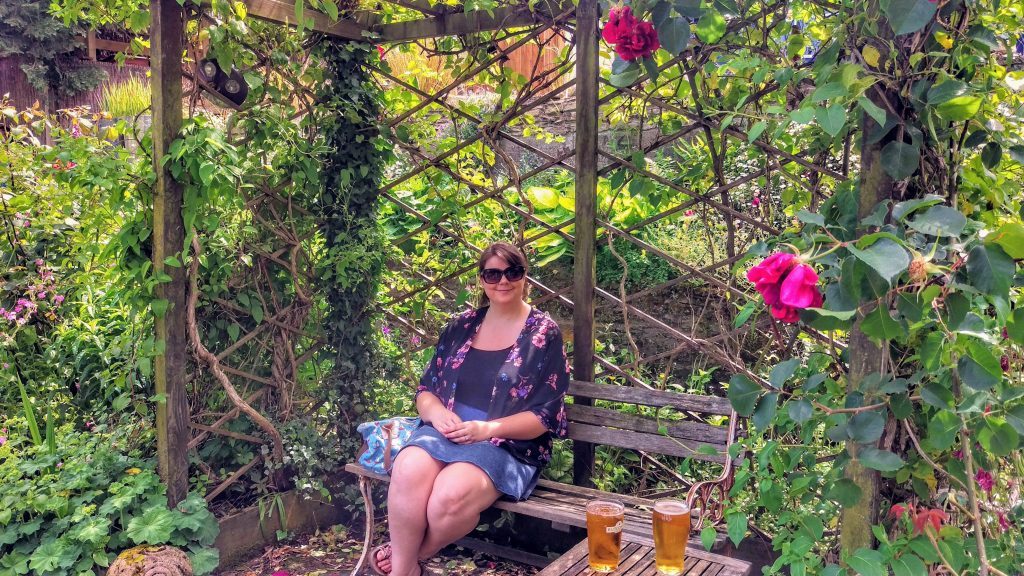 Where to eat in Bristol
Bristol has a lot to offer in the way of food. Coming out of the "hipster" trend that's found here, you'll be able to find all kinds of options. Here are some of my top recommendations of places to eat in Bristol:
ZaZa Bazaar
Found along the Harbourside, this all-you-can-eat buffet serves cuisine from around the world. Come here at lunchtime to get a cheaper meal.
Cox and Baloney
As mentioned above, this is the best place in Bristol for afternoon tea.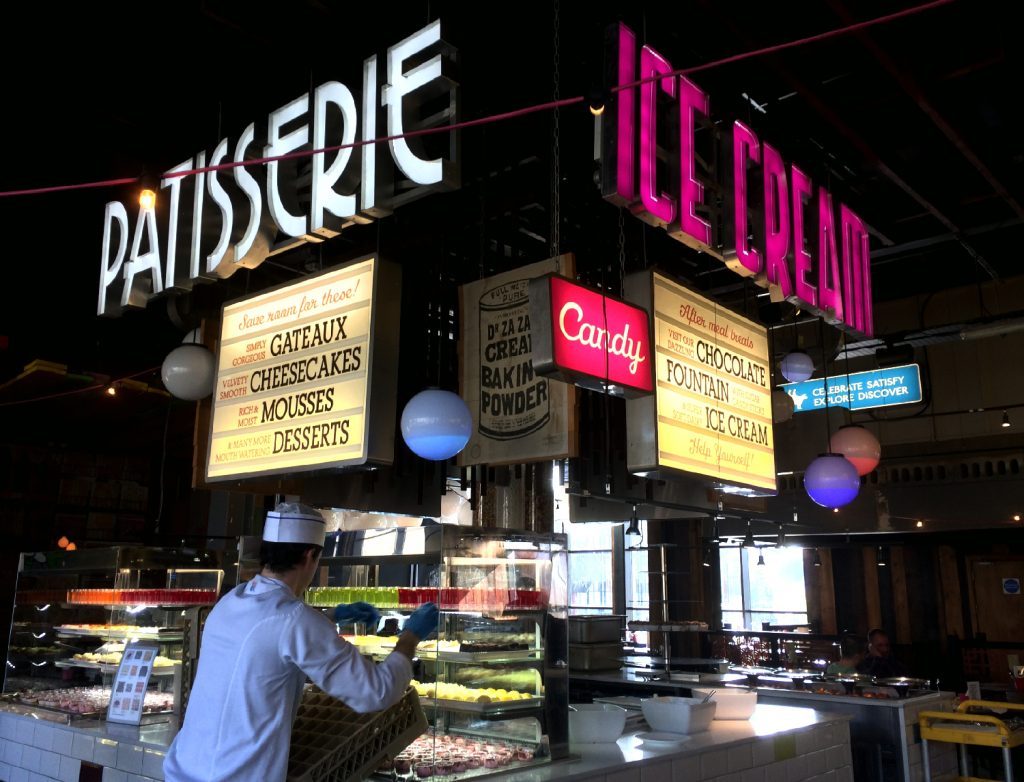 St Nick's Market
A street food market selling everything from sausages to pies, to falafel, and is a big hit with locals and tourists alike.
Pieminister
Born out of Bristol, this pie shop serves some delicious combinations. Make sure yours comes with gravy and mash for the complete "Pieminister" experience.
Where to stay in Bristol
Bristol has a lot of great hotels on offer to suit a wide range of budgets. But if I had to recommend just a few, then I'd go for:
The Bristol Hotel
Great waterfront location, and places comfort and relaxation at the heart of their service with duck down duvets and generous check-out times.
Berkeley Suites
When you need a special apartment in Bristol, this is where you come. Every suite is decorated differently, which means each visit is unique.
Bristol Harbour Hotel & Spa
Great city-center location, and comes complete with a spa. But what makes this hotel extra special is that it's in a very grand building that used to be a bank!
Tips for Bristol
Bristol is a pretty safe place, although as with most cities, you should be aware of potential pickpockets and petty criminals. There is also quite a large population of homeless people here, who are nice enough, but is something worth knowing about ahead of your visit.
Best time to visit Bristol
I've already mentioned that it's a good idea to time your trip to coincide with the Harbourside Festival (usually mid-late July) and the International Balloon Fiesta (usually early August).
Another great time to visit would be in December as you can see the German Christmas Market come to town, which is huge and well worth it.
Some locals may try to persuade you to visit the Cribbs Causeway shopping centre during your trip to Bristol, but I'd advise against it. The shops are good, but there's a lot more choice in the city centre itself and at better prices.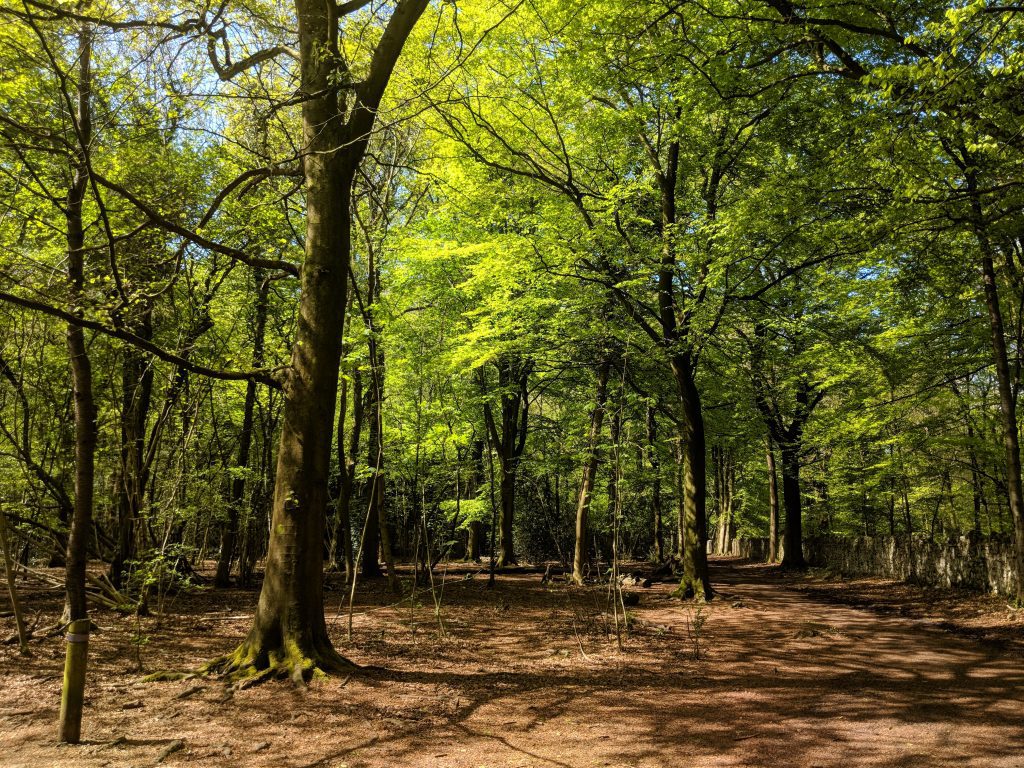 Conclusion
However you decide to spend your time in Bristol, I'd always recommend it as a great weekend or mini-break destination. When you visit, you'll be struck by how colourful, vibrant and unique it is – enjoy!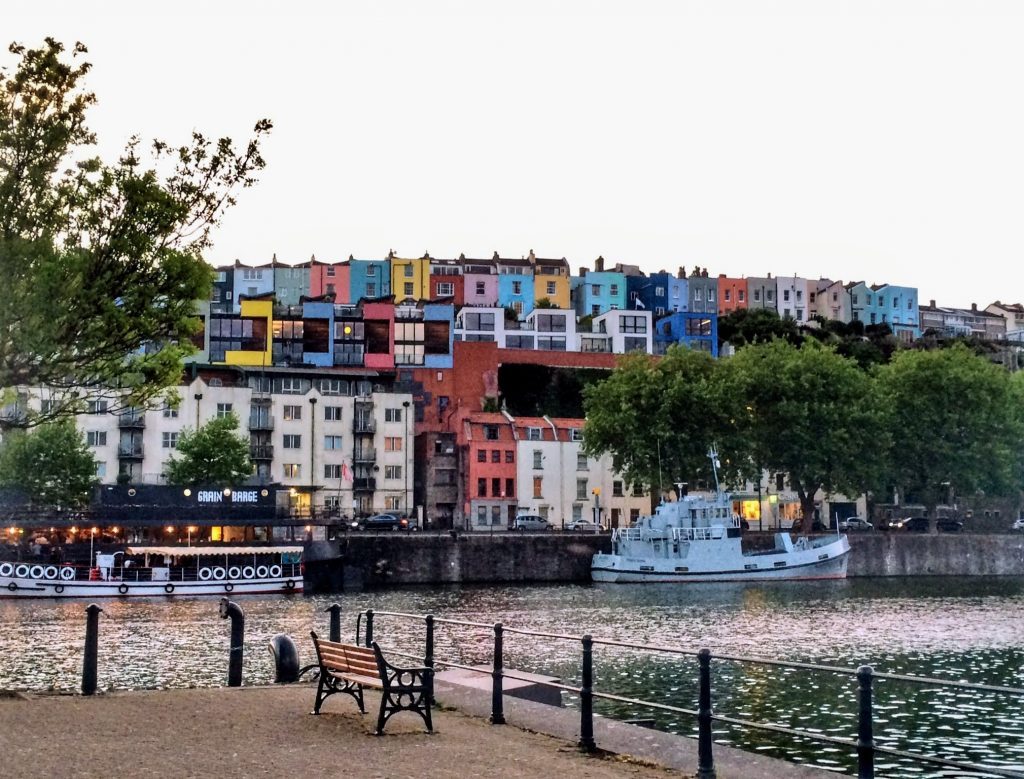 About the author
This guide was written by Justine Cross from a female travel blog, Wanderer of the World. When not exploring every inch of her hometown of Bristol, England, she can be found roaming the rest of the UK and Europe with her fiancé, Scott and her Rough Collie puppy, Kai. Follow her travels on Facebook and Twitter.