disclaimer: this post contains affiliate links, which means I may earn a small commission (at no extra cost for you). Read our Terms and conditions for more details.
Planning a trip to Phoenix Arizona soon? Here's a comprehensive travel guide to Phoenix Arizona to help you make the most of your visit here. This guide to Phoenix, AZ is written by Aireona Bonnie Raschke from Night Born Travel and it includes the best Phoenix attractions, several off the beaten path things to do in Phoenix, where to eat in Phoenix and tips for Phoenix.
This guide is part of the free travel guides series on this blog. Use this insider's guide to Phoenix AZ, USA when creating your travel itinerary.
Local's guide to Phoenix, Arizona with the best Phoenix attractions
Phoenix is the capital of the southwestern state of Arizona in the United States. It has a reputation among scientists for being one of the most unsustainable cities in the world, due to its size and its location in the Sonoran desert.
Although it was established in the late 1800s, Phoenix's population exploded after WWII, when cars became commonplace, and thus it is also known for its suburban characteristics.
All that being said, Phoenix is the perfect stop-over for anyone planning on visiting the Grand Canyon, and it is quickly becoming a destination in and of itself, especially for foodies.
Included in this Phoenix travel guide
Phoenix points of interest – famous Phoenix tourist attractions

The Musical Instrument Museum (or the MIM)
Camelback Mountain
The Heard Museum
The Desert Botanical Garden

Phoenix off the beaten path – unique things to do in Phoenix


St. Mary's Basilica
The Rosson House
Pueblo Grande Museum
Mountain preserves around Phoenix
Tempe Town Lake

Where to eat in Phoenix

Phoenix travel tips
The best Phoenix attractions
There are plenty of things to do in Phoenix Arizona and I've included in this Phoenix guide both famous and off the beaten path places to visit in Phoenix. One thing I can guarantee, is that if you go Phoenix sightseeing, you won't regret it!
What to do in Phoenix?
Here are the best Phoenix activities to include on your Phoenix itinerary! These are tailored to various preferences and include both indoor and outdood things to do in Phoenix. You'll definitely find the best ideas to explore Phoenix! Let's start with the famous Phoenix points of interest.
The Musical Instrument Museum (or the MIM)
The MIM is a fairly new museum in Phoenix, but it is listed on Tripadvisor as the #1 attraction here, and I am not surprised.
When this place was being built, I thought the concept was quite silly, as I couldn't imagine spending an afternoon looking at instruments. I was completely wrong, however, and not only is the MIM a great place to spend the day, but is probably one of the most unique museums I have ever visited.
While here, you can learn about instruments and listen to music from all over the world, there is a room to try out the instruments yourself, and there are even concerts played here on a regular basis.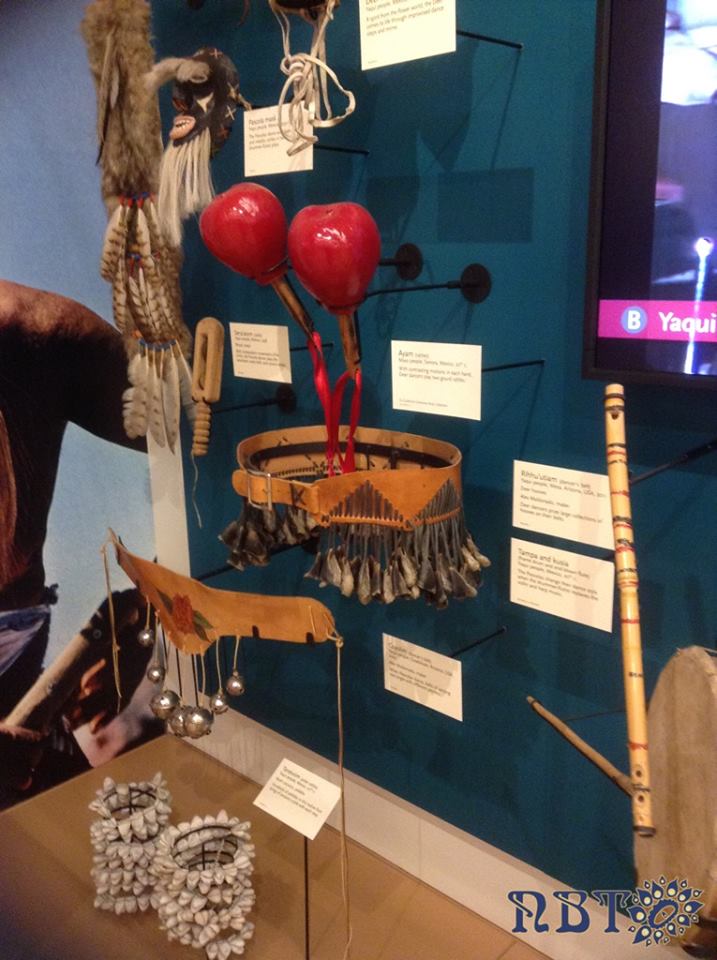 Camelback Mountain
When you fly into Phoenix, you will see Camelback, and the mountain will likely be a constant on the horizon during your stay in the city as well. It's one of the best places to see in Phoenix!
But it isn't just a beautiful landmark; this mountain is a very popular spot for outdoor enthusiasts to get in an urban hike. It is more than a mile to the summit, so the main trail here is certainly a good challenge to anyone looking for a good uphill walk. That being said, people have died on Camelback.
If you decide to visit, do not go when it is hot out. People joke about Phoenix having a "dry heat," but it is a killer heat. Regardless of the season and temperature when you go out, remember that this is a desert and please bring a sufficient amount of water with you.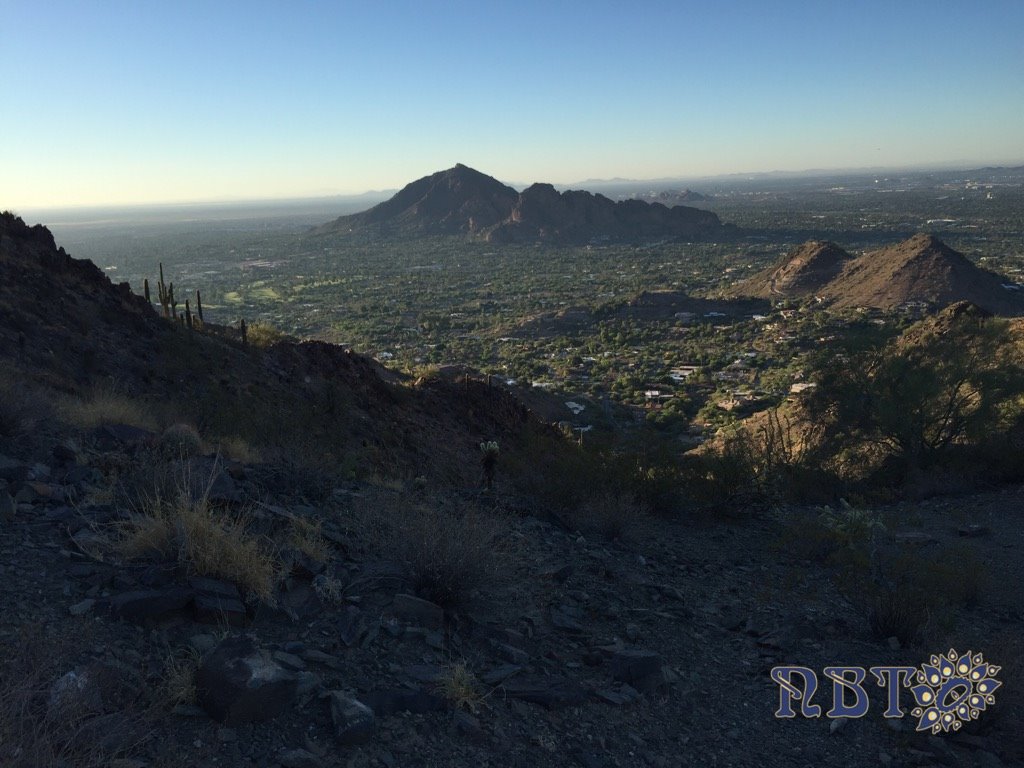 The Heard Museum
This museum on the outskirts of downtown Phoenix features Native American art and lectures. Besides being unique for its focus on the variety of tribes that call Arizona home, the Heard Museum has both ancient and modern art, and it strives to represent the real culture of Native American culture.
If you love art, and you want a taste of the Southwest, I would highly suggest this attraction. You'll like it and keep in mind that is one of the not-to-miss Phoenix points of interest.
The Desert Botanical Garden
There are botanical gardens in nearly every big city that I have visited, and I always enjoy exploring them, but Phoenix really has one of the most unique botanical gardens and one of the unmissable Phoenix sights.
Since the city is located in a desert, it stands to reason that it would be desert plants that our gardens exhibit, even so, this place feels verdant and alive.
Besides a vast variety of well-adapted desert plants, the Phoenix Desert Botanical Garden is often home to art installations, events, as well as a permanent exhibit about southwestern Native Americans.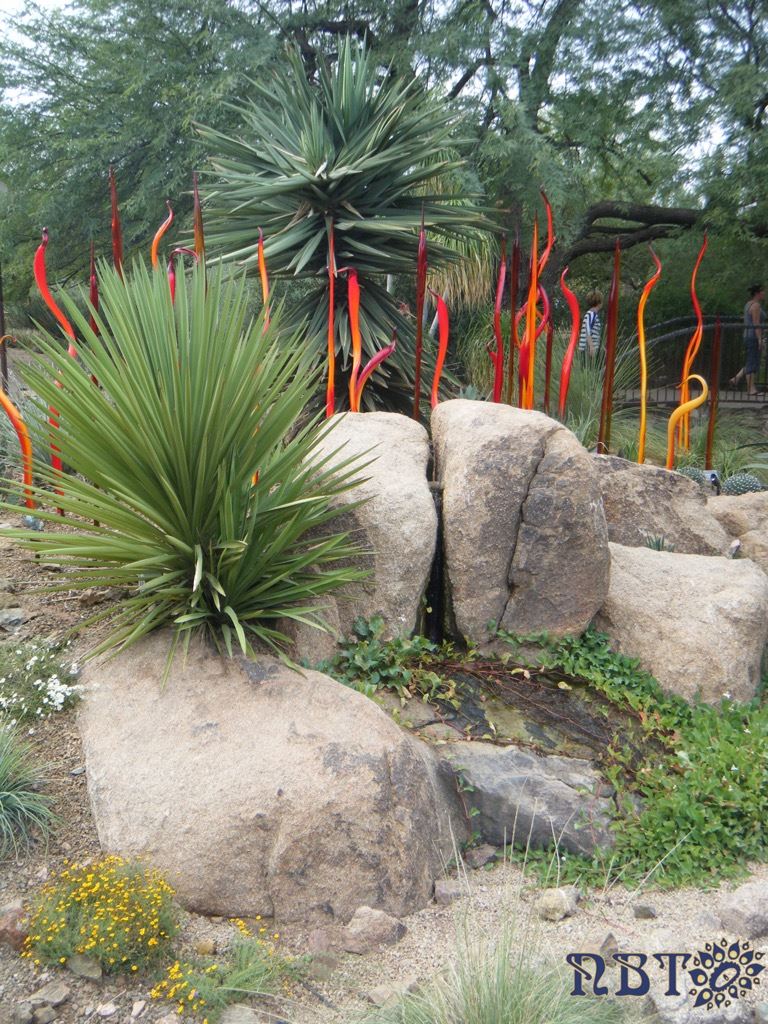 The Phoenix Zoo: This metropolitan zoo can't rival the San Diego Zoo for size, but it is very well known for its conservation work, which is showcased throughout the park. In particular, the Phoenix Zoo helped the Arabian Oryx population rebound, and it is active in a variety of projects protecting different species, especially those from environments similar to Arizona's. Besides that, this zoo has beautiful exhibits of traditional zoo animals, as well as some very special ones like the Komodo Dragon and Sun Bear.
Phoenix Off the Beaten Path
If you plan a longer trip to Phoenix, here are some great off the beaten path activities in Phoenix. These are also both indoor and outdoor things to see in Phoenix so you will definitely find some for your Phoenix vacation itinerary.
All unique things to do in Phoenix in their own way so try to include as many as possible on your schedule.
St. Mary's Basilica
Te St. Mary's Basilica is a beautiful church in the center of Phoenix's downtown. It is a nice place to visit regardless of your other activities, but its location makes it a great addition to an afternoon exploring downtown.
Be sure to visit if you stop by any of the museums in the city, or just take a stroll through the area.
The Rosson House
Looking for more off the beaten path things to do in Phoenix? Located in Heritage Square in Phoenix's downtown, just north of the Science Museum, the Rosson House is a great place to visit if you want to learn more about life in Phoenix when the city was young.
Not only is the building beautiful, but much like the church, it is a great addition to a half-day exploring downtown.
Pueblo Grande Museum
The Pueblo Grande Museum is situated around a site of Hohokam ruins.This is one of the unique things to do in Phoenix Arizona that you simply cannot miss!
The Hohokam once lived in the Valley of the Sun, and their canals formed the basis of the water systems still used today. So, learning more about these amazing people is a must for anyone interested in history, and this museum is a great place to do this, with indoor and outdoor exhibits.
Mountain preserves around Phoenix
Wondering what is there to do around Phoenix? Let me tell you that there are plenty of great things to do, especially if you love the nature!
While Camelback Mountain is Phoenix's most famous preserve, the city has many different mountains for hikers to explore, and many are less busy than Camelback. As you can easily see, there are numerous outdoor things to do in Phoenix – and where to go hiking in Phoenix!

Depending on where you are staying, and how much time you have, feel free to explore any of them. Of course, remember your water and do not hike when it is too hot out.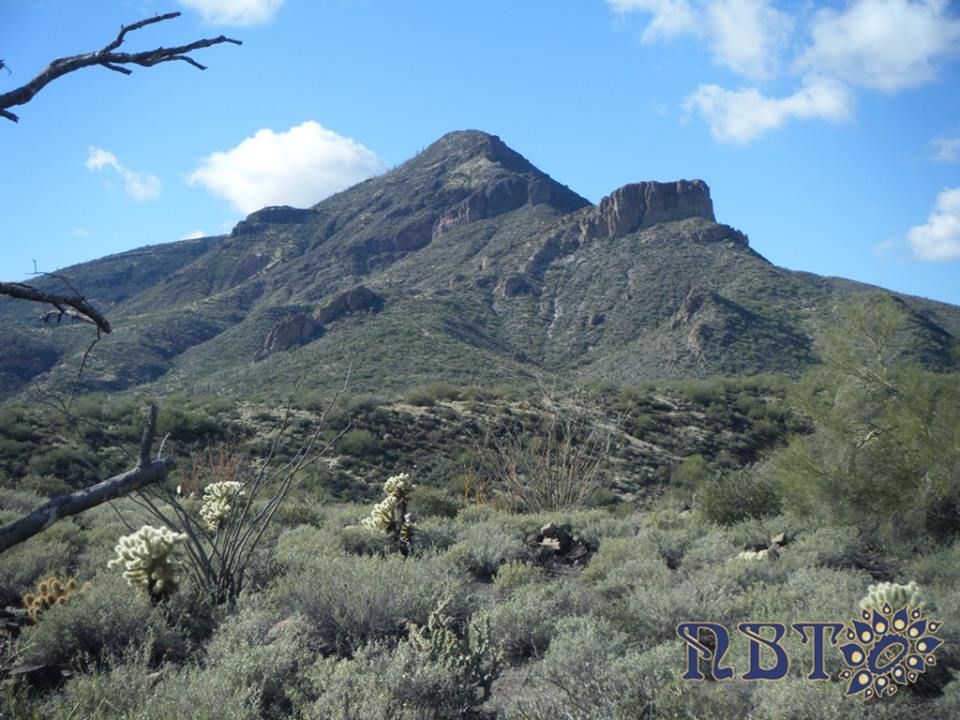 Tempe Town Lake
If you enjoy paddling, and need to stay in the city, check out Tempe Town Lake. This little man-made lake has places to rent kayaks and other small boats, as well as a very nice park to wander through.This is for sure one of the best off the beaten path attractions in Phoenix.
It is right by Mill Ave, which is a great place to walk around and catch a bite to eat. If you have time to get out of the city and want to explore a lake, consider Canyon or Saguaro Lake to the west.
Where to eat in Phoenix
Here is a selection of the best restaurants in Phoenix Arizona. I've included places for different preferences so that you can try different things on your Phoenix trip.
1. Paradise Burger Company: This place has great burgers, and amazing shakes (my favorite so far has been the banana and nutella flavor, but they also rock a variety of surprisingly tasty cereal flavors like Lucky Charms and Cinnamon Toast). They are very creative and honestly, everything that I have had here is wonderful.
2. Original Breakfast House: This little diner in the Paradise Valley area has a super friendly wait-staff, and provides high-quality classics with a little twist here and there. My personal favorite here is the raspberry, chocolate pancakes, but there are more healthy options as well.
3. Cornish Pasty: This place specializes in the pasty, or a savory pastry that English miners used to eat for lunch instead of sandwhiches. Basically, imagine a calzone with any number of delicious fillings.
There is an awesome number of options here and a full vegetarian menu. The Cornish Pasty also has a fairly extensive drink menu, and I can't encourage you to save room for their sticky toffee pudding enough.
4. La Grande Orange Grocery: All the food here is great, and the atmosphere is modern, but casual. My only complaint about La Grande Orange is that they can get obnoxiously busy, and it can be a pain to park, but whether you are after breakfast, lunch, or dinner, they are worth checking out. If anything, grab a cup of coffee here and just enjoy some great views of Camelback.
5. Bootleggers: Located in Old Town Scottsdale, Bootleggers is a great place for meatlovers. They specialize in BBQ, they serve very high quality meat that is carefully cooked, and it shows.
BBQ aside, they also have some of the best tortillas that you can get in Phoenix, as well as an amazingly smooth Apple Pie moonshine.
6. Sushi Station: If you like rotating sushi bars, check this little place out; it is one of my favorites. It is a great, casual place to eat some sushi, and the prices are very nice. Furthermore, I think that they have some of the best salmon in the valley, and it is just fun to go grab sushi off a conveyor belt.
7. Cherryblossom: This little restaurant has both Italian and Japanese noodles and it does great with both. If you love a giant bowl of ramen or udon, but travel with people that like more familiar foods, this is a great option (or if you just want Japanese). They also have a spicy gyoza pot that is to die for.
8. Snoh: Snoh has that nice, finely shaved ice that is so delicious, and they have some super creative combinations and toppings for you to try out. Along with their light and tasty desserts, Snoh offers its visitors a comfortable place to hang out, with fascinating art pieces and a variety of games to play with friends around the table.
9. Sweet Republic: This is your place to go if you want some traditional ice cream. They make their flavors with fresh ingredients, and the taste of all the flavors reflects this. They also have homemade marshmellows that they will roast in a flash for your sundae (or for sale if you'd prefer to snack on them later).
10. Rito's: This is my "hole-in-the-wall" suggestion of the day, as this restaurant is run out of a house, has no indoor seating, and they are only open for lunch. You can tell from the line out the door that this place has great food, however, probably some of the best Mexican in Phoenix.
Tips for Phoenix
Would you like some useful tips for visiting Phoenix? There are my best travel tips for Phoenix and I recommend you taking them into consideration so that your Phoenix trip is memorable.
Renting a car is a must in Phoenix, as our public transportation is lacking. We do have a light rail, but it is very slow, and I would only suggest it for the downtown or Tempe area.
My number one safety tip is to not underestimate the heat. In some ways it is less uncomfortable than the humid heat of Florida and the southern states, but as I have mentioned, it can and has killed people. Avoid the hottest parts of the day if you visit during the summer, and be sure to arm yourself with water.
Phoenix has gotten the reputation of a comparatively boring destination, but it is a city with unique attractions, beautiful hotels, and some really amazing food all over the place. If you are a hiker, a foodie, or a lover of history, this is a great place to visit and explore.
About the author
My name is Aireona Bonnie Raschke, and I am a Phoenix native, a PhD student, and a developing travel blogger. I love seeing the world, but exploring in my own backyard has also been a long-term passion of mine. I really enjoy sharing my home with visitors, and hope to help people get the most out of coming to the desert. Follow her travels on social media as well, on Facebook and Twitter.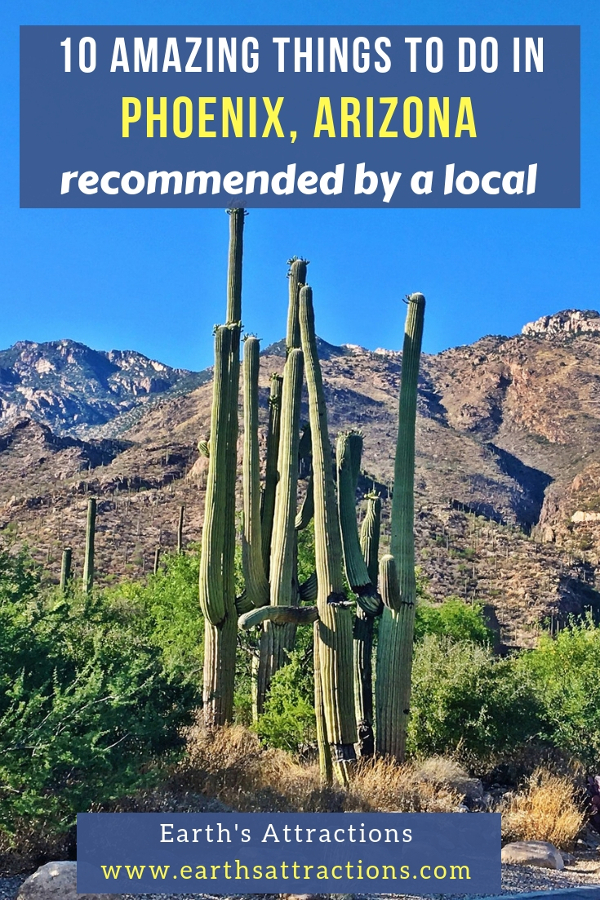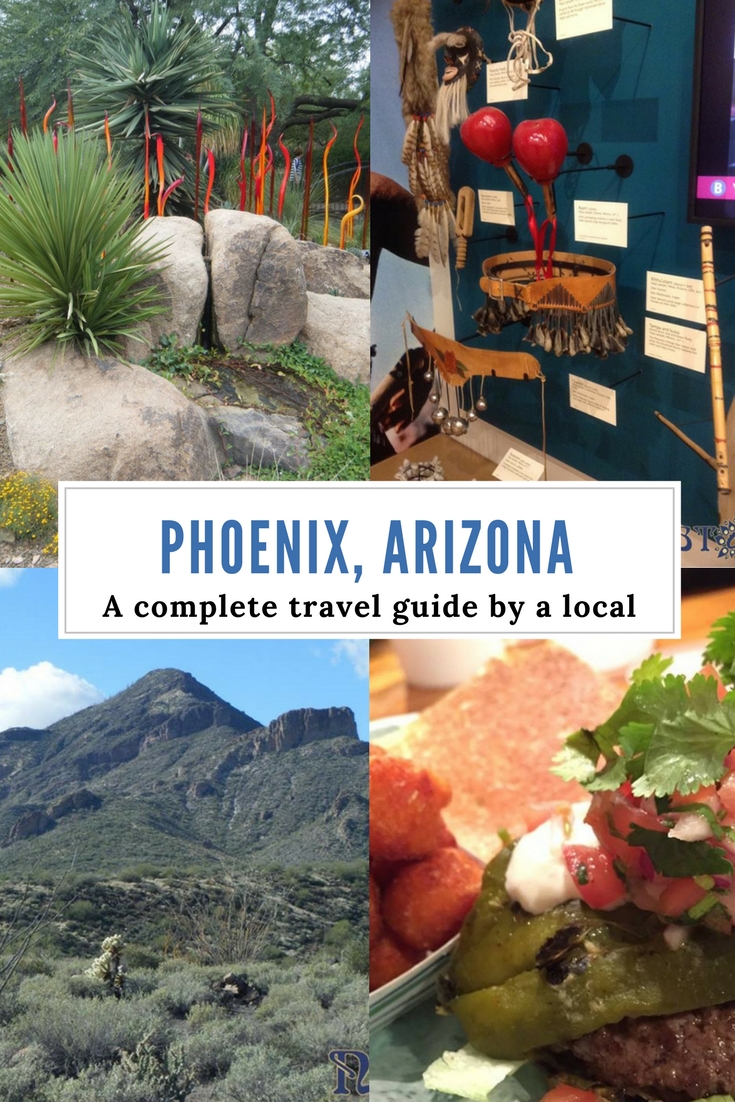 Save
Save