Many people dream of visiting Paris and so did I. A while back I had the opportunity to go to Paris for the first time with my husband. Yes. I couldn't believe it: my first trip to Paris.
I was so excited. Based on my Paris vacation, here are some useful Paris travel tips to help you have a memorable and stress-free Paris experience (no matter when you visit Paris.)
Beware: as soon as you'll book your flight and accommodation, you'll start singing in your head "I'm going to Paris for the first time" – on a repeat. Or at least that was my case. Because… well, I was going to Paris for the first time and how could that not be impressive?
For me, it was a rather short trip to Paris – only 5 days, from Monday to Friday (we arrived there on Sunday evening, 10 PM.) I know, short trips are 2-3 days – and I had 5 in Paris (well 4, as Friday was just the trip to the airport) – but given the numerous things to do in Paris, I felt it was a short trip.
My best first trip to Paris advice
From here comes my best first trip to Paris advice: enjoy each moment in Paris, no matter how much time you have there.
Immerse yourself in everything Paris-related: the culture, the architecture, the spirit, the cafes, whatever you like. Feel like a Parisian for a few days!
It was a short-notice trip to I had less than a week to prepare, plus a lot of paperwork (renewing my ID card, as it was about to expire.) So not a lot of time to properly plan my trip and do my due diligence.
But it was fun not knowing everything, so I was able to let Paris surprise me. And there were some good experiences, and some not so pleasant ones, therefore this article also includes answers to the question: "What should I know before visiting Paris" to help you plan a perfect trip here and have a great time.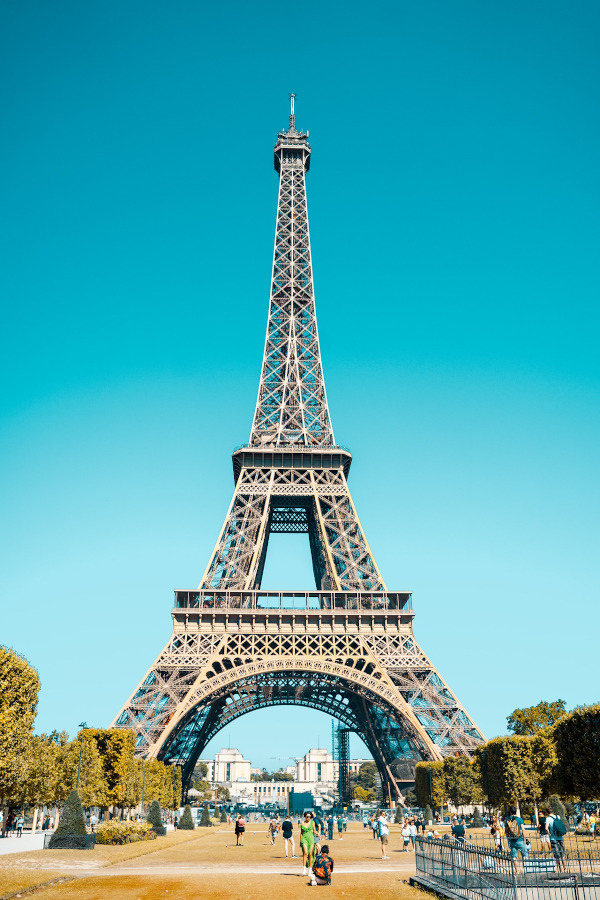 Paris travel tips
So it's time to start the list of tips on visiting Paris for the first time. I'm also including numerous examples from my first trip to Paris so that you can see what you can expect and what can happen in various situations.
Create your Paris bucket list
First things first. Paris is an amazing city with so many wonderful places to visit! To maximize your first time in Paris, create a Paris bucket list first.
Here is a comprehensive Paris bucket list, perfect for first-time Paris visitors.
This will show you the best things to do in Paris for the first time.
Prioritize and create your itinerary
Now that you have a list of the places you want to visit when traveling for the first time to Paris, it's time for a reality check.
You are not going to be able to see them all thoroughly. Because Paris is tempting and because Paris is rich in things to do – but if you don't have a lot of time for your first Paris trip, then you'll need to prioritize.
So it's time to choose what you'll see when you are going to Paris for the first time.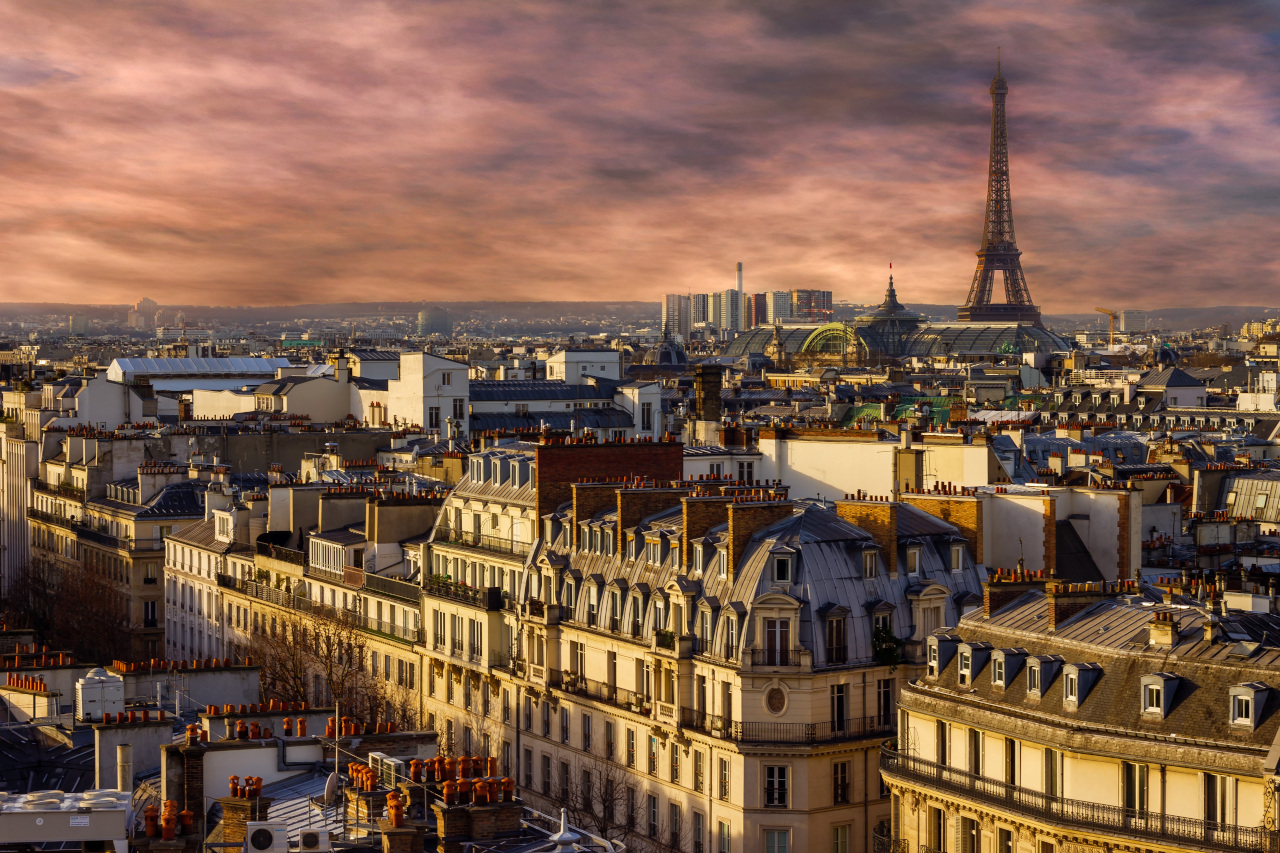 Plan your first trip to Paris ahead
As mentioned, you have to decide what you'll do in Paris on your first visit.
This means that you'll need to choose what Paris museums to visit, what landmarks you want to see, and more. So, another useful Paris travel tip is to create a Paris itinerary so that you can make the most of your first trip to Paris. This article will help you create the perfect itinerary for you.
Going back to Paris, I have to tell you that it was the same for me. I had a lot of museums on my Paris bucket list, I had to choose what I'd see on my first Paris visit and leave others for a later trip.
To save time and even money, another item on this list of first trip to Paris tips is to group the places you want to visit.
See museums, landmarks, off the beaten path attractions in an area. This will allow you to buy a few metro tickets, spend less time in traffic, thus maximizing your first time in Paris.
And If you only have a day in Paris, here's what to do in Paris in 24 hours.
Save money and time in Paris by booking tickets online
Oh, how I wish I knew this before going to Paris! It would have saved me so much time at Musee dÓrsay.
So, yes, another very practical first trip to Paris advice is to check, in advance, if you can book tickets online to the museums you want to visit.
This will allow you to entry faster – and, thus, saving you time. Sometimes, online tickets are also a bit cheaper, so you'll also save money. Success all the way!
Check to see if you need a Metro Pass or a Museum Pass in Paris
Now, I've mentioned buying tickets to museums and to the metro. But, if you stay a bit longer in Paris and plan on visiting many museums, then you should check if a Metro Pass and a Museum Pass would be a better choice for you.
So, if you are still wondering what to know when traveling to Paris for the first time, is this: discover if using a pass would save you time and money.
I'm a big fan of such passes as often they can bring you a lot of saves. I admit I didn't need either one for my first Paris trip, but it all depends on how long you stay there and where you plan on going and what you want to see.
Book enough time for each place you want to visit
I know, it's tempting to do and see as much as possible. And this, sometimes, means not being able to truly discovering each place.
So one of my best Paris travel tips is to book enough time for each attraction. For instance, the Louvre – the most visited museum in the world – takes days to be discovered. I only had one day and somewhat rushed through it.
But if I'd booked only 2-3 hours, then that would have definitely not been enough to see this beautiful museum.
In fact, I spent another day at Musee d-Orsay. Yes, it's a lot smaller, but it is home to many painters I wanted to discover. So I took my time, enjoyed each room, admired the paintings, listened to the audio guide explanations.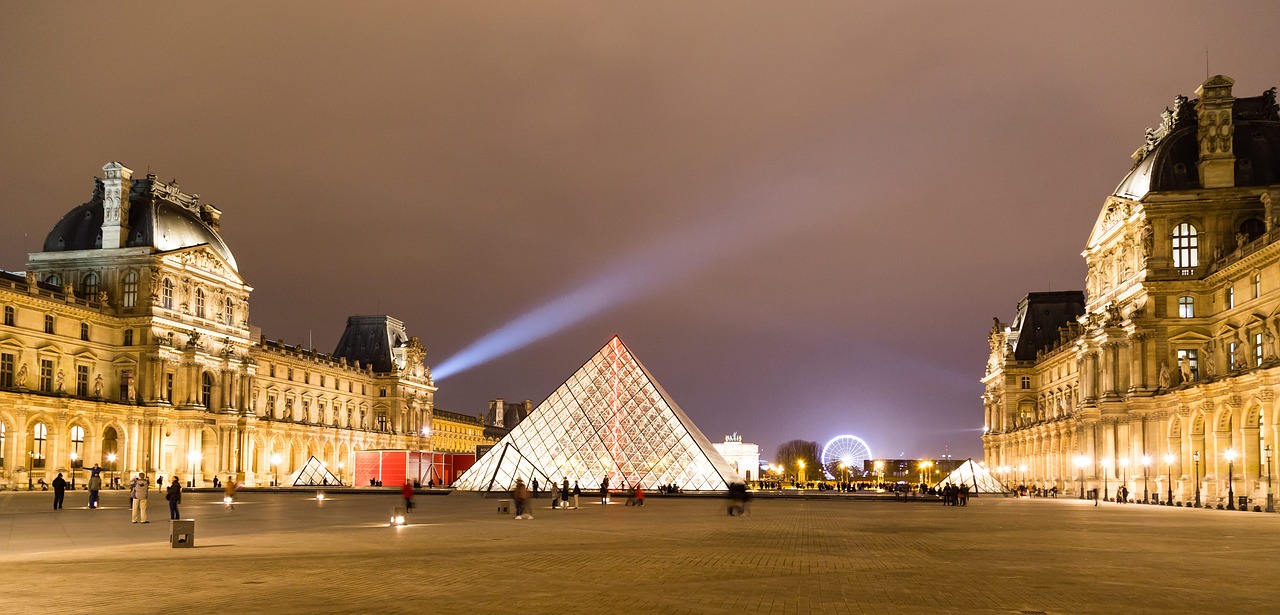 Buy guided tours or audio guides in Paris
Another thing I recommend is to book either guided tours or at least an audio guide. These are especially useful if you're not too familiar with that place, but even if you know a lot of things, you'll still discover new information.
Obviously, audio guides are cheaper and you can listen only to the details you are interested in. Regardless, buying an audio guide, especially at museums, remains one of my top Paris tips for first-time visitors.
Wear comfortable shoes in Paris
As you'll do a lot of walking, make sure you bring comfortable footwear. As I visited early spring, and it was colder, I had comfortable shoes with me.
That was great, as my feet didn't hurt – and if you bring comfortable footwear, nor will yours and you'll be able to just enjoy Paris.
Have a map for your first trip to Paris, France
Take one of the free Paris maps from the hotels and use it.
If you don't like "traditional" maps, create an itinerary or save a map for offline use from one of your favorite travel apps.
Having a map will make getting from one place to another easier.
The best part is that if you didn't create a Paris itinerary in advance, you can choose the places that you want to visit based on that map. You go to one place, and you'll see many other interesting things to do in the area.
Have a data plan active when visiting Paris for the first time
I can't stress this Paris travel tip enough. True, nowadays the data cost is cheaper – especially if you come from Europe.
When I went there, the cost was very high and I didn't have such an option activated or an data plan active. And, boy, I sure would have used one!
For instance, at some point, on a rainy day, my nose was blowing. I needed tissues, but I didn't take any from my bag. So I wanted to buy a pack.
Now, usually, people understand English. But not everyone. So after in one supermarket I could only find a pack of 16 tissue packs to buy… I went to a pharmacy. There, they didn't understand English. And I had forgotten the French word for tissue.
I tried to explain – but they ended up recommending me some patches that will stop a nosebleed.
Yeah, funny up to a point – the one in which I still needed a tissue and didn't have one.
Therefore, remember this Paris travel advice: have a data plan active on your mobile! You may never know when you need to go online!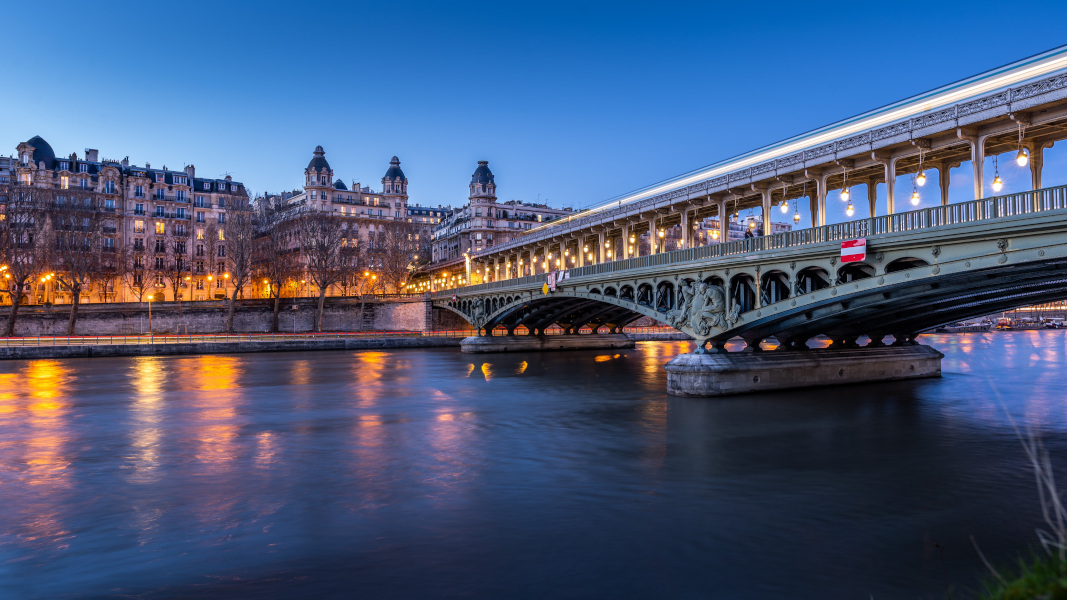 Medicines can only be found in pharmacies in Paris
Speaking of medicines, you need to know that in France you can buy medicines ONLY in pharmacies.
This means no cold or headache medicines in supermarkets.
Check the weather forecast before your Paris trip to know what to pack for Paris
It's always best to be prepared, right? So next on this list of incredibly useful travel tips for first-time visitors to Paris is this: check the weather forecast.
In this way, you'll know exactly what to pack.
Sure, you may discover you need some items – like I discovered I needed an umbrella when it started to rain on my first day in Paris, but that's another story.
In my case, I was able to find an accessible umbrella at a shop next to my hotel – and now I have my Paris umbrella at home, as sort of a souvenir.
Use public transport in Paris
You can easily get around Paris using public transport. I only used metro and RER and I had no issue getting to any of the places that I wanted to visit.
And getting around by metro is quite easy as the stations are clear and you can easily discover where you need to get off the metro.
Plus, if you don't know what ticket or metro tickets to buy, you can tell the person selling the tickets where you want to go and they'll tell you what you need to buy and what metro or RER you need to take.
I admit, one such lady helped me a lot on my first day there and I had no issue with the Paris metro.
Avoid rush hours
if you don't like crowds, then it's best to avoid traveling during rush hours. Maybe start the day with a place next to your hotel or just go to the metro a bit later – at around 8.45 – 9 AM when everyone should be at the office already.
Expect Paris to be crowded
Speaking of crowds, as Paris is a big city and home to numerous amazing attractions, you have to expect crowds.
You may avoid them If you go off-season. For instance, we went in early spring and apart from Musee d'Órsay and a short Eiffel Tower queue, we didn't stay at any other queue.
Yes, we didn't have a queue at the Versailles Palace.
Obviously, things are different during the summer.
Paris is expensive
Of course, it depends on what you are comparing it to.
But I come from Bucharest, and, for instance, the price for a McDonald's menu was the same: just that in my country it is in lei, and in Paris it is in Euro. And 1 euro = 4,2 lei, at that time.
The entries to museums are also quite pricey – again, compared to my country. Compared to Vienna, they are the same.
I'm not saying that the prices are not justified. Those museums are definitely worth every euro!
But, one of the tips for traveling to Paris for the first time is to take into consideration the costs and create a Paris budget in advance.
Write down not only the airfare (or gas plus taxes, if you travel by car or train tickets, if you visit by train) and the hotel price, but also meals, snacks, museum entries, transport, souvenirs, and shopping, if you'll do some.
If you are on a tight budget, this will allow you to set a maximum budget for each day or activity.
Check to see if you need a power adapter for Paris
Depending on where you are coming from, another useful advice on this list of tips for traveling to Paris for the first time is to check if you need a power adapter. If you come from the UK, US, and a few other countries, you'll definitely need one.
Coming from Romania, I didn't need such a power adapter, but I made sure I checked this beforehand.
Tipping in Paris
Do you want more travel tips for Paris? Let's talk tipping in Paris.
Usually, service providers expect a tip. This means that if you are taking a taxi, it is expected to leave a tip. Same at the hotel, if you require some services other than check-in – check-out.
They say that you don't really need to tip in restaurants, but that it is encouraged. Indeed, we saw that everyone leaves a tip – as long as they liked the service. So, leave a tip, if you can, at restaurants too – this would be one of the travel tips for Paris.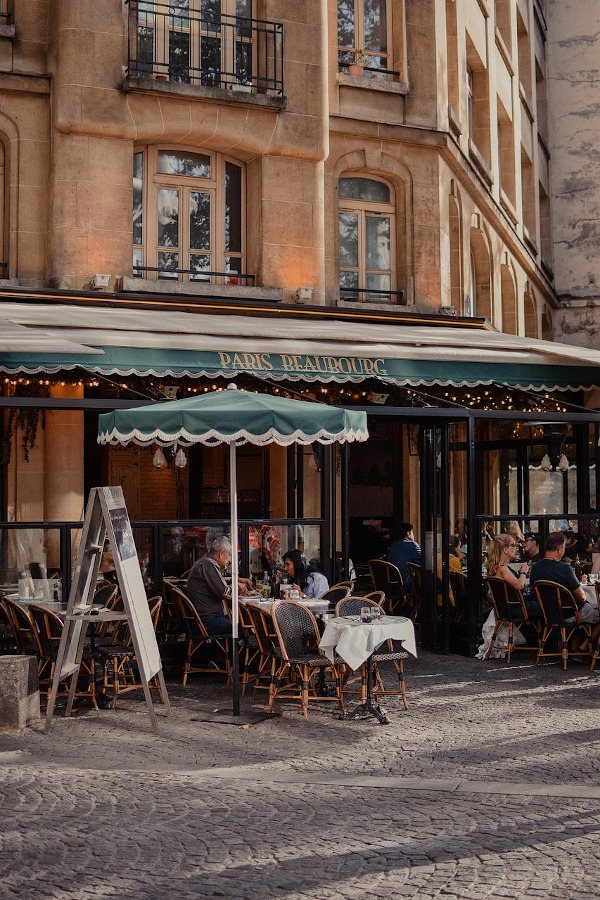 Best time to visit Paris
If you're going to Paris for the first time, one of the things you want to know is the best time to visit Paris.
Speaking from the weather point of view, it would be early summer – as August is really hot. So one of the tips for visiting Paris for the first time is to book your trip during this period if you want to enjoy all the gardens and have the best weather during the hot season.
But summer means also higher prices and bigger crowds.
Late spring and autumn are also great – yes, it may be a bit colder and rainy sometimes, but the prices are smaller and there are fewer tourists in Paris.
Winter is not the best season to visit Paris – I mean you can't admire the beautiful, blooming gardens, for one. But it's the perfect time to visit Paris for Christmas markets or on New Year's Eve. Here are 50 things to do in Paris in winter.
I plan, for my second trip to Paris, to go in early summer – the first half of June or at most the last 2 weeks of June.
How many days should you visit Paris for the first time?
How many days for the first trip to Paris? Now, that's a hard question to ask. I can tell you this: you can visit a lot in one day, in 5 days or in 5 weeks. Yes, Paris is perfect for both short and longer trips.
One of my tips for traveling to Paris for the first time is to try to book as many days as possible. Yes, I know, money is an issue for many – sometimes even time. But it'll totally worth it.
I wish I could have had 2 weeks in Paris for my first trip. It wasn't possible, but that would have allowed me to see and do more.
You can also do a lot in Paris in 4 or 5 days. So it's entirely up to you.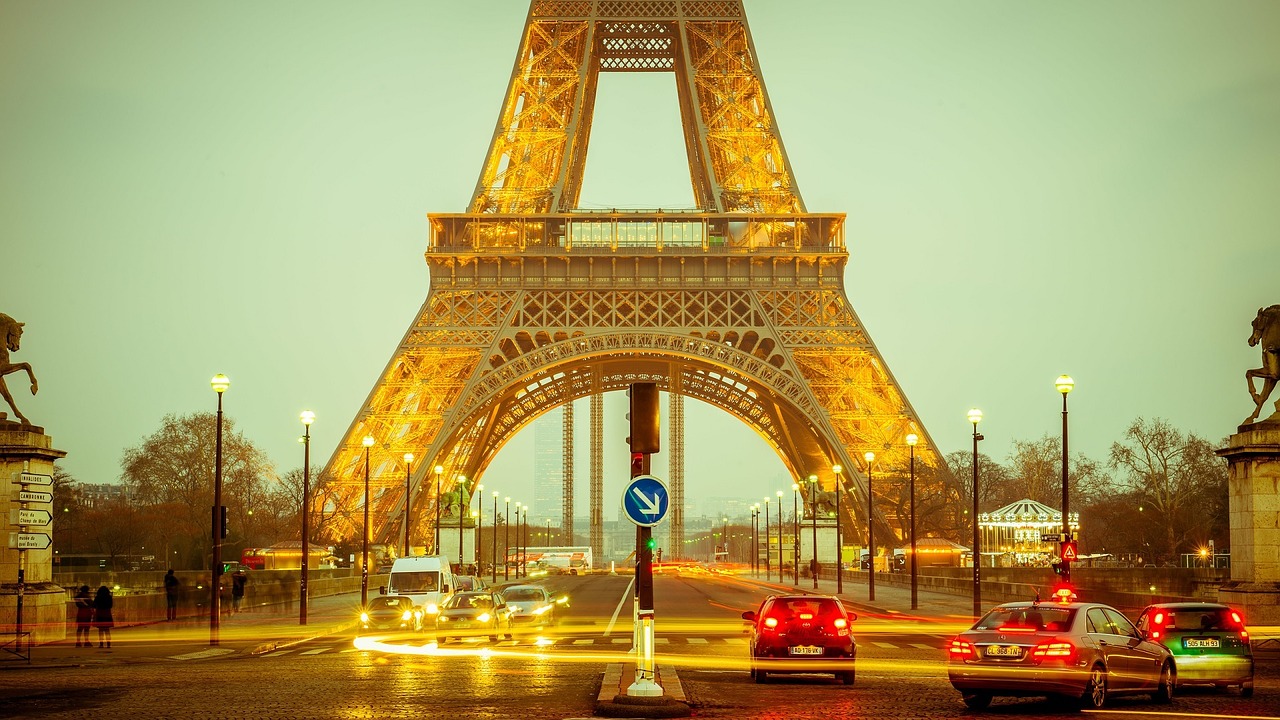 Where should you stay in Paris for the first time?
Many people ask me where to stay when visiting Paris for the first time. My Paris travel advice would be to stay in Paris, not near the city.
Moreover, one of the top tips for traveling to Paris for the first time is to choose a hotel in an area that has a lot of places you want to visit.
We chose Pullman Montparnasse as it was close to a metro station with a train connection. I liked the hotel so if you were asking me where to stay on your first trip to Paris, I'd definitely recommend this hotel.
These are my best tips for visiting Paris for the first time. I've shared with you what you need to know before your first trip to Paris so that you can be prepared.
Make sure you pay attention to all the details. Bookmark this article before your first Paris trip and use these travel tips to Paris, France that will help you avoid a lot of problems and save you time and money.
I will continue this series with an article on what not to do on your first trip to Paris.