Tel Aviv is a famous city in Israel, with a lot to offer to its visitors. Discover the top attractions in Tel Aviv, off-the-beaten-path things to see and do, where to stay and eat, and tips for Tel Aviv from Annette from Minute by Minute Traveller. This traveler's guide to Tel Aviv is part of the free travel guides series on this blog.
A travelers' guide to Tel Aviv
Tel Aviv is the main cosmopolitan city in Israel. While Jerusalem is the capital, Tel Aviv is the heart and the pulse of the country. It is known as the "city that never sleeps" and for good reason. It has a beautiful beach that stretches the length of the city from the old port in the north to the ancient town of Jaffa in the south. The restaurants and cafes are booming and people are out all day and night. It has many interesting neighbourhoods and best of all, it's small enough which makes it a very walkable city. It's a very exciting city to visit.
Top attractions in Tel Aviv
Tel Aviv is a city of new and old – it has new modern skyscrapers, the ancient town of Jaffa, as well as many bauhaus buildings built at the beginning of the 20th century. Some of the best things I recommend doing in Tel Aviv:
1. For the best scenic view in town, spend a late afternoon at the beach and watch the sunset. You can lay in the sand or sit at one of the cafes along the beach promenade and have a drink. There is nothing like the sunset on the Tel Aviv beach.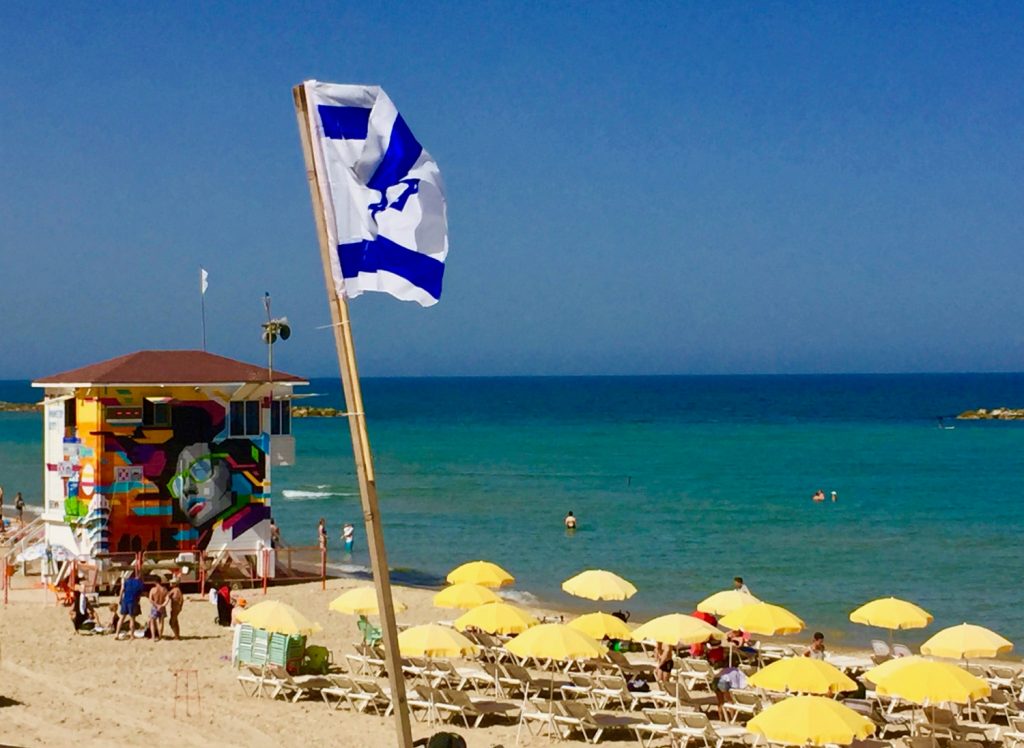 2. Visit the Carmel market in the heart of Tel Aviv. This produce market is filled with fragrant spices, baked goods and the freshest fruit and vegetables you can find. If you meander to the alleyways and back streets to the north, you will be hit with the aroma of grilled kebabs and schawarma. This area used to be the old Yemenite Quarter and still has restaurants and cafes serving delicious food. At night it's now home to bars and clubs.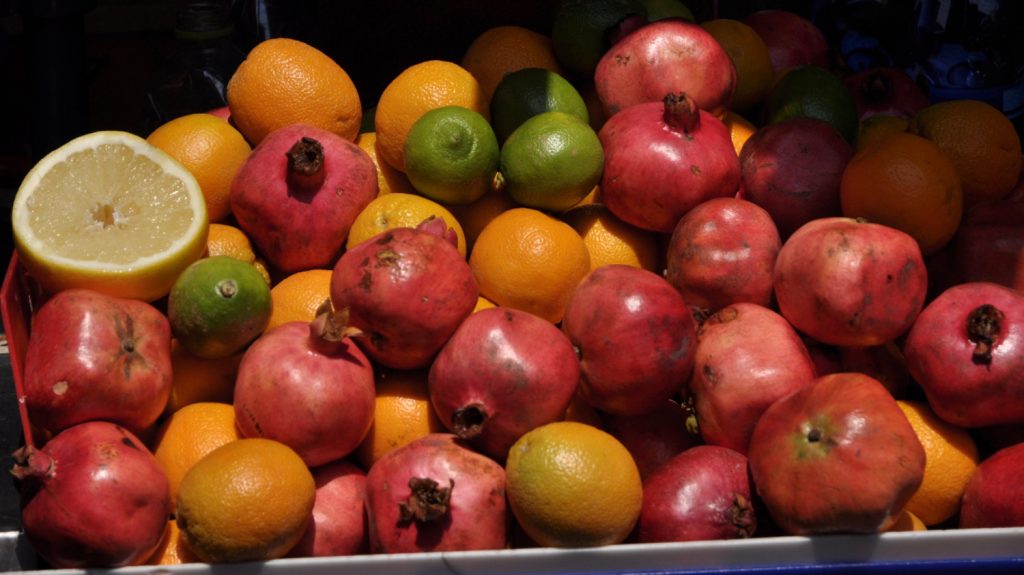 3. Walk south along the beautiful boardwalk at the beach and head to Jaffa. This ancient town and port sits high above the sea. You can get beautiful views of the ocean and of the modern city to the north.
The ancient part of Jaffa is filled with meandering alleys and steep, narrow staircases filled with galleries. There is also a colourful flea market in Jaffa which by day is filled with tchotchkes and cafes, and by night becomes a lively neighbourhood filled with restaurants and bars.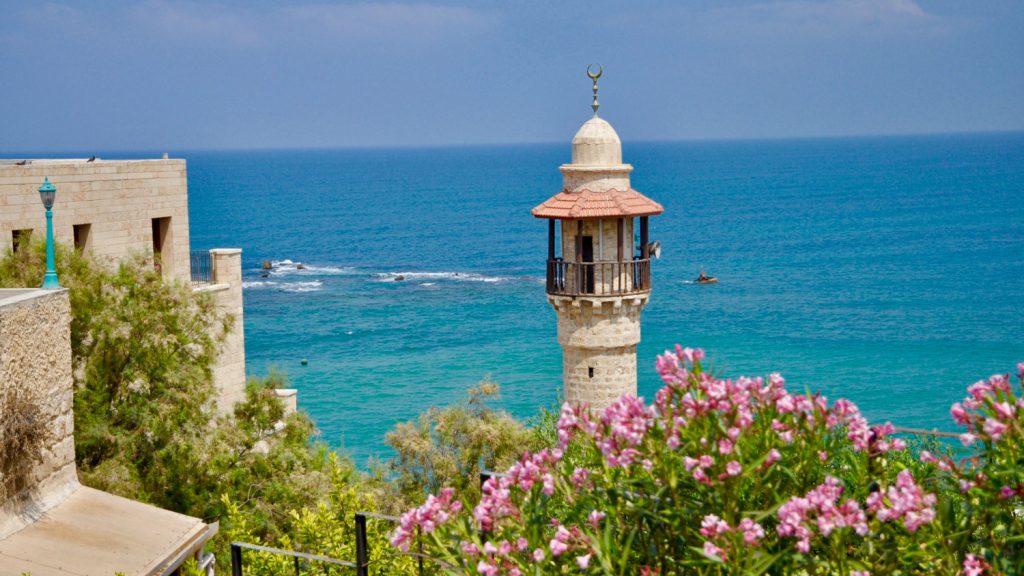 4. Rothschild Boulevard is a in the heart of the White City – a world UNESCO area in Tel Aviv preserved for its bauhaus architecture. This street which has a wide, treed boulevard down the centre is really fun to walk along. It is lined with bike lanes, pedestrian walkways, playgrounds, and kiosks serving anything from sushi to fruit shakes. There are restaurants and cafes along the street.
5. There are several good museums in Tel Aviv. For art lovers, there is the newly renovated Tel Aviv Museum of Art. It has an impressive collection of international art and usually has a good temporary exhibit.
The Palmach museum, just outside of Tel Aviv, is an interactive, experiential exhibit telling the story of the establishment of the State of Israel.
Tel Aviv Off the Beaten Path
Tel Aviv is a small city geographically but there are some really fun neighbourhoods to explore.
1. Head to the Neve Tzedek neighbourhood. This was the first Jewish neighbourhood in Tel Aviv and has beautiful old homes. It's main street, known as Shabazi, is lined with boutique shops, restaurants, cafes and the famous Suzanne Dallal Centre for Dance. This is the home of the contemporary Bat Sheva Dance Company and their world-renowned director, Ohad Naharin. If you're in town when they are performing, try to get tickets (as far in advance as possible). It is a unique experience for those who are fans of modern dance.
2. Sorona is a newly renovated complex in Tel Aviv made up of old German Templar buildings dating 140 years. This new commercial district is a haven in the middle of the business district. The small cottages were updated and house stores and restaurants. There are nice walking paths that meander through the complex and there is a new market inside one of the buildings, with many vendors serving a variety of prepared foods and treats.
3. Sheinken Street and the neighbourhood near the Carmel Market are fun to explore. They have cool shops and cafes.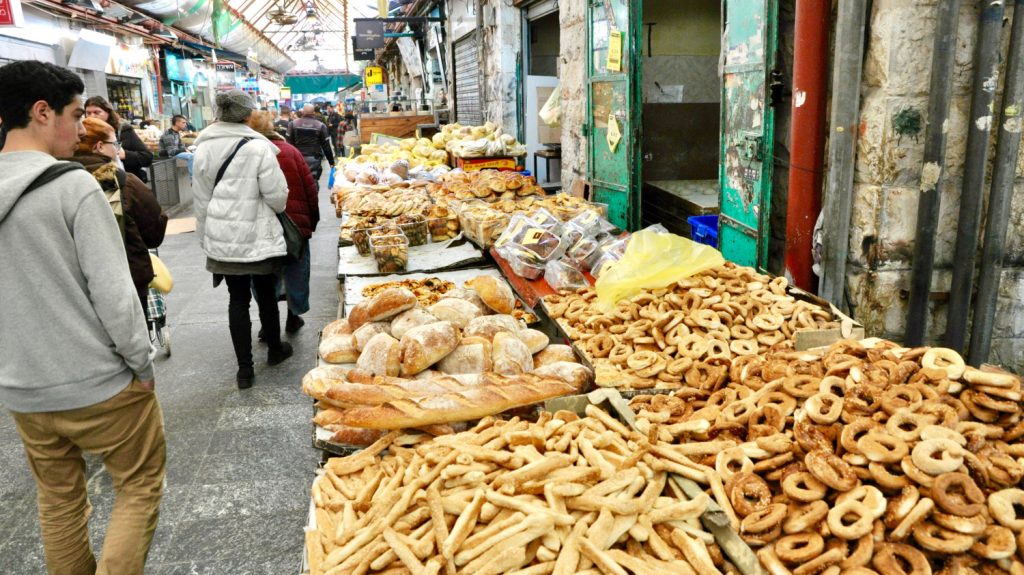 If you like markets, one lesser-known market is the Levinsky Market. This old market has small shops filled with spices, nuts and all kinds of ethnic delights. It is a neighbourhood of immigrants and has a fusion of cuisine from around the world. My favourite is the Halva shop (Kesem HaHalva) which sells homemade halva – the sweet and delectable snack made from sesame seed paste. It is heaven on earth!
Where to eat in Tel Aviv
I have never had a bad meal anywhere in Israel. The food is so delicious and there is every kind of ethnic food you can imagine, although my favourite is the Israeli/Middle Eastern cuisine. Tel Aviv is also a haven for vegetarians and vegans. Some of my favourite restaurants include:
Cafe Puaa. This restaurant in the heart of the Jaffa flea market is lively day and night. Excellent breakfasts
Cafe Europa. This is a bar and restaurant on the elegant Rothschild Blvd. serving contemporary Tel Aviv cuisine. It has a front veranda facing the street so you can people-watch and is packed day and night. It would be wise to make a reservation if you want to eat at a particular time.
Tamara. This kiosk at Dizengoff Street and Ben Gurion Blvd., makes freshly squeezed fruit and vegetable juices. The unique combinations are delicious and very refreshing on a hot day.
Roladin Cafe. Famous for their sweet, Jewish Rugelach treats – chocolate rolled in a light and airy dough.
Where to stay in Tel Aviv
I usually stay in small, boutique hotels. In particular I like the Atlas chain of hotels. Their hotels are renovated and offer a delicious buffet breakfast.
On my last trip I also spent part of the time in an Airbnb which worked really well.
Tips for Tel Aviv
People born in Israel are known as Sabras – the prickly pear, fruit of the cactus. This is because although they may seem tough and hard on the outside, they are soft and sweet on the inside. This is very true. Israeli's are warm, fun and loving people.
I highly recommend a visit to the vibrant city of Tel Aviv. It has an energy like no other place I've been. Israel is a small country and Jerusalem, the spiritual and historic centre, is only a one-hour drive away. For details and itineraries for Tel Aviv and Jerusalem see my itineraries.
About the author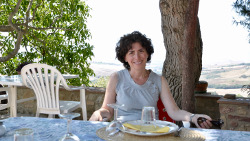 Annette is the creator of Minute by Minute Traveller – a blog of well-organized travel itineraries to destinations in Europe, Israel and North America. Annette has always planned detailed itineraries for every trip. When she returned from her trips her friends used to ask her for recommendations and for the itineraries. So she decided to put them online. Her kids always used to joke that she plans every minute of every day. That's how Minute by Minute Traveller was born. Follow her on Facebook and instagram as well.