One of the most beautiful churches in Vienna is Karlskirche (Saint Charles's Church). It is peaceful, serene and welcoming.
The beautiful stained glass, the mesmerising paintings on the white walls, the view from the church – they will all conquer you. I admit i loved this church more than the more famous one (Stephansdom – Saint Stephen's Cathedral.) As i wanted to show you a bit of Karlskirche today, i decided to focus on a special… lodge inside the church.
Pay attention to the sculptured details in the photo.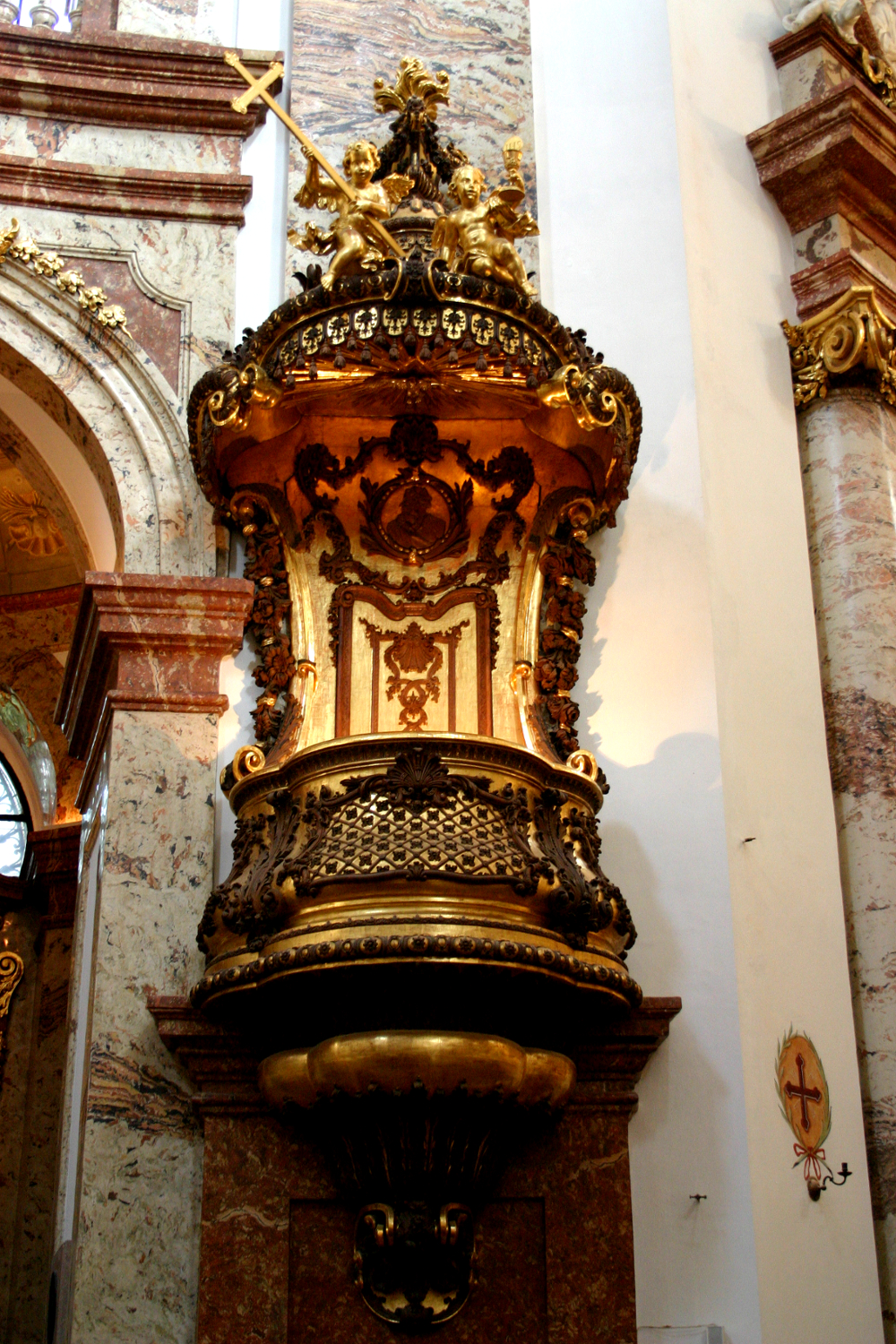 Have you been to Vienna? Did you visit Saint Charles's Church? How did you find it?