As a visitor there are lots of things to see, plentiful places to visit and a verity of holiday cottages Warwickshire for a great retreat.
In the often forgotten north of the county, lies the historic town of Atherstone – once the centre of Britain's hat making industry. Atherstone appears in the Doomsday Book of 1086 and is thought to have been the site of a battle defeat for Bodica; rebel Queen of the Britons.  Attractions in the area include Twycross Zoo, Polesworth Abbey and Bosworth Battlefield. Nearby Nuneaton, the birthplace of author George Eliot, has a vibrant Museum and Art Gallery along with a Heritage Centre.
To the East of the county lies Rugby, base of the famous Rugby School and birthplace of the modern game of rugby. Rugby School Museum is a must for sports fans, whilst the town's Art Gallery & Museum features many interesting collections. The town also commemorates one of its most famous sons; war poet Rupert Brooke with a statue.
Moving further south into the county, Kenilworth is a town steeped in history thanks to its much visited castle, whilst its attractive old town features many architecturally important buildings. The county town of Warwick is also full of majestic buildings, most famously its fantastically preserved Castle which now hosts tens of thousands of visitors each year. Other notable buildings in Warwick include the Lord Leycester Hospital and St Johns House Museum, whilst two lovely national trust properties; Baddesley Clinton and Packwood House are located in nearby Lapworth.

Alcester to the west is another town worthy of a visit. The Roman Alcester Heritage Centre, exhibits treasures found from archaeological digs, whilst just outside the town lie the lovely country estates of Ragley Hall and Coughton Court, both of which have impressive houses and grounds.
Warwickshire's most visited southerly town Stratford-upon-Avon surely needs no introduction. As the birthplace of world-renowned playwright William Shakespeare, it is a year-round tourist magnet attracting visitors from all over the globe. The beautifully preserved Shakespeare houses of Ann Hathaway's Cottage, Mary Arden's Farm, Hall's Croft and Shakespeare's Birthplace offer visitors a wonderful glimpse into the past and a real sense of life in bygone Stratford. Other Stratford attractions with appeal to younger visitors include the Butterfly Farm, Tudor World and The MAD Museum (that's 'Mechanical Art & Design'!).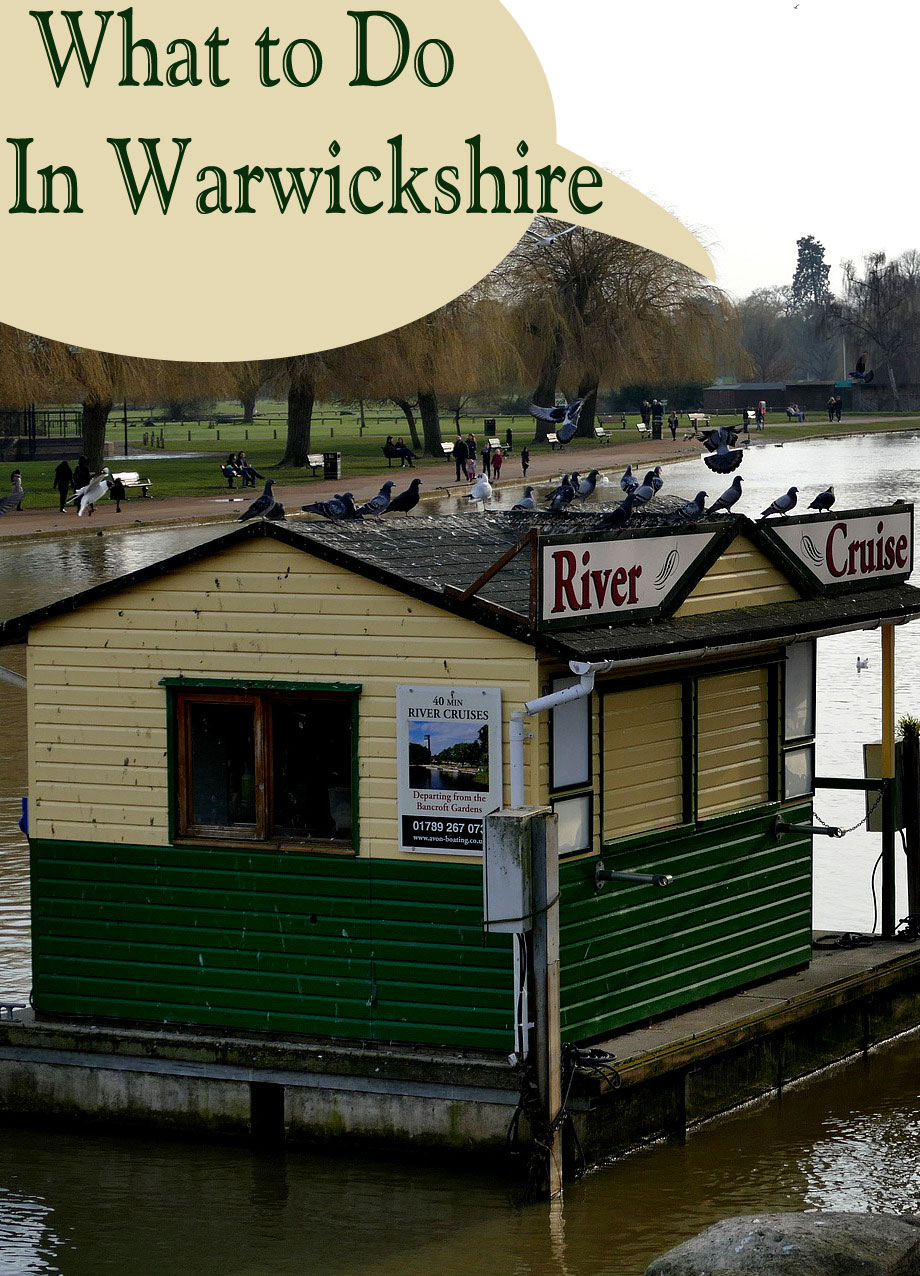 The aforementioned are just a few highlights of what visitors to Warwickshire can expect to find, but rest assured the county has hundreds more attractions and hidden gems just waiting to be discovered.