I love road trips. And I love going on road trips with my family. For years it's been my husband and me. Then, when we got Maxie, our wonderful dog, we started to travel with her. A few years ago our family got bigger when our son, Eric, was born.
As we love road trips, we or taking now one-day family road trips full stop here are our best travel tips on how to plan a one-day family road trip that will be fun and enjoyable and have no issues whatsoever.
I'm writing this article following a recent road trip we took to the muddy volcanoes in Buzau Romania and numerous others that we took over the years.
I hope these road trip planning recommendations will be of use to you and will allow you to have wonderful trips that every member of the family will love.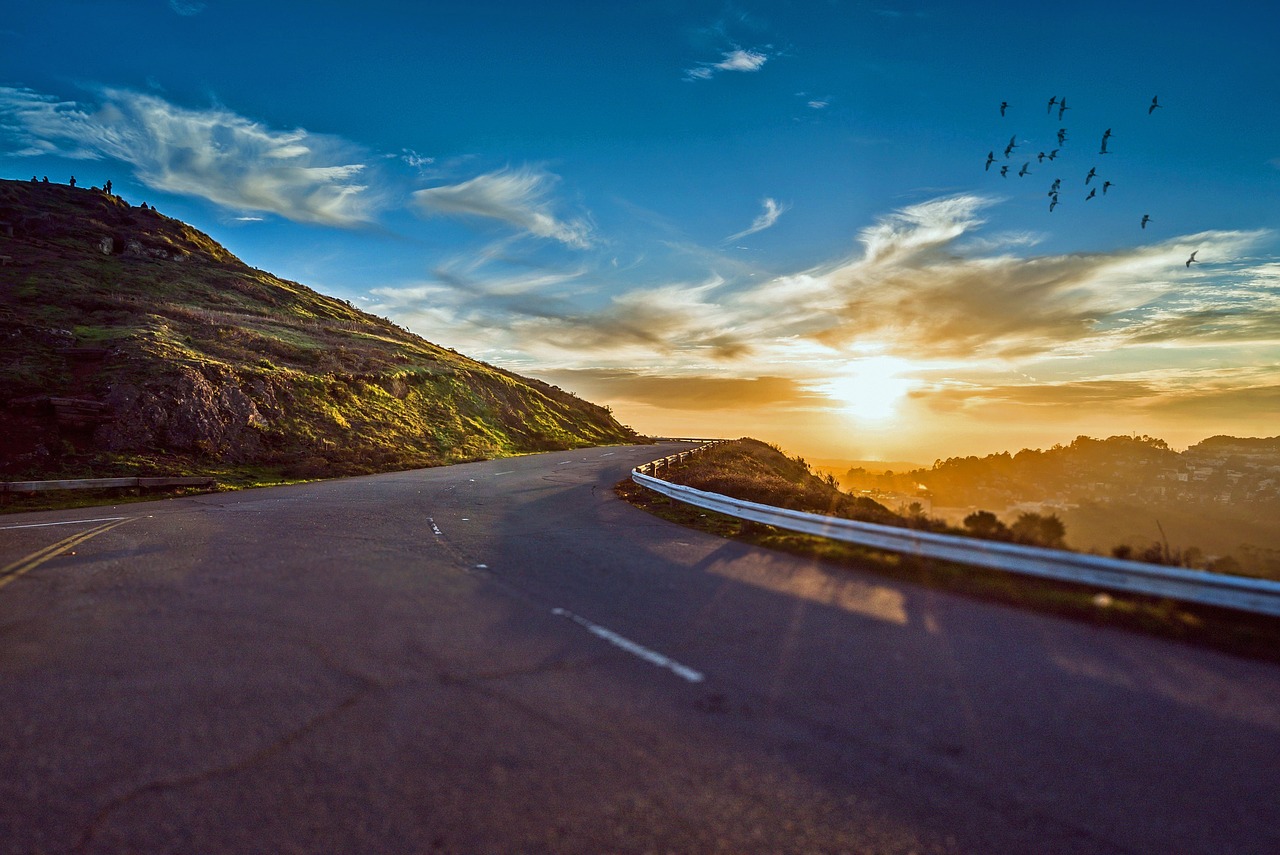 Travel tips: how to plan a one-day family road trip
Choose Your Destination
This is an obvious step one. As much as I'm into spontaneous travelling, if it's a road trip that will take a few hours just to get there, then you should be prepared, especially when travelling with a child. So you need to know exactly where you want to go in order to plan your trip successfully.
Make sure to choose a destination that the entire family would like or to generate curiosity to make them interested in what they will be able to see or do where you are going.
You can choose different destinations for different weekends or months and you can alternate the person who gets to see their favourite place.
For example, one month can be a trip where the mother would like to go. In a different month, you could go and do something the child would like to see, and in a third one you could go somewhere where the father would prefer to go.
This way you will get to experience all sorts of activities, to see numerous places, and you will all have fun and do something that you love.
Do Your Research
Now that you know exactly where you want to go, you should do some research. First of all, you should check the weather conditions. It's the weather that will actually decide what you will be packing in terms of clothing and other accessories.
You don't want to be caught unprepared! Or maybe you will discover that the weather will be so bad where you want to go that you will not be able to enjoy your trip or do the things that you want to do, so you will end up choosing a different destination or a different week for your trip.
Or, if you travel with your pet – like we travel with our dog – you may realize that it's better to leave them at home, due to weather conditions – read more on this topic in this article: pet travel tips: when you should leave your dog at home. It's important to know what to expect even in terms of weather.
You should also check for tips and tricks shared by other parents or travel bloggers or in articles across the web. Don't spend a lot of time on this, but make sure you know the essentials. Why repeating some mistakes if you could avoid them? Why be unprepared if you could actually learn from other people's experiences?
If you haven't been to that place, you should always check for routes. Are there any tips shared in different articles published online? Should you be prepared for special conditions on your journey?
Is the road in good condition? Is your car equipped for that particular road? Will it be a too challenging road trip for your family? Are some supplies necessary on your road trip? and so on and so forth.
Knowing what to expect means proper planning. Being prepared will save you a lot of time effort and money and will make your trip enjoyable.
Depending on where you want to go and on how much you know about that particular place, do as much research as necessary. Don't do this research on the night before your trip. Try to do it a few days earlier so that if you need to buy some supplies you have the time.
But if it's something on the spread of the moment, then make sure you check the weather and see if there are any warnings regarding this destination and go from there.
Of course that if it's a place you've visited before, you will just need to check if there were any recent changes and that is it. But, again, if it's a place you've never seen then you should check to see if there are any special elements that you should take into consideration.
Decide What to Pack
This will vary depending on the season and on the activities you plan on doing. It's obvious that it's one thing to travel during the winter to go to the mountains and a completely different thing to go to the seaside during the summer.
But, for instance, if you are travelling during spring or summer from the plains area and you are going to the mountains, where you know it will be cold, then you will need to pack something to keep you warm and proper footwear.
Also, if you are going for a one-day trip to the beach, then you will need to be prepared for this special activity. You will need something to stay on, you will need to towels, you will need sunscreen, etc. In fact, you can discover my tips for what to pack for a day-trip to the beach.
Don't forget to add some supplies – water, snacks – for the road. Regardless of when you are travelling or where are you going, you will need something to eat or drink during your road trip, especially if it will take you a few hours to get to where you want to go.
Also, always adapt your packing to your family's needs. If you're traveling with a toddler, then you'll need specific toys. You can find ideas here: baby toys – My Babies Planet. If you're traveling with teenagers, then, obviously, you'll adapt the "toys" and they'll be the ones choosing what they want to entertain themselves with during the trip.
Plan Your Itinerary
If there are multiple stops along the way, it's better if you plan ahead your itinerary. In this manner, you know exactly when you should be leaving in order to make the most of your road trip.
Even if you are only going to see one place, you still need to know exactly how much time will it take you to get there so that you know when it's the proper time to leave home. This is definitely one of the most important travel tips on how to plan a one-day family road trip.
Be Flexible
This is a no-brainer tip because if it's about fun and enjoying your road trip, then you need to be flexible. As you are travelling by car, you have the amazing opportunity to just stop whenever you want to and admire the scenery, take photos or breaks. So, be flexible, but try to stick to your schedule in order to not miss the opportunity to get the most out of your trip.
For instance, when we went to see the Muddy volcanoes I mentioned above, on our way back we decided to take a different route and just enjoy the mountains a bit more. As we had our dog with us, it was possible to do just that. We had no constraints and no curfew.
Take Breaks
You should consider taking some breaks along the way to stretch your legs, get some fresh air or buy some items that you discover you need. You may realize you want a sandwich or that your child wants to go to the bathroom. Either way, taking a break every now and then on your road trip will keep you alert and will allow you to drive safely.
Pack some toys
You need to make sure that your child has something to entertain himself or herself during your road trip. I like to get our son involved in this part of planning so I'm asking him what he would like to play with in the car – he'll usually take some small cars or some LEGO.
Don't pack too many toys because you don't want to spend your time focusing on not losing them or turning your car into a toy store, but make sure your child has something that will keep him or her busy so that they don't get bored and they let you focus on driving.
Airplane Pillow
Usually, on our way back home, Eric falls asleep. That is why we have his airplane pillow in the car. He sleeps more comfortably with it. I have to admit though that we forgot this pillow a few times, so now this is one of our best tips for a perfect road trip.
Teaching Moments
Use the trip as an opportunity to teach your child something. You could show them some points of interest along the way, or you can just focus on teaching them something related to the place you are visiting or nature. Do it in a fun way, so that they will easily retain information and they will enjoy their trip.
Enjoy Each Moment
Don't get lost in the planning part or in the driving moments. Enjoy every single second of your road trip. Do fun family activities. For instance, if you like to sing in the car, then make sure you choose some music that the entire family knows and you could do that sing in the car.
Relax and do all the fun things you thought of doing discover with an open mind and heart the place you went to visit take photos and recharge your batteries.
One-day family road trips are excellent ways to bond, to spend time offline, to get the energy back, to create precious moments that will become wonderful memories.
Adapt your trip to your tastes and preferences and you will definitely have a great time together.
I hope these tips from a traveler on how to plan a one-day family trip will help you in the future! Have fun on your trips!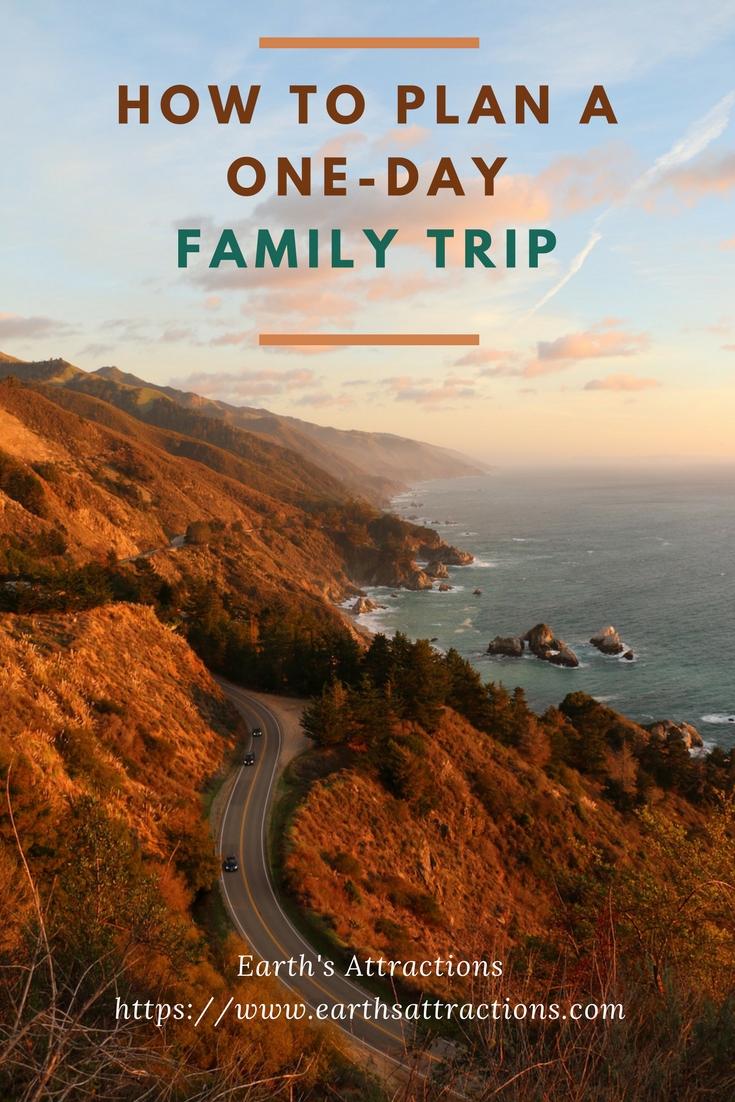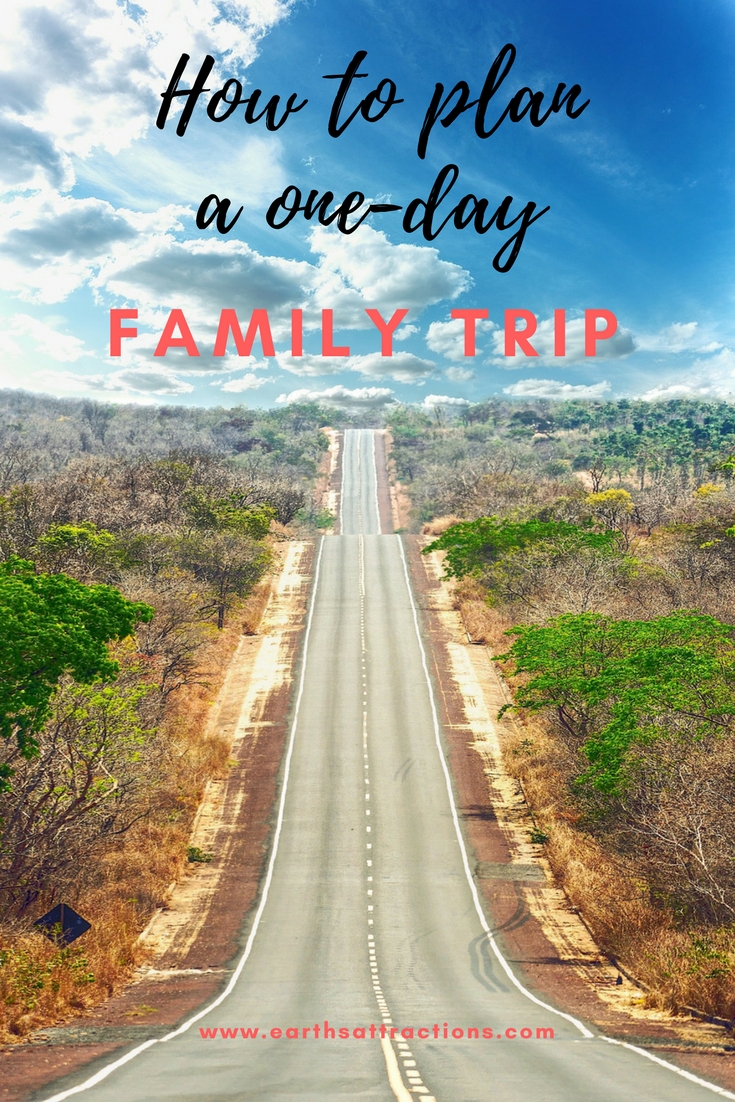 The images used in this article are from Pixabay