Poulsbo: a perfect mix of Scandinavian heritage – the city is nicknamed "Little Norway" – and modern day elements. Located in the northern part of Kitsap County, this is a perfect destination, luring more and more tourists each year. Read this local's guide to Poulsbo to discover the best attractions in Poulsbo, off the beaten path things to do in Poulsbo, where to eat in Poulsbo and where to stay in Poulsbo, and valuable tips for Poulsbo from Valerie from Maple Leopard. This guide is part of the free travel guides series on this blog.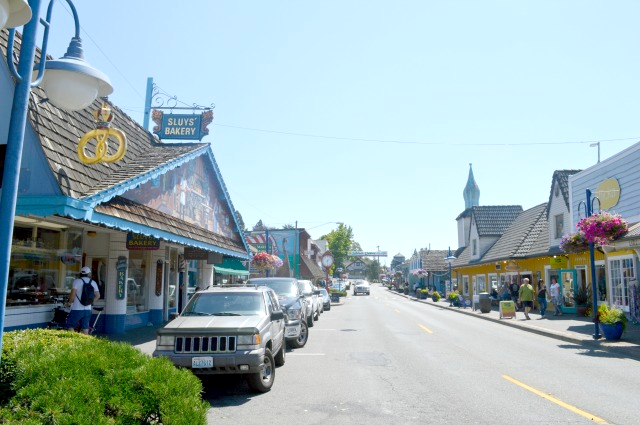 A local's guide to Poulsbo, Washington, USA
Poulsbo is a charming little Scandinavian town located on the Kitsap Peninsula, west of Tacoma WA. It is a big hit with locals and tourists who are visiting the Seattle area. It is known as the " Home of the Vikings", as years ago it was settled by Vikings in the area.
When you visit, it feels like you are walking the streets of a European village. The structures and buildings are all decorated Bavarian style.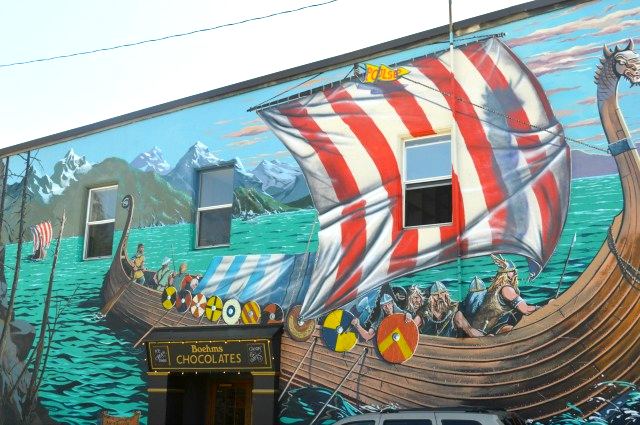 Top Attractions in Poulsbo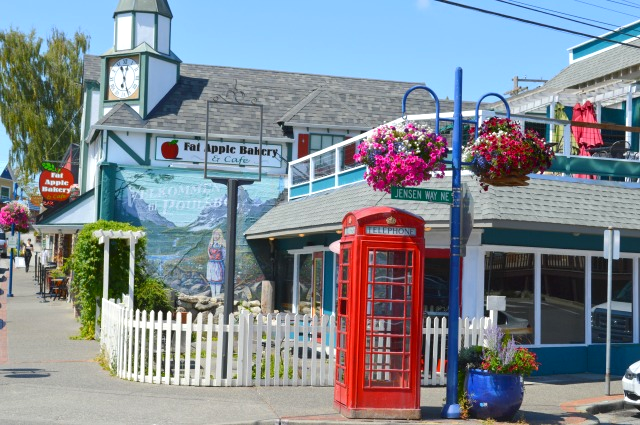 Sluys's Bakery: Oh this is one Donut Shop you don't want to miss!! Here you can feast on the yummiest Gingerbread Boy you set eyes on! Also sold here is Northwest famous bread called "Poulsbo Bread". The shop has a variety treats to satisfy every kind of sweet tooth.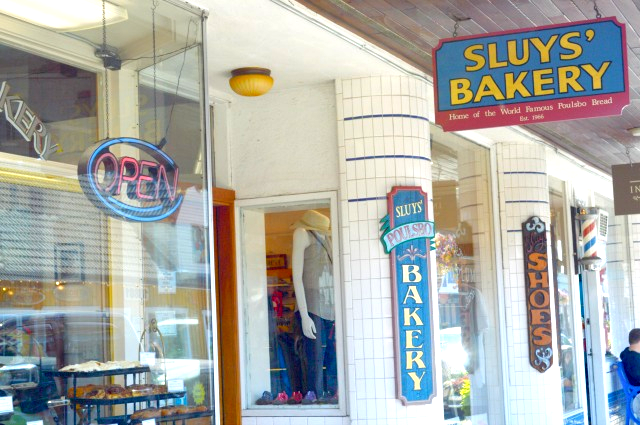 The Marine Science Center: This sea discovery museum is located on the waterfront, and it's perfect for families with children.. Family members and children alike will love the hands-on experience of being able to touch small marine animals and learn about their habitat etc. It is located on the shores of beautiful Liberty Bay, with a stunning view you won't soon forget. The museum is free to the public.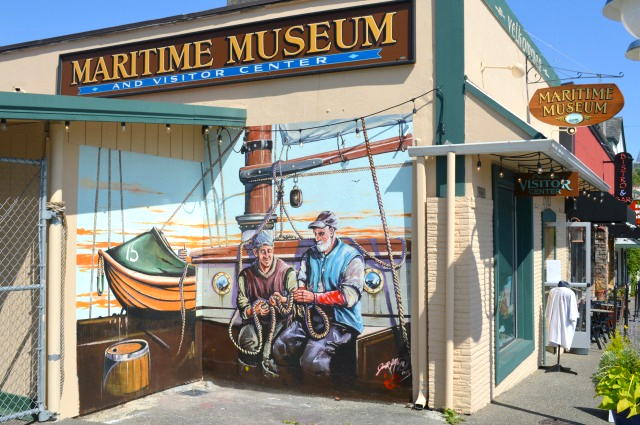 Poulsbo Off the Beaten Path
This town is small and mostly touristy, especially in the summer. There is a trail that weaves all around the waterfront, on to a boardwalk and on up the hill. It is less traveled and offers a "top of the world view" of Liberty Bay.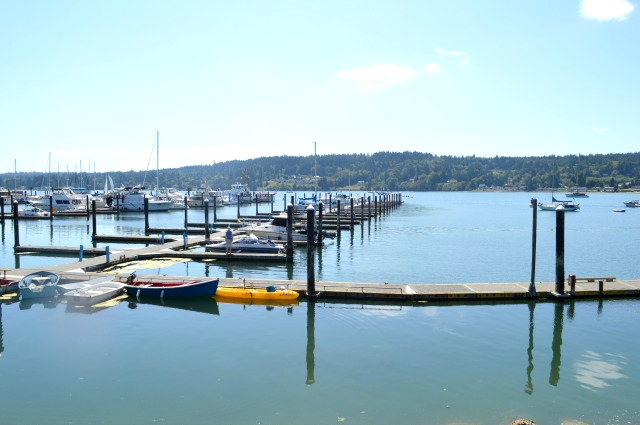 Where to Eat in Poulsbo
The Loft: This reatuarant has fantastic view of the bay, with indoor or patio seating. Offered on the menu are new American eats, as well as scrumptious seafood selections. There is also a bar that opens up to harbor front seating as well.
The Poulsbohemian: This little coffee shop has European charm and a cheery, fun ambiance. Cuddle up with your book and drink your coffee as the sailboats go by. The patio is a fun place to hang out as well. Huge Adirondack chairs and an amazing view await you!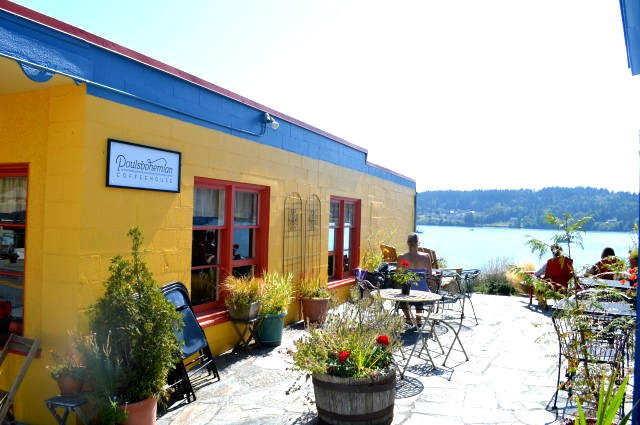 Where to Stay in Poulsbo
There are only a few hotels in town and they fill up fast. If they are full, there are more located 15 minutes South in Silverdale, or a few on Bainbridge Island, 15 min north.
1) Guest House Inn and Suites or 2) Poulsbo Inn and Suites.
Tips for Poulsbo
It is best to visit from June- September otherwise it may be quite cool and dumping rain!
Viking Fest …is a super fun event for the whole family and always takes place on the main street downtown Poulsbo: The 3rd Weekend in May.
July 4th festivities: The town also puts on a huge festival in the streets In prep for July 4th. The celebration is always on the 3rd Of July: and culminates with a grandeur firework display: set off from a barge in the middle of Liberty Bay.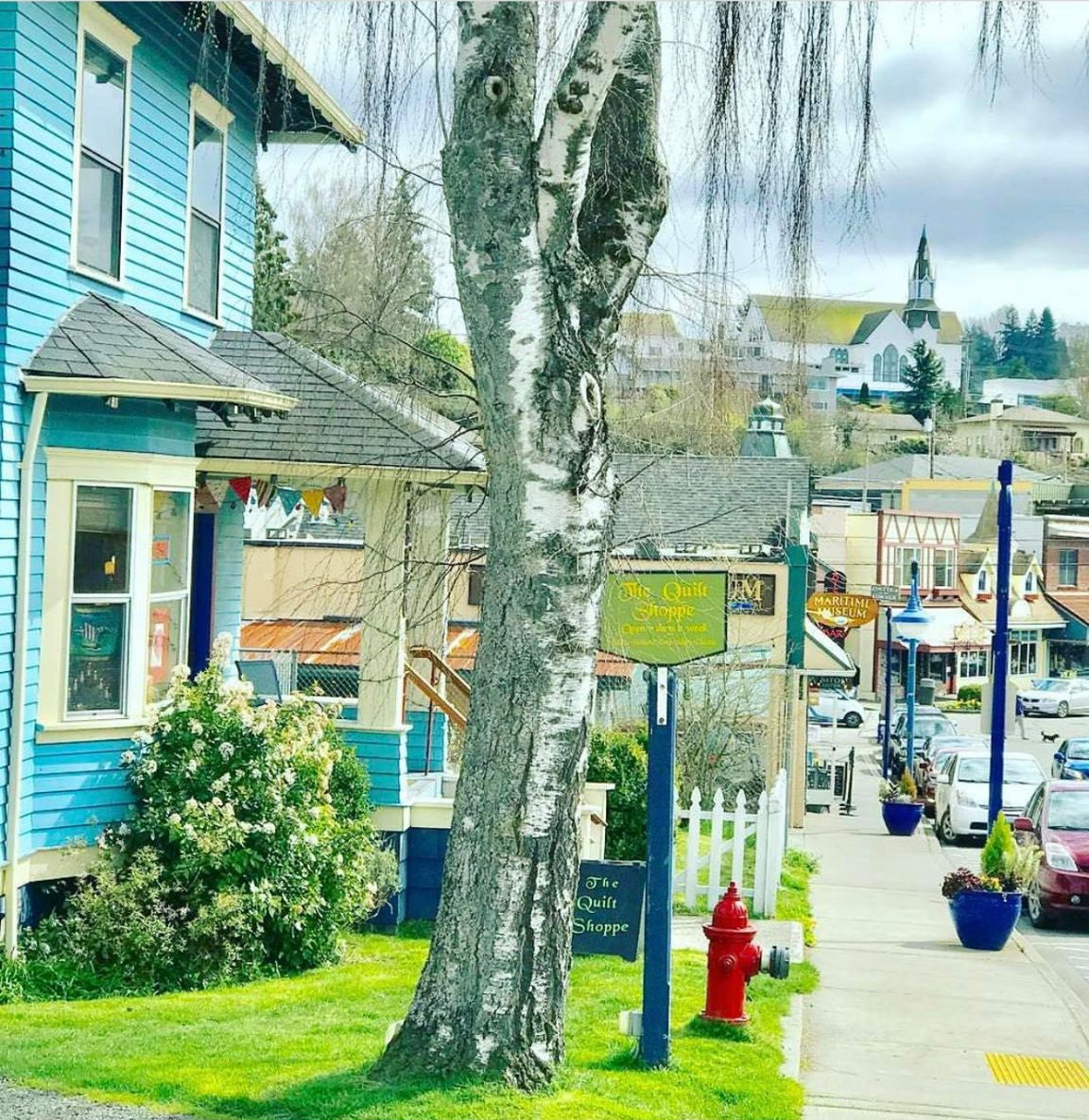 Make sure you save your dollars to shop here. There are shops galore and every kind you can imagine!
Poulsbo is an amazing getaway from the daily grind. The beauty and charm will captivate all who visit, and there is something for everyone. Use this local's guide to Poulsbo when planning your trip here.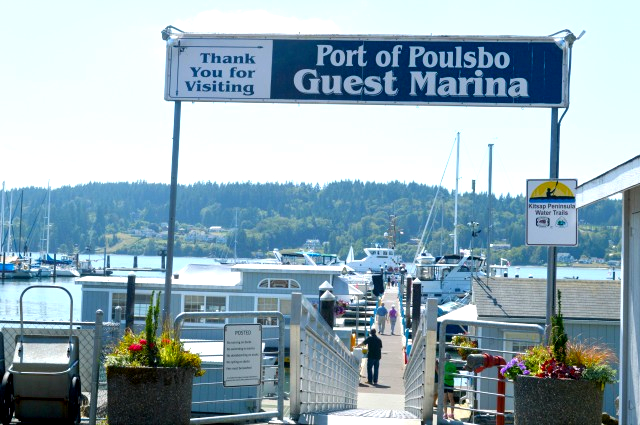 About the author
Valerie Is a Travel Blogger and Stylish Travel Influencer. She hopes to inspire women to travel often and to look fabulous in each destination. Tips are also included for budget travel, and how to do it more, even when working a full or part-time job. She teaches elementary reading interventions part-time, and blogs part-time. Check her website – Maple Leopard – and follow her on social media, on Twitter, Facebook and instagram.