Known as the Banana Pancake Trail, a backpacking trip across Southeast Asia is a rich, fulfilling, and life-changing experience that you should do at least once in your life. That being said, however, there are so many routes you could take, cities to visit, food to eat, that it would be impossible to pack everything into a single trip.
Instead, we've condensed a basic trip across some of the most popular and major cities in Southeast Asia. This route assumes your entry into Asia as Singapore and takes you on a circular route going north, west, south, and back to Singapore for your flight back home.
Singapore
Singapore is most people's gateway into Asia, as a majority of airline carriers from Europe and the Americas fly directly to the Lion City. Singapore is one of the world's most expensive cities, with a large percentage of its population living in opulence and luxury.
Given that, however, Singapore has a wide array of affordable hotels, a vibrant arts scene, beautiful architecture, a Universal Studios theme park, an expansive wildlife sanctuary, and some of the best food in the world.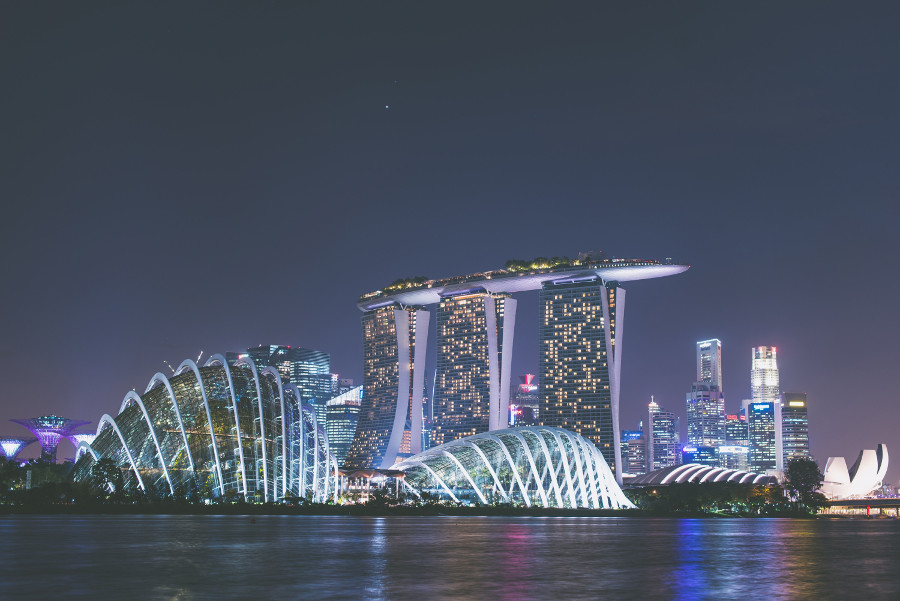 Kuala Lumpur, Malaysia
Just a couple of hours away by car, train, bus, or plane from Singapore, Kuala Lumpur is the regional hub for commerce, culture, and, most importantly, food. If you've never tried Southeast Asian food, Kuala Lumpur is a great place to start because it has food from across Asia, from the Philippines to Myanmar, to Japan, India, all the way to the Middle East.
Kuala Lumpur is home to people from around Southeast Asia and is within driving range from some of Malaysia's famous beaches, jungles, and mountains.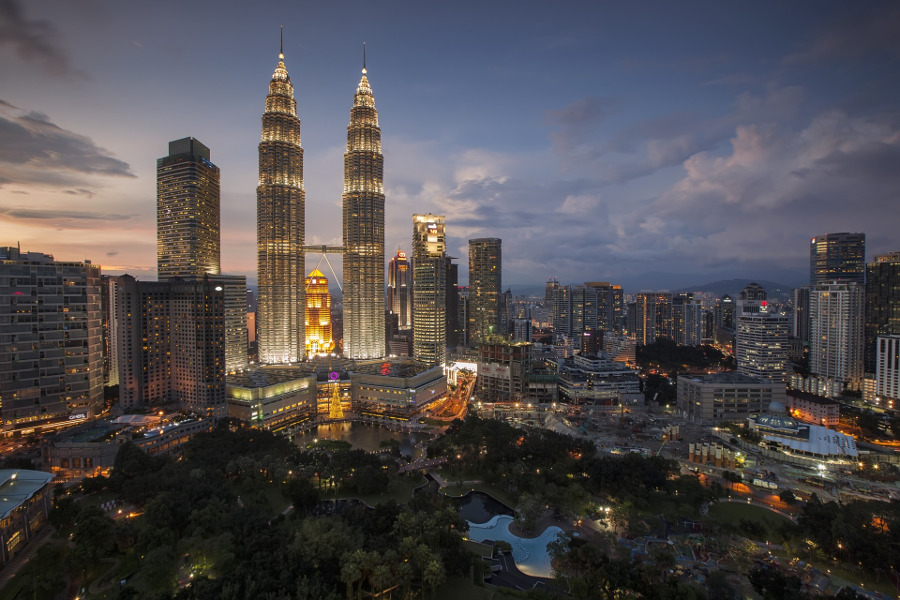 Bangkok, Thailand
One of the most visited cities in the world, Bangkok receives millions of tourists every year, thanks to its beautiful temples, delicious food, floating markets, grand palaces, and some of the wildest parties in Asia. Bangkok is also a great jumping point for a full-blown adventure across Thailand.
Bangkok is also famous for the Chatuchak Weekend Market, a 35-acre, partly-covered market is a haven for shoppers who can find virtually anything under the sun. Bargaining is actively encouraged, although be warned: the sheer number of shops and items on sale can be overwhelming!
Siem Reap, Cambodia
Just a few hours away from Bangkok is the UNESCO World Heritage Site of Siem Reap. Deep in the heart of Cambodia, Siem Reap is home to Angkor Wat, one of the world's most beautiful, not to mention the largest and most complex, ancient temple structures.
With a cheap quality of living, amazing food, and some of the friendliest people on earth, Siem Reap is one of the least visited cities on this list, but it's certainly one of those hidden gems that travelers should check out.
Ho Chi Minh, Vietnam
One of Vietnam's fastest growing cities, Ho Chi Minh (formerly known as Saigon) remains off the beaten path, despite boasting an urban energy like no other. It's a backpacker's haven: cheap beer, amazing food, a nightlife that rivals Bangkok, a booming arts scene, river cruises, and colorful markets.
Ho Chi Minh is a fresh take on modern Asia and is a prime example of the region's continuing prosperity in the 21st century.
Manila, Philippines
Nicknamed the Pearl of the Orient, Manila is a city of contrasts: sleepy suburban streets right next to gleaming skyscrapers, a thriving arts and music scene, historic buildings hidden behind modern malls, and a food culture that fuses the best of Asia with Spanish influences.
With a booming economy and a fast-growing urban center, Manila is akin to the other major capitals of the region, but with a slower pace of life, friendly people, and some of the world's best beaches just a few minutes away from the city.
Jakarta, Indonesia
Your last stop in the basic Banana Pancake Trail, Jakarta is a diverse city that boasts a colorful nightlife, a diverse culture, and food from all across the world's largest archipelago. Jakarta is home to almost 10 million people, which means your senses will be filled with languages, smells, sights, and sounds unlike any other.
Aside from its world-class museums and historical sites, Jakarta also has a strong contemporary art scene that takes influences from all around the world, creating a unique and dynamic urban landscape.
A Word of Caution
Be wary, however, that while traveling may be one of the most exciting things you can do in life, it isn't without risks. Pickpockets, scam artists, and local thugs are potential threats travelers might experience anywhere in the world. Always make sure that you keep your wits about you and not let your common sense sleep.
But beyond the dangers, traveling reaps rewards that are intangible: a love for your fellow human being despite your cultural differences, food and smells that you will encounter nowhere else, and a wonder for everything the world has to offer.