The first time I heard about Dallas, I was young, a child, and they broadcasted the Dallas TV series in my country. Today I'm happy to present a local's complete travel guide to Dallas written by Michelle Snell of That Texas Couple. This travel guide to Dallas includes the famous tourist attractions in Dallas, off the beaten path things to see, restaurants in Dallas, hotels in Dallas, and tips. The article is part of the free travel guides series on this blog.
A local's complete travel guide to Dallas
Our motto in Texas is "everything's bigger in Texas", and that is definitely true for Dallas, I mean it is the ninth largest city in the United States. This booming metropolis is big on southern charm, hospitality, culture and entertainment. Without Dallas, we wouldn't have the microchip, or the margarita machine, as both were invented in this great city. History abounds here as it was the home of the notorious Bonnie Parker and Clyde Barrow, the place where President John F. Kennedy was assassinated, and the birthplace to the world famous Dallas Cowboys. Speaking of the Dallas Cowboys, did you know that Cowboys' Stadium is so large it could hold the Statue of Liberty? See, everything really is bigger in Dallas, Texas!
Top Attractions in Dallas
There are many wonderful tourist attractions in Dallas, and this complete travel guide to Dallas starts with the best places to visit in Dallas.
Dealey Plaza and the Sixth Floor Museum – The Sixth Floor Museum is located in the old Texas School Book Depository. This is the where Lee Harvey Oswald fired the fateful shots, killing President John F. Kennedy. Today, it is an awesome museum devoted to honoring the former President while it tells the story of that fateful day. Directly across the street is Dealey Plaza, the location of the assassination, where there is now a memorial to President Kennedy.
Dallas Arts District – The largest urban arts district in the United States, the Dallas Arts District is full of museums, theatres, opera houses, and orchestra centers. Be sure and visit the Dallas Museum of Art, a world class art museum that offers free general admission.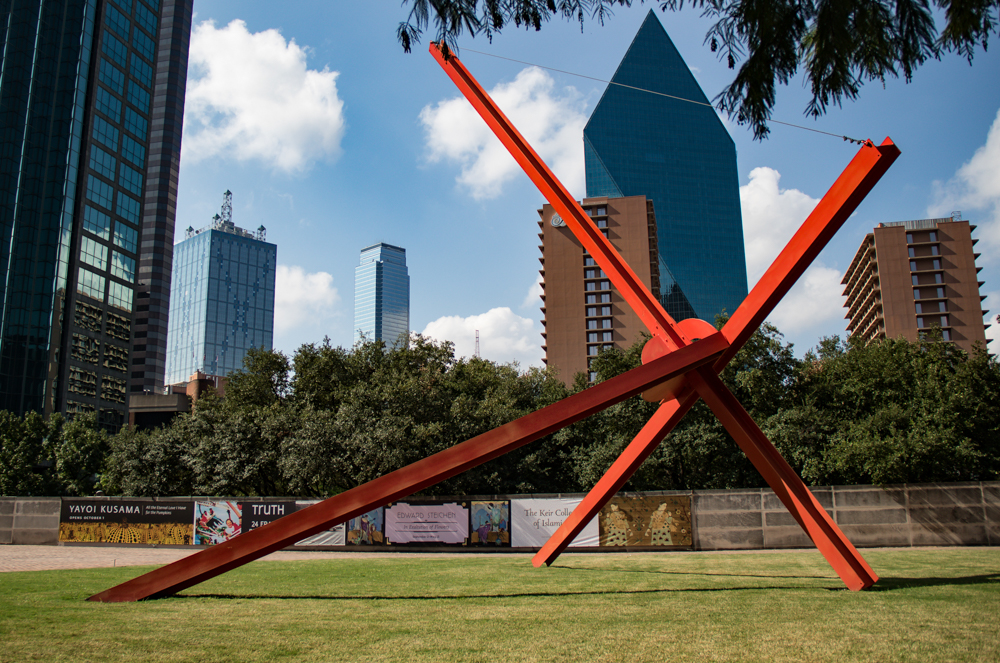 Dallas World Aquarium – Dallas has a beautiful, world class aquarium located right in downtown. Explore the rainforest and see otters, crocodiles, monkeys and toucans before heading into the 22,000 gallon walk through tunnel where you are surrounded by sharks, rays, and fish!
Reunion Tower – For one of the best view of the city, you have to go to the top of the Reunion Tower to their observation deck!
Tour AT&T Stadium (Cowboys' Stadium) – Home to 'America's Team', the Dallas Cowboys, Cowboys Stadium is a must see for any sports lover. Take the short drive out of Dallas to the suburb of Arlington, to visit the stadium. Visible from over five miles away, this huge stadium is often called the "Death Star" because of its huge size. Take a tour and see what you think!
Dallas Arboretum – The Arboretum is a gorgeous 66-acre botanical garden located just outside of downtown Dallas. They host several theme events throughout the year, one of the most popular is their fall pumpkin display, Autumn at the Arboretum, showcasing fall plants and of course, pumpkins!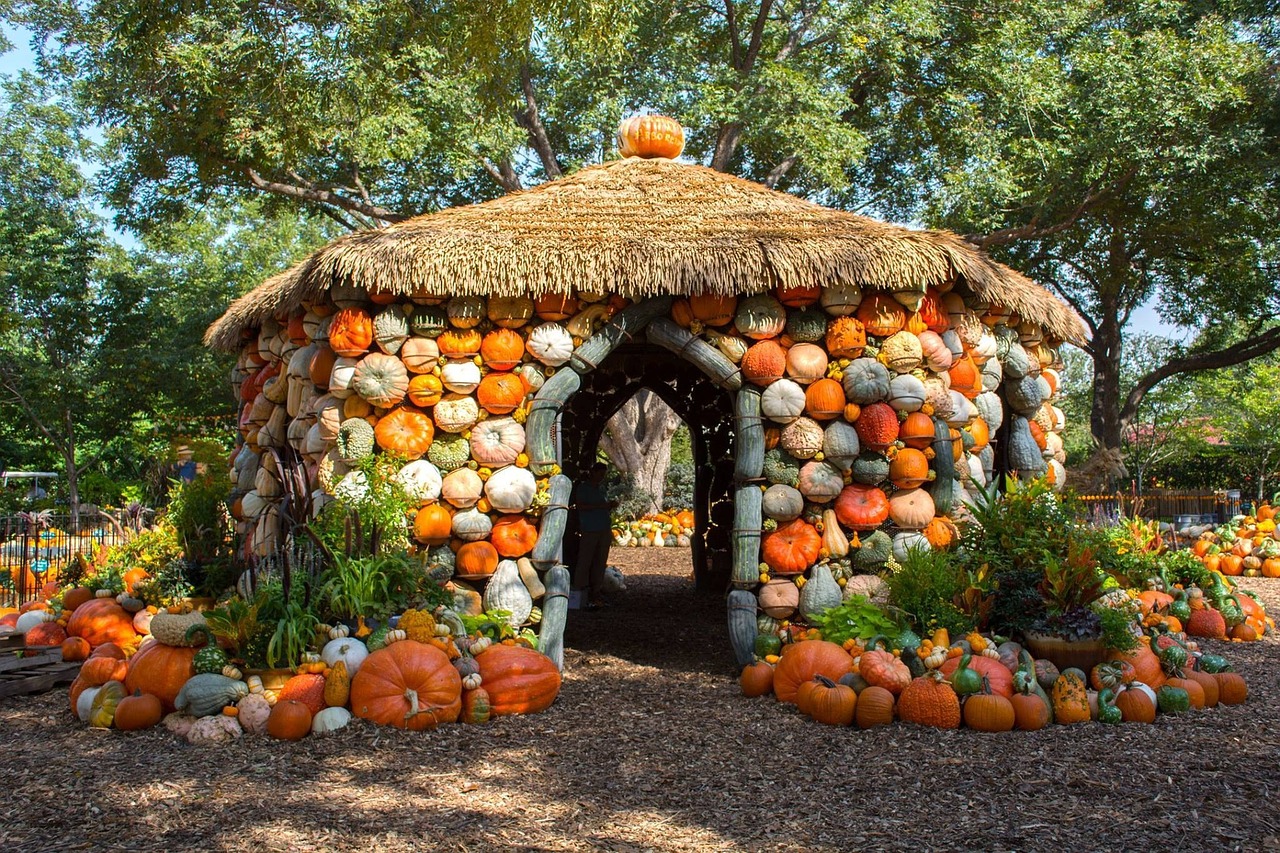 (image from Pixabay)
Dallas Fair Park – If you are here in September/October, then you have to go to Dallas Fair Park and visit the Texas State Fair. You can indulge in all things fried while staring up at the tallest cowboy in Texas, the 52-foot tall 'Big Tex'. If it isn't fair time, you should still visit Fair Park as it is home to a children's aquarium, Music Hall at Fair Park, and one of the world's largest collections of art deco and architecture.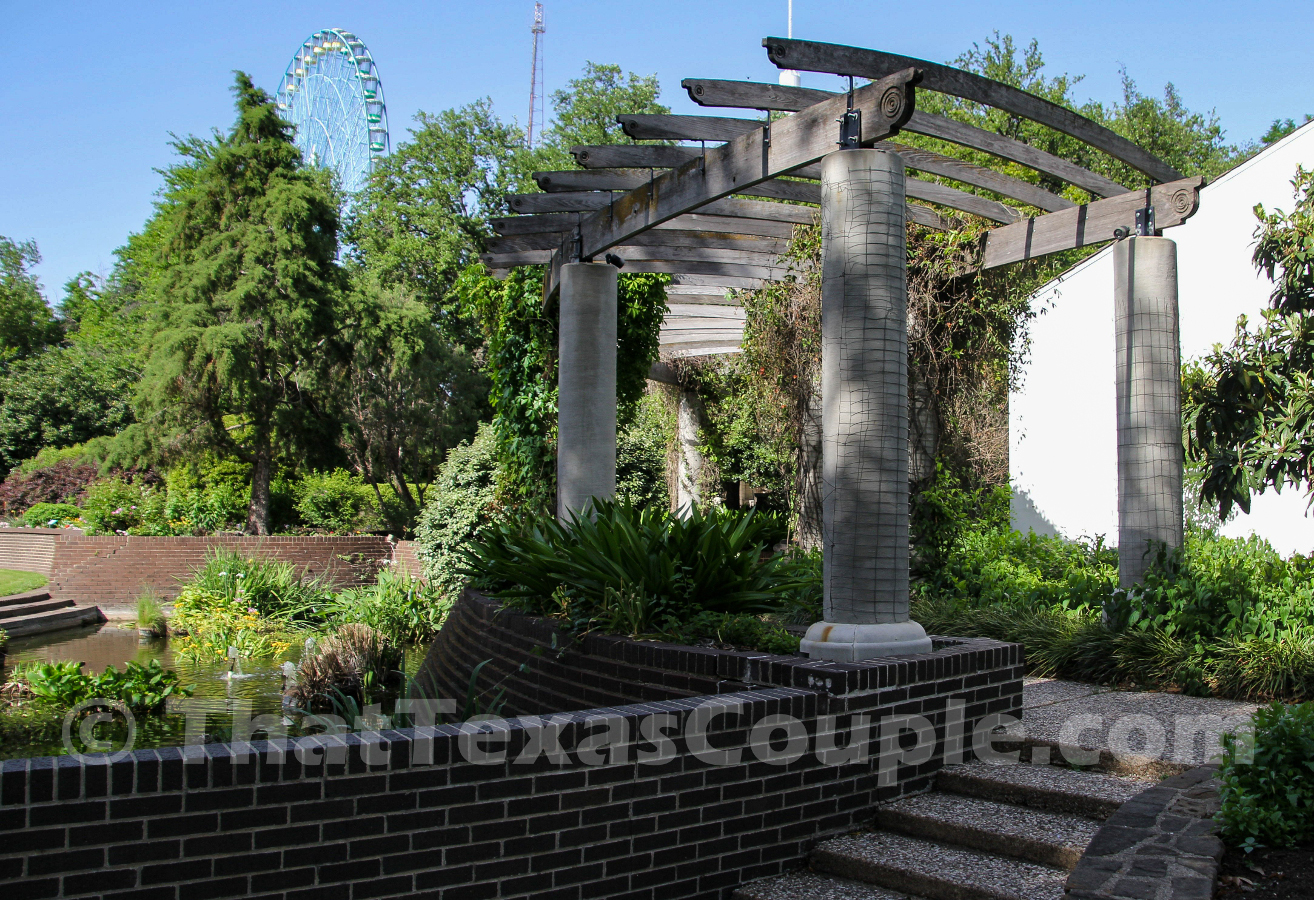 Dallas Heritage Village – A living museum that is home to a large collection of 19th-century homes and commercial buildings.
Dallas Off the Beaten Path
Dallas has a few gems that you should visit while in the city. So, in this complete travel guide to Dallas, I am also mentioning the best off the beaten path attractions in Dallas.
Bishop Arts District – Once the home to Dallas' busiest trolley stop, today this trendy neighborhood is home to over 60 restaurants, boutique-style shops, bars, coffee shops, and art galleries. Each restaurant and shop is individually owned, so you are supporting local business as well.
Deep Ellum – Deep Ellum was established in 1873, as one of Dallas' first commercial districts for African-Americans. While this Dallas neighborhood is full of history, but most people head here to enjoy some live music and nightlife. Be sure and check out The Black Swan Saloon and have them mix a custom drink for you.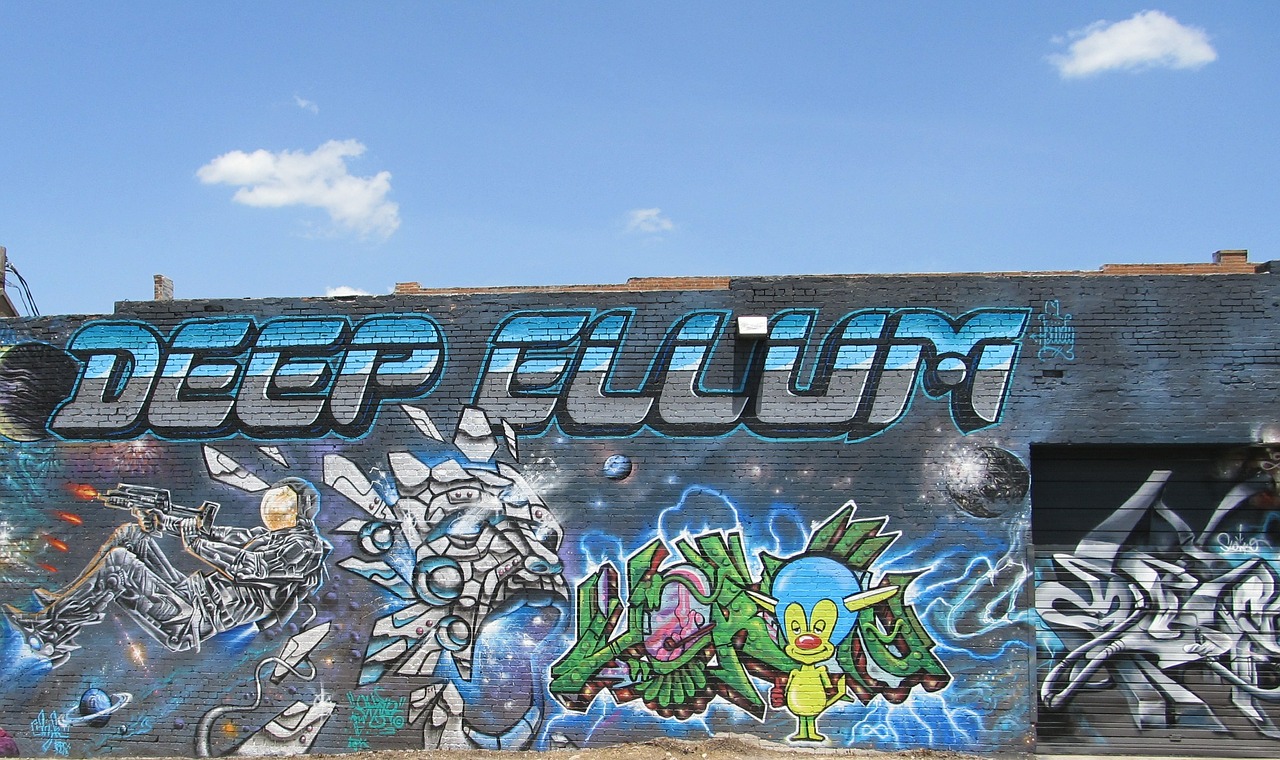 imagr from Pixabay
The Pocket Sandwich Theatre – Live performance theatre where you can throw popcorn at the performers. Need I say more?
Trinity River Audubon Center– nature lovers will like this escape from the big city. This 130-acres used to be an illegal dump site, but it has been reclaimed and turned into a beautiful sanctuary for birds and other wildlife.
Where to Eat in Dallas
To make this a complete travel guide to Dallas, here are the best places to eat in the city:
Five Sixty at Reunion Tower – Enjoy views as far as you can see while dining on world-class cuisine in your rotating dining room at Reunion Tower. Renowned chef, Wolfgang Puck will delight your taste buds with his signature Asian influenced menu while you enjoy views as far as you can see in your rotating dining room at Reunion Tower.
The French Room – Enjoy a romantic dinner inside the historic Adolphus Hotel at the French Room. You can enjoy a traditional three-course menu or a seven-course tasting menu featuring traditional French cuisine.
Rise No. 1 – A soufflé restaurant with an authentic French country atmosphere. For a savory soufflé, I go for the southwest chicken, but really I go for the dessert soufflé, the apricot one to be exact!
Asian Mint – Asian Mint is a delicious Asian restaurant where everything is fresh. I recommend the sushi so you have enough room to hit the dessert bar!
Bread Winners-You can visit Bread Winners any time of the day, but if I had to choose, it would be for breakfast! Indulge in some cinnamon roll French toast, a jalapeno bacon and cheddar waffle, or their version of the croquet madame served with jalapeno cream gravy!
Matt's Rancho Martinez – You can't come to Dallas and not enjoy some Tex-Mex and a margarita! Go for the great enchiladas or fajitas, but be sure and save room for the green apple empanadas.
Mike Anderson's BBQ – Another Texas staple is BBQ, and Mike Anderson's delivers. The laid back atmosphere makes you not worry about all of that BBQ sauce dripping down your chin. You can't go wrong with any of the meat, so enjoy whatever sounds good, and then pair it with the garlic and cheddar smoked taters, the cheesy corn bake, or some delicious cherry-pineapple cobbler.
Where to Stay in Dallas
Dallas is not short on places to stay! There are many options for every budget. Here are a few recommendations:
Budget:
Dallas doesn't really have a lot of hostels. Just outside of Dallas you will find the Wild, Wild West Dallas Irving Backpackers' B&B. They offer a free continental breakfast, low rates, and convenient location.
Splurges:
If I could choose any hotel in Dallas, it would be The Mansion at Turtle Creek. This beautiful hotel is full of history and Dallas charm. Between the exquisite décor and the impeccable service, you can easily get spoiled at The Mansion.
Hotel ZaZa is a fun hotel in a great Uptown neighbourhood. At Hotel ZaZa, each room is themed, so you can have a unique experience every time you visit. Close to shopping, nightlife, and great restaurants, Hotel ZaZa is a great place to stay in Dallas.
The W Hotel in Victory Park is a nice choice for Dallas visitors. Minutes from museums, bars and restaurants, the W in Victory Park offers plenty of amenities right in the heart of the action.
Tips for Dallas
Dallas is an amazing city and full of things to do. While the downtown area is easily walkable, Dallas is actually really spread out. When touring the uptown area, hop on and off the free McKinney Avenue trolley. If you want to visit the suburban areas like Arlington and Fort Worth, then I would recommend renting a car. In my opinion, no trip to Dallas is complete without touring Cowboys' Stadium, going to Six Flags Over Texas, and heading to Fort Worth to tour the Stockyards.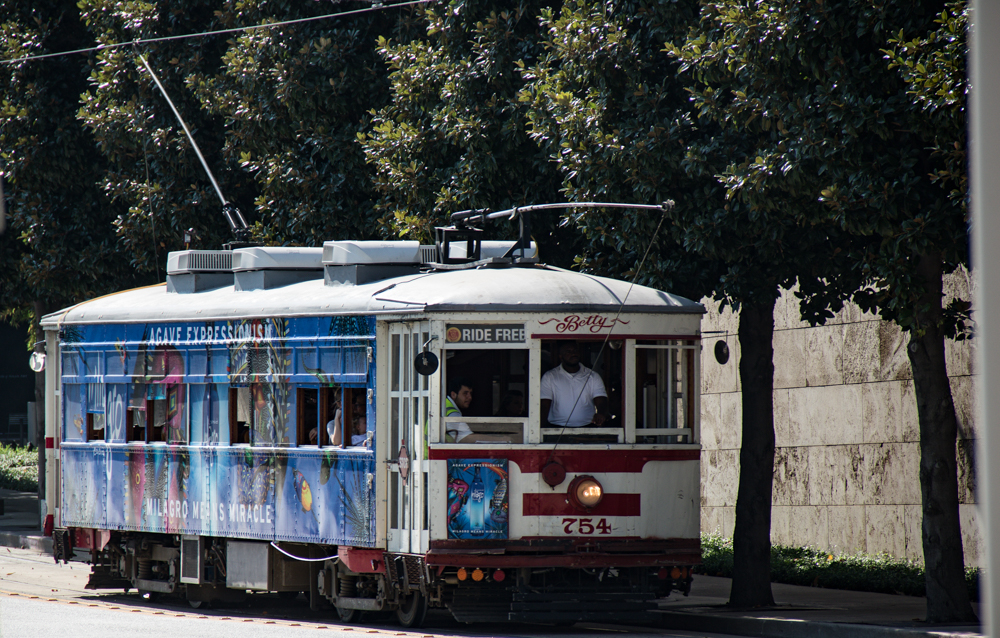 As you can see, Dallas truly is full of things to do, and we just barely scratched the surface. Dallas is the perfect place to enjoy history, culture, food and nightlife. Come and experience some southern hospitality that truly is as big as Texas!
About That Texas Couple
Marty and Michelle are fun loving, wine drinking, adventure seeking travel bloggers that also just happen to be high school sweethearts!  Their love for travel inspired them to start their blog, That Texas Couple, where they share their travel stories, tips, and tricks. The focus of their blog is to inspire couples who work full time to still get out and enjoy a life of travel!  Check out their blog or follow them on instagram, Pinterest, and Twitter!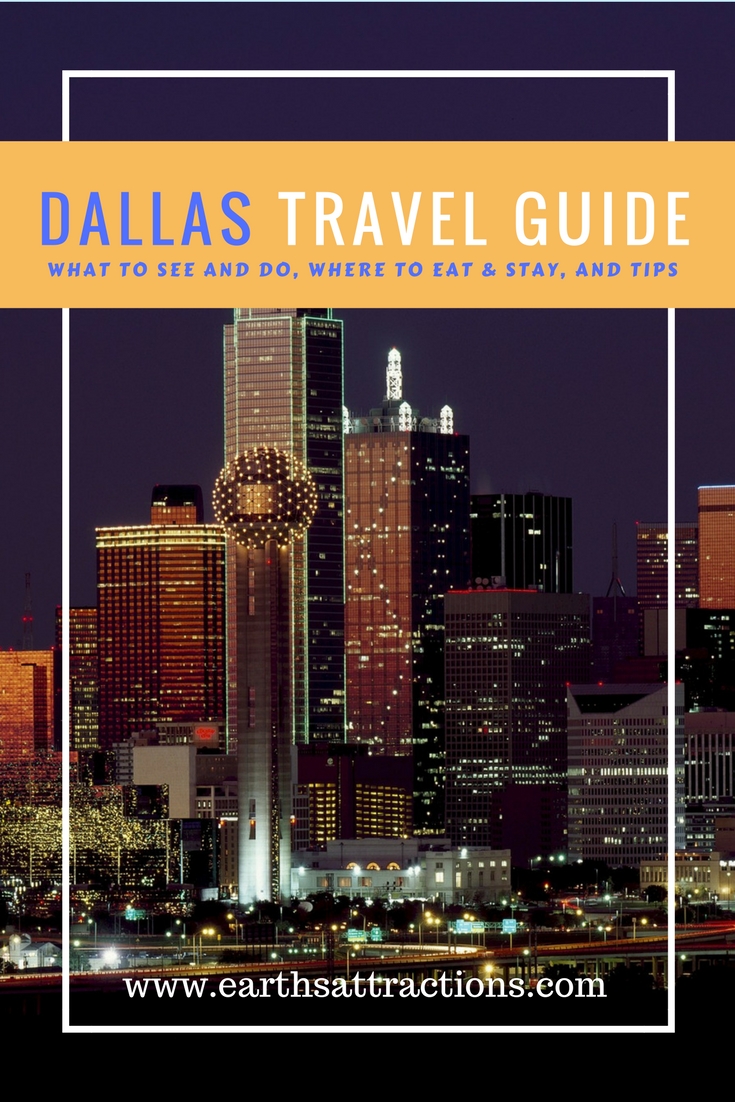 Save