When you visit Spain, you simply have to try the fantastic Spanish Food. From paella and tapas to empanadas, churros con chocolate, and beyond, there are many Spanish foods to try.
This article presents you what to eat in Spain so that you end up sampling Spanish cuisine and, perhaps, fall in love with some of the dishes you'll taste!
These best 16 famous Spanish dishes to eat in Spain cover all areas – from snacks to lunch, dinner, and dessert. There are Spanish foods to try for all preferences and restrictions (gluten-free, etc.).
The Spanish food recommendations are from Ciara from Wellness Travel Diaries. Read this article and discover the best Spanish foods to try while visiting the country.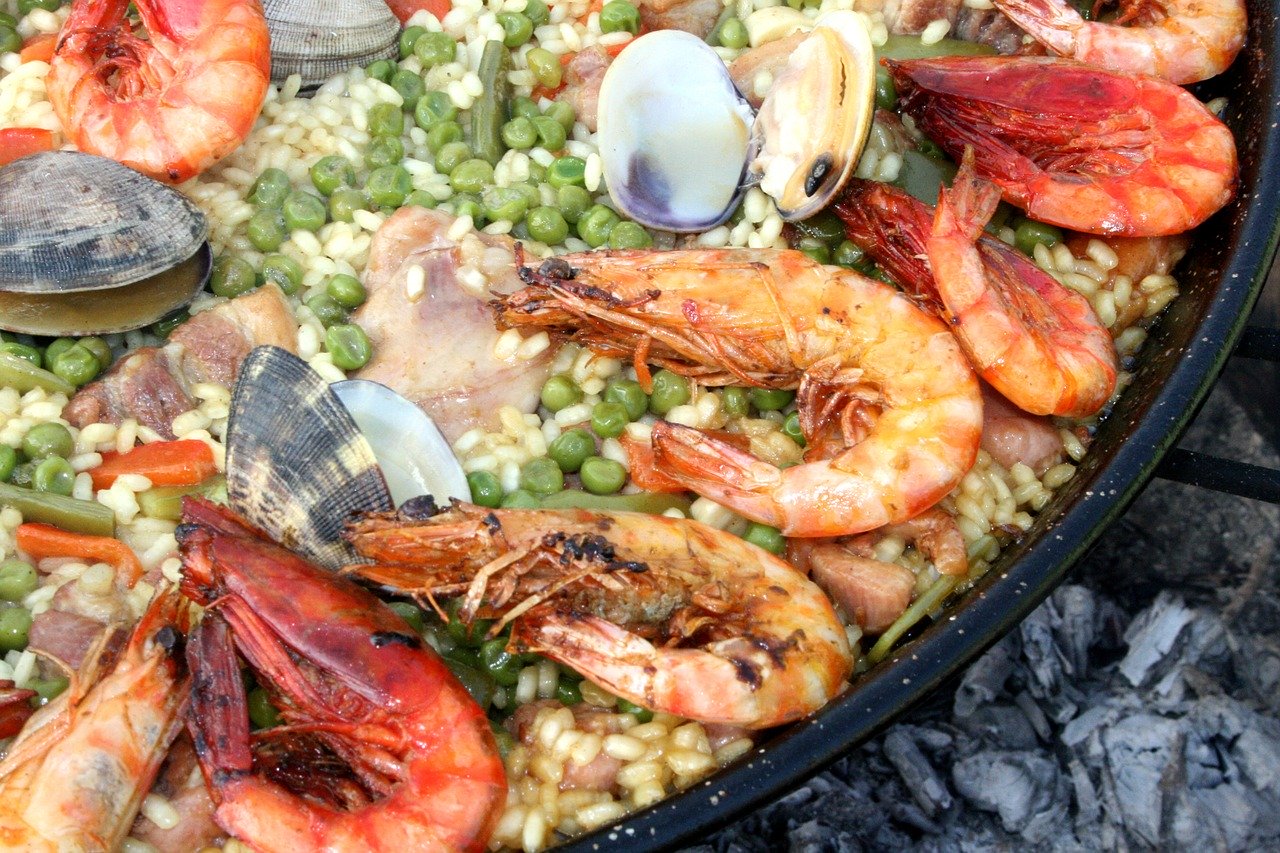 Spanish food: What to eat in Spain
If you're visiting the beautiful country of Spain, you're in for a savory and sweet taste bud adventure. There are shared small plates (i.e. tapas), saffron-infused rice dishes born on the eastern coast on of Spain, flaky savory pies, and much more food to dive stomach first into.
One thing each of these dishes has in common is the high-quality produce and freshness required to prepare each dish.
Spain is uniquely known for its fleshy wine, giant olive tree groves, saffron farms, and various other unique local produce to create the ultimate flavor experience. After all, eating in Spain is all about the experience of enjoying the carefully cultivated food in the company of friends or family.
Luckily, I got to delve into this exquisite food scene while teaching ESL for a year in Galicia, Spain. There I fully immersed myself in the Spanish culture through language and by filling my belly with as much traditional food as possible.
Almost every day I delightfully ate my way around the country. First exploring the north in the Galicia region, and then to the east coast passing through excellent restaurants in Barcelona. There I tried a variety of Spanish dishes both at restaurants and homemade from my Spanish friends.
As a gluten-free and dairy-free traveler, here are some of my favorite dishes worth exploring. Most of these traditional dishes and tasty tapas are naturally gluten-free and dairy-free, making dining out easier for navigating allergy-friendly travel.
However, some of these dishes are not. The list below contains a mixture of dishes, and some of these have vegan alternatives. Just be sure to check with the restaurant to see if they have a vegan option.
Visiting Spain
If you're visiting a larger city such as Madrid, Barcelona, or Seville, there will be menus in English for tourists. However, smaller cities may not have English menus. (Read this article to find out everything you need to know before your first trip to Spain.)
All the dishes listed below are written in their Spanish name so you'll be able to easily navigate a Spanish menu.
Here are some other basic food items to know when visiting Spain:
pollo – chicken
carne – meat
pescado – fish
sin gluten – gluten-free
verduras – vegetables
Moreover, here are some Spanis dishes you have to try while visiting! Mix and match the plates, order an abundance of tapas, and make your way around the table for an unforgettable foodie experience, as Spain is a foodie traveler's paradise.
Each of these delicious dishes can be found throughout all the Spanish regions.
Spanish foods – Plates and tapas to try:
First on this foodie's guide to Spain are the plates and tapas to try. Let's get started with this Spanish food immersion.
Paella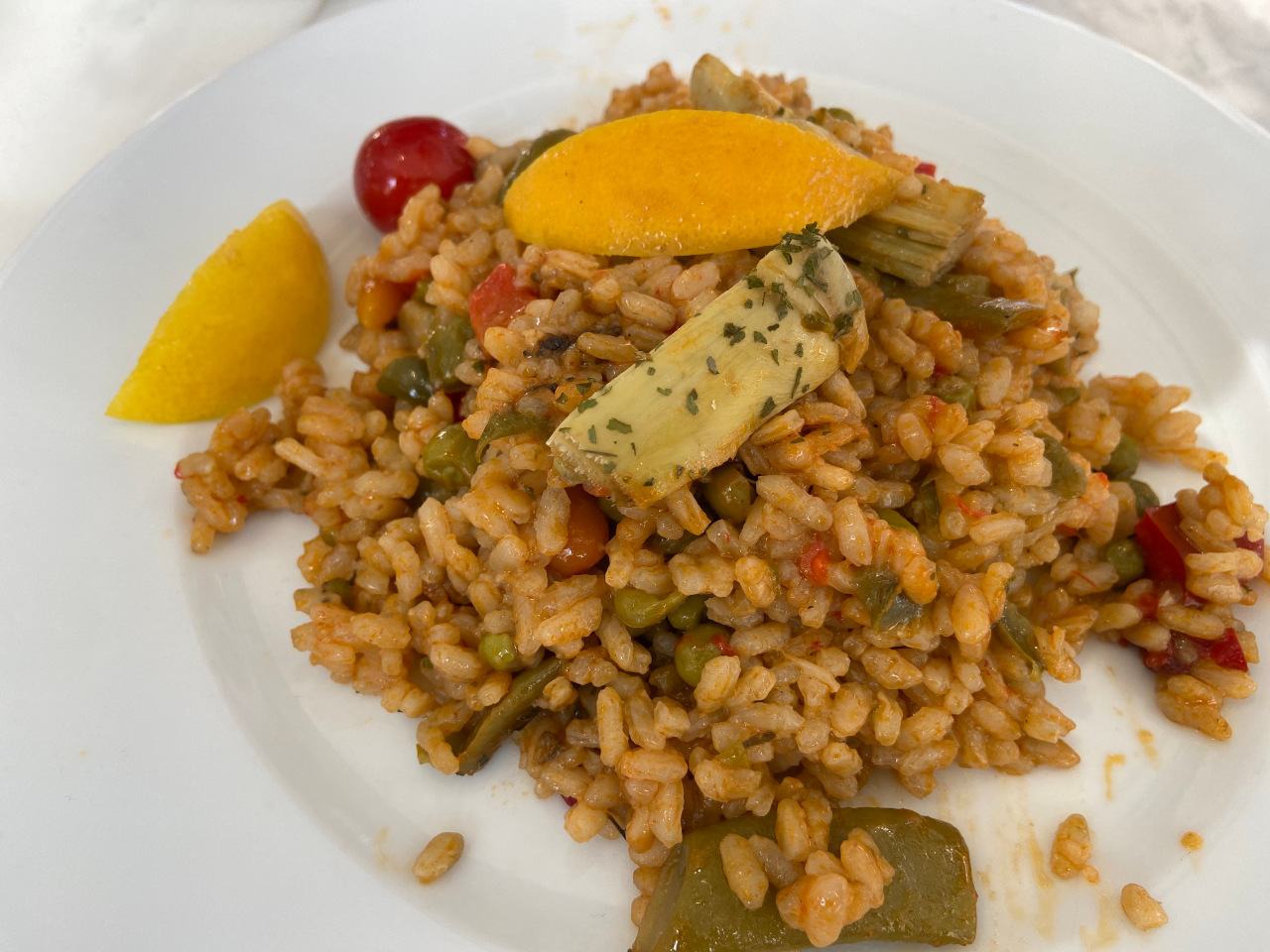 Born in the region of Valencia, this rice dish offers a bold flavor profile tinted with the earthy notes of saffron and is one of the top Spanish foods to try.
Saffron is the key ingredient in this classic dish that's specifically grown in Spain in the La Mancha region. Another key ingredient in the dish is the rice, which is either Calasparra or Bomba rice.
The traditional take on paella also includes rabbit (or chicken), garlic, runner beans (green beans or green peas), butter beans, and, of course, the subtly sweet yet grassy aroma of saffron.
However, various versions of paella can be found throughout the country. There's scrumptious seafood paella, vegan paella loaded high with artichokes, chicken paella, and more.
Empanadas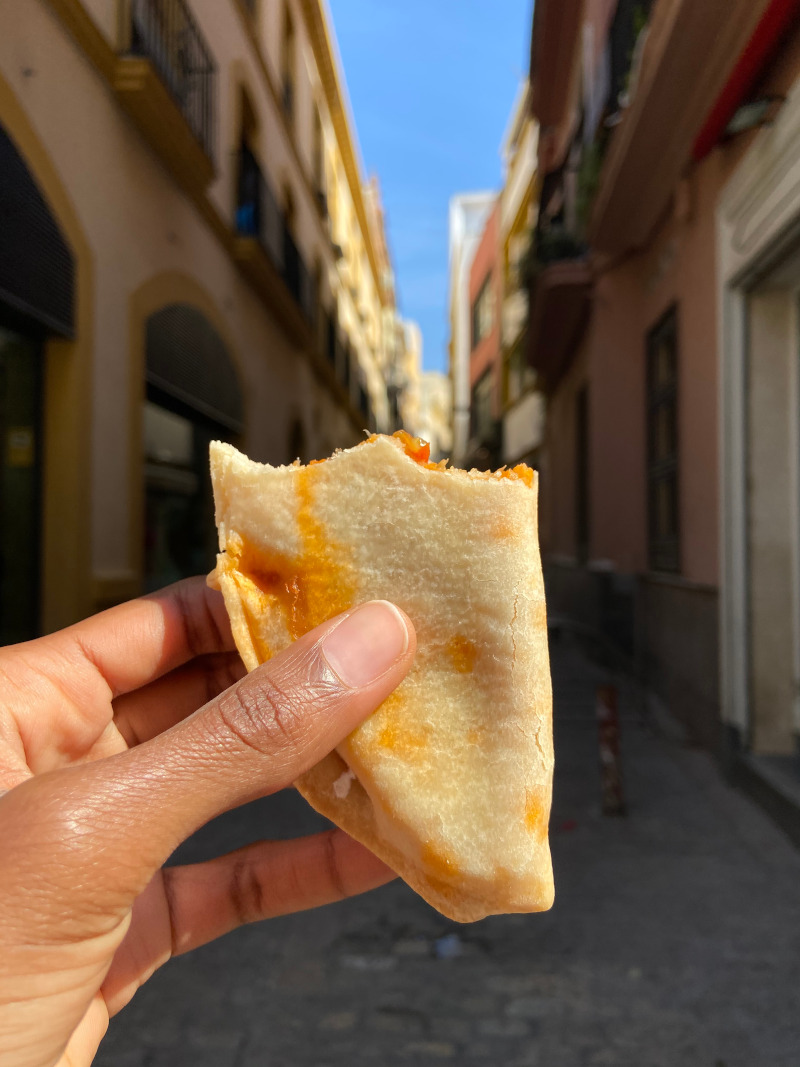 Empanadas are one of my favorite dishes to eat in Spain. They're an aperitive dish both on the go or while dining at a delectable restaurant.
Born in northern Spain, in the Galicia region, these pies are filled with savory fixings.
They are made as hand-sized, on-the-go friendly munchers or as giant pies the size of a pizza that's sliced into generous portions.
The crust is flaky, doughy, and moist, creating the perfect pocket to tuck wholesome goodies into. It's no surprise that these are some of the best traditional Spanish dishes to try.
Traditionally empanadas are filled with minced meat, onions, and bell peppers. This base of onions and bell peppers is used to create other types of empanadas such as chicken and mushroom, tuna, and more.
This pastry is a great meal to take on the go as the way it is made makes it super easy to handle during a free walking tour, enjoying a garden, or whatever other active wellness adventure you are embarking on.
Pro tip: If you have food allergies there are empanadas that are gluten-free, dairy-free, vegan, etc. While they aren't at every restaurant, they can still be found. Just ask your server, or visit a local bakery and ask
Gazpacho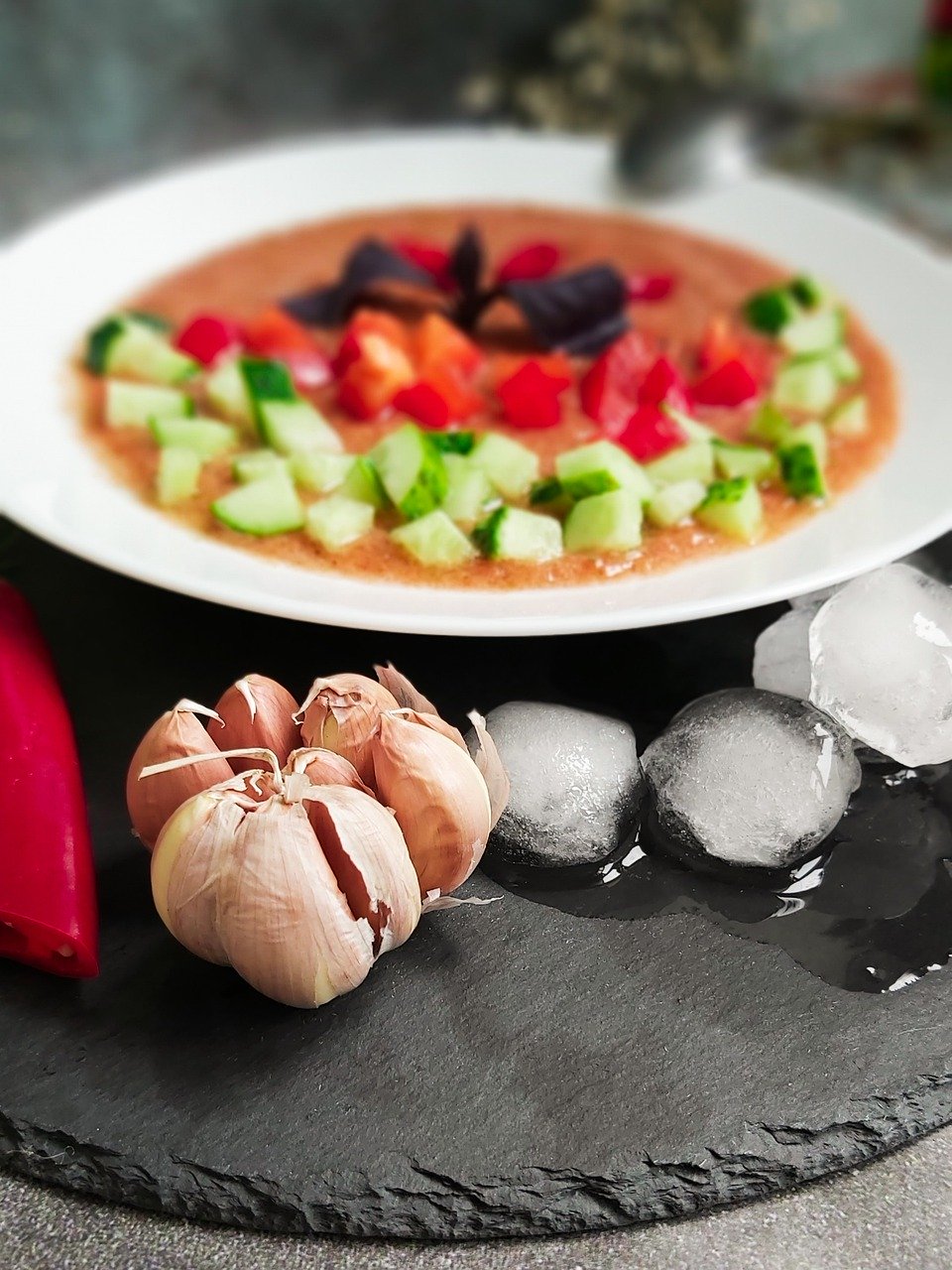 Gazpacho comes from the southern region of Spain and is a popular soup during the hot summer months.
Typically served cold, this refreshing soup allows Spaniards to cool down from the summer heat while delving into a mellow bowl of tomato soup.
But that's not all! Ingredients in a giant bowl of gazpacho calls for cucumber, olive oil, garlic, and bell peppers all finely blended into a suave concoction of goodness.
You'll find this chilled soup served in big bowls, poured into cold glasses, and sometimes served with a basket of bread.
It's also found at the grocery stores as well, so you can sip on gazpacho at home in the leisure of your hotel or Airbnb. Definitely one of the best dishes to try in Spain.
Pan Con Tomate
This is a savory breakfast plate and one of the best foods to eat in Spain, normally served with a cup of coffee or a glass of freshly squeezed orange juice. It's naturally vegan-friendly, and can sometimes be made gluten-free for any traveler.
Pan con tomate, or bread with tomato (in English), is made of fresh thick bread, usually a baguette, that's been slightly toasted and cut in half.
The bread is generously topped with freshly crushed tomatoes allowing the tomato juices to slightly soak into the crunchy bread.
Then, olive oil is delicately drizzled all over the bread with a dash of finishing salt on top. This dish is simple, but the freshness and quality of the ingredients make it a classic Spanish food to enjoy during your visit.
Croquettes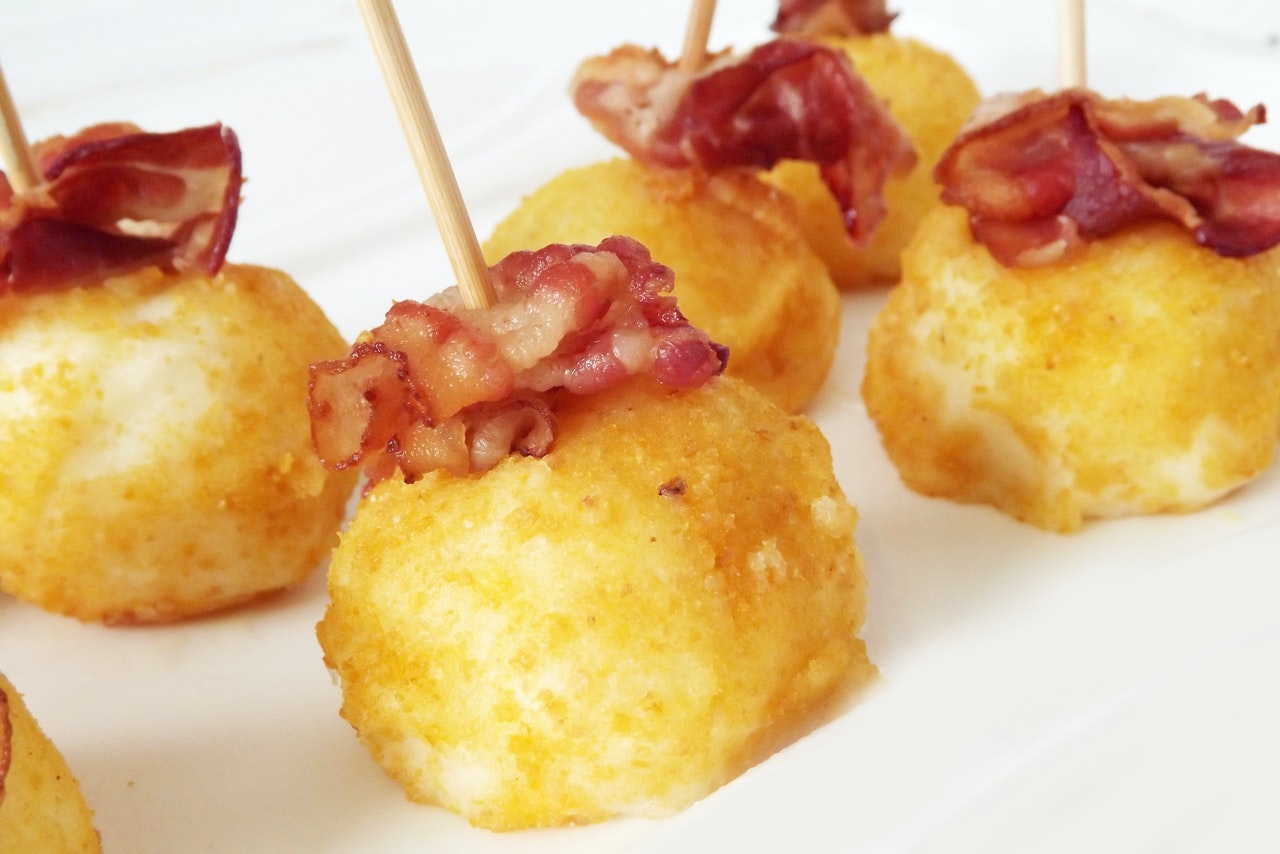 Another favorite Spanish dish I love introducing people to is croquettes.
A tubular fried fritter lightly coated with bread crumbs and stuffed with a mixture of ground meat, mashed potatoes, salt, pepper, sometimes flour, milk, and eggs, this dish is rich in flavor and a true favorite of both locals and tourists.
Traditional Spanish croquettes also typically include ham or chicken, but there's a wide variety to choose from. Some may include cheese, spinach, only veggies, fish, and even sweet croquettes with melty chocolate inside.
Moreover, croquettes are a popular tapa found in every region in Spain. You can order them at almost any restaurant, bar, and even bakeries, where they sometimes carry specialized croquettes such as vegan croquettes or gluten-free croquettes.
If you're visiting a bakery, just ask at the counter to see what type of croquettes they offer. Restaurants will have a menu listing all the tasty croquettes they have. Have fun trying all the different varieties!
Tortilla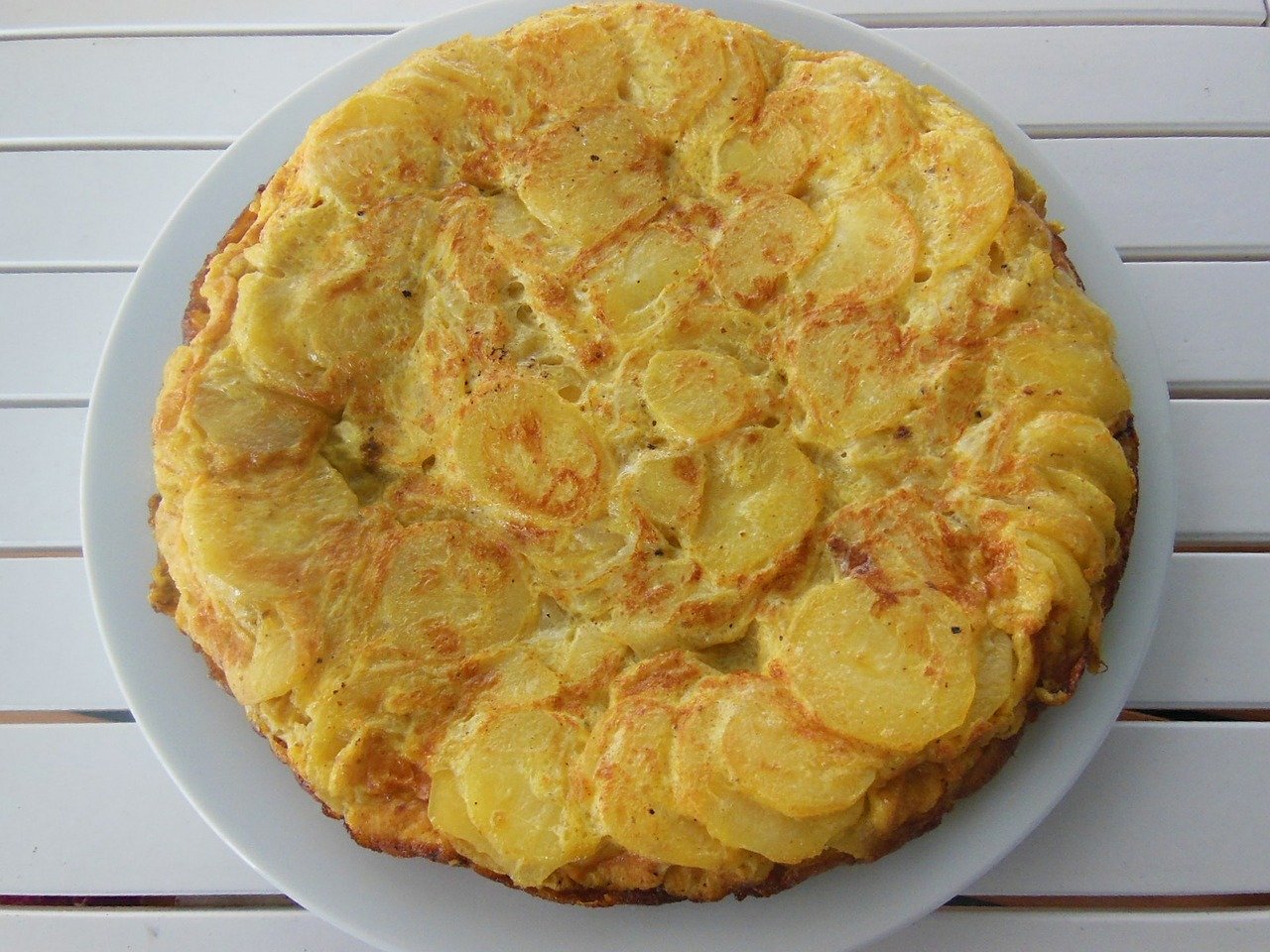 The Tortilla Española, also known as the Spanish omelet, consists of potatoes, eggs, and the occasional onions (depending on the restaurant) for a classic tortilla.
However, some restaurants may add other special ingredients to the tortilla such as more vegetables, ham, cheese, and spinach.
The potatoes are fried in Spanish olive oil for the ultimate smooth and crispy texture.
Then, they are introduced to lightly beaten eggs that are then slow-cooked on the stove.
The omelet's appearance is always pristine with a slightly aromatic smell of the slow-cooked potatoes. After it's cooked, the omelet is served as a pie and cut into equal parts.
Pimento Padron
Still wondering what to eat in Spain? How about pimento padron? This dish is often paired with pulpo (octopus) or other seafood, bread, and a tall glass of full-flavored wine.
It's a traditional Spanish tapa consisting of small roasted green peppers that are moderately drizzled with Spanish olive oil and lightly sprinkled with thick salt crystals.
The pimentos (peppers) are often sweet, with a bold flavor and slight crunch from the crystal salt. Occasionally a spicy pimento finds its way onto this dish, but it's extremely rare.
In the Galicia region, there is a tradition surrounding this spicy pepper. Locals say when a person bites into that spicy pepper; they're responsible for paying for the entire meal of the dinner table.
Patatas Bravas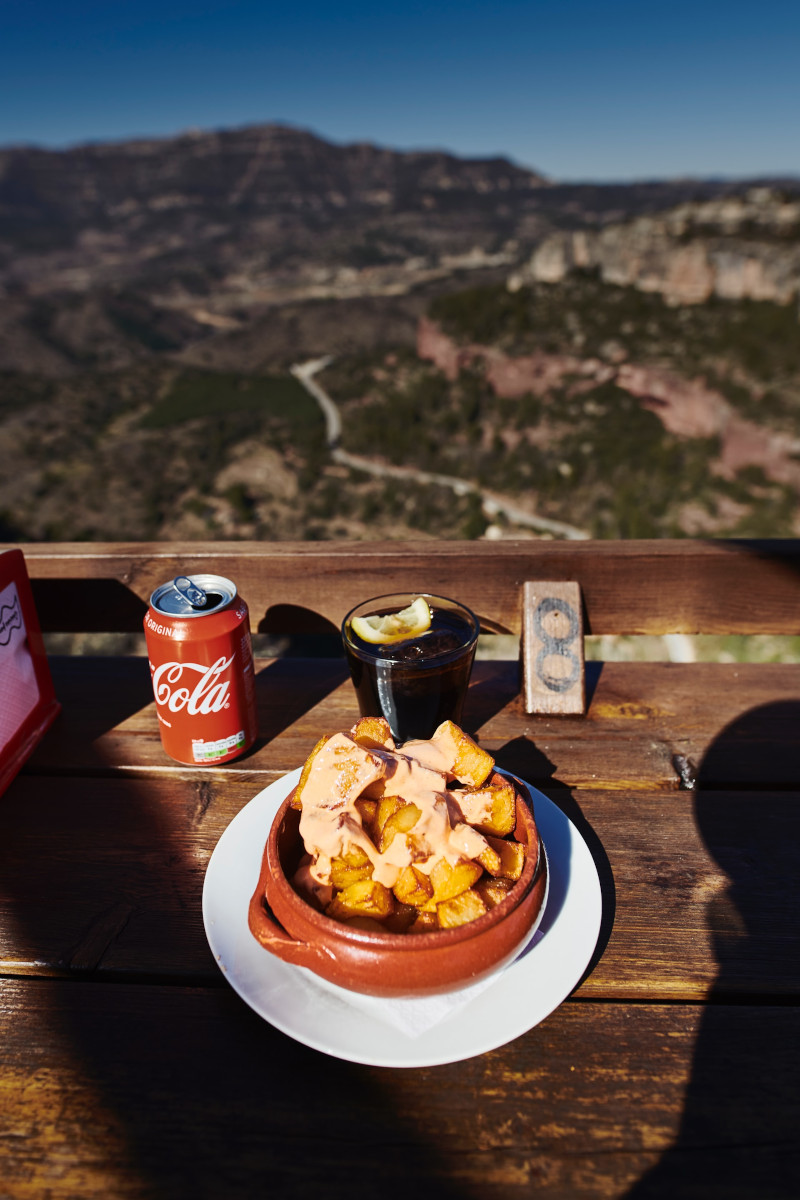 Patatas bravas are an extremely popular Spanish dish found throughout the country.
This ubiquitous dish contains two main ingredients: potatoes and the bravas sauce. The potatoes are typically fried in various versions, such as chunks, fries, or wedges. At the same time, the sauce can also vary greatly from region to region.
Some restaurant's bravas sauce is a tomato base with olive oil, garlic, and Spanish paprika, while others never touch a tomato in the sauce and use a stock base.
Although the bravas recipes vary, one thing they all have in common is the sweet, slightly tangy, and spicy sauce that's heavily drizzled over a batch of freshly fried potatoes. Definitely one of the best Spanish foods to try while visiting the country!
Olives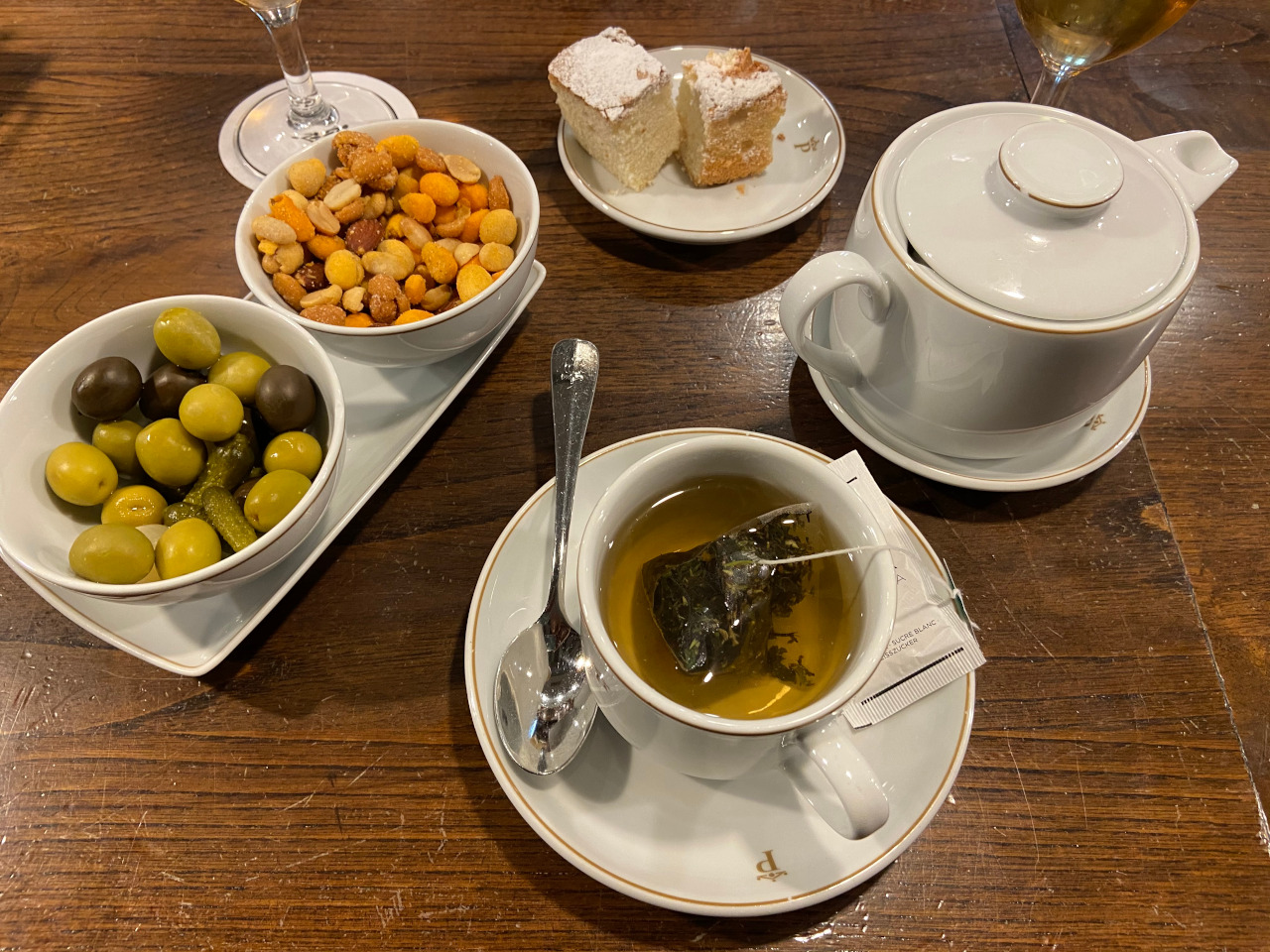 If you're visiting southern Spain, you'll probably notice an abundance of groves filled with olives. Spain is one of the largest producers of olives, which means if you have a chance to sample olives, or olive oil, taste away!
The olives are almost always fresh in Spain, with a more farm to table feeling from the high-quality olives. The olives come in various shades of green and black, and are served everywhere.
Some restaurants will give you free olives with the purchase of beverage, while others require you to pay for the olives for a small price.
Regardless, the high quality and freshness of the olives make for popular Spanish tapas.
Spanish food: The best Spanish Dessert dishes to try
Next on this Spanish foods guide are the desserts.
There are many amazing sweet Spanish dishes to try, so let's dive right in.
Churros con chocolate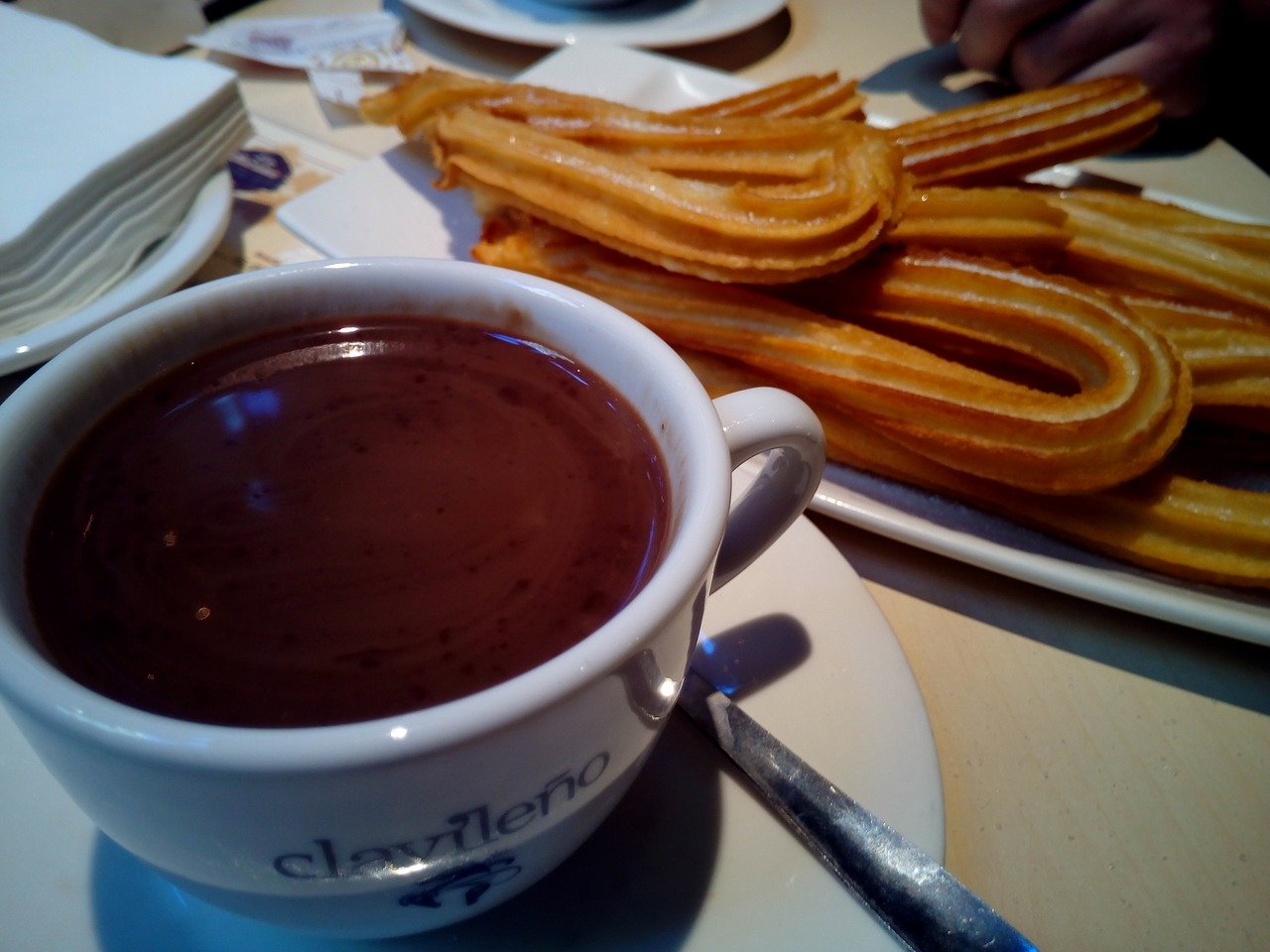 Churros con chocolate, or churros with chocolate (in English), are one of the supreme breakfast dishes found in Spain.
This dish consists of two delicious components. The first is a crispy and fluffy long tubular pastry that's been lightly fried in oil. The second is a warm mug of thick luscious chocolate for the ultimate churro dunking adventure.
Dip them one by one, dunk them, or devour them separately for a tasty churro experience. Some restaurants have thinner chocolate mixed with warm milk, while others opt for a vegan chocolate experience.
While this sweet breakfast dish can be found everywhere in Spain, one of my favorite ways to indulge in churros con chocolate is at a Chocolatería (a chocolate shop) or a Churrería (a churro shop).
Each of these shops specializes in this delectable dish, plus the Chocolatería often has vegan-friendly options for fellow vegan travelers.
Pro tip: these are a great snack to enjoy while you walk through the city taking in the sights.
Gelato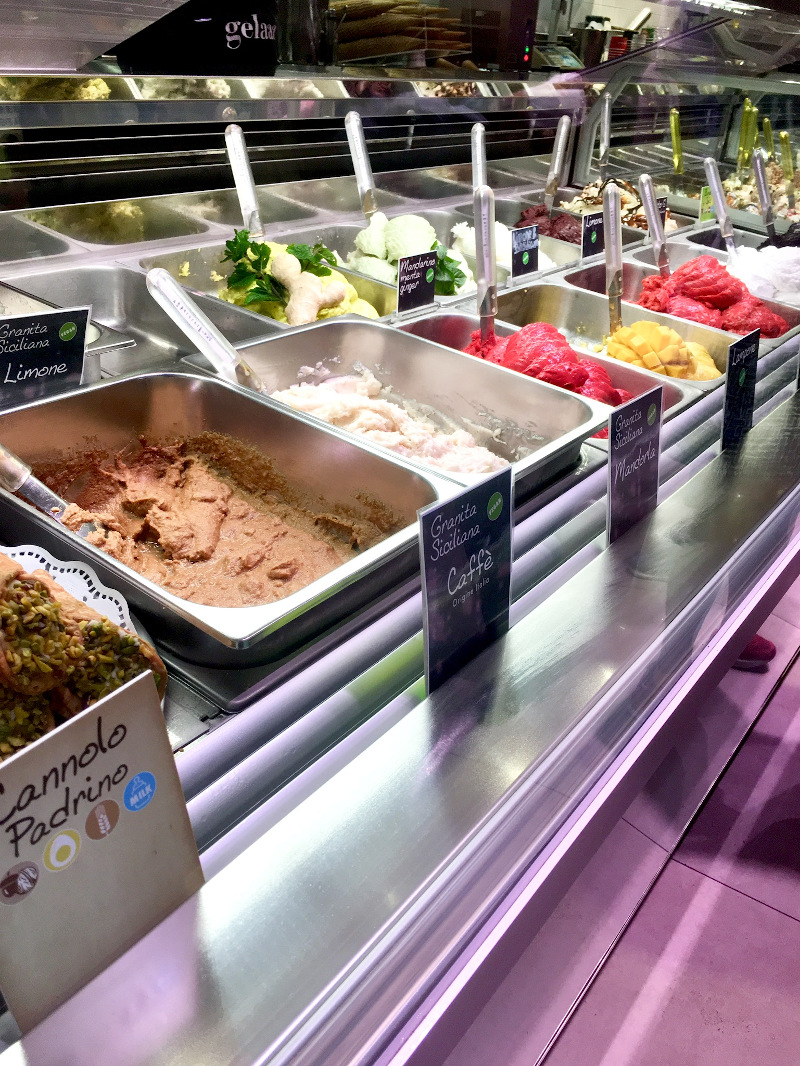 While this dish isn't impartial to Spain, gelato is famous in Europe due to the high quality of ingredients and masters of their craft.
If you're visiting Spain, why not indulge in the heavenly gelato as well? Gelato is a ubiquitous dessert found absolutely everywhere in Spain.
For instance, if you're visiting Barcelona, Gelaaati di Marco is a famous ice cream that has a wide array of flavors. There's creamy extra dark chocolate ice cream, lemon basil gelato, and classic flavors as well.
As a vegan(ish) and gluten-free traveler, gelato is an easy way to dive into the rich dessert scene in Spain.
Pro tip: Gelato is a perfect dessert to enjoy strolling through the cobblestone streets of Spain. To find the best spots for gelato and other great desserts, here is a delicious dessert guide for Barcelona as its one of the best ways to explore the sweet ambiance Spanish restaurants have.
Turron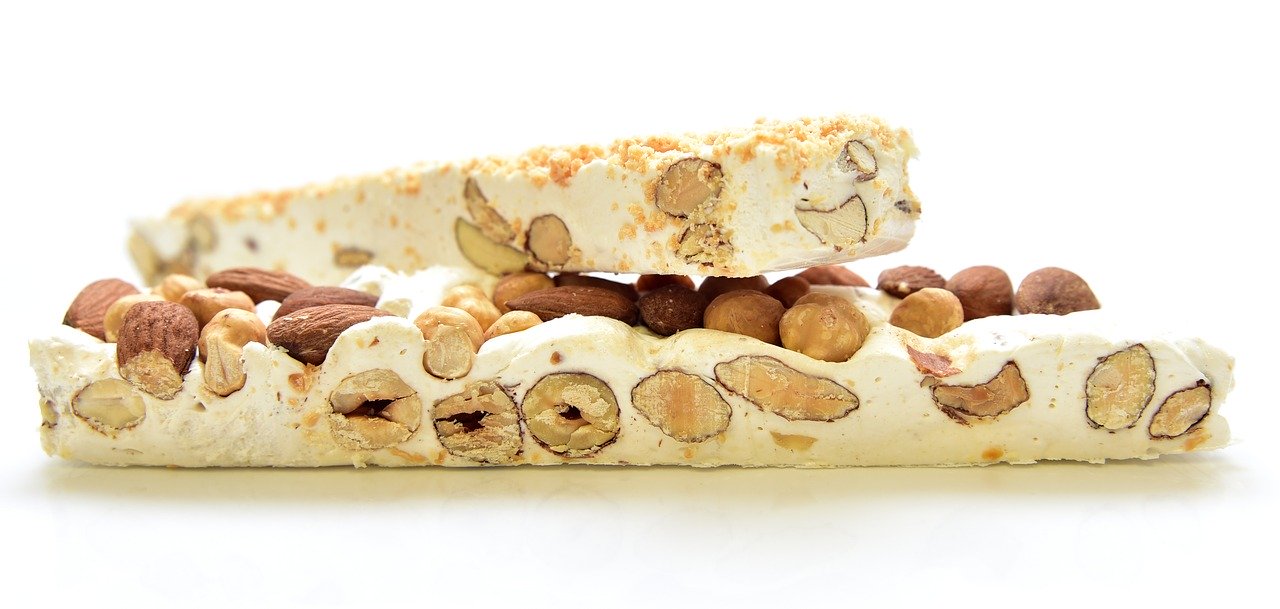 The dish is an almond nougat made from a mixture of roasted almonds, egg whites, and honey. While this is the traditional turron recipe, there are a variety of famous recipes to create the optimal turron dessert.
Some recipes include slithered almonds for a crunchier texture or ground almonds for a classic smooth turron.
Some Spaniards even add pistachios, various chocolates, dried fruits, and I've even occasionally seen some vendors add rose petals. Yum! Turron can be found everywhere in Spain, but it becomes increasingly popular around Christmas.
Pro tip: If you're visiting during the holidays, this could be an excellent sweet treat to gift. Depending on the quantity you buy, turron can easily fit into your carry on.
Here's a list of other scrumptious dishes to try while visiting Spain:
There are many Spanish dishes to discover while visiting the country. Next on this guide are other amazing foods to try. as you'll see, the Spanish traditional foods will enchant you!
Pulpo (gluten-free)
Pulpo is an octopus dish that consists of boiled tender octopus, drizzled with olive oil, and sprinkled with sweet paprika. Definitely one of the must-try Spanish dishes!
Cocido madrileño (vegan options are sometimes available and gluten-free)
This is a chickpea-based stew that's also made with meat and vegetables. They are vegan options for this stew.
Fabada asturiana (gluten-free)
Fabada asturiana is a bean stew that's typically made with giant white fava beans, bacon chorizo, and blood sausage. It's a great Spanish food to taste!
Caldo gallego (gluten-free)
A soup made of cannellini beans, turnip greens, potatoes, and either ham, chorizo, pork, and sometimes bacon.
Do you have a favorite Spanish dish you've tried? Or do you have one you can't wait to devour?
I hope that this article on the Spanish cuisine opened your apetite and will determine you to experience as much as possible of the tradtional Spanish dishes!
About the author:
Ciara is a SoCal native who loves traveling the globe with her husband, finding new ways to feel healthy and fit. Through a blend of fitness, nutrition, and personal development tips, her travel blog, Wellness Travel Diaries, helps overwhelmed travelers look and feel their healthiest self yet. In her free time, you'll find her health coaching and exploring new cities while devouring a scoop of chocolatey ice cream. Follow her on Instagram, Pinterest, or Twitter.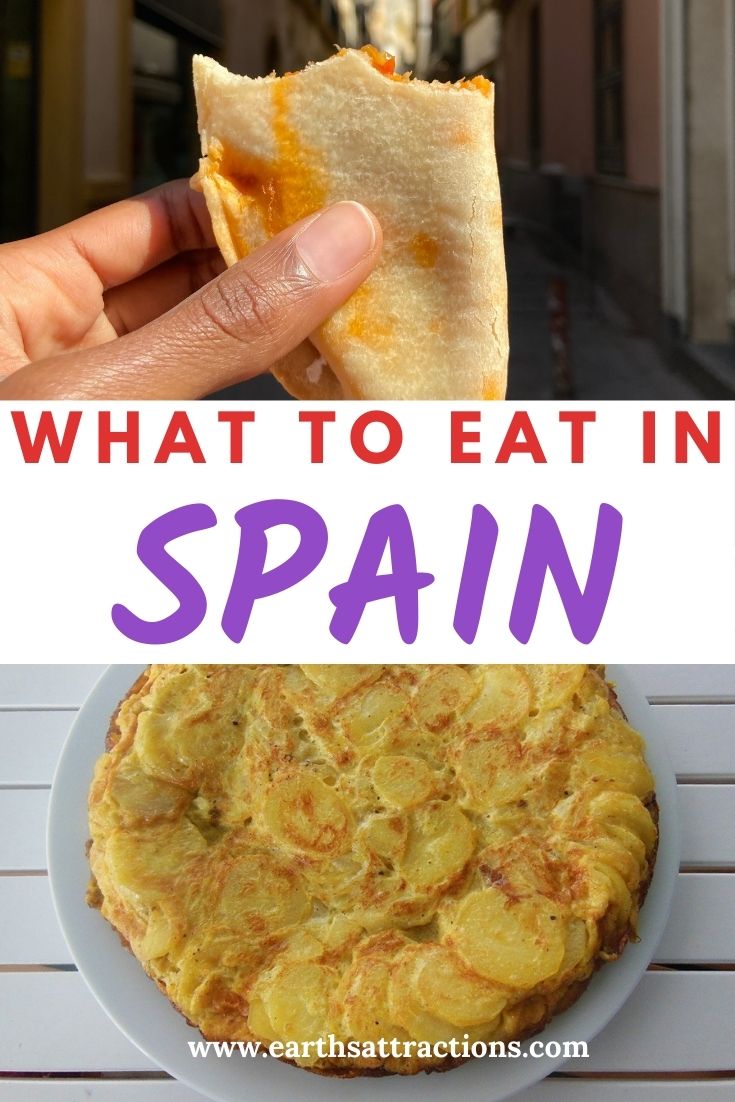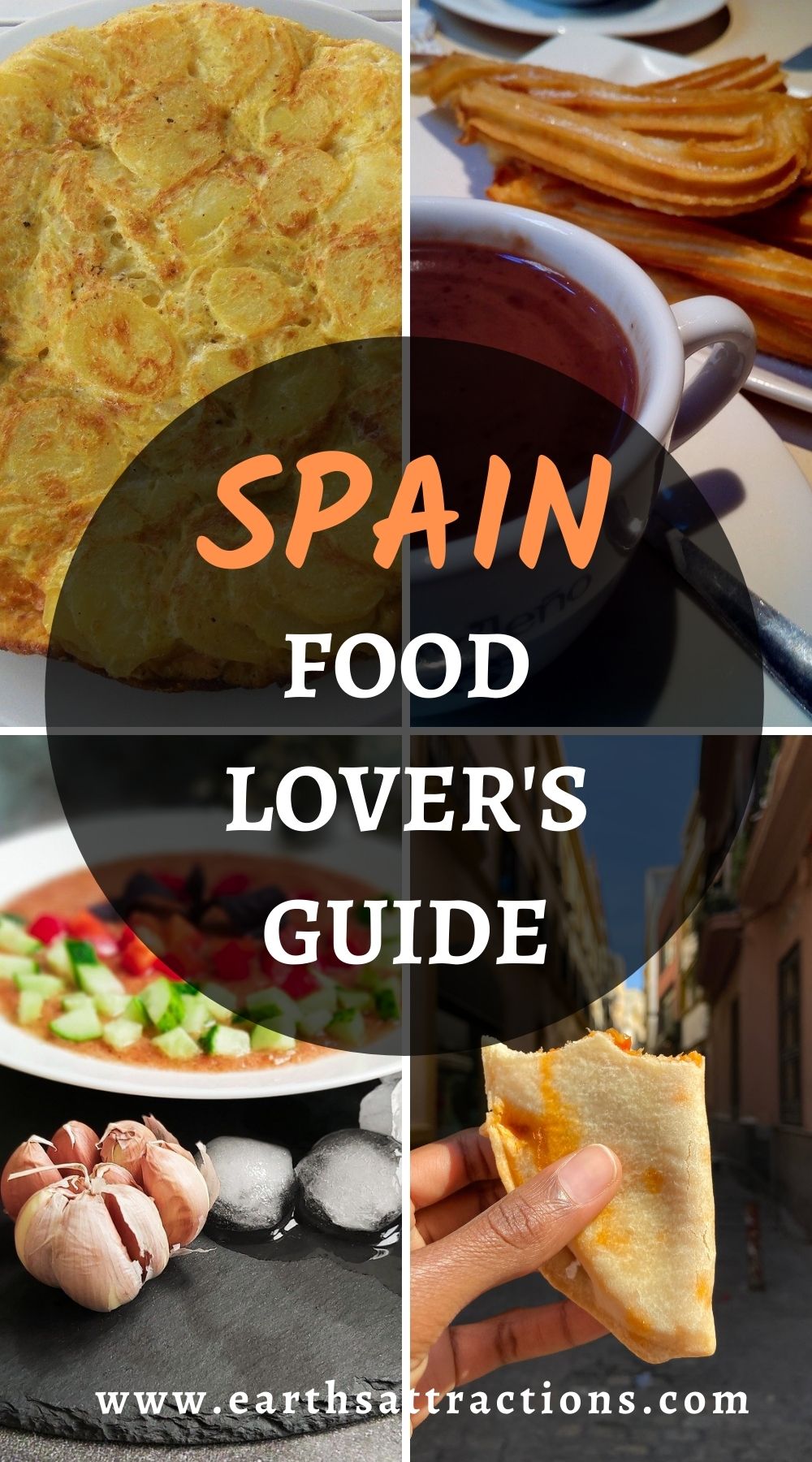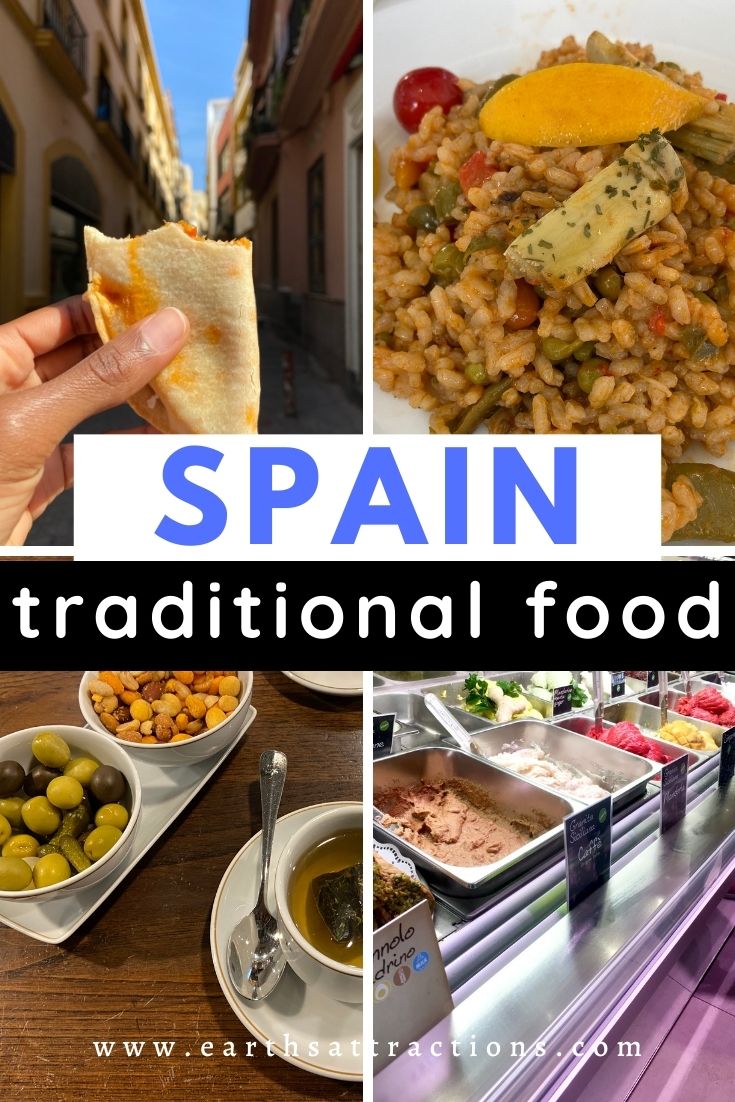 Photo sources: 1, 4, 5, 6, 7 – Photo by Angel Santos on Unsplash, 9, 11