Great food, lovely attractions, wonderful atmosphere – you can find them all in Portland, Maine, USA. Discover the top attractions in Portland, off the beaten path things to see and do, where to stay and eat, and tips for Portland in this local's guide to Portland, Maine, USA written by Chelsea J. Gwinn from A Wanderful Life. The complete travel guide to Portland is part of the free travel guides series.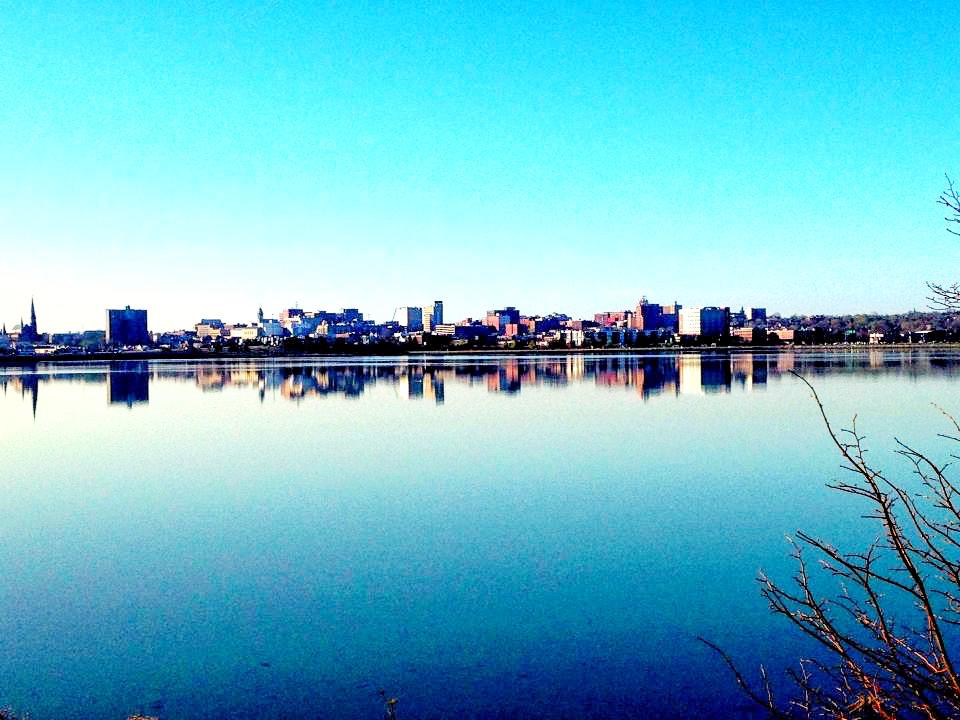 A Local's Guide to Portland, Maine USA
If you're looking for the quintessential New England city by the sea look no further. With its brick buildings, cobblestone streets, and constant flow of boats and ferries, Portland, Maine has all the charm you could want in this urban seaside.
This small up-and-coming city, not to be confused with Portland, OR, has a population of just 67,000 and is a major sea port on the East Coast of the United States.
Small enough to keep its cozy atmosphere, but big enough to provide unlimited restaurant options, art galleries, live music, parks, and museums, Portland should be an appealing new addition to your "must visit" list.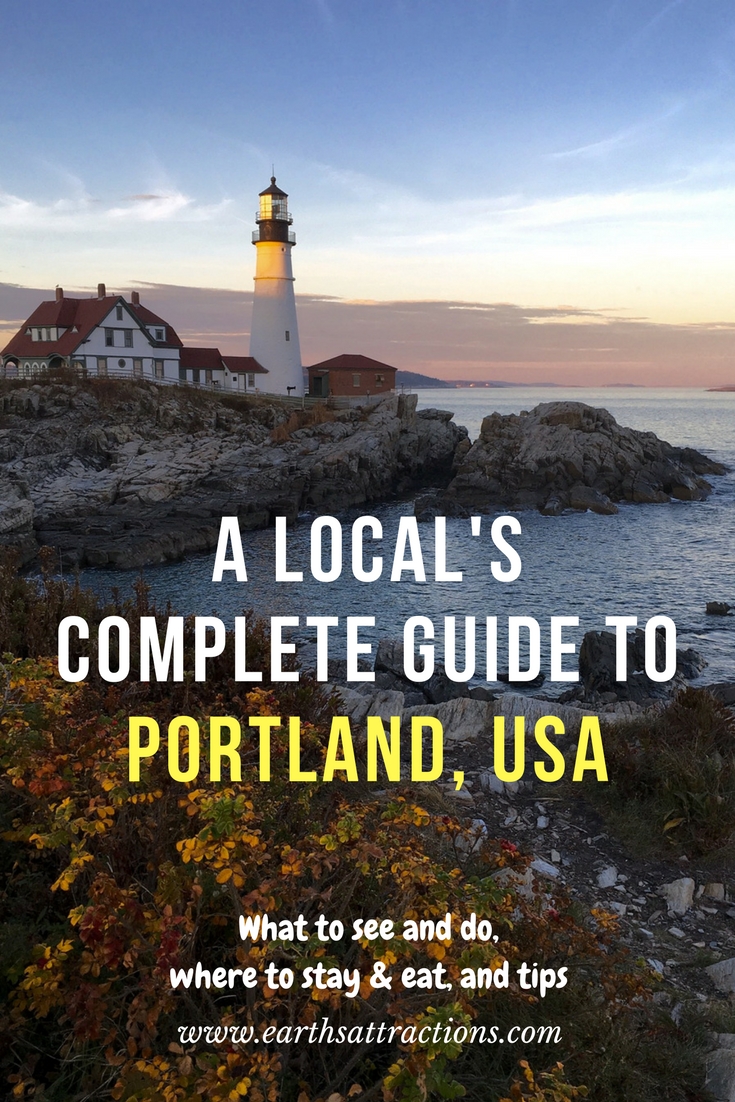 Top Attractions in Portland
Fort Williams / Portland Headlight
If you're in Portland and you have to see one thing – this is it. The most photographed lighthouse in the United States, Portland Headlight, is located adjacent to Portland in Cape Elizabeth.
You will find the lighthouse just 8km from the Old Port at Fort Williams Park on a perfect example of Maine's beautiful but rugged coastline.
Once you've had enough of the lighthouse and inevitably gotten a few photos, explore the surrounding Fort Williams and enjoy the walking paths.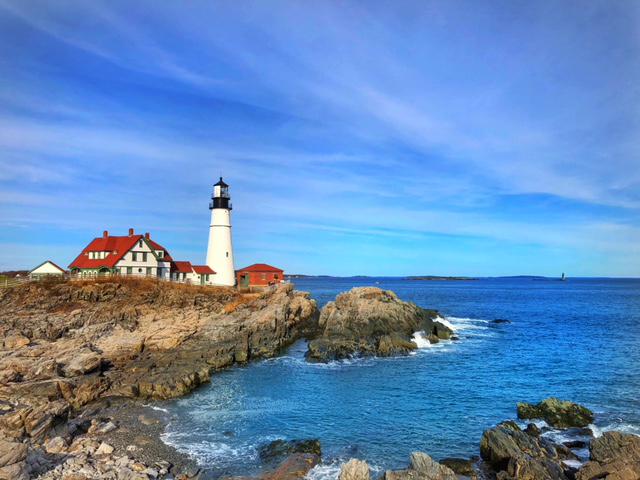 Casco Bay Islands
Just a brief ferry ride away sit the islands of Casco Bay. Head to the ferry terminal on commercial street and take a ride to one of the six islands: Peaks, Little Diamond, Great Diamond, Long Island, Chebeague Island, and Cliff Island.
Each island is unique and has its own charm. Peaks, for example, hosts a Reggaefest annually. You can also rent bikes and ride around the island. These are all very easily day or half day trips.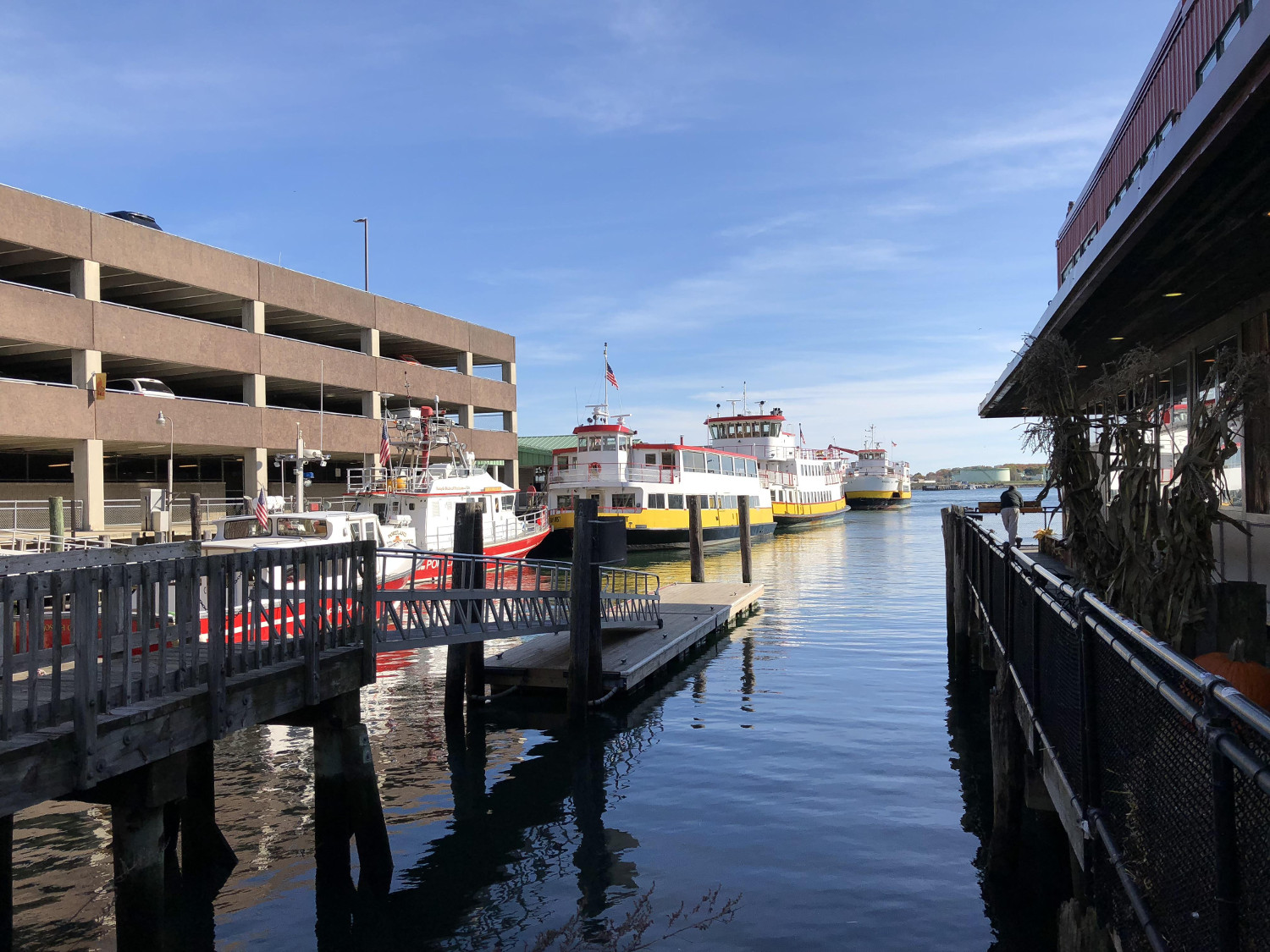 The Old Port
The Old Port is the name for Portland's downtown area. As mentioned before it is the ultimate center of charm for Portland, with cobblestone streets and any number of shops, restaurants, and bars within walking distance.
Walk along the waterfront on commercial street and grab some seafood, and at night stay along commercial or Fore Street for the main drag of bars in the area.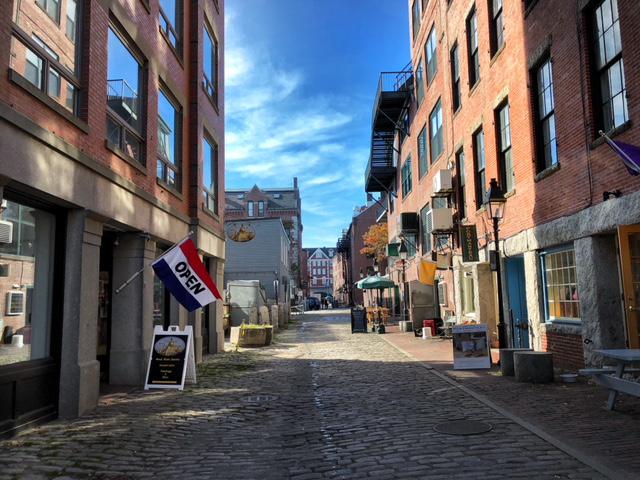 Eastern Promenade
The eastern prom is great for walking and enjoying the ocean view. When the weather is nice (aka not winter) you can find food trucks, and sometimes concerts and events. This is the main viewing spot for fireworks on the 4th of July. You can also rent kayaks, if you're into that!
Portland Off The Beaten Path
First Friday Art Walk
Every first friday of the month art galleries, studios, museums, and alternative art venues open for a free self-guided tour between 5-8pm (www.creativeportland.com/arts/first-friday-art-walk). Roam around the arts district and explore the unique and creative vibe that the city has to offer.
Thompson's Point
Check out an outdoor concert in the summer, go ice skating in the winter, or grab a beer at the well-loved Bissell Brothers Brewing Co. year-round at Thompson's point.
A business and event location, there's sure to be something going on here at any time of the year.
Farmer's Market in Deering
Who doesn't love a local farmer's market? Hosted at Deering Oaks Parks every Saturday, and in Monument Square every Wednesday, this farmers market displays all the fresh and local ingredients between 7am-1pm all the way through December!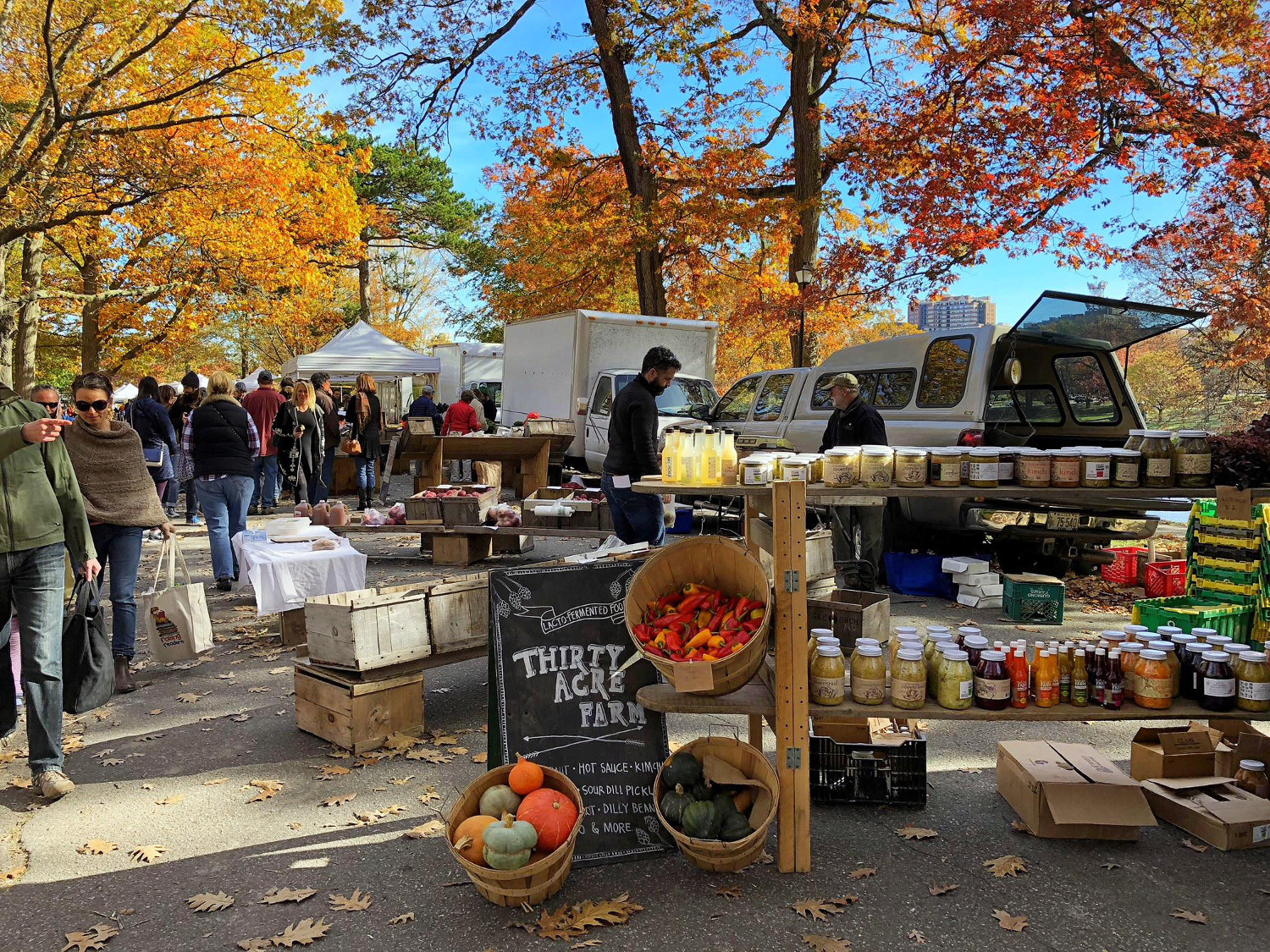 Nickelodeon
While seeing a movie inside of a theater may not be on the TOP of your list when visiting a new city, if you find yourself wanting to do just that head to Nickelodeon Cinemas located on Temple street.
This theater has a cool indie-feel and sometimes shows movies that other local big-chain cinemas may not be showing. Don't worry, they show all the major releases too!
Where to Eat in Portland
Breakfast/Brunch
The easiest thing to recommend in Portland is Food. But it's also the hardest because there are so many places worth going to. If you're a foodie, welcome home!
Be sure to visit The Holy Donut to try out Maine's famous potato donuts. They're made with real Maine mashed potatoes and I promise they're more amazing than they sound.
Head to the popular Becky's Diner on commerical street or veer off the beaten path a little and head to Marcy's, Hot Suppa, Bayside American Cafe, or Local 188.
Be aware that on the weekends there is almost always a long wait for just about every breakfast or brunch venue.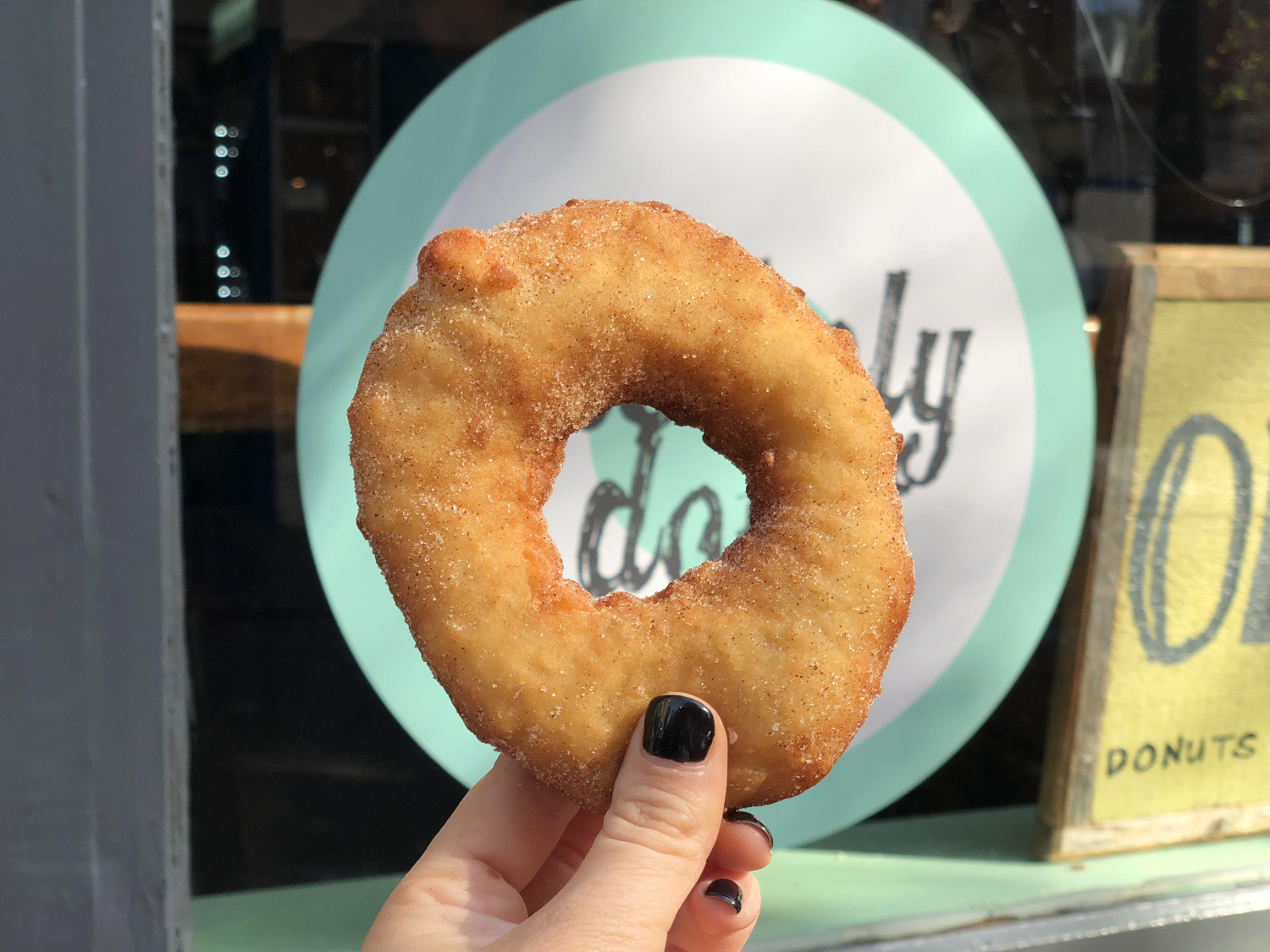 Lunch/Dinner
First of all, I know you're thinking lobster. For phenomenal lobster rolls and seafood head to Eventide Oyster Co. A rival for best lobster roll is also The Lobster Shack at Two Lights in Cape Elizabeth, Maine.
It will be a quick drive to get here but well worth it. For more great seafood in town visit Portland Lobster Co. and J's Oyster Bar.
While it is a coastal city, Portland offers more than just great seafood. Dine at Duckfat (popular for french fries and poutine), or Nosh for something a little off the beaten-path but well liked by many locals.
If you like Asian food you'll love Empire Chinese Kitchen (bacon fried rice, anyone?) or The Green Elephant – an Asian inspired vegetarian bistro which has the best pad thai I've eaten so far. And I've been to Thailand!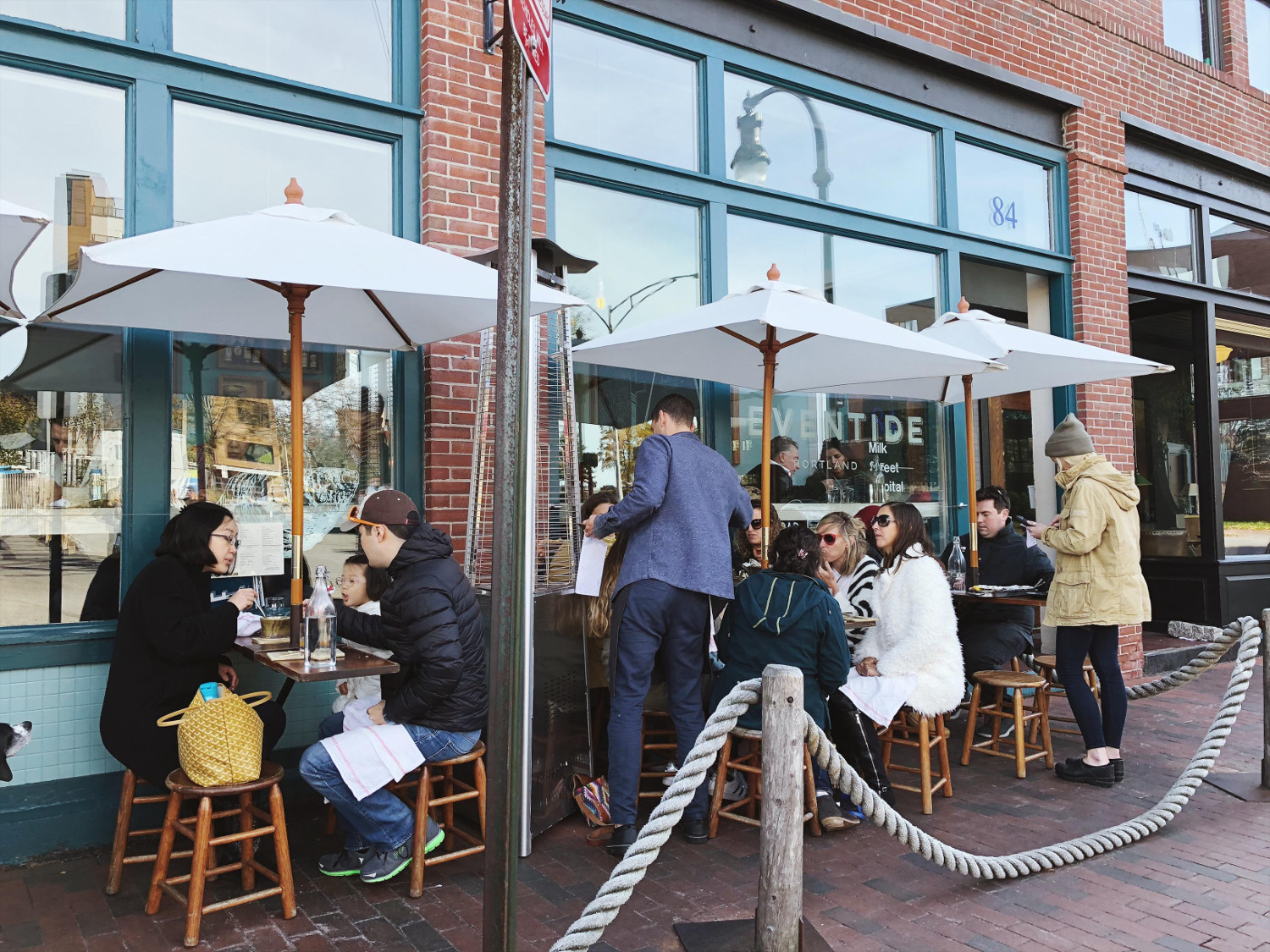 Finally, for something a little more upscale I suggest Fore Street. It's rustic atmosphere and American fare is to die for.
Drinks
Just as with food, there is no shortage of venues to get your booze on in Portland. Grab a beer at the aforementioned Bissell Bros, Allagash, or Novare Res Beer Cafe which has all the vibes of a German bier garten and an overwhelming list of beer for anybody's taste.
Enjoy cocktails at Vena's Fizz House or Sonny's. If you seek live music to accompany your drinks, it can usually be found at The Thirsty Pig or Bull Feeney's.
Where to Stay in Portland
If you're searching for budget-friendly accommodations near downtown Portland they will be difficult to come by. This is a great city to try out Airbnb if you're open to it! There are currently no hostels available.
If you're less concerned about your wallet, you will be sure to love The Portland Harbor Hotel or Portland Regency Hotel & Spa – both right in the heart of downtown.
There are other various big name hotels such as Holiday Inn By The Bay and The Westin Portland Harbor View. If you look in South Portland you can find several cheaper options that are still within a very reasonable driving distance.
Tips for Portland
The best times to visit are during the summer months (roughly June-August) and the fall (September-early November). We can see snowfall anytime from early November through April.
There is not a lot of public transport. You will have to rent a car or use uber/taxi. If you're staying downtown you can get away with just doing a lot of walking!
Use caution as always when traveling, but there aren't many areas I'd label as "dangerous". Do keep in mind you may see a lot of homeless people and panhandlers in certain areas. Not to say they are dangerous – just something to be aware of.
I hope this guide provides a solid foundation for your visit to my favorite city in my favorite state in the U.S.(I'm a little biased). I hope you meet great people, eat amazing food, take in the beautiful views, and enjoy this special place to the fullest.
About the author
Chelsea J. Gwinn – I was born and raised in a small town just outside of Portland, Maine. While I currently still reside there, I enjoy a second home in the sky as a flight attendant for a major U.S. Carrier. When I'm not working or enjoying time at home, I'm traveling the world whenever possible. I love taking photos and writing about my experiences. Follow her on Facebook and instagram too.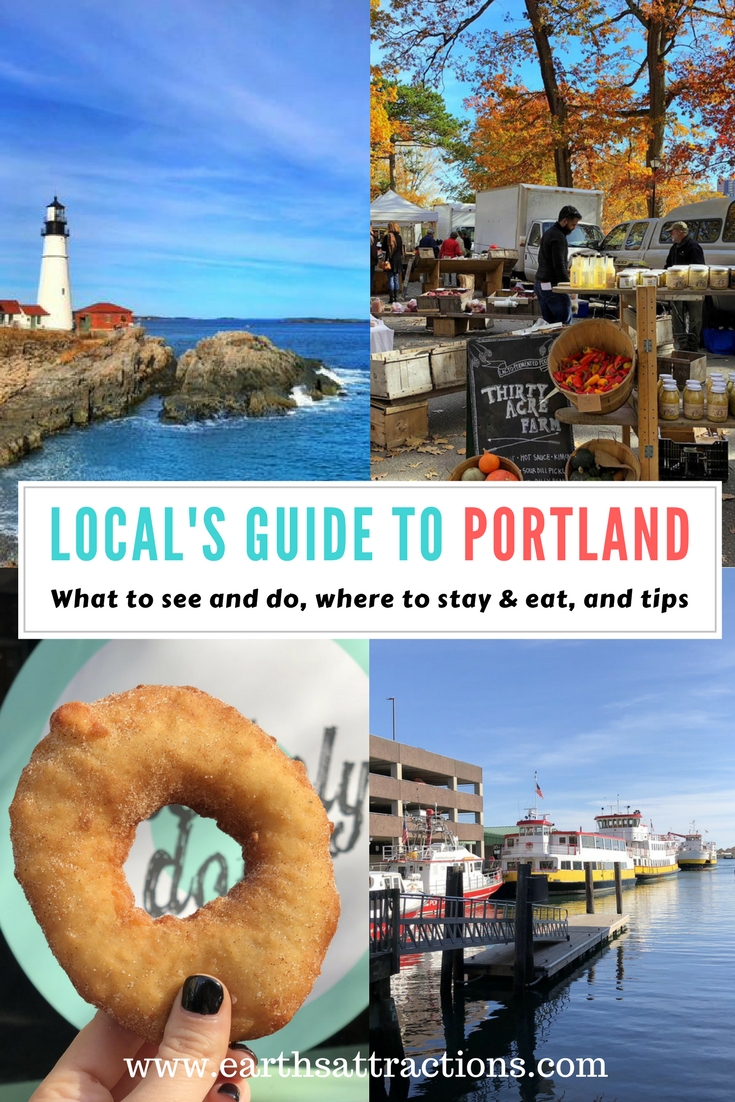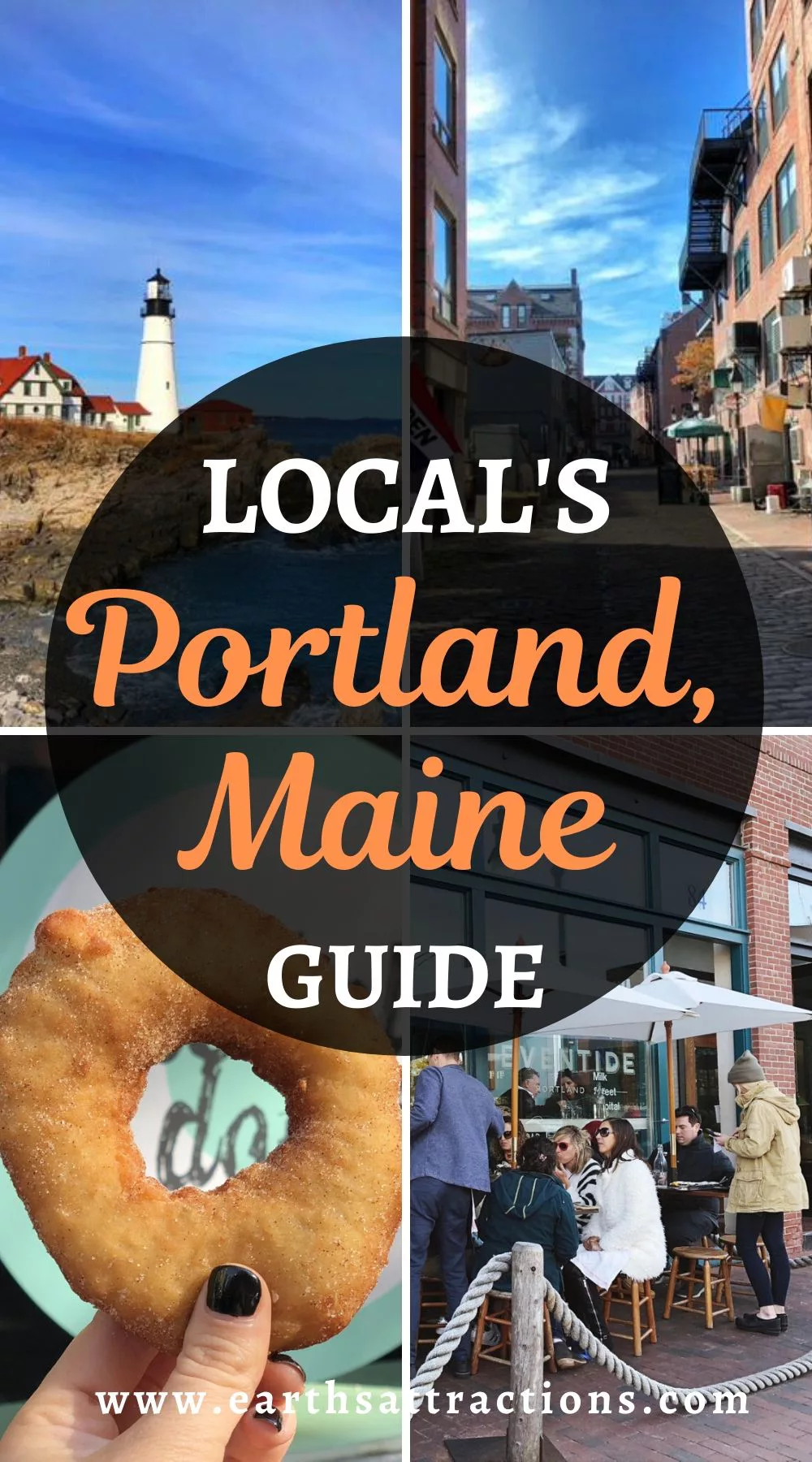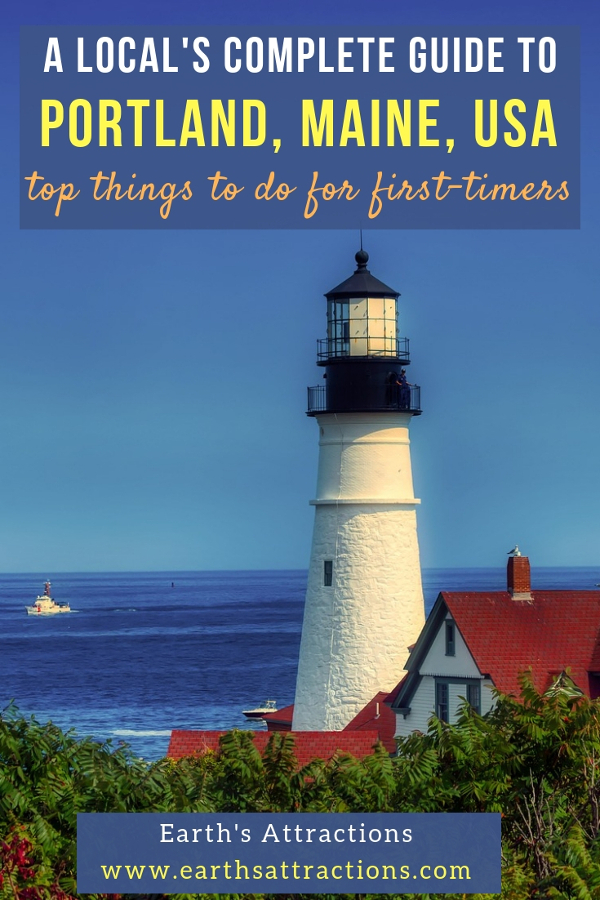 image source for pin 3
Save
Save
Save