Camping, hiking, and other outdoor activities are becoming popular, especially among young people. We all seem to be tired of the hectic urban lifestyle and want to escape it by having contact with nature.
These trends are easily accessible, their costs are low, and they can be done anywhere in the world. The only possible issue is the weather – for going hiking or camping, it's really important that it's sunny and not windy.
Although getting ready for outdoor activities seems easy and natural for some people, it is always making it even easier. That's why we want to present five excellent hacks and tips that will definitely help you boost your outdoor experience in the nearest future: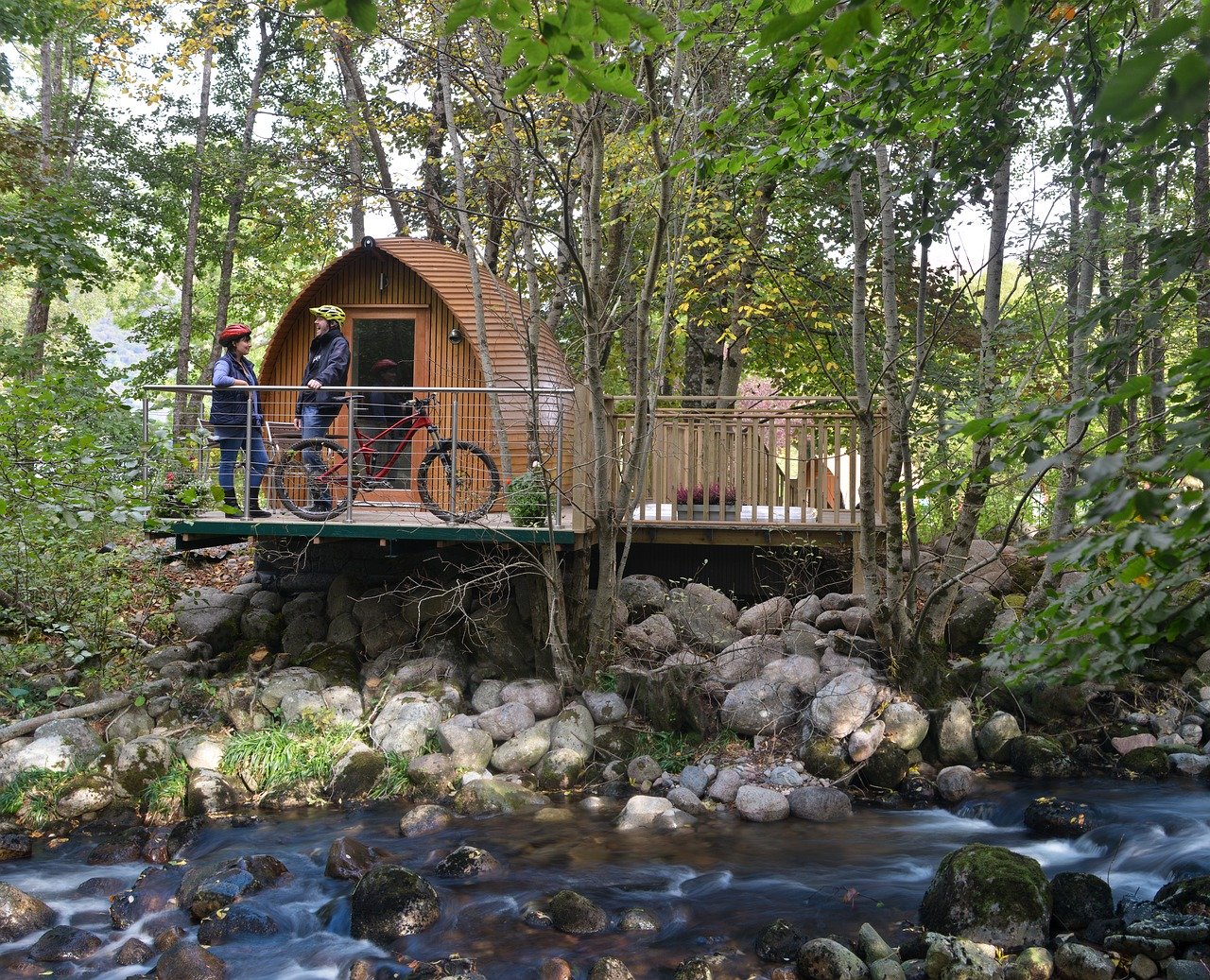 photo source
Take a Portable Grill
Who doesn't enjoy having a barbecue in a nice scenery? Now, it is possible with a disposable, portable grill. It's a great option if you don't fancy cooking on camping trips or simply don't want to take a portable oven with you.
When choosing a portable grill, think of its functionalities, not just of the size – some grills are called 'portable' just because they're small, but they still need all the additional equipment to work properly.
However, there are grills that are really compact – and these are an excellent way to facilitate your outdoor trip. They have portable propane bottles, so campers don't need to think about carrying any additional accessories.
To boost your camping cooking, even more, think of taking some water purifying tabs so that you don't have to think about carrying potable water with you.
Think of Rechargeable Lighting
Lighting is one of the most vital elements of every outdoor activity, but it is often problematic. It's usually necessary to charge the batteries in devices such as a torch or a portable light. However, there's a solution to that.
If you're planning to go camping, think of using rechargeable lighting. For example, a portable lantern can illuminate your way or the campsite at night, and it can be easily recharged. A whole charging process lasts from six to eight hours, and then you can enjoy the light again. To see some examples of products like that, click here.
Discover New Camping Storage Ideas
Storing items is not easy on a campsite or a backpacking trip – the space is limited, and backpacks or bags need to be carried in hand. That's why sometimes it's essential to find some smart solutions that help in storing items.
Zipped plastic bags are a good idea to store items that need to be compressed as they take less place. For example, you can compress warm clothes, towels, or blankets. You can also use zipped transparent bags to store cosmetics or food, as you can easily see what's inside without opening them.
Don't forget about smart packaging! While packing your backpack, simply put the heaviest items at the bottom of it, and the light ones can be placed on the top. Additionally, look at some tips on placing the clothes by rolling them up – they're available, for example, here.
Get the Phone Apps
The telephone service may be limited in some remote places, but it's always better to prepare and install some emergency or camping apps on your phone. Some of them share your location for emergency purposes; others work as a compass or show the possible weather changes and dangers.
It is also useful to download the map of the place you're going to, as the online maps may not be working in remote locations. Alternatively, simply buy a paper map so that you can always find your way in case of an emergency. Here you can find some more examples of applications and tools useful outdoors.
How About Glamping?
Do you want to improve the comfort of camping? It's time to think about glamping, then. What does it mean? It stands for 'glamour camping', so a more elegant and comfortable way to spend time outdoors.
You can find glamping sites in many places in the world – beautifully decorated, large tents, additional facilities, neat bathrooms – sounds great, doesn't it? Glamping is an excellent option for those who like camping, but prefer a higher comfort level, not necessarily in a luxurious hotel.
Conclusion
Spending time outdoors can be really pleasurable, especially when you know some additional facilities and tips which can make it easy and comfortable.
Everyone can find their hacks concerning the most problematic aspects of camping, but some universal tips are worth applying as well.
Rechargeable lights, packing hacks, or portable grills will be ideal for almost every camper, and those who wish to improve their comfort, even more, may think of glamping.