There are some states in the US that are well known for their destination hotspots. Most of those states reside along a coast in the east, west, or down south by the Gulf. But there are plenty of other states that are hot destination points that are not along the coasts at all. Missouri is one of those states that everyone should take the time to visit and see all of the beautiful things it has to offer.
Branson Welcomes You
Branson resorts offer home-like settings and fantastic amenities that allow you to settle in and then rush off to explore the area and all it has to offer. For those that love nature, check out Talking Rocks Cavern. The cavern is open year round and stays at a cool 63 degrees so you won't need extra layers no matter the time of year. Knowledgeable guides are on-staff to teach you all about the native rocks, gems, and fossils you will find just off the concrete walkways. There is also a gift shop so that you can take a piece of Branson home with you.
For the family that wants some inspiring fun, head on over to Butterfly Palace and Rainforest Adventure. They offer a self-guided tour among approximately 1,000 different species of butterflies for you to enjoy. The Living Rainforest Science Center is chock-full of amphibians and reptiles that you can observe or pet. This Palace also is working to save the rainforests and ticket sales turn into purchases of butterflies that help Costa Rica raise the funds they need to keep their rainforests.
St. Louis Adds A Bit of Fun and History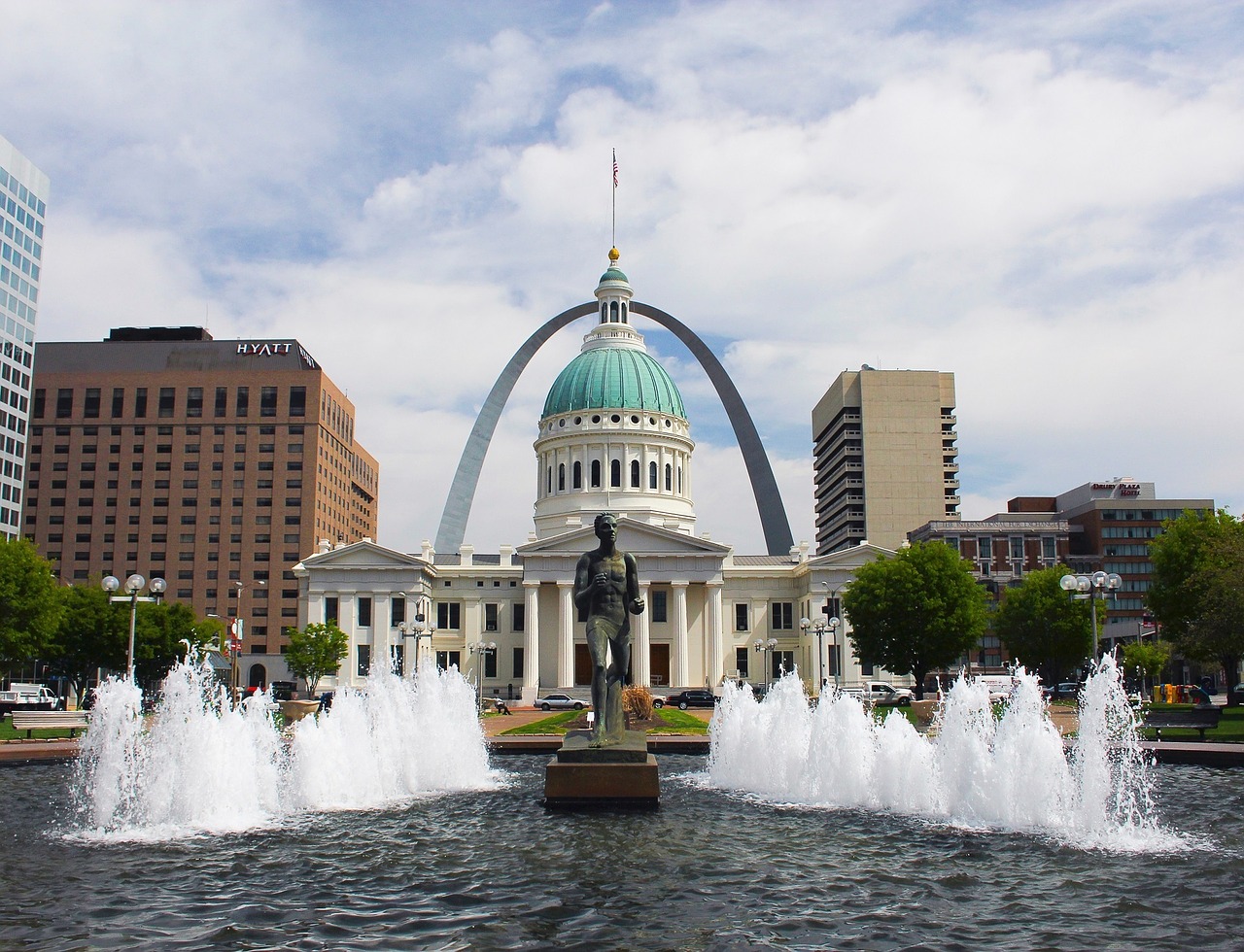 Image from Pixabay
A weekend in St. Louis will leave you wanting to come back again and again. While the Gateway Arch and Botanical Gardens are the hottest spots to visit, there is much more to this city! Sports fans will find plenty to get excited about, even if they aren't fans of the home teams. The St. Louis Cardinals have won the World Series 11 times so far and are sure to provide an afternoon filled with an excellent ballgame. The St. Louis Blues of the National Hockey League are sure to get your favorite hockey fan excited. Outside of the professional teams, there are plenty of college and minor league teams to enjoy depending on when you are visiting.
If you love eating and the nightlife, St Louis has a lot to offer. You can find plenty of breweries and wine tasting shops to enjoy and savor. Many of these same places offer live music or DJ's but if you'd rather, there are a few clubs to visit. Club Viva brings out your inner Latino and if you are concerned about your dance moves, you can get free lessons on Thursdays or Saturdays. Beale on Broadway is a popular spot for those that love blues and jazz. Restaurants are also plentiful to please even the most particular palate in your group. If you can't find it in St. Louis, you can't find it anywhere.
Kansas City Is Calling
Head west to Kansas City and you may reconsider ever leaving. One of the top attractions in Kansas City is that it is known as the Haunted House Capital of the World. Plan a fall trip and you will get to experience the best and scariest fun that you could ever hope to have. If you love shopping, then Kansas City will become your new best friend. Not only will you find the best of the best but much of what you can find is all locally and lovingly made. One thing Kansas City knows is how to support the local business! Really, the city loves the family unit and offers plenty for the family to do. You can find amusement parks, sporting events, and plenty of historical museums and art galleries to keep you all interested.
Missouri is truly one place everyone should make a point to visit. With its picturesque views and abundance of entertainment, you won't be bored at all.
Save
Save