Halifax, Nova Scotia, Canada, has many gems that are worthy to be discovered. From wonderful green oasis to interesting museums, and from historic sites to gorgeous beaches, you will definitely find something to see and do in this city. Here is a local's complete travel guide to Halifax, Nova Scotia, Canada written by The Dime Travelers. The article is part of the free travel guides series on this blog. This complete travel guide includes famous attractions in Halifax, off the beaten path things to see and do, where to eat and where to stay recommendations, and tips.
Located on Canada's East Coast, Halifax is situated on the Atlantic Ocean and the capital of the province of Nova Scotia. It is an important economic centre for the area, and is an important port city. Through the years, Halifax was a stronghold due to its many fortifications. It was also involved in the recovery efforts following the sinking of the Titanic in 1912, and experienced its own disaster in 1917 with the Halifax Explosion which killed and injured many.
Today, the city's bustling streets are filled with locals and tourists alike enjoying all it has to offer.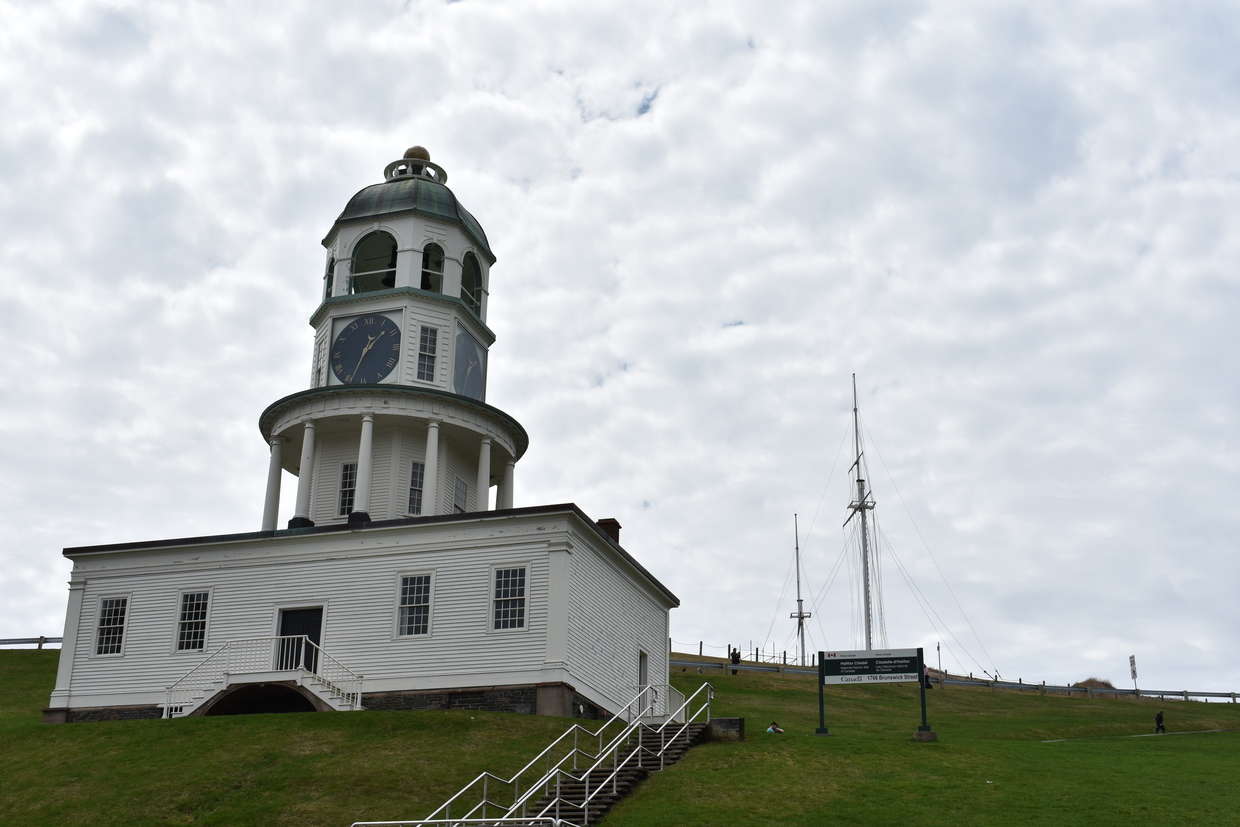 A local's complete travel guide to Halifax, Nova Scotia, Canada
Top Attractions in Halifax
Halifax Citadel National Historic Site – Completed in 1856, this fortification lies at the top of a hill of Halifax's downtown core. It's easily accessed by car or by foot, and is a must visit as it offers not only great information regarding the city's past, but also beautiful views!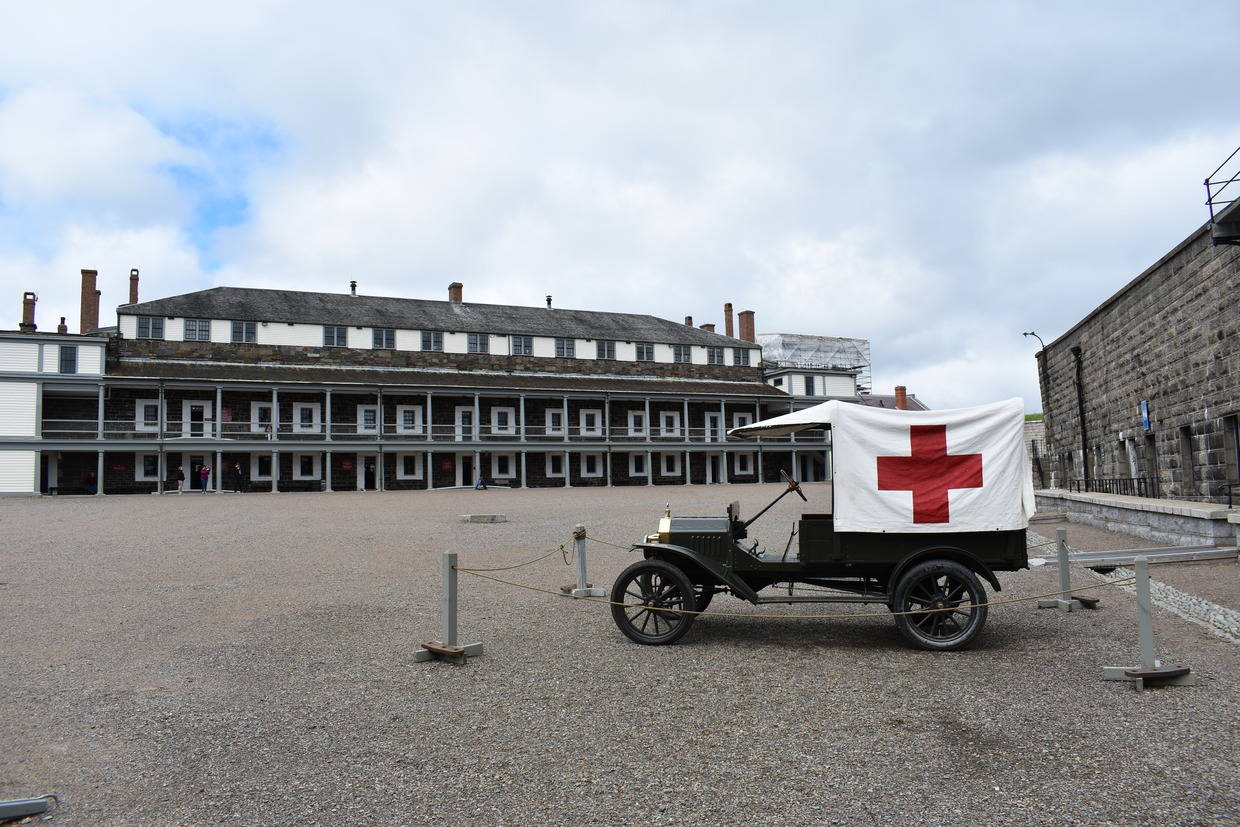 Discovery Centre – This hands-on science centre is located downtown Halifax and aims to entertain the whole family. This educational yet fun attraction helps visitors understand various aspects of our health, energy and many other interesting subjects!
Maritime Museum of the Atlantic – Located on the downtown Halifax harbourfront, this museum offers educational opportunities for people of all ages regarding the area's maritime heritage. Popular exhibits subjects include the Titanic, the Halifax Explosion and the Franklin Exploration.
Halifax Public Gardens – Situated on the busy shopping filled Spring Garden Road, this garden is an oasis offering quiet and relaxing opportunity for those who wish to spend time with nature without leaving the city.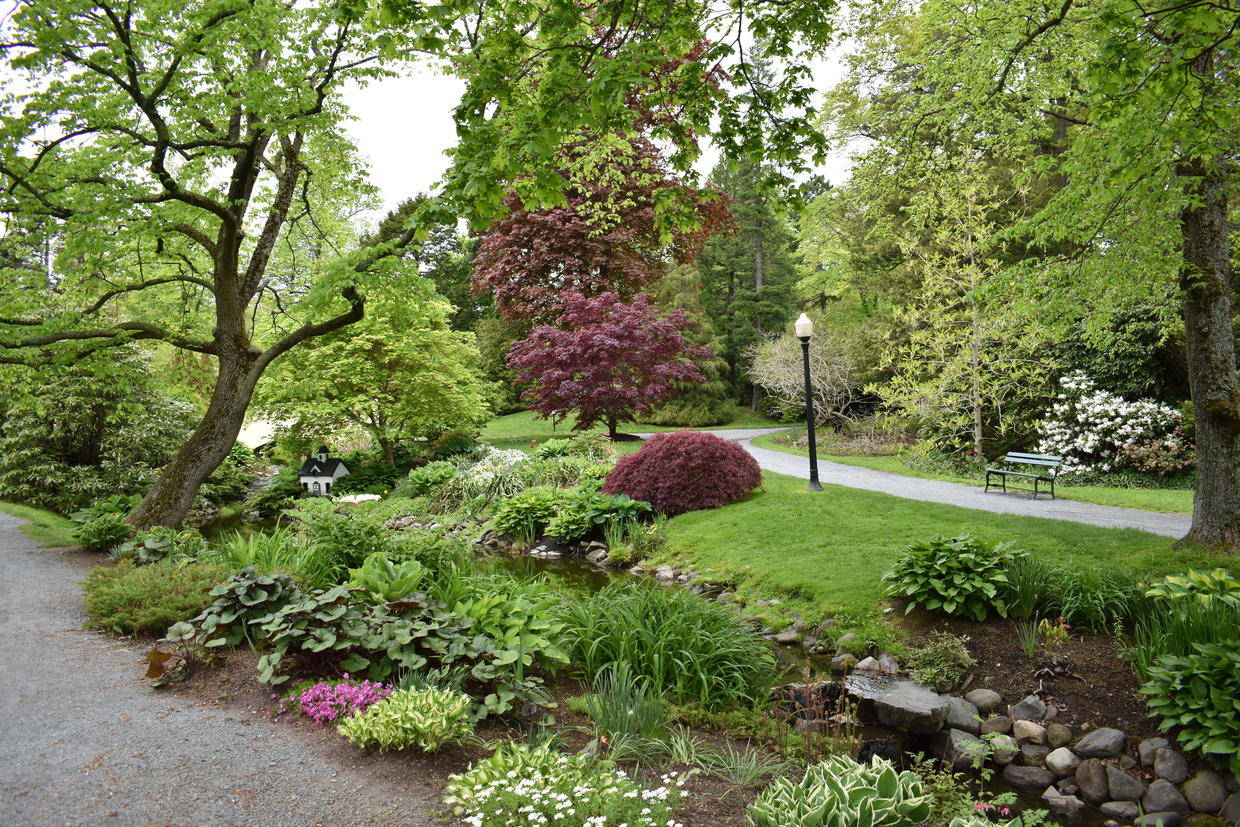 Peggy's Cove – This small rural community is located a 45 minutes' drive away from Halifax and well worth the trip! The local lighthouse is a provincial favourite icon, and the site gets crowds of visitors daily (making it worth taking in this site earlier or later in the day).
Off the Beaten Path Attractions in Halifax
Hydrostones – Located in Halifax's North End, this popular up and coming relaxed area is well frequented by locals but not so much by tourists. This National Historic Site of Canada is adorable and well worth a visit. Make sure to check out the local shops and restaurants while you're there.
Eastern Shore – This area near Halifax is a filled with natural gems, including Lawrencetown Beach known for its surfing opportunities, 1000 Islands and Taylor Head Provincial Park, to name a few. This area is less common for visitors however well worth considering if you want to venture out and explore some of the amazing natural sights the area has to offer.
Beaches – There are some beaches which are better known, such as Crystal Crescent for its white sand, Lawrencetown Beach for its surf perfect waves and Rainbow Haven for its proximity to the city, however there are many more lesser known spots. For easily accessible yet less explored, consider heading to Conrad's Beach or Martinique Beach, or if you have extra time on your hands then Carter's Beach with its Caribbean type look and much less busy space.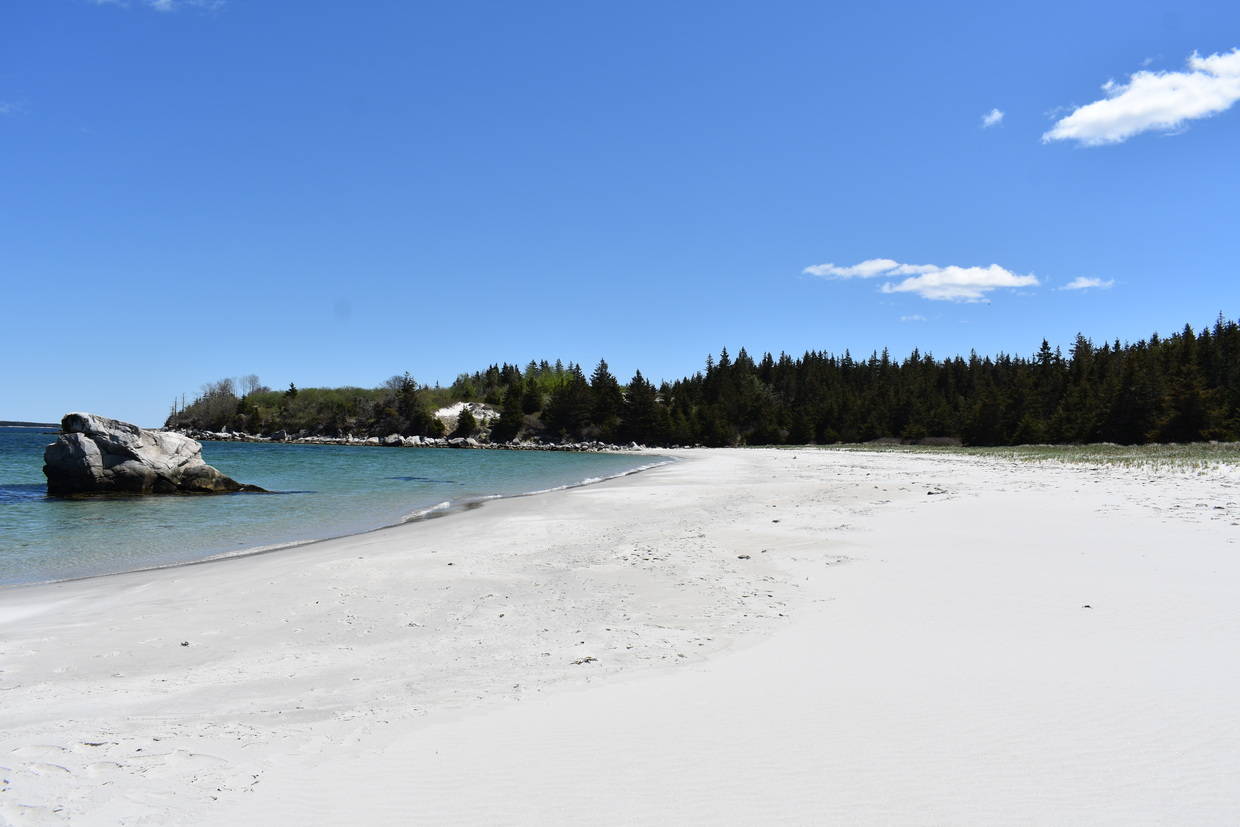 Duncan's Cove Hiking Trail – There are many wonderful hiking trails in the area which are well known, such as the Bluff Trails and Long Lake Provincial Park, however Duncan's cove is (in our opinion) not only nicer but also more fun to explore! Strap on your shoes and discover this trail along the rugged Nova Scotian seaside – just be careful to not fall into crevasses or into the ocean as the waves and current are deceivingly strong!
Where to eat in Halifax
The city of Halifax has delicious food for all taste buds! For budget friendly local favourites consider trying out a savoury donair at the King of Donair in Halifax or mouth-watering watering fish'n' chips at John's Lunch in Dartmouth. Alternatively, Mic Mac Tavern is known for their great low key cheap steak nights, while Niche in downtown Halifax is renowned for good food with cheap drinks.
If you have a little more to spend, try splurging on some fresh seafood at Salty's in downtown Halifax or enjoying some local eats at Wooden Monkey (where they offer wonderful vegan and gluten free options).
Where to stay in Halifax
Accommodation options in Halifax are varied, however if you're looking for hostels there are only a few. Amongst these, you may want to consider Halifax International Hostel for a location downtown, or Halifax Backpackers Hostel which is a short walk away from many attractions. For an option out of town, consider Halifax Backpackers Beach House which is located 40 minutes' drive from Halifax and offers quick access to great beaches. As for hotels, the popular options in Halifax which are located within walking distance to many attractions include the Atlantica Hotel, the Westin Nova Scotian and Cambridge Suites Hotels Halifax.
Tips for Halifax
Don't panic when you hear a loud 'bang' as the ground rumbles at 12:00pm! This is simply a daily occurrence in Halifax, as a local tradition of firing a canon daily for the noon gun. If this interests you, walk up the hill a few minutes before this time to enjoy a closer look (and louder experience!)
Downtown Halifax can be visited by foot, though starting summer 2017 there is a free train shaped shuttle that offers free rides to individuals wishing to explore the downtown core without having to walk it all. However, if you want to explore outlying areas of the city or even leave the city core, we recommend you ensure access to a vehicle as public transportation outside of the busier parts of the city is limited at times.
Leave your umbrella at home! I can't tell you how many umbrellas end up in the garbage during rain storms in the city as a result of the wind tunnels in Halifax against which the umbrellas don't stand a chance! Instead, bring a good poncho or rain jacket, or stay inside if you don't want to risk getting wet.
Halifax experiences varying temperatures through the year, so make sure to bring appropriate clothing!  After all, shorts are great during summer time at +30C but you might get frostbite if you don't bring a winter jacket and mittens for walking around in the wintertime, as we often see –15C and colder.
We hope that you found this Halifax city guide to be helpful in planning your travels to this wonderful city. Whatever you do, don't forget to take some time to walk the Halifax boardwalk, sit and relax while taking in the beauty of this city and its harbour.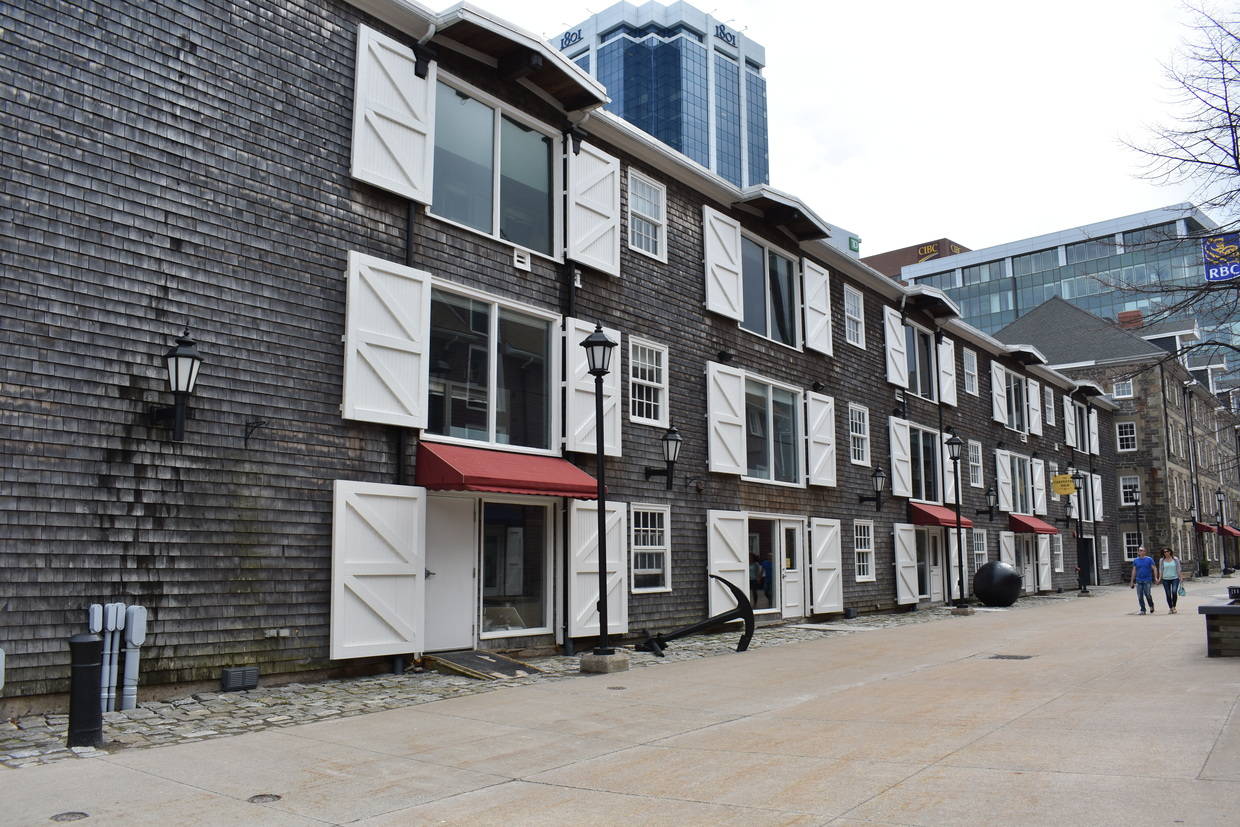 About the authors:
The Dime Travelers are on a quest to travel on a dime! Originally from New Brunswick, Christine and Janie are office workers by day and travel hunters by night. They share their experiences, failures and successes of discovering cultures and exploring the world. Join them on their adventures at The Dime Travelers. Follow them on Facebook and Twitter too.