New York is one of the most famous cities in the world, and it's high on many people's bucket lists. This is a travel guide you can use if you have only 48 hours in the city and it's your first visit. The most important recommendation for you is this: after landing at one of the convenient New York City airports, try to visit as many neighborhoods as possible to understand the city better. Here are the best tourist attractions in New York!
Take a Walk in Central Park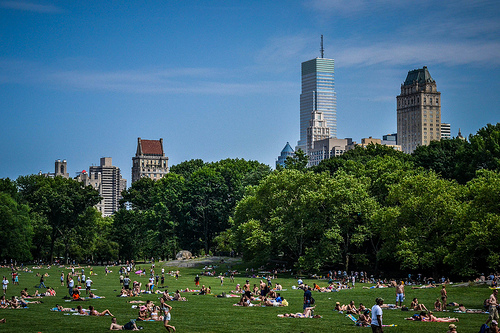 Image via Flickr by m01229
Who hasn't seen Central Park in at least one movie scene? It's famous, and it's definitely Instaworthy. It's beautiful and a can't-miss attraction in New York! While you could spend days here, make sure to set an alarm and keep moving after several hours in order to see other attractions, too.
See the City From Above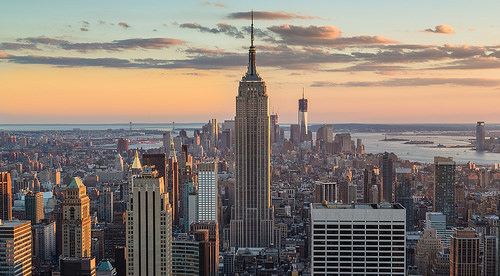 Image via Flickr by Arch_Sam
No visit to New York is complete without seeing the city's skyline from above. There are several places that offer amazing views, so you can include whichever one you want on your New York travel itinerary. The Chrysler Building, the One World Observatory, and the Empire State Building are great choices for breathtaking views of New York. Buy your tickets online in advance to avoid waiting in line. Brooklyn Heights Promenade and Jersey City offer spectacular views of Manhattan, so keep them in mind, too.
Check Out Times Square
Another New York landmark, Times Square is famous for its giant digital billboards, the Broadway Theater District, and the many street performers. You'll also find numerous retailers in the area.
Visit Museums
Even though 48 hours isn't enough to see all the wonderful museums that New York has to offer, you should include at least one on your list. A famous New York museum like The Metropolitan Museum of Art (The Met), the American Museum of Natural History, or the Museum of Modern Art (MoMA) will leave you with a long-lasting impression and wonderful memories.
See the Brooklyn Bridge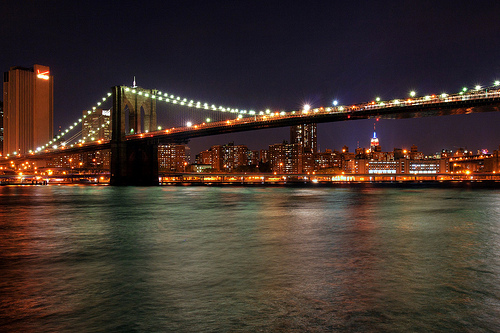 Image via Flickr by dennoit
You've seen it in so many photos that you simply have to see it up close as well. To avoid crowds, plan an early visit here. You'll admire the structure itself, while the views over the East River and Governors Island will mesmerize you.
Admire the Statue of Liberty for Free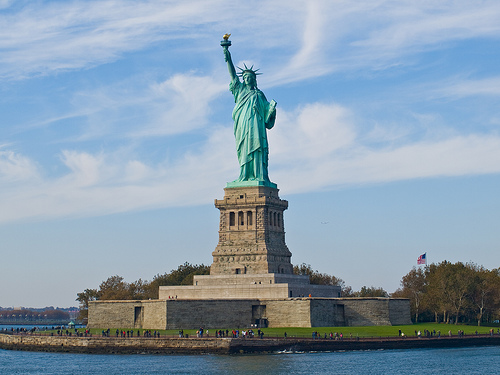 Image via Flickr by wwarby
New York isn't a cheap city, but it does have some amazing free attractions. One of the best budget-friendly things to include on your itinerary is a trip on the Staten Island Ferry, which runs for free all year long. This ferry also offers great views of the famous Statue of Liberty.
There are many wonderful places to visit in New York in just 48 hours, and they'll all leave you wanting to return for a longer trip. For a great two-day visit to New York, create a travel itinerary in advance and try to stick to your schedule. Include some great restaurants, too, for a complete experience!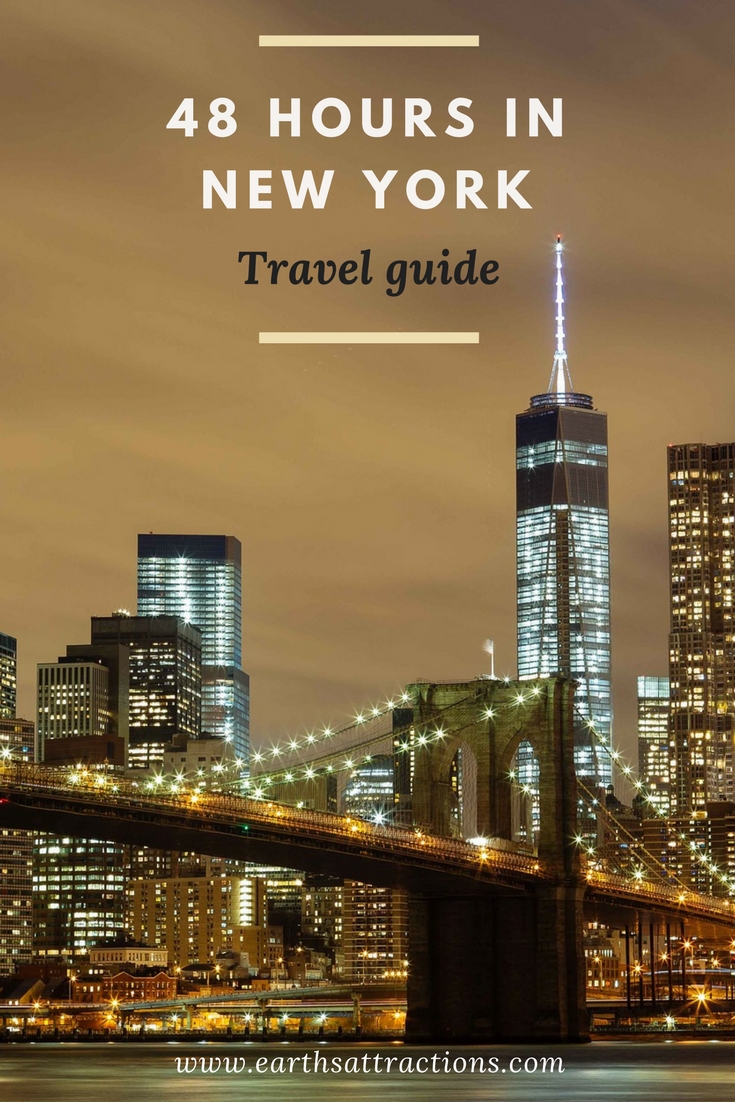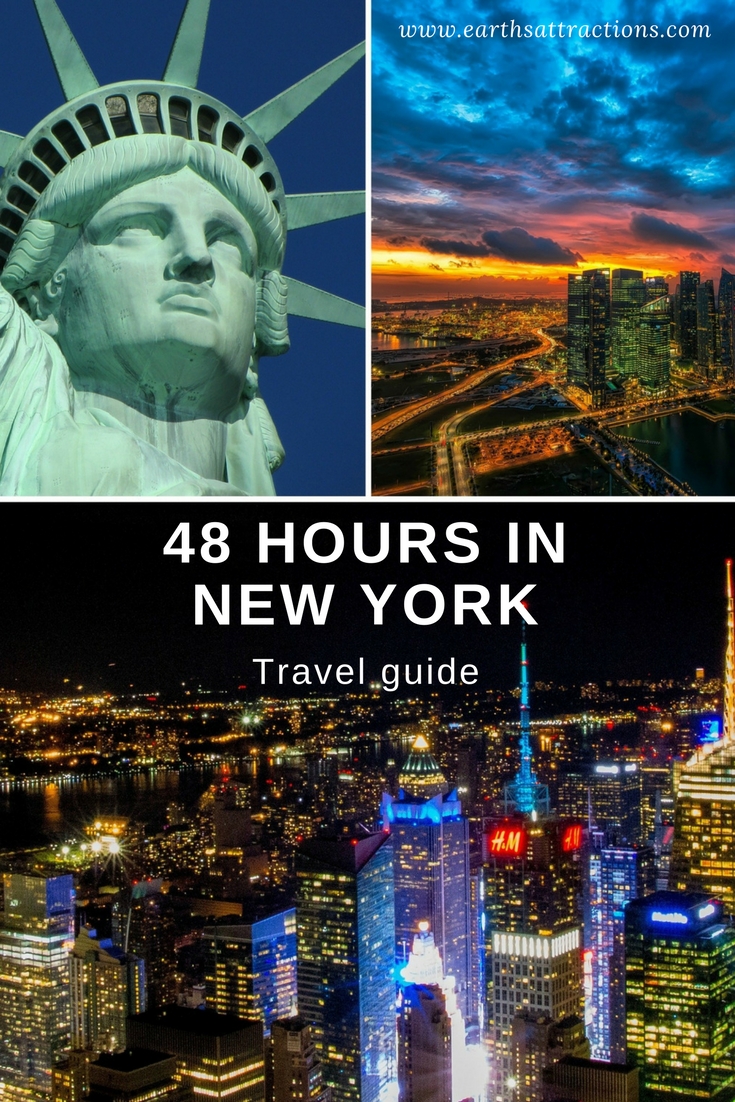 pins made using photos from Pixabay: 1 and 2
Save