Kuala Lumpur, the capital of Malaysia, is famous worldwide for the Petronas Twin Towers, amazing food, and a mix of ethnicities. It's a lovely city, with a plethora of things to do, and today I'm inviting you to discover a travel guide to to Kuala Lumpur, Malaysia written by locals: the awesome ladies at Happy Go KL. This travel guide to Kuala Lumpur includes famous attractions, off the beaten places to see, where to eat and where to stay, and useful tips and is part of the free travel guides series on this blog.
Kuala Lumpur is the hectic and hot capital of Malaysia, known by friends as KL. It is Malaysia's largest city and the most diverse spot in the country. Started as a settlement of Chinese tin miners it has seen British colonial rule, Japanese occupation and the declaration of independence. Today its population is a mix of ethnicities including Indian, Malay and Chinese. It is home to glitzy skyscrapers, historic monuments, surprisingly many parks and hidden pockets of old-word charm, particularly in the rapidly gentrifying Chinatown.
Top landmarks to see in Kuala Lumpur
The iconic Petronas twin towers had moment in the global limelight as the tallest buildings in the world from 1998 to 2004, until the opening of Taipei 101. You can admire them from the adjacent park or one of the many sky bars – they are particularly impressive by dark. There is also a bridge connecting the two towers that is open to visitors.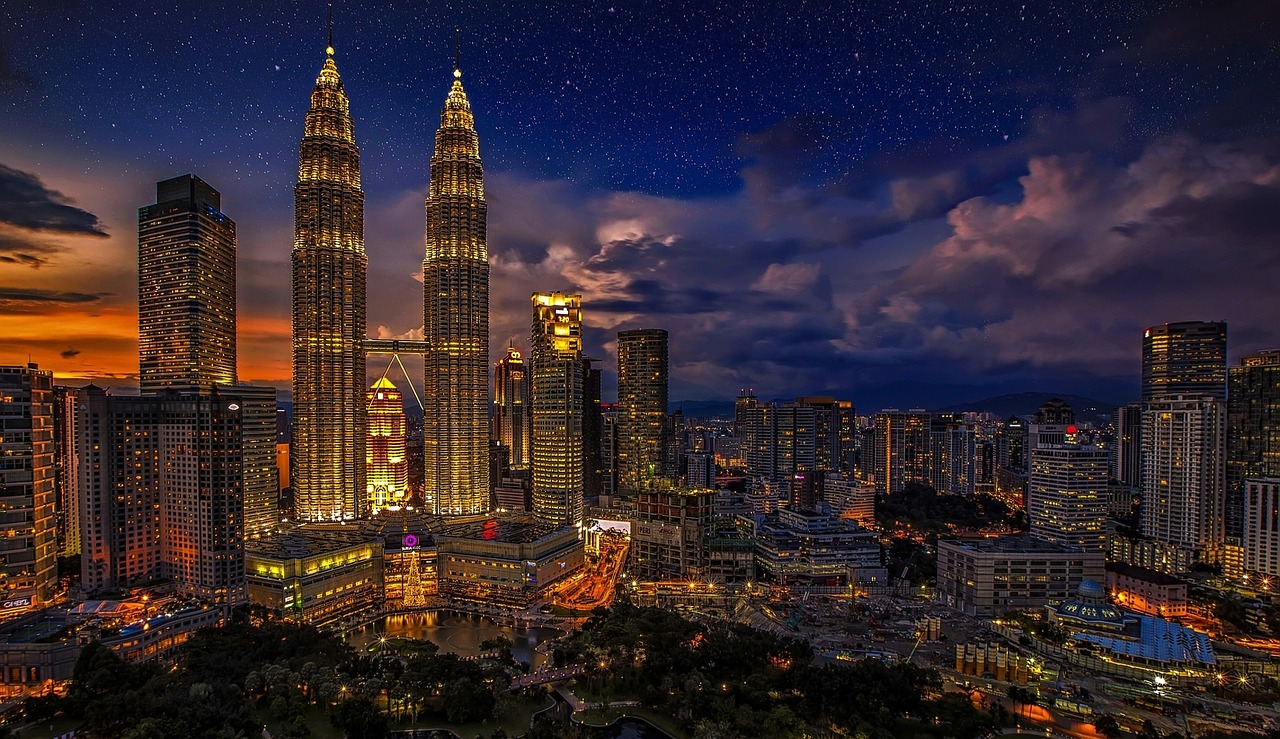 Apparently one of the most popular Hindu shrines outside India, Batu caves in the outskirts of KL are worth a visit. A series of cave temples and caves on a limestone hill are guarded by a giant statue of Lord Murugan.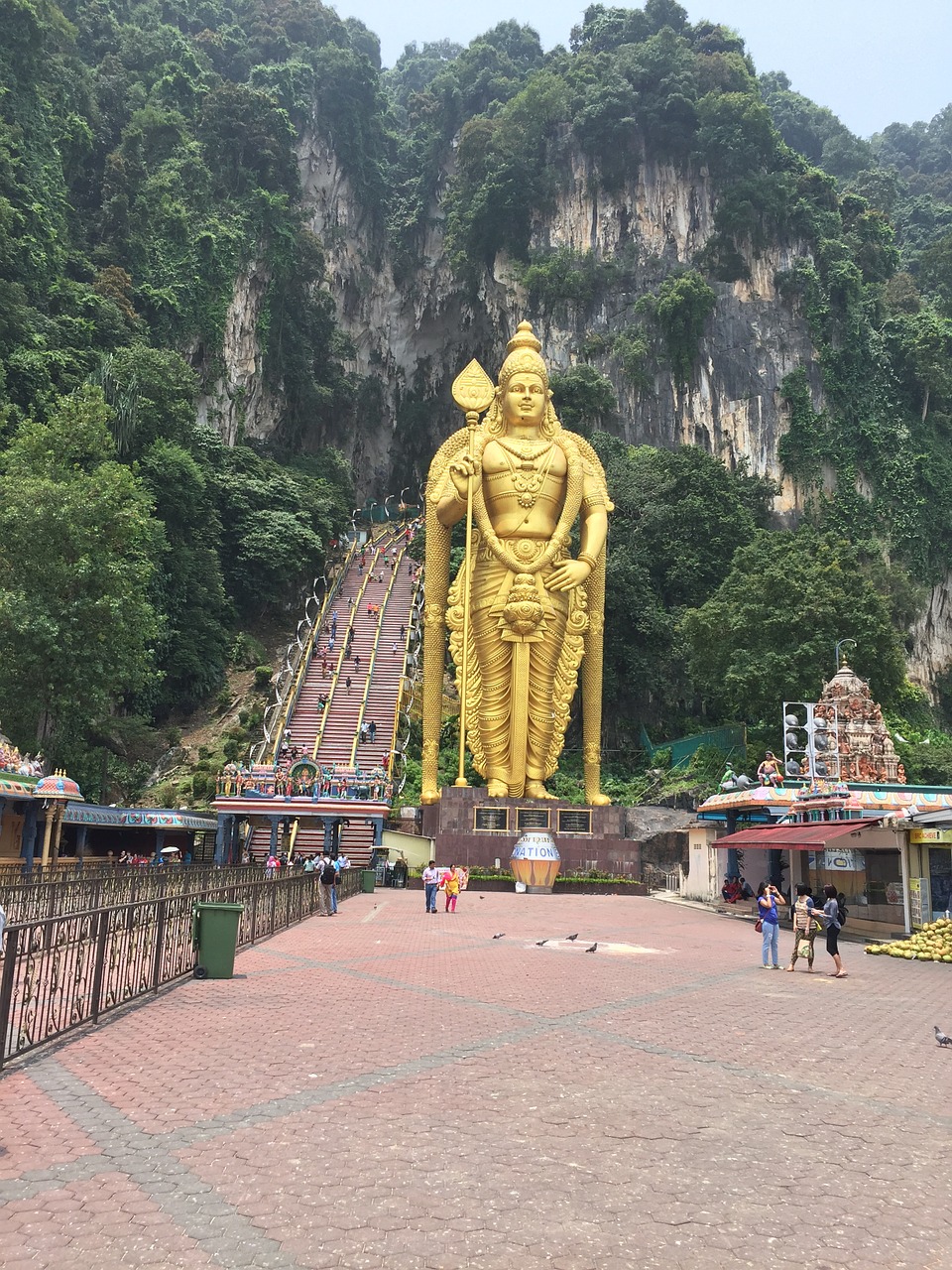 image from Pixabay
Chinatown is a great place for a stroll. Many of the old shoplots are being converted into atmospheric guesthouses and restaurants, and there are intimate temples that welcome visitors. Central Market houses the typical tourist trinkets and batik sarongs in case you need to shop for souvenirs.
Menara KL, or KL Tower, is a good stop for those interested in a bird's eye view of the city.
If you are traveling with kids or animal lovers, check out the Aquaria with sharks and giant turtles and KL Birdpark that claims to be the biggest walk-in aviary in the world.
If you want to experience some culture, do have a quick look at the Museum of Islamic Arts, the new ILHAM Gallery or the free Gallery Petronas at the Suria KLCC shopping mall.
Kuala Lumpur Off the Beaten Path
The canopy walk at the Forest Reserve Institute FRIM, just outside the city is a fantastic way to get a taste of rainforest on a city break. It is a sweaty hour and a half uphill trek but the greenery is amazing. You need to join a guided tour to access the canopy so do check the times.
A fish spa is always a fun experience! Let the fish nibble the dead skin off your feet at the modern establishment at Pavilion shopping centre. Those feet-eating fish can also be found at Central Market.
Visit a mosque: most of the mosques welcome visitors outside prayer times, but the Federal Territory Mosque has its own tourist office that allocates visitors a guide for free.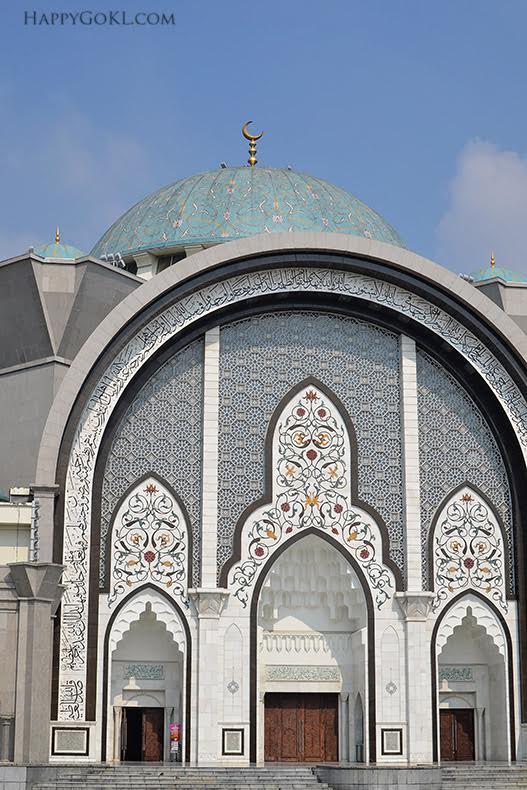 Take in the sunset over the city at Heli Lounge Bar, a helipad that converts to a uber cool bar by night.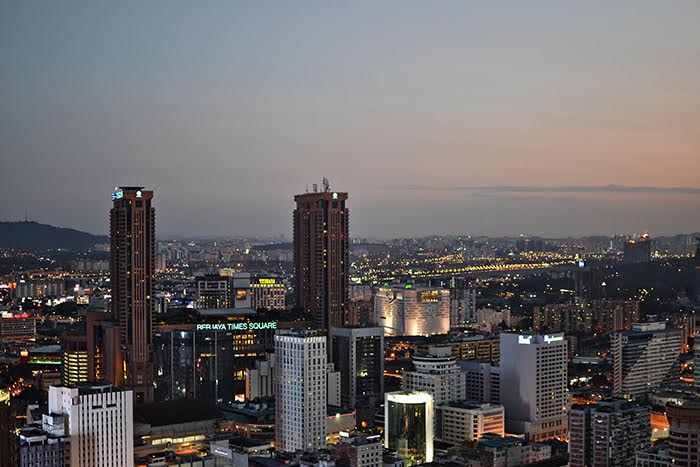 Where to eat
Kuala Lumpur is a foodie heaven: there is anything from hawker fare to five-star fine dining. Make sure you try roti canai (a fluffy flatbread with curry), noodle dish char kuay teow, and some spicy Malay fare like rendang.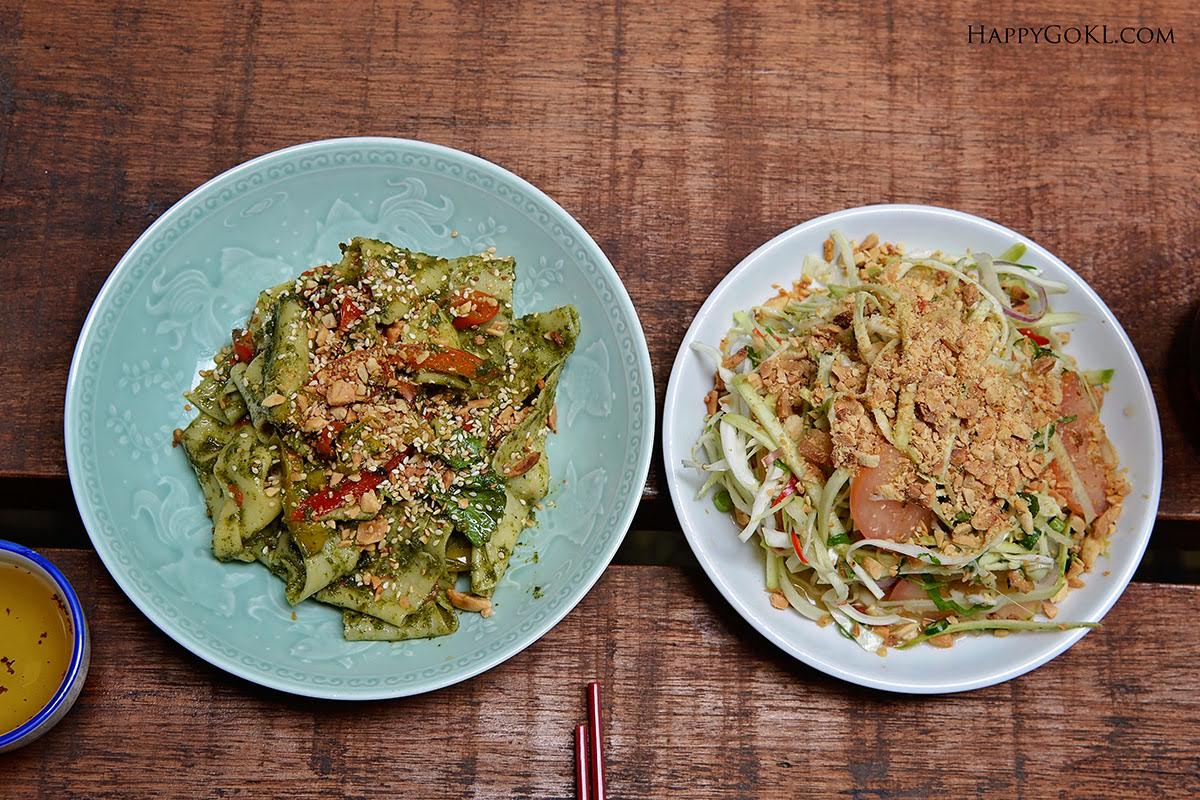 Bijan is a fancy Malay restaurant on the party strip Changkat.
Jalan Alor nearby is the food street for Chinese fare, that livens up at night.
Being predominantly a Muslim country, halal food is widely available and even pork-free
Chinese food can be found relatively easily.
Indian vegetarian food can be found in the ubiquitous banana leaf restaurants (called that because you literally eat off a banana leaf) or you can head to the tiny and friendly Ganga Café, a hole-in-the-wall Indian veggie restaurant in a trendy neighborhood of Bangsar.
Where to stay in Kuala Lumpur
The Explorers and BackHome KL in Chinatown get good reviews amongst backpackers. Middle ground is always a bit of a challenge in Malaysia but there are plenty of nice business hotels to choose from and you often get very good deals on the booking sites. Aloft at KL Sentral comes recommended, as does the glitzy Grand Hyatt, whereas the quiet Samadhi on the fringe of the city gets recommended for honeymooners. Many visitors stay in the KLCC area, where you can also find Airbnb apartments in condos with a swimming pool.
Tips for Kuala Lumpur
It is always hot and humid, so a hotel with a pool is a great idea.
KL is not a very large city but the traffic can be a real nightmare at peak times. The trains (LRT, MRT and monorail) are convenient in the centre, and there is a covered walkway between the shopping centres Suria KLCC and The Pavilion. You can hail a taxi on the street or download Grab or Uber app. The GoKL free buses operate in the city centre and the good old hop-on-hop-off bus is always a good way to see the city. Note: the whole tour takes 2.5 hours without even getting off the bus. Try to avoid the bus during the peak traffic hours.
The biggest safety concern is pickpockets and bag snatchings – keep an eye out for suspicious mopeds, never leave your bag unattended and use common sense. It is not safe to drink the water from the tap in Malaysia.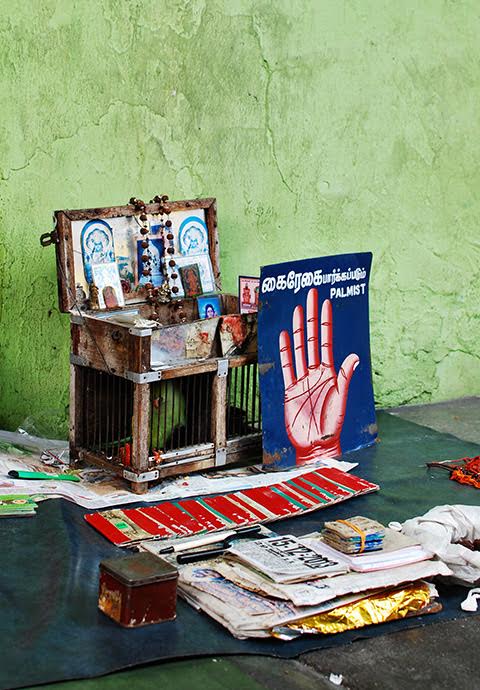 Conclusion
Kuala Lumpur is definitely worth a trip or a stop if passing through. It may not have the big ticket sights, but the layers of history and bustle of this dynamic Asian capital are worth a few days. It has plenty of good food and cozy cafés to while away a few days, and is a great base for travel to other interesting spots in the country!
Happy Go KL is a family and lifestyle blog written by a group of ladies with tips on what to do, see and eat in KL with your kids – or without them – and travel across Asia. Follow them on Facebook too!
Find a hotel in Kuala Lumpur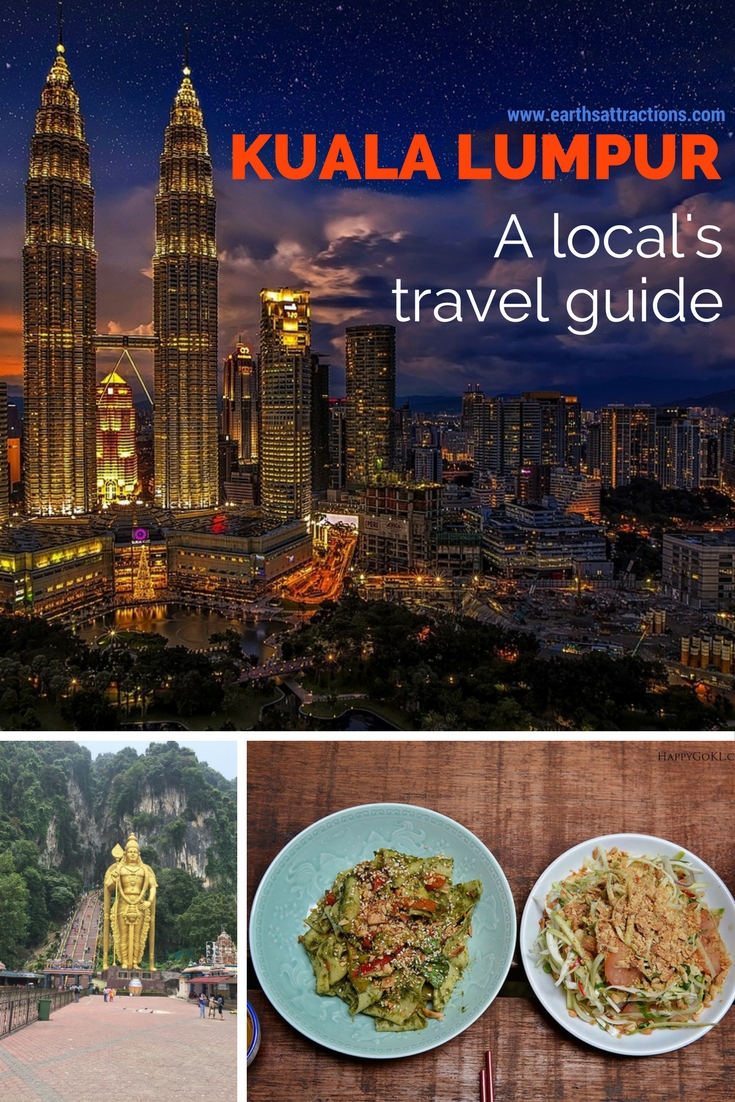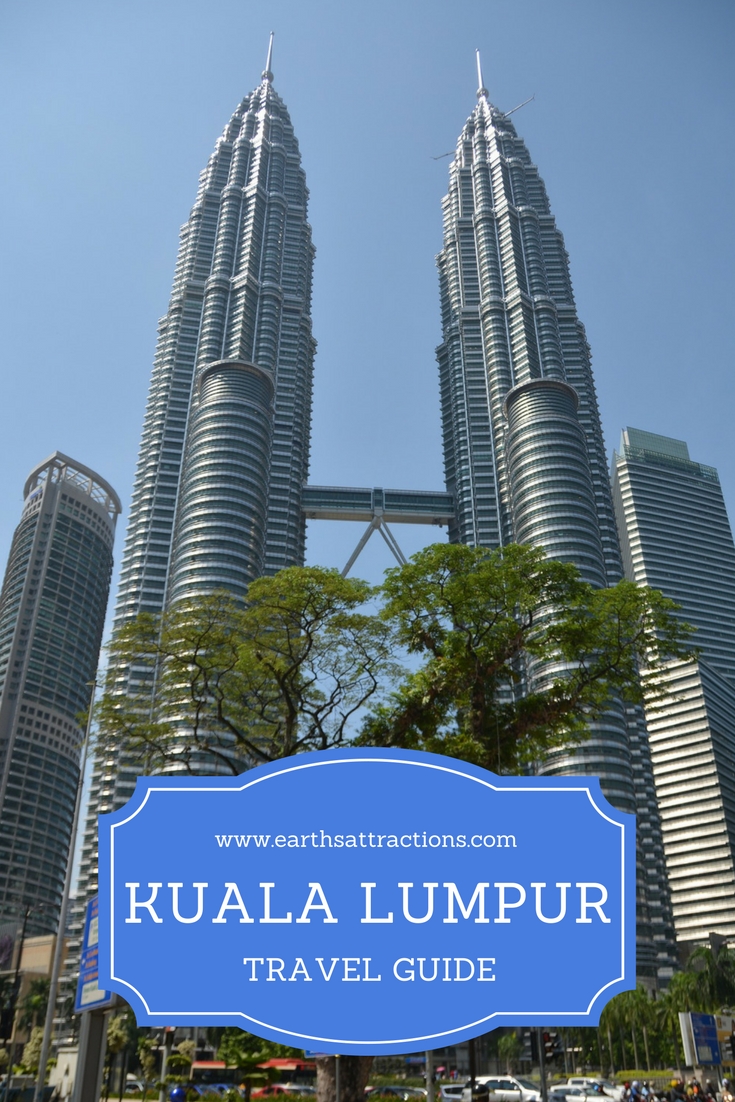 Save