I like learning and discovering new places from all over the world. There are so many interesting and beautiful cities, towns, and villages out there, each with its special charm. Today I'm presenting you Haldwani, in Uttarakhand, India in a guide compiled by Mohit Agarwal from Jaunting Journeys. Famous places, off the beaten path attractions, tips, and more for Haldwani!
It is a city located in the foothills of the Himalayas in the state of Uttarakhand. Being close to the hills the city offers a moderate climate but over the past few years, the temperatures have begun to rise as a result of global warming. Every year thousands of tourist pass through this city on their way to the very famous tourist destination "NAINITAL". The city holds a historic position since the British ruled and got its name due to the fact that there was an abundance of a tree named 'Haldu' or 'Haldina Cordifolia' hence called Haldwani. Soon the city will be all set to host a major zoo and an International Cricket stadium which will gather more tourists.
Top 5 landmarks
There is a lot to see at some distance from the city. Some of the must visits are laid down for you-
Nainital – A very famous lake city at 40 km from Haldwani is a must visit. The place offers a Mall road which runs along the lake for a beautiful evening walk and shop. The day starts with giving your taste buds the taste of delicious fast food at the Flat area near Bhotia Market which is close to the parking. Then go for some shopping which is not heavy on pockets and do get some candles from there for they come in amazing designs. Visit the Naina Devi temple. Now it's time for a boat ride to enjoy the cool breeze. More activities include guided city tour, ropeway, horse riding, caves and more.
Bhimtal – Also at an hour drive this place too has a lake with a small island. Several water activities are conducted in the lake. Also, close to this place is Nakuchiatal for those who wish to swiftly fly in the air through Paragliding. The cost for which starts from Rs. 1500 per head.
Kaichi Dham – A divine temple devoted to Baba Neem Karoli is simply divine. The essence of calmness one feels as they steps on to the land is undoubted. Pilgrims from around the world make their visit to this place and many even spent few months or year in service. Every year, 15th of June is marked as the birthday of Neem Karoli baba and is celebrated with full of joy and devotion with lakhs of people visiting the temple.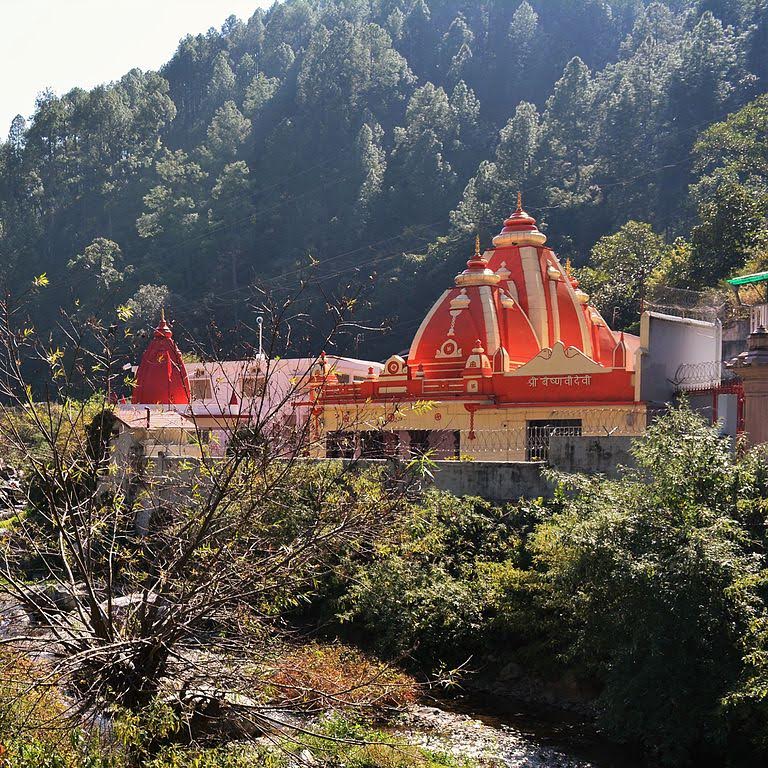 Garjiya Devi Temple – Another beautiful temple located on the riverfront offers the pilgrims to spend a little time taking the name of a goddess Durga. Beyond this, you can go to the Corbett Park.
Jim Corbett Park – Taking a safari ride in the Corbett Park is a must. At an hour drive from Haldwani, you can get yourself a ride in the jungles to witness some wilderness. Also, you can book a night stay within the park itself and enjoy a wake-up call with the birds chirping. It's a sure shot pleasure.
Strike Zone – The only gaming zone in the region is the best place to enjoy some time with you friends and family especially if you are traveling with kids. Moreover, you can leave your kids here and head out for shopping or movie without struggling with your little ones.
Haldwani Off the Beaten Path
Though one can have his best time no matter at what place he is if you are accompanied with the ones you want to be with but still here goes my suggestion to have the best in here –
River Point and Maggi Point – Though not too lavish but the place is a great hangout being the location. Just imagine enjoying that little snack like maggi, omelet, Burger and more on the river side or on the terrace of a building in a somewhat forestry area. The river point as the name say in on the river bank and the maggi point is a terrace sit-out.
Trekking – Well, not a trek but yes a walk up the hill through the forest which takes you to witness some nice views and see the life of people there. Also, there is an organic farm up there. It's a great place to spend some time with nature. The whole trek takes about an hour to climb and descending is quite easy. Located in Dogaon which is about 12 km from Haldwani from where the trek starts.
Sanjay Van –Located 23 km from Haldwani is the lush green forest best to witness migratory birds in the pre-monsoon at the water body in the middle of the forest. If you love lush green environment do give a visit.
Haidakhan Babaji Ashram – Imagine waking up at 4 in the dusk and bathing in the river. Well, that's how the day starts here. Located in the Himalayas at 86 km from Haldwani. The route is itself a scenic ride and a bit adventurous too.
Where to eat
Fine Dine
Hotel Saurabh, Nainital Road
Blue Sapphire Clarks Inn, Rampur Road
Atithi Restaurant, Rampur Road (Pure veg.)
Budget Dine
Shama Restaurant, Near bus station
Chatwal Restaurant, Tikonia
Gulati Chicken Corner, Tikonia (For non – veg)
Fast food
Momo's corner, opposite to Brij Lal Hospital
Hut, opposite to Vishal Mega Mart (For momos, burger and more)
Kolkata Roll Junction, Thandi Sarak
Tips for Haldwani
Be alert as you are in your city and roam tension free.
Don't you miss anything, as these are the main ones around Haldwani.
For the river point and Maggi point makes sure you are back by 7 in the dusk or somewhere around and play a little safe if you have girls with you.
While trekking, cover yourself especially the legs to prevent bitten by blood-sucking insects and don't touch every other plant for they may cause Itching. Wear proper shoes and complete the to and fro journey in daylight. Beware of animals as it's a forest and leopards and snakes could be seen. But don't you give up on with this spot.
Rest all is safe in the city unlike the metropolitans and people are also very helpful except a few. For further more help feel free to contact.
Do Visit! Enjoy! Take back home beautiful memories and insta perfect pics for sure.
About the author
Mohit Agarwal, an amidst travel blogger and a photographer with a believe that trips should not be planned long back and be instantaneous if possible for they make it more adventurous and memorable. It makes be explore the city in a much deeper way and interact more with the locals. For photography, I would say that they should be as natural as possible and reflect the true sense that I felt when in that location. As far my education is concerned, I am a graduate in Civil Engineering from a state university in India. You can also follow his Facebook page and his Twitter account.
Save
Save