If you like to discover the special charm of small cities, then you should include Chichester on your travel itinerary for England.
This local's guide to Chichester, England invites you to discover the top attractions, off the beaten path things to see and do, where to eat and stay, and tips for Chichester from Amy from Toothbrush Travels. This guide is part of the free travel guides series on this blog.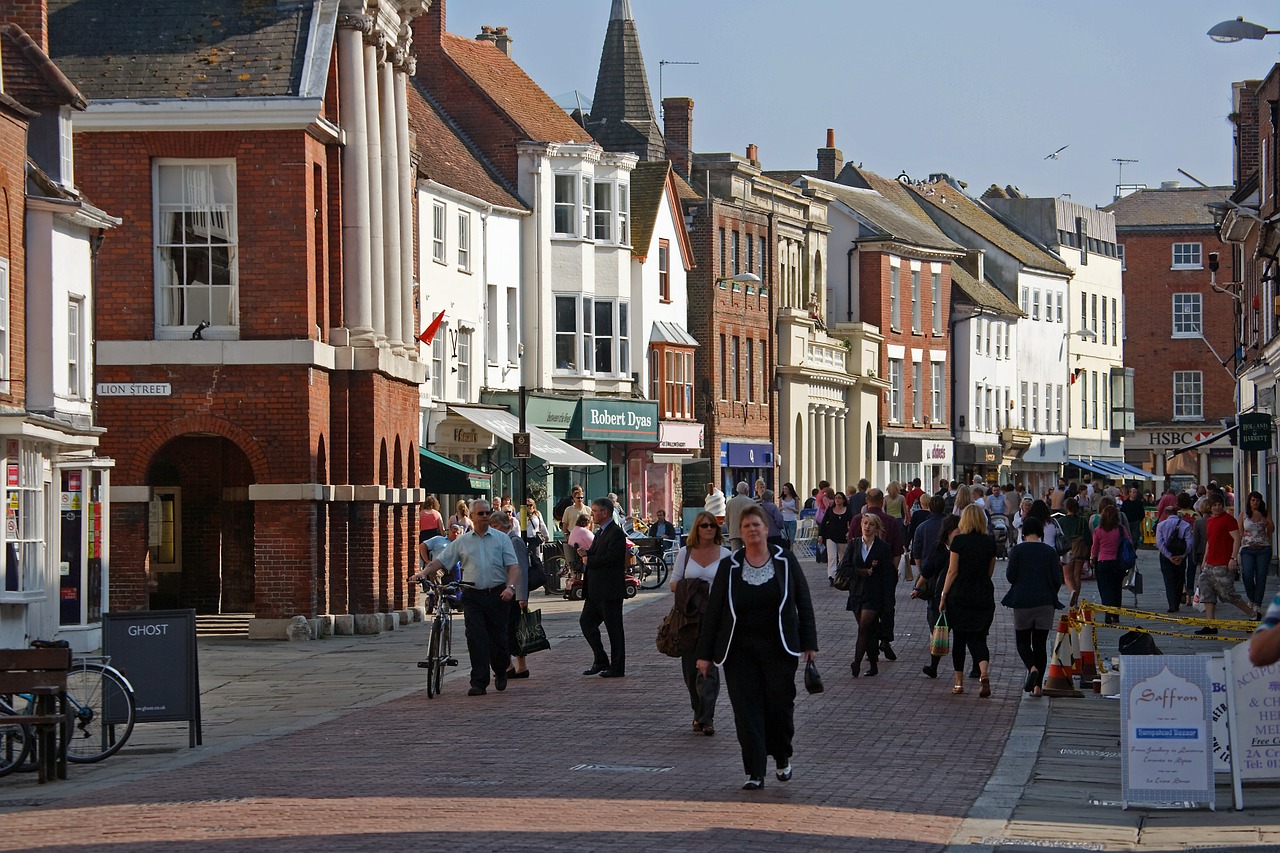 A local's guide to Chichester, England
Chichester is the only city in West Sussex and has more of a town feel than that of a city. Yet due to a gorgeous Cathedral which has stood proudly for over a thousand years, it has city status. But whilst it's city credentials are somewhat dubious, it's an incredibly beautiful city.
Not just because of its rich Roman history (it was also super important back in the Anglo-Saxon times) but because it's location is nestled amongst the South Downs with a gorgeous coastline just 9 miles away, and so it boasts an interesting combination of city, coastal and country life.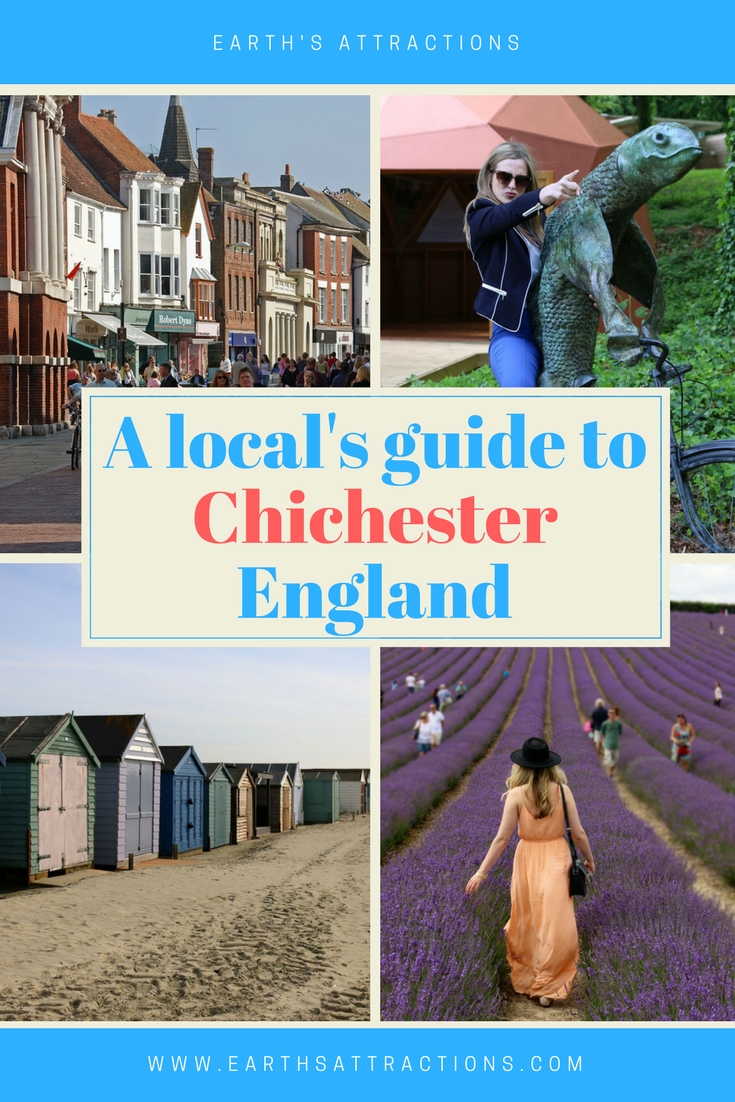 Top Attractions in Chichester
If shopping is your thing, then Chichester has an abundance of high street shops to peruse, but if you're looking to spend time with your eyes, and not your wallet, then the following are not to be missed. Let's see the best things to do in Chichester and the best places to visit in Chichester.
Lordington Lavender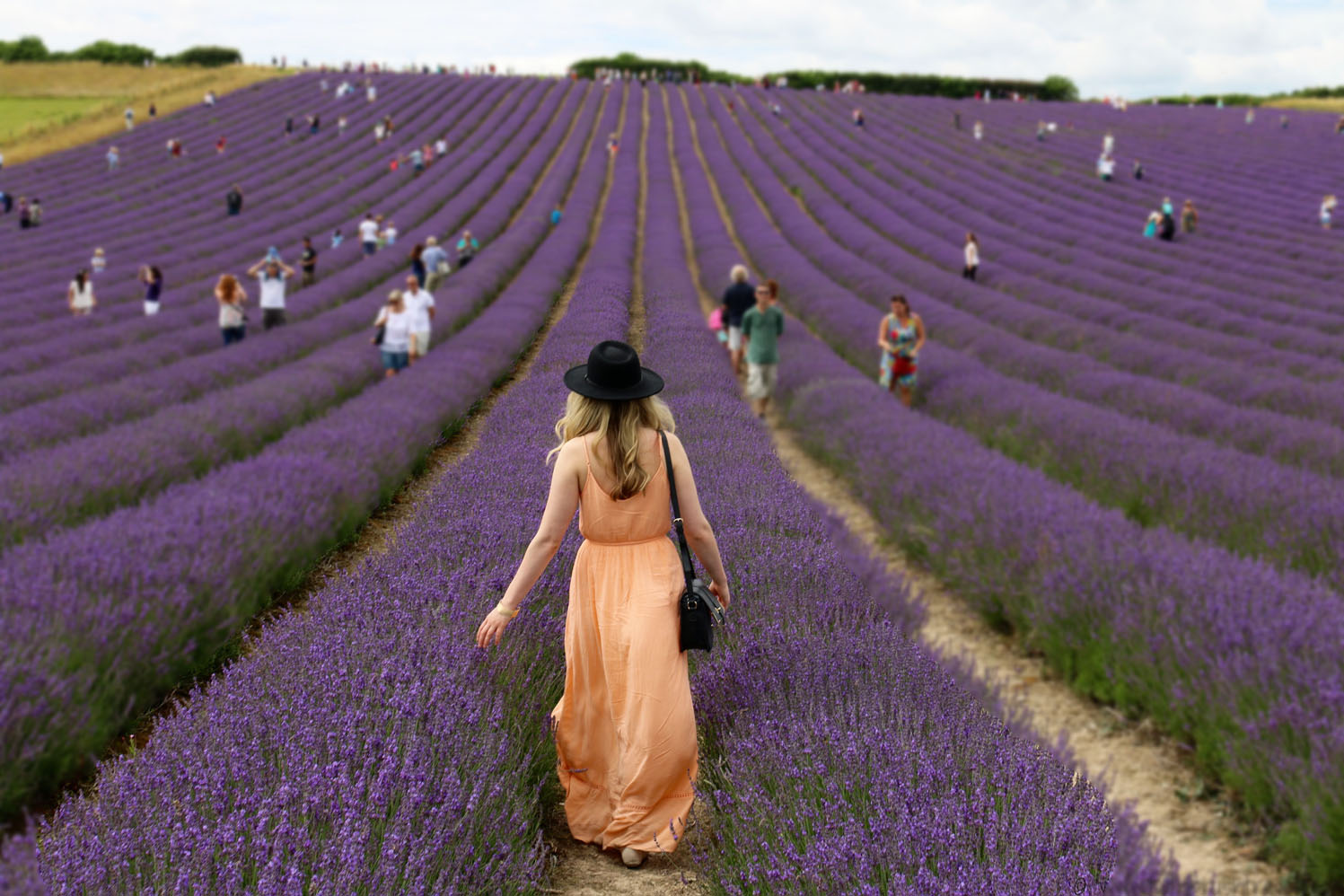 Open for one week in the month of June, Lordington Lavender gets incredibly busy… But for good reason.
Whilst the Lavender waits to be harvested, the owners open up the fields to the public which makes for the perfect backdrop for photoshoots and people travel far and wide to frolic through the flowers.
This is definitely one of the best places to visit in Chichester – and one of the most instagrammable places in Chichester, UK.
Chichester Cathedral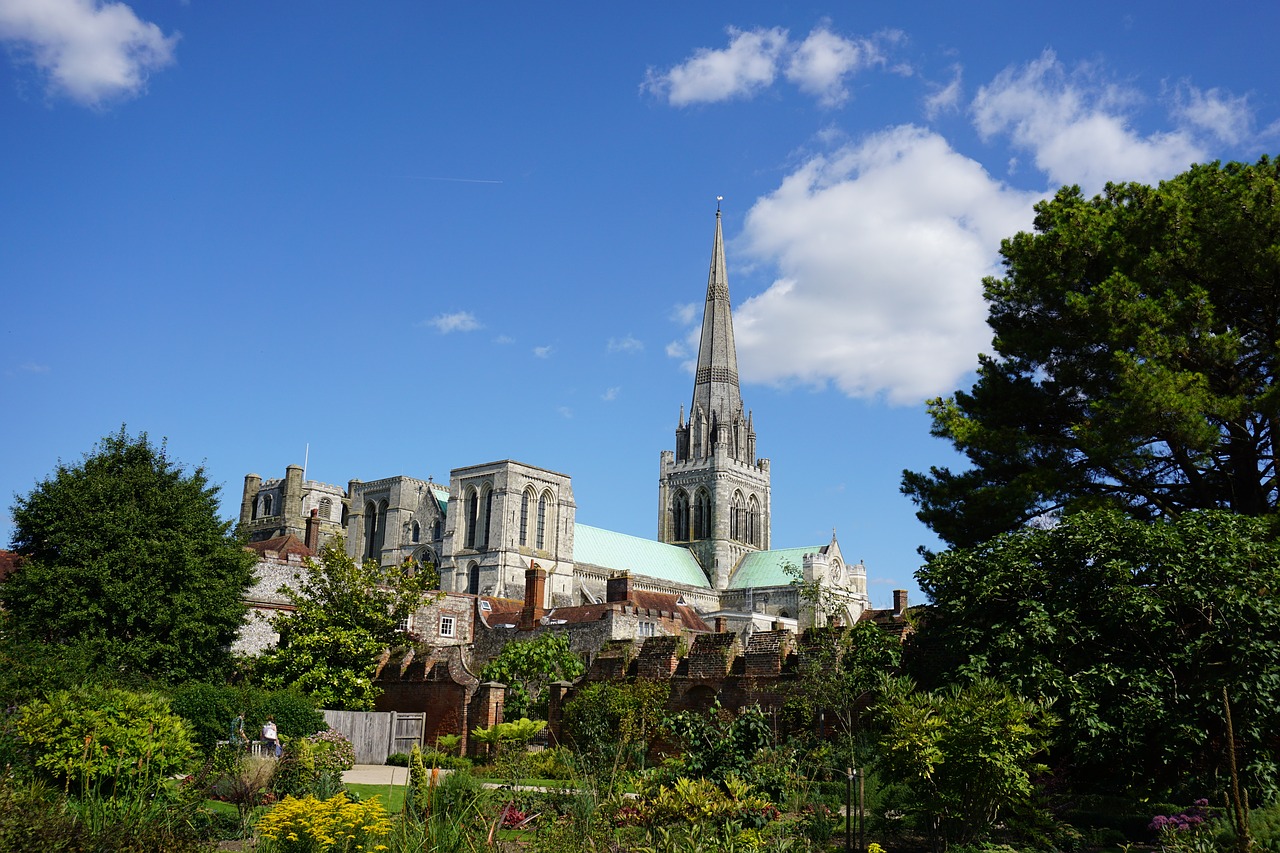 image from Pixabay
Built with unique architecture that portrays each century of its life, Chichester Cathedral displays both ancient and modern characteristics and has stood proud in centre of Chichester for more than 900 years.
It's open every day and entry is free with drop-in guided tours available which makes it one of the best things to see in Chichester.
Goodwood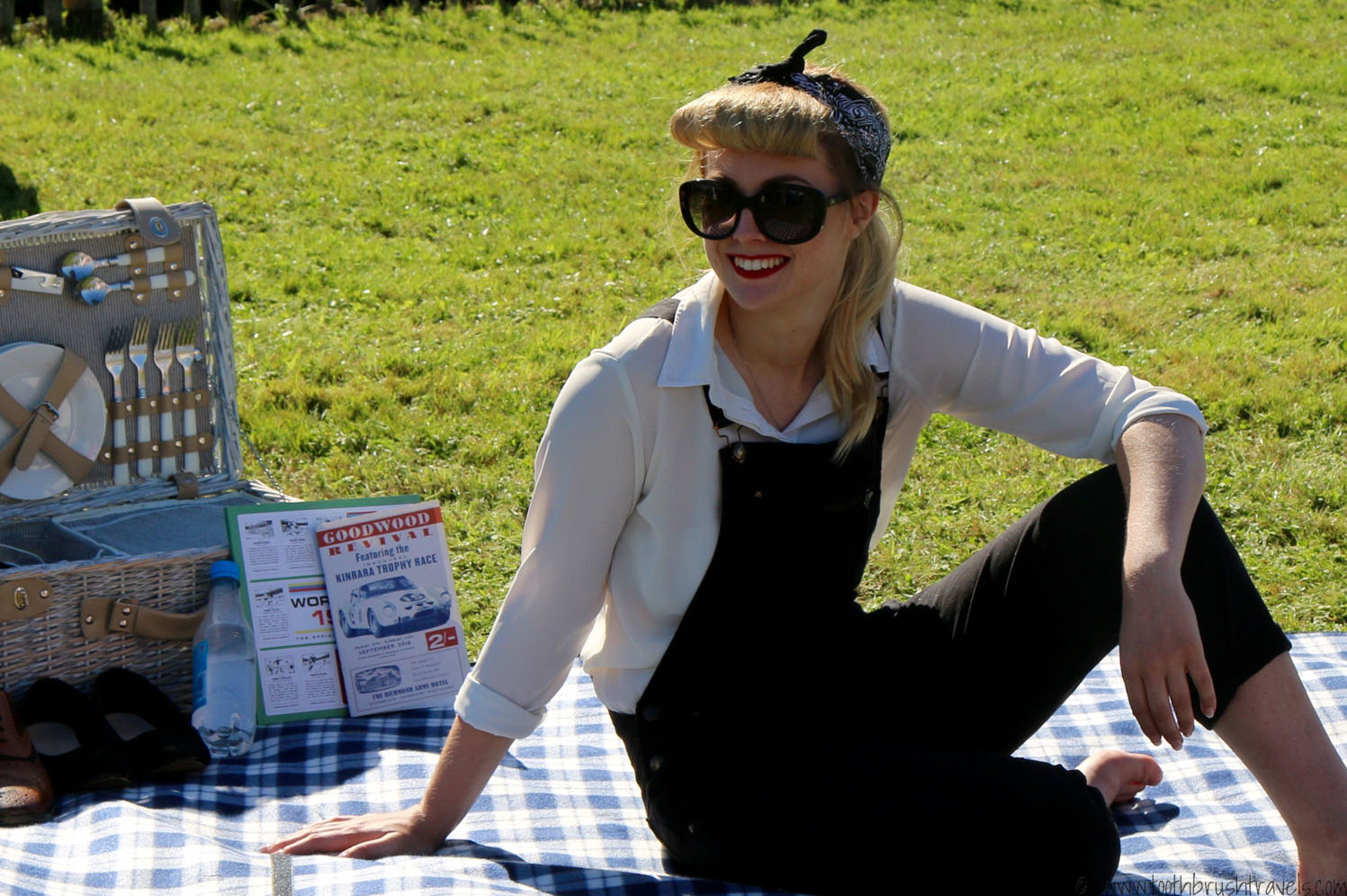 It would be silly not to consider Goodwood a local landmark given how busy each of its premises is!One of the cool things to do in Chichester on your trip!
It's also one of the few reasons people actually know where Chichester is (#SmallCityProblems) and is a bit of an institution that dominates the race scene in terms of both horses and cars.
Each year there is an abundance of events that take place but my personal favourite is Goodwood Revival.
Chichester Festival Theatre
Opened in 1962 Chichester Festival Theatre has been entertaining the masses for decades.
The comfortable amphitheatre-style theatre may be small in comparison to others, but the staff are friendly and there's an array of incredible shows, plays and comedies which run throughout the year. You should definitely include it on your Chichester itinerary!
Getting Off The Beaten Path In Chichester
Chichester is far from touristy, but if you're looking to get away from the city crowds then the following are my go to places.
So, next on this Chichester city guide are the best off the beaten path things to do in Chichester.
Kingley Vale Nature Reserve
A gorgeous nature reserve which houses some of the oldest yew trees, and my personal favourite – Kingley Vale.
It's a bit of a walk but is a wonderful place to stretch your legs and silence your mind. Plus the views at the top are gorgeous so you get why this is one of the best offbeat things to do in Chichester!
Weald and Downland Museum
A local open-air museum which is home to an abundance of houses from throughout the ages and one of the best off the beaten path things to do in Chichester.
So much care and restoration has one into each of the buildings to ensure they are given a sympathetic new lease of life, and it's a great place to wander around on a non-rainy day.
Cass Sculpture Foundation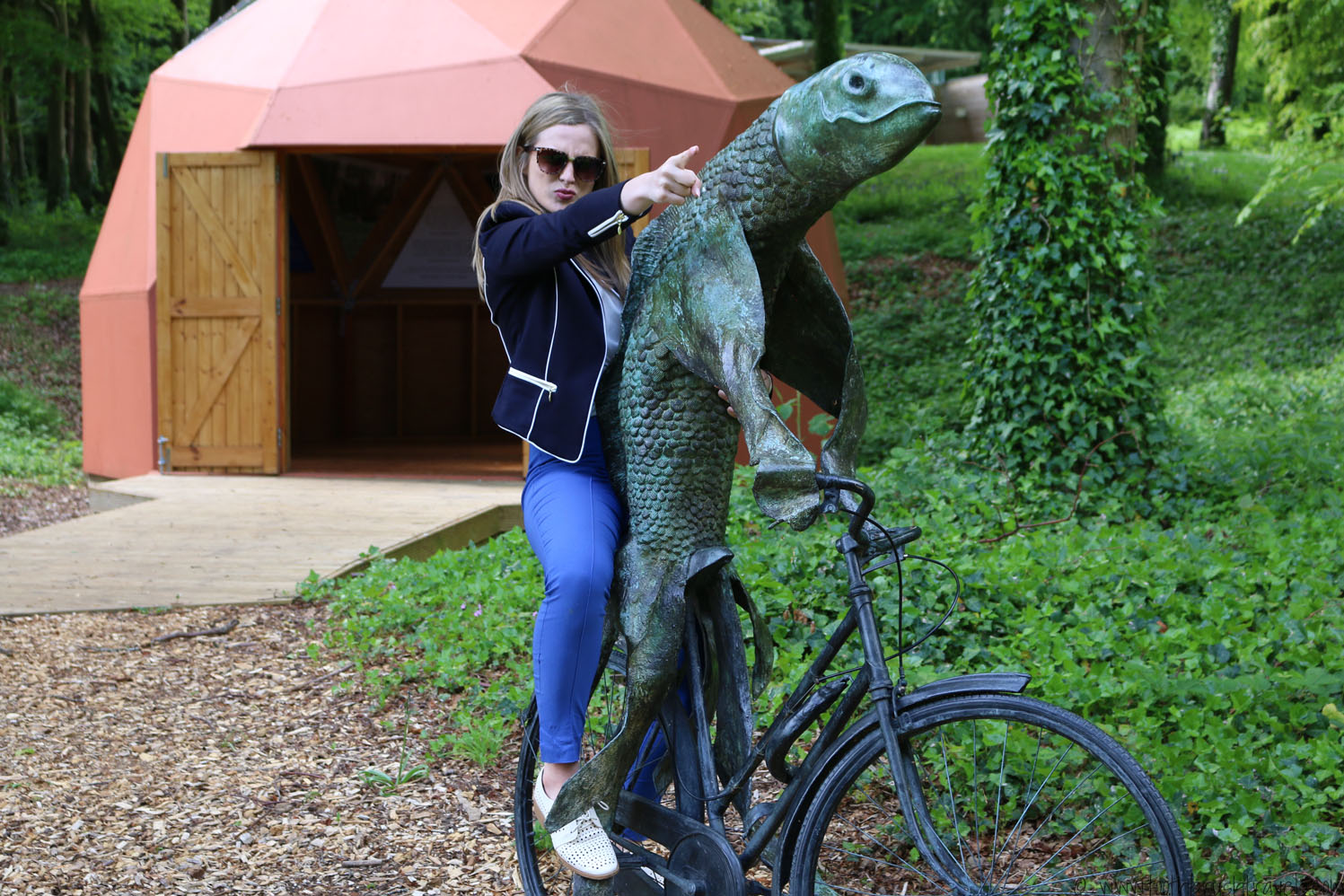 Cass Sculpture Foundation is an open-air sculpture park that showcases an abundance of incredible artists throughout 26 acres of woodland and one of the cool offbeat places to visit in Chichester.
The sculptures are typically large scale which gives you the chance to really see the sheer amount of detail which goes into each piece, up close.
Bosham Hoe
Bosham is a small village just a short bike ride from Chichester and has cute cafes, an art gallery and a great pub.
It's one of my favourite places to go (armed with a portion of fish and chips) to sit and watch the world go by. One of the best things to do near Chichester!
Where To Eat In Chichester
If you're looking for cute little eateries then Chichester is not the place for you. (Take the train to Southsea and then revel in your options).
Unfortunately many local independents were priced out by increases in rental price and as a result the high street is now littered with chain restaurants who can afford the prices.
But having said that, good food can still be found if you know where to look.
Plus, if you're not afraid of a taxi ride then Chichester has an abundance of independent pubs which are nailing the whole "countryside pub grub" cuisine.
Breakfast: Bills
In the middle of North Street opposite Boots you'll find what used to be known as the Butter Market, and at the top of the stairs is Bills – everyone's favourite place for breakfast (judging by the 11am queues!).
Whilst their eggs seem to be a whole lot smaller than regular eggs, they do make some cracking dishes. Honestly, I'm not yolking. Their eggs benny and vegetarian breakfast are two of my faves.
Lunch: The Fox Goes Free, Charlton
As quintessentially English as pubs come. This pub has been going for over 400 years and serves local ales together with flavoursome food.
The inside is wooden, cosy and everything you'd expect from an English pub and there's one hell of a garden which is perfect on a sunny day!
Dinner: Arties Kitchen
Nestled at the end of South Street opposite Argos, is Artie's Kitchen – an independant tapas bar serving authentic flavours.
It's the perfect place to go if, like me, you struggle to choose what to order when out for dinner, because it's tapas – you can order everything.
Drinks: The Rocking Horse
A small equestrian themed bar at the end of South Street which happens to make some of the most delicious cocktails that Chichester has to offer.
Each of the cocktails are made to order and whilst the venue is small, it feels cosy, rather than cramped.
Where To Stay In Chichester
Unfortunately, living in the Chichester district means that I cannot personally recommend which hotels are best to stay in because I haven't experienced the local hotel hospitality.
But there are an abundance of options available no matter what your budget is.
My recommendation would be to either stay in a hotel in the city centre so that you can walk everywhere, or if you're looking for somewhere quieter rent an Airbnb in the countryside or Witterings so that you can enjoy the coast.
Insider Tips For Chichester
Chichester is one of the safest places and in the nicest way possible, not much ever happens here. BUT. During summertime Chichester does get incredibly busy as people flock to West Wittering beach (it's gorgeous, I don't blame them!).
Traffic honestly gets so bad that on occasion people have been stuck on the A27 for hours, unable to move because it's gridlocked.
So rather than sitting in traffic my recommendation is that if you're staying in Chichester during a rare bout of British sunshine – hire a bike.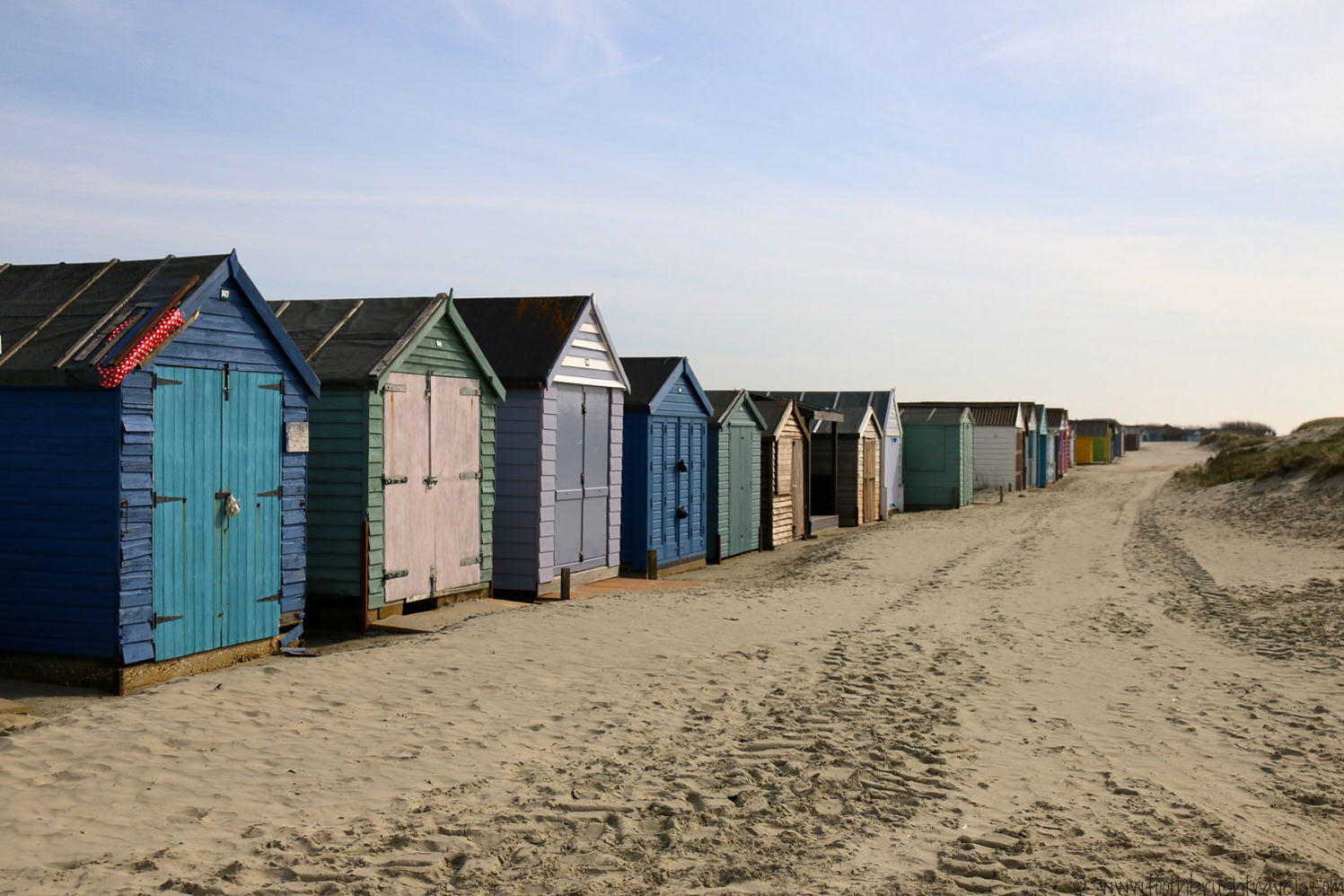 Bikes mean that not only can you bypass traffic with a smug grin on your face, but you get to take the scenic route. West Wittering beach is a great destination to aim for as even though the water is ridiculously cold, the sand is beautifully soft.
To get there you can either ride along Salterns Way through Chichester Marina and onto Wittering, or there's a little boat which runs from Bosham to Itchenor for £1 or so, and then you can cycle the rest.
It's an easy ride and well worth doing if you're looking to make the most of the sunshine – especially with a picnic!
About the author
Amy Morgan is an insatiably curious shutterbug on a mission to eat her way across the world whilst still working a 9-5. Discover her travels on her blog – Toothbrush Travels – and follow her on Facebook, Twitter, and Instagram.