Las Vegas is one of those places known for their awesome hotels and brilliant nightlife. There are countless things to do there and it truly is one of the most interesting cities on the globe. It can be visited for any number of reason and the lights and sights make it quite the romantic jaunt. Here are some top ways in which you can visit Vegas.
To Hit The Casinos
Again, one of the main reasons many people visit vegas is due to the huge amount of awe inspiring casinos. They are usually based in the many hotels and offer a wide range of games for varying stakes. You can spend thousands on blackjack or instead a few quarters on the slots. No one is pressuring you, the decision is yours. You can find all manner of great betting tips online, so revise before you go. Just try to take what you don't mind losing. That's how you can keep the gambling fun and not too serious.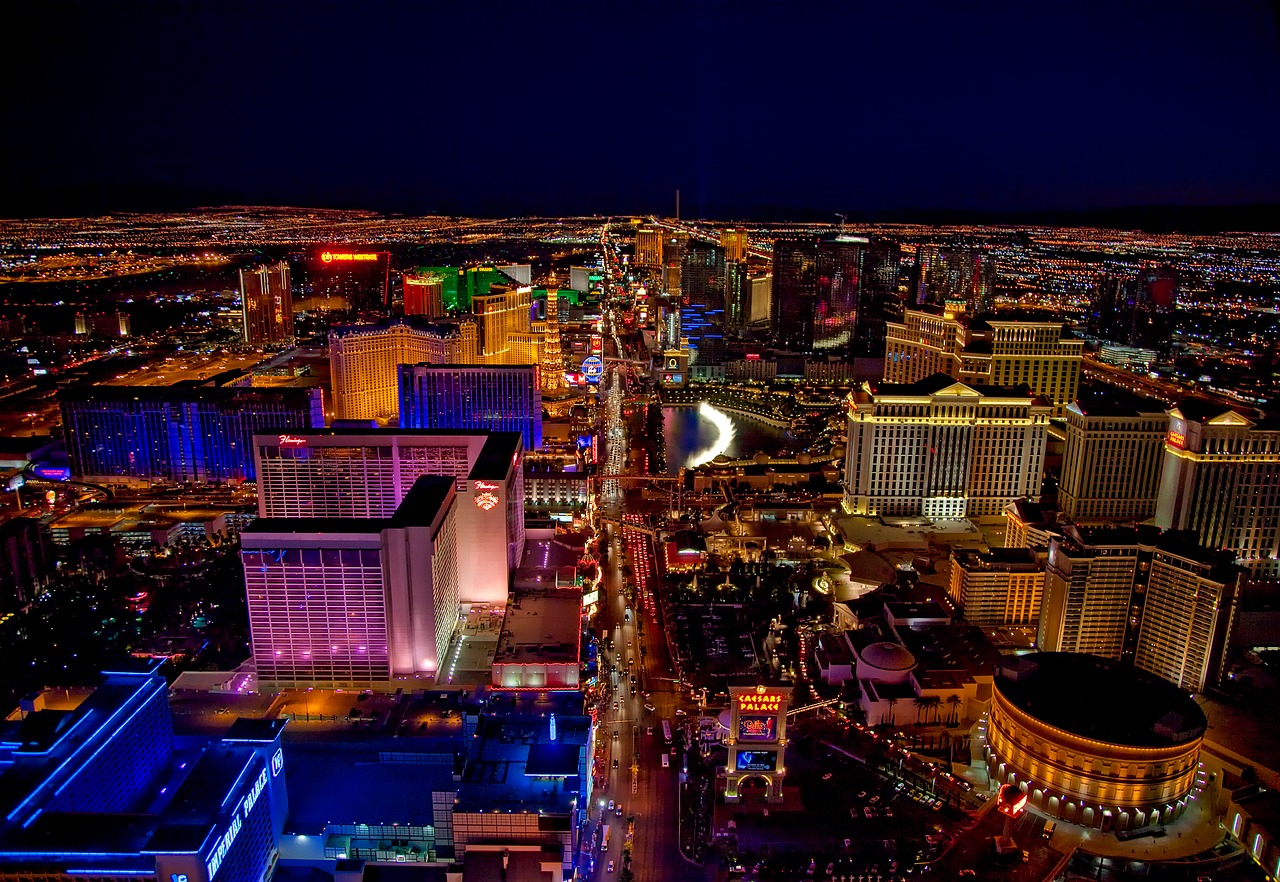 Image source
To Watch A Show
The hotels are also famous for putting on brilliant shows. These range from triple celebrity appearances from the likes of Britney Spears to gravity defying circus acts. There is always something for everyone and you can find a range and get some tickets at visit VegasTickets.com/shows. Remember, you need to get your tickets in advance because they sell out quickly. There are great magic shows that will entice you and your children alike. Some shows you don't even need tickets for and may just stumble across something great on the strip like a jaunty pirate show.
To Get Married
Yes, you can get married here. Of course, you can use one of the budget churches if you wanted to but you don't need to. There are some beautiful places in Vegas that make for the picturesque wedding of your dreams. You can double the wedding with a honeymoon as the hotels offer some of the most stunning honeymoon suites in the world.
A Boozy Weekend
A stag do perhaps? Or maybe just a form of reunion? Vegas is the perfect place for a great night out. There are countless nightclubs and things to do for you and your friends so you can end up partying all night long. Don't think it's possible? Watch the hangover. You'll find all the inspiration you need. You won't even need to leave your hotel for a brilliant night out. Due to the intense heat, you'll find plenty of pool parties to get involved with too.
History
History buffs may balk at Vegas, but it has lots to offer. It started out as just a little desert town and with a huge boom became what it is today. But those who love history can find a lot at vegas. The city has old mob connections and lovers of crime history will absolutely love it. There are a great selection of insightful museums to visit in Vegas, so those who love all kinds of history are never too far from something interesting.
Save