disclaimer: this post contains affiliate links, which means I may earn a small commission (at no extra cost for you). Read our Terms and conditions for more details.
Planning your Zurich trip? Do you want to go beyond the famous Zurich attractions? Then use the recommendations below and add these amazing unique things to do in Zurich to your Zurich bucket list. The interesting activities in and near Zurich are recommended by a local, Roger from Expert World Travel.
Read the article to discover Zurich off the beaten path – and many great ideas for your Zurich vacation! Roger recommends both things to do near Zurich as well as unusual places to visit in Zurich and secret spots in Zurich!
Zurich off the beaten path: 30 unique things to do in Zurich
Getting the best views of Zurich

The Polybahn
Rigiblick
The Jules Verne Panoramabar
Prime Tower – Clouds Bar
The Owens – Thomas House
Jones Street
Bonaventure Cemetery
Ellis Square
City Market
River Street

Enjoy the water like a local


Seebad Enge
Rimini Bar
Flussbad Obere Letten

Swiss Food Experiences

Laderach
Cheese Tasting
Fondue Tram

Unusual Museums in Zurich


Toy Museum
MuDA – Museum of Digital Art

Unique Places To See in Zurich

Freitag Tower
Frau Gerold's Garden
Viadukt
ETH Building
Swiss National Museum

Day Trips From Zurich

Einseideln
The Greifensee and Pfäffikonsee
Things to do in the east side of Zurich
When visiting a city like Zurich most people will follow a very well beaten path. And who can blame them, after all, it is a city full of stunning scenery and historic landmarks all located within walking distance of the main train station.
However, as a local who has lived here for over a decade, I thought it would be fun to explore some of the lesser known highlights of Zurich. Places and experiences that only a local would know or recommend.
So, let's take a look at the less explored side of this magical city…
Getting The Best Views fo Zurich
One of the best ways to get to know a city is to see it from above. And as a city surrounded by hills, this is certainly not hard in Zurich. However, most people end up either on the Uetliberg or climbing the Grossmunster.
Here are some other options worth checking out:
The Polybahn
In service since 1889, the Polybahn takes hundreds of people from the lower parts of Zurich up to the ETH every single day. It is mostly used as a commuter option for students studying at the ETH, but tourists should take advantage of it too.
The view from the terrace outside the ETH building is stunning. It's a great place to see Zurich from above and even have a drink at sunset.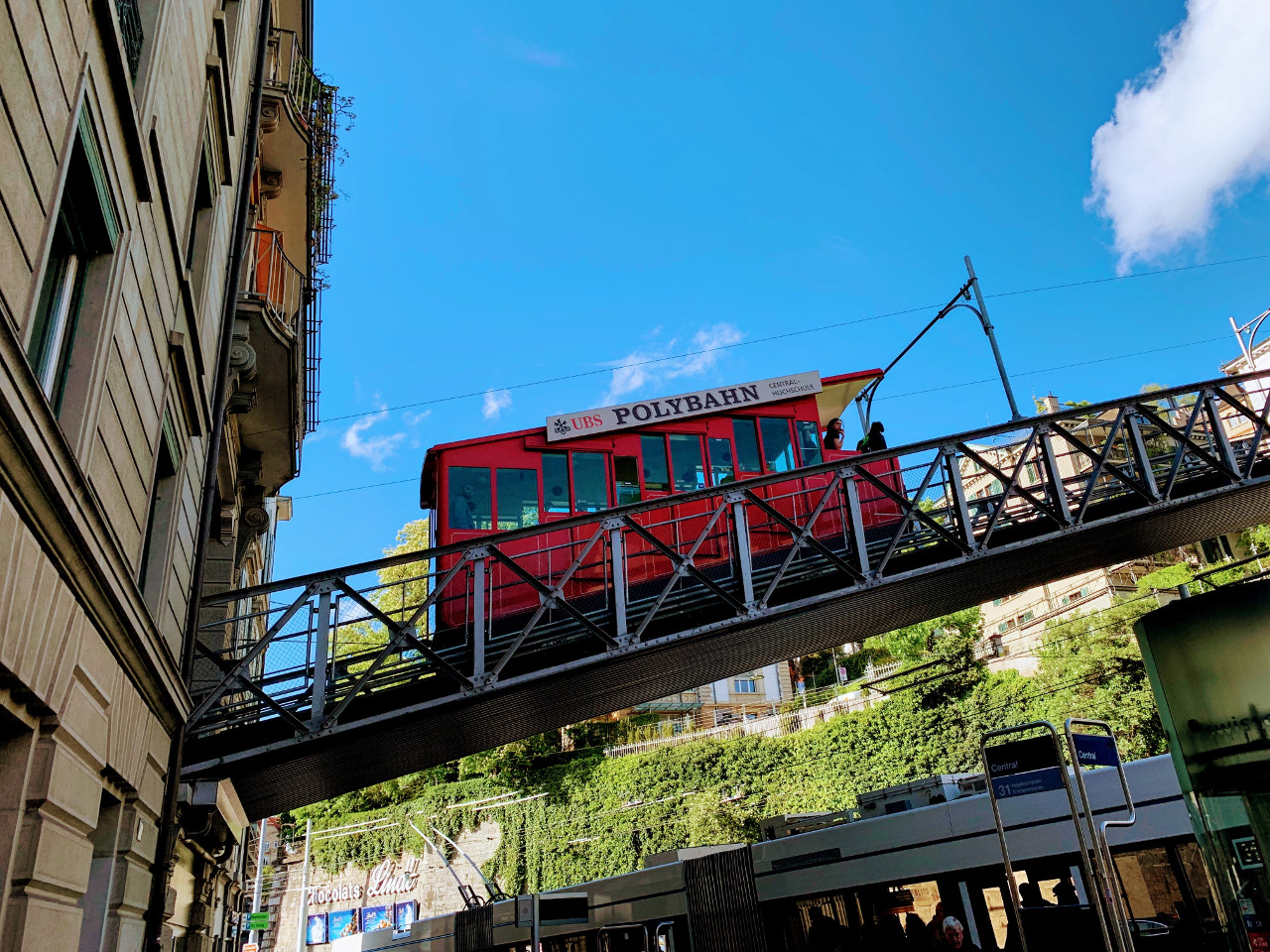 Rigiblick
Another way to get an even higher viewpoint over Zurich is to head on the tram to Rigiblick. It is another small cable-driven train a short hop from downtown Zurich and one of the cool places you wont find in the guidebooks.
It is a similar experience to the Polybahn, only a little higher and you arrive at an area where there is also a restaurant.
Jules Verne Panoramabar
After a long day sightseeing in Zurich there is nothing better than kicking back with a beer in your hand and enjoying a panoramic view of downtown Zurich. The Jules Verne bar is located right off Bahnhofstrasse, so makes the perfect pitstop while you are out and about.
It is also one of the highest buildings downtown, so the views are great which makes this one of the Zurich gems you cannot miss on your trip.
Prime Tower – Clouds Bar
If you want to conquer the tallest building in Zurich, then head to Zurich West or more specifically, the train stop Hardbrucke. It was only a few years ago that this 133m (436ft) glass tower started to dominate the skyline of Zurich. Before that, highrises were few and far between.
Right at the top of the tower are both a bar and restaurant that are definitely worth a visit, if only for the views. The cheaper option is the Clouds bar, where you can enjoy the same view without the hefty price tag.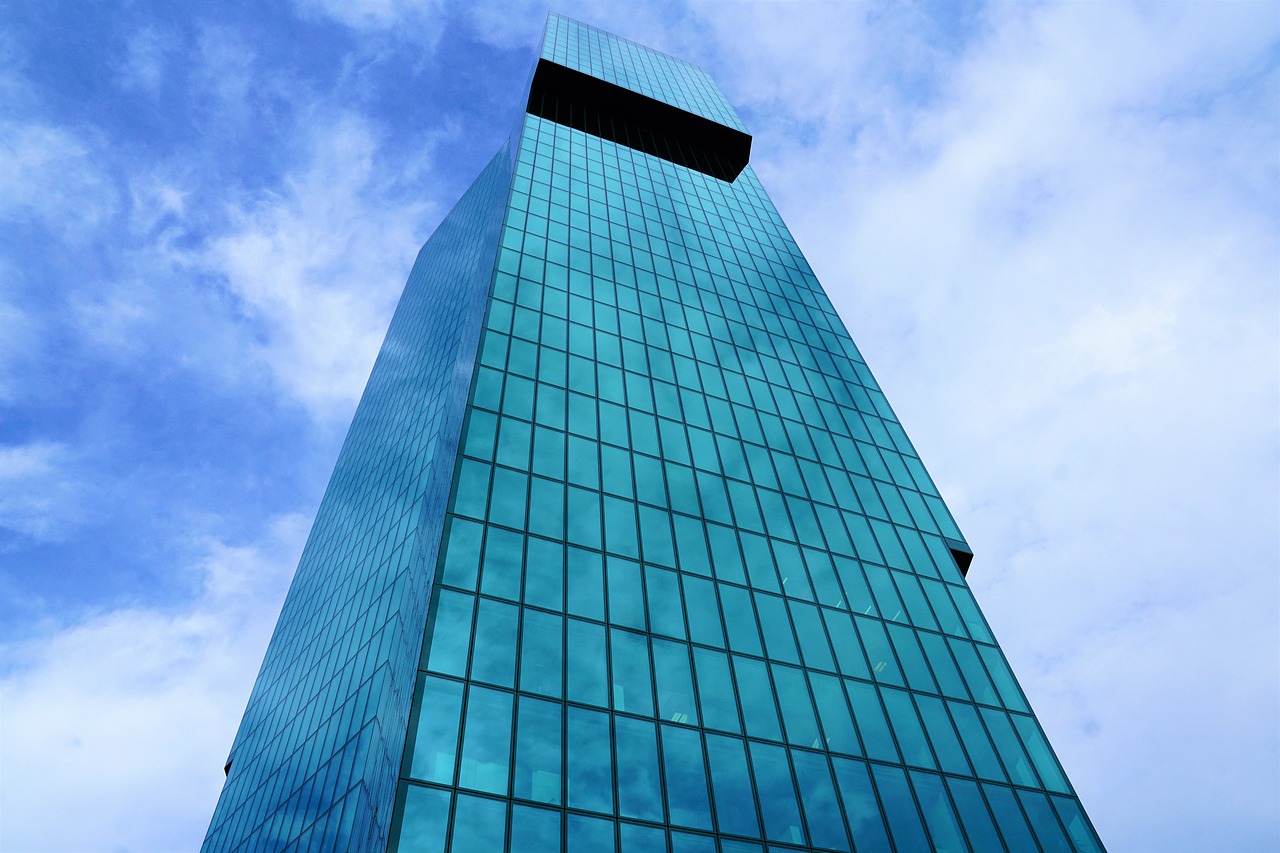 Enjoy The Water Like A Local
As I mentioned, the summer in Zurich comes with high temperatures which makes the season perfect for some outdoor activities in Zurich.
The locals love to head to the water in the summer, whether it be Lake Zurich itself, or one of the two rivers running right through town. Not only can you swim in most places, but there are also some really cool bars you can hang out at as well.
Here are some of my favorites:
Seebad Enge
A swimming bath located right on the western shores of Lake Zurich, Seebad Enge is a fun spot to hang out. You can come here during the day for a swim, or even stay later at night when it becomes a local bar.
Rimini Bar
The Rimini Bar is a little bit tucked away along the smaller Sihl river just upstream from the main train station which makes it one of the secret spots in Zurich. During the day it is a men's only swimming bath (yes, there is also a women's only bath), but after work it becomes a great spot for a drink. Lounge in some of the bean bags or chairs, or just stand around with friends and enjoy a Bratwurst and a beer. The choice is yours!
Flussbad Obere Letten
This is another bar/swimming bath combination that is about 10 minutes walk from the main station. This time head downstream along the main Limmat river on the other side to the train station.
There are two parts to this area, on one side is a free area with a bar and a small kitchen. On the other is a more developed swimming area with lounges and seats. Most people stay in the free area and jump from the upstream pedestrian bridge and float down to the bar. It's quite an experience! Make sure you include a visit here on your Zurich itinerary!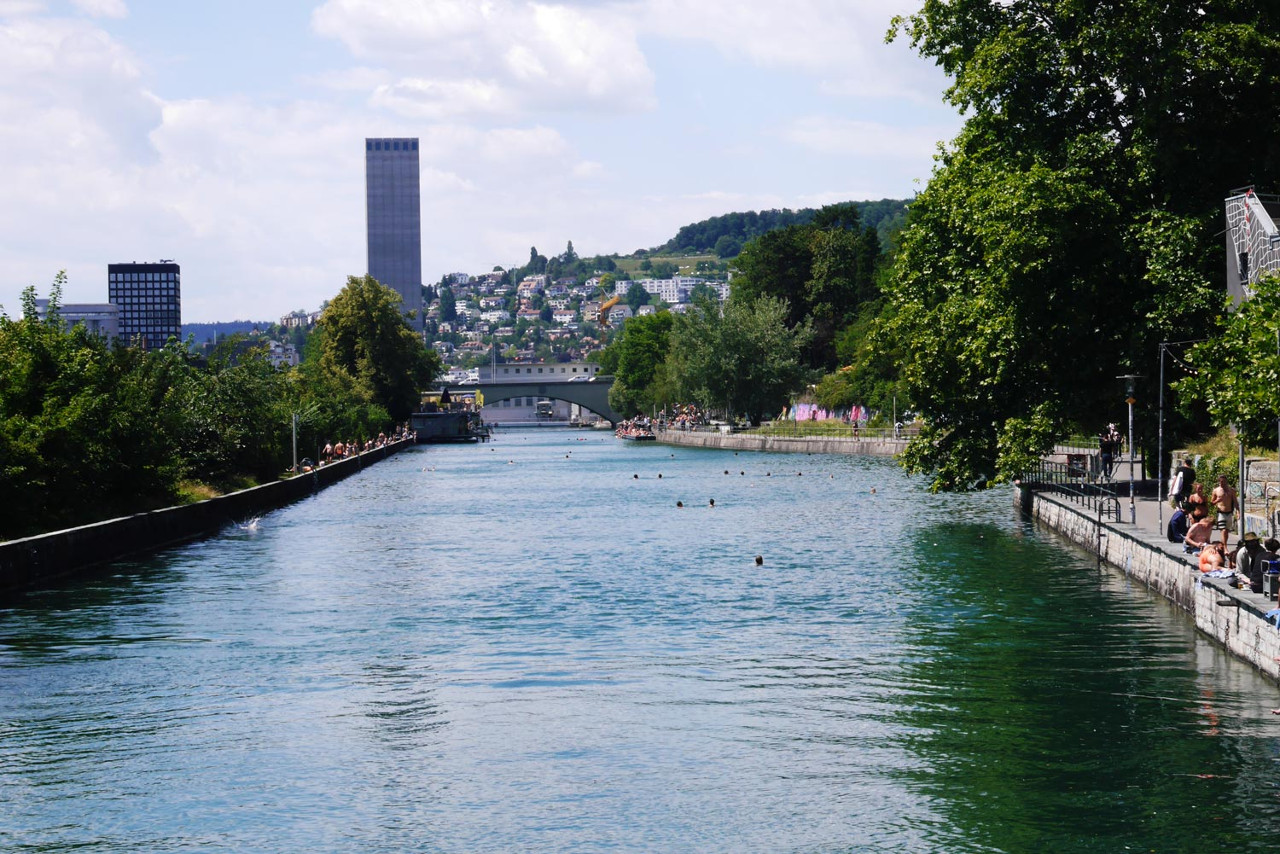 Swiss Food Experiences
Switzerland is famous for its cheese and chocolate so experience one or the other is an absolute must when you are here.
Below are some great options worth checking out:
Laderach on Bahnhofstrasse
Läderach is not a brand most people outside of Switzerland know, but once you have tasted their chocolate, you will wish you had booked a tasting or course here. They have lots of options available, and the best thing is, the store is about 2 minutes walk from the main station. Chocolate testing in Zurich is one of the not-to-miss activities in the city!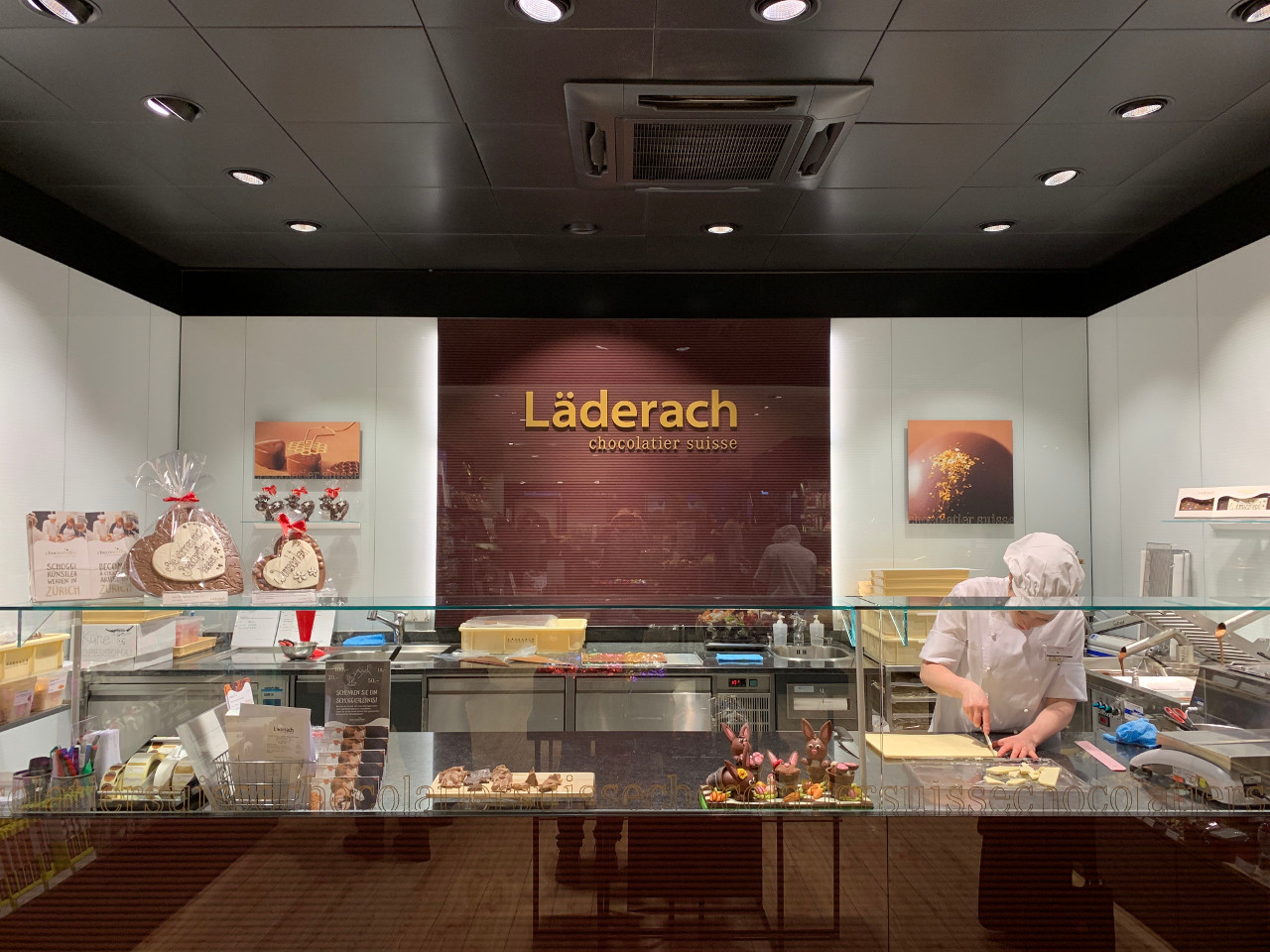 Cheese Tasting
A Swiss friend of mine did a cheese tasting here recently and could not recommend it highly enough. The lady running it is a cheese sommelier and gives you an in-depth explanation of Swiss cheese and everything surrounding it, as well a tasting and wine pairing. If you love cheese, then this is the place to experience it. Plus, it's an unforgettable experience and one of the offbeat things to do in Zurich!
Fondue Tram
Everyone wants to try a cheese fondue when they are in Switzerland, and it's definitely something I recommend. There are a bunch of great restaurants around town where you can do it, but combining it with a ride on a historic Zurich tram is an experience you will never forget.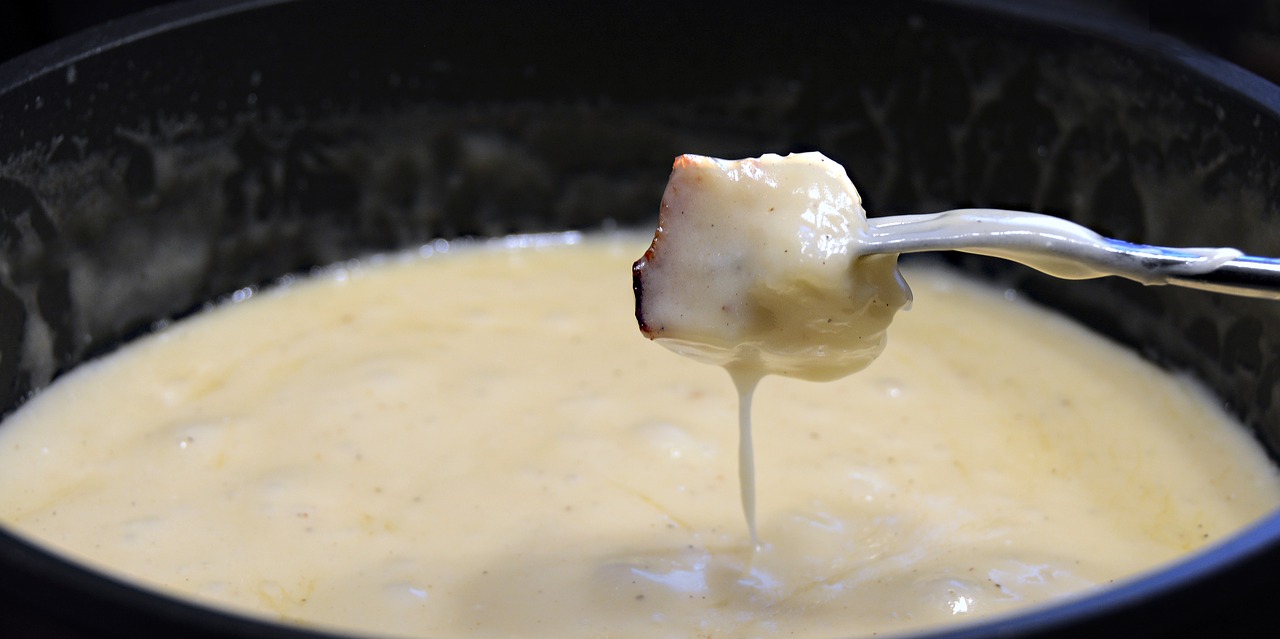 Unusual Museums in Zurich
Zurich is full of museums but most people miss the off-beat ones that will leave you with an experience you will never forget. Here are some unique museums in Zurich worth checking out.
Toy Museum
If you are here with kids, or just a child at heart, then the toy museum in Zurich has enough toys and exhibits to keep you going all day. It's amazing to see the evolution of toys – from the things our grandparents played with to what children are experiencing today.
MuDA – Museum of Digital Art
What better way to explore technology that with unique experiences and exhibits that are also interactive. There seems to be something new here every week. At the time of writing they are having days on code in everyday life, a way to stop overwatering plants and a machine learning experience. This is as up to date as it gets!
Unique Places To See in Zurich
In this section I want to highlight a few unusual areas of Zurich worth spending some time in. Many are near other attractions, so are easy to combine on a day out.
Freitag Tower
Just over the road from the Prime Tower at Hardbrucke is the Freitag tower. It is actually the shop for Freitag, a company that started out making bags from recycled truck tarps back in 1993.
Their shop is a stunning tower of cargo containers precariously perched on top of one another. You can head inside and climb up them yourself. One of the most intereesting places to zee in Zurich.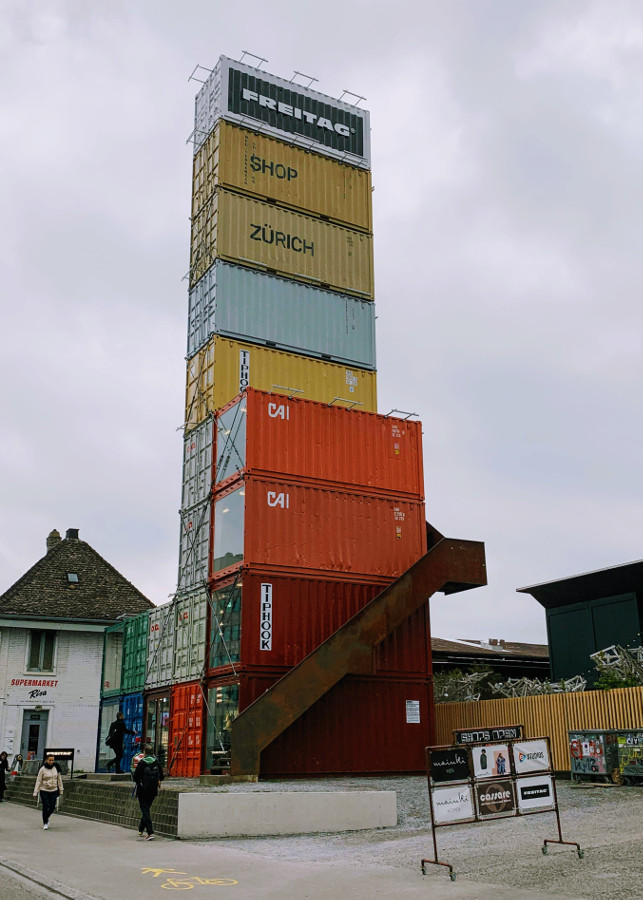 Frau Gerold's Garden
Right next door to Freitag is another industrial area that has been converted into a garden, of sorts. It is actually a combination of bars, restaurants and small shops, with lots of outdoor seating., including a deck on top of some more shipping containers. I was here for dinner just the other day and it's a great place to while away a hot summer's evening in Zurich.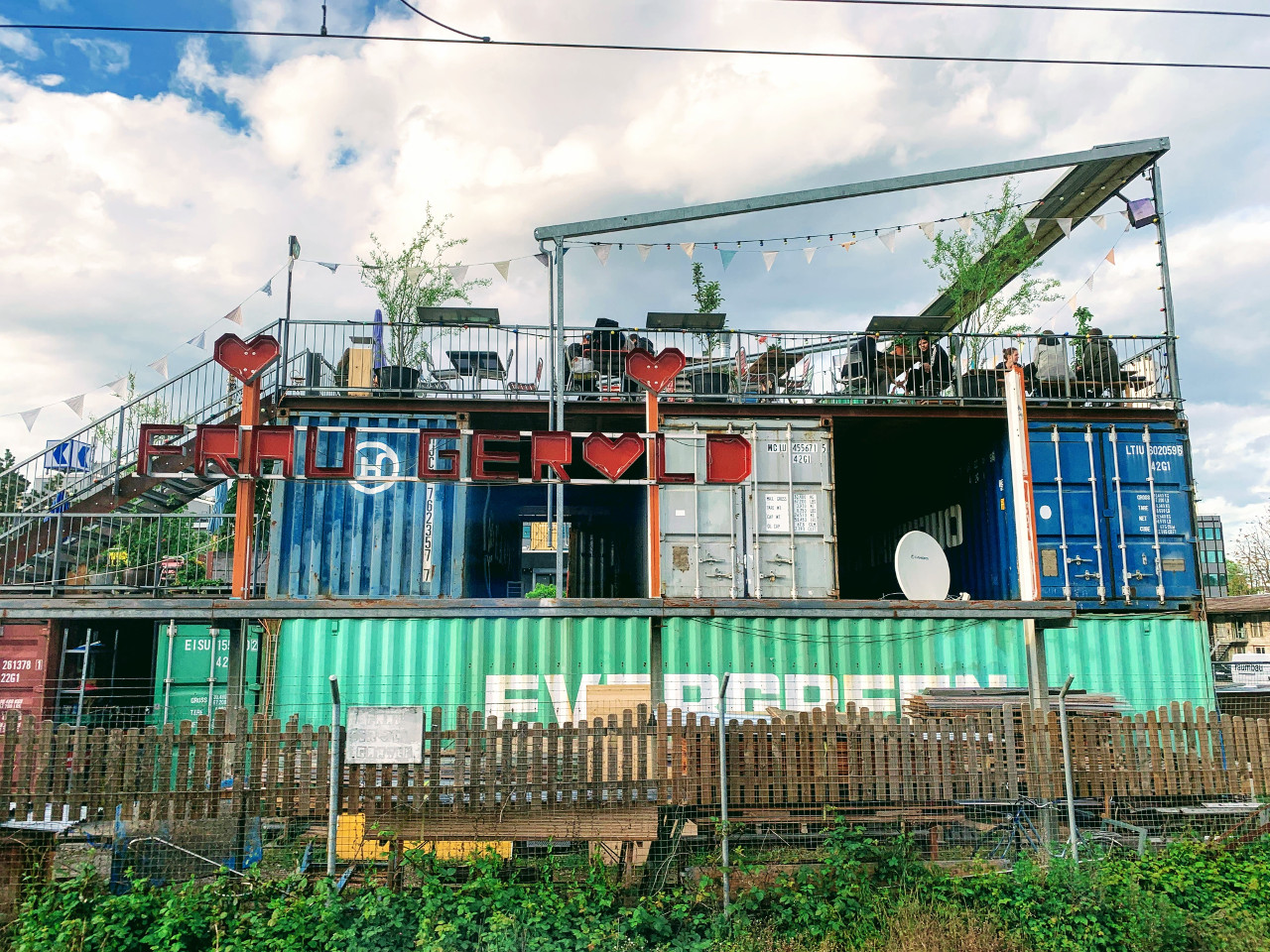 Viadukt
Continuing on around the corner from Freitag is the newly developed Viadukt. It is actually originally a train bridge of sorts, but is now home to a huge variety of shops, cafes and restaurants. There is also a fun kids playground and park behind it if you are here with kids.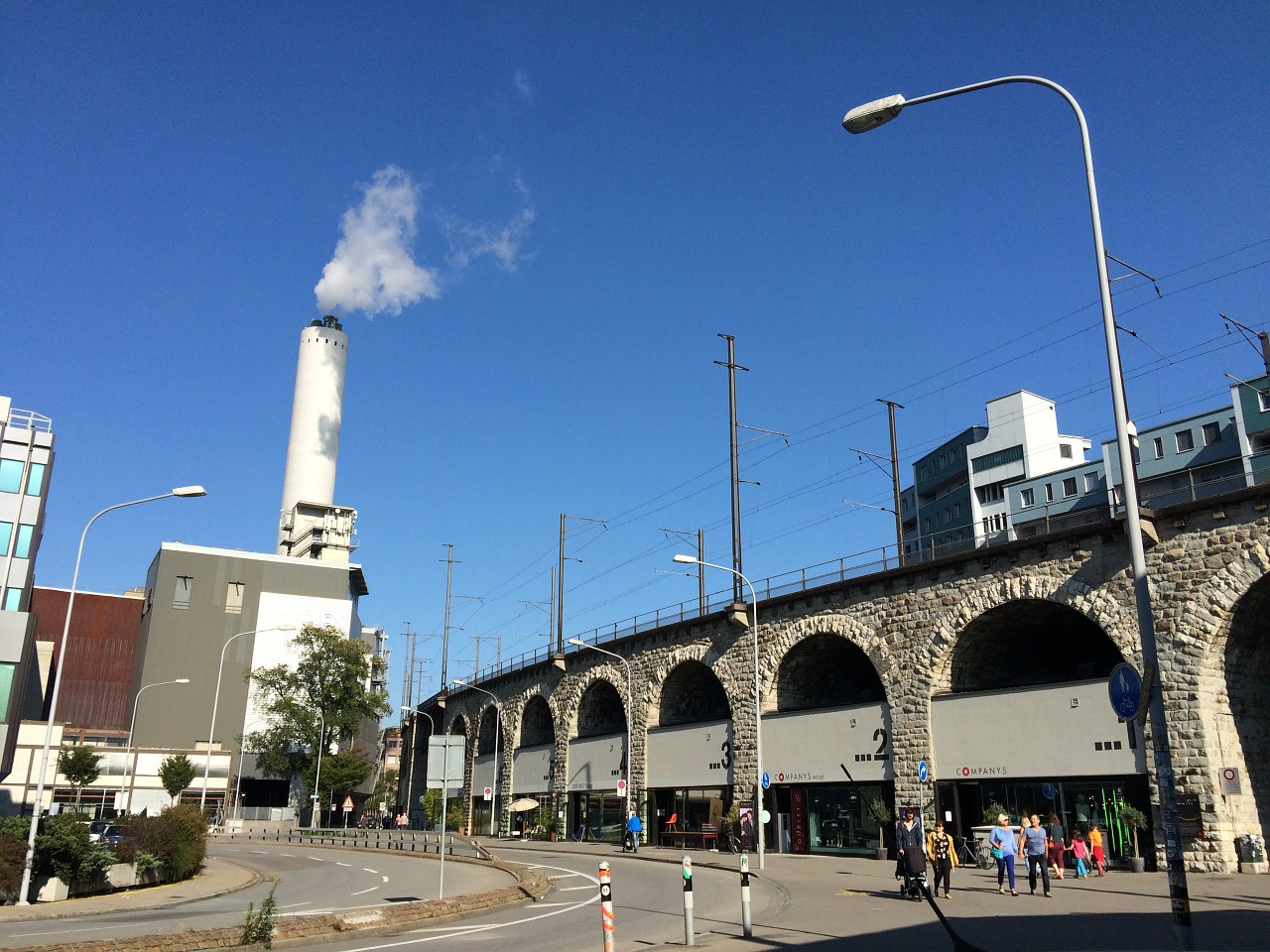 ETH Building
If you are heading up the Polybahn I mentioned back in the beginning, then take an extra 15 minutes to head into the ETH main building as well. It is a stunning and historically protected piece of architecture and also home to Einstein back when he was studying and teaching here in the early 1900s.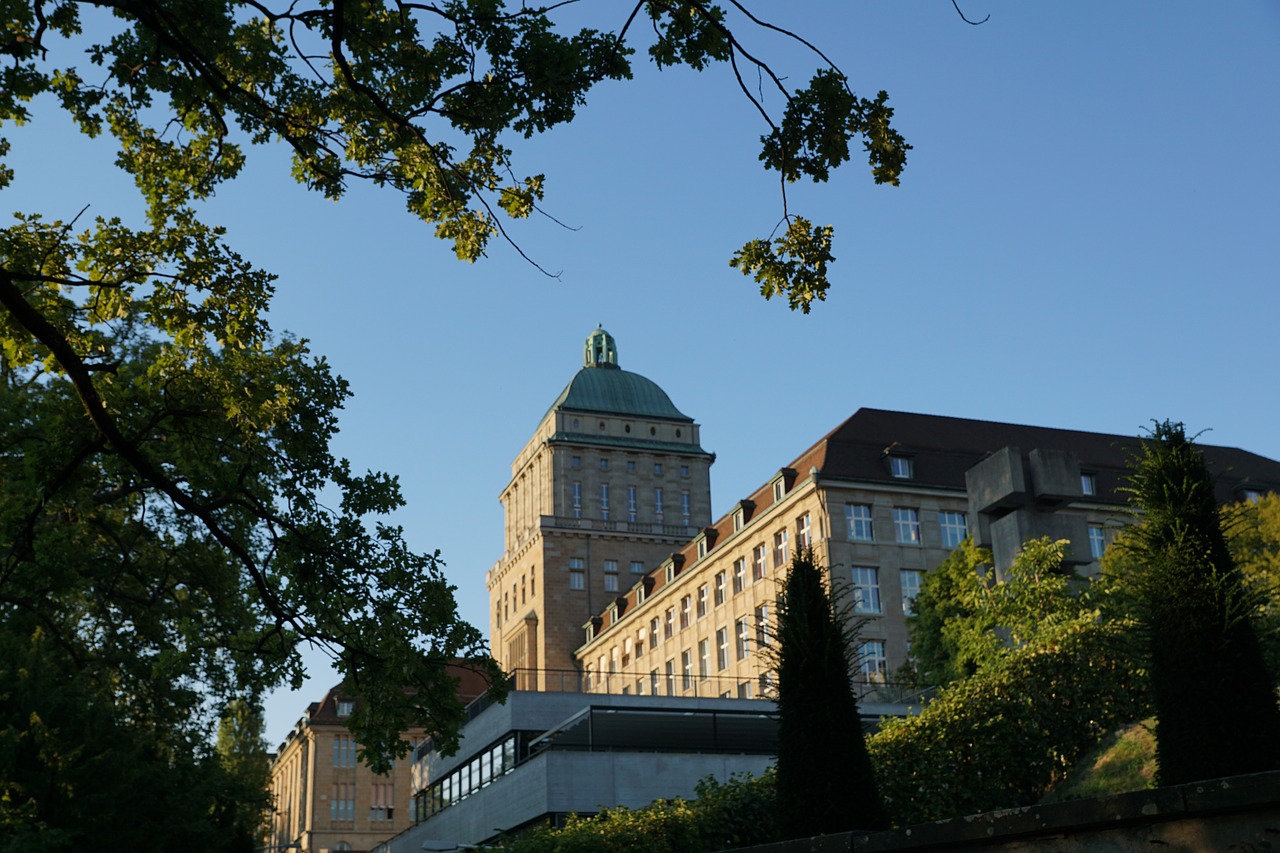 Swiss National Museum
The Swiss National Museum is worth a visit for a variety of reasons but there are two most people don't think about. First, it has a visually spectacular extension to what is already a beautiful castle-like historic structure. So, architecturally, it is definitely worth visiting.
On top of that, behind the muesum is a relaxing park along the Limmat river, which is also just upstream from the Obere Letten, so you can stop here on the way down there.
Day Trips From Zurich
There are far too many places to visit in the area surrounding Zurich to mention here, but I quickly wanted to give you a few highlights. So here are te best places near Zurich to visit.
Einseideln
Einseideln is a small town in a mountain-filled valley above Zurich that also has a beautiful monastery to visit. Definitely one of the best day trips from Zurich.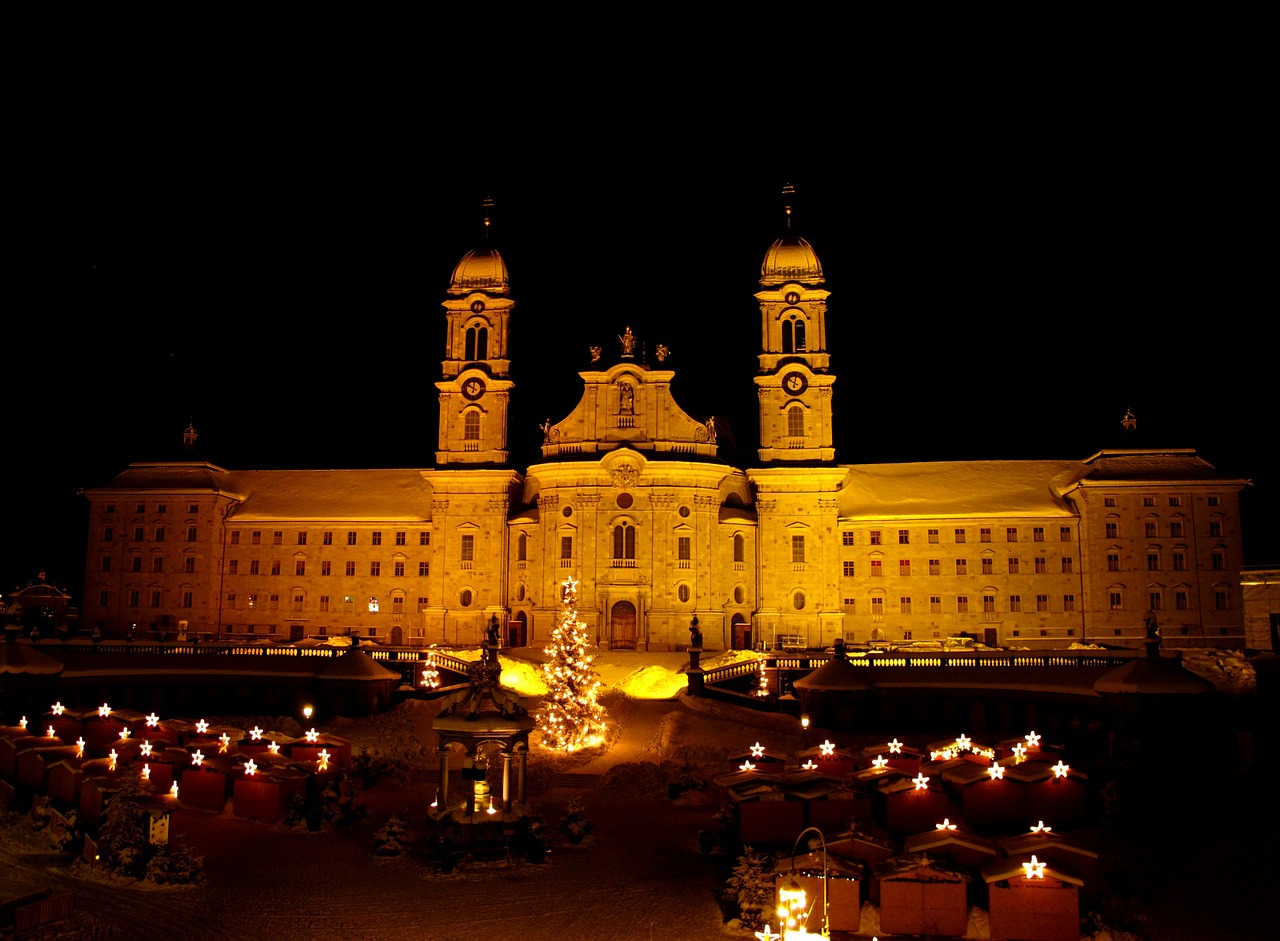 The Greifensee and Pfäffikonsee
The Greifensee and Pfäffikonsee are both lakes that are not too far from Zurich, and great places to relax in summer. These are some of the great summer Zurich day trips as you can swim and stand up paddle on these lakes, and also inline-skate or cycle around the Greifensee.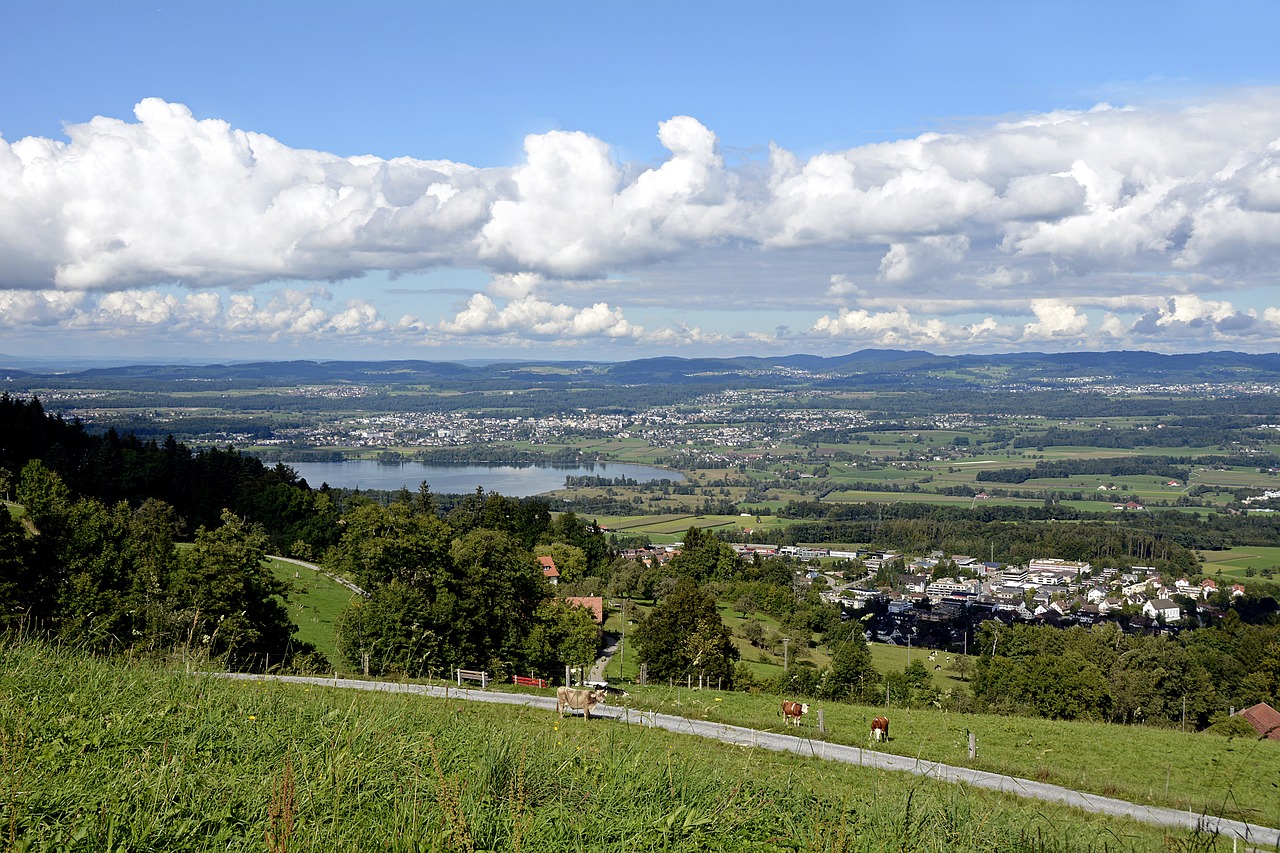 Things to do in the east side of Zurich
On the east side of Zurich is a huge swathe of forest with dozens of trails and viewpoints including the Züriberg and Pfannenstiel. Or alternatively, you can just take the cable train up to the stunning hotel Dolder Grand, and maybe spot a celebrity or two!
READ MORE: Insider's guide to Zurich with the best attractions, food, accommodation, and more
About the author
Roger is a mad traveler and lover of the outdoors. Originally from Australia, he is now living in Switzerland where he spends most of his time traveling, blogging, hiking, or mountain biking. You can find him online blogging about Switzerland or on Twitter.