As the third largest metropolis in the Sunshine State, Tampa has plenty of activities for adventurous and curious individuals alike. The warm climate brings waves of people year round, but if you stay (or live) in Tampa for a few days, you soon realize it's imperative to have a rainy day backup plan. Check out these nine indoor activities in Tampa, and you're sure to have a blast!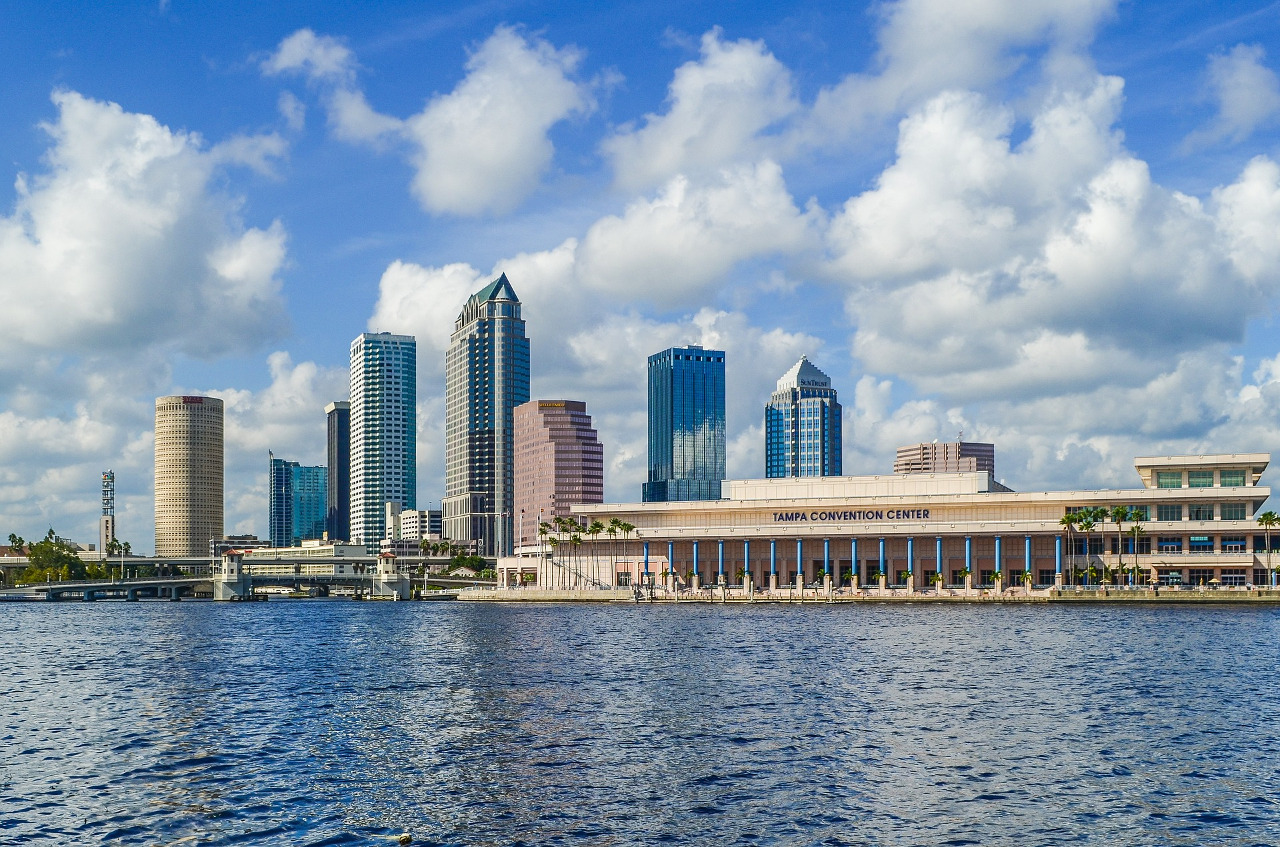 What to do in Tampa when it rains
Here are the best rainy day activities in Tampa:
Tampa Museum of Art
The Tampa Museum of Art is a crossroads of the past and present, with marvelous paintings, sculptures, and installations of contemporary artists and ancient Mediterranean rarities. You can experience the inspiration and the far ends of human imagination any time the museum's doors are open, and they have various social events year around so be sure to look at the calendar and make the most out of tour visit. It's definitely one of the best things to do in Tampa on a rainy day.
iFLY Tampa – Indoor Skydiving
If you love your adrenaline rush, then you can't beat skydiving! At this indoor facility, you'll feel right at home and avoid any of the risks that come along with flying in harsh weather conditions. Skydiving during a thunderstorm sounds great but let's save that for movies.
This is also an excellent way for beginners to test out the dynamics and see if they do want to try skydiving out of a plane in the near future. You might find that this is your new all-time favorite hobby so make sure to try it out!
Vertical Ventures – Rock Climbing
Another high-energy activity that gives you more control of your pace is indoor rock-climbing. It's highly adjustable for first-timers and seasoned experts, so you can take it easy or really push yourself while enjoying time with friends or on your own.
Not only is it an excellent full-body workout, but it's also a great date idea. Make it more interesting and see who can climb the fastest; the loser has to buy the drinks after!
Painting With A Twist
Still wondering what to do in Tampa when it's raining? Painting and wine are 2 of the oldest staples of civilization. They pair perfectly, and at Painting With A Twist you can enjoy both.
You can reserve various blocks of time and they accommodate children (and you can paint your pet as well!), plus it's BYOB as long as it's not hard alcohol. Snacks are welcome too, but most importantly, bring your imagination and leave with a special piece of art that you created yourself.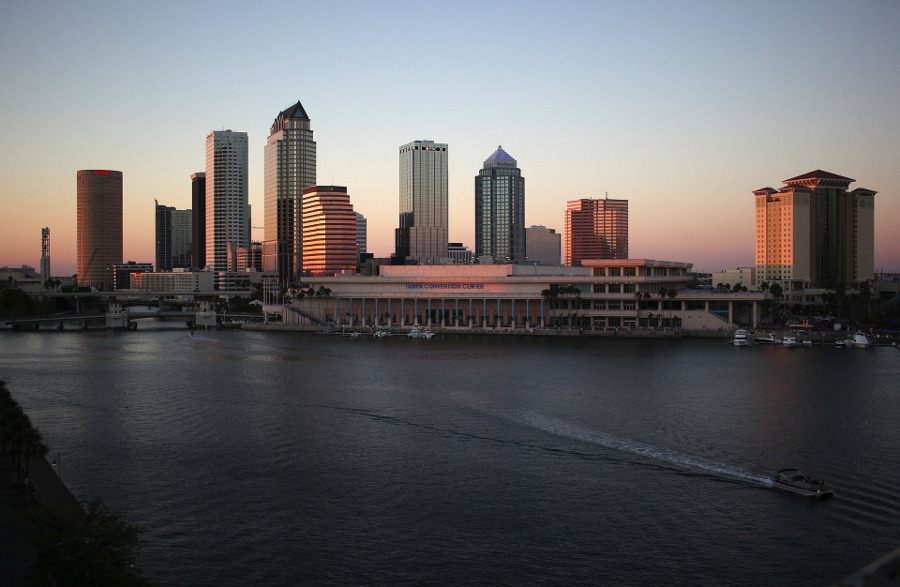 CinéBistro
Film lovers rejoice – at Cinnebistro you can take your Movie Night experience to the greatest heights with luxury for all 5 senses. Here, you can enjoy a full bar before the movie screening, sit in huge, comfy seats in the theater where you can order full meals and more beverages, and crystal-clear audio and video quality.
You will feel like an A-lister at Cinnebistro, and you can also order classic favorites like popcorn and other snacks if you're feeling nostalgic.
Looking for more USA destinations and inspiration? Read these USA travel articles and discover more places to visit!
Oxford Exchange
This is where the historic elegance of London meets the small Mom and Pop energy of America's past. Community and conversation are the backbone of this multi-faceted property which features a high-end restaurant, private event space, a members-only creative area, and bookstore.
Networkers and entrepreneurs will find a ton of potential for growth here and visitors can enjoy remarkable cuisine and unique items to bring home with them.
Tampa Bay Ice – Ice Skating
There are some activities that always have a magical, nostalgic feeling to them – ice skating is certainly one of them. Perhaps it's because it's closely tied to the winter holiday season.
Fortunately, you can experience this joy at any time of the year. Here you can find beginner lessons, learn figure skating, and join youth or adult ice hockey leagues.
Cigar City Brewing
No list is complete without a top-notch brewery, right? Look no further than Cigar City Brewing, known for bringing innovative beers with a reputation for high quality since 2009.
With their staples like Cubano Espresso Brown Ale and their mole-inspired Hunahphu's Imperial Stout, plus tons of other award-winning styles, you're guaranteed to have your mouth watering as soon as you step inside and take a look at their menu.
Tampa Bay Rum Company
Sometimes you need something a bit stronger on the rainy days. Tampa Bay Rum Co., home of Gaspar's Rum, receives you with open arms. Named after the legendary pirate Jose Gaspar, their blends of high-grade sugar cane and molasses stay true to the Carribean spirit of rum while representing Tampa with pride. Although their doors opened in 2018, they are a strong force in the local distillery scene.