Milwaukee is a great destination for a romantic trip. The birthplace of Harley Davidson Motor Company, the city has something to offer to all types of couples. Choose a conveniently located IHG Milwaukee hotel near numerous attractions and discover the top romantic things to do while in Milwaukee below.
Go to the SafeHouse
Enter a world of spies, mystery, and fun! The SafeHouse is both a tradition and a landmark of the city. It has a daytime mission and a nightlife one. Pass a fun test to discover the password that will make Control let you in, and then have the time of your life. Many elements, including an electric chair and sliding bookcases, will take you by surprise.
Visit a Museum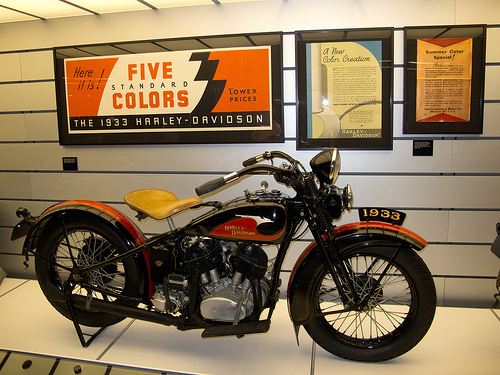 Image via Flickr by Ed Bierman
Located at 400 West Canal Street and easily accessible if you take the bus, the Harley-Davidson Museum is a must visit in Milwaukee. The official website states that a visit here is, in fact, a "walk through the history of America." Opened in 2007, the museum documents the past 100+ years and shows how motorcycles were used over the years. There are numerous motorcycles exhibited that will lure you in an instant. The museum is a fantastic place to visit with your significant other, even for those who aren't motorcycle fans.
Milwaukee Art Museum, Milwaukee Public Museum, Discovery World, and Mitchell Gallery of Flight are other excellent places to visit.
Enjoy a Comedy Show
They say that laughter is the best medicine, so why not have some fun late in the evening while in Milwaukee? Enjoy an open mike night at Milwaukee's Comedy Cafe or a Pat McCurdy Show. You can also go to ComedySportz for "improv comedy for everyone."
Take a Brewery or a Distillery Tour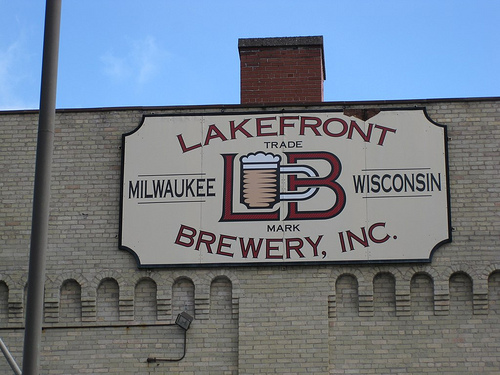 Image via Flickr by Linda N.
Do you like boat trips and brewery tours? In this case, you'll love the brewery boat tour you can take in Milwaukee. Combining splendid waterfront activities with beer sampling, the tours offered by Riverwalk Boat Tours aboard "The Brew City Queen II" or the "Milwaukee Maiden" will take you to visit The Milwaukee Ale House, the Lakefront Brewery, and the Rock Bottom Brewery. They have four tours, each starting in a different place, so book your tour in advance and get all the relevant details then.
If you'd prefer a distillery tour, go to Great Lakes Distillery at 616 W Virginia Street on a Friday evening and learn more about how each liquor is produced. You'll also get to sample those liquors.
Go to the Tropics at Mitchell Park Horticultural Conservatory, "The Domes"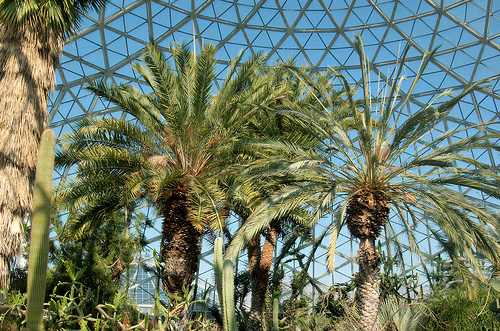 Image via Flickr by mbaylor
Palm trees, secluded paths, a comfortable temperature — all the perfect ingredients for a romantic walk await you at The Domes. Mitchell Park Horticultural Conservatory, "The Domes," at 524 S. Layton Boulevard is easily accessible by bus. Simply take lines Bus – 27, Bus – BLU, or Bus – PUR.
Use these date ideas for Milwaukee to create the perfect romantic itinerary and enjoy an unforgettable trip in this city.