Traveling the west coast on a road trip can take you all the way from the lush rainforest and wild beaches of Washington state to the sun-soaked stretches of sand in San Diego, a 1,375-mile drive that's one of the world's most spectacularly scenic.
Of course, many start this adventure from the Seattle, which also offers incredible scenery, all sorts of outdoor adventure, entertainment and cultural attractions too – in fact, if you're looking for a new place to call home, you might want to swing by and check out the Bellevue houses for sale first, with some especially impressive options on the east side of Lake Washington, which divides the two cities.
Once you're ready to begin, travel west, hitting Highway 101 which runs through breathtaking Olympic National Park until reaching the coast where you'll make your first stop.
Where to Stop on Your West Coast Road Trip
Ruby Beach, Washington
The crown jewel of Olympic National Park, Ruby Beach offers lots of great photo-ops with driftwood scattered across the sands and sea stacks rising from the Pacific.
Watch for the large colonies of nesting birds like tufted puffins and common murres.
Long Beach, Washington
Continue south on Highway 101 to Long Beach, home to the self-proclaimed "World's Longest Beach." Technically, that's not true, it's actually the longest beach in the world on a peninsula, stretching for 28 miles along the southwest coast.
But it does offer plenty of room for all and lots of activities on the sand, most famously kite flying, along with a World Kite Museum and Hall of Fame to explore. There are also carnival rides, a carousel, bumper cars and games in town throughout the year.
Astoria, Oregon
After crossing the longest continuous truss bridge in North America, the Astoria-Megler Bridge, into Oregon, you'll want to stop in this picturesque town.
Rich in tradition and historical architecture with many magnificent Victorian-era buildings, set along the Columbia River.
Visit the Astoria Column for panoramic views of the city as well, the river, Pacific Ocean and snow-covered volcanoes in the Cascade range.
The Prettiest Oregon Coast Towns
There are many pretty towns and jaw-dropping views along the Oregon coast from Seaside all the way to Brookings, a 320-mile stretch.
For some of the most impressive scenery and great places to picnic, stop in Cannon Beach, Yaquina Head Lighthouse in Newport, Yachats, the Sea Lion Caves, and Bandon.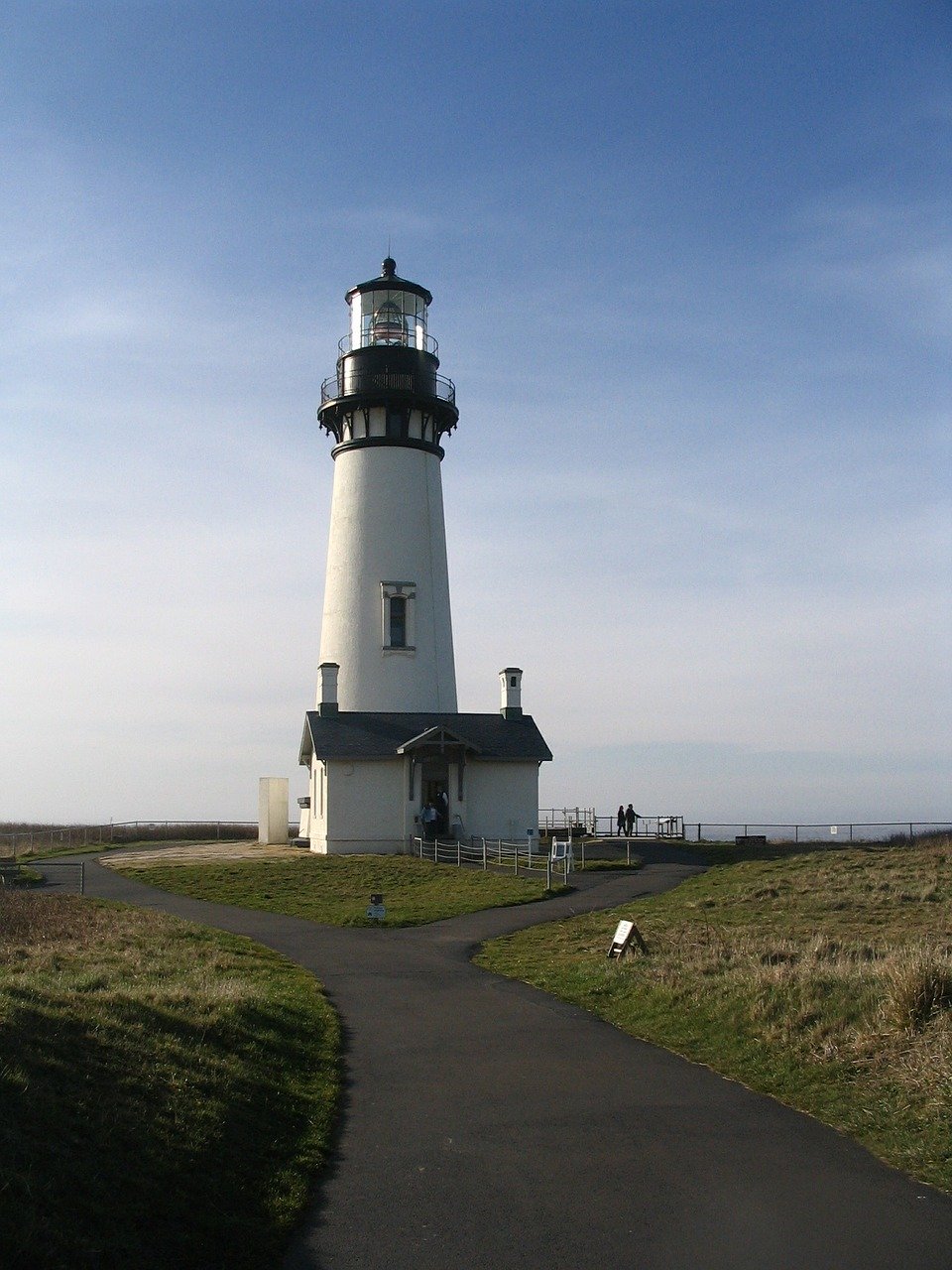 Redwood National and State Parks, California
Soon after crossing into California, just over five miles south of Crescent City, you'll be able to stop to gaze up at remarkable old-growth redwoods, some of the planet's tallest trees – take a drive along the Newton B. Drury Scenic Parkway that winds through ancient redwoods to spot Roosevelt elk that often graze in the prairie.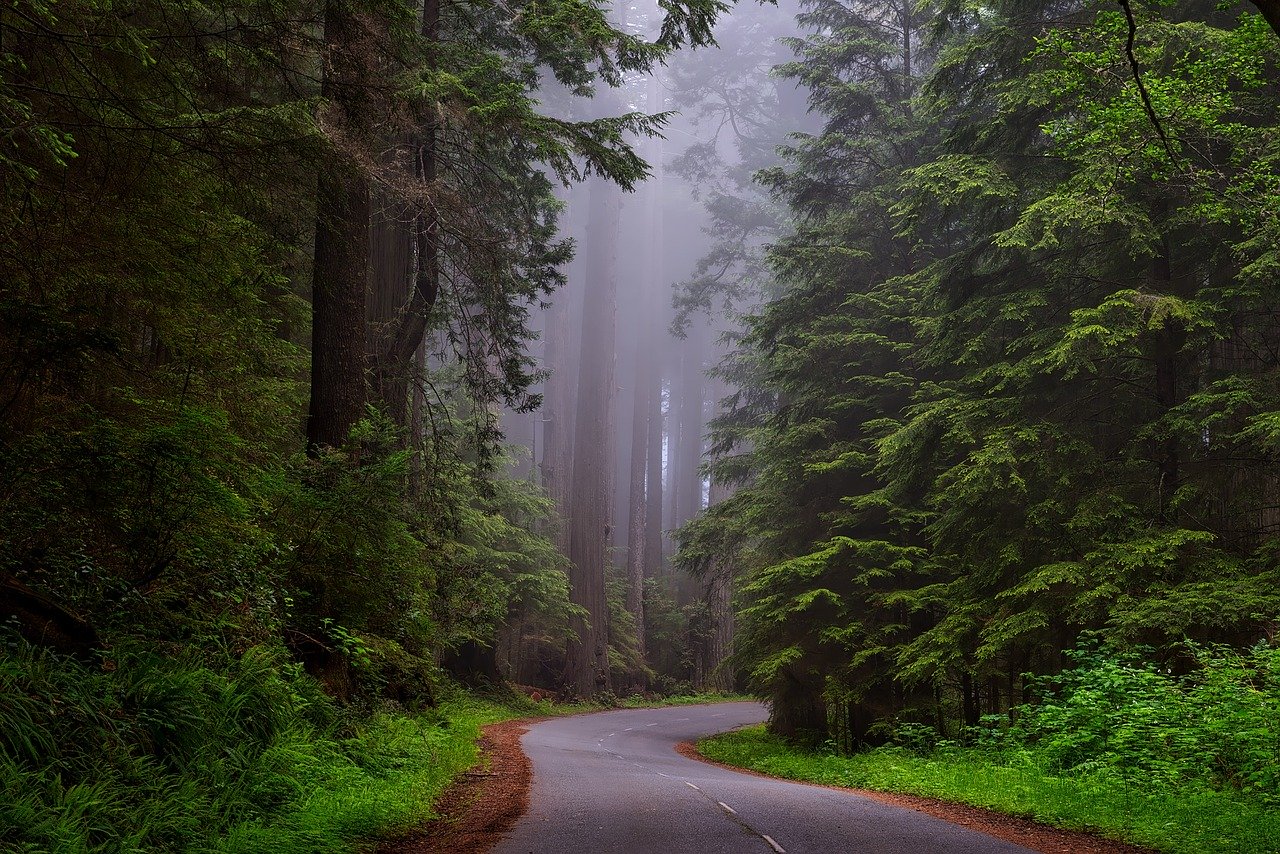 Mendocino, California
The charming coastal town of Mendocino is right along the way and it's one of the few right on the coast of California that's designated as a historical landmark, with lots of Victorian saltbox cottages and spectacular homes, one of which was used as the home of Jessica Fletcher in "Murder, She Wrote."
There are lots of art galleries, cafes, and restaurants with ocean views to enjoy here as well.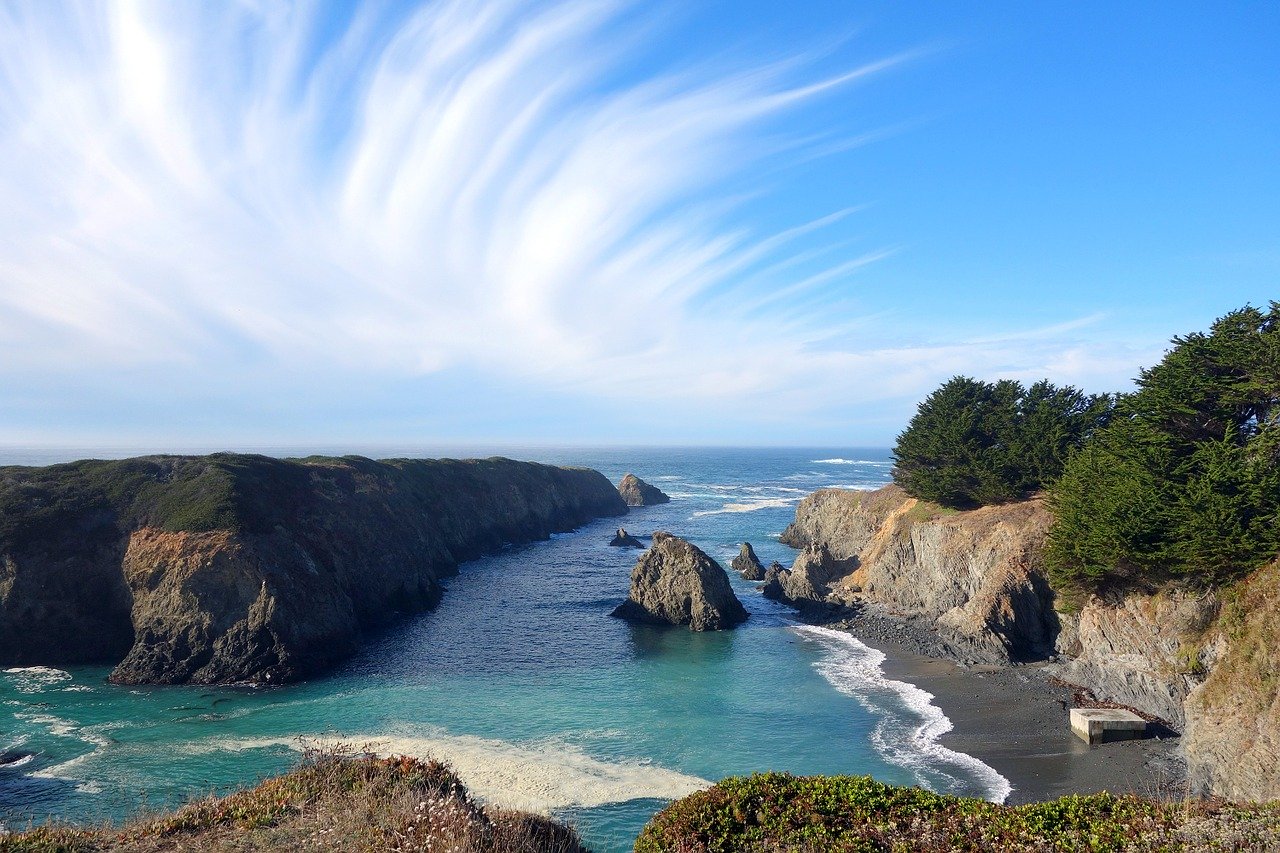 San Francisco, California
Stopping in the Golden Gate City is a must.
Highway 101 will bring you across the iconic bridge and then you can enjoy the many famous attractions like a ride on a cable car or a stroll through Golden Gate Park, which is home to multiple museums like the world-renowned California Academy of Sciences.
Read here the local's guide to San Francisco – a comprehensive article covering everything you need to know before visiting and the best places to check out in SF.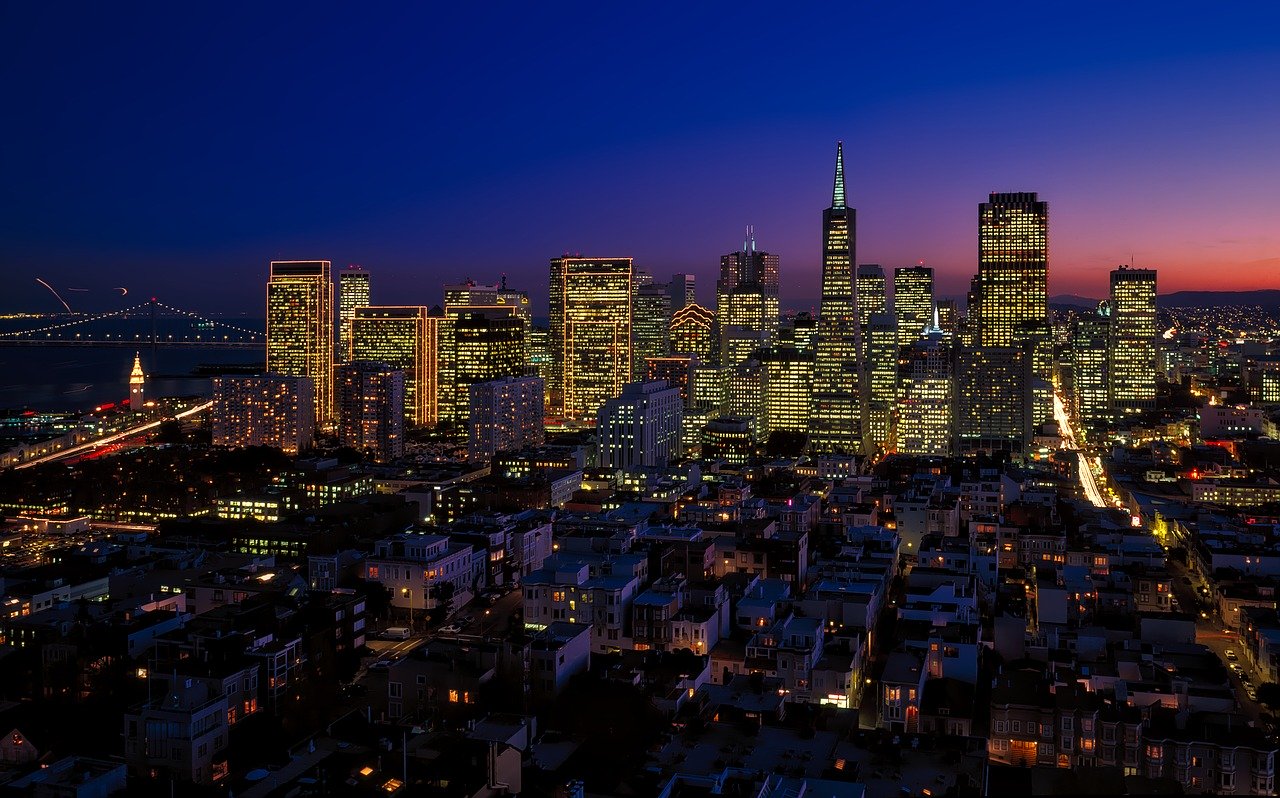 Santa Cruz, California
Stop and enjoy the rides and all the fun at the Santa Cruz Beach Boardwalk, home to the famous Giant Dipper, one of the country's old wooden coasts, here for nearly a century.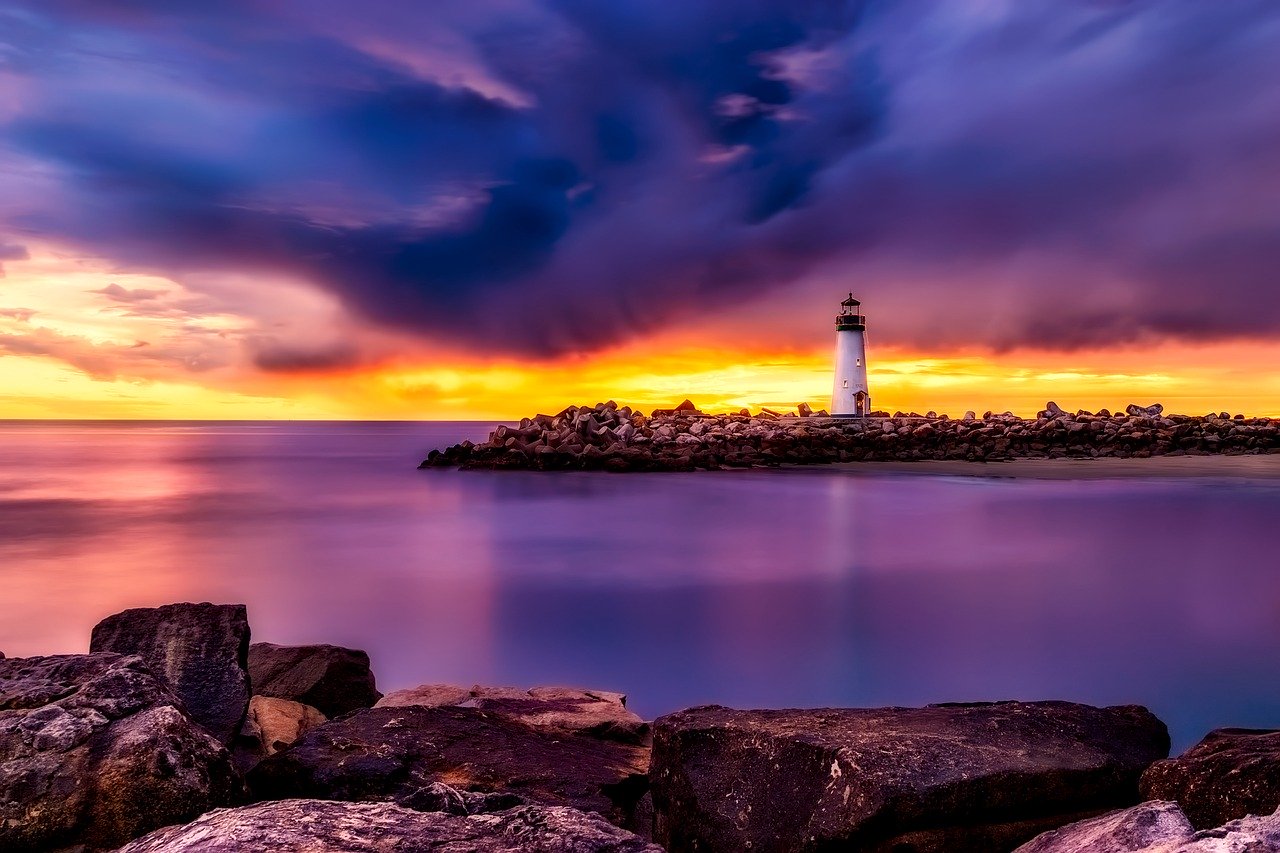 Pfeiffer State Beach, Big Sur, California
The Big Sur coast is one of the most breathtaking stretches, and it's also home to a rare stretch of purple sand at Pfeiffer State Beach, its color is derived from the manganese garnet deposits in the cliffs that surround it.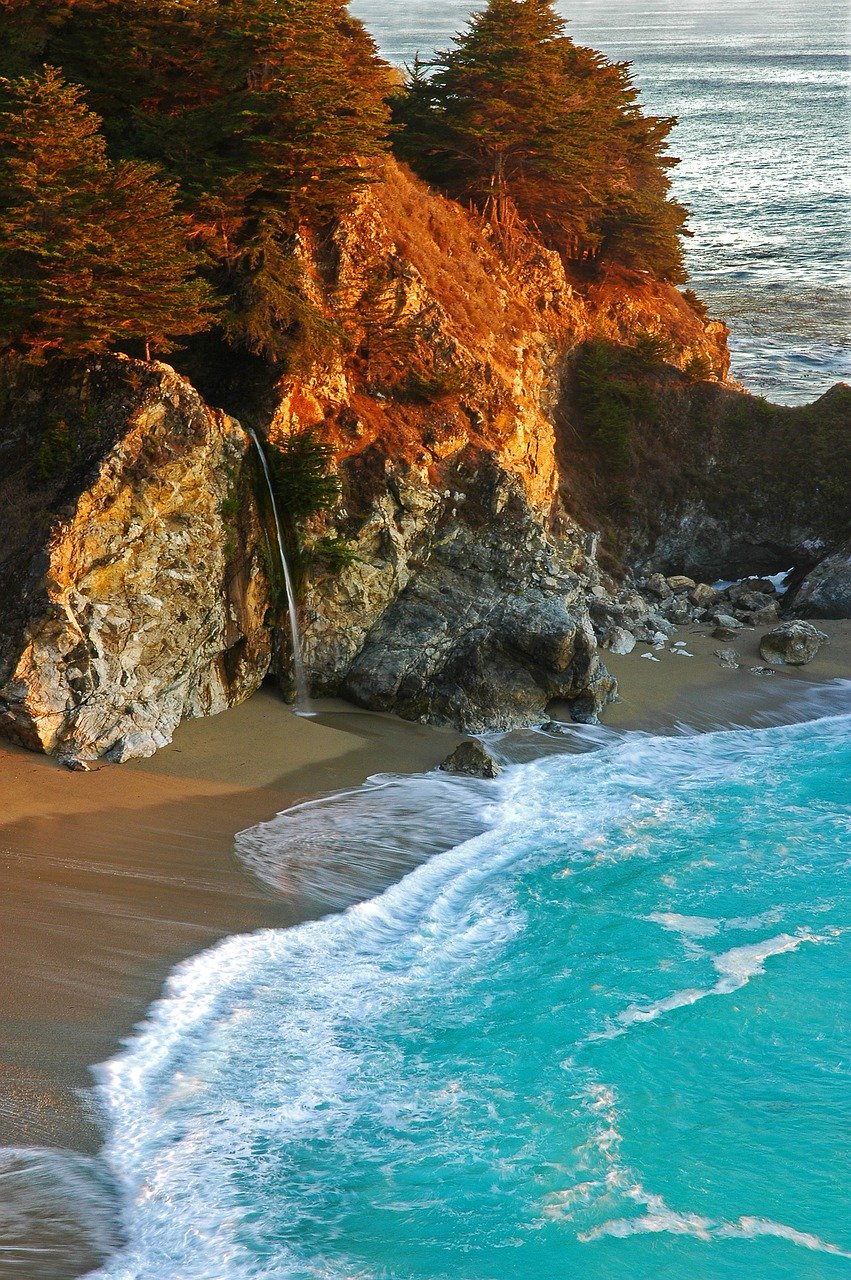 Malibu, California
You might make your final stop before reaching San Diego in the famous beach town of Malibu. Not only are the beaches spectacular, but you might even glimpse a Hollywood star or two by popping into the Malibu Country Mart.
Or, simply enjoy a swim to get refreshed after your long journey.