Planning a trip to Havana, Cuba and wondering what to include on your Havana itinerary? In that case, this comprehensive Havana travel guide will help you plan the perfect Havana trip. Discover the best things to do in Havana, the best time to visit Havana, the best restaurants in Havana, top hotels in Havana and useful travel tips which will help you have the best time in this city!
There are many great attractions in Havana that you can consider visiting on your trip. This ultimate guide to Havana by Talek Nantes from Travels with Talek presents you the famous tourist attractions as well as off the beaten path things to do in Havana, where to eat and stay (even if you travel from the US), and tips. This guide is part of the free travel guides series on this blog.

Ultimate Havana Travel Guide: What to do in Havana Cuba, food, hotels, and tips
The first thing you'll notice when you enter Havana, the 500-year-old capital of Cuba, is that the air has a faint salty smell to it. The city sits on a beautiful deep-water bay ringed by colonial fortresses and a one-mile long seawall facing the deep blue Caribbean.
Havana was once the jewel in the crown of the Spanish Empire. As such, the city was lavished with the rich and prestigious trappings befitting a flagship city. The Baroque architecture is still evident in the colonial buildings that have survived.
Havana can be a little challenging to navigate for the uninitiated so make sure you don't miss a step with this guide of dos and don'ts for your visit to Cuba.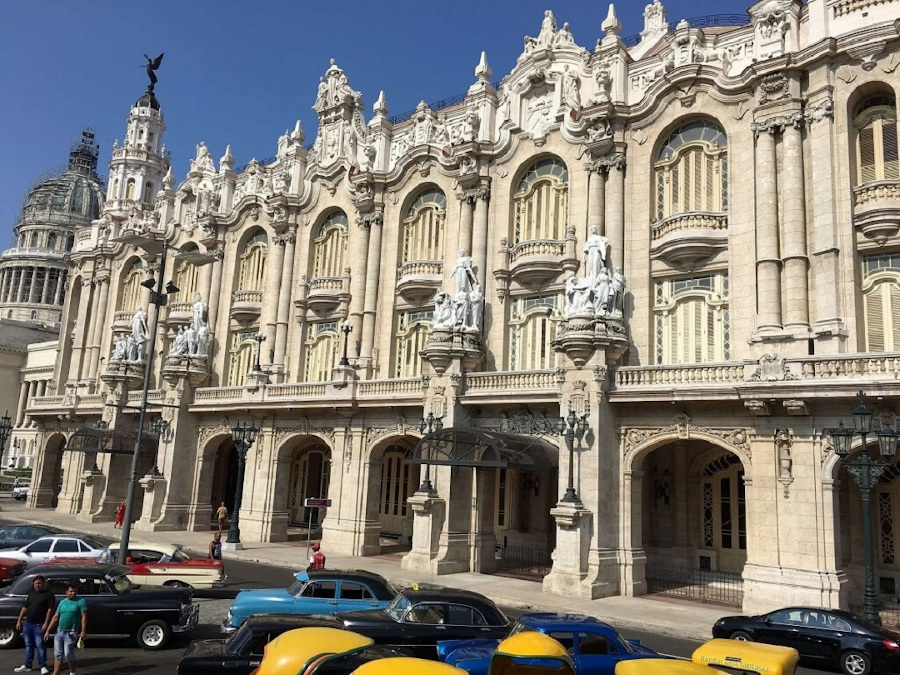 As a tropical city, the parks and central squares are thick with lush, green foliage and colorful flowers and plants.
Daytime in Havana is busy with Chevys and Buicks from the 1950s cruising the narrow streets and wide avenues in front of multicolored colonial buildings.
Nighttime belongs to the Cuban music with the sounds of mellow Latin music wafting from cafes and winding, cobblestone streets.
Best time to visit Havana, Cuba
Havana is hot! In summer, June to September. temperatures average 81F (27c). Winter months average 70f (21) and are the best time to go.
It is warm enough to still enjoy the warm water in the beautiful beaches and cool enough to explore the city and enjoy the light breezes from the ocean.
This is Havana, Cuba's lively, friendly capital city and the beginning of your Cuban adventure.
Included in this Havana travel guide
Best places to see in Havana – famous Havana tourist attractions

Old Havana

Plaza de Armas
Plaza Vieja
Plaza de la Catedral
Plaza de San Francisco

Museums in Havana

Museo Nacional de Bellas Artes (National Museum of Fine Arts)
Museo del Ron Havana Club (Rum Museum)
Museo de la Revolucion (Museum of the Revolution)
Finca Vigia

Take a classic American car tour of Havana
Spend the day at one of Havana's most spectacular beaches
Attend a performance at the recently renovated, spectacularly decorated National Theater
Take a tour of the capitol building
Sample a daiquiri
Explore the massive colonial military forts that surround Havana

Havana off the beaten path – unique things to do in Havana, Cuba

See the religious buildings in Old Havana
Afro-Cuban Santeria – Callejon de Hamel
Fabrica de Arte Cubano
Chinatown
Best restaurants in Havana

Where to stay in Havana
Havana travel tips
Explore Havana: Best things to do in Havana, Cuba
Old Havana needs to be your kickoff spot. This original settlement dating from 1519 is a UNESCO World Heritage site and the major tourist destination.
You can see a lot of Old Havana by walking between its four main squares; Plaza Vieja, Plaza de la Catedral, Plaza de San Francisco, and Plaza de Armas. That stroll will give you the best opportunity to absorb the city's colonial history and culture. If you have more time, you could easily spend days exploring these plazas and the charming streets leading in and out of them.
The four main Old Havana Plazas
Plaza de Armas
This colonial square is full of large, brilliantly colorful bougainvillea trees. In the center of the plaza, there is a garden thick with tropical plants.
This square is where Havana was founded on November 16, 1519. The plaza is home to the Museum of the City of Havana nestled in a renovated colonial mansion, a must-see.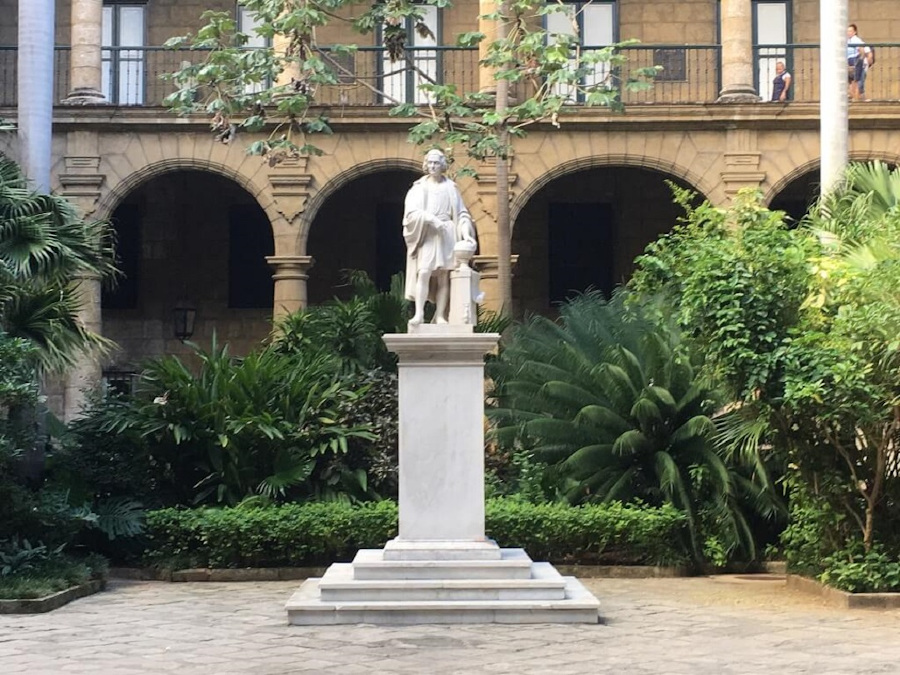 Plaza Vieja
This broad, sunny square used to be a slave market. It has been recently renovated and turned into a wide plaza with open-air restaurants, cute little shops, and a craft brewery. The plaza houses permanent art exhibits and temporary exhibits are staged periodically.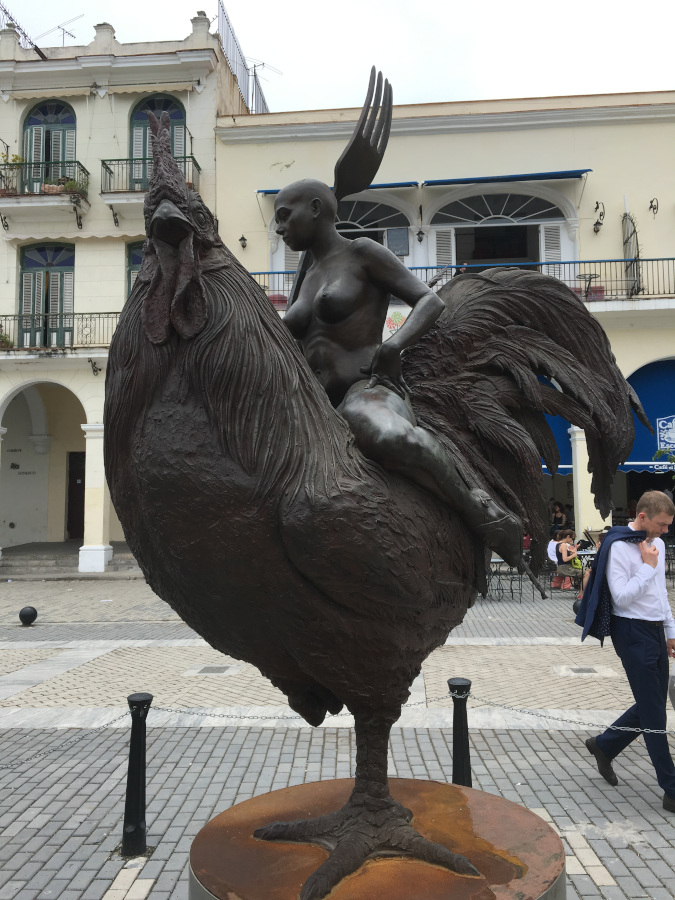 Plaza de la Catedral
The magnificent, Baroque Catedral de La Habana (Havana's cathedral), completed in 1777, sits on the north side of the plaza. This wonderful cobblestone plaza is ringed by arched colonial buildings. Many of these structures have been converted into art galleries, museums, restaurants, and shops. This is a great spot for photo opportunities.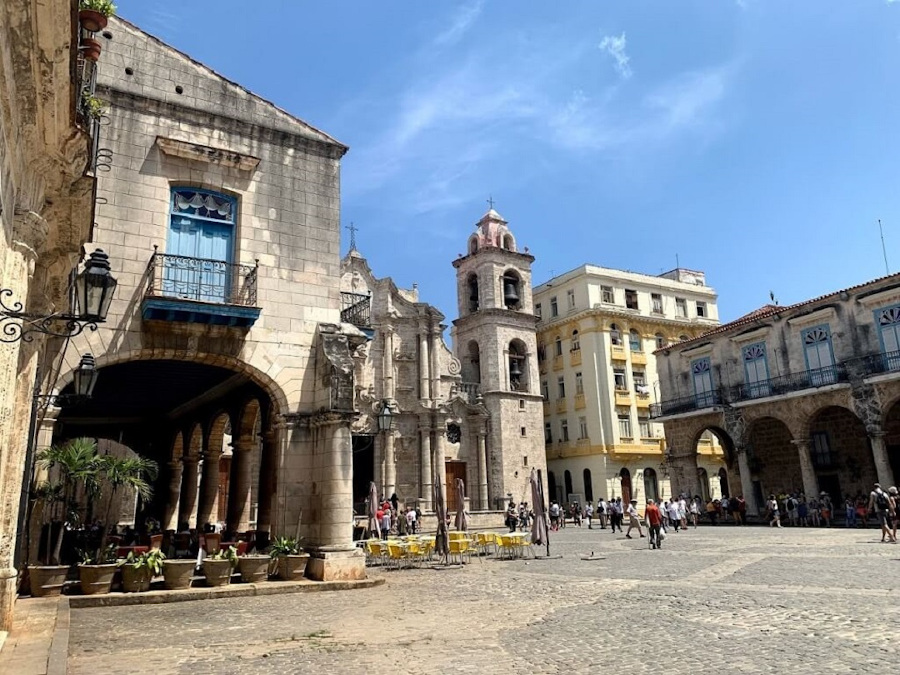 Plaza de San Francisco
This is in one of the oldest parts of Havana near the port of Havana. This wide plaza has a beautiful marble fountain at its center. It also houses one of the city's oldest churches, the Church of San Francisco, and upscale hotels and restaurants.
The plaza is so beautiful it is where Cubans go to get their photos taken for weddings, Sweet 15 celebrations – in Cuba, it's Sweet 15, not 16 – and other family events.
If you want to make sure you take the best path to visit Old Havana and the four plazas, take the Old Havana self-guided walking tour.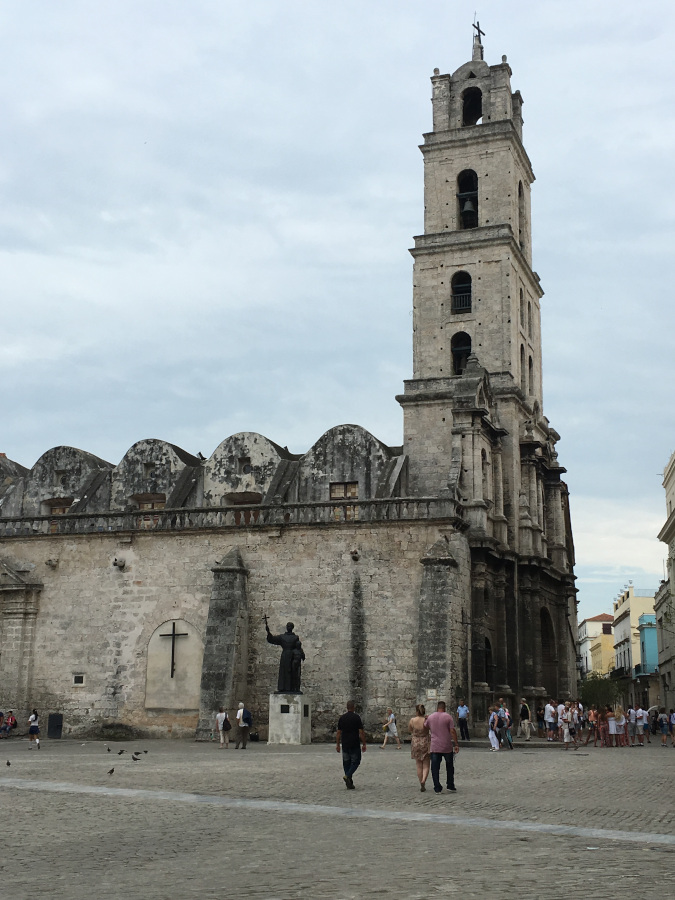 If you are a museum lover, you're in luck in Havana. The city houses a treasure trove of all kinds of museums from the best of fine arts to quirky, unusual exhibits.
Museums in Havana
Museo Nacional de Bellas Artes (National Museum of Fine Arts)
Museo Nacional de Bellas Artes (National Museum of Fine Arts) is Havana's finest museum with extensive and diverse collections. It's actually two separate museums, one dedicated to Cuban Arts (the Palacio de Bellas Artes) and the other dedicated to Universal Arts in the International Gallery. The National Museum of Fine Arts of Havana displays exhibits spanning the colonial era up through contemporary art by world-renowned artists.
Museo del Ron Havana Club (Rum Museum)
Rum played a critical part in Cuba's history and an even more important part in the island's present-day economy so it's no surprise there would be a museum dedicated to rum.
This museum tells the story of everything to do with rum particularly its history and manufacturing process. The museum is housed in an 18th-century palace and the guides do a great job of explaining everything. And the best part? …they give free samples!
Museo de la Revolucion (Museum of the Revolution)
This massive, elaborately decorated structure was inaugurated in 1920 as the Presidential Palace. It has been the Museum of the Revolution since 1959. Most of the exhibits are related to the history of the Cuban Revolution. There are also a few exhibits devoted to pre-revolutionary Cuba, including the 1895-1898 War of Independence.
Finca Vigia
Ernest Hemingway had a love affair with Cuba and the feeling was certainly reciprocated. Finca Vigia was his home on the outskirts of Havana with a fantastic view. Hemingway lived here from 1939 to 1960. It was here that he wrote his classic, The Old Man and the Sea. It is certainly worth a visit to this interesting museum.
Other cool, can't-miss activities in Havana include:
Take a classic American car tour of Havana. At 40 CUC an hour, you can tour the most interesting points of the city in a classic convertible. You can pick your favorite car from the line at Havana's Central Park.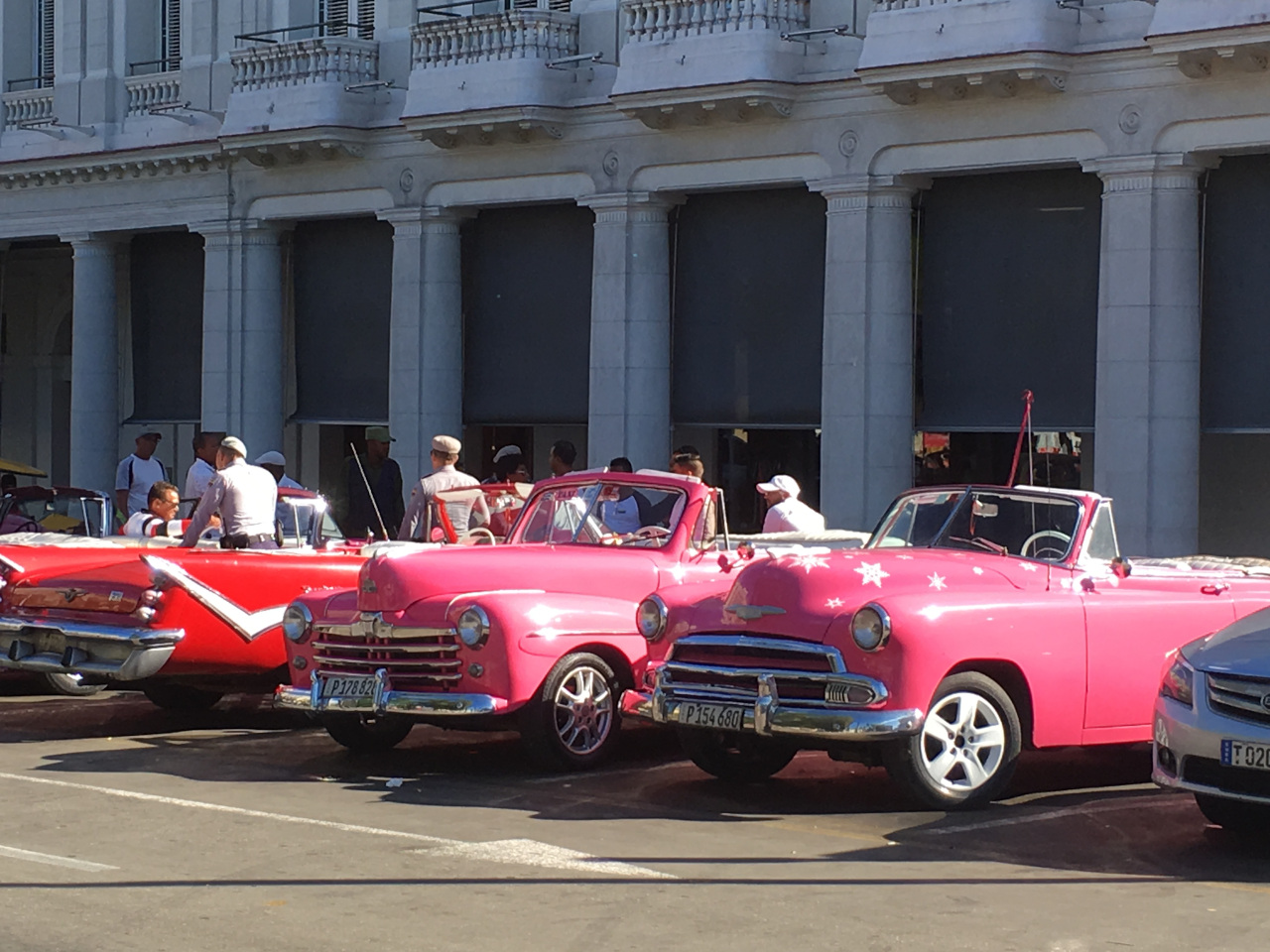 Spend the day at one of Havana's most spectacular beaches. Take the bus in front of the National Theater in Central Park, pay 5 CUC for a round trip and get off at Tropicoco. The beach is right there.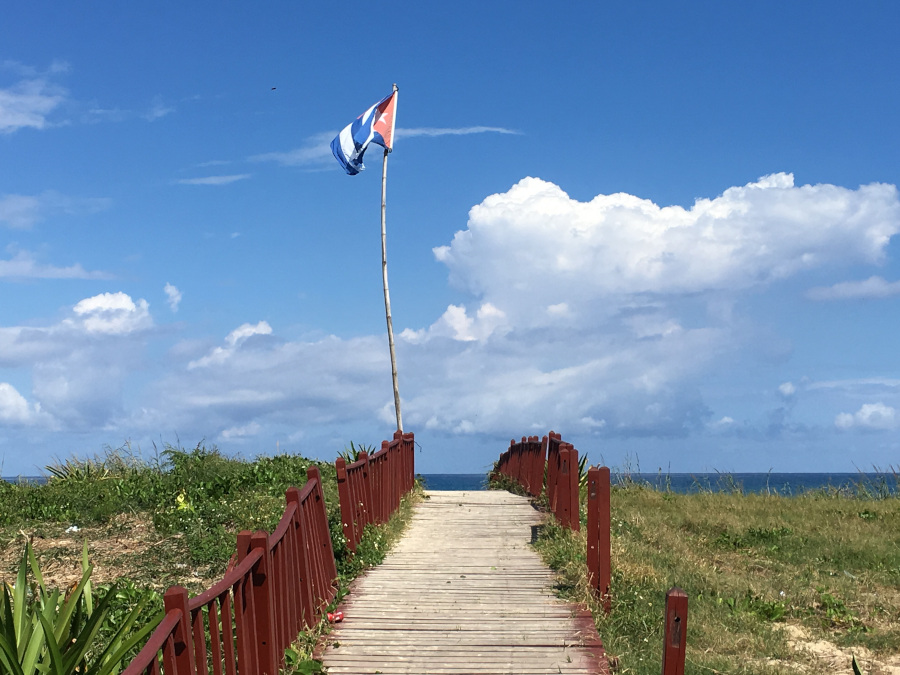 Attend a performance at the recently renovated, spectacularly decorated National Theater.
Take a tour of the capitol building. After a several-year renovation project, the structure appears brand new. The tour costs 10 CUC and is quite comprehensive.
Sample a daiquiri at the Floridita bar and a mojito at the Bodeguita del Medio, the bars that made them famous.
Explore the massive colonial military forts that surround Havana.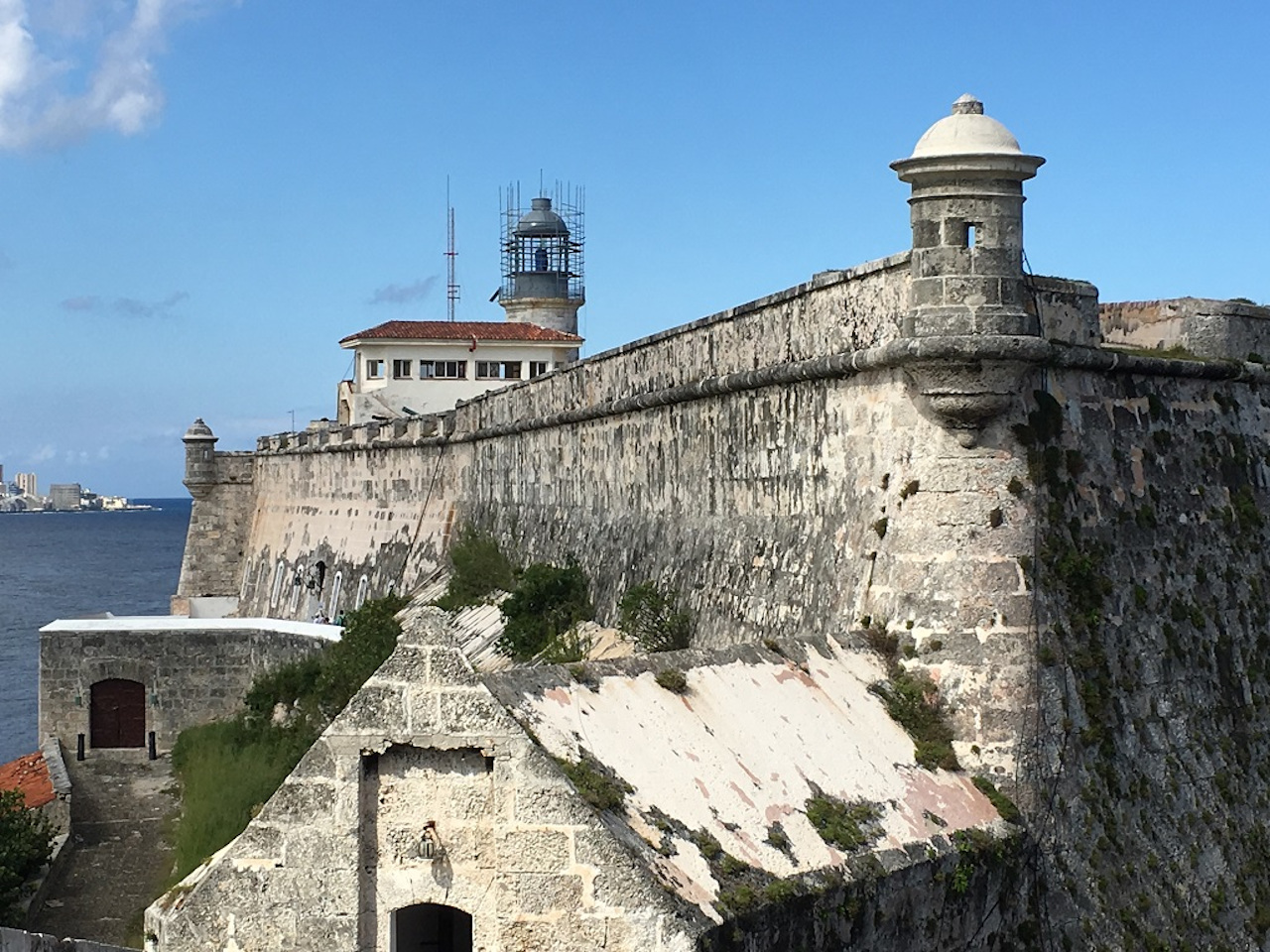 Havana Off the Beaten Path
Some of the most interesting off-the-beaten-track things to see in Havana are the religious buildings that you don't expect to find in Old Havana. Examples include a new mosque, a spectacular Russian Orthodox church, and a Buddhist Temple. There are also synagogues and other denomination temples and churches.
Another important religion in Cuba is the Afro-Cuban Santeria brought over from Africa by the enslaved Africans. Every Sunday at 12 there is a Santeria performance at a place called "Callejon de Hamel" in the Centro Habana neighborhood.
It is worth visiting the Callejon not only to see the performances but to also peruse the art exhibits explaining Santeria. If you are lucky you can visit artists at work!
By far the best off-the-beaten-path venue to visit in Havana is the amazing "Fabrica de Arte Cubano" or Cuban Art Factory, FAC for short.
This is a combination museum, food court, art exhibit, theatre, night club and much more. The brainchild of a Cuban artistic family, this place is always full. It is located in a renovated cooking oil factory with many large rooms across multiple floors.
You can spend hours wandering from a poetry reading to a dance performance to an art exhibit to a play and finish off the night at the rooftop terrace restaurant serenaded by the local musicians. How cool is that?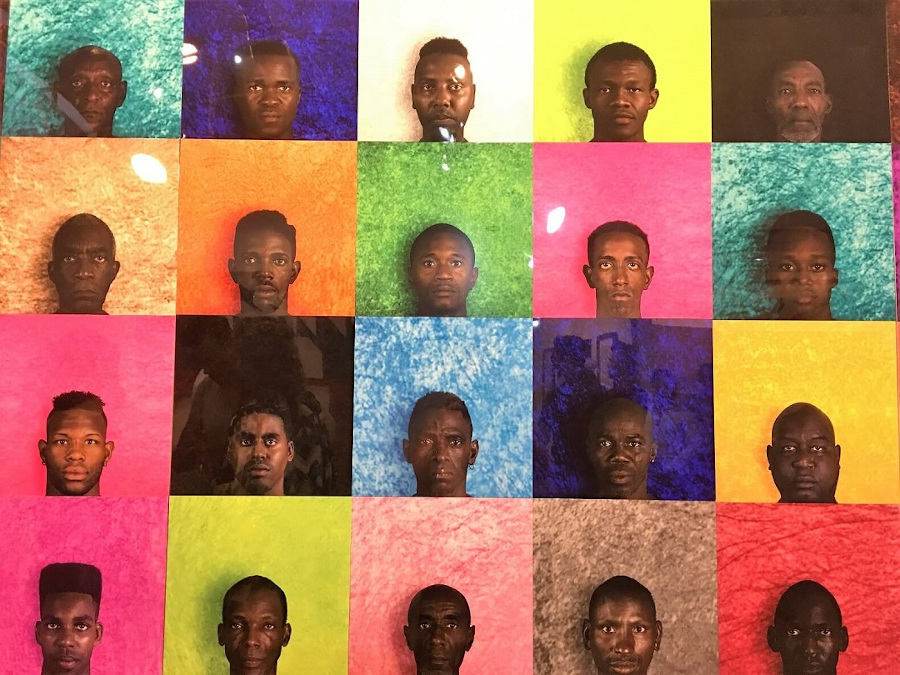 The FAC opens at 8 pm but you need to get online at least by 7 PM to ensure you get it. There is nothing quite like the FAC anywhere in the world.
Once the largest and most vibrant Chinatown in Latin America, Havana's Chinatown is making a comeback and is worth a visit.
Best restaurants in Havana
Havana restaurants sometimes get a bad rap when it comes to variety and service. But the restaurant scene in Cuba's fascinating capital is changing fast. The fact is that you can now get some pretty interesting and innovative meals throughout the city.
Some of my favorite restaurants in Havana include:
San Cristobal is on a side street in the Centro Habana neighborhood. This is where President Obama had lunch when he visited Havana and his portrait is prominently displayed. San Cristobal was originally established in the owner's turn-of-the-century residence.
The decorations are eclectic and include a Santeria (local Afro-Cuban religion) altar. In one corner sits a portrait of Obama. The glass he drank from is enshrined under a glass dome. The menu is traditional Cuban with an innovative twist.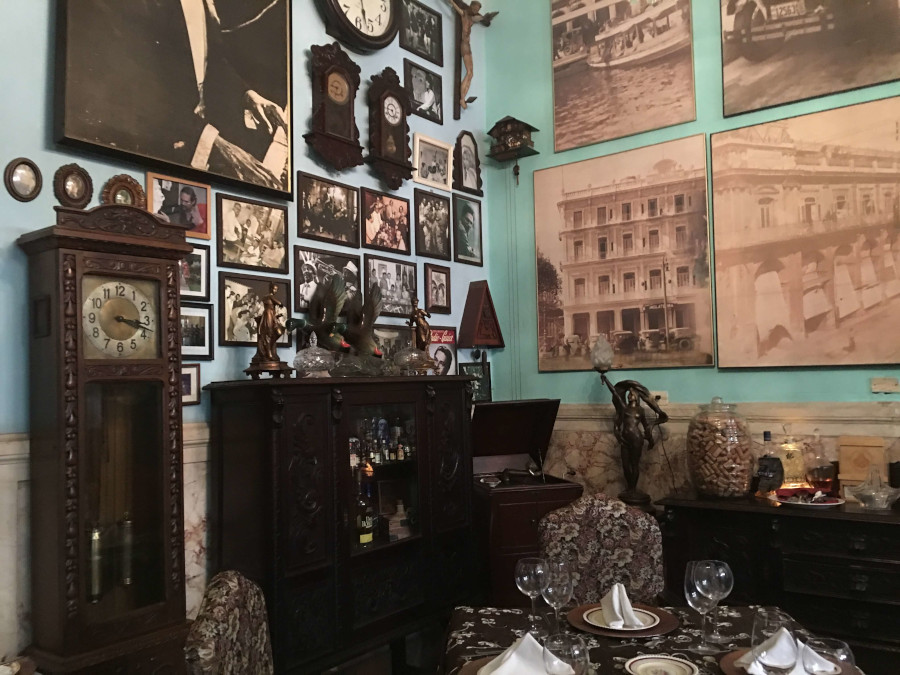 La Guarida is fun and fabulous. What really put this restaurant on the map was that this is where Cuba's most famous film, "Strawberries and Chocolate", was filmed.
The entrance looks like it hasn't seen a paintbrush in decades. That's part of the charm. You go inside, through an apartment complex where residents are hanging laundry, and up a rickety spiral staircase. But don't be fooled by the outside appearance! The food is fantastic.
Doña Eutemia was voted one of the best 100 restaurants in the world by Newsweek and with good reason. The food is THAT good. The restaurant is on a side street off the Plaza de la Catedral. I don't know which is better, the food or the location – so this is definitely one of the best restaurants in Havana.
If you are still wondering where to eat in Havana, then you need to know that El Cocinero shares a renovated cooking oil factory with the fabled FAC. If you go to one you might as well go to the other. The food is classic Cuban at its core, but it delves also into innovative creations around seafood and traditional dishes.
Paladar Los Mercaderes is on busy Mercaderes Street which connects two of Havana's main plazas, Plaza Vieja and Plaza de la Catedral so you are bound to see it when you walk through Old Havana. It offers no-nonsense Cuban fare at fair prices. There is music in the afternoons and evenings.
Where to stay in Havana
Havana has a wide range of accommodations ranging from hostels to luxury hotels.
It is important to note that US citizens are prohibited from staying in government-owned hotels and most hi-end hotels are government-owned. No matter, the best accommodation options on the island are the "casas particulares" or private homes with rooms rented out by their Cuban owners. You can book a casa through Airbnb or any number of online resources.
The average price is about 30 CUC per night (about US$30). But the best part of staying at a Cuban casa is that you get to interact with a Cuban family and have a more authentic experience.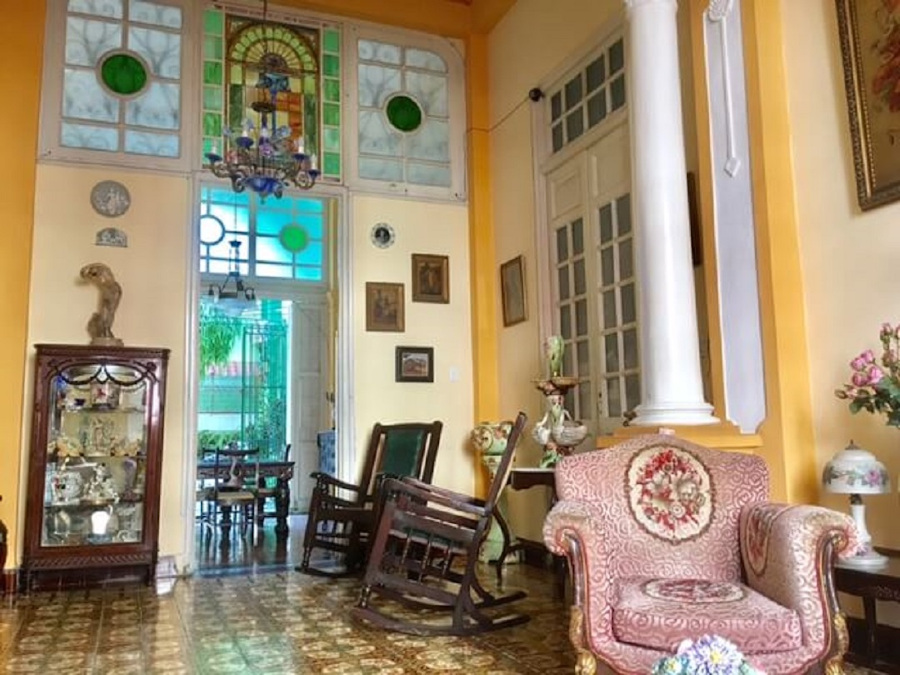 Some hostels in Havana are listed below, but my recommendation is to stay at a casa particular.
Cuba 58 Hostel
Casa Rene & Madelyn
Hostal DRobles
Casa Novo Guest House
Hostal Corazón del Mundo
Casa Zeila
Havana travel tips
Tips for visiting Havana? For US citizens it is important to know that regular tourism is prohibited. A US citizen needs to enter Cuba under 1 of 12 categories approved by the US government. "Support for the Cuban People" is the most commonly used category. Check with the State Department before booking as regulations may change.
Also important for US citizens, credit cards drawn on US banks won't work in Cuba nor will ATMs draw on US banks. A US citizen must bring enough cash to last the whole trip.
Conclusion
Cuba is a safe and beautiful country with sparkling beaches and fascinating culture. It is worth putting Cuba on your must-visit list. You won't be disappointed. Long after you return to your home country, you'll find yourself remembering a brilliant sunset, a luscious mango or a friendly smile and you'll start planning your return.
About the author
Talek Nantes is an author and the founder of the travel blog, www.travelswithtalek.com, where she shares travel tips, advice and inspiration to help travelers create their own unique travel experiences. Talek has travelled to over 110 countries and believes that when it comes to travel, it's all about the experience. Her most recent book is "Don't just travel to Cuba, experience Cuba like a local" available on Amazon
Follow her on Facebook, Pinterest, and Twitter too.