Here we are, in the city of the stars, where it is said that your biggest dreams come true.
This is one of the biggest cities in the USA; not to mention the country's mecca of TV, film and entertainment industries. A lot of people come to live the American dream, hoping for the chance to rub shoulders with a celebrity.
There are plenty of attractions and worthwhile places to visit in Los Angeles such as Beverly Hills, the Hollywood Walk of Fame, the Dolby Theater or Universal Studios. Countless theme parks, world-class museums, stadiums, and theaters attract thousands of tourists every year, turning the city into one of the world's most sought after holiday destinations.
Now, we all know with all this attention also comes the crowds of people, the traffic, and the uproar so if you are anything like us and want to escape the smoggy skyline, we have good news: Los Angeles is surrounded by innumerable natural sites and outdoor activities for you to lay down and relax. You just have to rent a car and start exploring.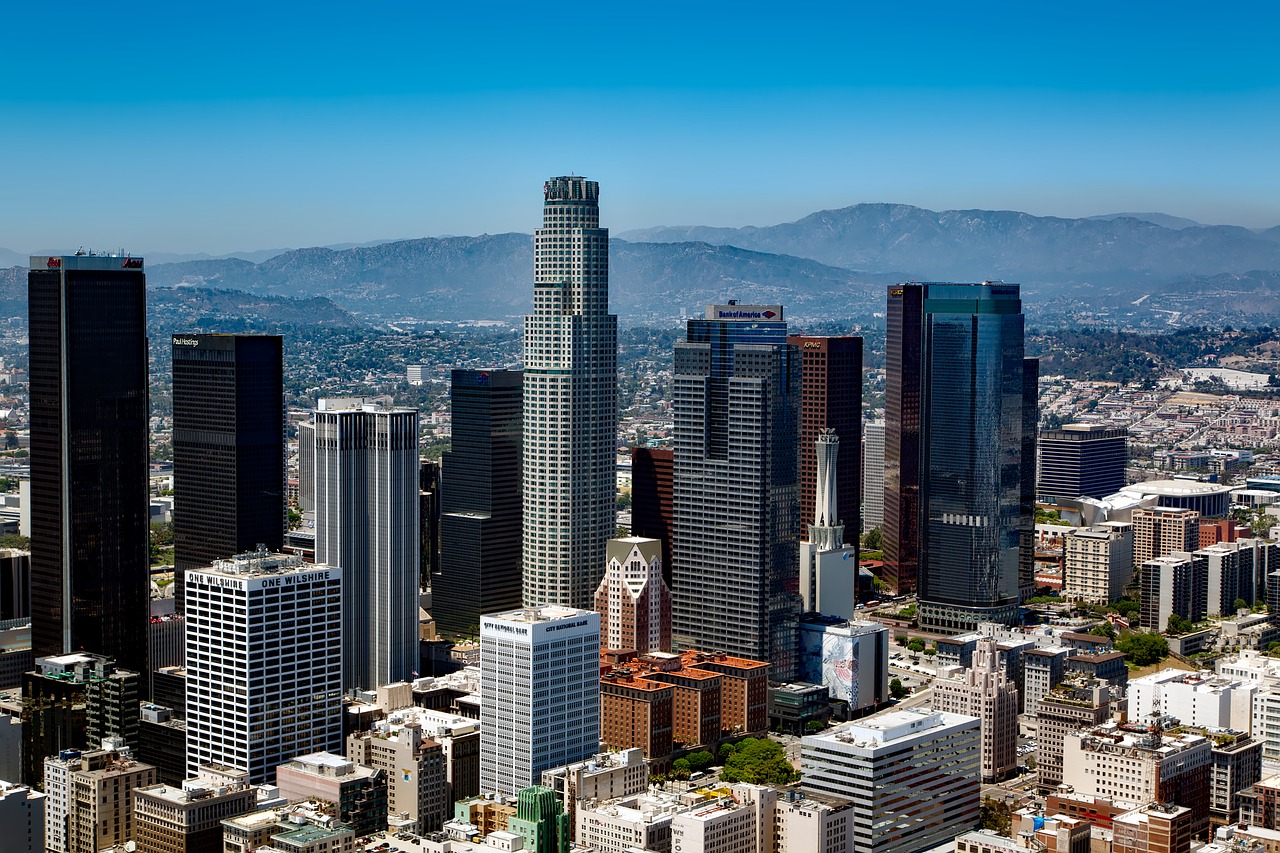 Here's a list of some of the most alluring natural wonders to visit near Los Angeles:
Natural wonders in Los Angeles
La Brea Tar Pits
This is for sure an unexpected vision; a puddle of black tar in the center of a green city park, in Los Angeles? Well, yes. This is one of the world's largest fossils urban excavations right in Downtown Los Angeles. La Brea Tar Pits has provided a treasure trove of archeological finds for the nearby George C. Page Museum.
Excavations of prehistoric sites have resulted in one of the largest collections of Ice Age fossils in the world. The oldest fossil of approximately 100 tons of bones dates back 38,000 years and complete skeletons of animals such as saber-toothed cats, dire wolves and mastodons can be appreciated in the museum.
Griffith Park
Even if you've never been to Los Angeles, you must know the famous Hollywood sign that adorns this park's hills. Griffith Park is located north of LA with more than 4,107 acres of greenery and beautiful picnic areas. The park also has a zoo, an equestrian center, a bicycle renting spot, the Greek Theater (an iconic musical stage), and of course, the famous Griffith Observatory from where you can delight with the sky's marvels and the city's breathtaking views.
If you have kids, you can take them to the Griffith Park carousel or the playground near the Park Center picnic area, where they can have fun and make new friends. A welcome breath of fresh air!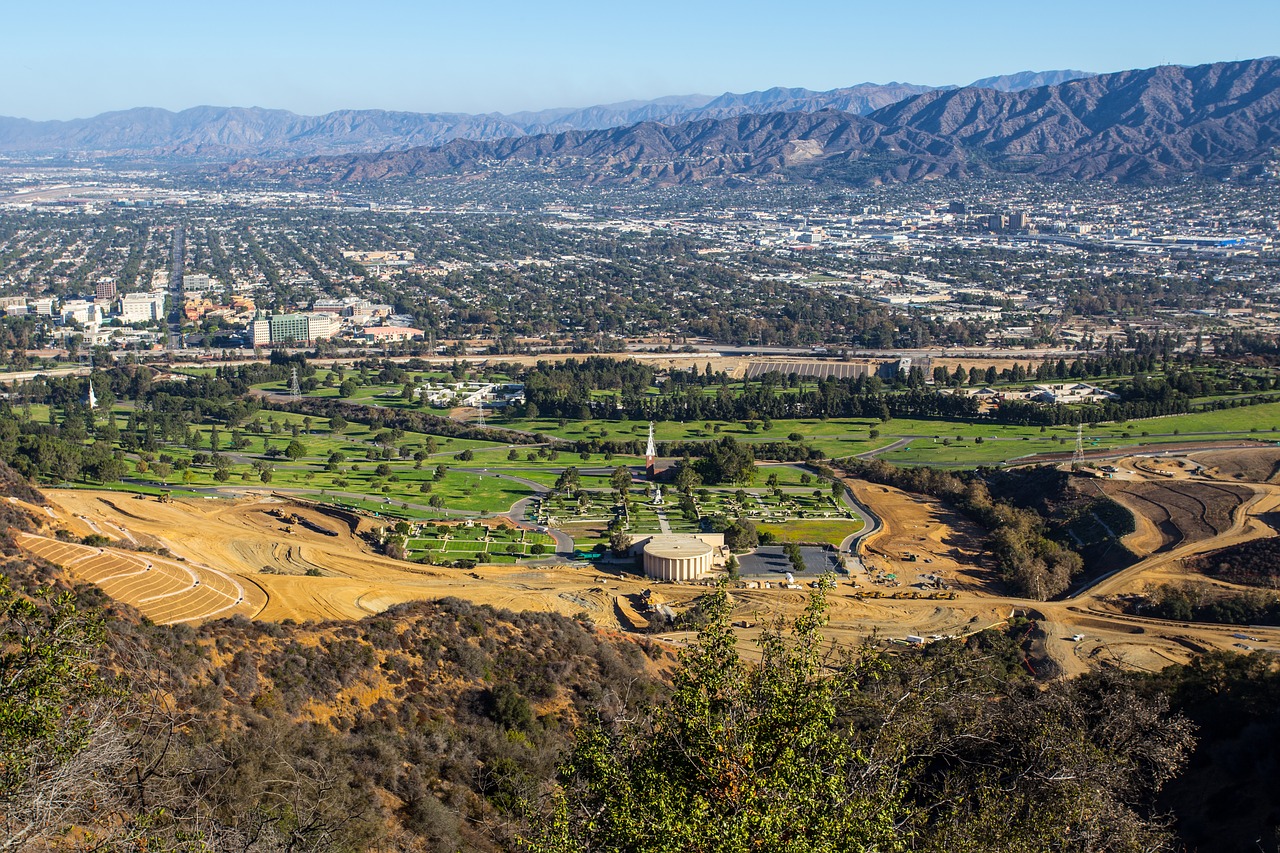 Kenneth Hahn State Recreation Area
Covering 338 acres of natural terrain, this area is one of the largest public parks in greater Los Angeles. This is a lush and peaceful recreational retreat offering park visitors many experiences to enjoy with the family. Some of the activities in the area include lake fishing, baseball, and beach volleyball (the area counts with artificial sand courts).
Kenneth Hahn Recreation Area has more than seven miles of hiking trails providing hikers with stunning panoramic views of downtown L.A. and the coast. The park has also picnic tables and grills located throughout the park. This is the perfect place for friends and family get-togethers.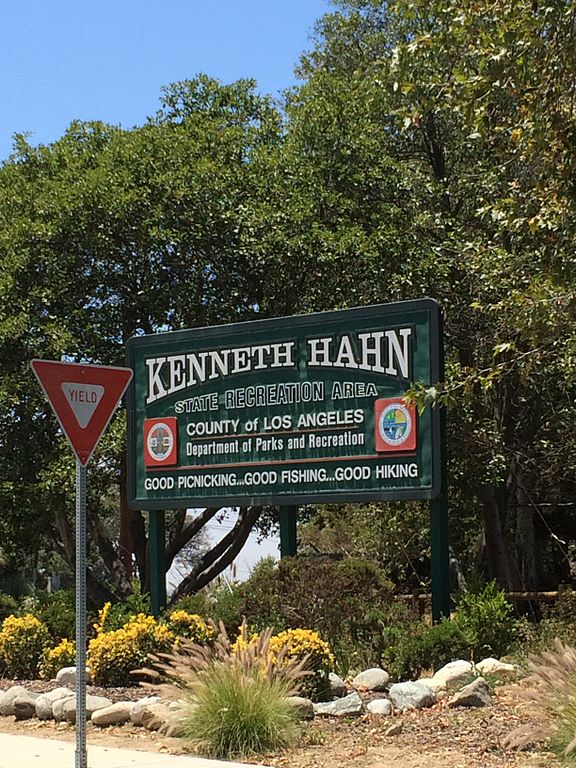 photo by Jengod from Wikipedia, Creative Commons Attribution-ShareAlike 3.0 License.
Ballona Wetlands
It is one of the last significant wetlands areas in the Los Angeles basin and as with many of the city's natural wonders, Ballona Wetlands still exist because of environmentalist and state efforts to protect them from urbanization. This area has a touristic approach destined to attract nature lovers called Ballona Wetlands Trail.
This is a 1.5-mile route of moderate traffic, located near Culver City, California, which features beautiful wildflowers and it's good for all skill levels. The trail is primarily used for hiking, nature walks, and bird watching. It is accessible throughout the year.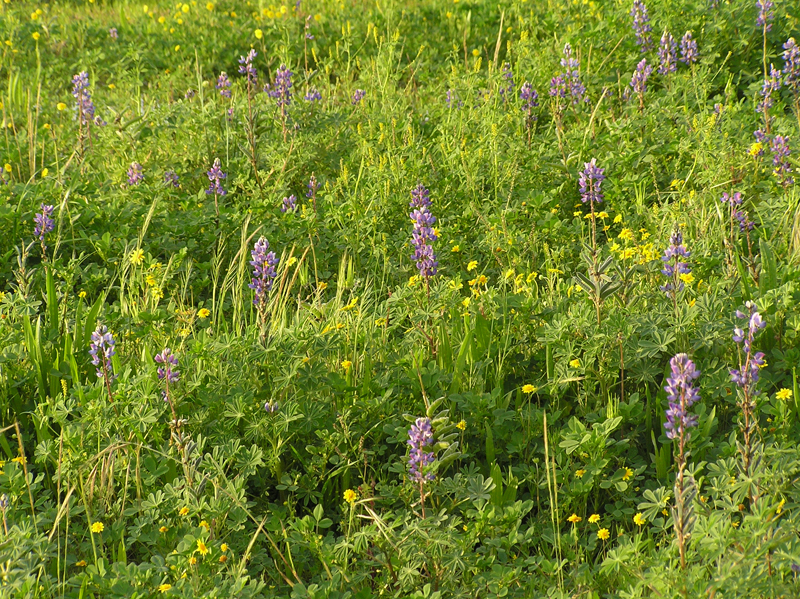 Farmers Market
Located right in Broxton Avenue, The Farmers Market is a historic shopping complex that attracts both locals and tourists, with their fresh, locally produced food year-round.
The market was born in 1934, when a group of peasants began selling their homegrown products in their trucks, and it was gradually settling into buildings, until it became what it is today; more than 100 shops and stalls connected by a network of aisles where people can shop and enjoy free samples of fruits, nuts, gourmet snacks, ethnic ingredients and more.
This is irrefutable proof of California's capability of providing its residents with quality natural products and at the same time contribute with the community's economic and environmental sustainability.
Echo Park
Located near downtown L.A. and the Dodger Stadium of Major League Baseball, Echo Park has an extensive artificial lake where you can spend part of your day in a boat. Its grassy shores are the perfect place to escape the typical hustle and bustle of L.A. (During the summer, the lake is manicured with pink and white lotus flowers and the view is just lovely).
Since you're right in the heart of L.A., you'll enjoy amazing panoramic views of the skyscrapers avoiding the fuss that usually accompanies them. If you forget to pack the food, you can buy some Mexican tamale from the local vendors and have a pleasant picnic in the park's beautiful greenery.
There are also some great beach options if you are a sun and sand lover but they are not in Los Angeles center proper, they are in different counties, so distance is a little further. Now, if you got your car rental in LA this should not be an issue at all.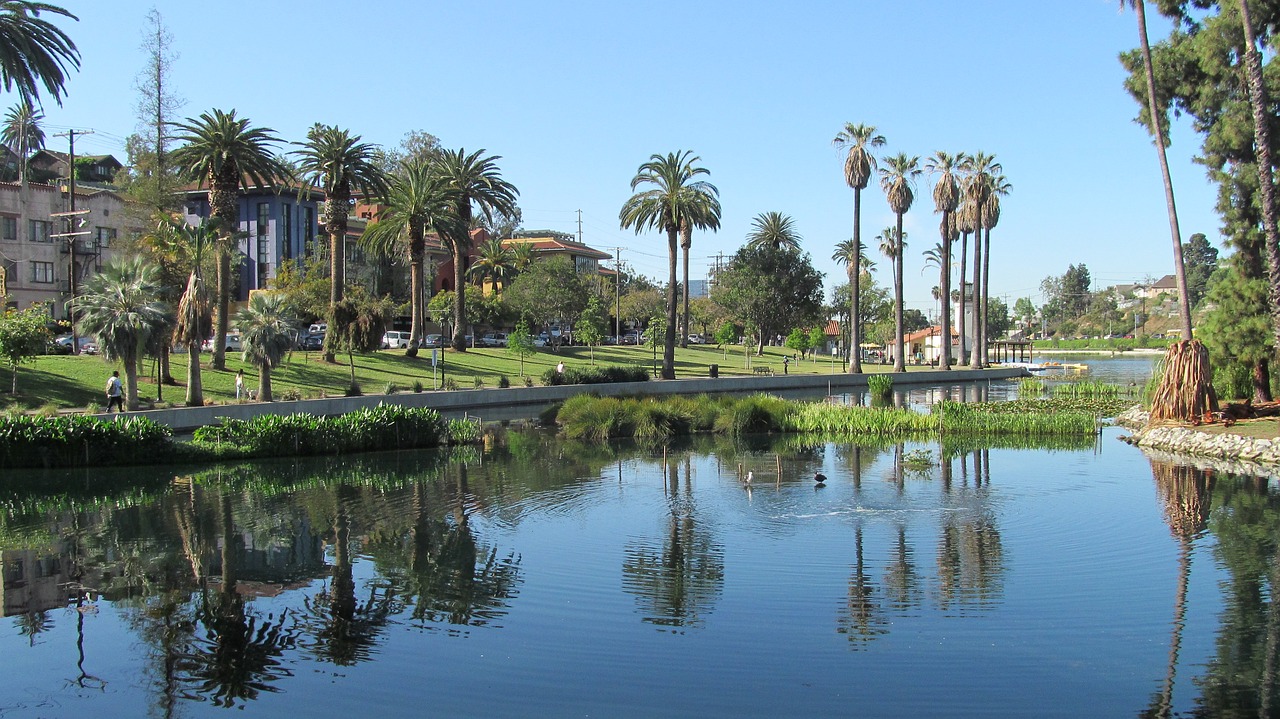 Malibú
West of Los Angeles County you will find Malibu, a coastline that stands out for its good weather and its beaches, a lot of peaceful and awe-inspiring beaches! Among them, you can find Zuma Beach, Malibu State Beach, Topanga State Beach and Surfrider Beach (The latter is surfer's favorite). There are also beautiful natural sites here including Malibu Lagoon State Park which it is definitely worth a visit.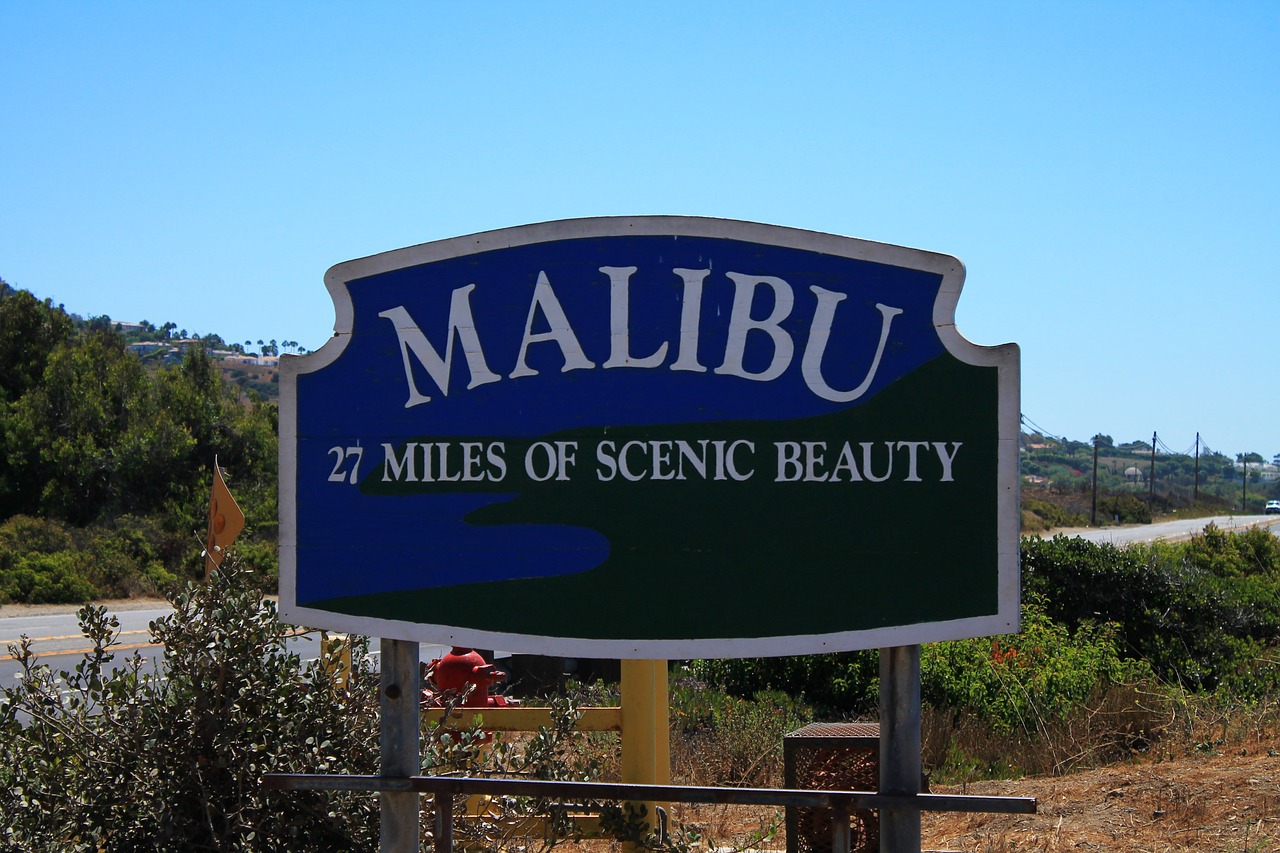 Manhattan Beach
This gem is located in southwest Los Angeles. In addition to its extensive sand shores, its beautiful pier, restored in 1990, highlights among everything else.
This is the oldest pier preserved on the east coast of the United States and is now part of the historical monuments of the city. This is a quiet beach with fewer tourists, and it also has a very nice boardwalk with spectacular houses!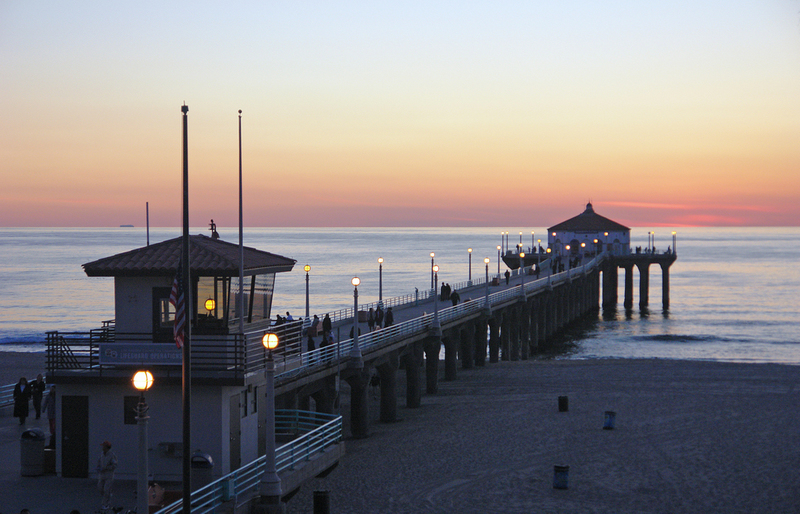 Laguna Beach
Located in Orange County, south of Los Angeles, Laguna Beach has unique landscapes, being one of the West Coast areas with an unbeatable quality of life.
On these beaches, you can enjoy transparent waters, nature reserves and even pools that form with the tide in certain rocky areas. And if you decide to rest in a hotel in the area, do not hesitate to visit the city to know all the art events that take place throughout the year. You will not regret!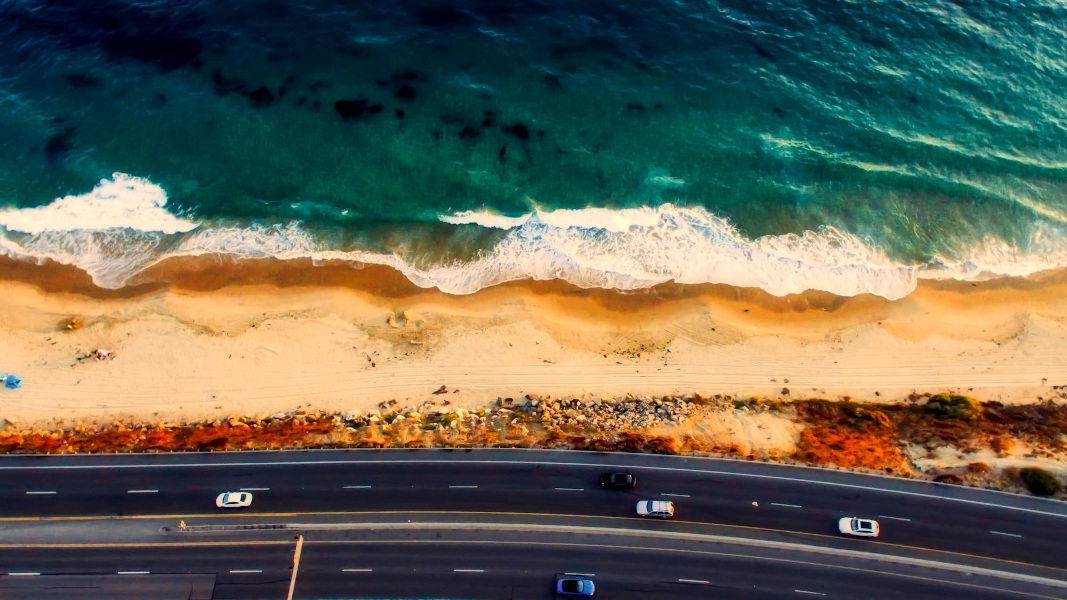 So there you go, if you are in Los Angeles and you need a break from the concrete jungle, these wonderful natural options will make it for you! I hope you enjoy!