Munich, Germany, is one of the most famous cities in Europe and, for several years now, one of the top three most livable cities in the world! I'm very happy to continue the free travel guides series with a local's travel guide to Munich, Germany written by Normal from Années de Pèlerinage. The guide includes famous attractions in Munich, off the beaten path things to see and do in Munich, restaurants and hotels in Munich, and tips for Munich – all from a local! Make sure to use these recommendations when planning your travel itinerary for Munich!
Munich is the capital of Bavaria. Over 14 million tourists come to visit the Oktoberfest the famous Hofbräuhaus, and the sprawling castles in and around the city each year. Despite its apparent popularity among tourists, Munich still sticks to ancient traditions going way beyond lederhosen & beer.
Munich was founded in 1158 and is, by German standards, one of the younger cities of the country. Sadly, almost 90 percent of the historical old town fell victim to over 73 air strikes during World War II. A war, one might say, started in Munich, as it was here Adolf Hitler first rose to power. Even today, if you know where to look, some remnants of that dark era remain.
But let that not discourage you. Munich is a tourist's favorite for a reason. Sunshine or rain, the city is incredibly versatile, and is frequently mentioned among the top 3 most livable cities in the world. Ancient culture, the close-by mountains & lakes, over a hundred museums and let's not forget the excellent German food won't give you a reason to miss anything. If you want to know more, join me on my tour through Munich.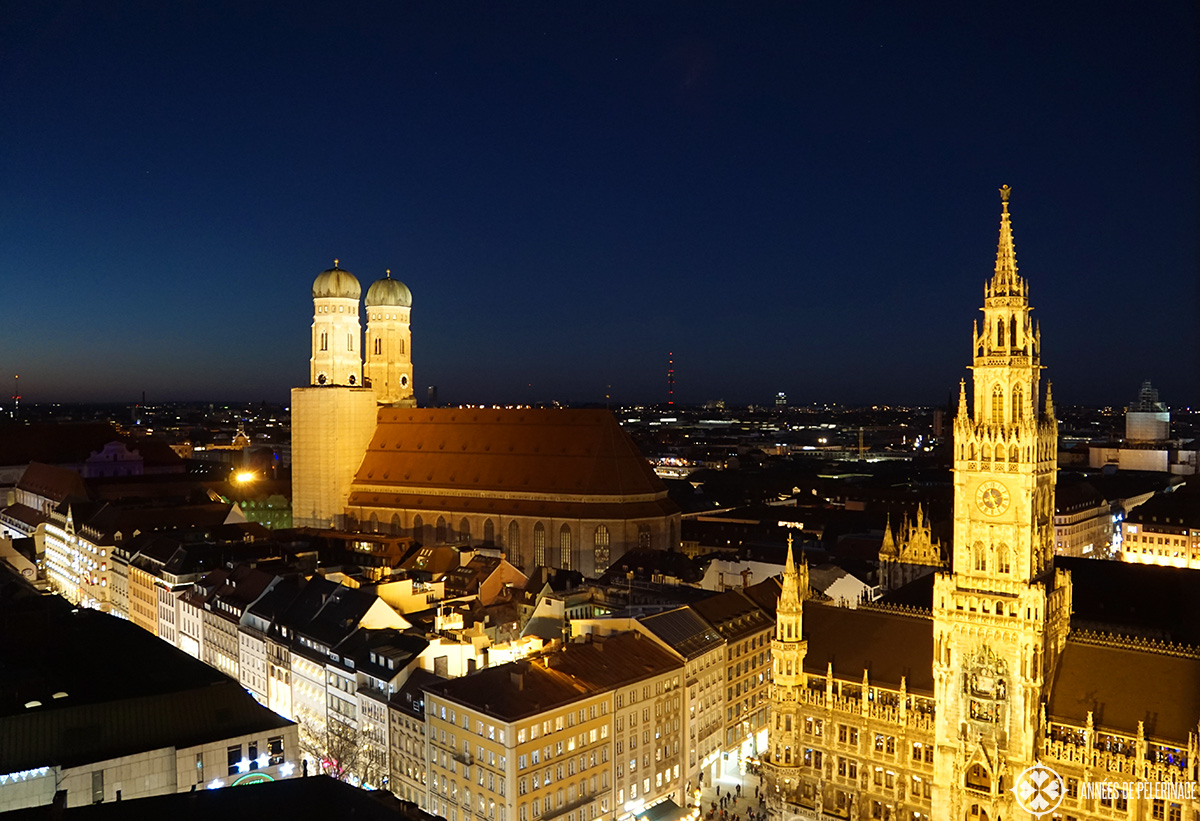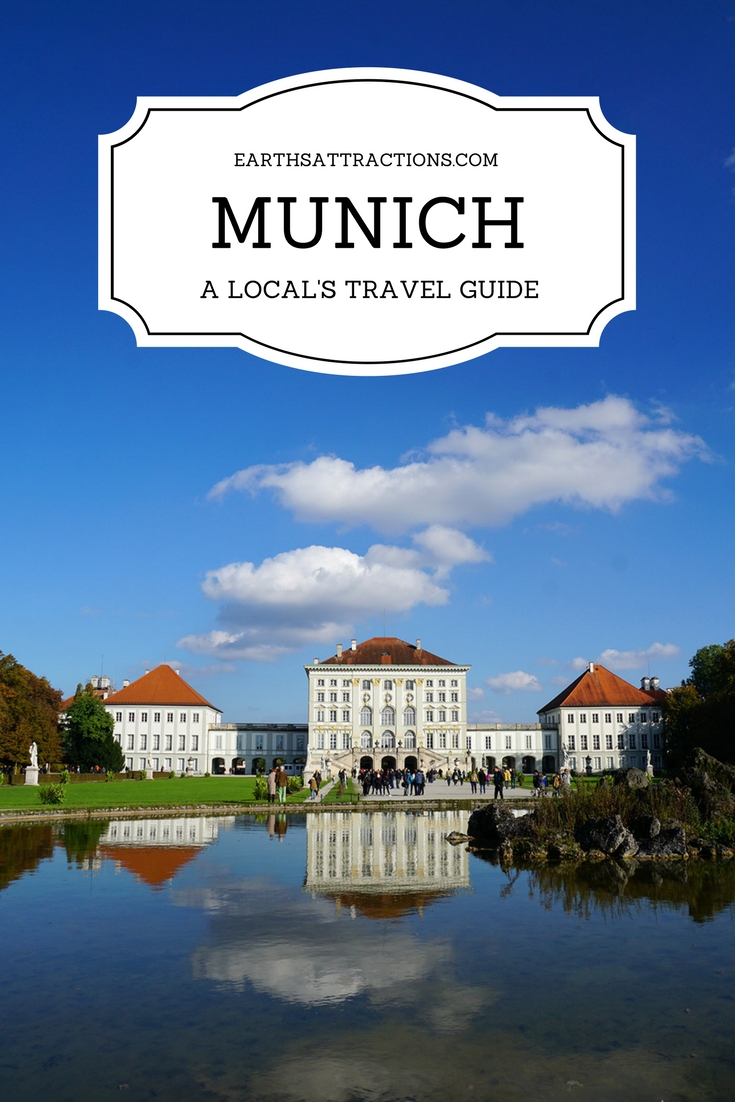 Top attractions in Munich
It's incredibly hard to narrow any list of things to do in Munich down to a manageable amount. But I'll try, as this is a local's travel guide to Munich.
One place you absolutely have to see is the Marienplatz. It's the central square and features a truly imposing neo-gothic city hall. Be here at 12 am, when a fantastic, two-tiered carillon chimes.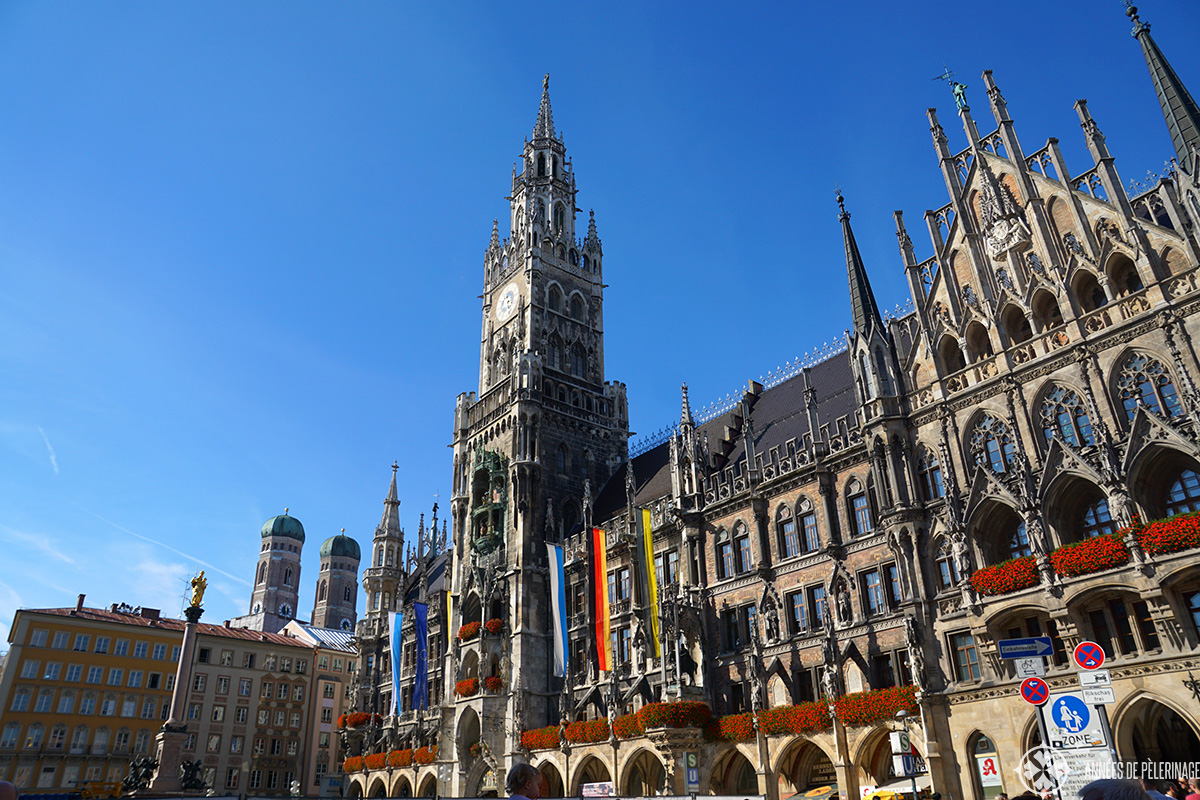 You also want to see the Hofbräuhaus. Yes, it will be absurdly touristic, and yes, it's a bit cheesy, but you will still get a fairly authentic glimpse into Bavarian beer culture. You might want to skip Hofbräuhaus and visit the fabulous beer garden at the Hofbräukeller instead, as this is where locals will go.
The best place to get a view of Munich from above is certainly the clock tower called "Alter Peter" (Old Pete) only a couple of meters away from Marienplatz. I love going there close before dusk when the lights illuminate the many churches and public buildings.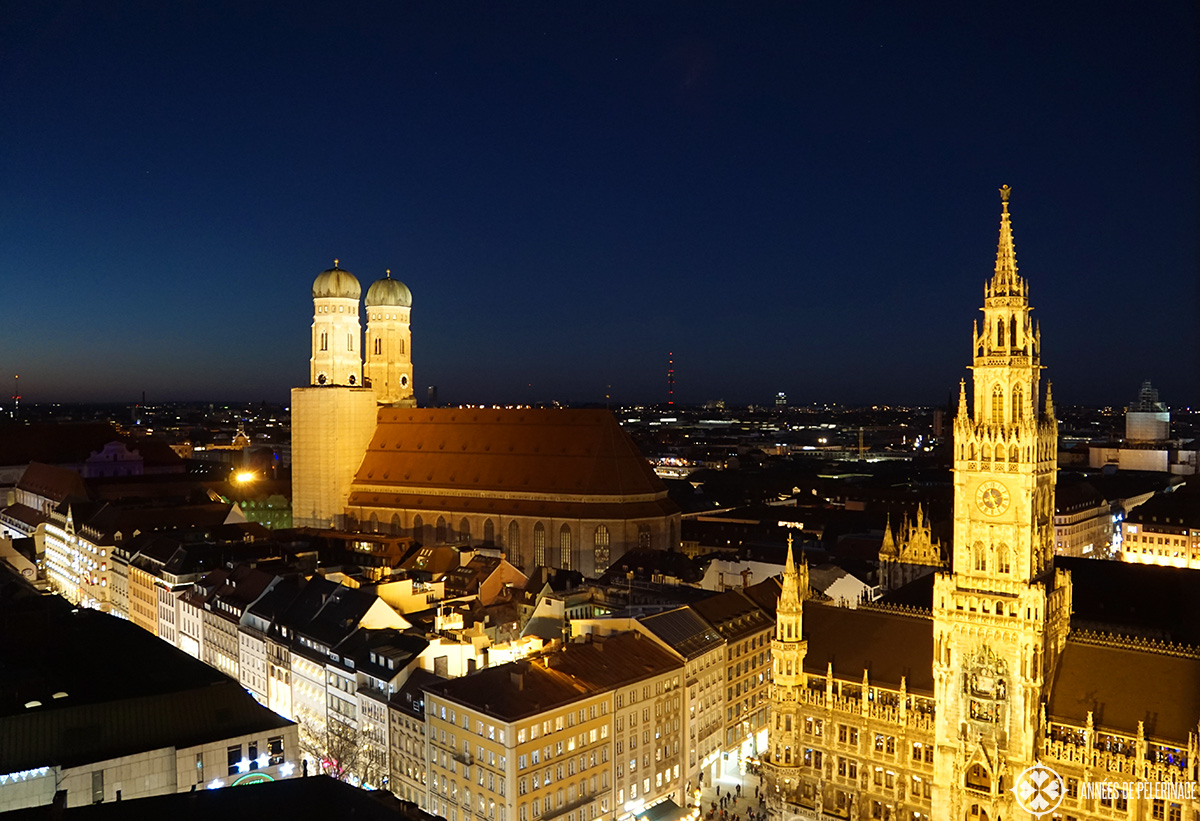 One of these highlights you'll see from above is the former castle of the Bavarian kings. The so called "Residenz" is one of the largest city-castles in the world and houses a world-renowned collection of precious gems. There's also a fabulous Rococo-style theater in one of the wings you might want to check out.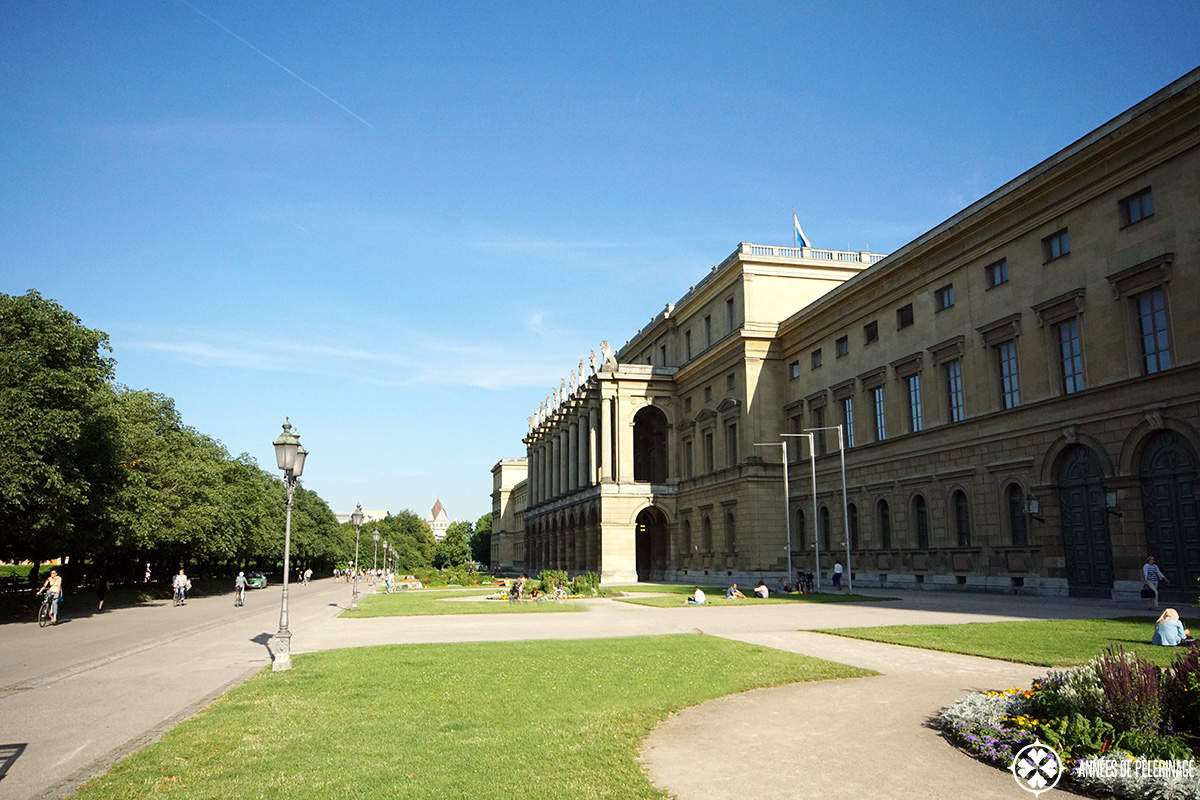 From the Residenz you can walk straight into the English Garden, a sprawling landscape park right in the middle of the city where you'll find a lot of locals doing sports and a couple of excellent beer gardens. If you got time, you'll have to walk along the Eisbach river crossing the garden. At its beginning, you'll find a very popular spot for surfers (yes, you heard that right).
If you love landscape parks, you should definitely check out castle Nymphenburg. Up until today, this is where the heirs of the last Bavarian king live. The park and the adjacent botanical garden are just marvelous, especially in autumn & spring!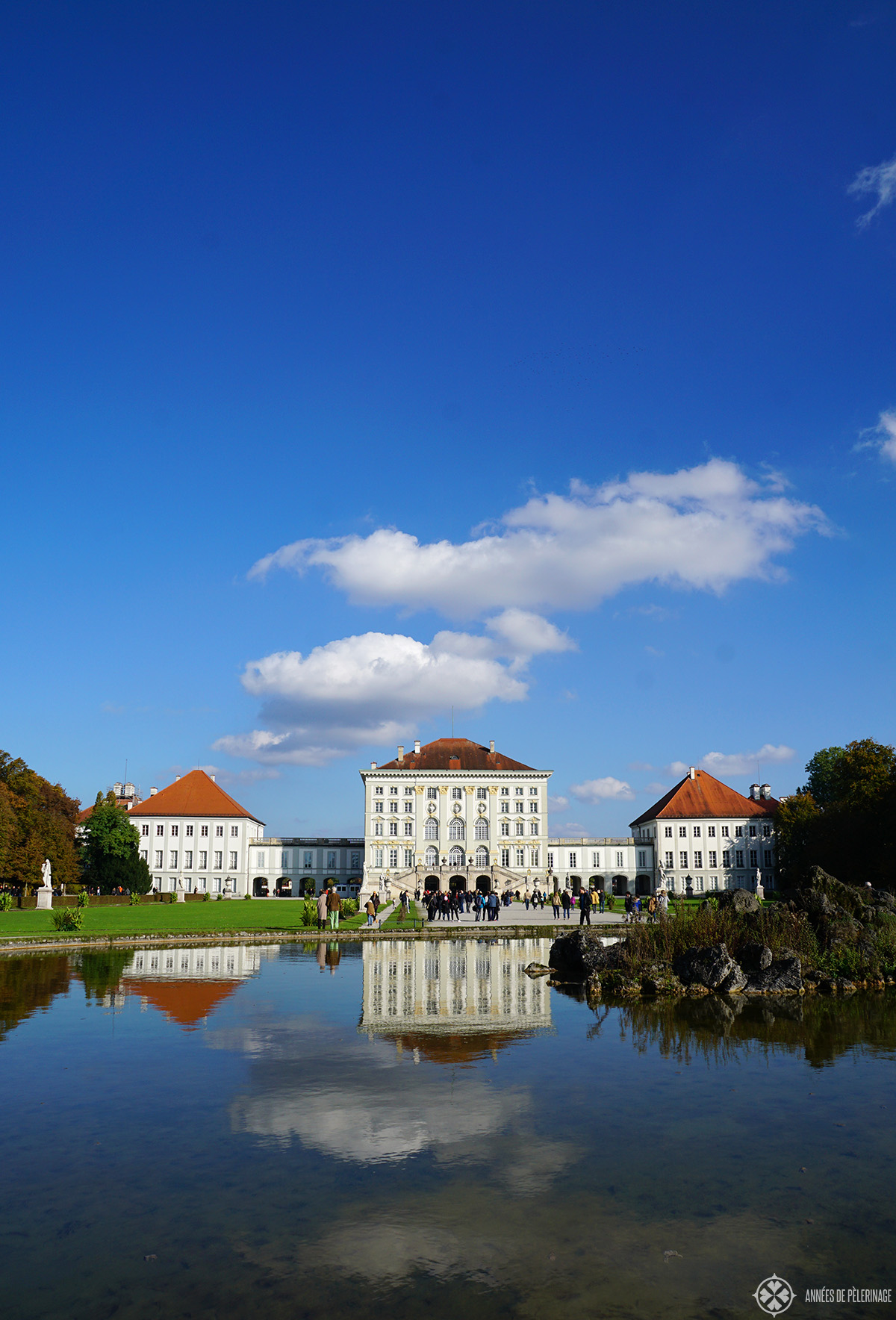 Off the beaten path attractions in Munich
It's only logical that a local's travel guide to Munich would include off the beaten path things to see and do. So, here they are.
Do you want to get intimate with the darker side of Munich? Then you'll have to head out to the town of Dachau, where the infamous concentration camp is located. But even inside the city limits, you'll be able to see Hitler's old apartment or the Feldherrnhalle, where the Beer Hall putsch failed in 1923.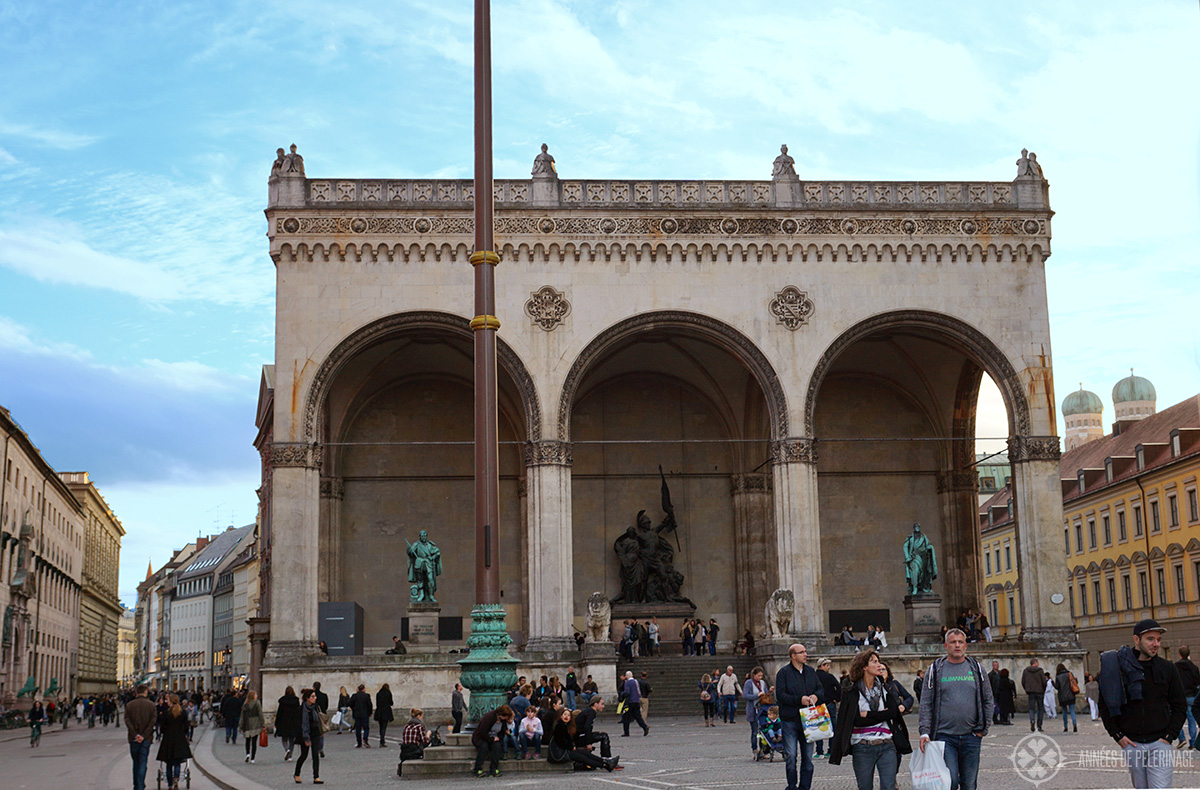 Sounds to grizzly? Then how about a nice long stroll through the district of Schwabing. Here you'll be able to see tons of art nouveau houses. This is also the quarter where most students live, so you'll have lots of bars to stop for a coffee.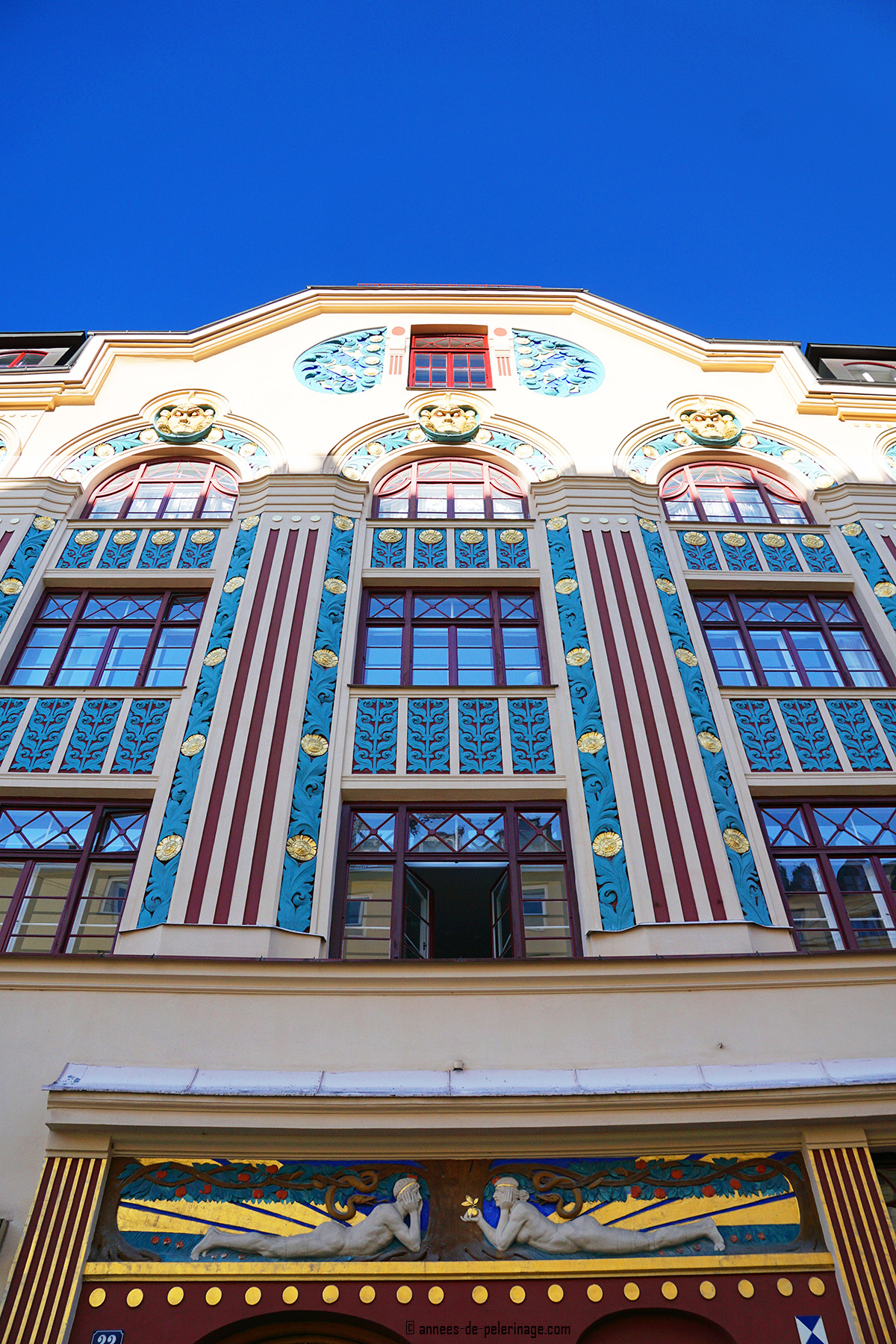 Another wonderful place to explore in Munich are the banks of the River Isar. For locals, it is a popular running track, a place for barbecues or going swimming in summer. But there are also many beautiful churches and historic buildings to be found, so do give it a try!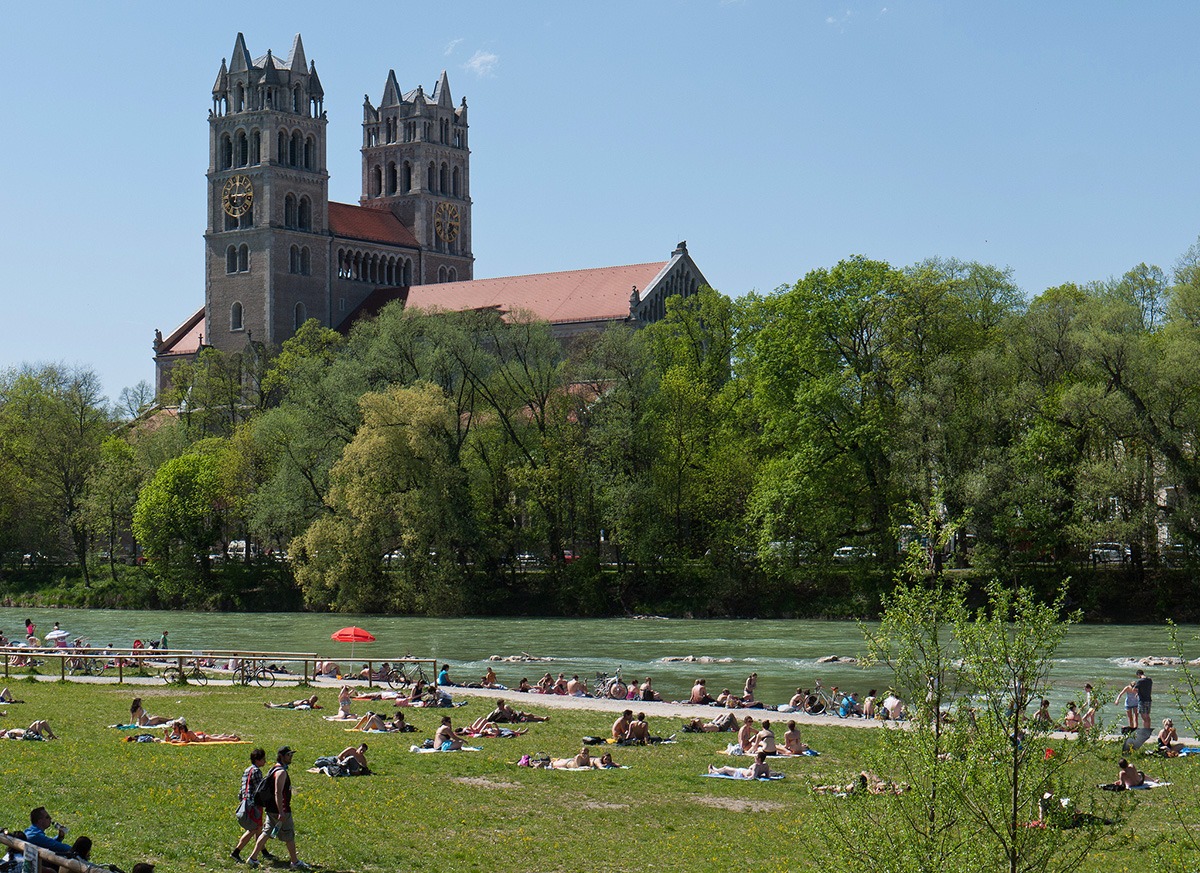 Where to eat in Munich
No local's travel guide to Munich is complete without recommending great places to eat. There are a million different places to eat in Munich, and as a tourist, you will have no troubles finding a good restaurant. A very lovely and authentic restaurant right in the heart of the city is the Spatenhaus right opposite the opera. But don't forget to check out at least one beer garden. Like I already said, English Garden or the Hofbräukeller are very good places to start.
Another amazing place to explore is the so called Viktualienmarkt right in the heart of the city. The famous gourmet food market features hundreds of booths selling Bavarian hams, sausages, fruits, vegetables, flowers and so much more. And yes, they do have take-away food!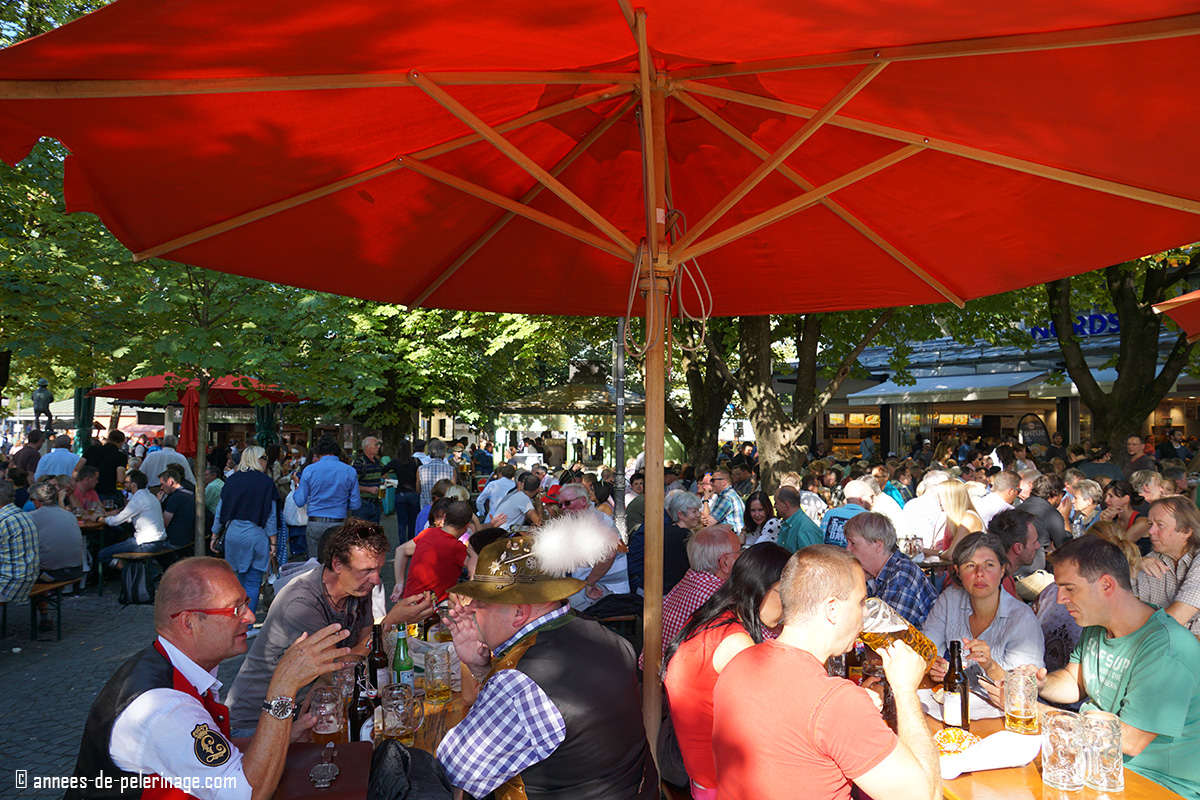 Where to stay in Munich
Munich has an incredibly dense system of public transport. In a way, it really does not matter where you stay. But if you are short on time, I'd recommend you get a hotel near Marienplatz. All the major highlights will be in walking distance and you'll have tons of options for the night (like going to the Opera, a traditional Bavarian restaurant or one of the many clubs).
The most famous luxury hotel in the center of Munich would be the Hotel Bayerischer Hof, only 100 meters away from the town hall. They got a beautiful roof top terrace, their own theater, cinema, and roof top spa. If that sounds tiny tack too expensive for you, you might try out Hotel Lux. This is a medium-priced hotel also right in the city center. Most hostels and cheaper hotels are located in the area of the central station. Here's a full guide on the best hotels in Munich, if you need further guidance.
Further tips for Munich
Munich is a civilized as it gets, so there really are no special things to pack or to remember when visiting. Well, in fact, there is one important tip. Bring cash! No, matter if you are ordering a cold beer in a beer garden, or trying to buy an ice cream, most small business won't accept credit cards. They won't accept regular Maestro cards either, so absolutely remember to bring cash. Germans hate every sort of electronic way to pay. If you are visiting for Oktoberfest, this is even more important, as you will find only two ATMs on the festival grounds (and usually a huge queue in front of them).
Other than that, I'd advise you to get a day ticket for the public transport system, as single rides will be quite expensive (a single ride is currently 2,70€, day ticket 6,60 €). Absolutely remember to validate your tickets before you enter the subway at the blue stamping machines. If there's no stamp on the ticket you'll have to pay a 60 € fine for fare dodging! On buses and trams, you'll have to stamp your ticket right after boarding. Sounds to old-fashioned and complicated? You could download the official MVV app if you would rather get an electronic ticket.
So, that's it. These were my tips for Munich. I tried to keep it short and simple. If you got any questions, feel free to ask them in comment below! And always remember that most residents speak English. Don't be afraid to ask them for further tips or directions, and I'm sure you'll have a fun time exploring my beautiful hometown.
About the author:
This article is a guest post contribution from Norman. Norman has visited more than 50 countries and looks back on over 30 years of travel experience. When he is not reclining in the pool of a fantastic luxury hotel or exploring one of the most remote corners of this planet, you will find him writing about his experience on his travel blog. You can also connect with him on Twitter or Facebook.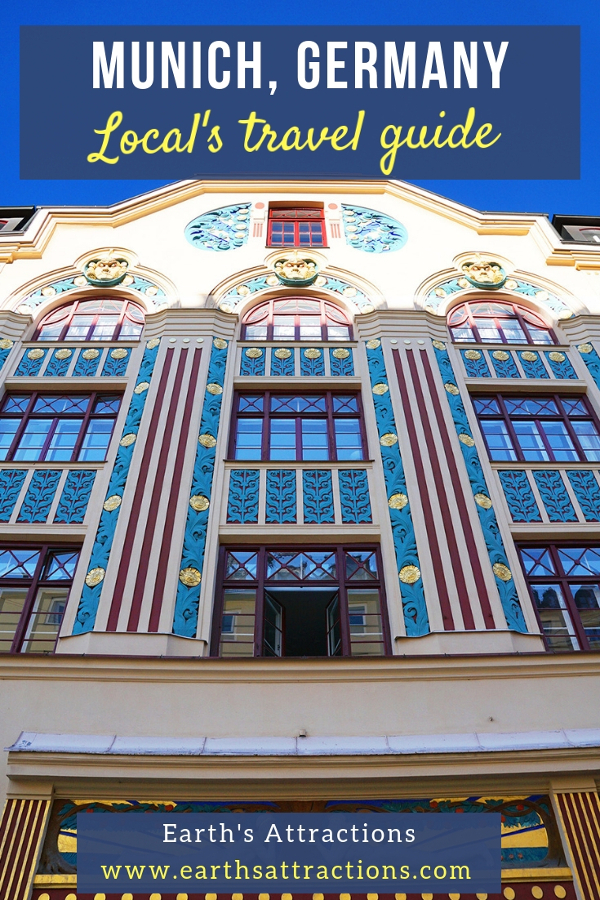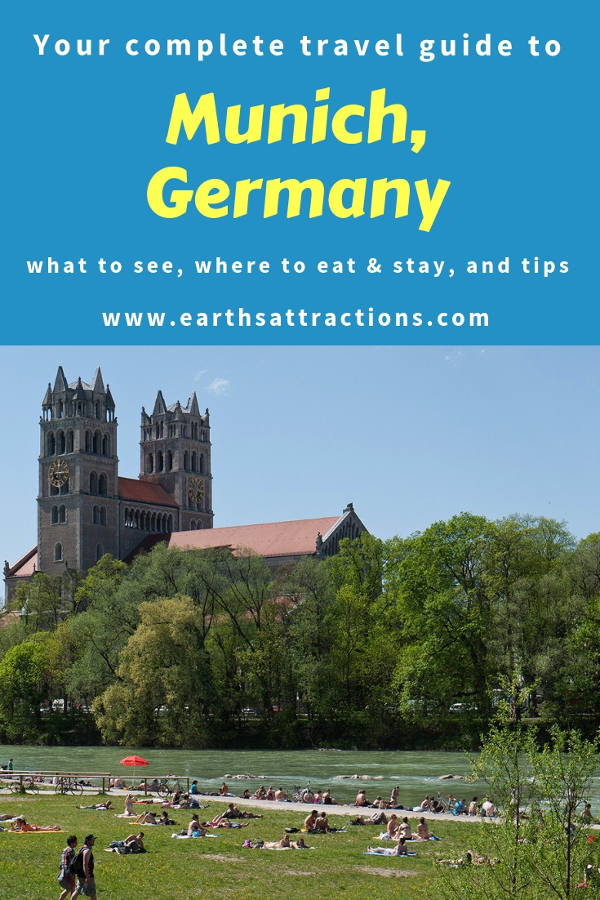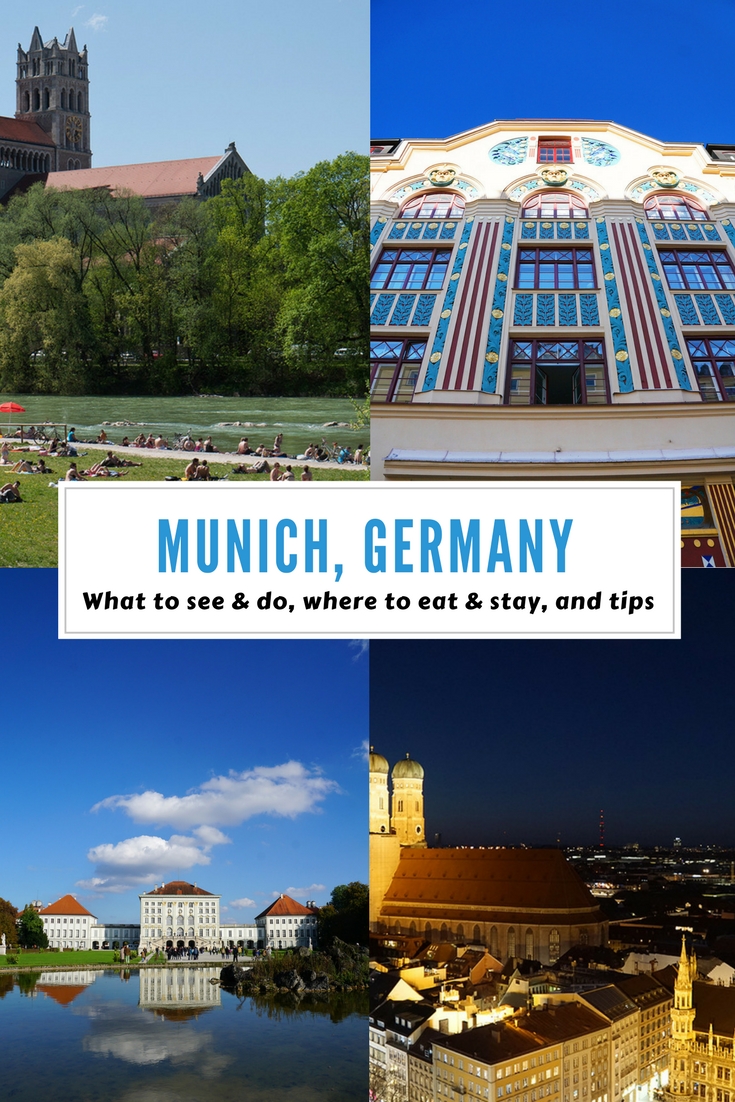 Save