Rishikesh, situated on the banks of the River Ganges, is an amalgamation of adventure and sacredness. Owning both an impressive inventory of adventure choices and old-world spiritualism, it is the best destination that will not leave you unsatisfied. Welcome and embrace the city that overwhelms and enchants at the same time!
Birthplace of yoga, Rishikesh is a popular destination in India for yoga, meditation, Hinduism culture, and spiritualism. Surrounded by beautiful green hills, it is a town that pulls those seeking peace and knowledge with its numerous ashrams, temples, yoga institutes, and top yoga retreats in India.
Despite the increasing amount of travelers, the town's alleys and lanes restore an old-world beauty, and it endures to be a beautiful place to unwind and relax amidst nature.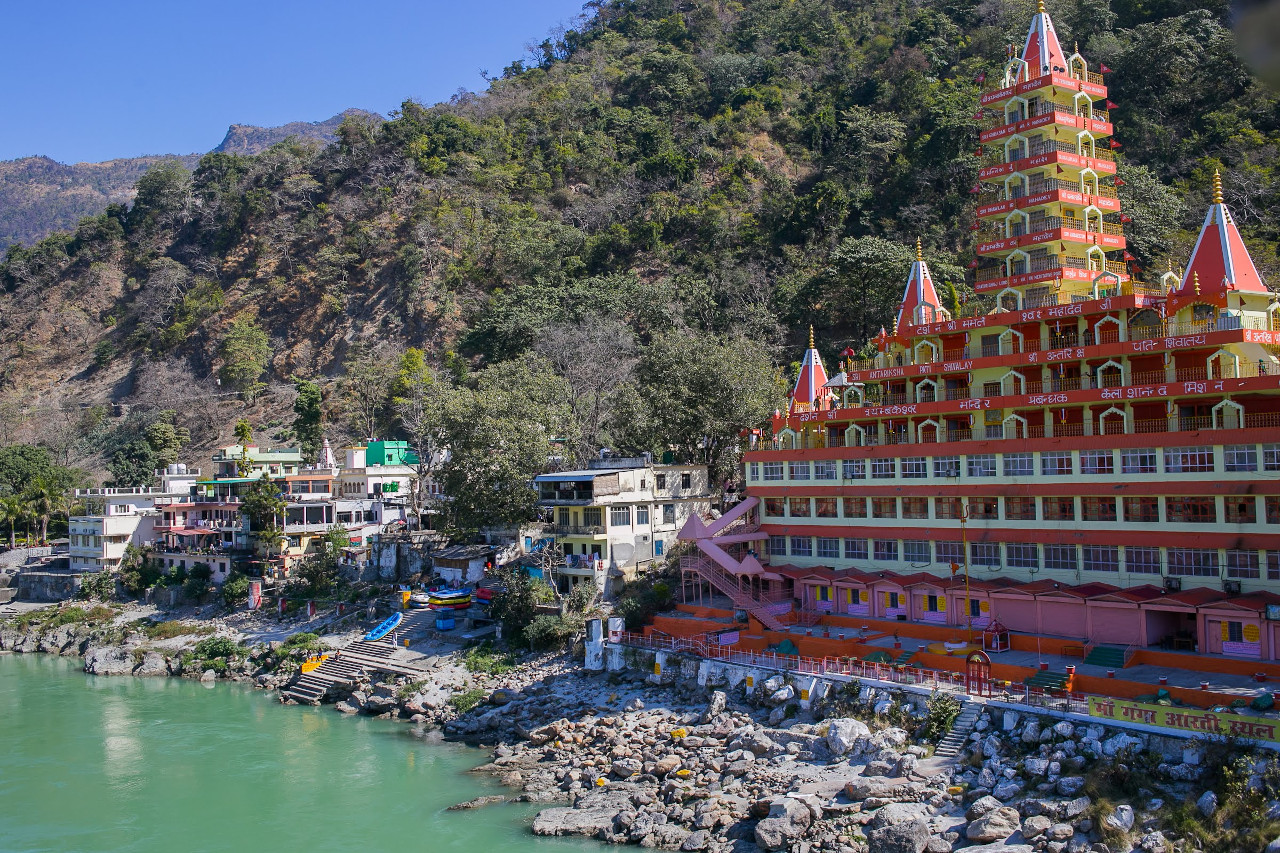 Why go for Rishikesh
A blend of adventure and spirituality is the main reason why travelers from all around the world come here. A magnet for spiritual seekers, Rishikesh offers the most beautiful nature, the pure flowing River Ganges, fun adventures, and a harmonious enchanting aura.
When someone talks about yoga or river rafting, the first place that comes to the mind is Rishikesh, as this place rounds up all.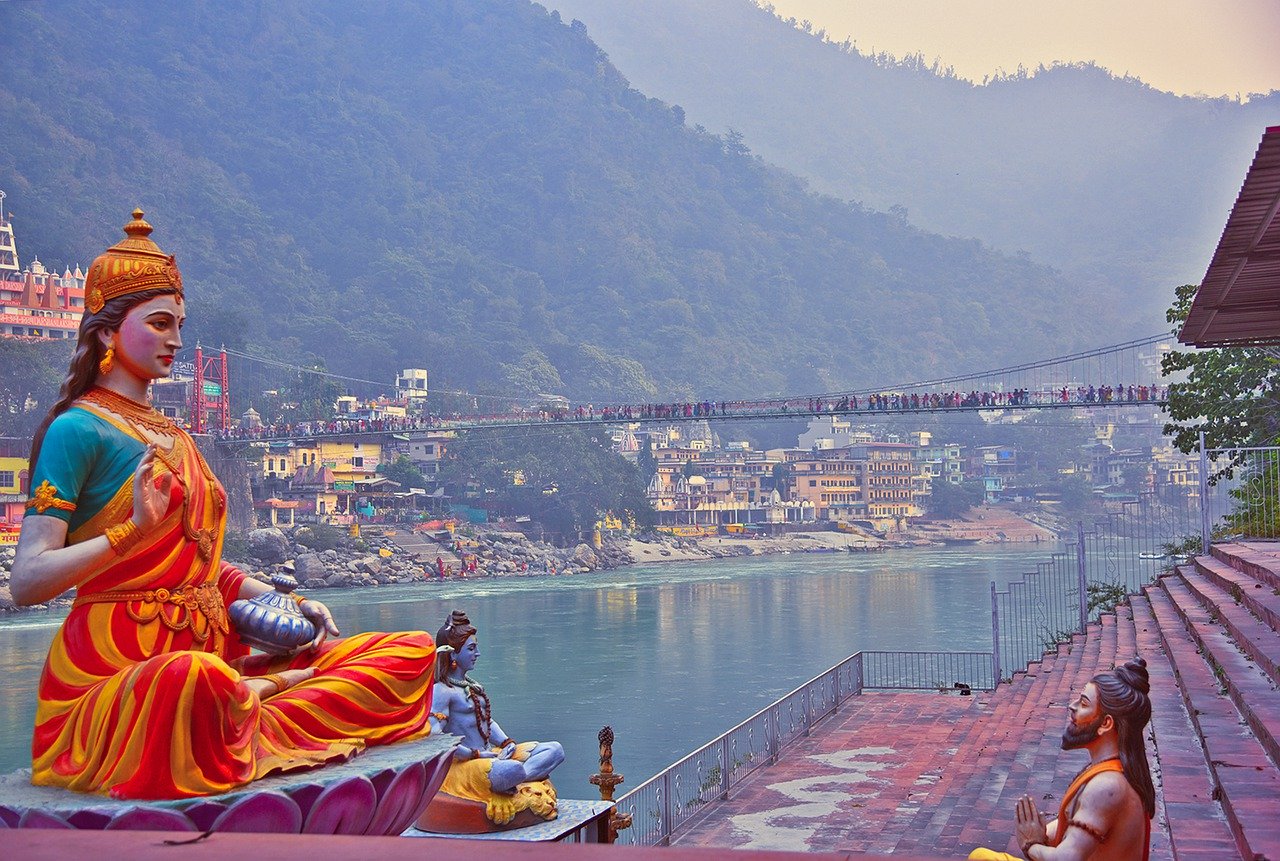 How to reach Rishikesh
By Air: The closest domestic airport is the Jolly Grant Airport, located approximately 35 km away. And the most next International Airport is the New Delhi Airport, located 250 km from Rishikesh.
At both airports, there is easy access to cabs and buses.
By Train: The nearest railway station is in Haridwar, located approximately 25 km away. Also, Haridwar is linked to many major Indian cities such as Delhi, Kolkata, Mumbai, Varanasi, and Lucknow.
Upon your entry at the Haridwar railway station, you can also hire a taxi to Rishikesh.
By Bus: Rishikesh has excellent road connectivity to all the Indian cities. Both private and government buses are available and well connected.
So far the closest cities are New Delhi (Delhi is one of the most populous cities in the world and you can read the local's guide Delhi here), Dehradun, and Haridwar, which is by far the cheapest and convenient way to reach Rishikesh.
Best time to visit Rishikesh
Placed in the foothills of the Himalayas, Rishikesh happens to have cool weather for most of the months, September and October stay relatively pleasant.
It is a great escape for people living in the plains who want to get some respite during the hotter months from March to June.
And it is best to avoid Rishikesh during the season of monsoon which is from June to August. For those who enjoy the chilled winds on their skin can visit Rishikesh from November to February.
Exploring Rishikesh
Here a guide on how to explore Rishikesh so that you miss nothing. Let's have a look!
1. Triveni Ghat
This ghat is the confluence of three holy important rivers Yamuna, Ganga, and Saraswati. Cross the very famous Ram Jhula and Lakshman Jhula to reach the other side of the river, where the prayer happens.
The bridge offers a spectacular view of the river and town. Every evening people assemble here to experience the Ganges Aarti and it is also the most admired sacred bathing spot in Rishikesh.
2. Inhale and Exhale
Yoga and meditation in Rishikesh is a cherry on the cake for those seeking spiritual wisdom. Known as the yoga capital of the country Rishikesh has the highest cluster of authentic yoga schools, ashrams, and retreats.
These schools and retreats provide the best yoga teacher training in India. One can truly delve into a life-changing experience.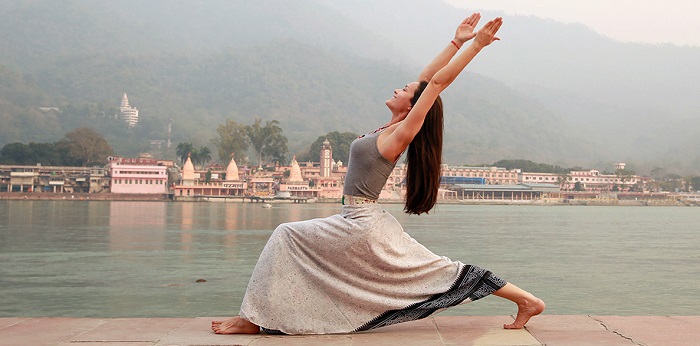 3. Go River Rafting
Take your adventure fanatic out and try the most astonishing river rafting on the River Ganges. There are 5 levels of rafting and each level becomes more adventurous as the waves become powerful.
You will be provided with all the safety guards, so go on and have a thrilling experience!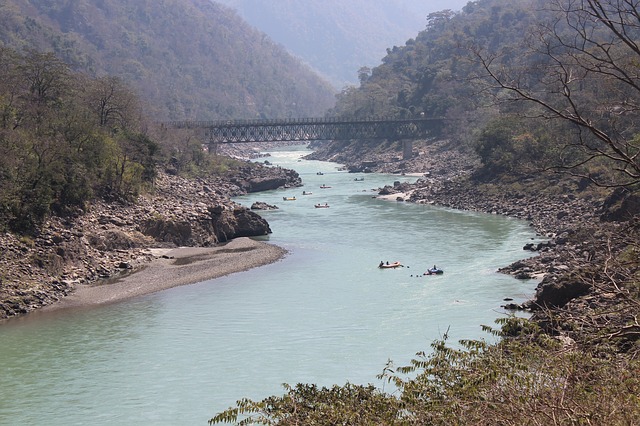 4. Go Bungee Jumping
It is another activity you can take part in here. This giant swing is one of the best activities in Rishikesh. Daily 200-100 visitors come to Rishikesh to be part of this activity.
There is no risk as there will be professional trainers and guides to help you out.
Where to stay in Rishikesh
Finding the best and comfortable stay is not at all hard when it comes to a place like Rishikesh. There are plenty of comfortable and luxurious resorts and hotels in Rishikesh which vary in price.
If you are looking for the resorts and ashrams in Rishikesh that have a contemporary-styled living area, then you are in the right place.
Here you can enjoy the outdoor adventures as well as can delve into indoor activities such as relaxing spa massages and yoga sessions near the Ganges. Check out these beautiful properties.
1. Aalia on the Ganges
2. Ananda- In the Himalayas
3. Atali Ganga
4. Parmarth Niketan
5. Raga on the Ganges
Rishikesh also has a range of budgeted and comfortable resorts, ashrams, and hostels to give you a homely feeling. The atmosphere, the location around these stays is beautiful.
The most important thing is that they will definitely be within your budget. And if you are interested in yoga, which Rishikesh is famous for, then these ashrams and resorts also provide yoga and meditation training.
Here you will get all the facilities that will make your stay comfortable and convenient.
1. Mahatma Yoga Ashram
2. Sivananda Ashram
3. River Valley Resort
4. Shalom Backpackers Rishikesh
5. Zostel Rishikesh
Where to Eat in Rishikesh
Being a spiritual town, Rishikesh is an alcohol and meat-free city. But this thing doesn't let traveler's think twice about picking this holy land, as the aura of the place says it all.
It has a diversity of cafes and restaurants in Rishikesh that are ready to serve the organic yet delicious meals. Here are the best options for you to explore to calm down your taste buds.
1. Little Buddha Cafe
2. Ganga Beach Cafe
3. Freedom Cafe
4. Shambala
5. The Treehouse
Some Fruitful Tips for visiting Rishikesh
Rishikesh is the best hipster place to shop for hippy style clothes, religious books, and beautiful handicrafts.
Avoid the use of vehicles unless the distance is short and try to walk as much as you can if you really want to explore the town closely. Although buses and auto-rickshaws are also available ready to take you anywhere.
Watch out for the monkeys, which sometimes make quite a threat of themselves.
Make sure that you carry cash instead of plastic money.
Rishikesh is a spiritual town, so fish, meat, and eggs are difficult to find here. Also, the city is alcohol-free.
Instead of booking your adventure and sports activities through an agent, it is recommended that you visit the adventure site directly and book from there, as agents may charge you much higher than the actual price.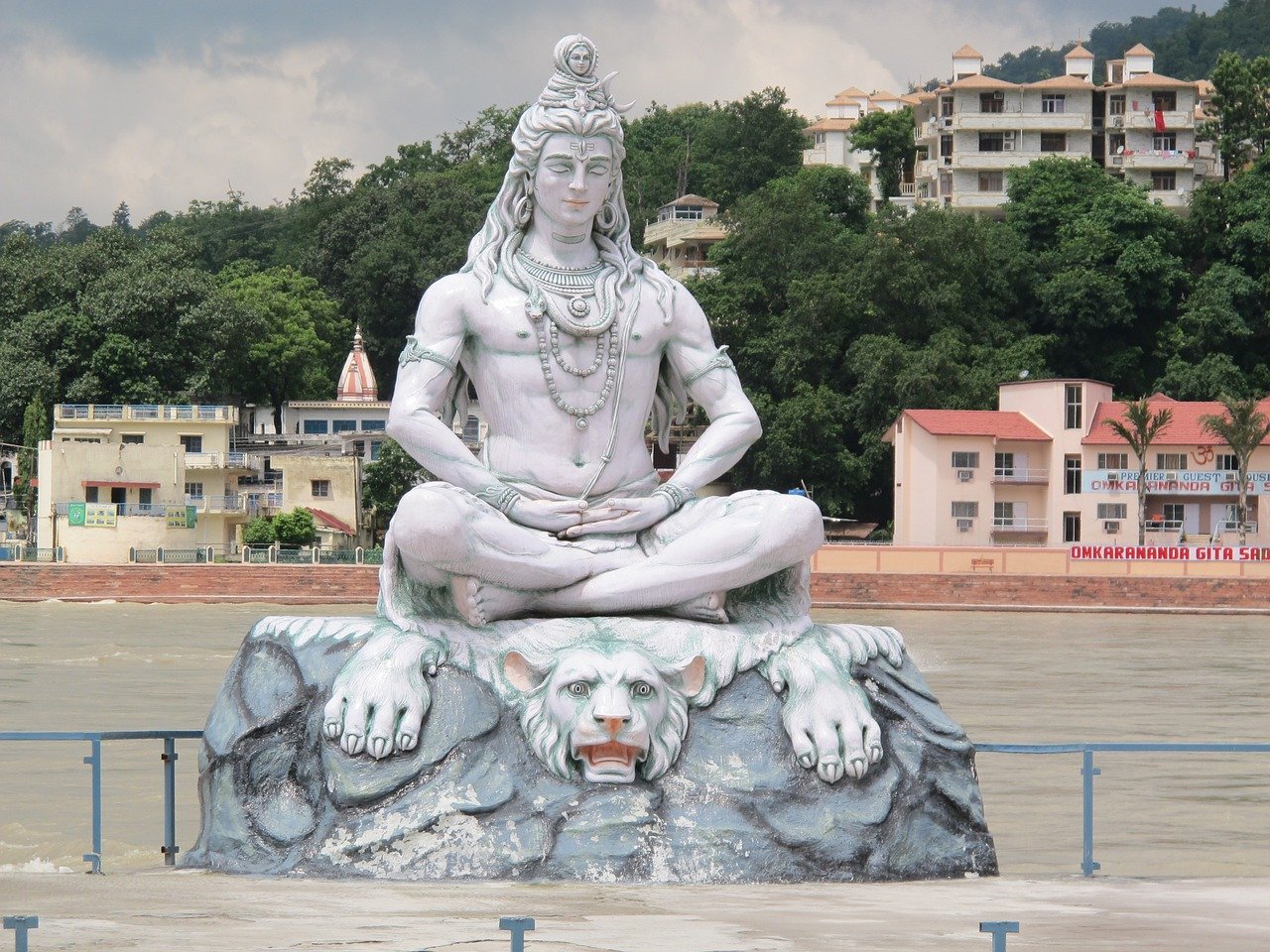 About the author
Om Singh is a blogger at Retreat Kula, a website that offers the best platform to book yoga retreats and yoga teacher training for yogis around the world. He is always on the lookout for interesting places to visit. It took him 25 years of his life to realize where his true calling lies, but once that was done, there's been no looking back.