If you're planning the perfect family vacation and are thinking of including some culture and education into your itinerary, then the Smithsonian is almost certainly on your radar so it's good to have some information on the Smithsonian Museums in Washington, D.C.
Of course, it's more than just a single destination – the institution, founded by the U.S. government for "the increase and diffusion of knowledge among men" – comprises 19 museums, 21 libraries, nine research centers, and more.
"The nation's attic," as it's called, is home to 154 million items – and all of it can be visited absolutely free of charge, making it perfect for a family on a budget.
In reality, there's much more to it than that: more than 200 affiliated museums and institutions are spread throughout 45 states, Panama and Puerto Rico. But this post will focus solely on the Smithsonian's Washington, D.C. based museums.
Overview of the Smithsonian Museums in Washington DC
National Museum of African American History and Culture
1400 Constitution Ave NW
Opened to the public in 2016, the Smithsonian Institution's newest museum is dedicated to documenting the life, history and culture of African Americans.
Among its 36,000 artifacts are items such as Nat Turner's bible, Michael Jackon's fedora, Harriet Tubman's hymnal, a South Carolina plantation cabin and works by artists including Henry O. Tanner, Romare Bearden, Elizabeth Catlett, and Charles Alston.
The National Museum of African American History and Culture is definitely one of the must-visit Smithsonian museums in DC.
National Museum of African Art
950 Independence Ave SW
This museum – the first in the U.S. dedicated to African art, and the county's largest collection – features over 9,000 works, 300,000 photographs and 50,000 books and it is one of the best Smithsonian museums in DC.
The collection is focused on both Sub-Saharan and Northern Africa and seeks to promote knowledge of black cultural heritage.
Here, you'll find historic artifacts including West African textiles and Benin sculptures, along with 20th-century works, including a selection of those by Yoruba sculptor Olowe of Ise.
National Air and Space Museum
600 Independence Ave SW
The Washington, D.C. location is actually just one-half of this museum. The other half, located near Dulles airport in Chantilly, VA, is a large hangar that can accommodate larger aircraft and spacecraft.
Together, these locations house the world's largest and most comprehensive collection of air and space artifacts.
You'll find everything from the Spirit of St. Louis to the lunar landing module here – thorough documentation of the history of flight.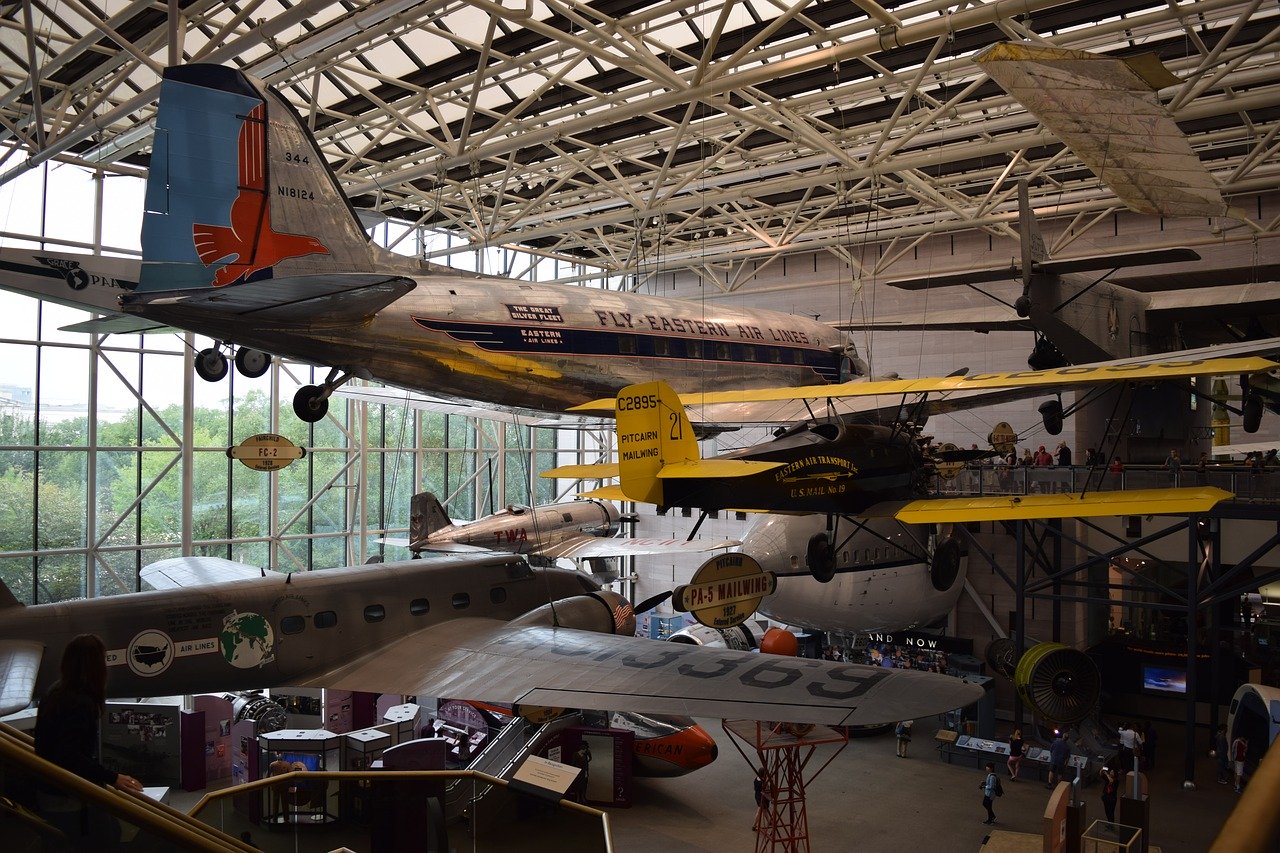 American Art Museum
8th and F Streets, NW
Featuring works by John Singleton Copely, Georgia O'Keeffe and Winslow Homer this museum aims to provide a record of the American experience over the country's three centuries of existence.
New Deal Art, Folk, and Self-Taught Art, Latino Art… it's all here.
National Museum of American History
14th Street and Constitution Avenue, NW
Explore the history of America through the lenses of politics, culture, society, science and technology as you interact with the museum's 3-million historical objects.
Highlights include George Washington's uniform and Judy Garland's red "Dorothy" slippers.
Read here the local's guide to Washington DC for more things to do in Washington.
National Museum of the American Indian
4th Street and Independence Avenue, SW
Not limited to North America, this museum explores indigenous American culture from the arctic to the antarctic – and its works span from the ancient to the contemporary.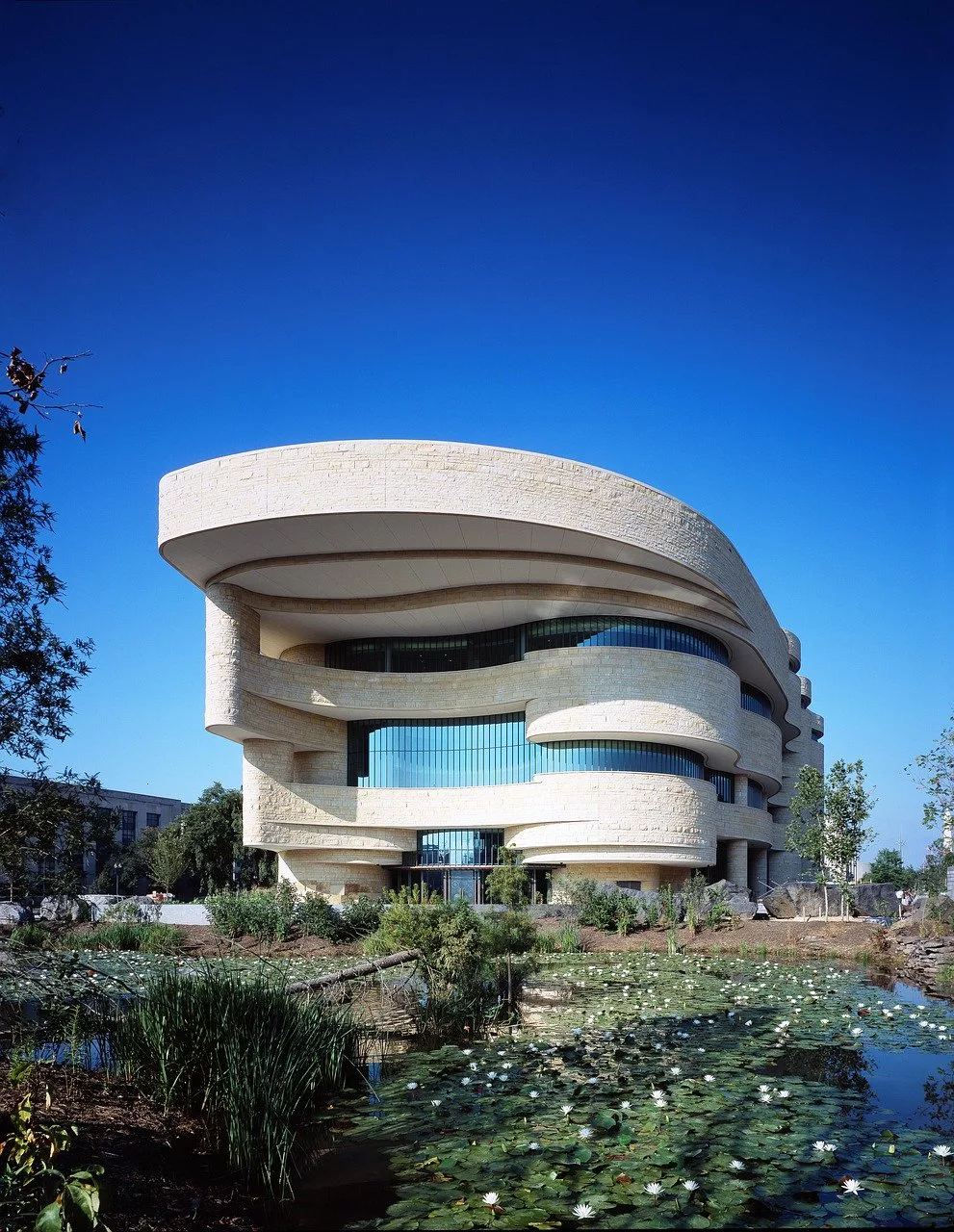 Anacostia Community Museum
1901 Fort Place SE
What effects do gentrification, globalization, and environmental changes, war and modernization have on urban communities? Explore the evolution of the American city at this Smithsonian Museum in DC.
Freer Gallery of Art
Jefferson Drive and 12th Street, SW
One of the two D.C. based Smithsonian museums dedicated to Asian art, the Freer features works spanning from the Neolithic to the early 20th century. It also houses a significant collection of the works of James McNeill Whistler.
Hirshhorn
Independence Avenue at 7th Street, SW
Appropriately housed in a Gordon Bunshaft-designed structure that's intended to stand out in striking contrast to its surroundings, the Hirshhorn features modern and contemporary art from around the world.
See works by Rodin, Jeff Koons, Yoko Ono, Beverly Pepper, and many other artists.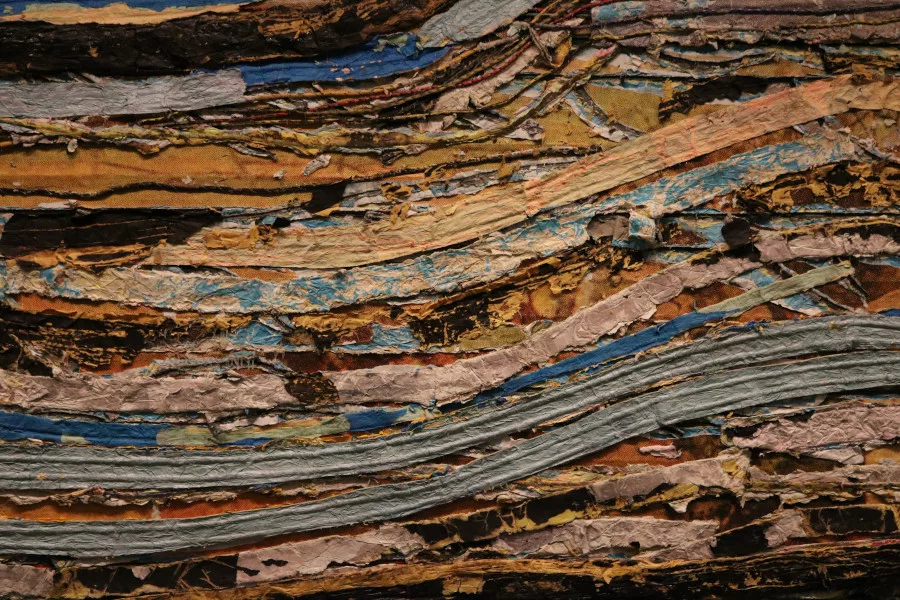 National Museum of Natural History
10th Street and Constitution Avenue, NW
Discover the amazing history of our planet in a space that's as large as 18 football fields.
Dinosaur skeletons, exhibits dedicated to the origins of the solar system, flora of all manner, mineral sciences, a collection of every imaginable bug… it's impossible to walk away from this place without having gained a deep reverence for the diversity of both life – and even all that's inanimate – on Earth.
National Portrait Gallery
8th and F Streets, NW
Abraham Lincoln, Thomas Jefferson… Elvis Presley, Kurt Cobain, and Billie Holiday – Americans who've become part of the collective American psyche for their accomplishments in any number of fields.
Discover all of them – and many more – at The National Portrait Gallery in Washington DC.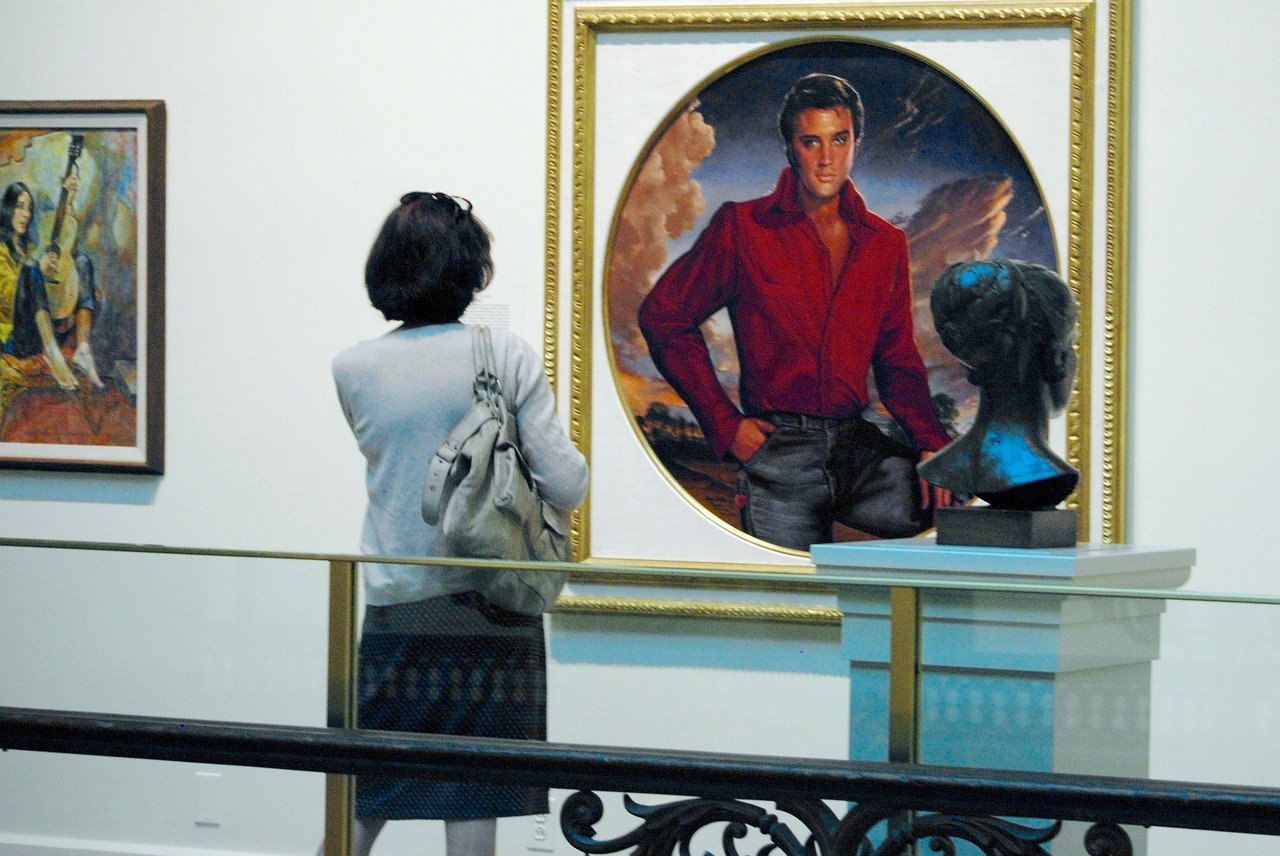 National Postal Museum
2 Massachusetts Avenue, NE
Stamps, mail-transport vehicles – including a stagecoach and vintage mail planes, mailboxes… and items that pre-date the use of stamps.
If you're a fan of all things philatelic, you'll want to visit. It's a great glimpse into the postal history and you'll see some interesting things here. Great for children too!
Renwick Gallery
1661 Pennsylvania Avenue, NW
Dedicated to American craft (wood, ceramics, furniture, metal, textiles, glass) and decorative arts (which are designed to be both functional and aesthetically pleasing), this gallery is quite a nice surprise.
You'll enjoy visiting this Smithsonian Museum and you'll discover interesting things about arts and crafts. Moreover, this building, close to the White House, is also a National History Landmark.
Arthur M. Sackler Gallery
1050 Independence Avenue, SW
View ancient Chinese works of jade and bronze, modern Japanese ceramics, and Hindu and Buddist artifacts.
Smithsonian Institution Building (aka The Castle)
1000 Jefferson Drive, SW
This is the Smithsonian's official visitors' center, and helpful staff will help you plan a perfect day exploring the institution's wonders.
While here, you can also enjoy a docent-led tour of the historic building.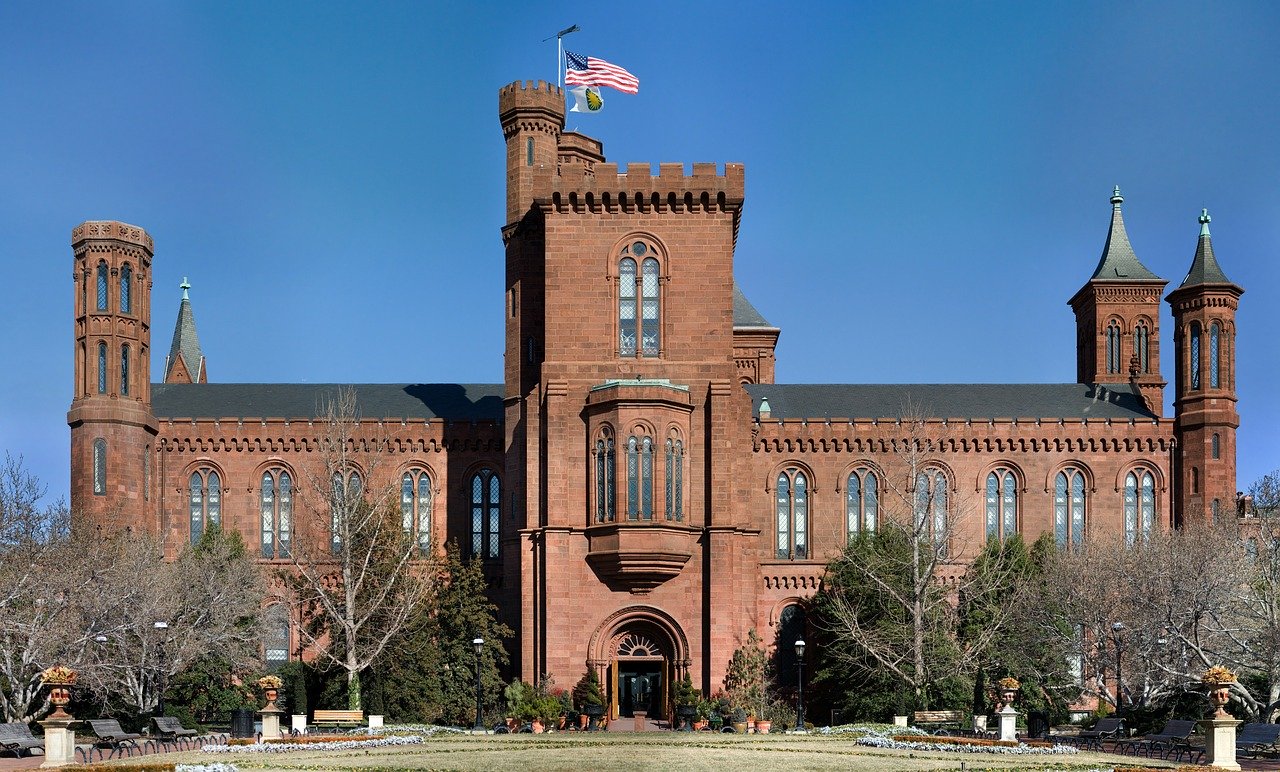 Looking for a place to stay?
Looking for the perfect home base for your DC adventures? One that will allow you to cook a meal for the family – or do your laundry right in your unit?