Weddings are one of the most sought out celebrations in a person's life. They symbolize the unity, love, and commitment of two individuals who are willing to spend the rest of their lives together. There are some couples that prefer to celebrate their weddings with the people that they grew up with, thus they end up having their weddings in small local churches granting easier access for their loved ones.
Others, however, opt for the more adventurous and intimate type: a destination wedding. Destination weddings are weddings held far away from the local area of both the groom and the bride.
Often held overseas, destination weddings are considered more intimate as only a select few of your family and friends are chosen to celebrate with you on your special day. The honeymoon is also usually held at the same resort.
Read our guide for choosing the perfect destination for your wedding.
Many countries are known for their romantic ambiance making them the perfect wedding destinations such as Costa Rica, Paris, Hawaii, and many more places.
When planning a destination wedding, it is important to consider the most important factor which is the overall atmosphere of the environment of your choice. Are you a fan of relaxing beaches, lush and wide greeneries, or a timely cobblestoned road? The destination of choice is reflective on how the couple is together, and what brings out their personality to their guests.
Sure enough, everyone wants their celebration to be memorable not only to them but to their guests as well. For a celebration as romantic as this, you would want to look for the most romantic wedding destinations there is.
15 Most Romantic Wedding Destinations
1. Costa Rica
Located within Central America, you will be able to find the densest rainforests and exotic wildlife. In Costa Rica, you will be able to encounter a variety of flora and fauna. This country is for couples who are in search of a different kind of adventure in contrast to a normal beach wedding.
For those who want the best of both worlds, Costa Rica also has warm sandy beaches. When you decide to fly to Costa Rica for your wedding, you would have a difficult time choosing where to go to first because of the variety of activities that Costa Rica offers. A Costa Rica destination wedding will surely set your ceremony apart from other weddings.
Costa Ricans or Ticos are also known for their hospitality, treating all their guests with utmost care. Many tourists swore that they feel like they were VIP because of how they were taken care of. Costa Rica is one of the best places to have a wedding ceremony.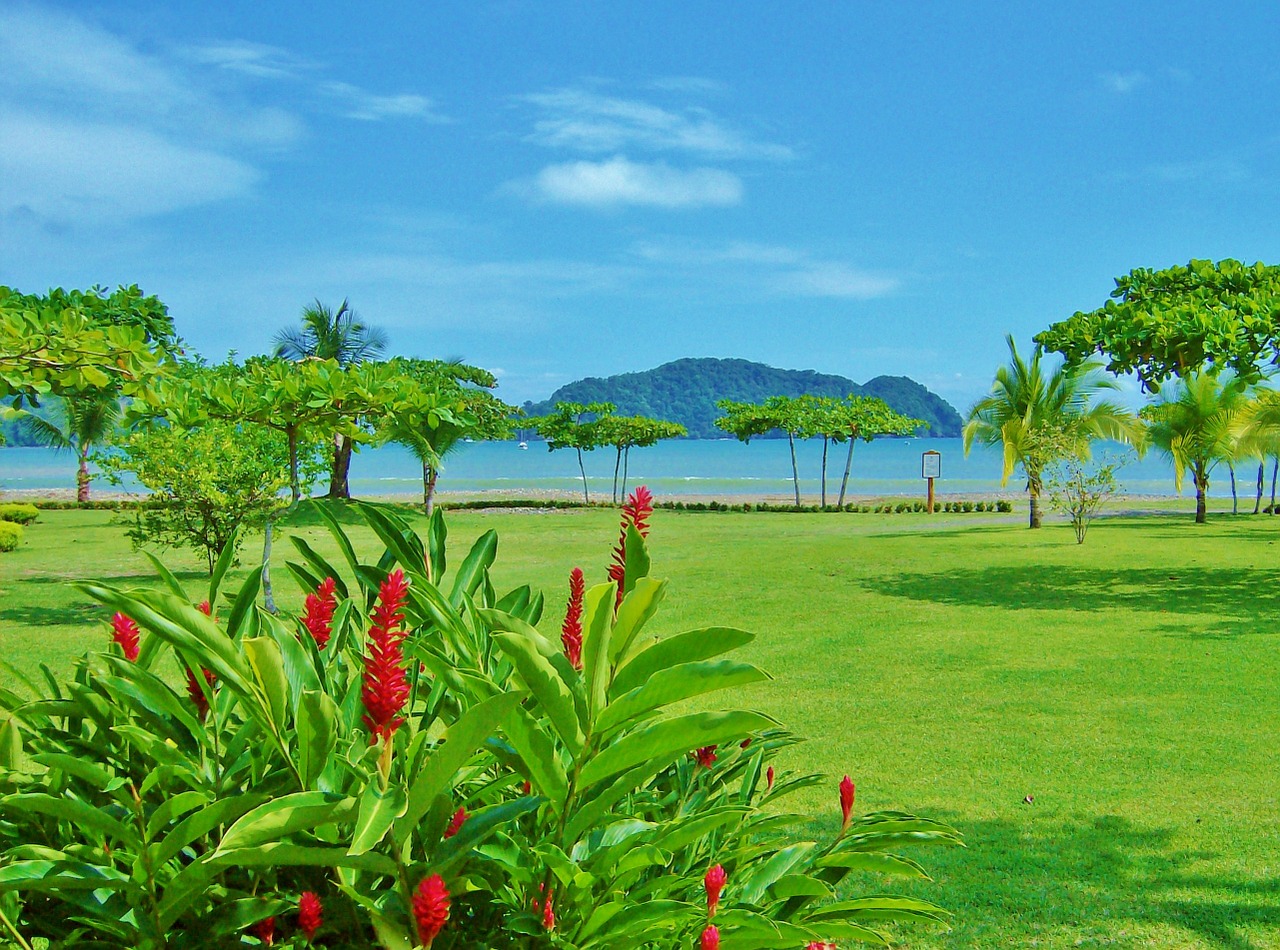 2. Paris
Can't you think of a more romantic location than Paris, France? Known as the City of Light, it is a globally-recognized fact that Paris is one of the most beautiful tourist destinations around the world.
This city features many beautiful and breathtaking sights such as the iconic Eiffel Tower, the ancient Notre-Dame Cathedral, and the majestic Arc de Triomphe among many others. Here is a complete bucket list for Paris.
A Paris Wedding is truly one of the most perfect, most romantic weddings you can ever have. Dubbed as the "City of Love", you can have your wedding at any cathedral and have your wedding photos overlooking the infamous Eiffel Tower.
You can choose from multiple venues that give you a good view of the skyline with the Eiffel tower overlooking at the front. This is, of course, the main attraction of the city in the first place. French Cuisine will also not be beaten as it ranks as one of the best cuisines in the world. You can easily see why Paris is one of the most romantic wedding destinations.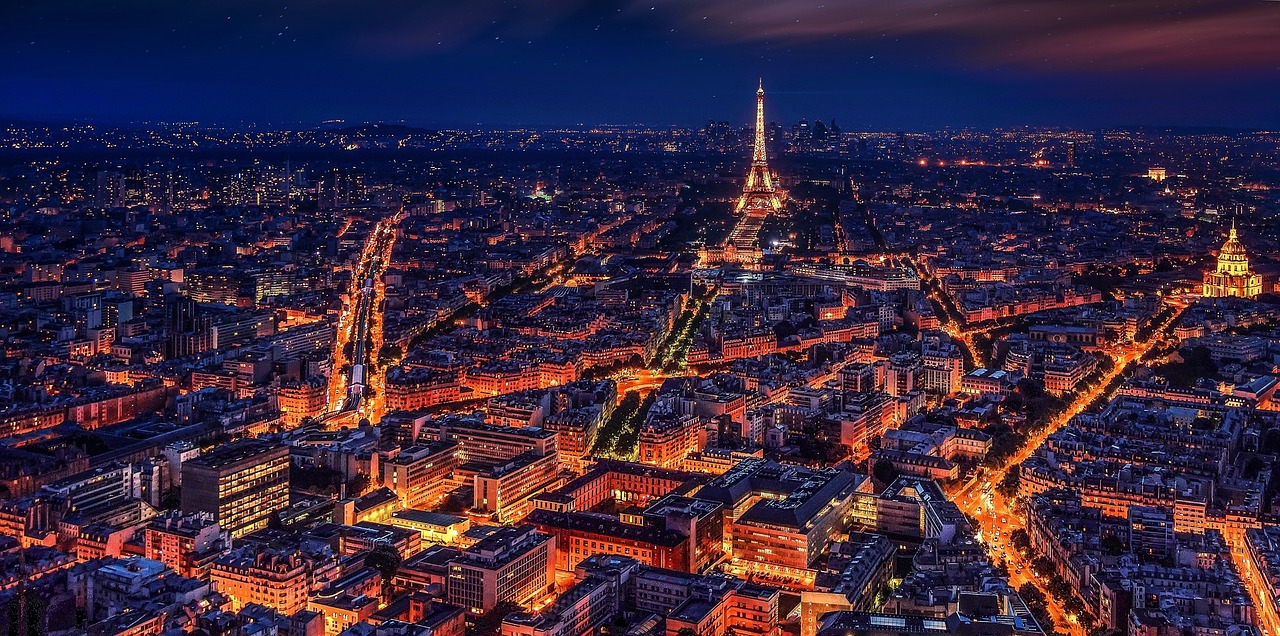 3. Punta Cana
What could be more perfectly romantic than saying "I do" to your groom or bride as the waves crash on the shores of the Carribean? Beaches in the Punta Cana area will surely give you the romantic ambiance that you need.
Punta Cana, Mexico is surrounded by world-class resorts and hotels. Even professional wedding planners recommend this paradise for the perfect wedding destination.
If you've already decided on Punta Cana as the destination for your wedding, it would be great for you to know that the perfect months are June and July as the skies are clear and it is not too hot or windy, yet there will be a perfect breeze for your guests to enjoy as you say your vows towards your loved one.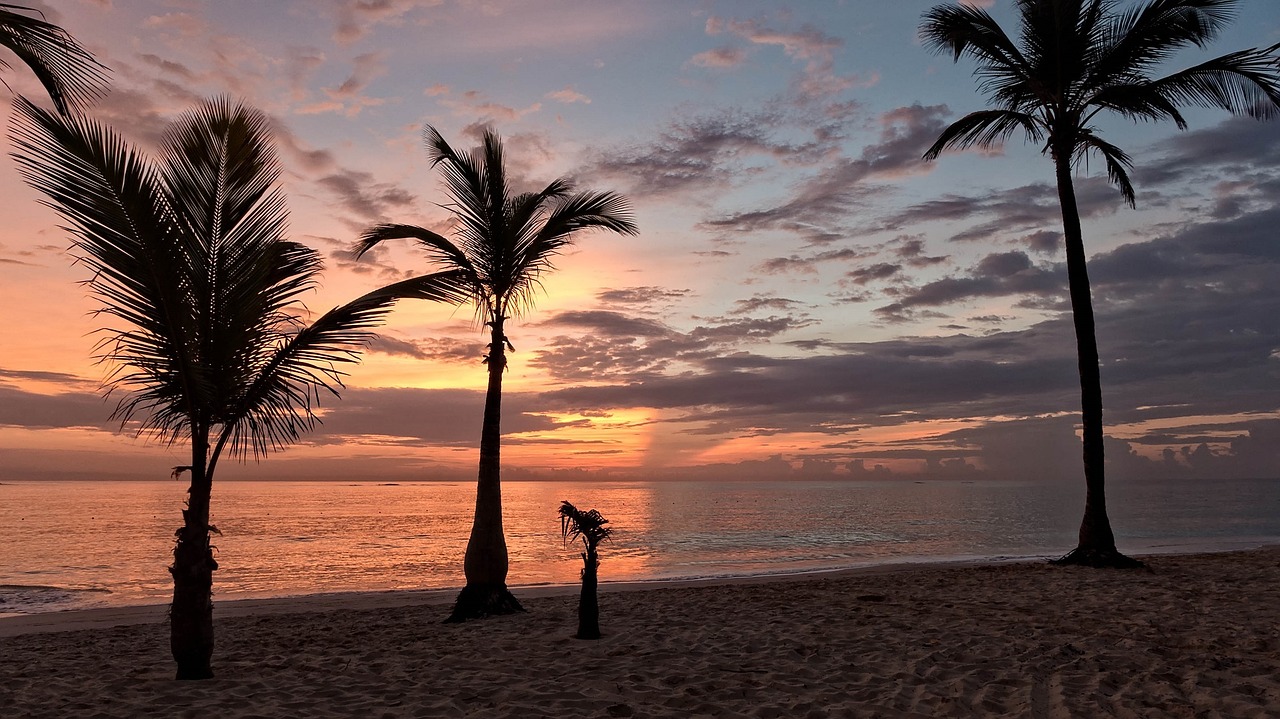 4. Rome
Rome is known for its timely streets that surpasses its rich historic past. Even after many years, the roads remain the same, unchanged by the course of time. What better way to symbolize your everlasting love than to celebrate it with the rich history present in the cobblestoned streets of Rome. Here's what to do in Rome for every type of visitor.
You can even recreate a bunch of your favorite romantic comedy films since many popular rom coms were shot and set in Rome. Throwing a coin into the Trevi fountain is a popular gesture that grants the couple good luck on their wedding day and the life they will have before them.
Rome is also famous for its grand churches where couples can decide to get married. I am sure that you will never run out of options as Rome currently has over 900 churches in their territory making it the city with the most number of churches inside it.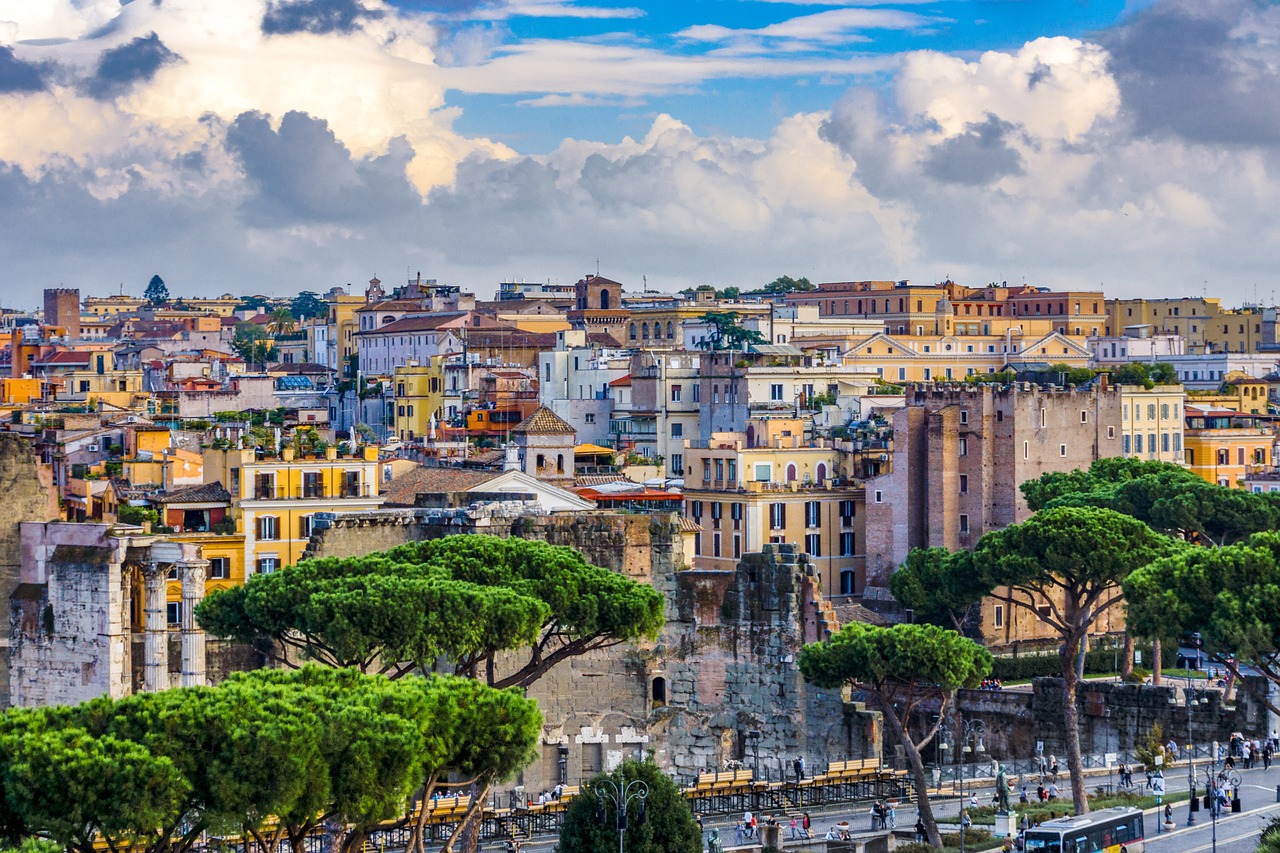 5. Tuscany
It is unsurprising as to why Tuscany has made it to the list because this is a city that has a wide variety of locations to choose from, making it feel like the whole package for a destination wedding.
The most popular choice of venue to tie the knot are Tuscany's Outdoor Gardens, where there are lots of carefully nurtured plants and flowers that will make your wedding look lively and just plain pretty.
The hillsides are also a good spot since you will be able to receive a view of the regions that make Tuscany a well-known spot for romance. Just think of how beautiful your wedding photos are overlooking a cliff of a mountain.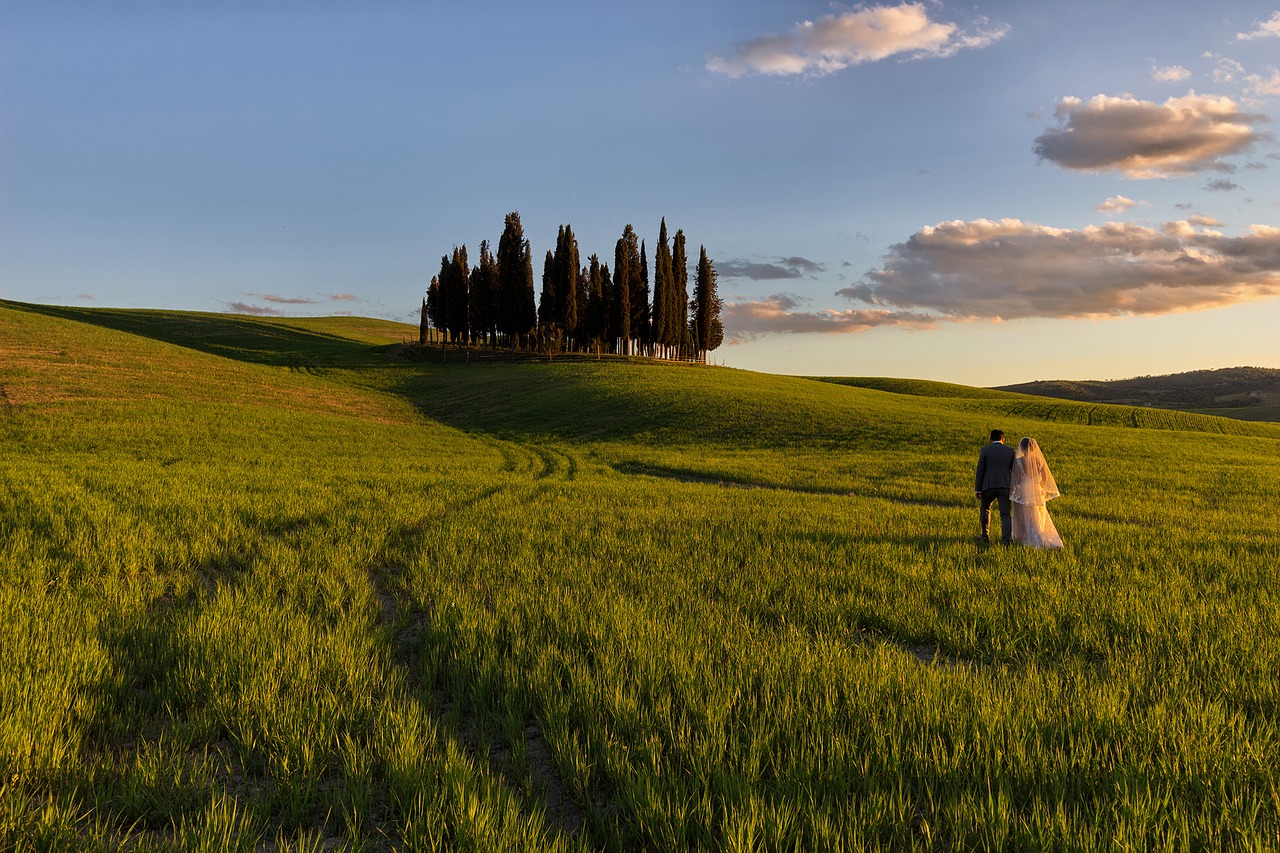 6. Hawaii
The island of Hawaii has a good representation of their culture that makes it a great destination for tourists of all ages since it is very family-friendly. From arrival upon disembarkation, you will feel welcomed by the locals due to their kind nature. Here's what you can do in Oahu, plus where to eat and insider tips.
Aside from the beaches and volcanoes, it is the fun in having a Hawaiian wedding that makes it one of a kind because it is an interactive, colorful, and exotic experience.
It is a known fact that Hawaiian weddings are just truly magical. This tropical state will give you the beach wedding of your dreams. Famous for being a tourist destination, Hawaii is filled with friendly and hospitable people that will make you and your guests feel welcome and treated like a VIP. Resorts in Hawaii are also topnotch and will make all your photos look perfect.
Discover 15 amazing things to do in Maui along with tips and accommodation here.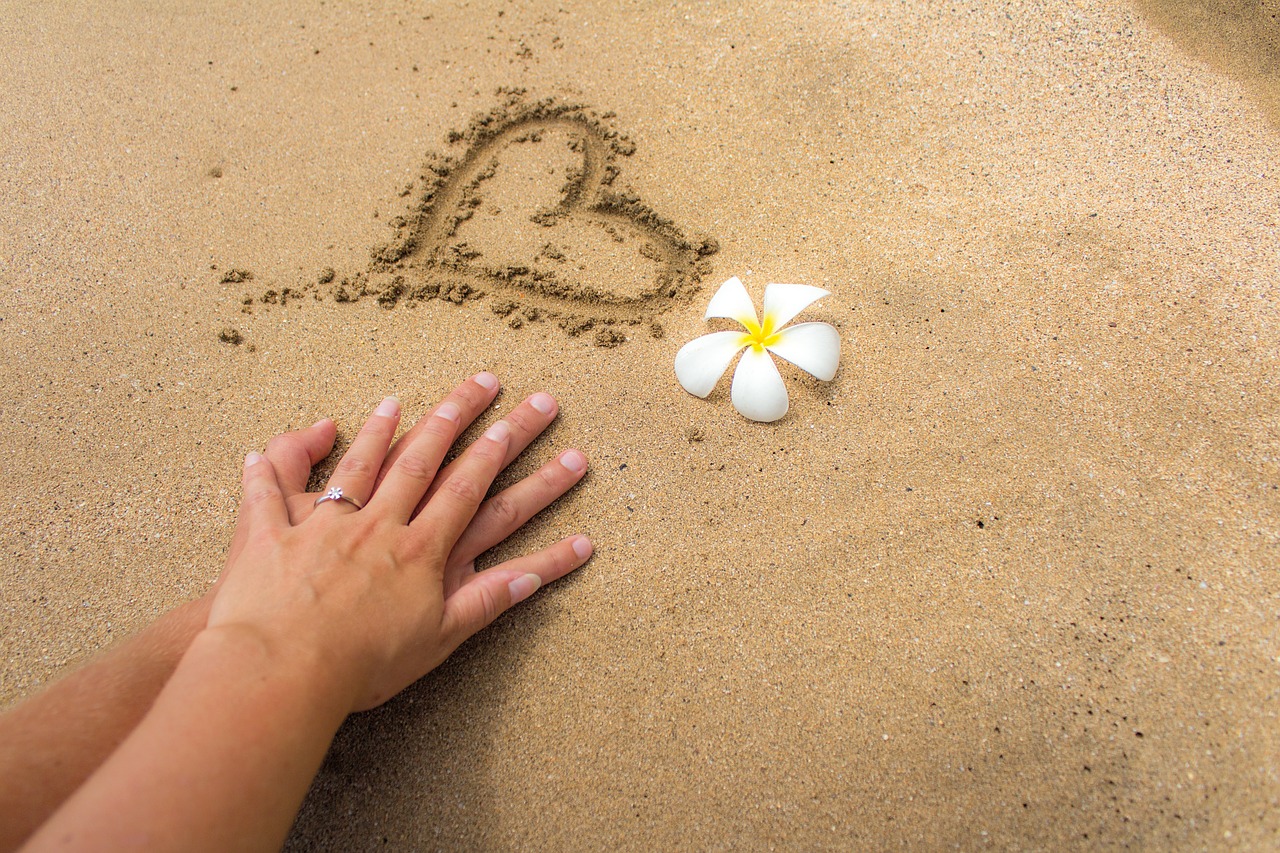 7. India
Stray away from the usual by flying to Asia for your wedding. Asian countries are known to be rich in culture and history. Flying to India for your wedding can be one of the best experiences of your life. Indian Wedding Celebrations are known to bright, loud, and extremely colorful which would make for a very lively party.
Another good thing about hosting your wedding in India is the affordability of it all. While a few thousand dollars may not get you much in the US, you will surely get so much more in India. The exotic designs from Indian culture will also liven up your wedding. These are the dream places to visit in India.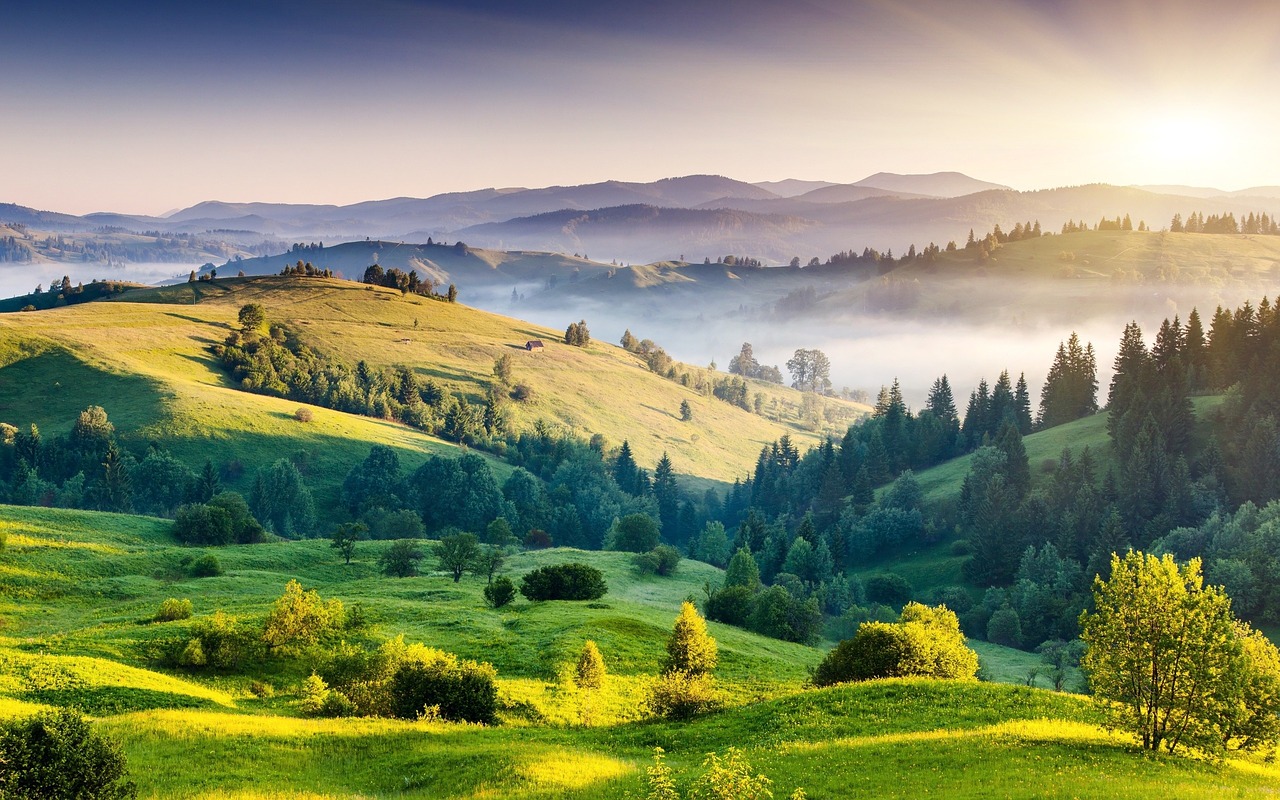 8. Thailand
Thailand is a country of rich culture, and great scenery. Famous for its elephants, here are even instances where couples have had these elephants become present during the ceremony in order to bring a touch of uniqueness that differentiates the wedding from others.
There are also a lot of resorts that cater to weddings especially and come with package deals that allow couples to make the most out of what they spend. Thailand is definitely one of the most romantic wedding destinations. Here is what you need to know before visiting Thailand and the best places to visit in Thailand are also included. And we also have the perfect Koh Samui travel guide.
9. Sicily, Italy
If you are having problems deciding where you wish to have your destination wedding, Sicily provides a wide array of choices, from mountains to volcanoes and beaches. There is no limit as to where you could find a good spot since every inch of this place is covered with scenery or a worthy picturesque landscape.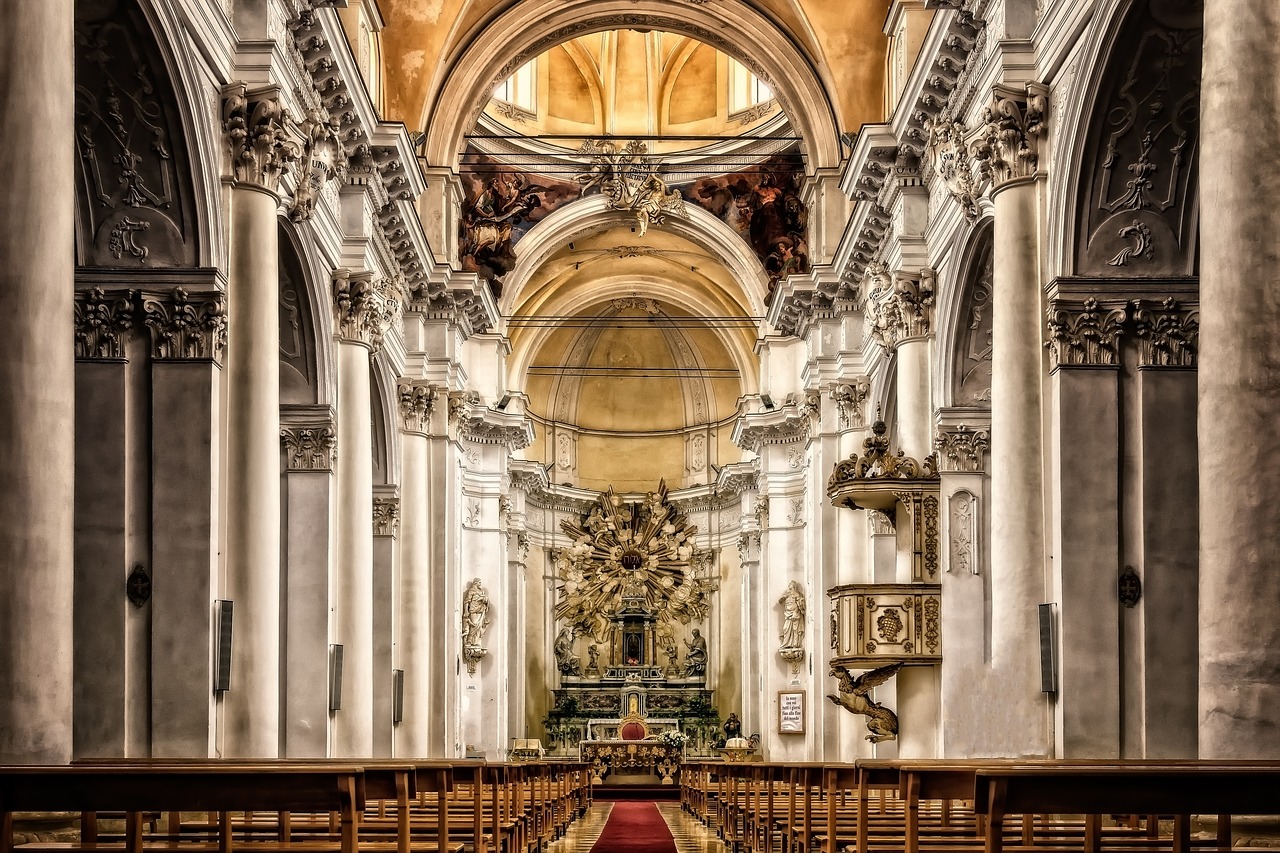 10. Montego
The waters of Montego remain to be clear and relaxing despite the number of tourists that frequent this place.
Located along the Caribbean, Montego is known to be one of the most popular wedding destinations because of its family-friendly atmosphere during the day and the bustling parties that occur during the night. It is a good spot for individuals young and old. So, if you are wondering where to hold your wedding ceremony, Montego should be on your list.
11. Santorini, Greece
The Greek island of Santorini is for the free-spirited couples that wish for a refreshing experience as the coastline crashes relaxingly on the cliffs.
The white and blue themed place gives an impression of serenity and peace, which is a good description of how Santorini feels like if you ever decide to make this your wedding destination.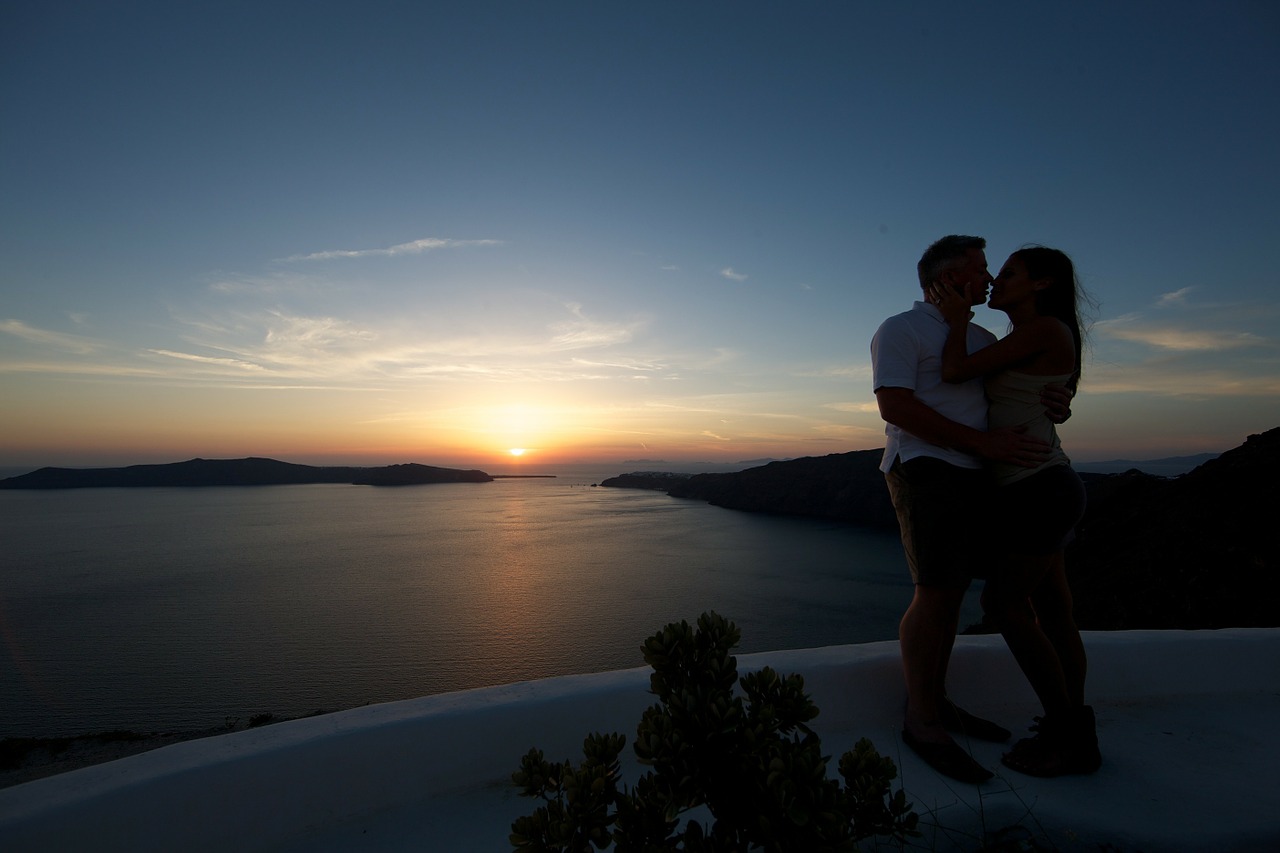 12. Fiji
Fiji in the South Pacific makes a breathtaking tropical wedding since it is made up of 3000 islands. The beach is filled with tropical colors and a serene skyline.
You cannot forget, however, what lies under the sea since you are met with a scene that rivals the shores. Coral reefs and fishes of various kinds make Fiji a unique experience for the adventurous couple and one of the mesmerizing destination wedding venues.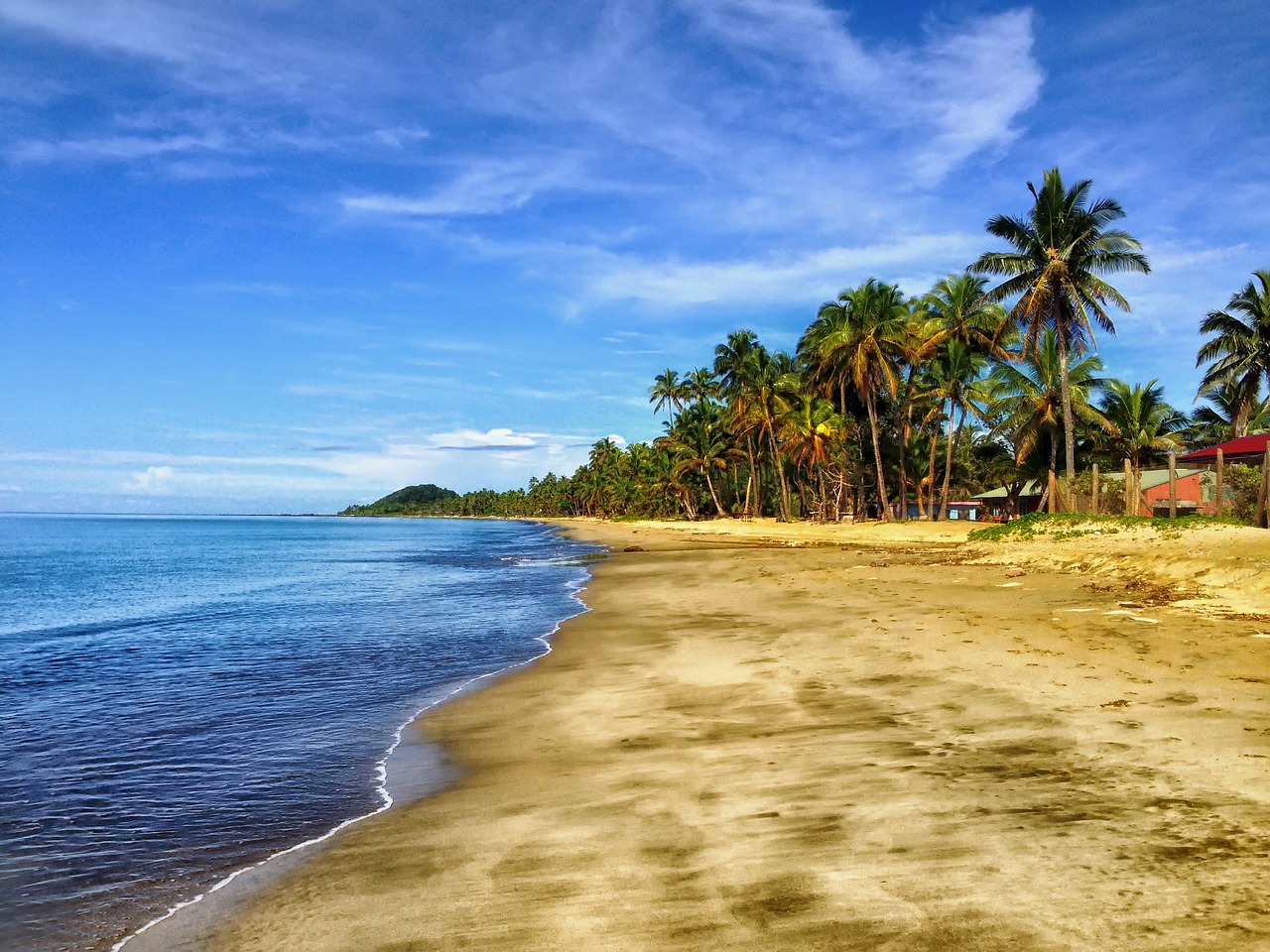 13. Palm Springs, USA
In the USA, you are guaranteed to have a taste of the high-end life when you decide to have your wedding destination in Palm Springs. The sunny blue skies of California make your wedding bright and happy, never lacking a hint of gloominess.
You are in for a lifestyle of fame and fortune on your special day since those who get married here become the celebrities of the day wherein special treatment is received from staff and guests. This is one of the best destination wedding locations.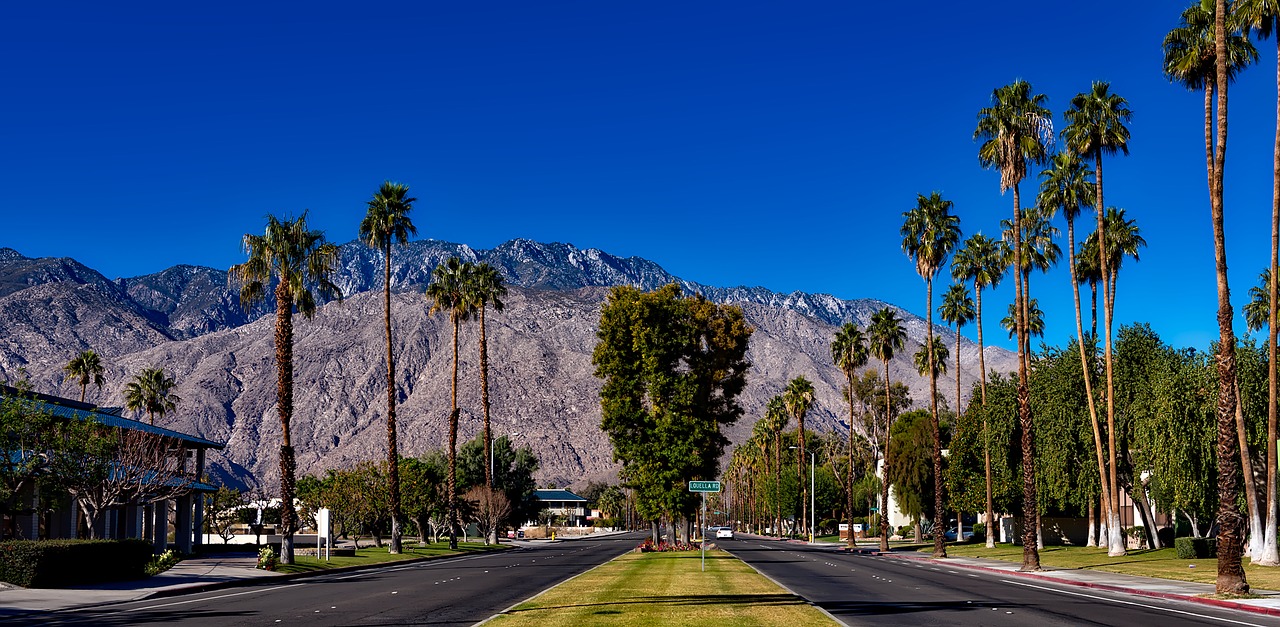 14. Saint Lucia
The Caribbean shores may be popular when it comes to destination weddings, but this is inevitable since the islands are known to be of picturesque scenery that one will enjoy in order to have a breathtaking wedding.
From the shoreline to the waters, and the sunsets, Saint Lucia does not fail to show its brightest colors especially during wedding celebrations.
15. Portugal
Castles are part of every girl's fairytale dream and Portugal is where you can finally live up to your childhood dreams of being treated like a princess. This makes the wedding have a very flattering fantastical vibe that makes it different from other weddings.
There are also a few beaches you can choose from, or if you do not wish to have an outdoor wedding, Portugal also has resorts that give away special promo packages for engaged couples that decide to have their wedding in this country. Here is the perfect guide to Lisbon and discover what to do in Funchal from this article.